Mandalas are popping up everywhere lately, from adult coloring pages to home decor — but mandalas are not new to crocheters! Mandala crochet patterns are great projects no matter what your crochet skill level is. They're wonderful introductions to crocheting in the round and for trying out new stitches, and more experienced crocheters can use mandalas to experiment with different color palettes and stitch combinations.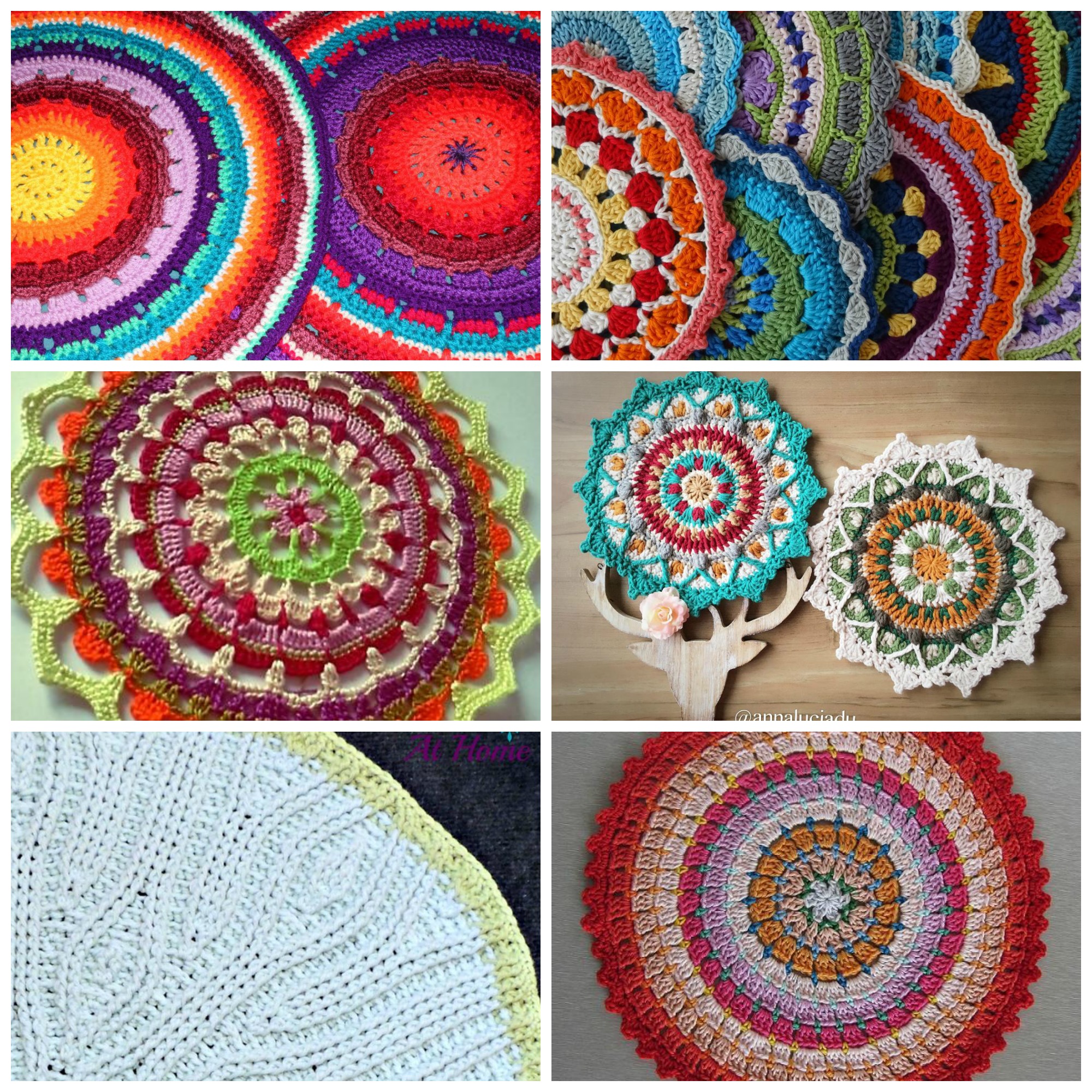 What to do with crochet mandalas
Crochet mandalas are great for home decor like rugs, wall art, coasters and doilies. Because the patterns use so many colors, they are also perfect for stash busting! Take a look at these colorful creations and you're sure to find inspiration to create your very own version of any of these mandala crochet patterns.
15 beautiful mandala crochet patterns
Photo via Craftsy member AgrarianArtisan
1. Magical Mandalas
This pattern includes instructions for eight different mandalas. There are plenty of photos, too, so you'll find lots of color inspiration no matter which mandala you choose to stitch.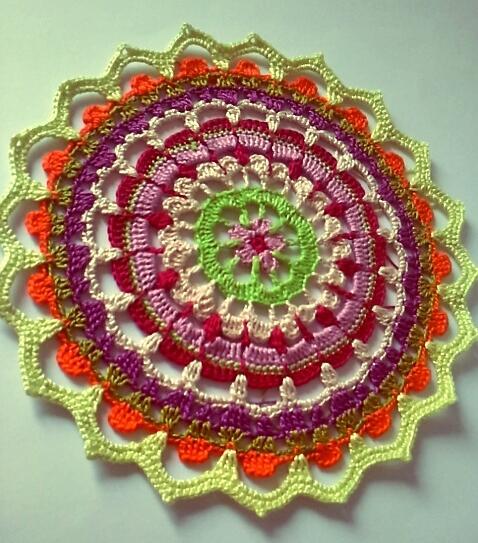 Photo via Craftsy instructor Charles Voth
2. Petalos Mandala
Craftsy instructor Charles Voth is offering this mandala crochet pattern for free in tribute to Marinke Slump, a crochet designer who lost her battle with mental illness. His class, See It, Crochet It: Reading Diagrams, can help you make sense of the chart included with the pattern.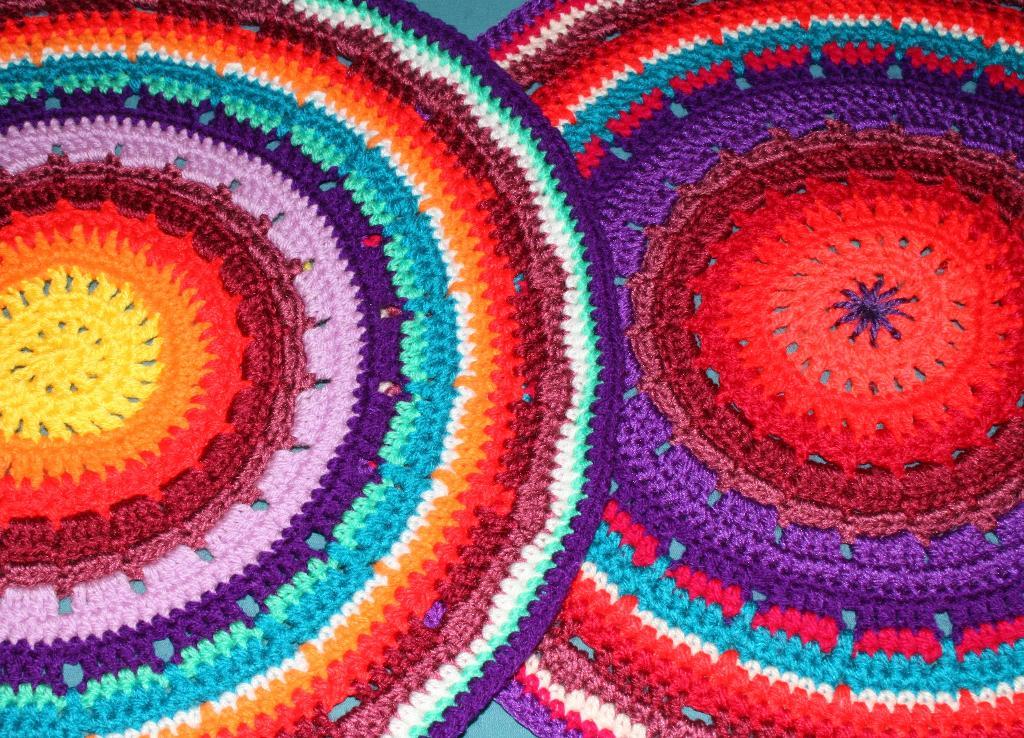 Photo via Craftsy member Anne Made
3. The Hypnotic Mandala
Dig into those yarn scraps, because this pattern encourages mixing lots of different colors. The designer also has plenty of ideas for how you can use your finished mandala.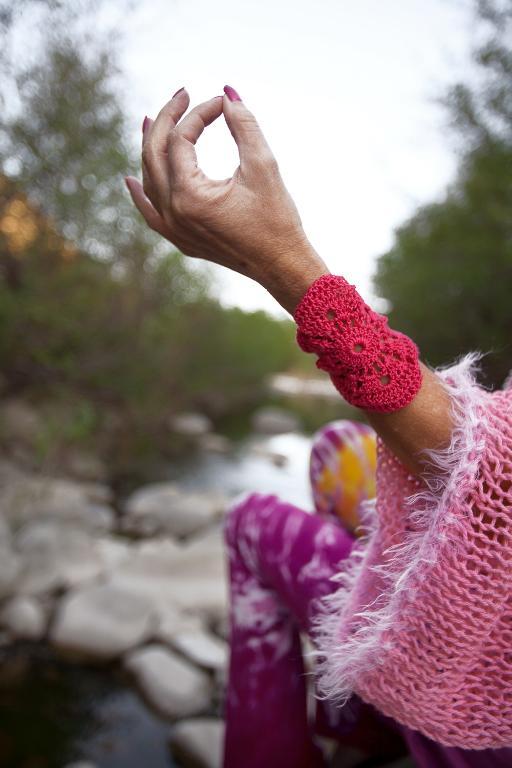 Photo via Craftsy member Lise Solvang
4. Mandala Cuff
The designer of this mandala took the pattern one step further by turning it into a stylish cuff. A cotton is recommended for this mandala, since you'll need a sturdier fiber for a wearable item.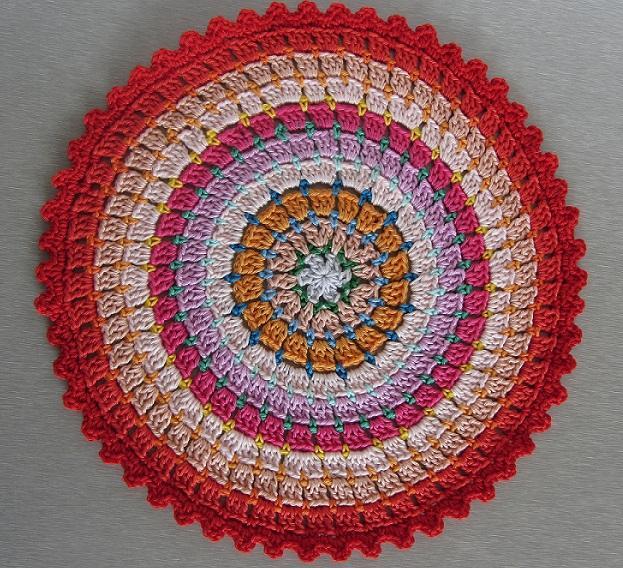 Photo via Craftsy member Zomaar Een Dag
5. Rosetta
This is a free pattern, so it's ideal for crocheters tackling the mandala for the first time. This mandala sets itself apart from others with its pretty scalloped border.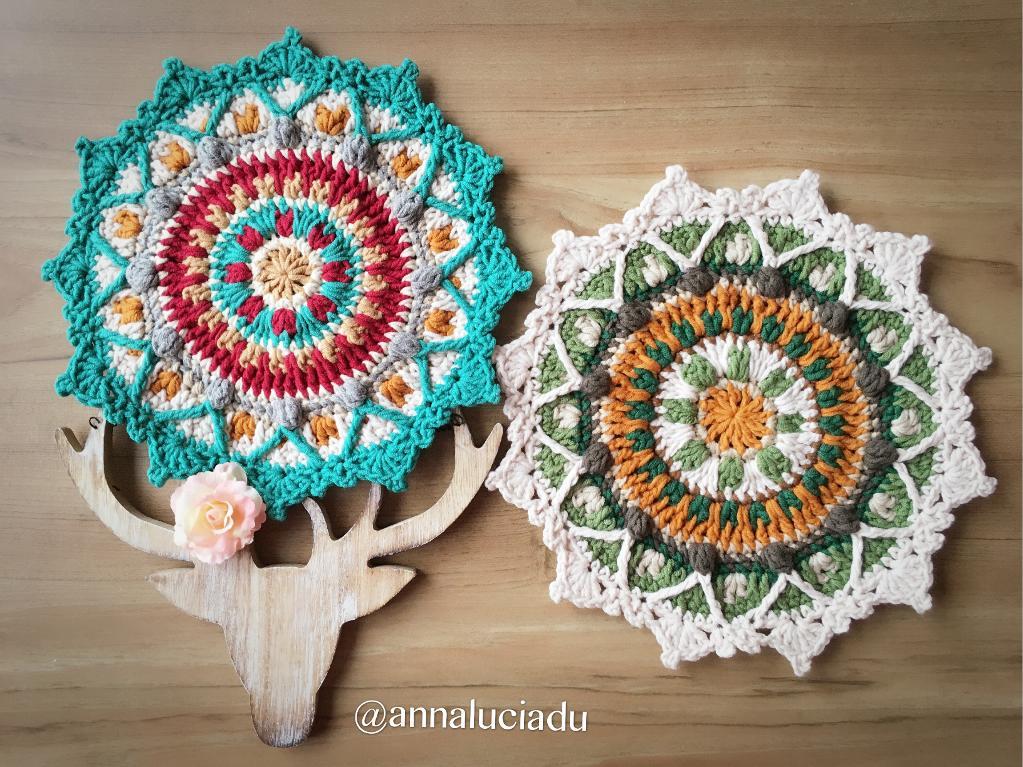 Photo via Craftsy member Emma Du
6. Crochet Mandala
The designer created this pattern with beginners in mind. The instructions span 24 pages and come with photos to guide you through the pattern, so you won't get lost as you stitch.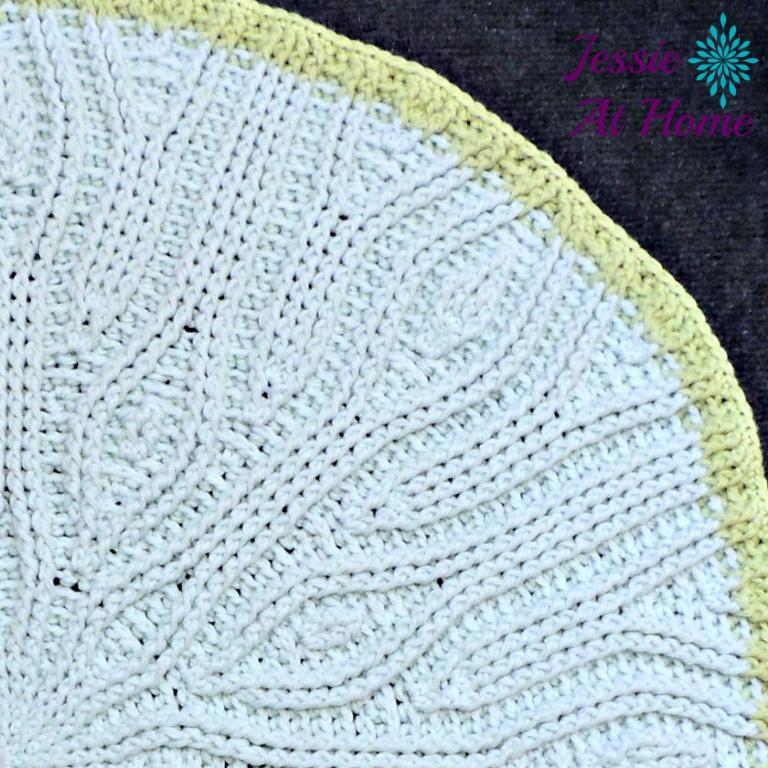 Photo via Craftsy member JessieAtHome
7. Mandala Rug
Not all mandalas have to be multi-colored. If you're looking for ideas on how to use mandalas in unique ways, try something like this rug. You'll still see the same beautiful stitches and textures, but you won't have to deal with the color changes.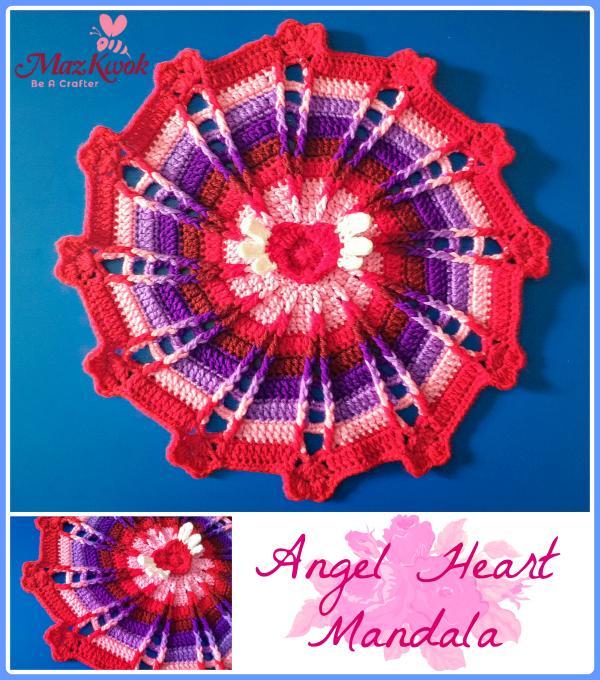 Photo via Craftsy member BeACrafterxD
8. Angel Heart Mandala
This mandala has some cool textures that set it apart from most other mandalas. If you love mandalas but need a change from your usual design, try this pattern.
Photo via Craftsy member Lisa Clarke
9. Mod Floral Mandalas
This pattern comes with instructions for a coaster and two doilies. It's a perfect gift set for a housewarming present! If you're new to some of the stitches, don't worry; the designer explains them in the instructions.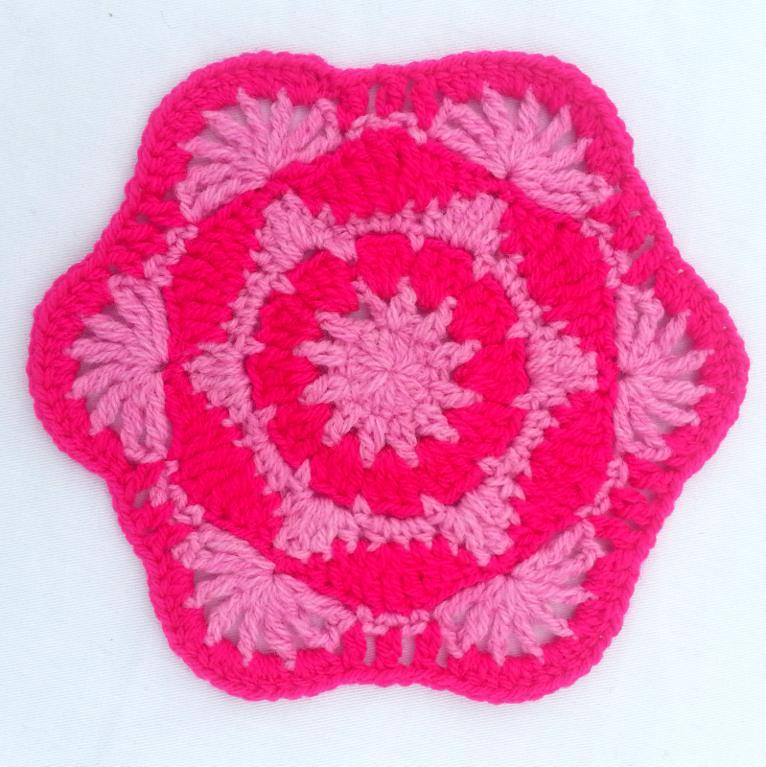 Photo via Craftsy member mumblesmummy
10. Hexifan Mandala
This mandala looks just as lovely in a two-hued version as it does in several different colors. Check out the pattern's page to see a second example of the mandala stitched with six different colors.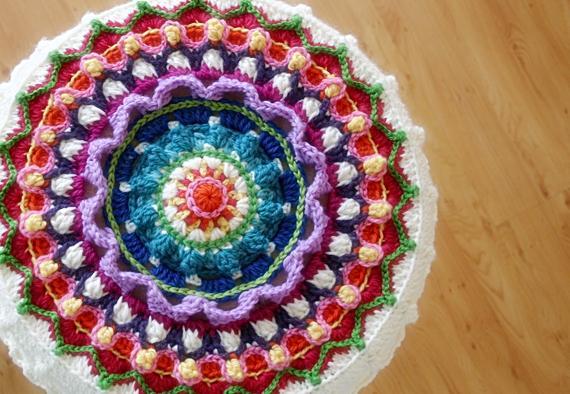 Photo via Craftsy member FeltedButton
11. Mandala & Stool Cover
This isn't just a mandala that you can hang on the wall and admire. Turn that beauty into a stool cover, trivet, pillow cover — the home decor ideas are endless! Check out the designer's other photos to see this one topping a stool.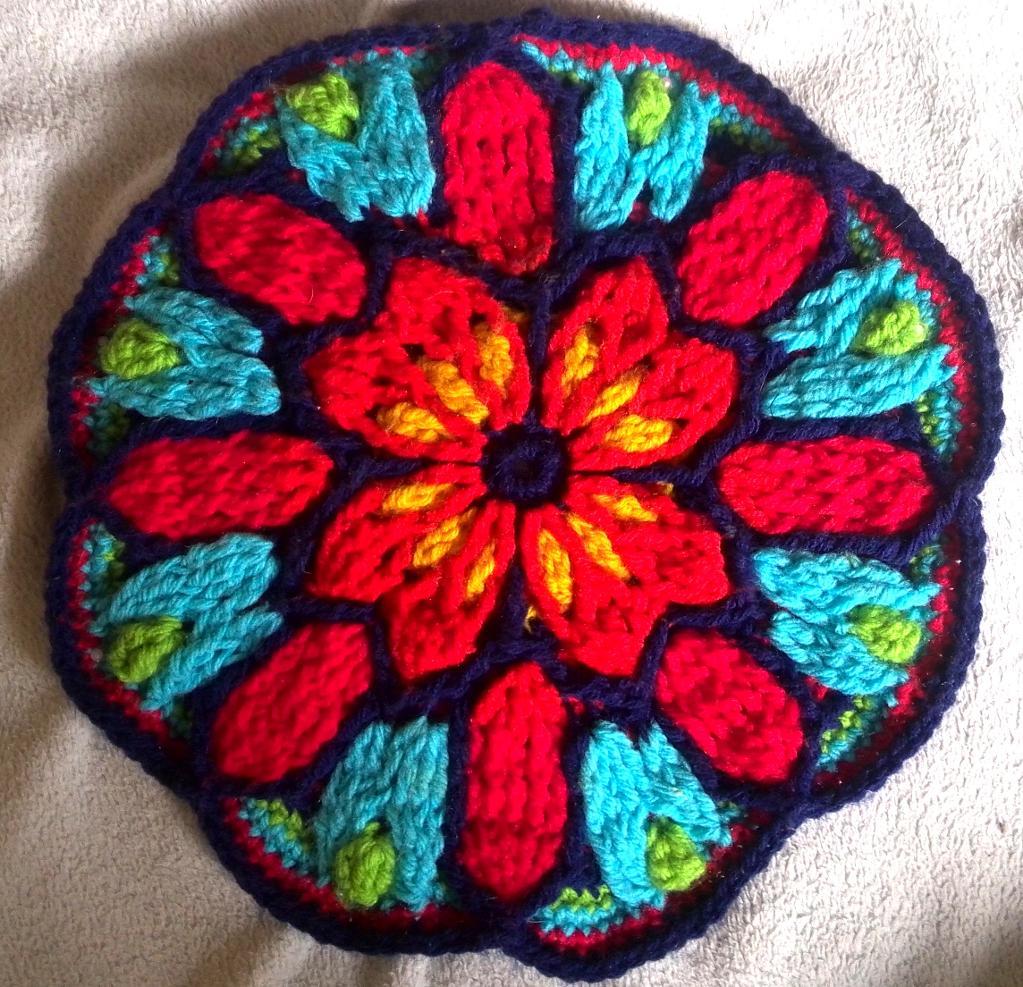 Photo via Craftsy member Abigail Bailey
12. Fireflower Mandala
Most of the mandalas we've seen so far use solely bright colors, but this mandala incorporates a darker color that really sets off the bolder hues.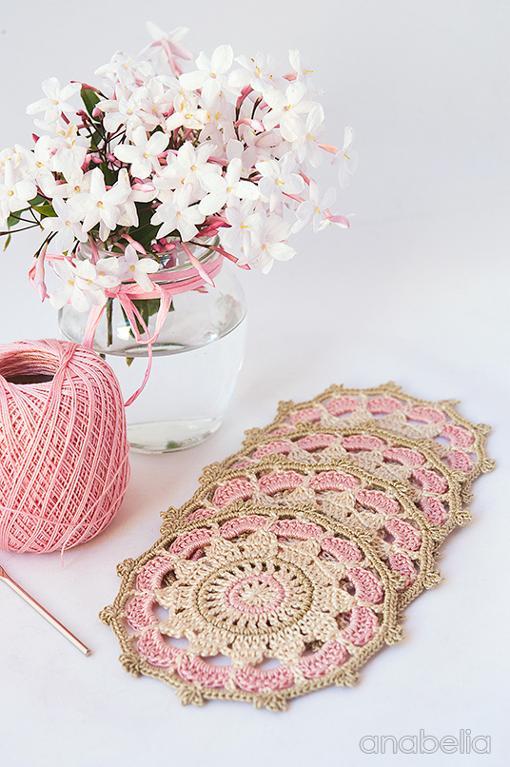 Photo via Craftsy member Anabelia Craft Design
13. Vintage Crochet Mandala
This mandala was inspired by vintage style, but you could easily update it by using bold, modern colors. The designer suggests using these as coasters or just pretty decorative doilies.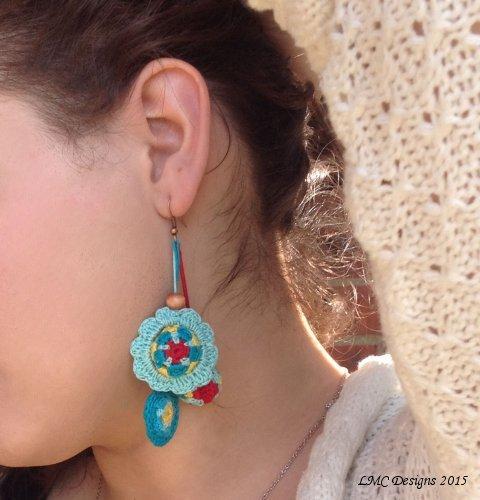 Photo via Craftsy member LMC Designs
14. Mandala Flower Earring
Mandalas aren't only for home decor! Small-scale mandalas make beautiful jewelry. You'll use a tiny hook paired with crochet thread, and you can even make a matching pendant for a complete set.
Now that you've seen all these beautiful ideas for mandalas, what will you do with yours? Do you have any color palettes in mind?