Have you tried magic loop knitting yet? Magic loop is when you use one long circular needle to knit in the round, regardless of the circumference of the project. You can apply the magic loop knitting technique to any in-the-round pattern, even if it's written for double-pointed needles.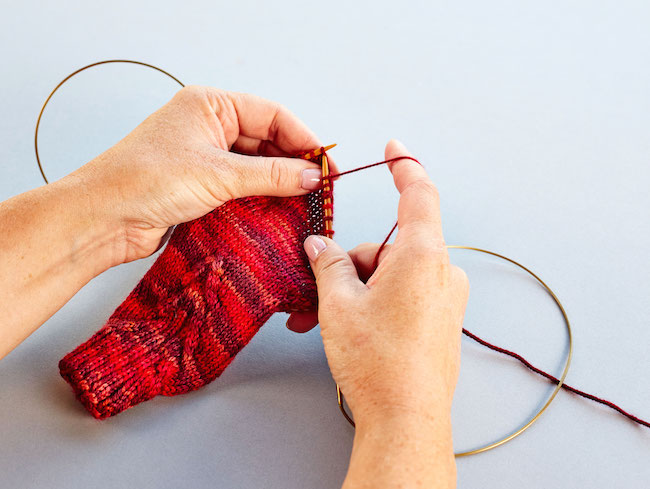 Why use the magic loop?
I resisted trying magic loop for a long time because I didn't see how it could benefit my knitting technique. When I finally tried it to knit a sock, I never looked back. I now use magic loop for every in-the-round knitting pattern that I stitch!
The best part about magic loop knitting is that you can use the same needle for multiple projects. For example, any in-the-round pattern that requires a size 2 needle can use the same long circular needle. You'll save storage space, and you'll save money!
Practice the magic loop technique with these FREE patterns!
If you want even more guidance with magic loop, check out Lorilee Beltman's class Knit Smarter with the Magic Loop.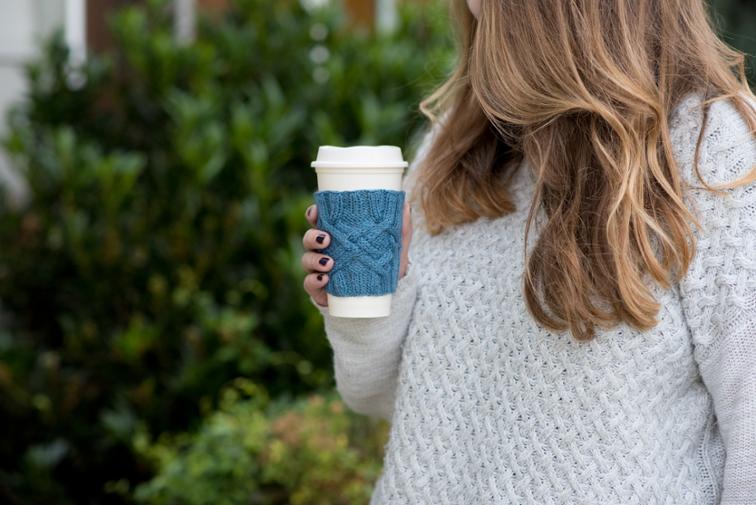 Photo via Craftsy Collections
1. Sweater Weather Cup Cozy by Kalurah Hudson
Cables are much easier in the round when you don't have to keep rotating those double-pointed needles around and around. When you're distributing the stitches on each side of your magic loop, be sure to group the cables together so you don't get confused.
Photo via CoolKnitter's Pattern Store
2. Round Trip Socks
Socks knit with magic loop are not just fast, but they're also much easier to store when you're not working on them. The first time you try magic loop sock knitting, give it a go with a basic stockinette pattern like this one.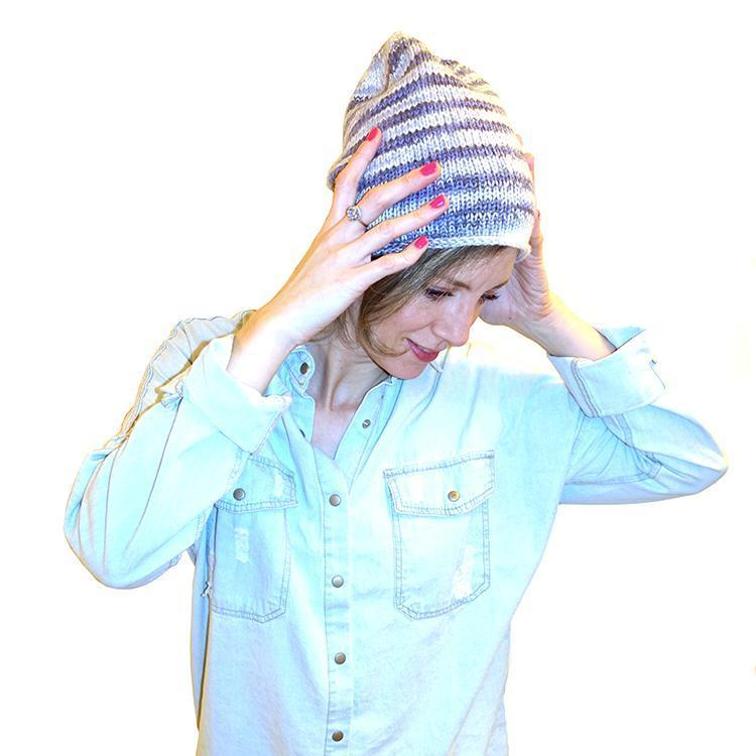 Photo via The Crafty Jackalope
3. Amelia Bedelia Hat
When you knit hats like this in the round the traditional way, usually two sets of needles are required: a circular and double-pointed needles. With magic loop, though, you only need one long needle. You'll never have to worry about when to move the stitches to the second set of needles!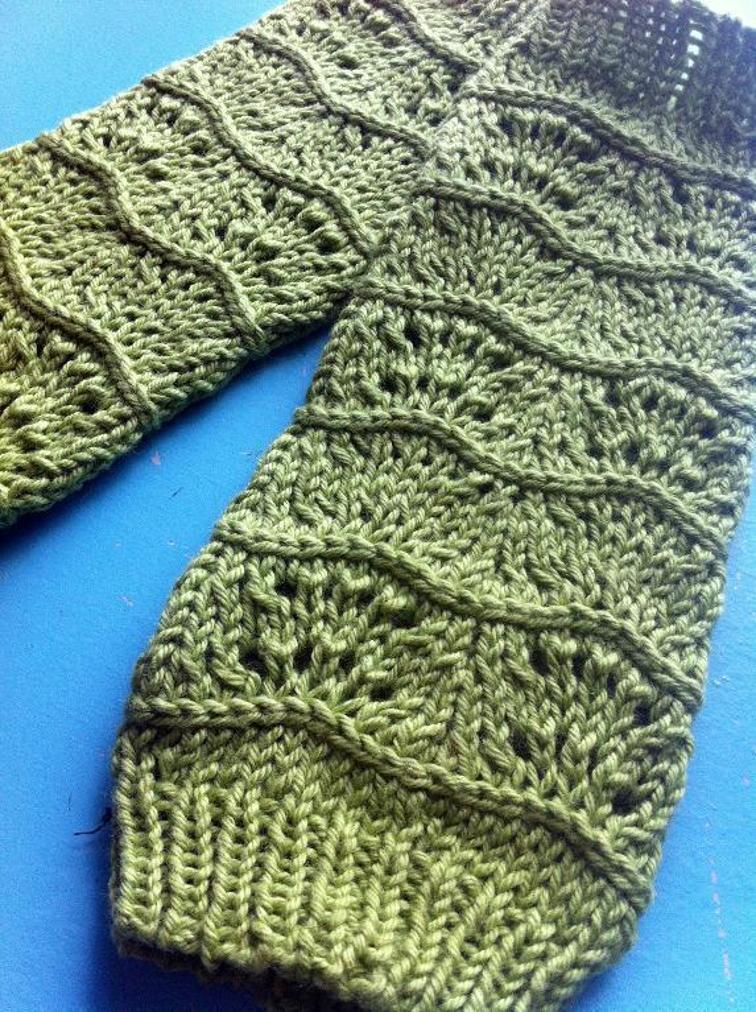 Photo via Designs by the Sexy Knitter
4. Lila's Legwarmers
With smaller projects like these baby legwarmers, magic loop can help avoid the constant rotation of double-pointed needles. You're also less likely to lose your place in charts or written instructions when you're knitting lace like the stitch seen here.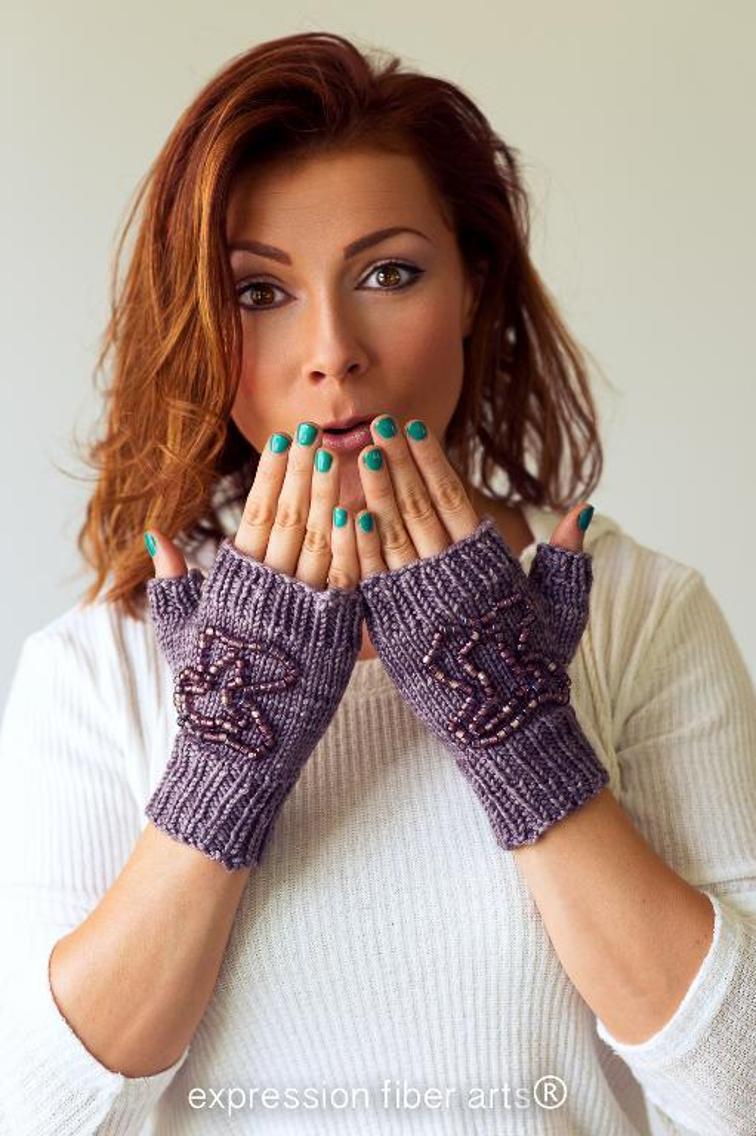 Photo via Expression Fiber Arts
5. Beaded Fingerless Mitts
Fingerless mitts, especially plain stockinette stitch like the ones pictured here, work up so quickly with magic loop. With magic loop, you can use the same needle you stitched the mitts with to work the thumb. Yay!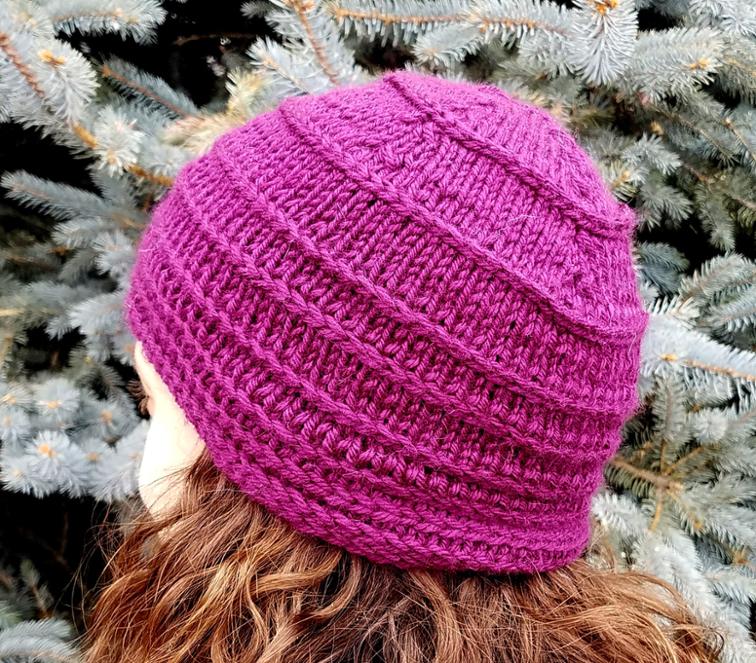 Photo via KatySueKnits
6. Braided Winter Cap
Don't worry about changing from circulars to double-pointed needles when you get to the crown of this hat. With magic loop, you can knit continuously without pausing to switch needles. It's easier when you're knitting on the go, too, because you only have to keep track of one circular needle.
Photo via Two of Wands
7. Dockside Sweater
Magic loop knitting isn't just for small projects like socks. I often incorporate magic loop into my sweater knitting, using a long circular to knit the sleeves without ever having to change to smaller circulars or to double-pointed needles. Try out the technique on this easy sweater.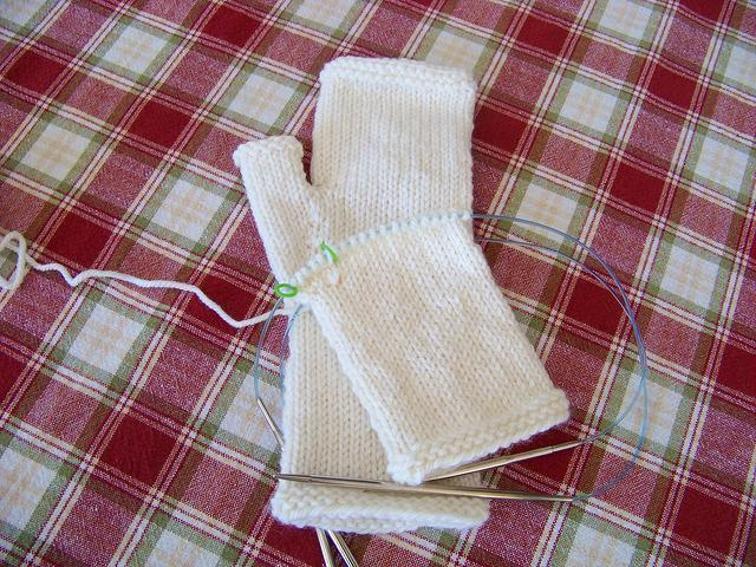 Photo via Laws of Knitting's Pattern Store
8. Easy Knitted Fingerless Gloves
It's clear that the designer of these gloves approves of magic loop. The technique is featured right in the pattern photo!  You'll notice that you can use stitch markers in magic loop just like you would if you were using circulars or double-pointed needles.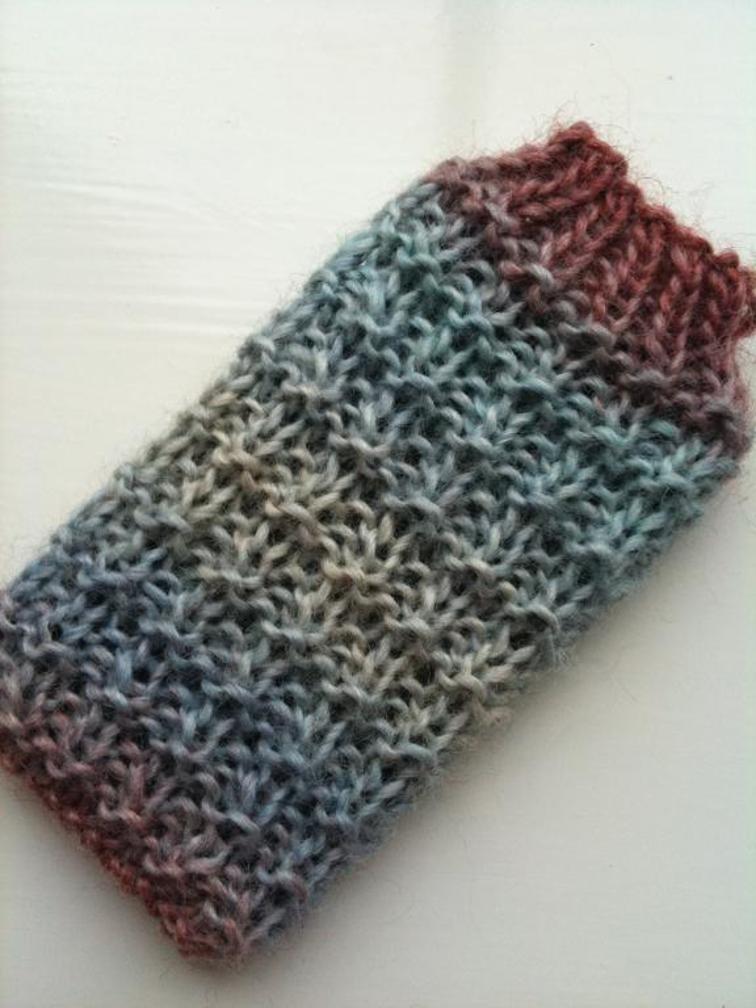 Photo via AlderSign Designs
9. Hurdle Stitch iPhone Cozy
You can use magic loop even on tiny projects like this phone cozy. Magic loop helps avoid disruption or confusion with textured stitches like this hurdle stitch, too.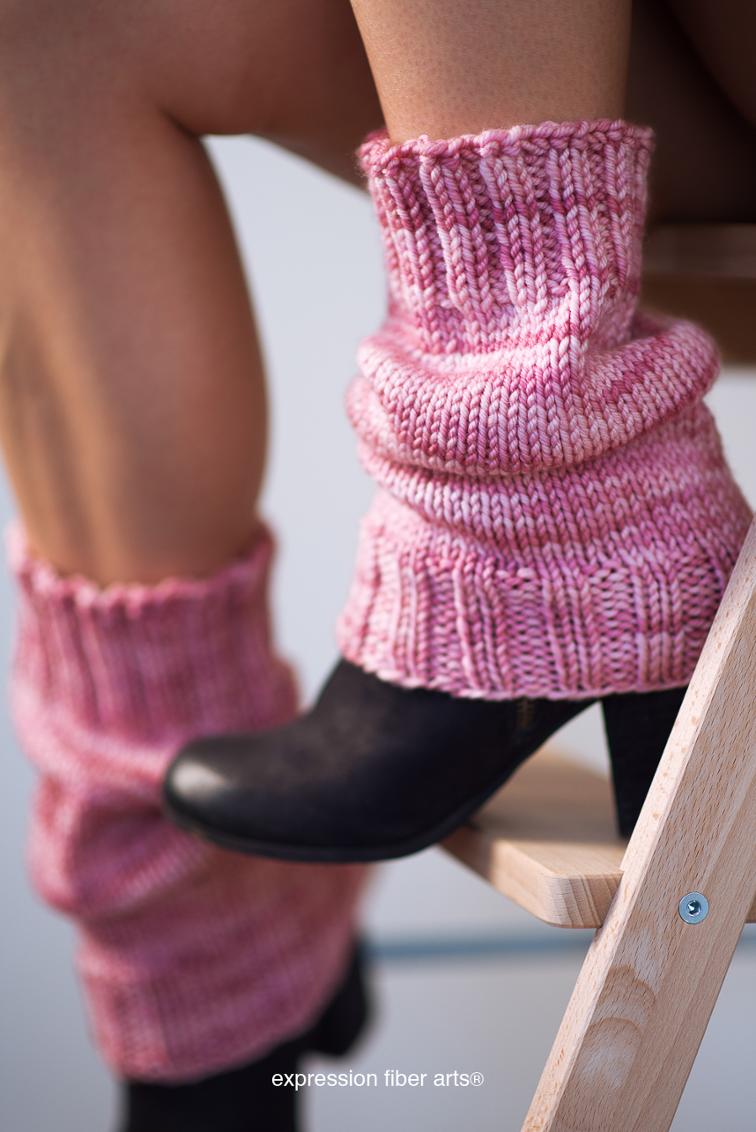 Photo via Expression Fiber Arts
10. Scrunchable Legwarmers
Sometimes there are projects that don't quite fit on a 16-inch circular needle, but seem crowded on a set of double-pointed needles. Magic loop to the rescue! Use it on these legwarmers for stitches that stay right where they need to on the needle.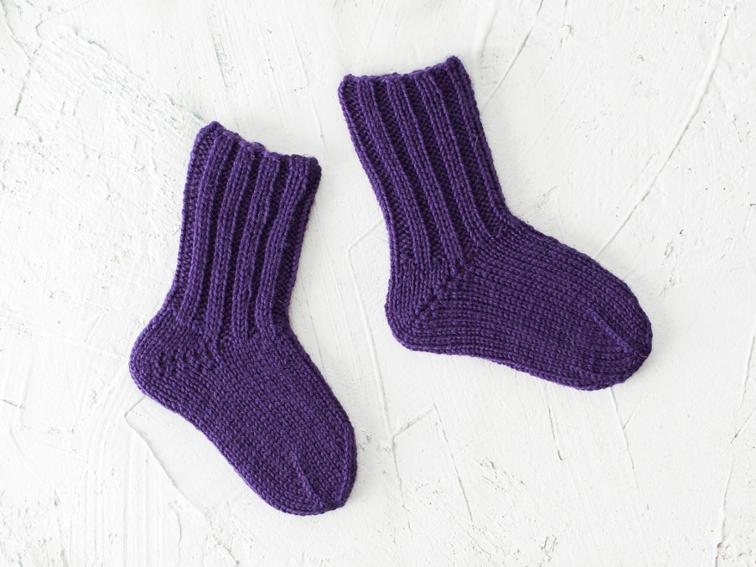 Photo via Craftsy Collections
11. Itty-Bitty-Teeny-Weeny Baby Socks
If you're nervous about trying magic loop on socks, start small with these baby socks. You can even use this pattern to practice knitting two socks at the same time using magic loop!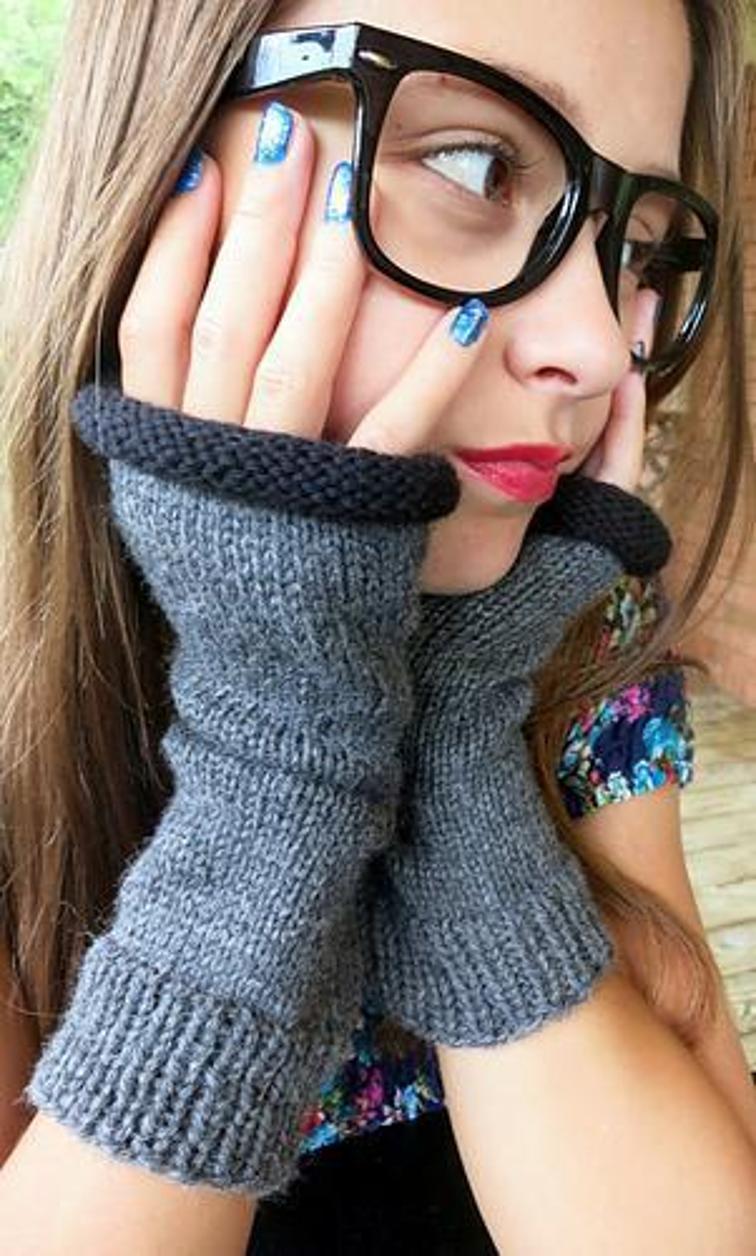 Photo via Tinker Creek Handknits
12. How We Roll Fingerless Mitts
These mitts couldn't be simpler! Knit all in stockinette, they'll knit up in a flash — and you can let the top roll over, so minimal finishing is needed.