Along with the number of variations for piecing a log cabin quilt, there are also countless ways to quilt it! If you are considering making this classic quilt design, here's a quick overview of some machine quilting designs for log cabin quilts.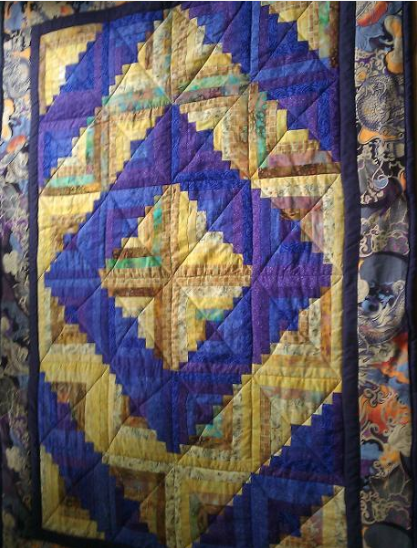 One of the simplest machine quilting designs for log cabin quilts is to quilt an "X" through the center of each block, like Adenike's Log Cabin Quilt Throw. To quilt this design, first mark diagonal lines across the whole quilt top with a ruler and quilt-marking pen. Stitch in the ditch around each row and column, so you have a square with an "X" in the center. The borders can be quilted as elaborately as you'd like or finished with a simple stitch-in-the-ditch machine quilting design.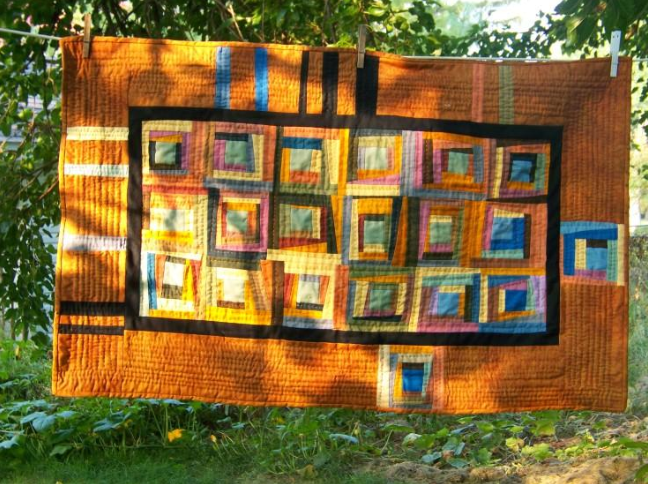 If you'd like the quilting to show up a bit more than a stitch-in-the-ditch design, you can instead quilt straight lines down the center of each log cabin strip. Craftsy member sherri e hand quilted her Liberated Log Cabin Quilt this way, stitching rows of parallel lines through the wide border. She used a contrasting thread to stitch the lines through the center of each log cabin strip.
The Wonky Log Cabin Quilt by TeresaDownUnder uses a wide stipple across the whole quilt top, including the blocks and the log cabin blocks, sashing and cornerstones. This machine quilting design gives the finished log cabin quilt a lot of great texture without singling out any of the blocks. The warm red, yellow and purple tones give a lot of visual contrast against the off-white sashing.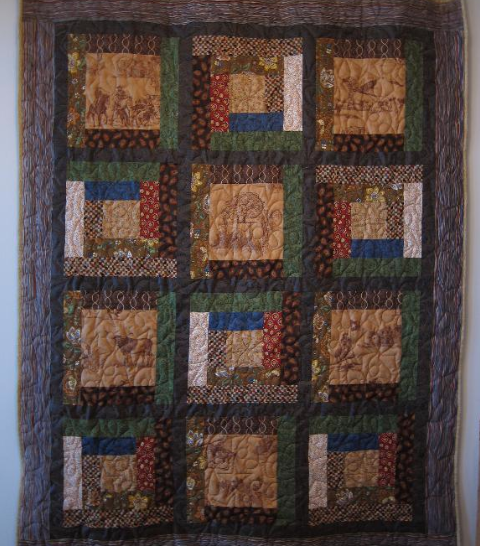 An alternative to stipple quilting, free-motion loopy quilting gives a similar effect and texture across all the log cabins in your quilt. The Western Log Cabin by tammykbridges uses high-loft batting, which allows you to really see the quilting lines and texture in the finished project. The free-form loops flow in and out of the log cabin blocks and travel into the quilt border for a great allover quilting design.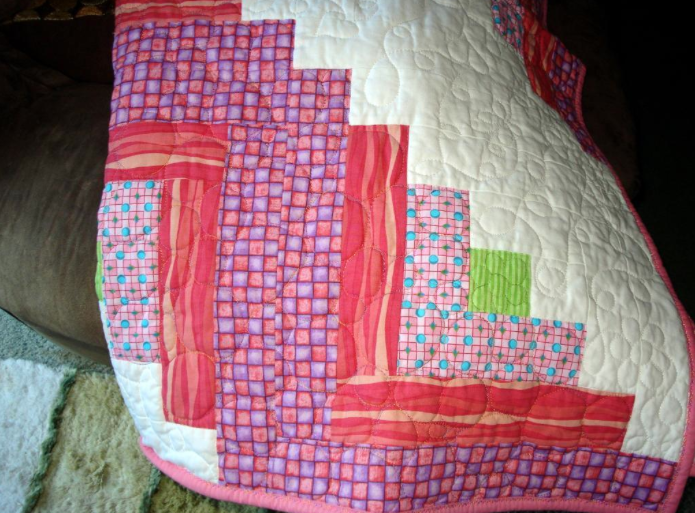 Free-motion circles is a great machine quilting design for log cabin quilts! The round circles contrast nicely with the squared edges of each log cabin, like in this Log Cabin Baby Quilt by SusieQMcF. By alternating quilted circles with swirls and even flowers, you can give distinguish the lighter and darker sections of your quilt from each other for added visual interest.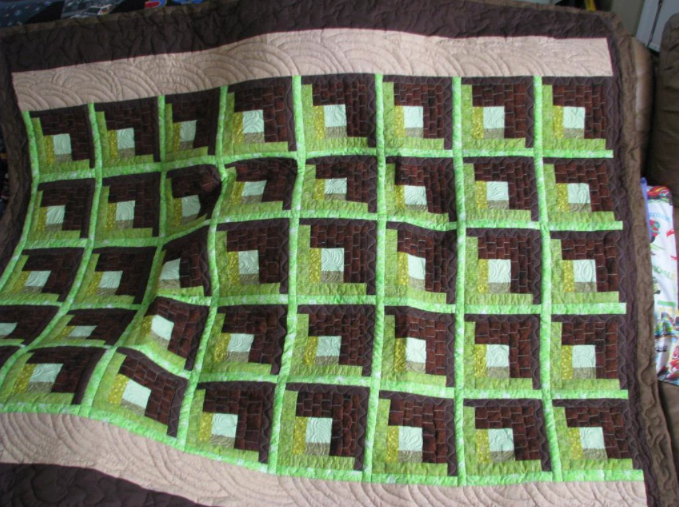 When Lori Miller quilted her Wonky Log Cabin Plus quilt, she first stitched in the ditch around each log in her log cabin blocks. She then added a brickwork pattern toward the center of each block with some paisley swirls added for interest. She quilted the border in a Baptist fan design, which just goes to show that you need not be limited when machine quilting a log cabin quilt!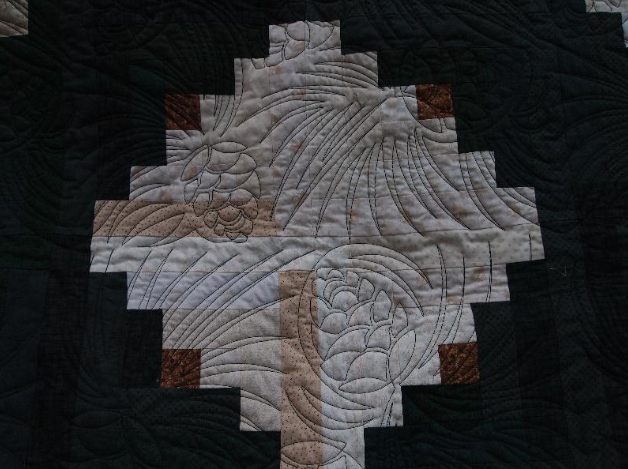 Just because the log cabin is a relatively simple quilt block doesn't mean the quilting has to be ordinary! This very elaborate quilting by Patti Trygg on her Cabin in the Pines quilt features giant quilted pine cones and pine sprays for a stunning effect. Her quilt design was inspired by summers spent at a log-sided cabin in northern Minnesota, where she remembers the smell of pine trees drifting through a gentle summer breeze nearby the crystal-clear lakes.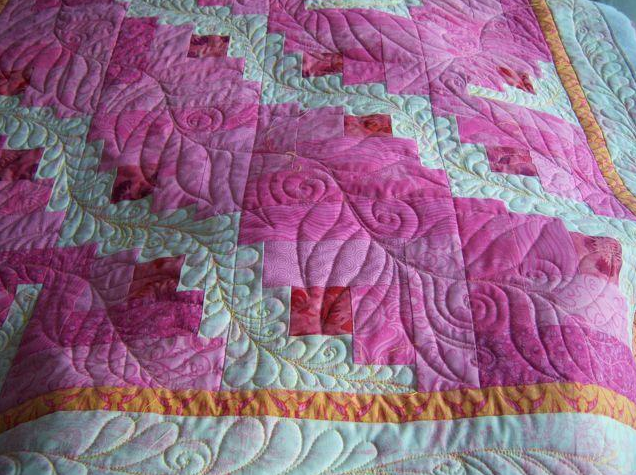 If you are interested in free-motion quilting your log cabins, you'll love this project by KChristine. The Pink Log Cabin Quilt was quilted with leaves, swirls and feathers in a contrasting thread for a really gorgeous quilt. The quilting follows the natural light and dark sections of the project.
I hope you are inspired to try something new with your next log cabin quilt! What design is your favorite for quilting log cabins?
You might also enjoy fun quilting flowers and all over quilting designs. Come back to the Craftsy blog tomorrow to learn all about quilt fusing.