If you've been free-motion quilting for any length of time, you've probably realized the staggering number of free-motion quilting designs and the even greater amount of variations on those patterns. Quilting flowers is no exception!
With more than 250,000 known species of flowering plants in the world, it's no surprise that a floral quilting pattern can take on so many different looks. To get you inspired for quilting flowers, here are five floral free-motion quilting tutorials to try.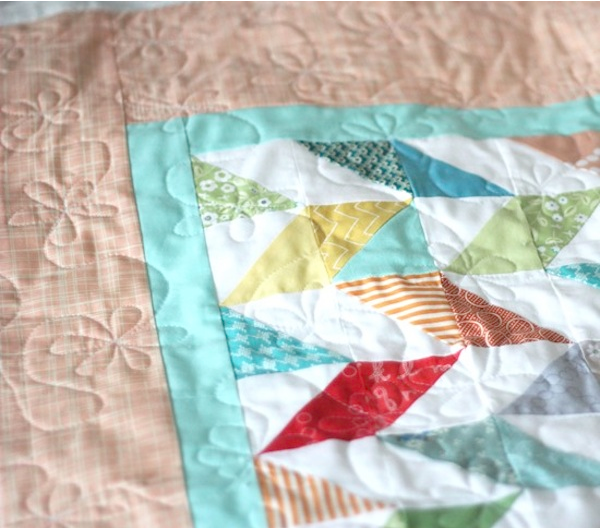 Allison Harris shares one simple technique for quilting flowers at her blog Cluck Cluck Sew. She starts by creating a figure 8 loop, then adding a second figure 8 before adding the last petal. Loopy, curving stems connect one flower to the next, in a freestyle quilted flower design that looks pretty on this baby quilt. With a little practice, these flowers on a vine become easier to master.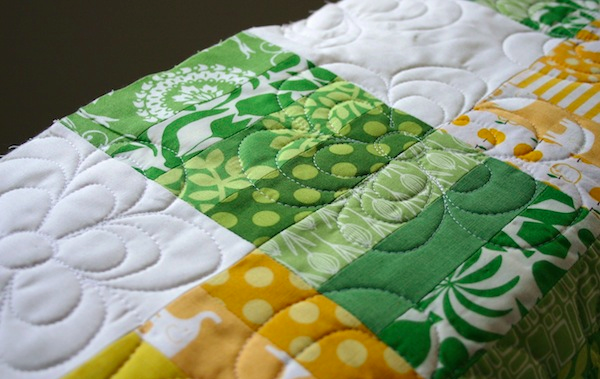 In this tutorial on her blog Oh, Fransson, Elizabeth Hartman shares how to quilt loopy flowers. These quilted flowers start with a round and bold center, surrounded by six petals. To make the flowers larger, she adds two more rows of six petals, quilting outward from the previous set of petals. She gives the tip to trim threads often when quilting flowers since there is a lot of starting and stopping involved.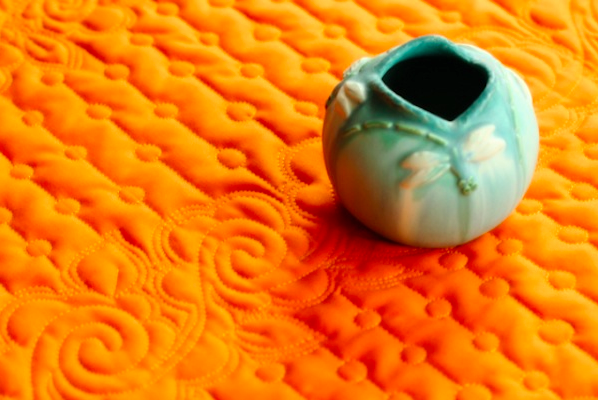 To quilt a row of "Fabulous Flowers," this tutorial from Lori Kennedy at The Inbox Jaunt starts by quilting a row of spirals, which become the flower centers. She then stitches scallop petals up the right side of the spirals, adding in leaves for detail. Finally, she quilts flower petals up the left side of the spirals. In one final tip, Lori shares how she echo quilts a final border around this stunning quilted floral design.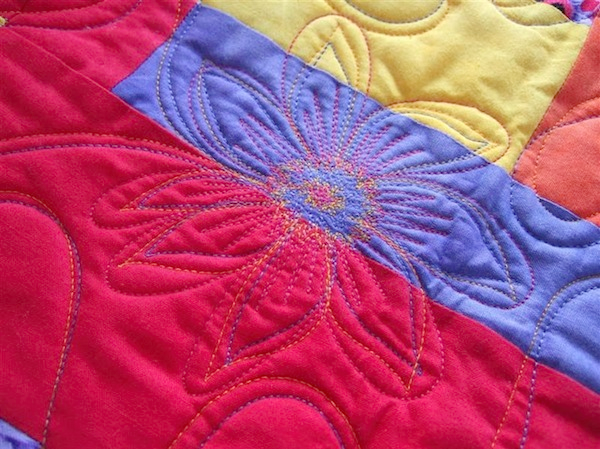 A quilter who draws her inspiration from nature, Marcia shares inspiration for quilted flowers on her blog Crafty Sewing and Quilting. One tip for quilting flowers is to take photographs of several types of blooms that inspire you. Study the size and shapes of the petals, as well as the leaves and veins. Sketch flower designs or keep the photographs nearby as you quilt. Tracing over a flower design in different colors of thread can add a pop of texture to your quilting.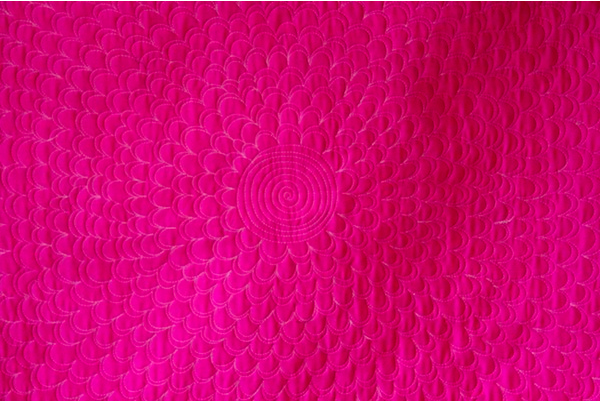 Finally, Angela Walters shares a fun take on the quilted flower with this whole-quilt floral design, blogged at Quilting is my Therapy. After quilting the top border, she moved the quilt to the center of her long-arm machine and started with a large swirl for the flower center, quilting flower petals that radiated out. She echoed each row of petals before moving to the next row. Her tip: She basted the quilt with straight pins as she went along, to prevent tucks from appearing on the quilt back!
Learn more about quilting flowers from award-winning quilter Ann Petersen in her Bluprint online class Beyond Basic Machine Quilting. She shares tips for enhancing your free-motion quilting skills as you quilt flowers, feathers, leaves, border designs and more.
Have you tried quilting flowers? What's your favorite free-motion quilting design?
You might also enjoy stippling and meandering. Come back to the Bluprint blog tomorrow to expand your repertoire of continuous line quilting designs.