I love shopping for and wearing holiday party dresses, but there's one thing that always bugs me about them: They rarely have sleeves! I'm all about practical fashion, and the fact that holiday party dresses are sleeveless during one of the coldest months of the year here in America really frustrates me.
Knitting needles to the rescue! This year, I'm solving that problem by putting my knitting skills into action with knitted wrap patterns perfect for pairing with holiday party clothes.
Are you freezing in your holiday party dress? Stitch one of these pretty knitted wrap patterns to make the holidays even more glamorous and special.
<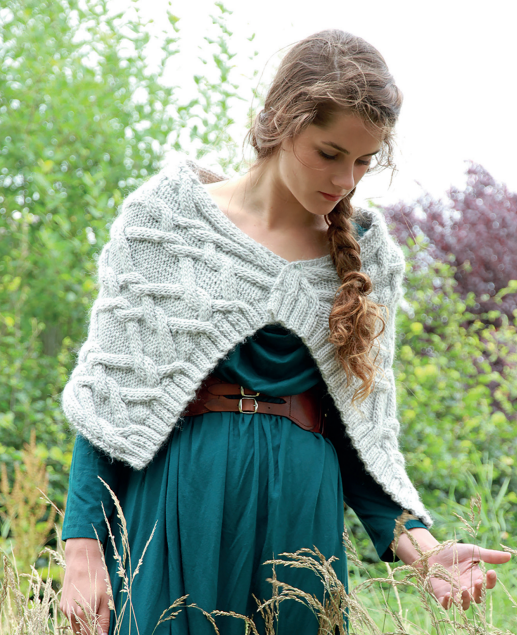 Ambergate Wrap
This is the ultimate in warmth! Consider this knitted wrap pattern if your party has an outdoor patio with not-to-be-missed views. Its versatility from casual to dressy means you can use it long after the holidays are over.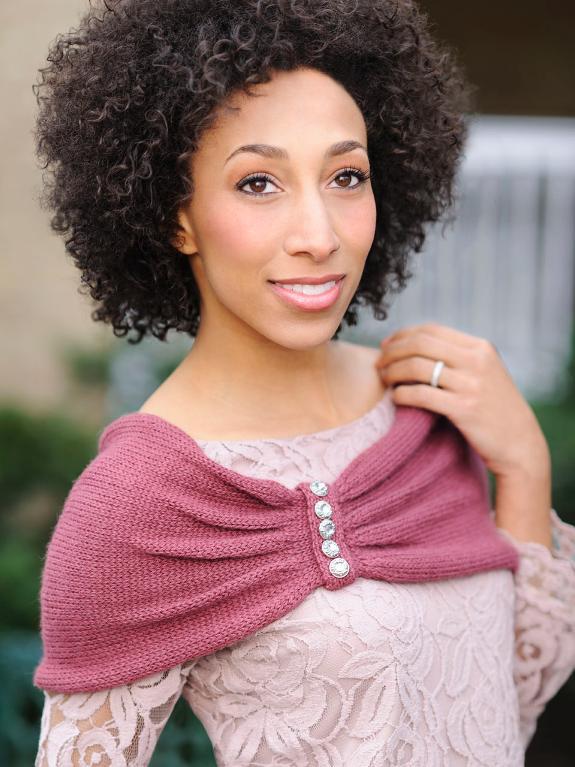 Photo via Blue Sky
Imperial Wrap
The sparkly buttons say it all for this dreamy wrap knitting pattern. It's simple and fashionable while also keeping those shoulders warm. If you're wearing a neutral outfit, you can even knit this wrap in a bright hue to add some color.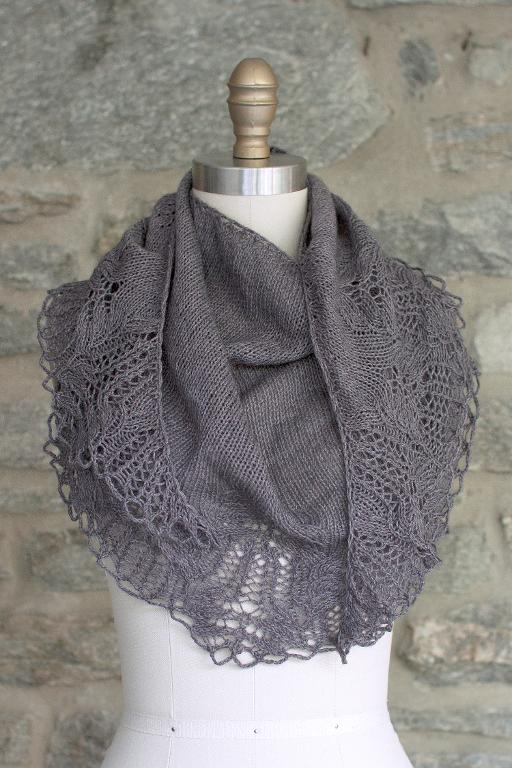 Trufa Shawl
No time before the holidays to shop for a party dress and supplies for a wrap? We gotcha covered. This shawl kit comes with the yarn and pattern to make this gorgeous, delicate shawl so there's no need to shop for the perfect yarn. Plus, the lace edging makes any outfit look great.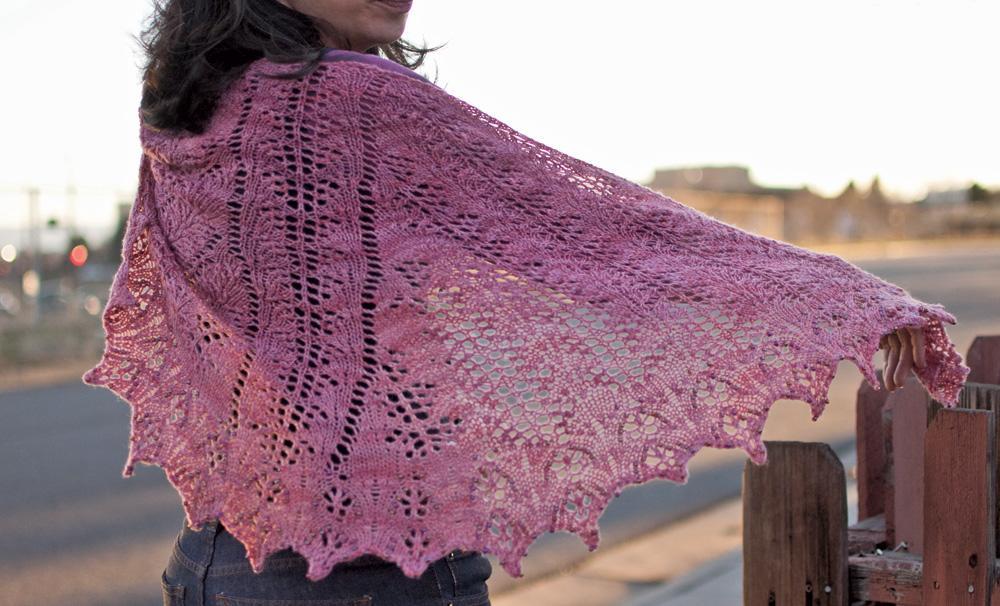 Photo via Laura Nelkin
Clarus with Beads
What's one sure-fire way to dress up nearly any knitting project? Add some beads to it! This shawl features small beads that lend the perfect amount of sparkle. The pattern is available exclusively to Bluprint members enrolled in Laura Nelkin's Knitting with Beads class. You'll learn to add beads to any projects, including the two shawl patterns and beaded cuff pattern included with the class.
Rhombus Feather Shawl
I love a wrap that actually wraps around my entire body with room to spare. That's the case for this lovely feather lace pattern. Tie it in front, or use your favorite fancy shawl pin to hold it in place. Not digging the plum color? There are plenty of other colors to choose from, and they all come with the pattern in the kit.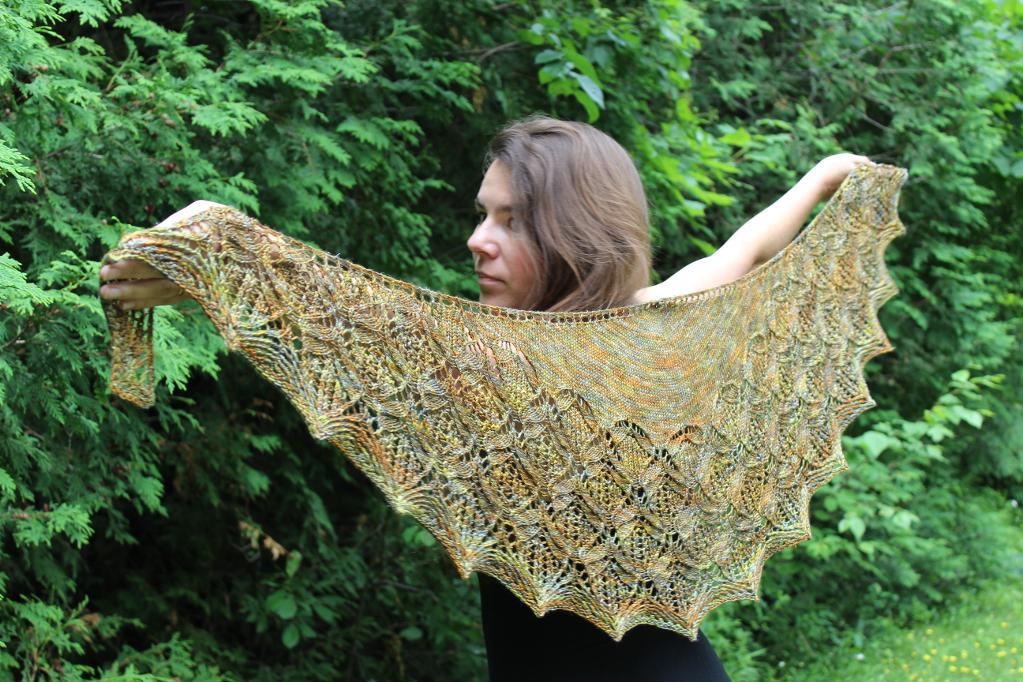 Photo via Anna Dalvi
Vittran Shawl
Crescent-shaped shawls always scream "special occasion" to me. This particular shawl uses a glitter yarn to make it even more special. You'll need to have some experience in lace knitting before tackling this one, including the skills to read a lace chart.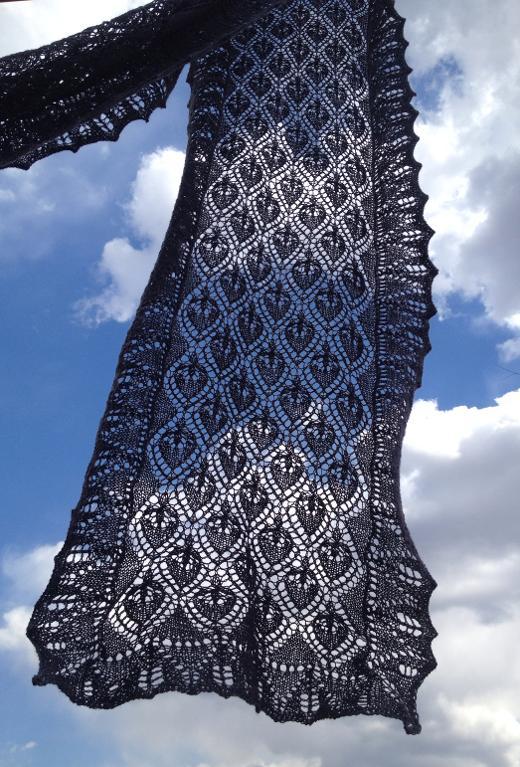 Photo via melissame1286731
Graphite Sparkles Wrap
Here are those sparkles again! I giggled when I read designer melissame1286731's description of the beads in this one: "There are just enough sparkly beads throughout the wrap to give it some "glitter" but not enough to slow down your knitting speed (or make you look like you've stepped out of Vegas)." Melissa wore this shawl over a sleeveless silk dress for a winter wedding, so no doubt it would suit your holiday needs, too!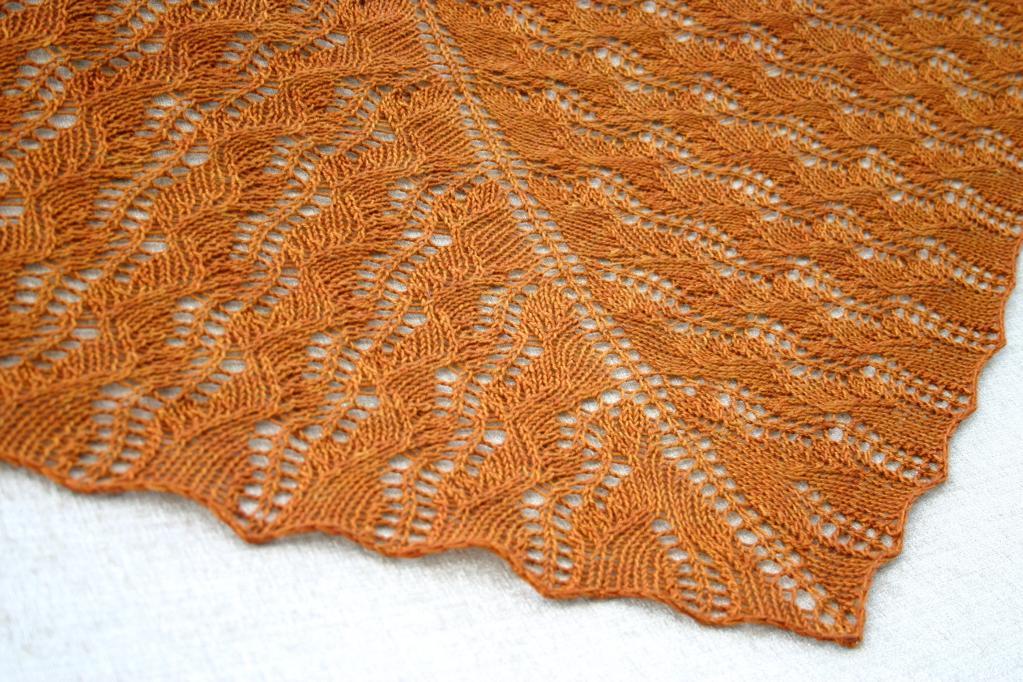 Photo via jimiknits
Displacement
Not seeing any wraps or shawls that strike your fancy? How about designing your own? There's still time! Make the process easier when you enroll in Lace Shawl Design, where Miriam Felton shares her methods and design templates to help you create the shawl of your dreams. Talented Craftsy member jimiknits designed and created the shawl pictured above after taking the class, and there's plenty more inspiration to be found in other student projects.
What do you wear to holiday parties? Bonus points for knitted items — especially ugly Christmas sweaters!