Scarves are an obsession for a lot of lovers of knitting out there, and infinity scarves are the hottest trend in neckwear. Knit either in the round, or flat and seamed, these versatile scarves can be worn hanging, doubled as a cowl, used as a scarf and hood, the possibilities are endless…or infinite! Here we show you some infinity scarf patterns by members on Bluprint that will have you itching to grab your needles!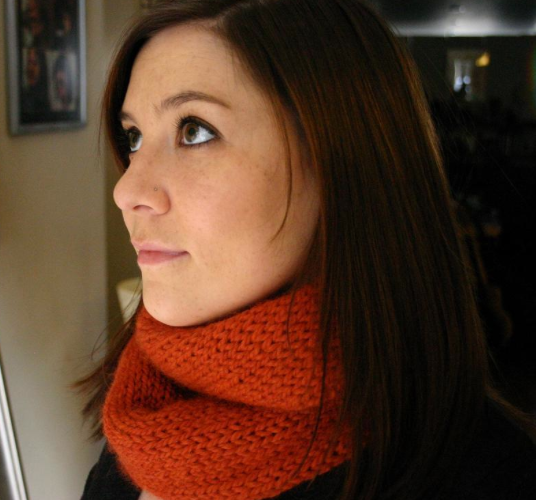 1. Infinity Cowl
Want to try your hand at knitting an infinity scarf or cowl, but don't want to start with an intricate pattern? Then the Infinity Cowl is perfect for you! As a very beginner pattern (and it's FREE from Love Is All You Knit) its done in bulky yarn making it super quick. Knit, purl, seam and you are done- with a beautiful scarf to show for your hard work!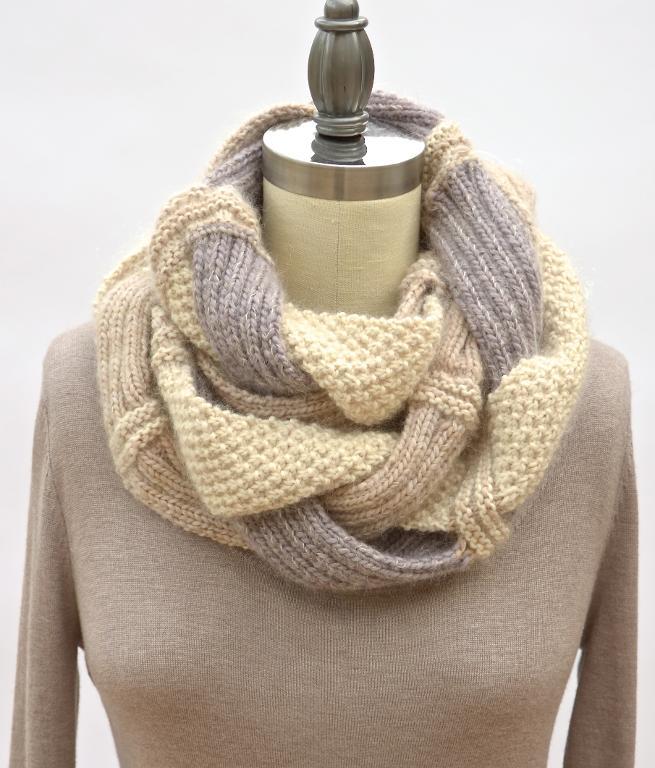 2. Challah Infinity Scarf
While the Challah Infinity Scarf from Pam Powers Knits may look challenging, the pattern only calls for knits and purls, so beginner knitters shouldn't be afraid to give this a whirl. It's knit in three separate strips, then combined to create such a lovely effect.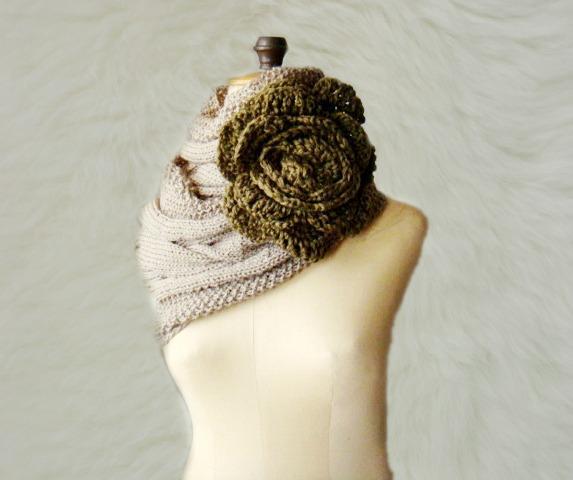 3. Mocca Cabled Infinity Scarf and Flower
The Mocca Cabled Infinity Scarf and Flower by Fai combines knitting and crochet for a stunning end result.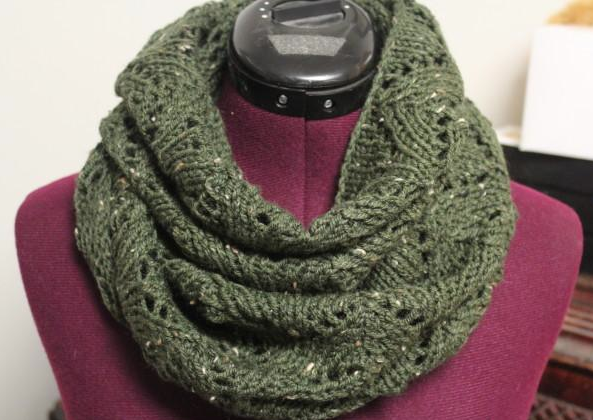 4. Lacey Arches Infinity Scarf
One of our favorite patterns is the Lacey Arches Infinity Scarf pattern by member asheepsyarn. Its intricate looking lace and large pattern repeat makes for a perfect knit in tweed or variegated yarn. Knit in the round with worsted weight needles, this scarf pattern was inspired by the knitter's daughter who wanted a green, long infinity scarf. Mission accomplished!
[box type="shadow"]Master circular knitting skills while learning how to make a lovely lace cowl, a headband, a hat with colorwork, and fingerless knit gloves in the Bluprint class Knit Lab: In the Round, taught by Stefanie Japel.
New to Bluprint? Explore our online learning platform with one of our great FREE knitting mini-classes.[/box]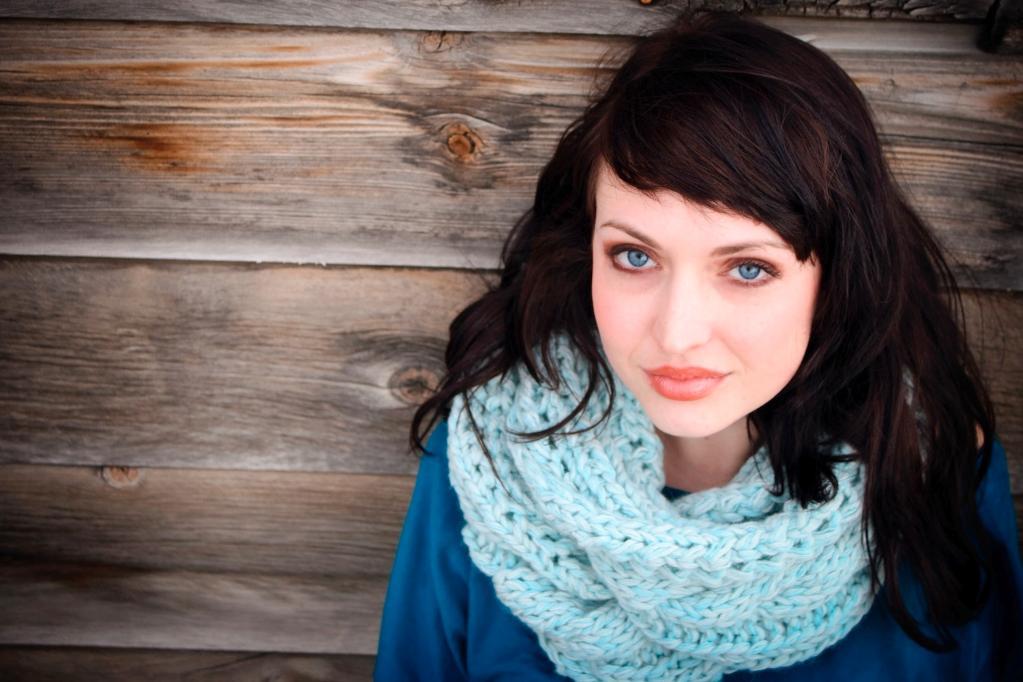 5. Poppy Infinity Scarf
Pepperberry Knits has another great bulky yarn scarf pattern. The Poppy Infinity Scarf can be made as a scarf or cowl. This chunky cable knit is fast on large needles and will be done in a flash. It's fun. It's flirty. It's fantastic!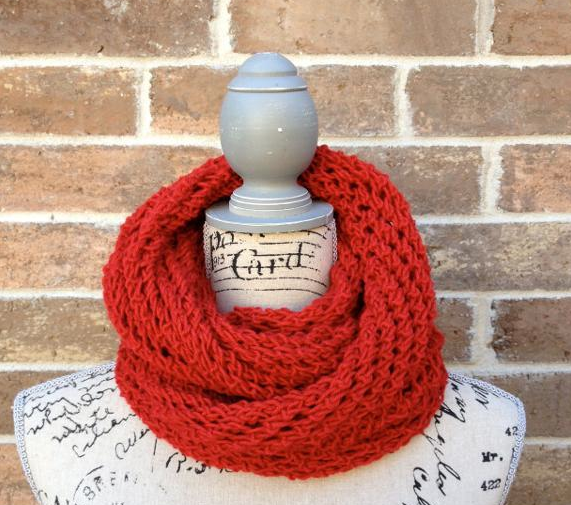 6. Lacy Infinity Scarf Pattern
The Lacy Infinity Scarf Pattern by Industrial Whimsy is a great lacey openwork scarf that takes less than 400 yards of worsted weight yarn. This scarf is knit in the round using the cable cast-on and basic knitting stitches. Perfect for the beginner who wants to try something that looks much harder than it is, or great for an experienced knitter who wants a quick knit. Either way, you'll look stunning in this wonderful scarf.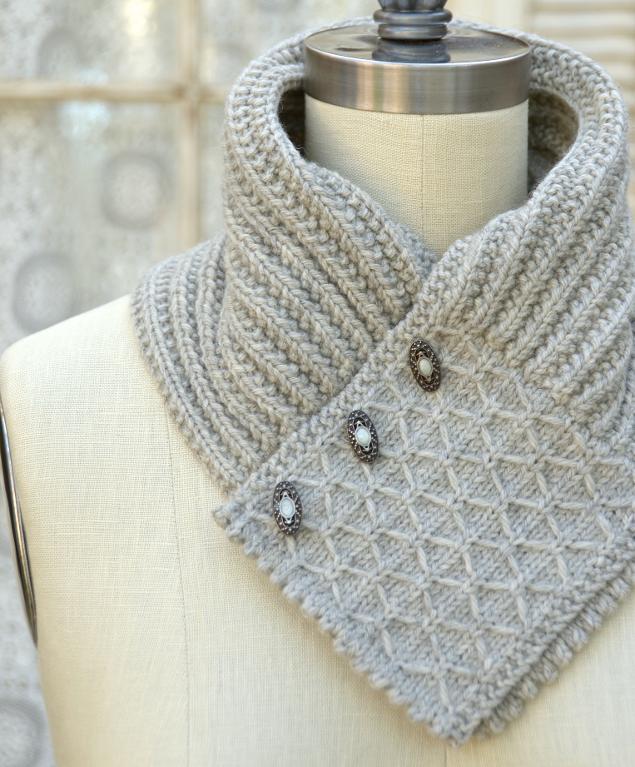 7. Quilted Lattice Ascot
The Quilted Lattice Ascot by Pam Powers Knits is quick knit that's perfect for beginners. Embellish the scarf to your liking with decorative buttons.
FREE: The Bluprint Designers' Collection Knit Scarves eBook
Download this free pattern eBook, which includes eight beautiful knit scarf patterns from the best independent designers!Get my FREE eBook »