The words "dairy-free" or "vegan" in front of buttercream might sound like a contradiction — possibly even sacrilege. But once you try this tutorial on how to make an easy vegan buttercream using coconut oil, you might be singing a different tune. It's so creamy and luxuriant that even though it's devoid of dairy, it definitely falls into buttercream territory.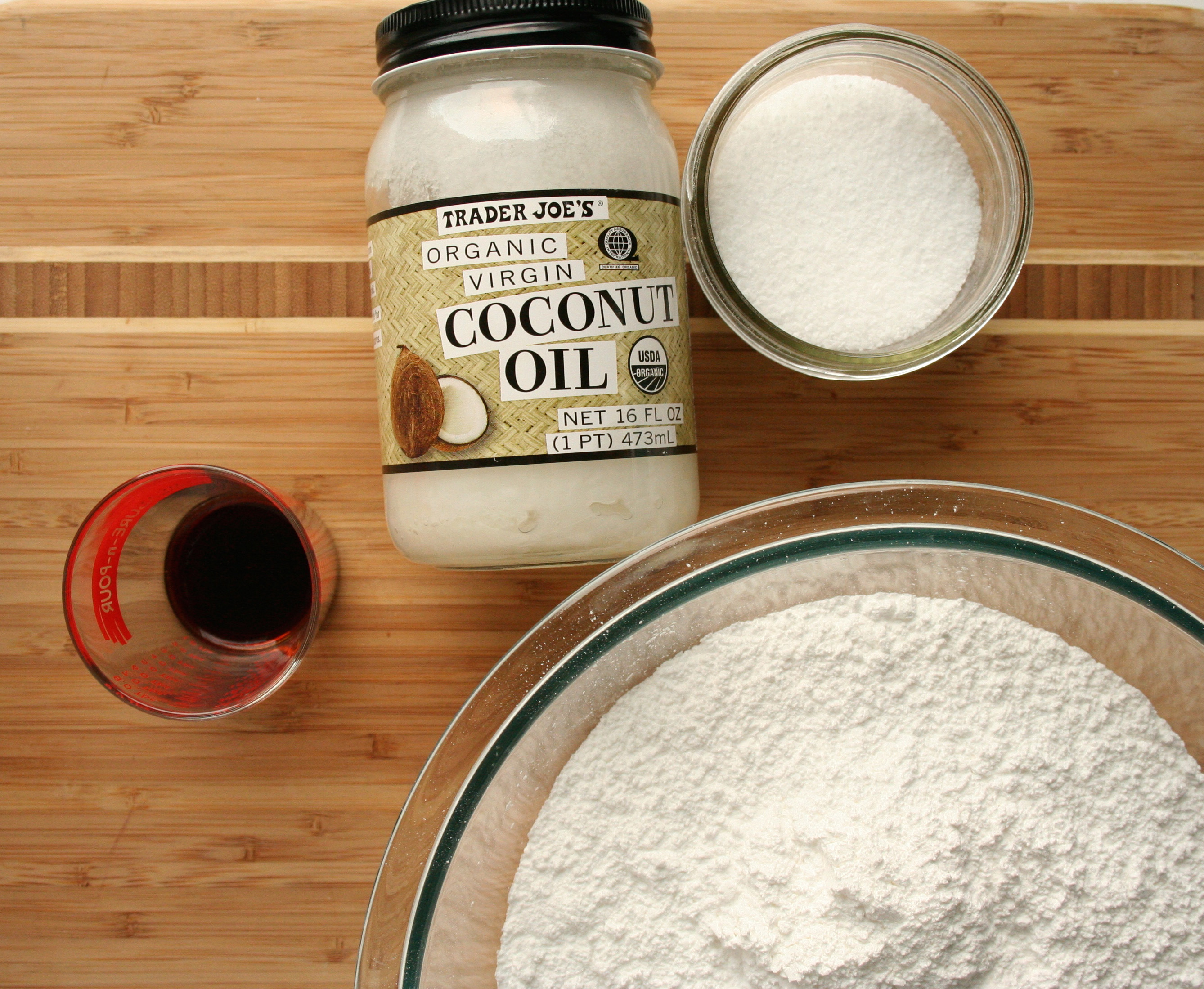 This vegan-friendly recipe yields a smooth, luxuriant buttercream which employs coconut oil instead of butter for its creamy flavor and texture. It's an ideal medium for vegan cake decorating. Whether you're vegan or not, though, this silky-sweet topping is bound to make your next cake experience one to remember.
So break out the mixer and get ready for a new taste sensation.
Recipe notes:
Coconut oil is not butter and needs to be treated a bit differently to ensure success. Here are some considerations to make sure your buttercream comes out beautifully.
Coconut oil consistency
At room temperature, coconut oil will be solid; if the weather is warm or your kitchen is hot, it will quickly turn to liquid. For this recipe, it's vital that you use coconut oil that is completely set. See the coconut oil pictured below, which is partially solid but partly liquid?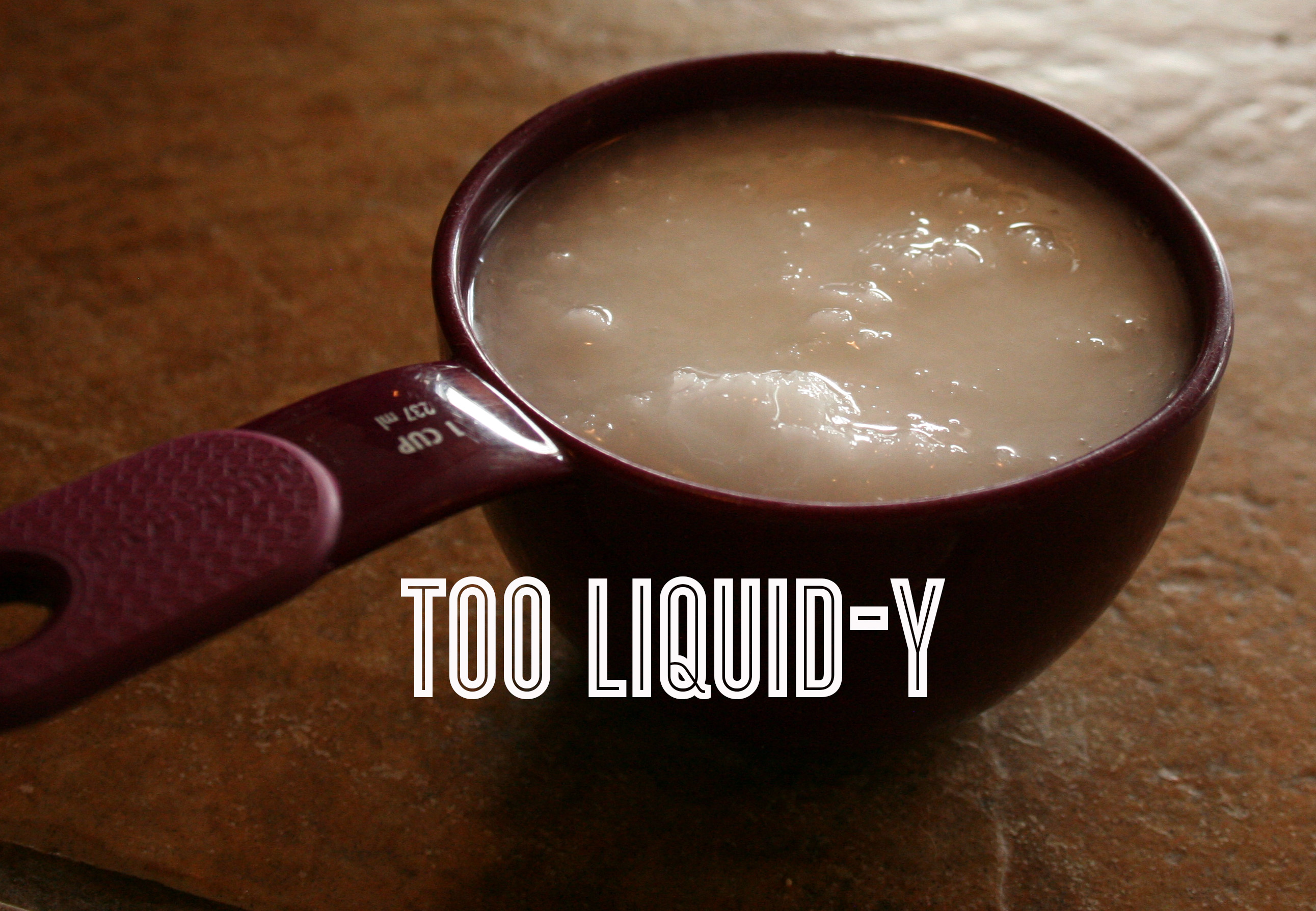 It's no good for this recipe: If you try to make buttercream with it when it has this consistency, it will taste good, but the texture will separate a bit, like the buttercream on this cake: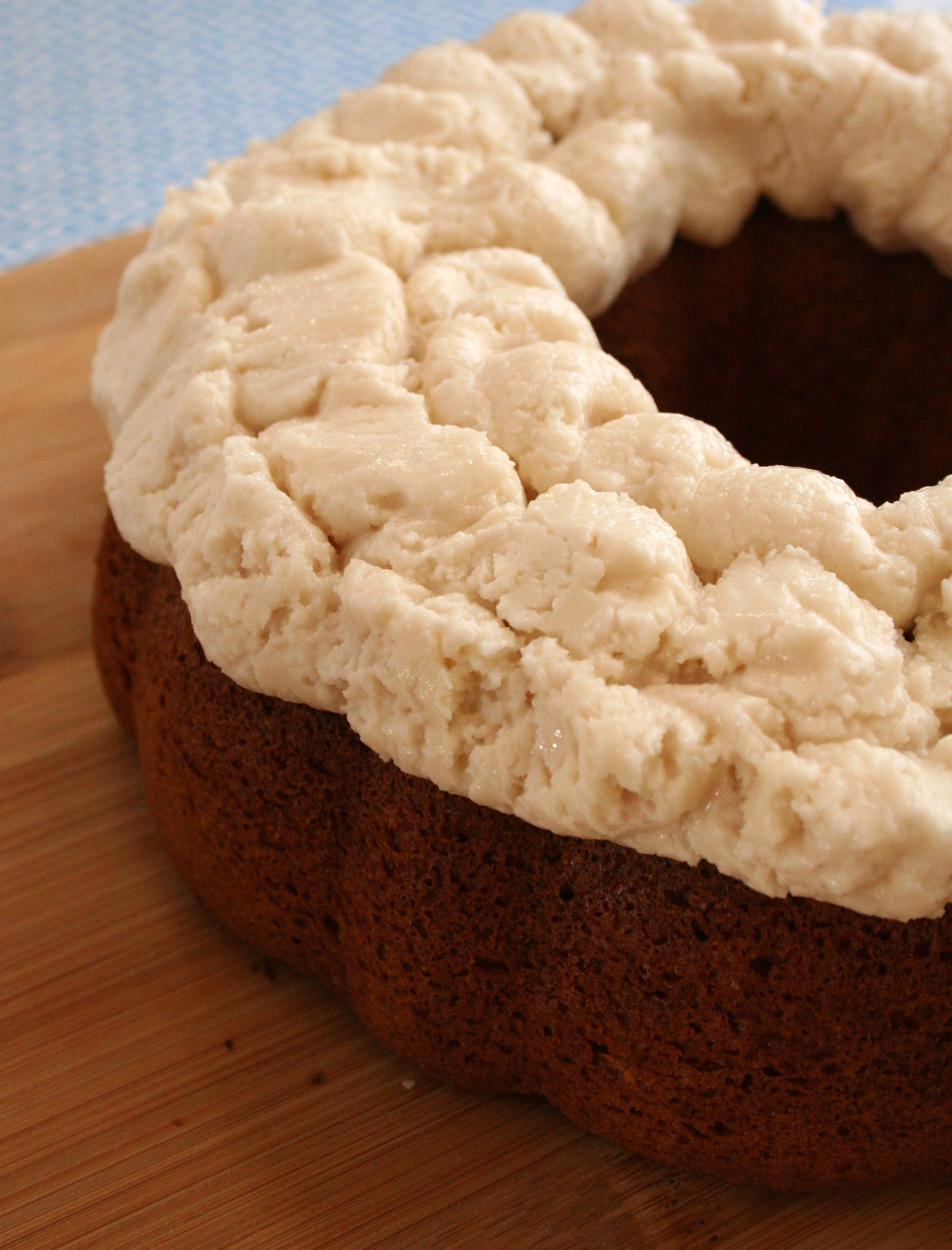 For best results, use coconut oil which is completely solid. If it is too hot for this to happen at room temperature, put it in the refrigerator until it is solid (this will only take a few minutes). If you have already mixed your buttercream and it appears to be separating, put the entire mixing bowl (off the stand mixer) in the refrigerator for several minutes and then try mixing again.
Make sure your cake is cooled before icing
Only use this buttercream to ice cakes which have been baked and completely cooled. It is very sensitive to heat, and if you start to ice a still-warm cake, it may start to melt. If in doubt, pop your cake in the refrigerator for a few minutes to ensure a cool icing surface.
Once your cake is iced, store the cake in the refrigerator until you are ready to serve. This buttercream will come to room temperature more rapidly than its butter-containing counterparts.
Flavor notes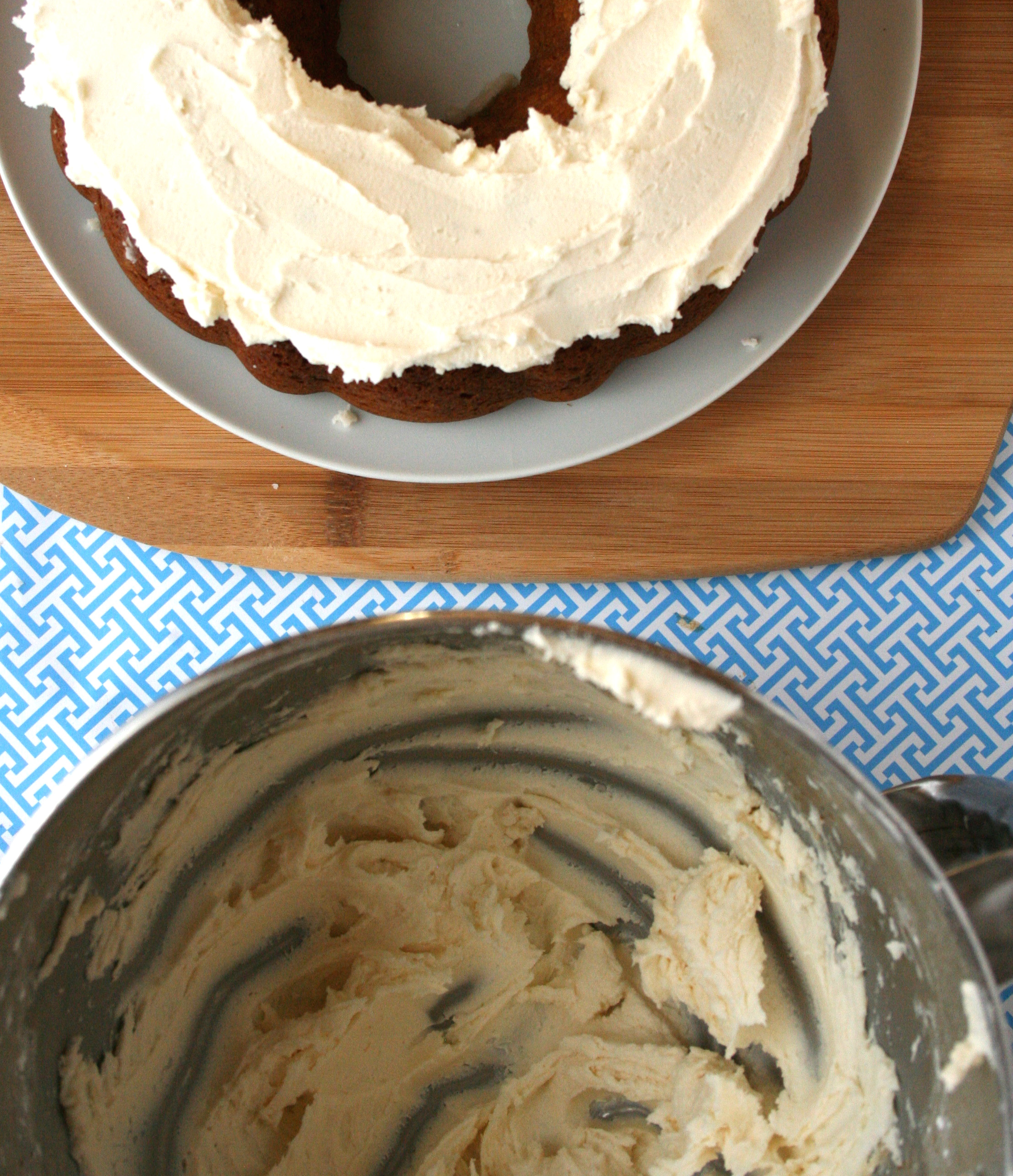 In spite of the coconut oil, this buttercream icing has only a gentle coconut-y taste. It's there, but subtle. If you want a strong coconut flavor, use coconut extract as your flavoring, and you can even consider topping your cake with toasted coconut to bring the point home.
On the flip side, the somewhat mild flavor means you can combine this icing with other flavors and they won't be overpowered by the coconut. So go ahead, stir in some melted chocolate, fruit, peanut butter, or other flavoring of your choice if you'd like.
Decorating with coconut oil buttercream
Photos via CakeSpy
This buttercream can be used to pipe, but it is not appropriate for hot weather, as designs will "wilt" and melt. In general, this buttercream is sensitive to heat, so it might not be the right medium for extremely intricate piping projects.
Another consideration for decorating is the color of the finished icing. Vanilla extract will give the buttercream a slightly ecru tone. On certain cakes, this can be pleasant, but if you want pure white, use clear vanilla extract or coconut extract.
If dairy is OK
If you're not vegan, you can use half butter in this recipe.
Pairing this buttercream
As previously noted, as-is, this buttercream has a sweet yet mild flavor. This means it plays well with other flavors and won't take over with extreme coconut-iness. It can be used on any number of cakes, from coconut (of course) to chocolate and vanilla to even more assertively-flavored cakes.
Coconut oil buttercream:
Yield: about 2 cups
1/2 cup coconut oil
4-6 cups confectioners' sugar
1 teaspoon vanilla or coconut extract
pinch salt
Optional: coconut cream or soy milk, to thin
Step 1:
In the bowl of a stand mixer fitted with the paddle attachment, cream the coconut oil until it has become smooth and lump-free.
Step 2:
Add 2 cups of the confectioners' sugar, and resume mixing on low speed. Increase the speed once the sugar has been absorbed, and add the vanilla or coconut extract and salt.
Step 3:
Add in the remaining sugar, one cup at a time, until the buttercream has reached your desired spreading consistency. If it becomes too thick, add 1-2 teaspoons of coconut cream, soy milk, or another dairy alternative "milk" to thin.