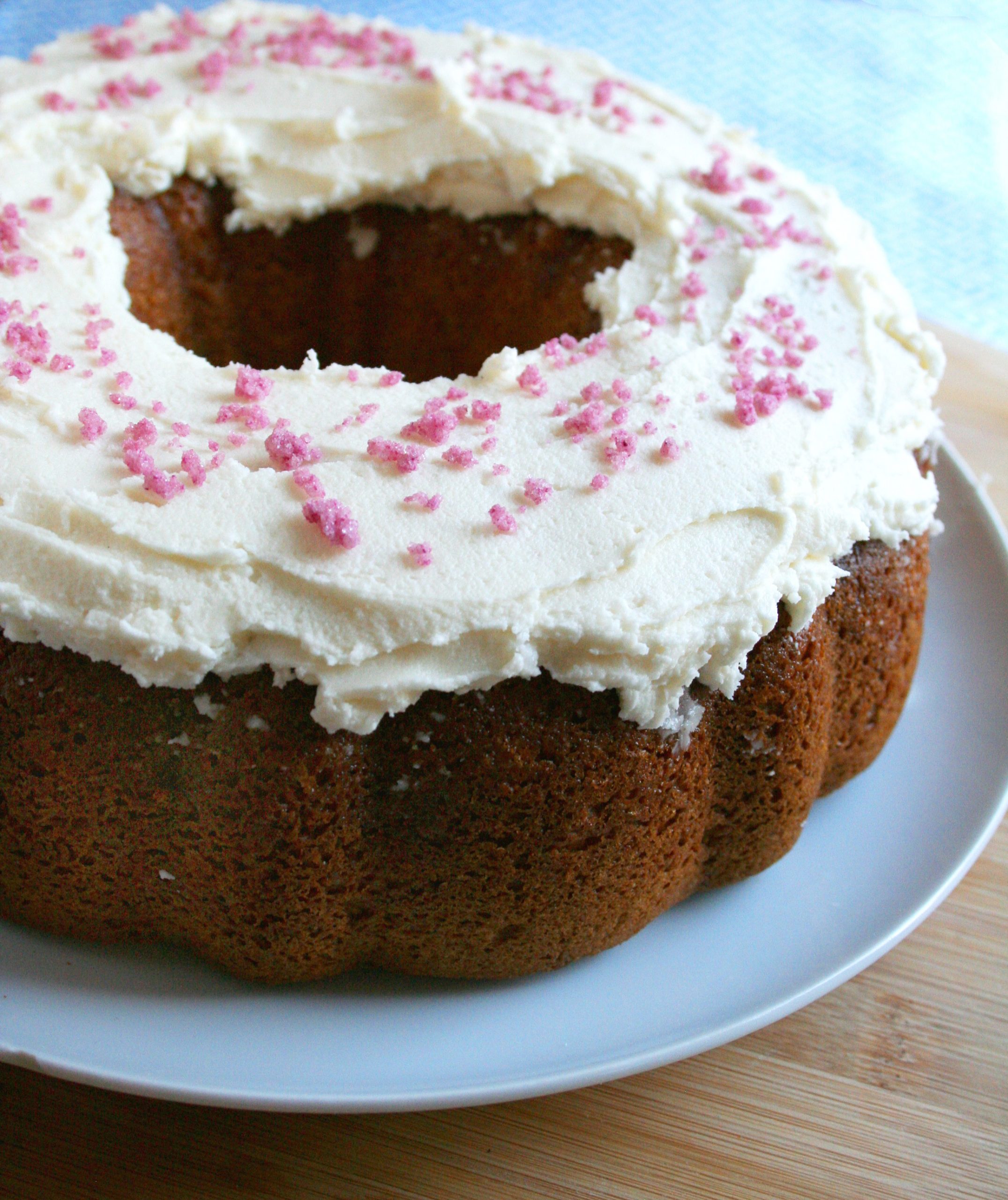 If you're vegan or lactose intolerant, there probably isn't a whole lot of buttercream in your life. But the recipe here proves you can make buttercream without the butter (!) by substituting coconut oil. The result is so creamy and delicious that even people who can eat butter for days are gonna clamor for it.
Before you break out the mixer, though, you need to know a few things about using coconut oil. It's not butter, so you need to treat it differently.
Use the Oil Only in Its Solid Form
At room temperature, coconut oil is solid. But on a hot day or in a warm kitchen it quickly turns into liquid. The problem is that using liquid oil messes up the texture of the frosting (though it will still taste yummy).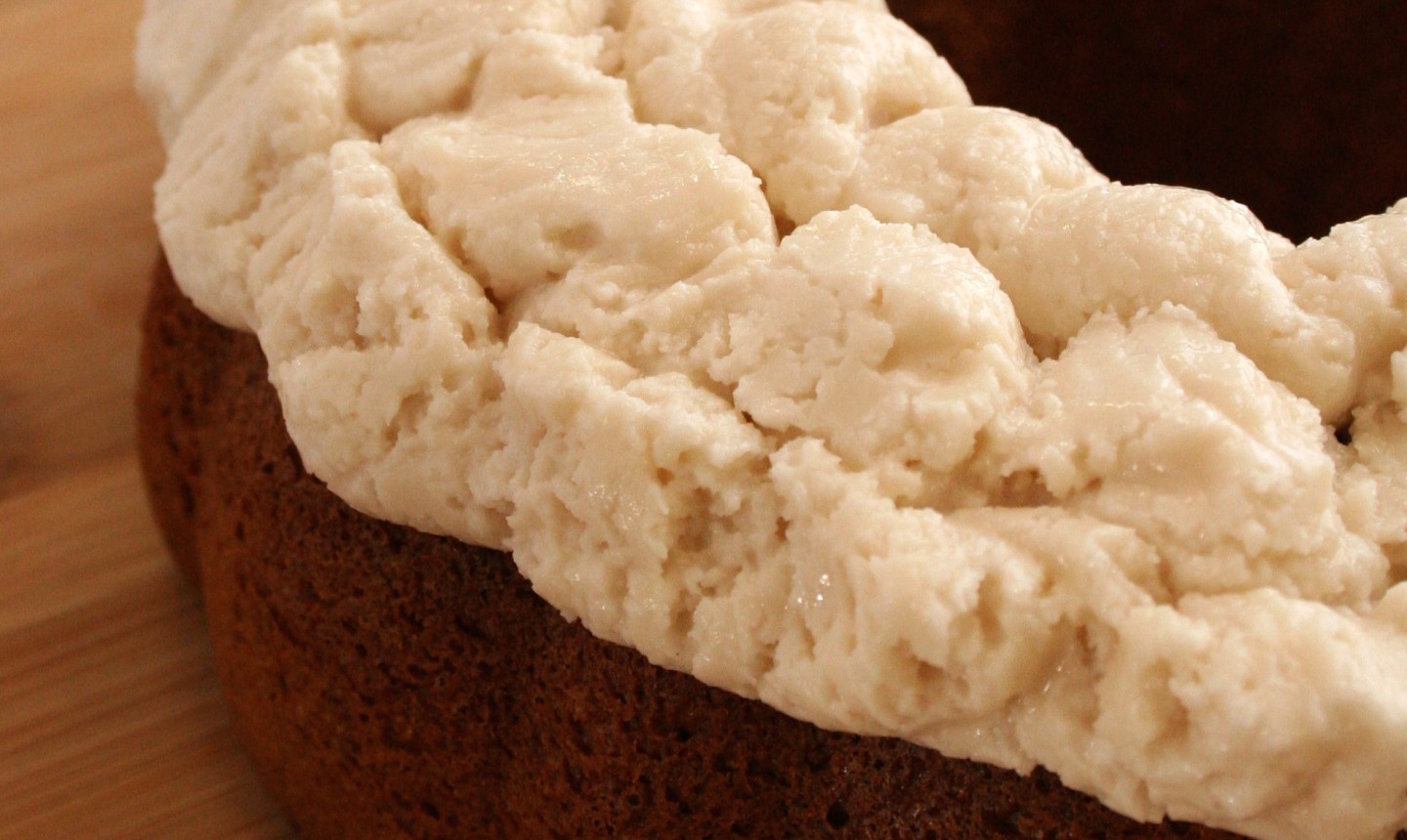 Check out the texture of the frosting #fail in the photo above to see what might happen.
If your coconut oil starts to liquefy, put it in the fridge for a few minutes. If you're in the process of mixing the frosting and the oil looks like it's separating, pop the entire bowl in the fridge for several minutes, then try again.
Make Sure the Cake is Cool
We've already told you that coconut oil is very sensitive to heat. So if your cake hasn't completely cooled before you frost it, this buttercream may melt.
If you're in a rush, put the freshly baked cake in the fridge for a little while before you spread it with the coconut-oil buttercream.
Once you've frosted the cake, store it in the fridge until you're ready to serve. This buttercream will come to room temperature more rapidly than the made-with-real-butter variety.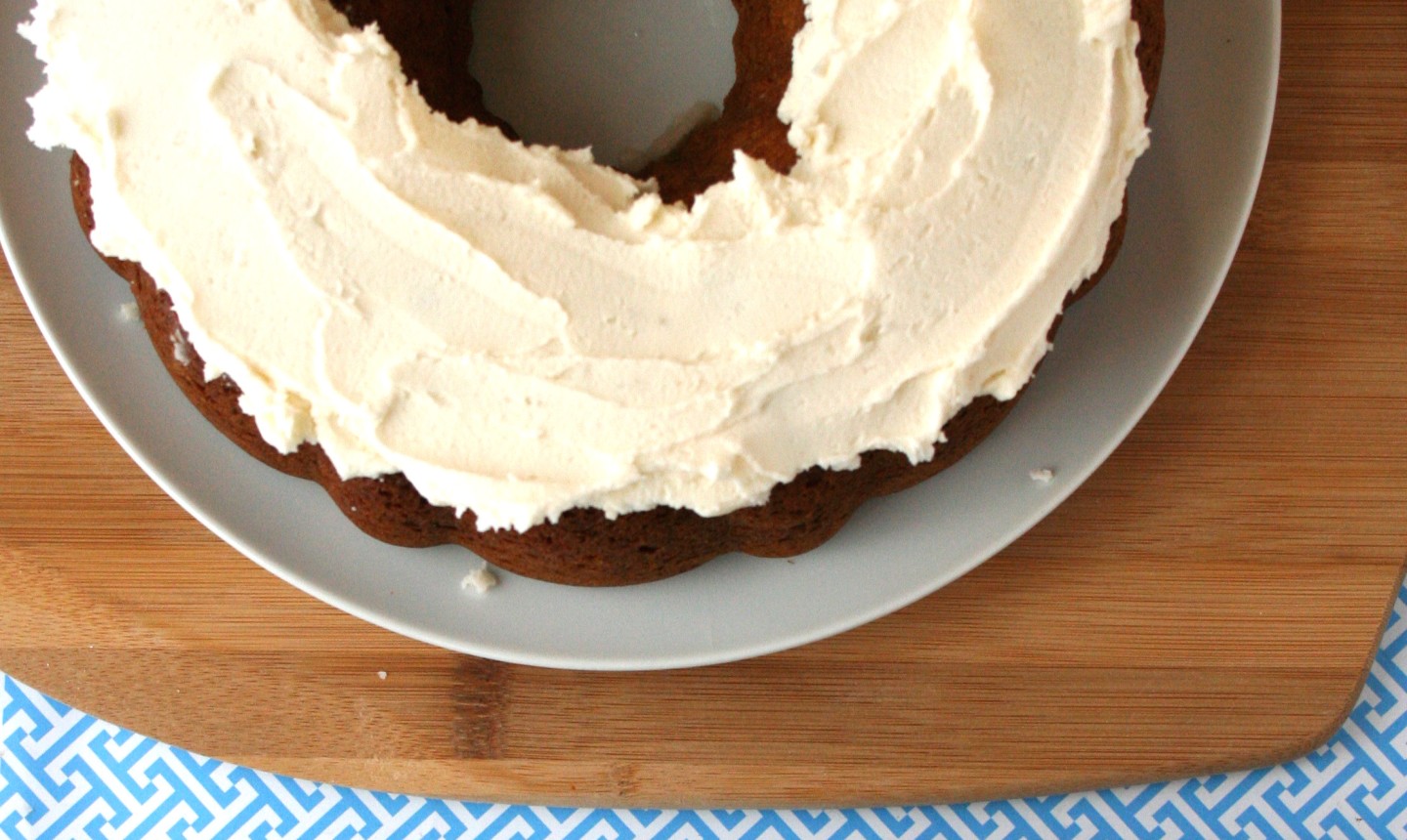 You MUST like Coconuts
It goes without saying that coconut oil tastes like coconut. The flavor is subtle, but it's there.
If you're a huge fan, bring out the taste even more by using coconut extract or topping the cake with toasted coconut flakes. If you're not, stir in some melted chocolate, peanut butter or anything else you can dream up.
That slight coconut taste also means you can pair the frosting with any type of of cake batter, from coconut (natch) to chocolate, vanilla or even red velvet.
Now for the recipe!
Coconut Oil Buttercream
Yield: Makes about 2 cups
Ingredients
½ cup coconut oil
4 to 6 cups confectioners' sugar
1 teaspoon vanilla or coconut extract
A pinch of salt
Optional: coconut cream or soy milk, to thin
Instructions
1. In the bowl of a stand mixer fitted with the paddle attachment, cream the coconut oil until it's smooth and free of lumps.
2. Add 2 cups of the confectioners' sugar, and resume mixing on low speed. Increase the speed once the sugar has been completely mixed in, and add the vanilla or coconut extract and salt.
3. Add the remaining sugar, one cup at a time, until the buttercream reaches the consistency you want. If it becomes too thick, add one or two teaspoons of coconut cream, soy or almond milk to thin out.
Decorating Tips
You can pipe this buttercream , but make sure the kitchen isn't too warm or it'll melt. You also may want to skip the intricate cake-decorating projects.
Plus, you'll want to think about the color. The vanilla extract in this recipe give the buttercream a slightly ecru hue so if you want pure white, use clear vanilla or coconut extract instead.
Get excited to welcome buttercream back into your life!