'Tis the season for making beautiful paper crafts projects for Christmas. I love dreaming up creative packaging for the gifts I give, and one of my favorite projects this holiday season is incorporating fun stamping techniques when making a gift box for family and friends. This season, skip the buying the wrapping paper and overpriced pre-made gift boxes and learn how to make Christmas gift boxes instead!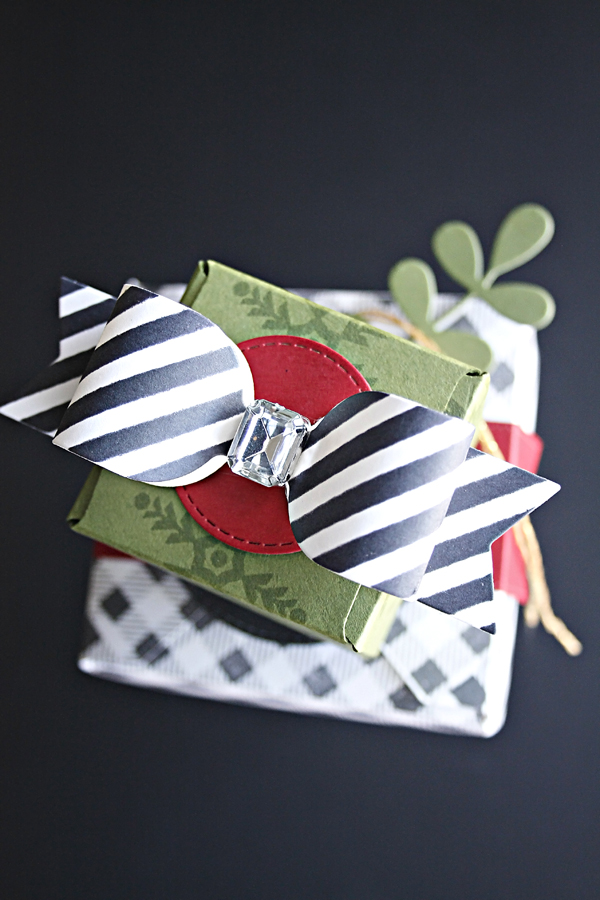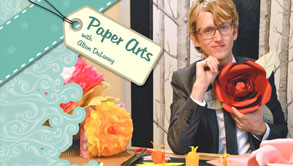 Is your gift-wrapping less POP and more predicable? Elevate your wrapping, home decor, personalized cards and more with instruction from expert Alton DuLaney in his online class Paper Arts. Join now for immediate access — with Craftsy's 100% money back guarantee, there's no risk involved!
Join Now!
How to make Christmas gift boxes
Supplies needed:
Gift box (I made mine with the We R Memories Gift Box punchboard, pictured below)*
Ink pads
Pattern stamps
Gift bow (I made mine with My Favorite Things Beautiful Bows Die-namics, or see our tutorial for making paper bows)
Glue
1 ½ circle punch (optional)
*Note: I prefer to make my own boxes so I can have a flat surface to stamp onto, and I can make boxes in various sizes. Craft's stores like Michaels carry pre-made flat boxes as well, but may not offer many smaller options to chose from. Plus, if you make your own box you have more design options, from using the paper, colors, pattern and size of your choice. You also don't have to worry about buying a box every time you need to give a gift. You might also enjoy our roundup of 10 FREE gift box templates.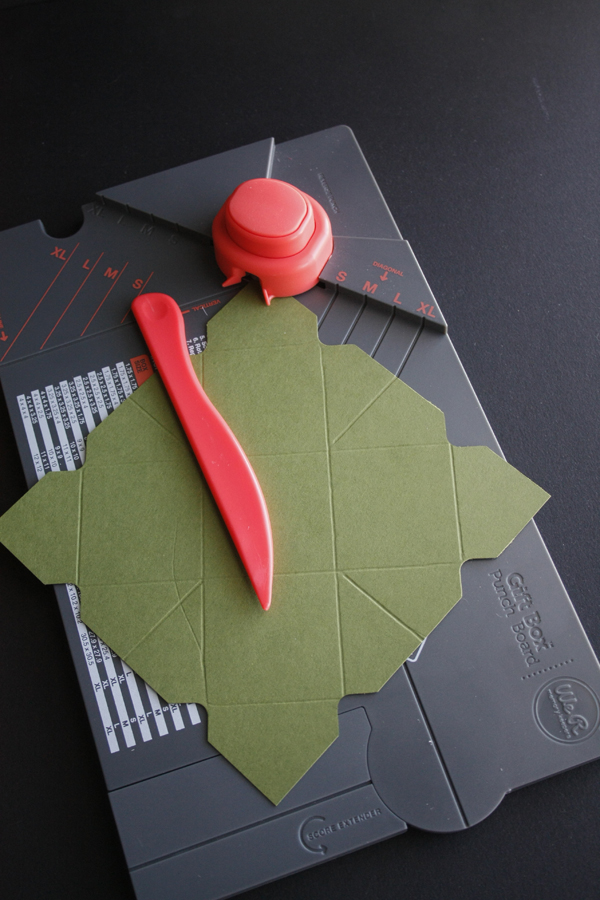 Step 1:
If making your own box, cut it to the size you want from the guide. Crease your box and notch it. (If you're using a pre-made gift box, skip this step.)
Step 2:
Using your pattern stamps to decorate your gift box as you please — you could also wet emboss your box or add glitter.
Step 3:
Assemble your box and glue together. Set aside.
Step 4:
Die-cut the bow. Then, stamp the cut pieces. Once stamped then you can put your bow together.
Step 5:
Punch a 1 ½ circle with a circle punch or circle die. Add it to the top of the box with a few dabs of glue.
Step 7:
Glue the bow onto the circle.
Uses for stamped Christmas gift boxes:
Treat boxes — these are perfect for homemade Christmas cookies and candies, or single cupcakes.
Advent — you can make different Advent boxes in various sizes and stamped patterns. (Something I did last year for my girls; I also saved the boxes to use again this year!)
Small gifts, like jewelry, socks, lip gloss, nail polish and small toys
Candles
Stamped Christmas gift box ideas:
Snowflakes
Words-merry, joy, Christmas
Numbers-24 or 25
Santa image
Christmas tree
Ornaments
Dots
Stripes
Plaid
Creating your own stamped Christmas gift boxes can make your gift-giving stand out and they will always be one-of-a-kind!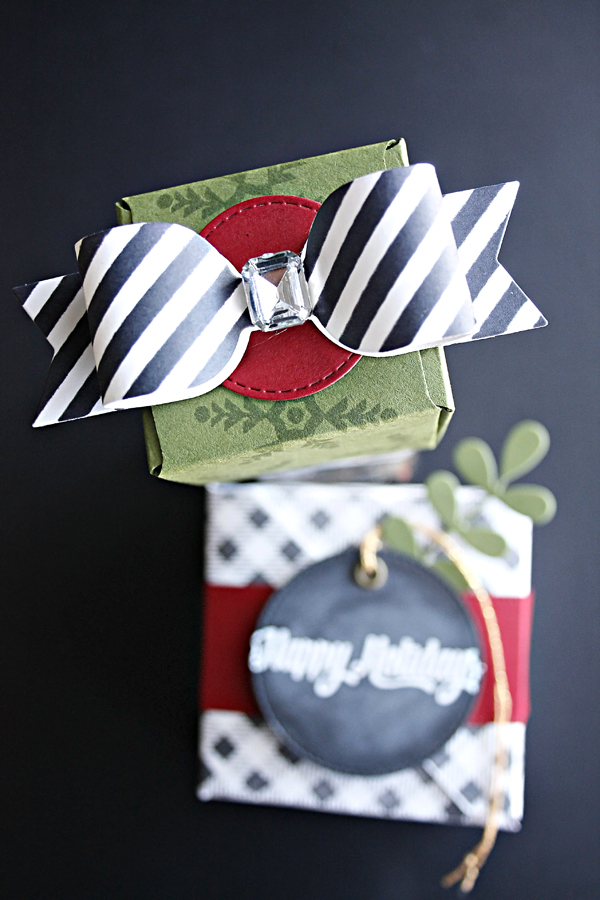 Are you doing any DIY gift packaging this year?