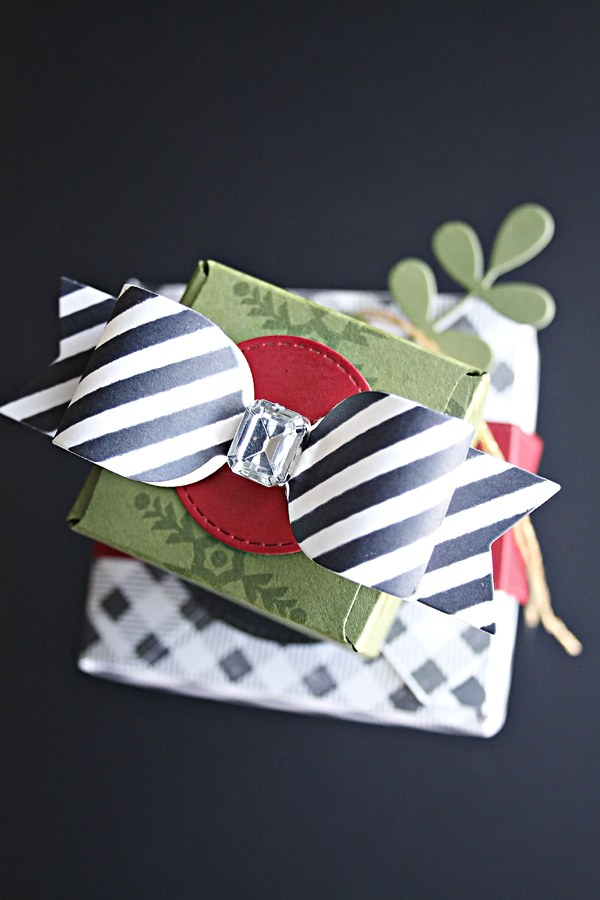 Is your gift-wrapping less POP and more predicable? Amp it up with creative gift wrap, like DIY paper boxes. They're the cutest way to give treats, small gifts like jewelry or handknit socks, candles and more.
Christmas Gift Boxes
Level: Easy
What You Need
Gift box (we made ours with the We R Memories Gift Box punchboard)
Ink pads
Pattern stamps
Gift bow
Glue
1½" circle punch (optional)
Good to Know: We prefer to make our own boxes so we can have a flat surface to stamp onto, and we can make boxes in various sizes. Craft stores carry pre-made flat boxes as well, but may not offer many smaller options to chose from. Plus, if you make your own box you have more design options, from using the paper, colors, pattern and size of your choice. You also don't have to worry about buying a box every time you need to give a gift.
Instructions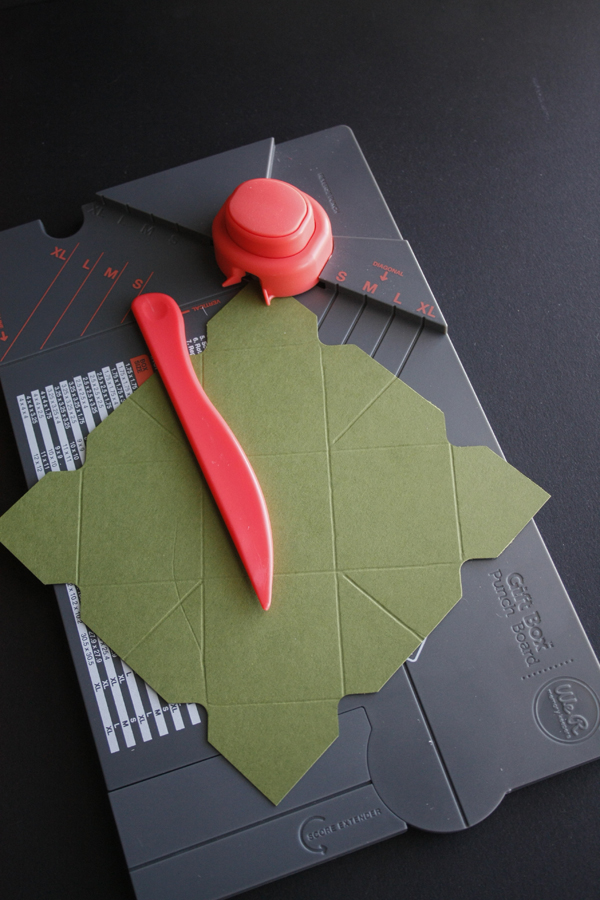 1. If making your own box, cut it to the size you want from the guide. Crease your box and notch it. (If you're using a pre-made gift box, skip this step.)
2. Using your pattern stamps to decorate your gift box as you please — you could also wet emboss your box or add glitter.
3. Assemble your box and glue together. Set aside.
4. Die-cut the bow and stamp the cut pieces. Once stamped, put your bow together.
5. Punch a 1½" circle with a circle punch or circle die. Add it to the top of the box with a few dabs of glue. Glue the bow onto the circle, and you're done!