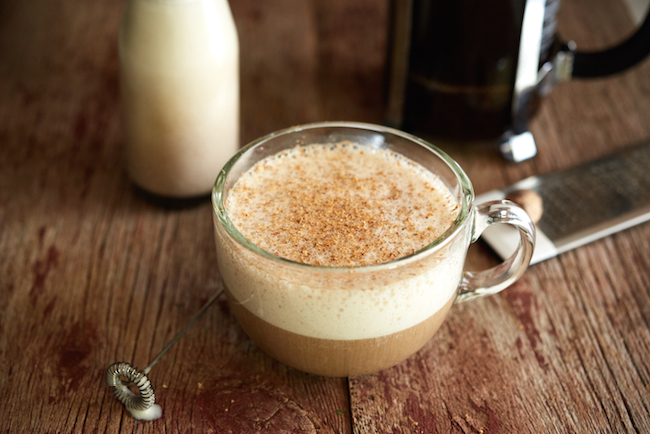 Skip the long line at the coffee shop and DIY an eggnog latte in your pajamas! This recipe doesn't require any fancy ingredients, and you can use store-bought eggnog or make your own.
Eggnog Latte
Yield: 1 serving
Ingredients
6 ounces eggnog
4 ounces strong coffee
Pinch freshly ground nutmeg
Instructions
1. Steam eggnog with an espresso machine, or heat in a microwave-safe mug and vigorously froth with a whisk until eggnog is very foamy, 1-2 minutes.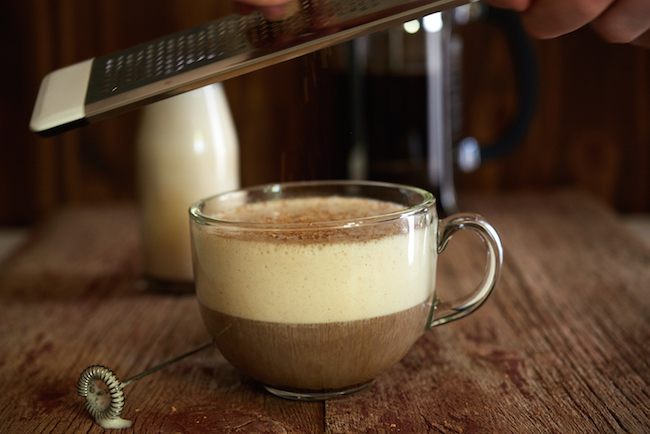 2. Pour steamed eggnog over hot, strong coffee in a large mug. Top with a pinch of nutmeg.