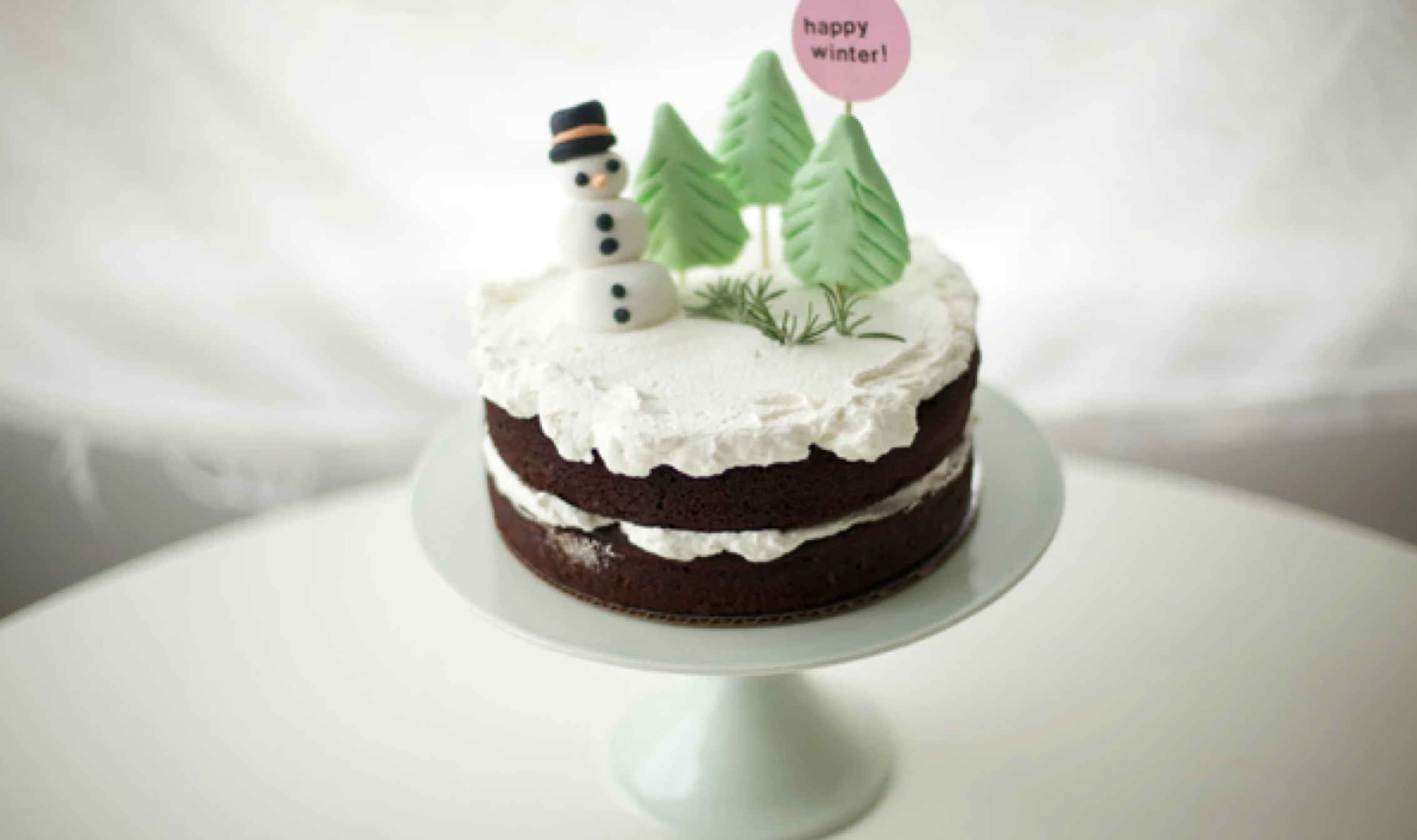 Oh the weather outside is frightful… so stay inside and bake! This winter cake is perfect for holidays, birthdays, or as a special snow day treat. Plus, it's easy to customize to whatever you're celebrating.
Winter Cake
Level: Easy
What You Need
One two-layer chocolate cake, baked and cooled
2 cups of whipped cream
Small metal offset spatula
One 6″ ball of fondant (buy it or make your own)
Gel colors in black, green and orange
Paring knife
Wooden BBQ skewers
Scissors
Rosemary sprigs, optional
Instructions
1. Stack and Frost
Top your bottom layer with whipped cream and then stack the other layer on top. Place a large amount of whipped cream on the top layer. Using your offset spatula, spread it across the top in a thick, billowy layer to best resemble snow. Set cake aside in the fridge while you create the rest of your decorations.
2. Color Your Fondant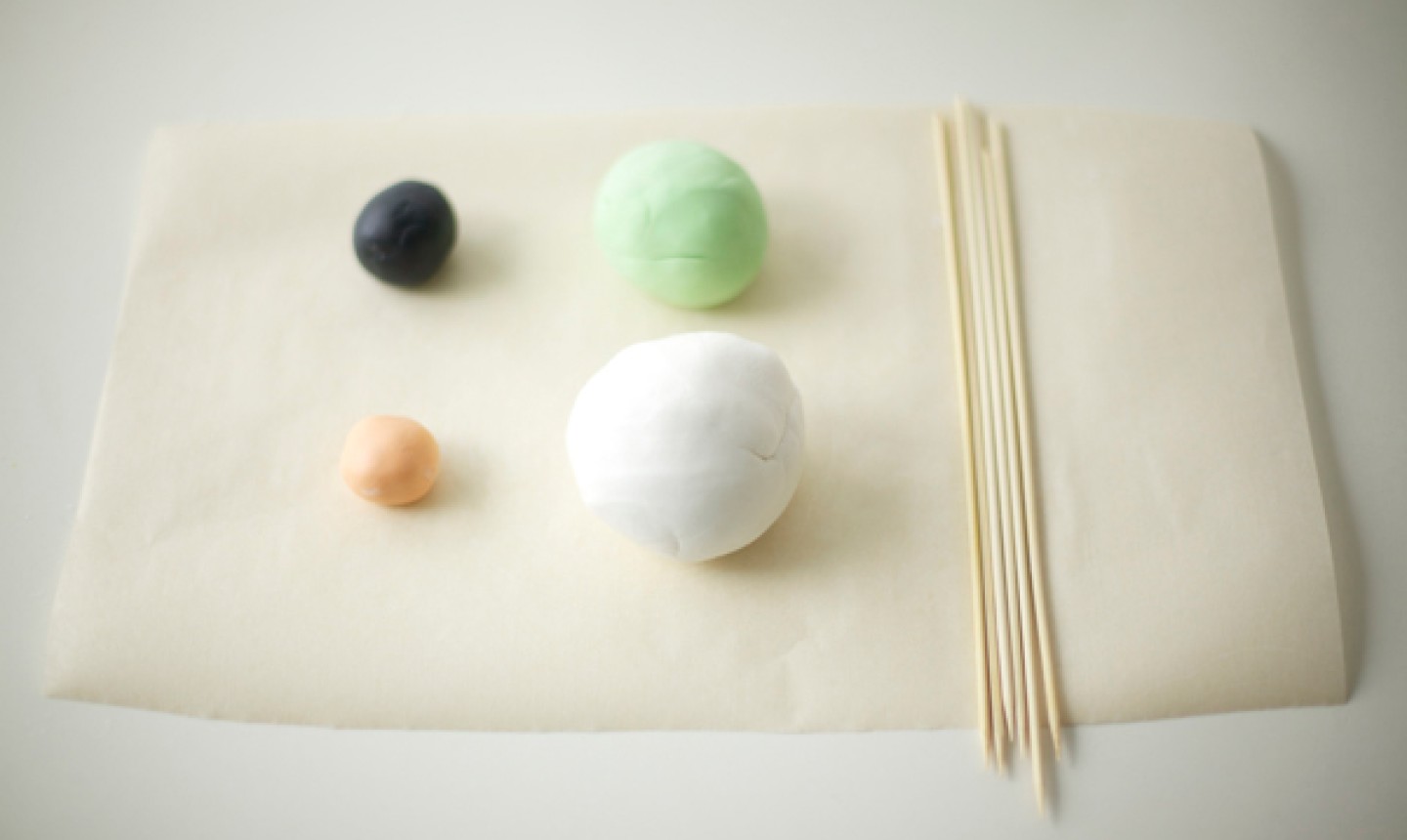 Add food coloring to your fondant. You'll need black fondant for the snowman's hat, eyes and buttons, a small amount of orange for the carrot nose, and green for the trees.
3. Build the Snowman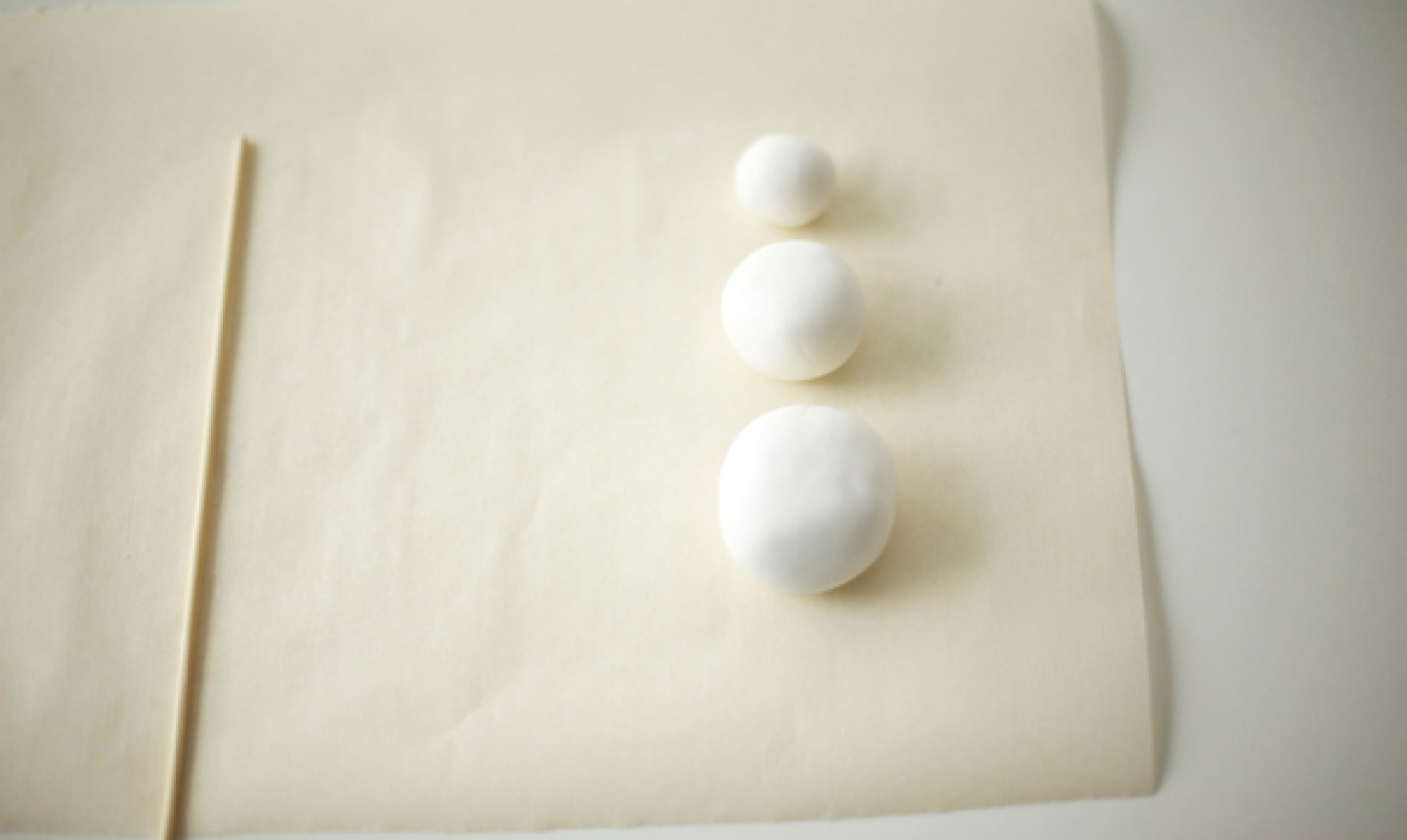 Using your white fondant, make three balls of varying sizes to create the snowman. (Our bottom ball was 2-inches round and they got slightly smaller from there.)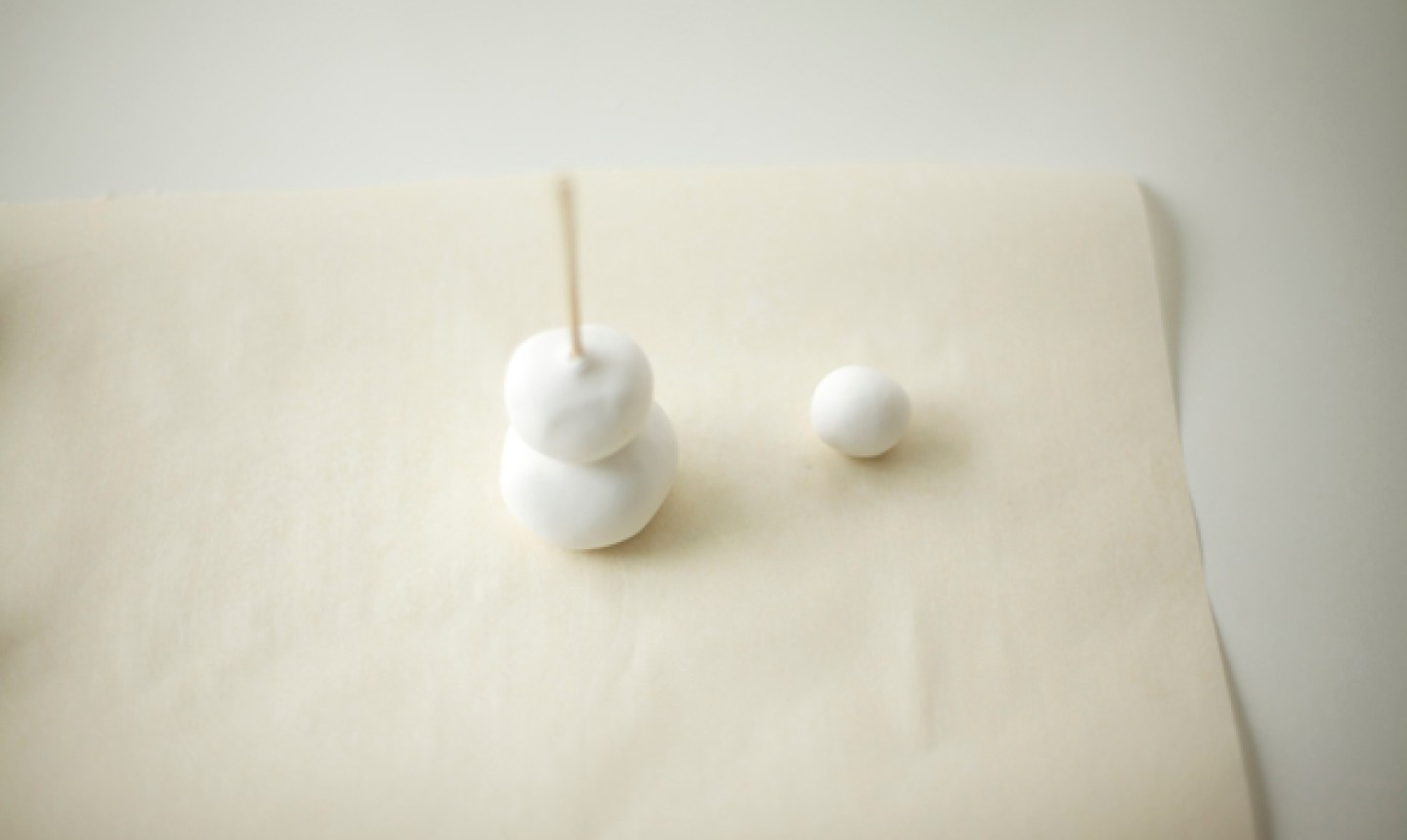 Cut one of your wooden BBQ sticks in half. Stack your white fondant balls onto the wooden stick, as shown above.
4. Add the Details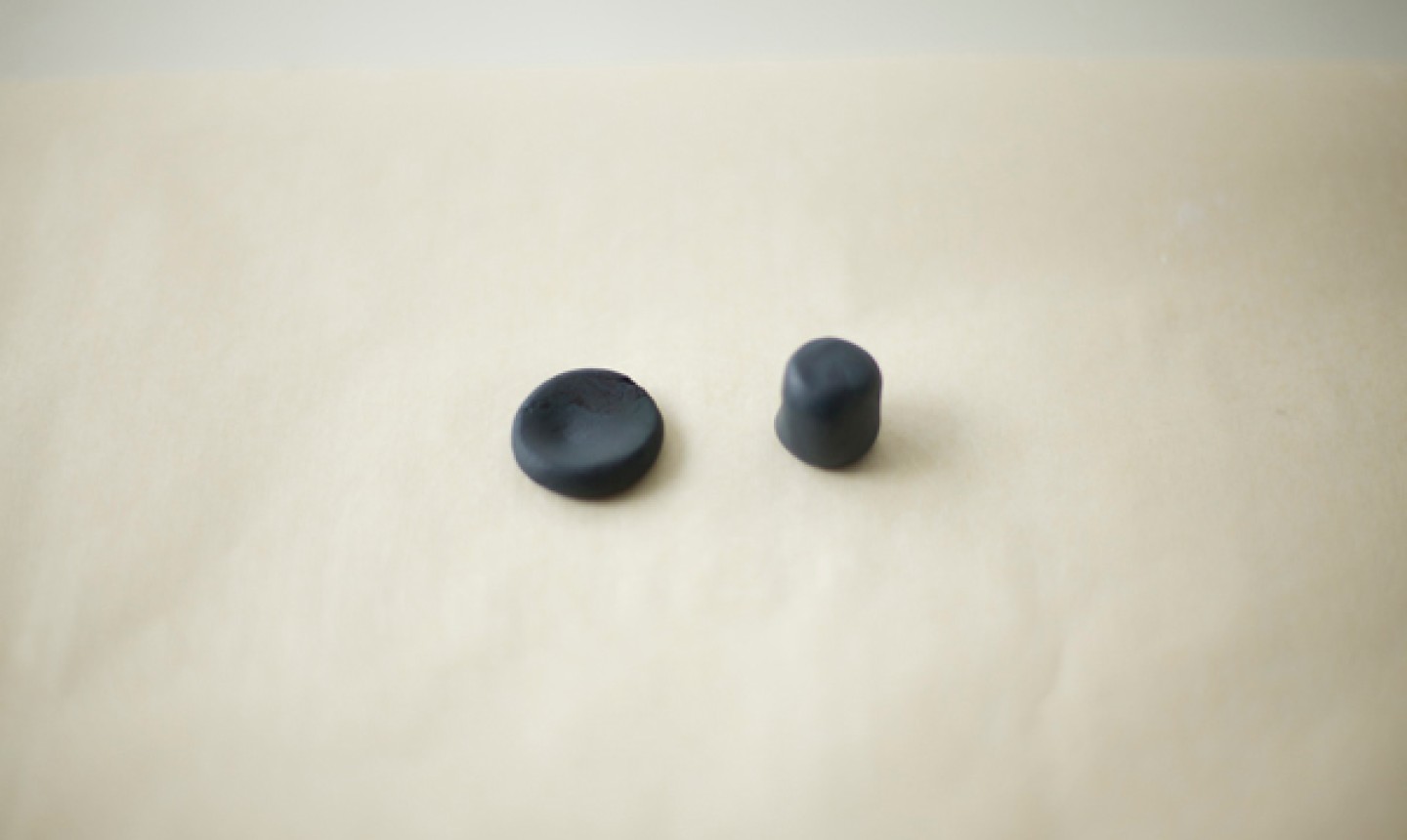 To make the snowman's hat, make a small ball of fondant by rolling it between your hands. Flatten it with your finger to make a flat circle — this will be the hat's brim. Create another ball of black fondant, and shape it into the top part of the hat, as shown above. Roll a tiny bit of orange fondant between your hands to make a long, skinny piece, and place that where the brim meets the top to create a hat ribbon.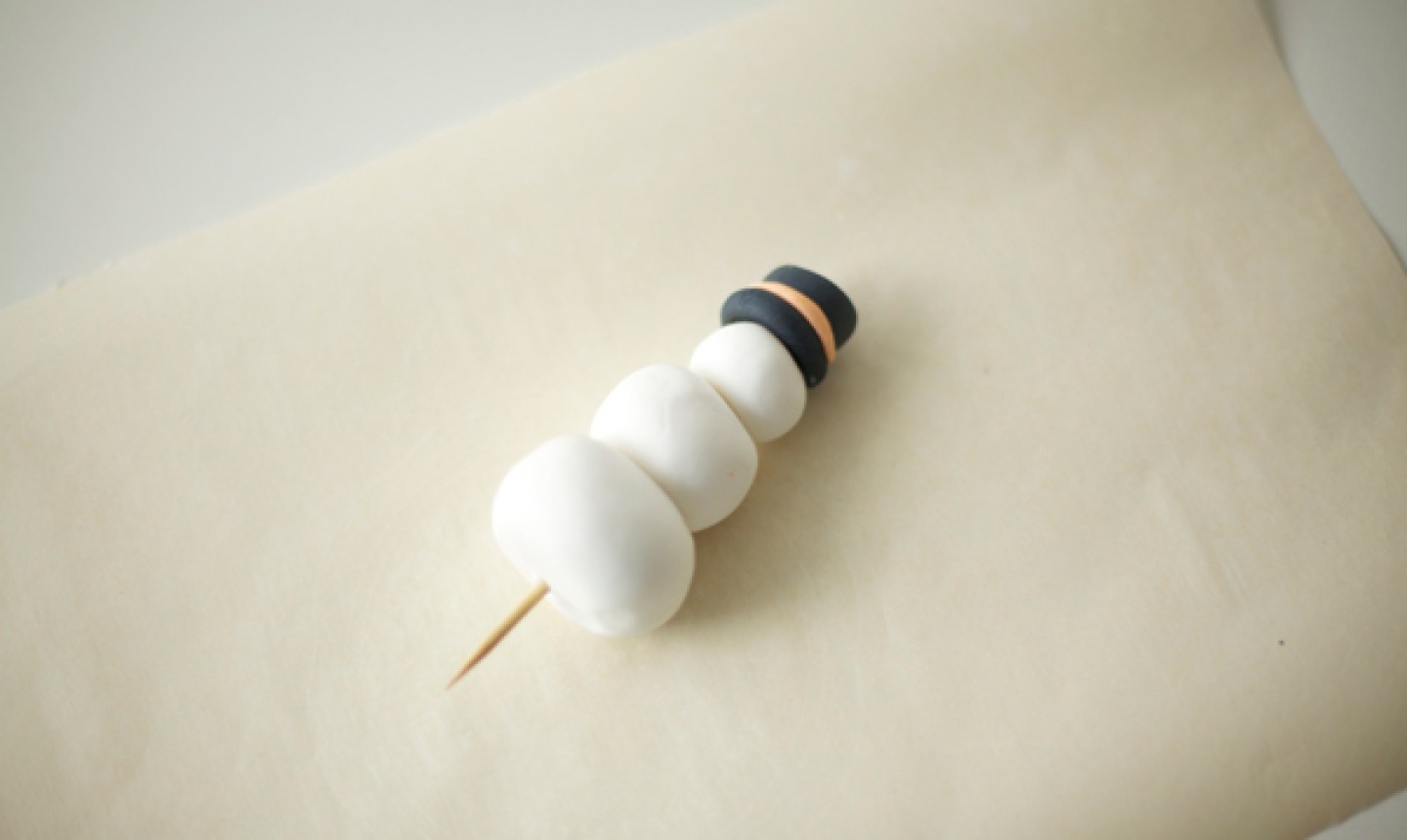 Place the hat on the wooden stick as well, pushing the snowman all the way up so the wooden stick pokes out of the bottom. Keep the snowman lying on his side for now.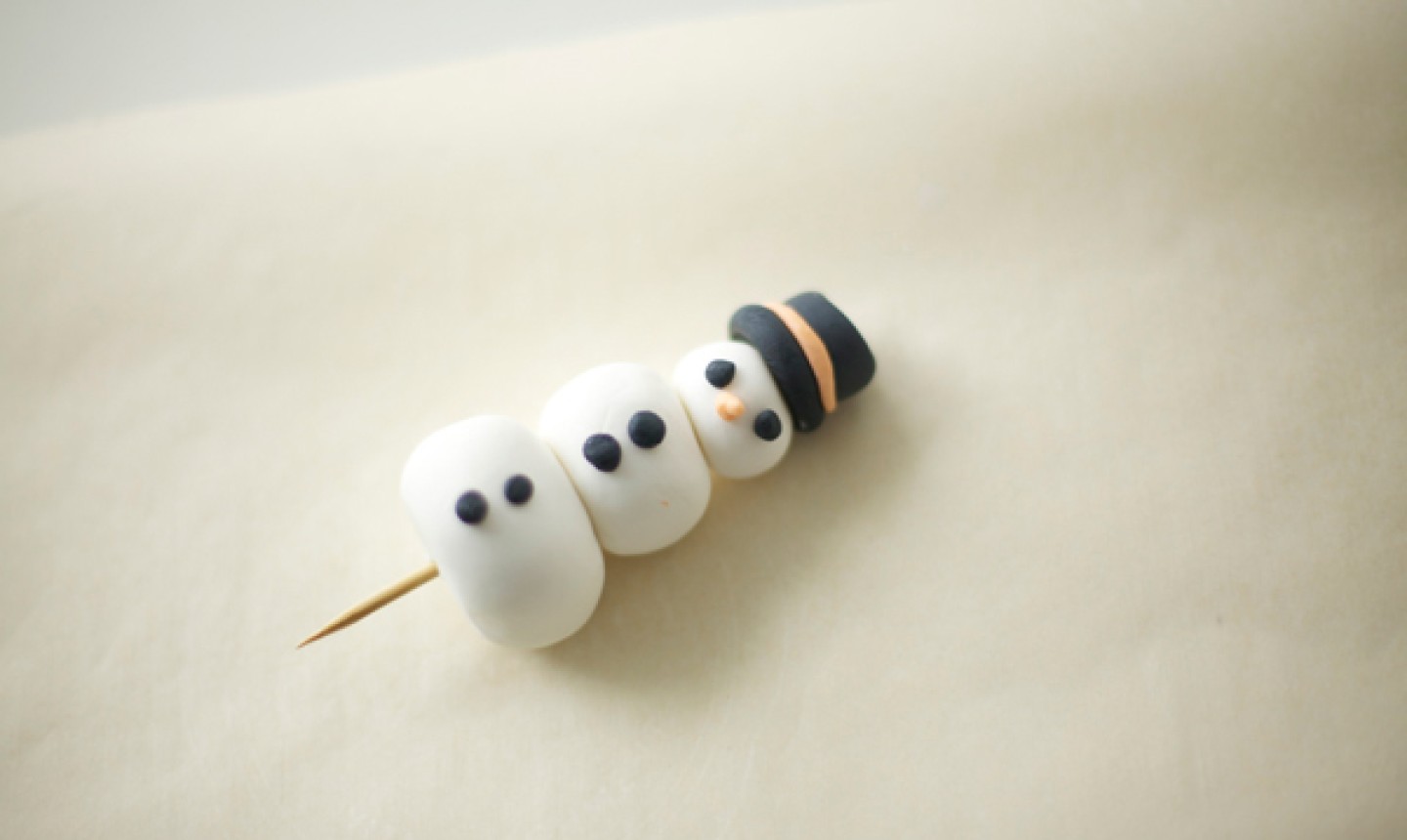 Add tiny balls of black fondant for the buttons and eyes, as well as a carrot-shaped orange fondant nose.
5. Make the Fondant Trees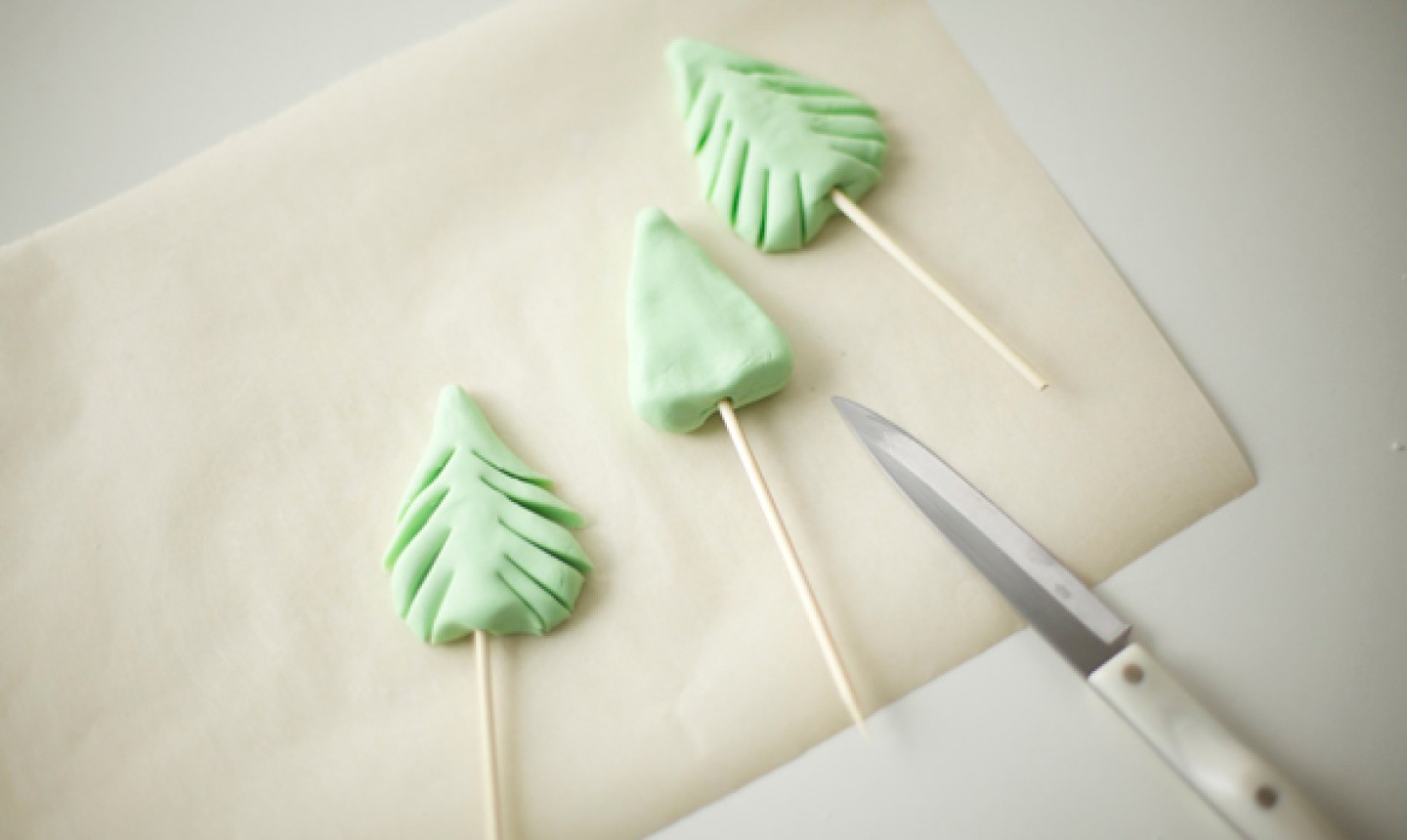 Create triangular shapes for the trees and add skewers. Use a knife to create branches.
6. Set the Scene On Your Cake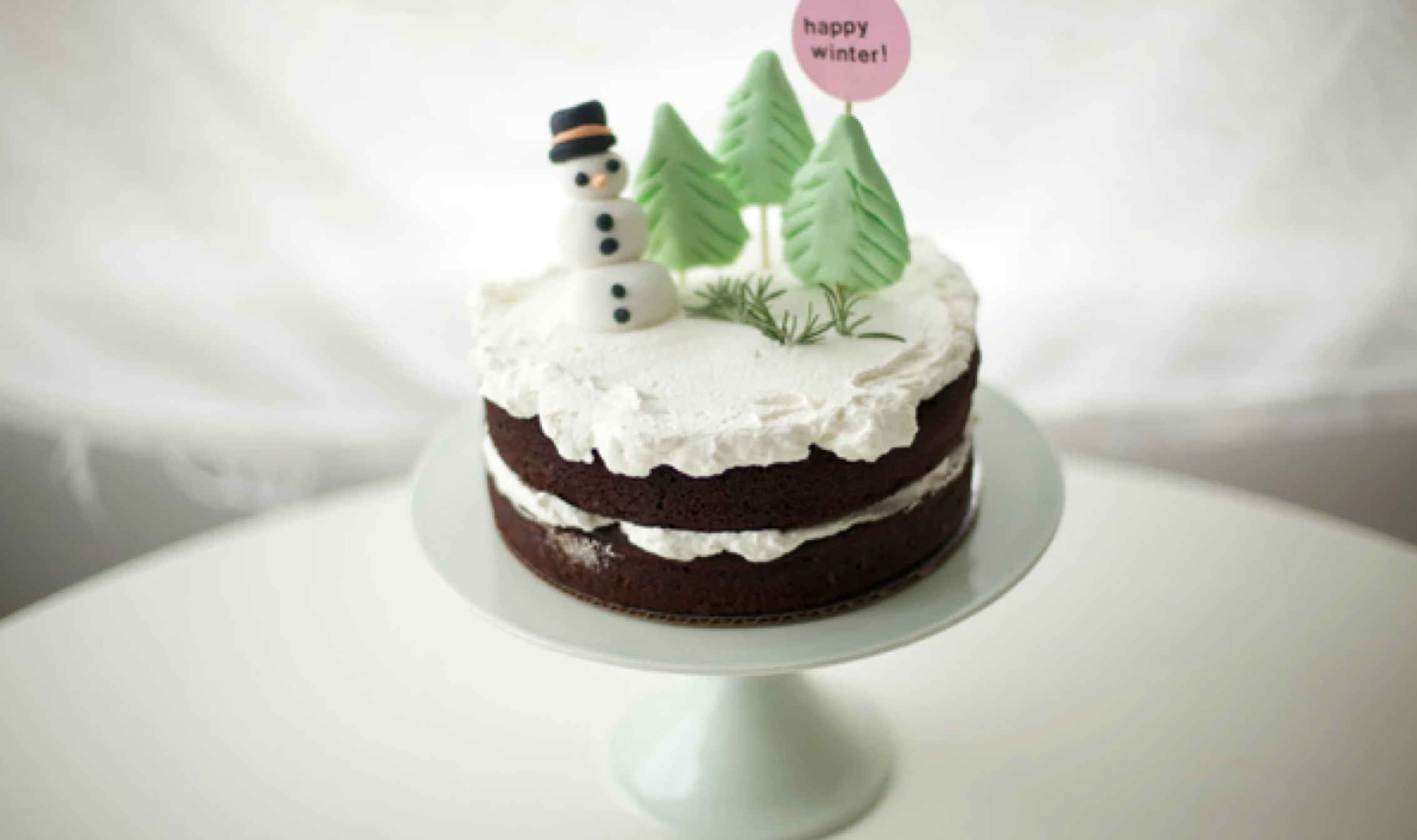 Place your cake toppers into your "field" of snowy whipped cream. Add a few sprigs of fresh rosemary and a little sign that says "Happy Winter" if you like!