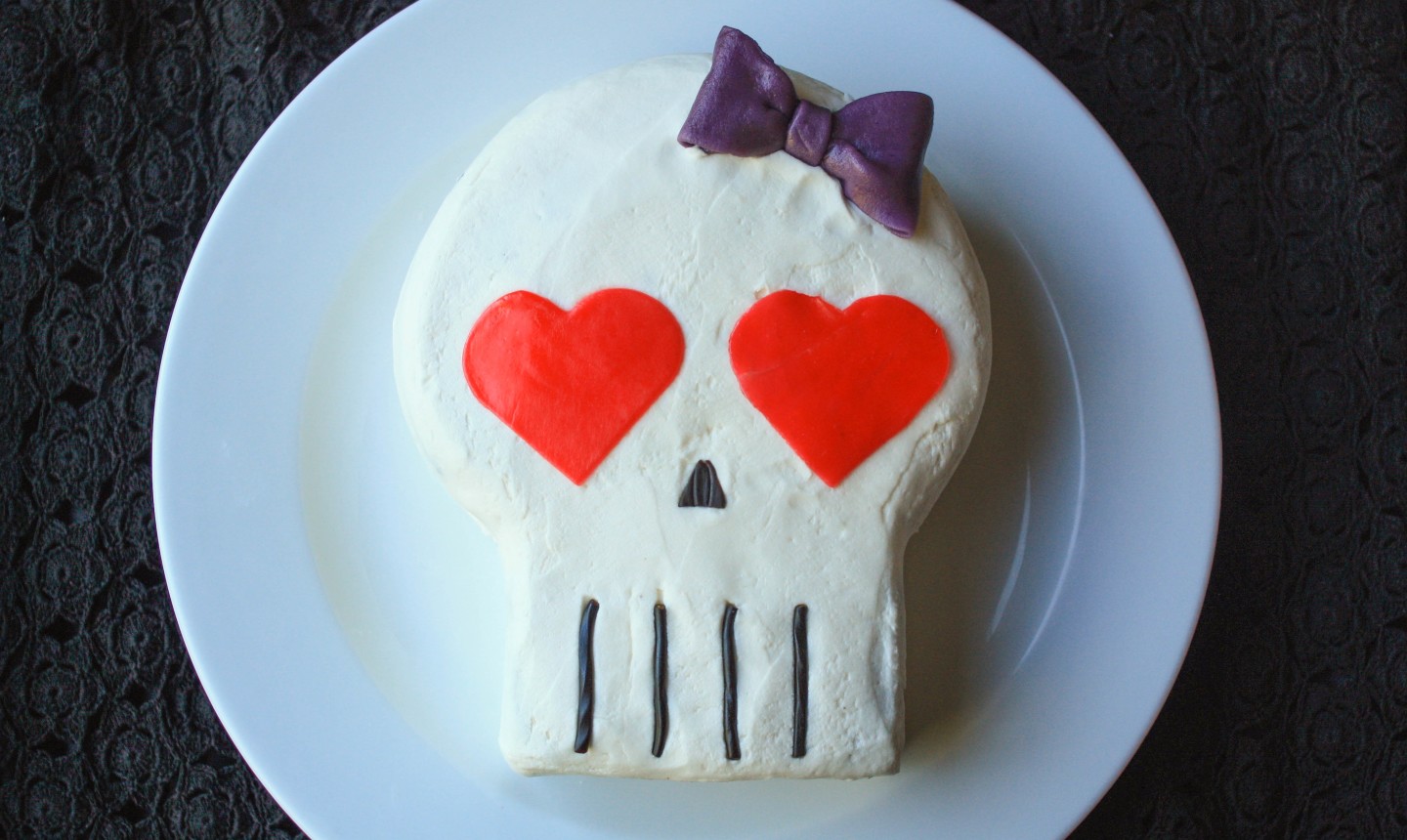 This skull cake will make you scream because it's aaahhh-dorable. It's a pretty pop-punk take on Halloween, and so easy you can make it in an afternoon. The best part? You can create the whole thing without any molds!
Skull Cake
Level: Easy
What You Need
6″ round baked cake (use your favorite recipe)
4″ square baked cake (from the same recipe)
Buttercream (either Swiss Meringue or American buttercream work great) or store-bought frosting
Icing spatula
Knife
Black rope licorice
Chewy fruit candy, like Airheads (preferably in 2 colors)
Heart cutter
Spoon
Parchment paper
Rolling pin
Instructions
1. Bake the Cakes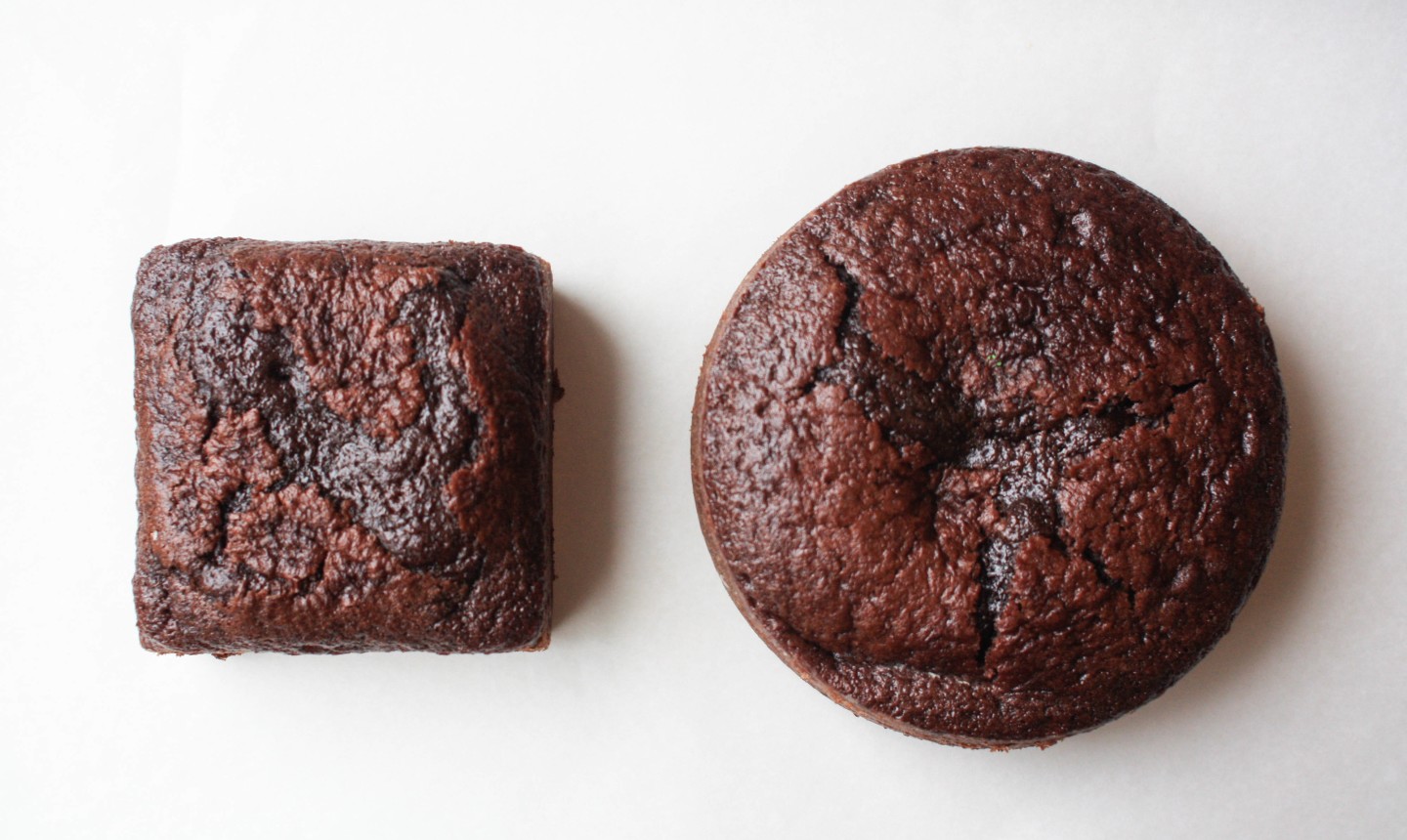 Bake two cakes, one round and one square, according to your recipe instructions. You can use any recipe you want — chocolate, vanilla, even a coffee sponge cake — and make them any size you want, so long as the square cake is a size smaller than the round one. Example: we made a 6″ round cake and 4″ square one.
2. Shape the Skull
Trim off the bottom of your round cake a little more than ¾ of the way down. Cut the small square cake in half.
Place one of the square halves below the trimmed round cake. Can you see the skull forming?
Good to Know: You won't use the other half of the square or the bottom piece of the circle cake for this project. But don't toss them! They're perfect for mashing into cake pop dough and making more spooky Halloween treats.
3. Frost the Cake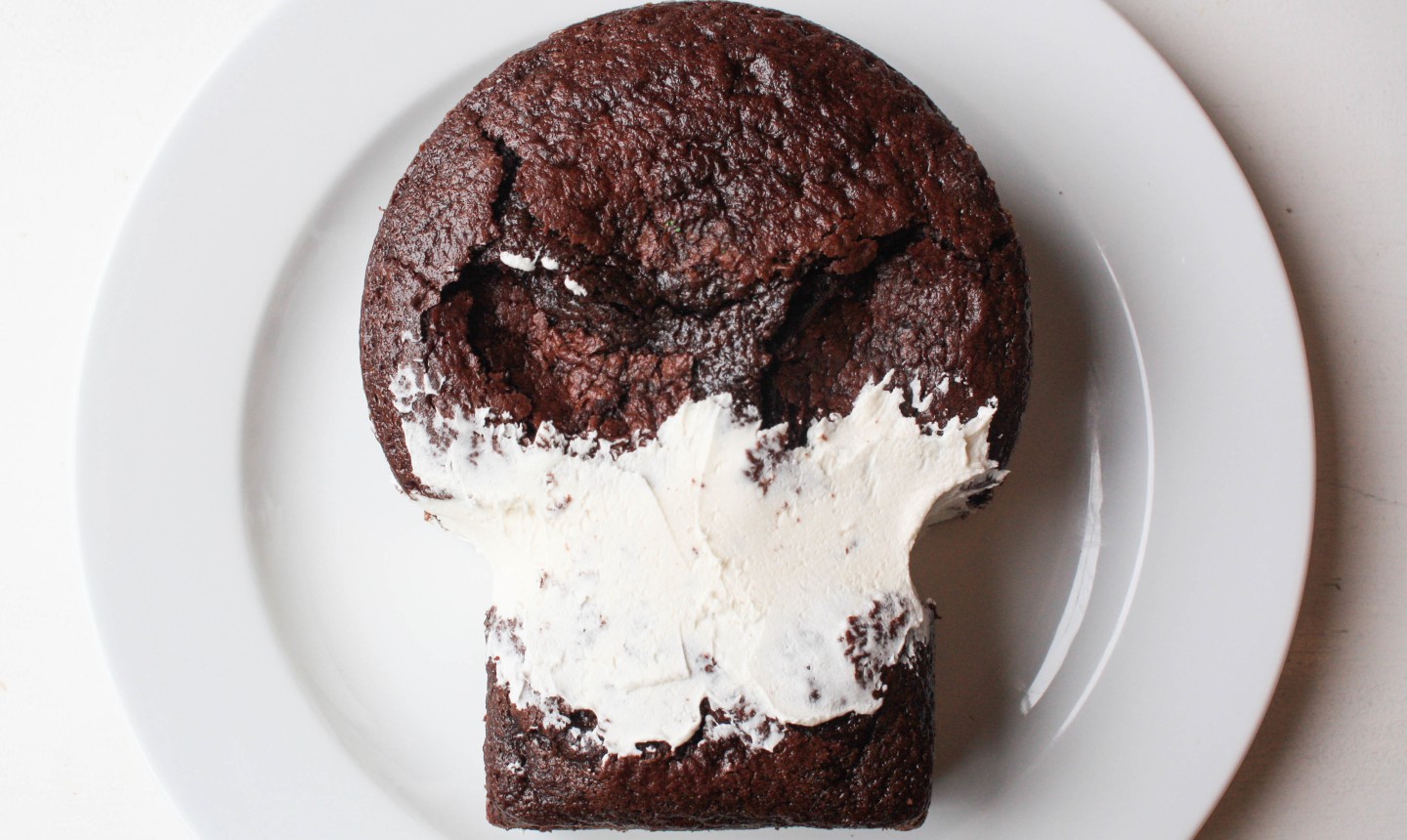 Grab your buttercream (or a can of frosting) and fill the space between the square and circle pieces.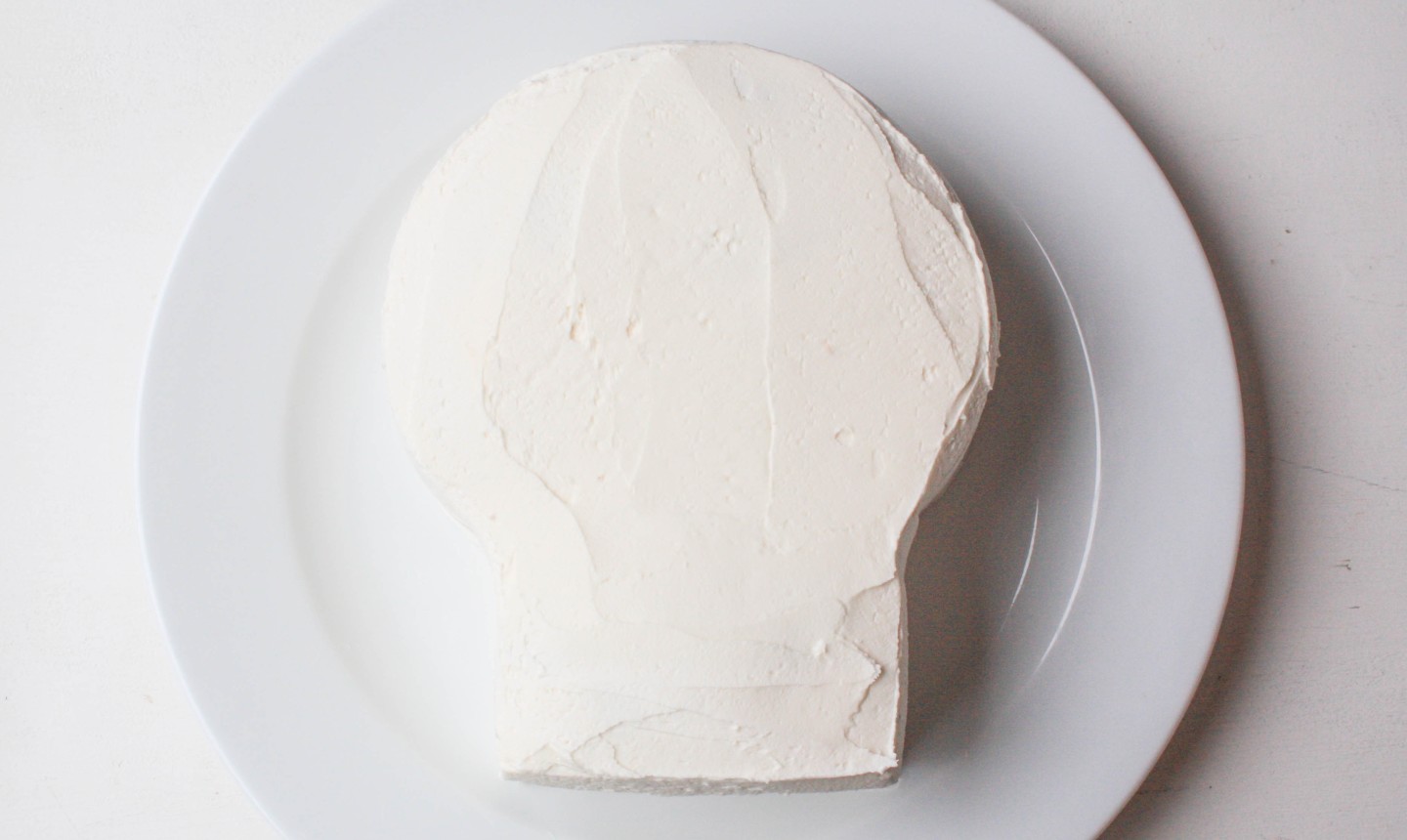 Spread the buttercream around the cake until it's well covered and smooth.
4. Make the Mouth and Nose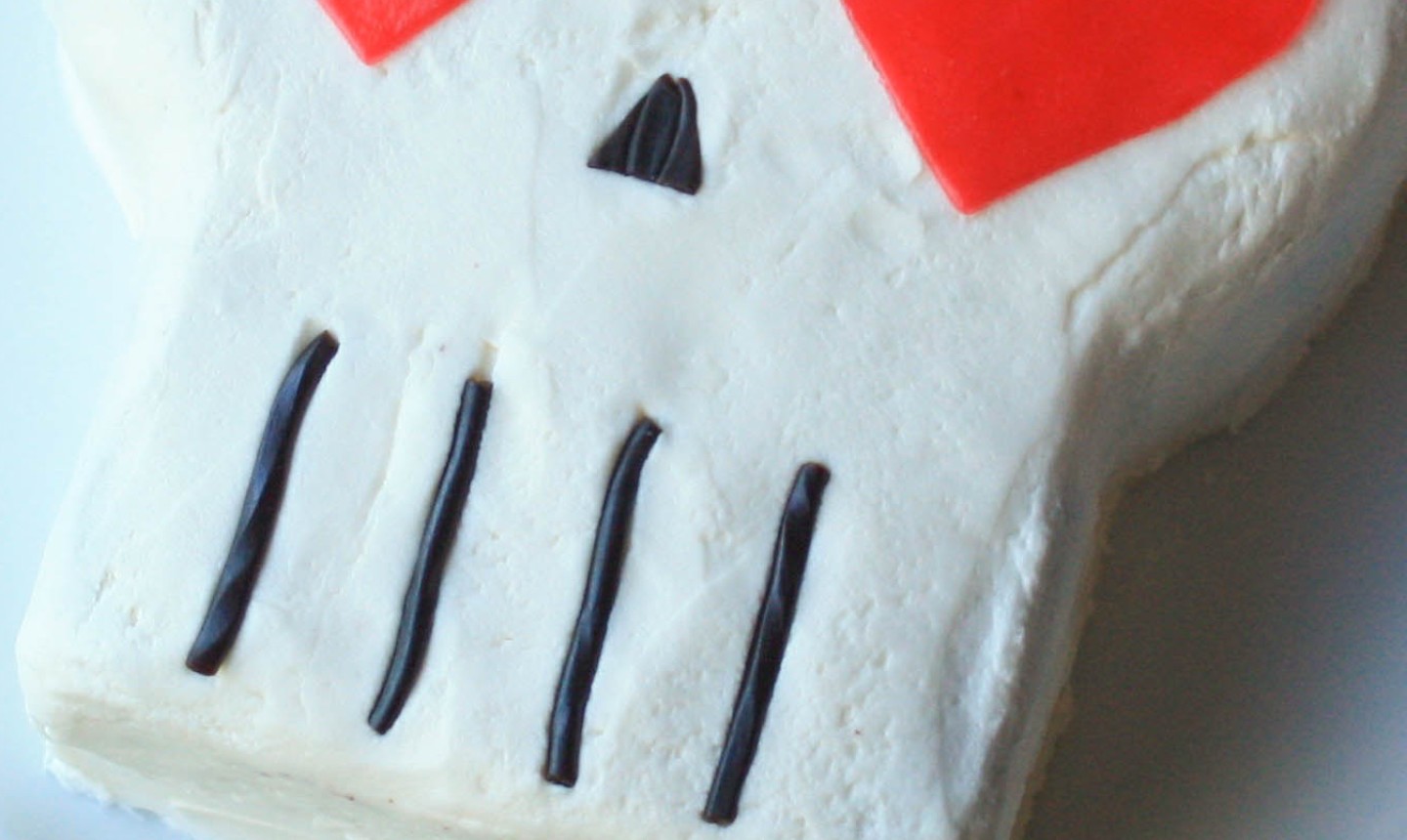 Cut pieces of black rope licorice and add as teeth to your skull.
Pinch three small pieces of black licorice together to make a triangle for the skull's nose. Add to the cake.
5. Add the Eyes
Place a piece of chewy fruit candy onto a piece of parchment paper and microwave it for 5-8 seconds. This softens the candy and makes it easier to shape.
Use your rolling pin to spread and flatten the candy, then cut out two hearts. Place them on the cake to give your skull heart-eyes.
6. Tie a Bow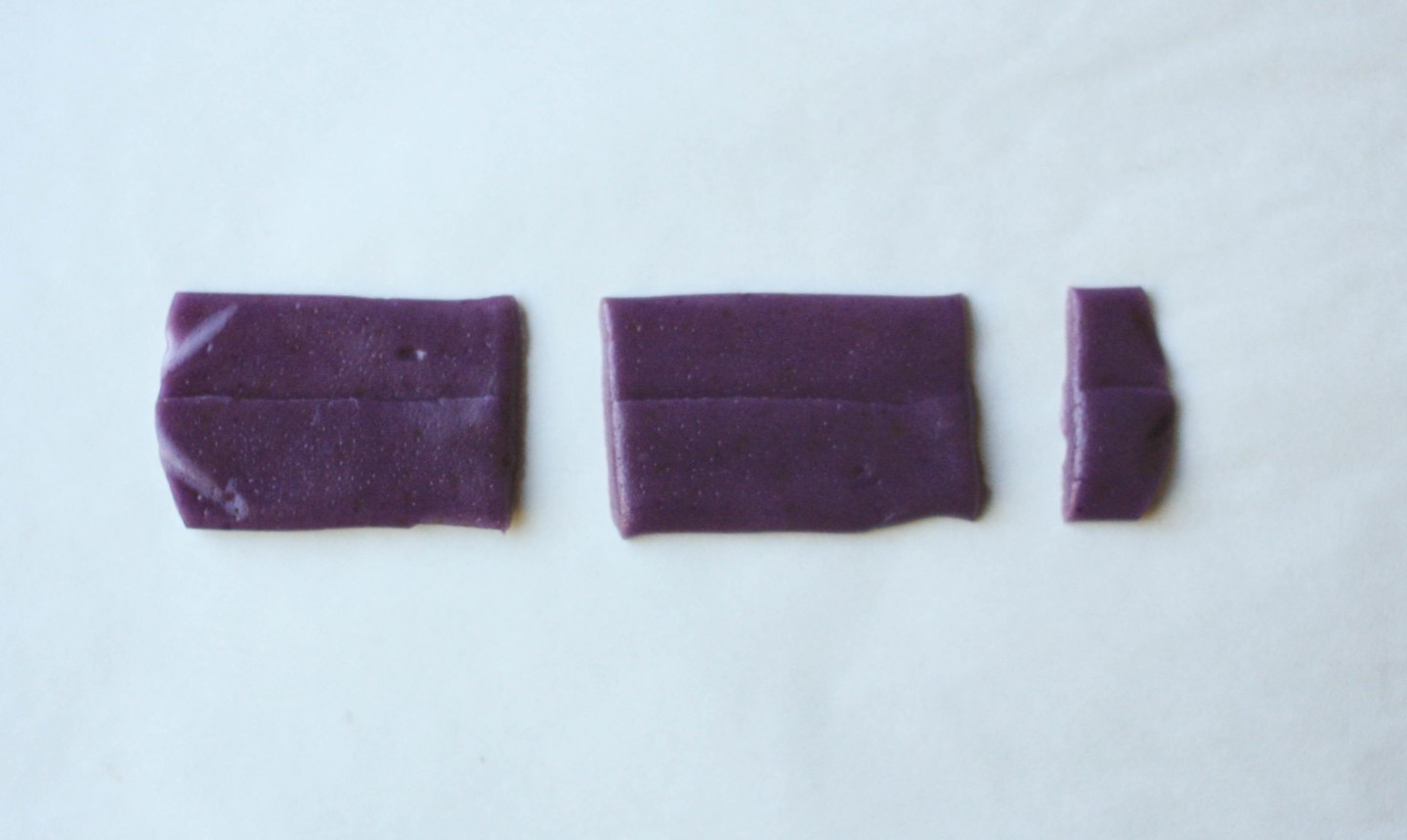 Soften another piece of chewy candy, preferably in a different color than the one you used for the eyes. Trim a ¼" wide strip off the end, then cut the remaining candy in half.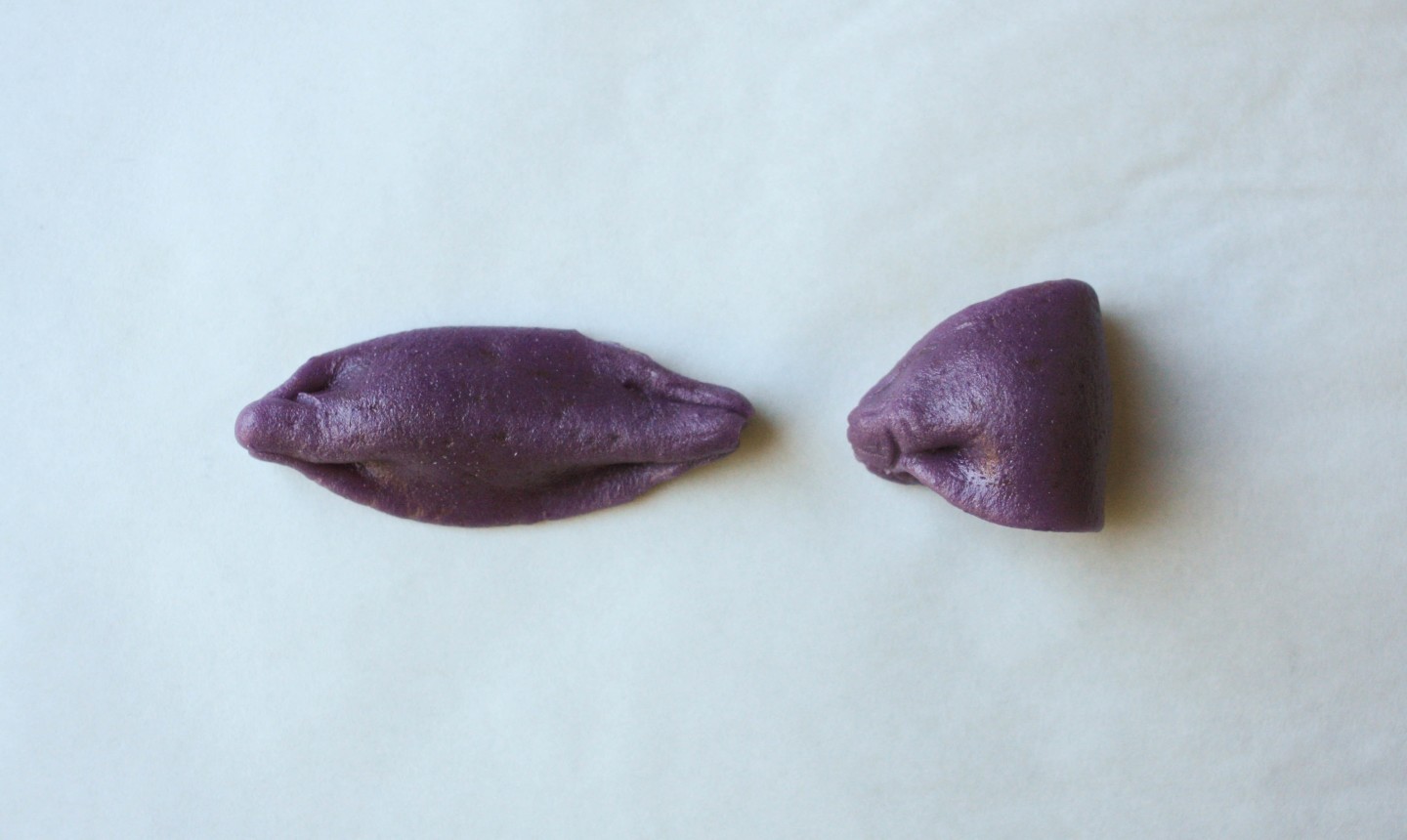 Pinch the ends of one of the larger sections and fold it in half, bringing those pinched ends together. Repeat with the second large cut of candy.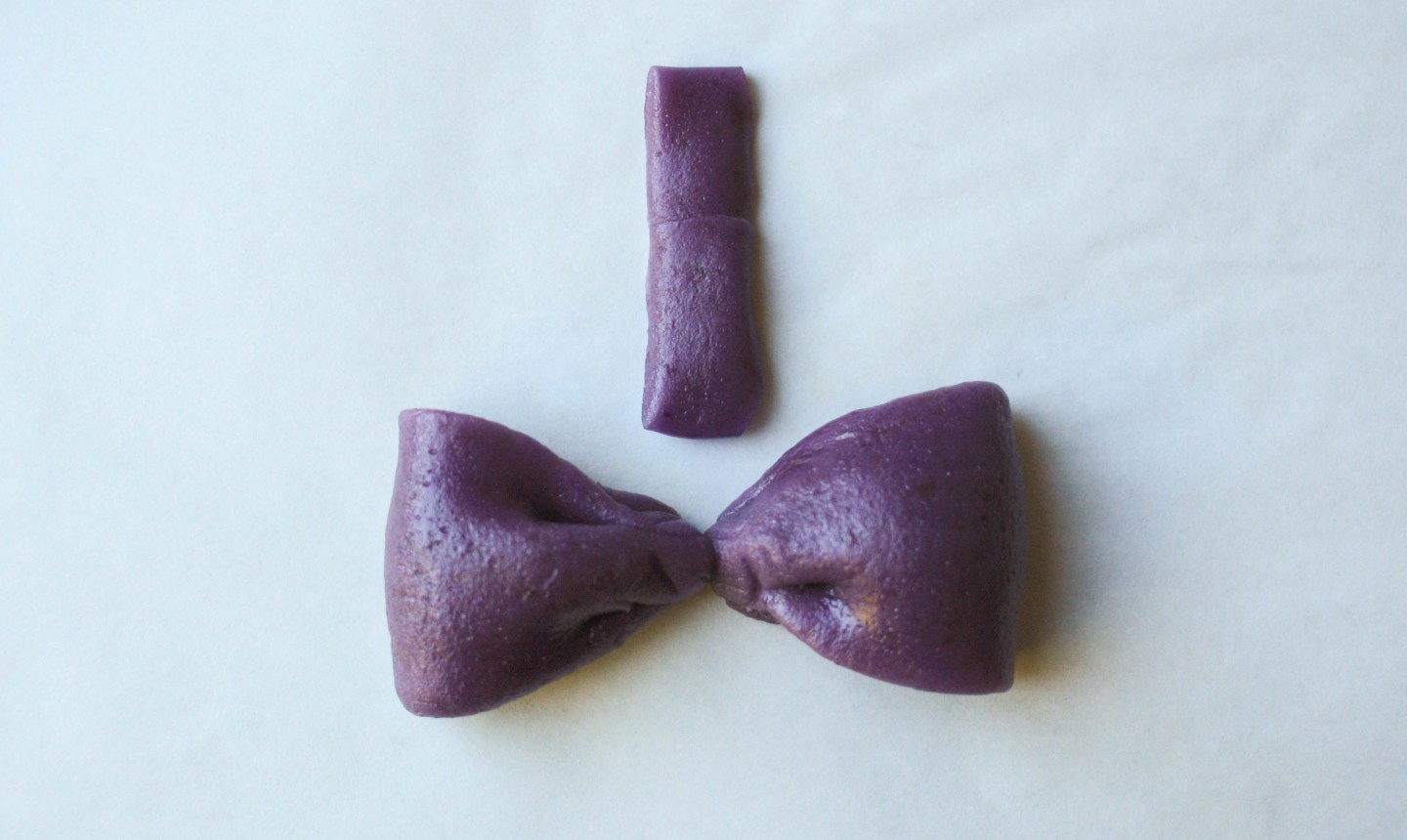 Bring the pinched ends of each piece together.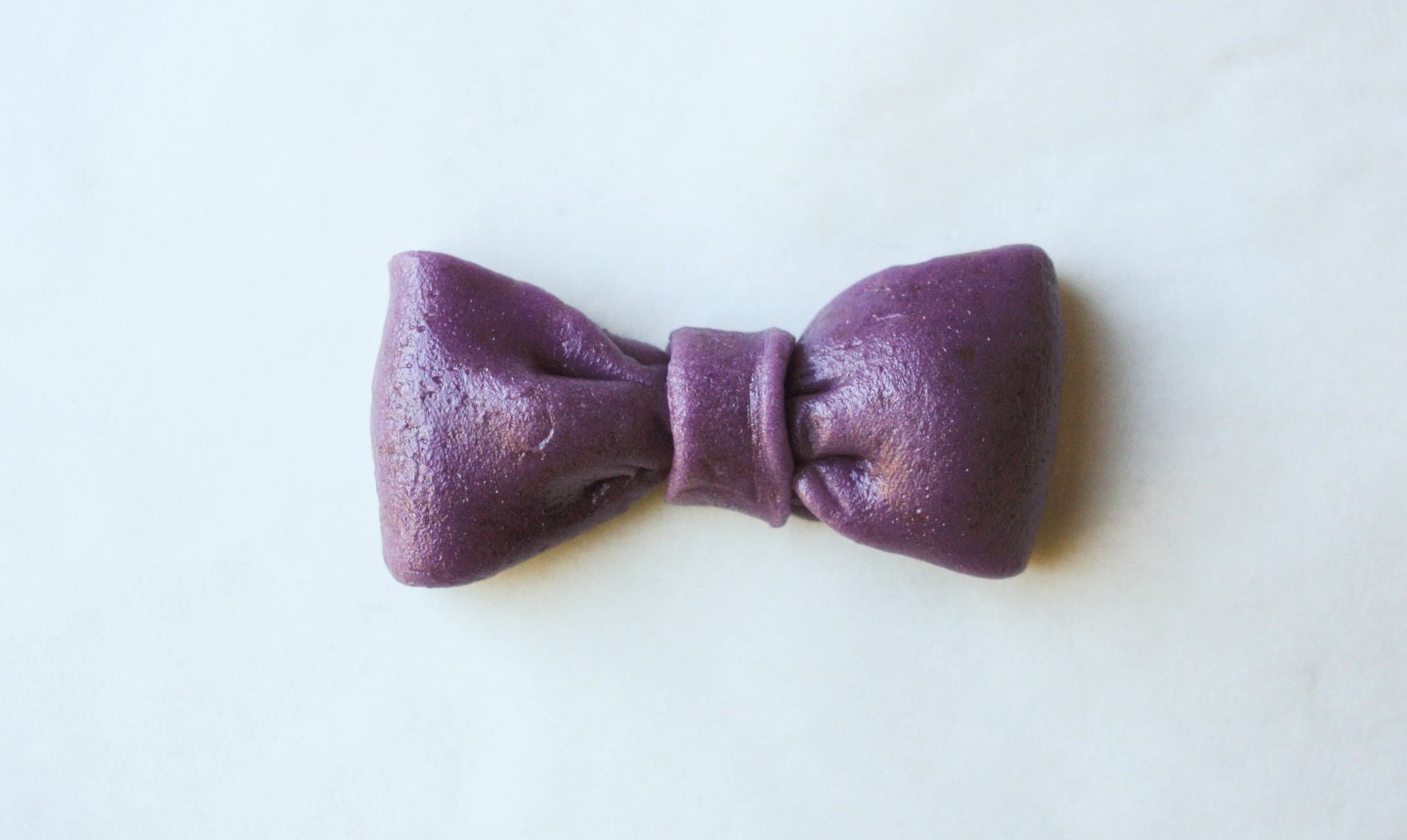 Wrap the center of the bow with your remaining ¼" strip.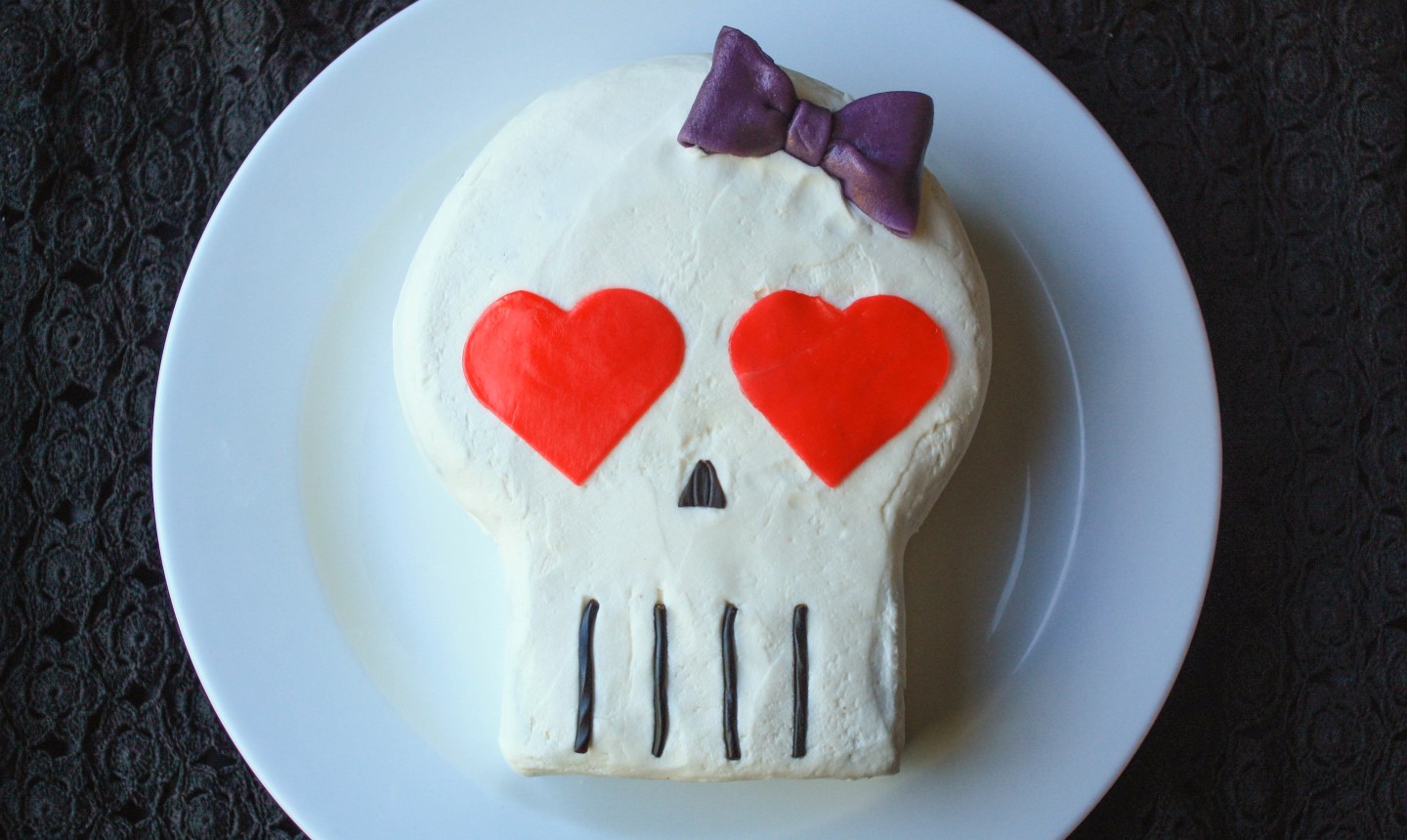 Place the bow on the skull's head, and you're done! Isn't she cute?