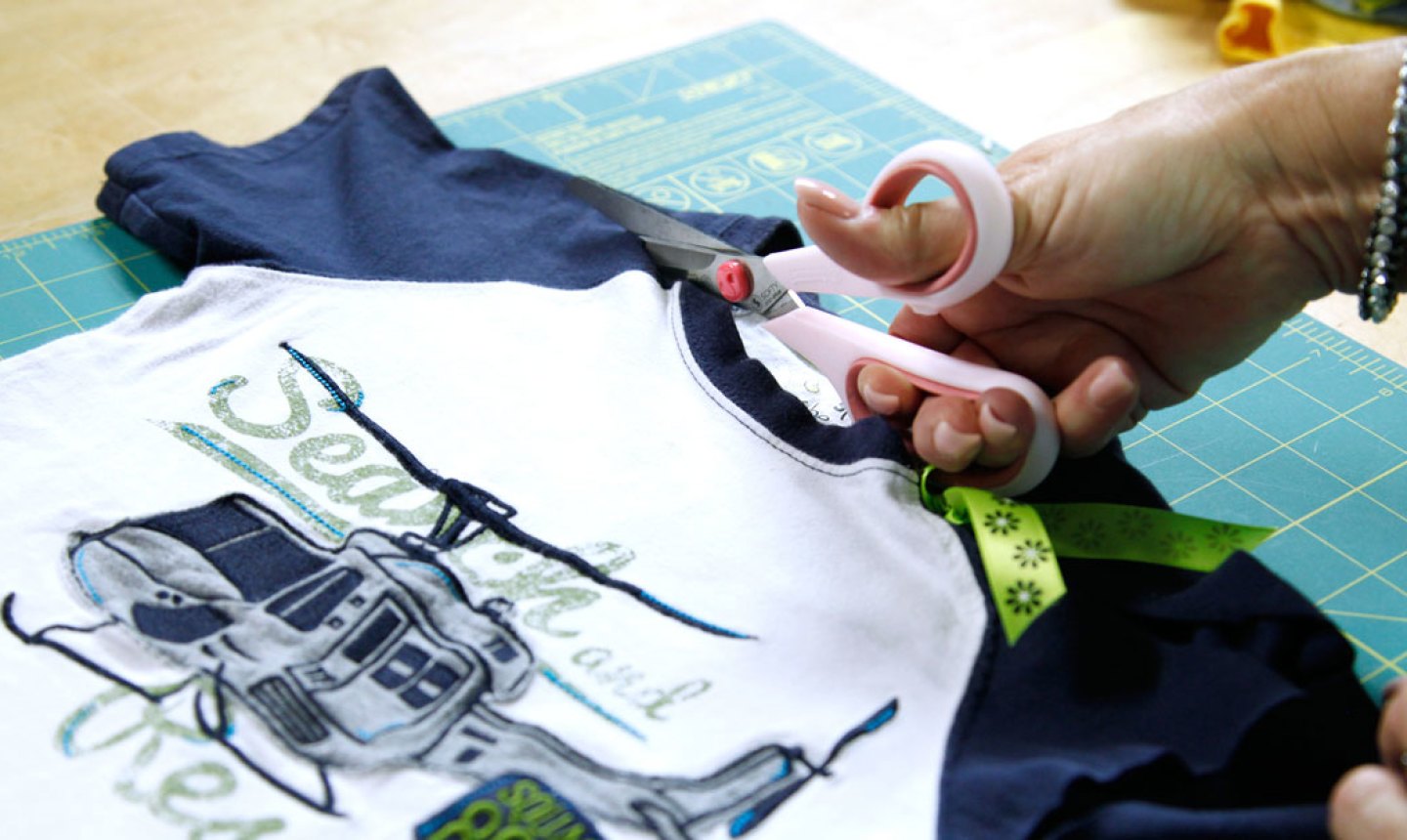 This year, make one of your quilting projects a little greener — and not the color green. Instead of buying more fabric, look for materials you already have around your home. It brings new life to pre-loved clothing, is easy on your wallet and maximizes your resources. What's not to love?
1. Make a T-Shirt Quilt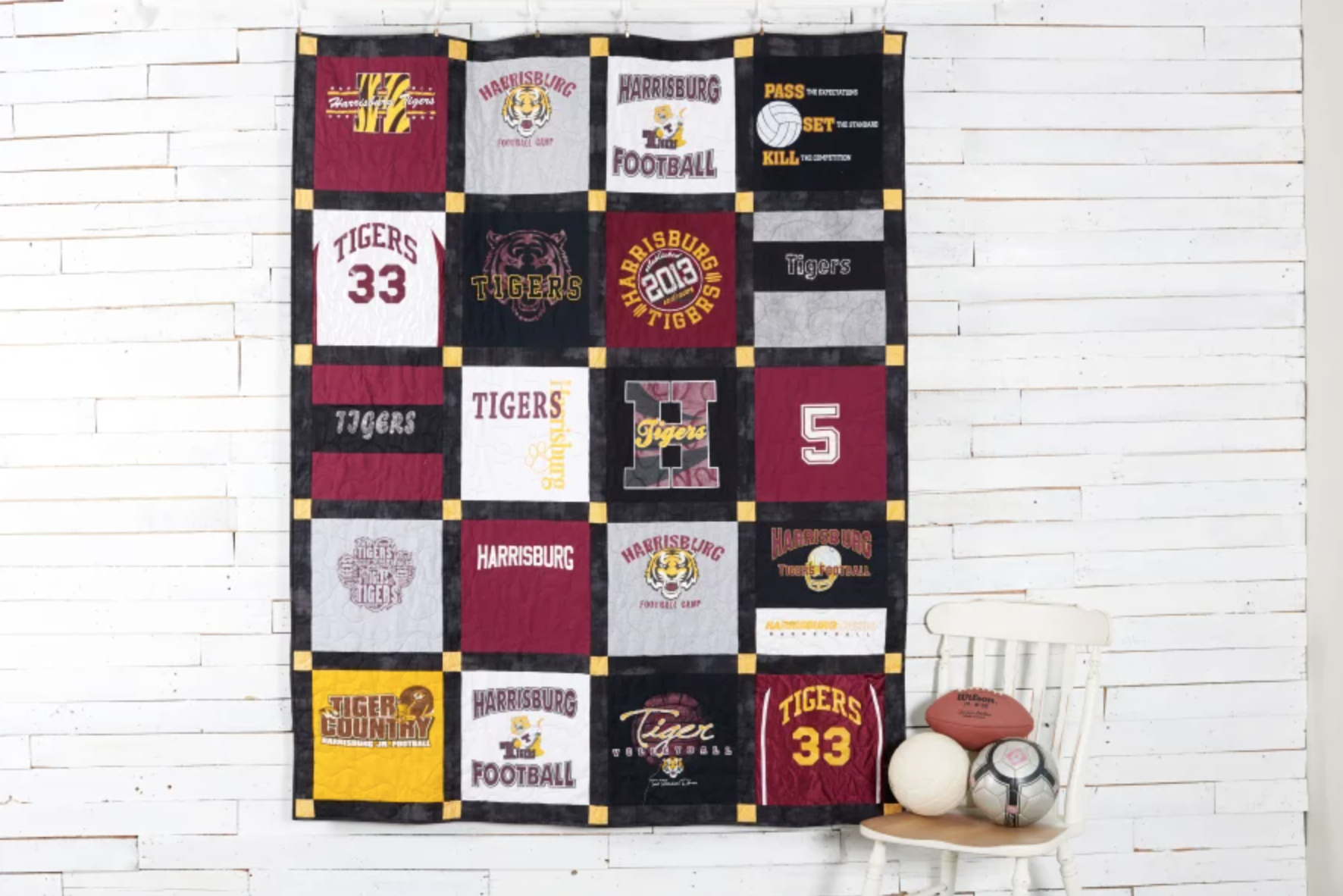 One of the most common ways to quilt with old clothes is to cut some shirts (like a child's sports jerseys from over the years) into DIY blocks and work them into a patchwork design. They make great gifts, and all you have to do is press your shirts and cut them into the basic shapes needed for any quilt pattern.
Pro Tip: If you're using lightweight or stretchy T-shirt fabric, add interfacing to the wrong side of the shirt before cutting. This helps the blocks keep their shape and avoids stretching.
MAKE IT
2. Quilt With Ties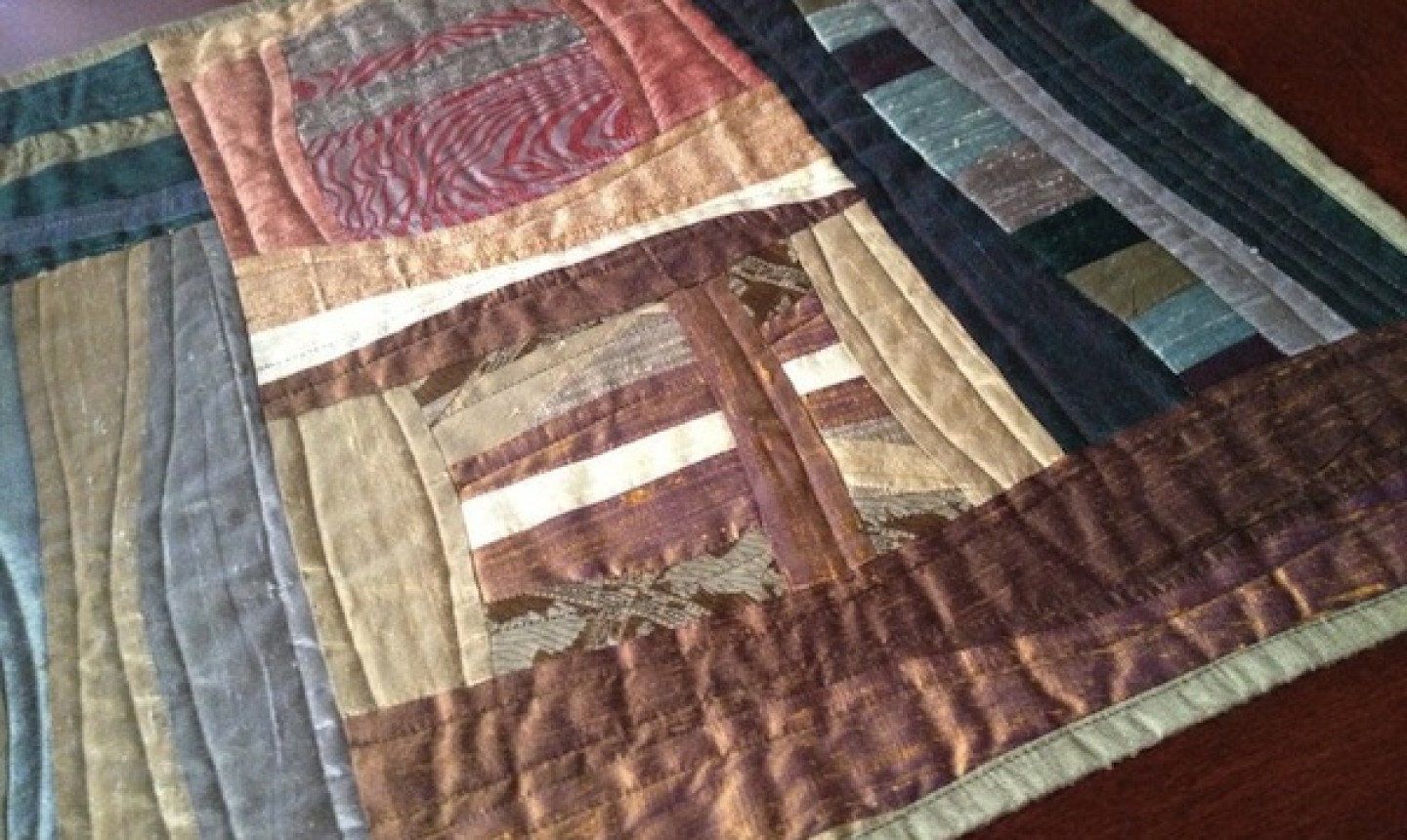 Photo via Craftsy member Dkydesigns
Don't toss those old ties — if you have them in excess, transform them into a pretty silk table runner. This project combines deconstructed silk ties and pairs them with dupioni silk to create a luxurious table runner without a pattern.
If you don't have enough ties for an entire quilt or table runner, use a few favorites to make a patchwork pillow. This Tied Cushion is made from just two neckties, which you open and cut into diamond shapes.
And don't forget, quilting with old ties means you just made space to sew a new one!
3. Transform Old Jeans
Take an old pair of jeans and turn it into a small patchwork project, like a clutch. It pairs a tiny jeans pocket (think children's sizes) with scraps of checkered and striped denim for a dainty zipper pouch that's as durable as it is adorable.
If you have a bunch of pairs to toss, pair 'em with thick batting and a soft quilt back instead, then turn it all into a fabulous rag quilt.
4. Use Your Accessories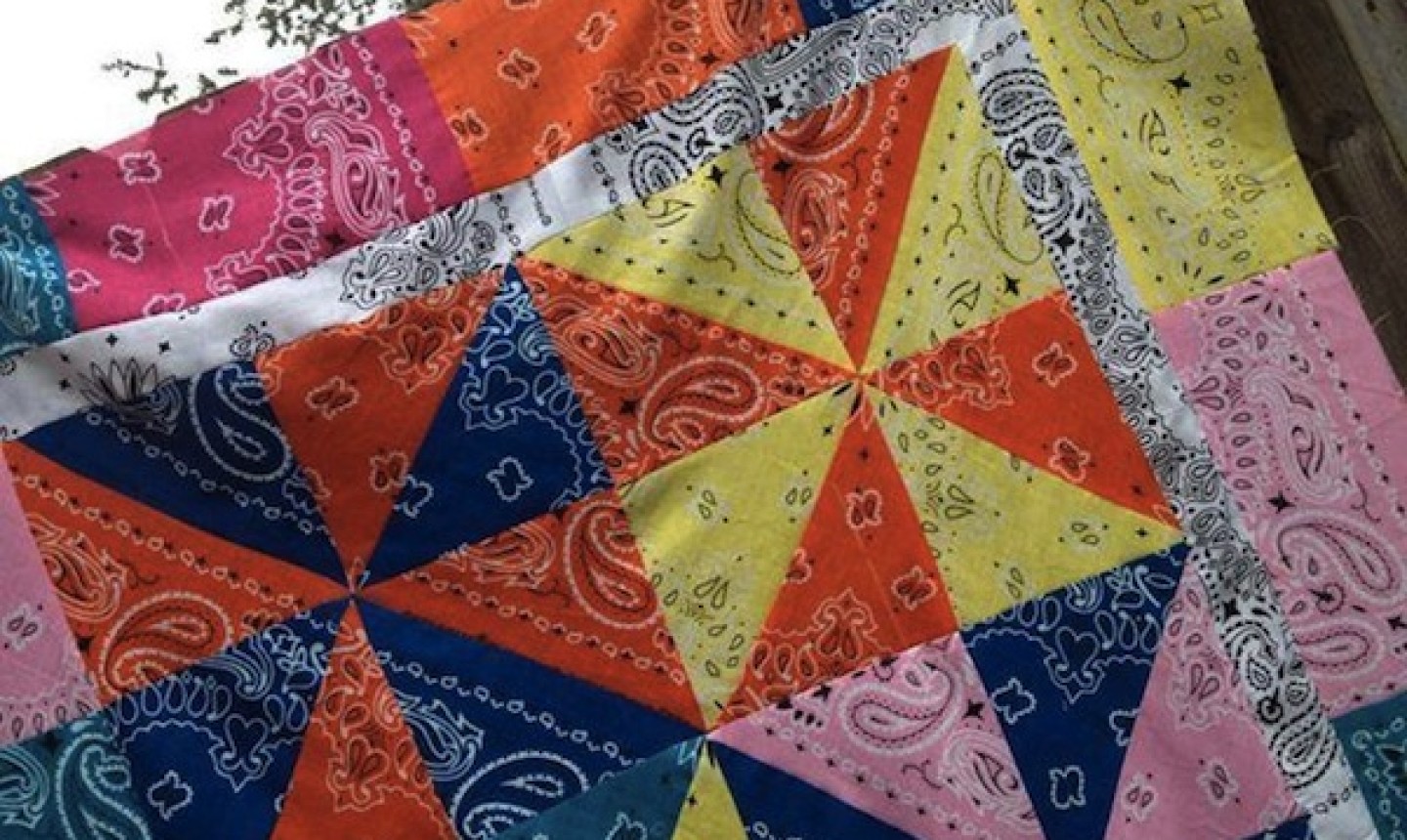 It's so easy to make simple quilt blocks, like the pinwheels pictured above, with fabric scraps you have around the house. Case in point: this Hav-a-Hank Pinwheel Quilt is made entirely from cotton bandanas that were cut and pieced into half-square triangles. Simply pair brightly-colored bandanas together to make your quilt pop, or hand dye your own for a more cohesive look.