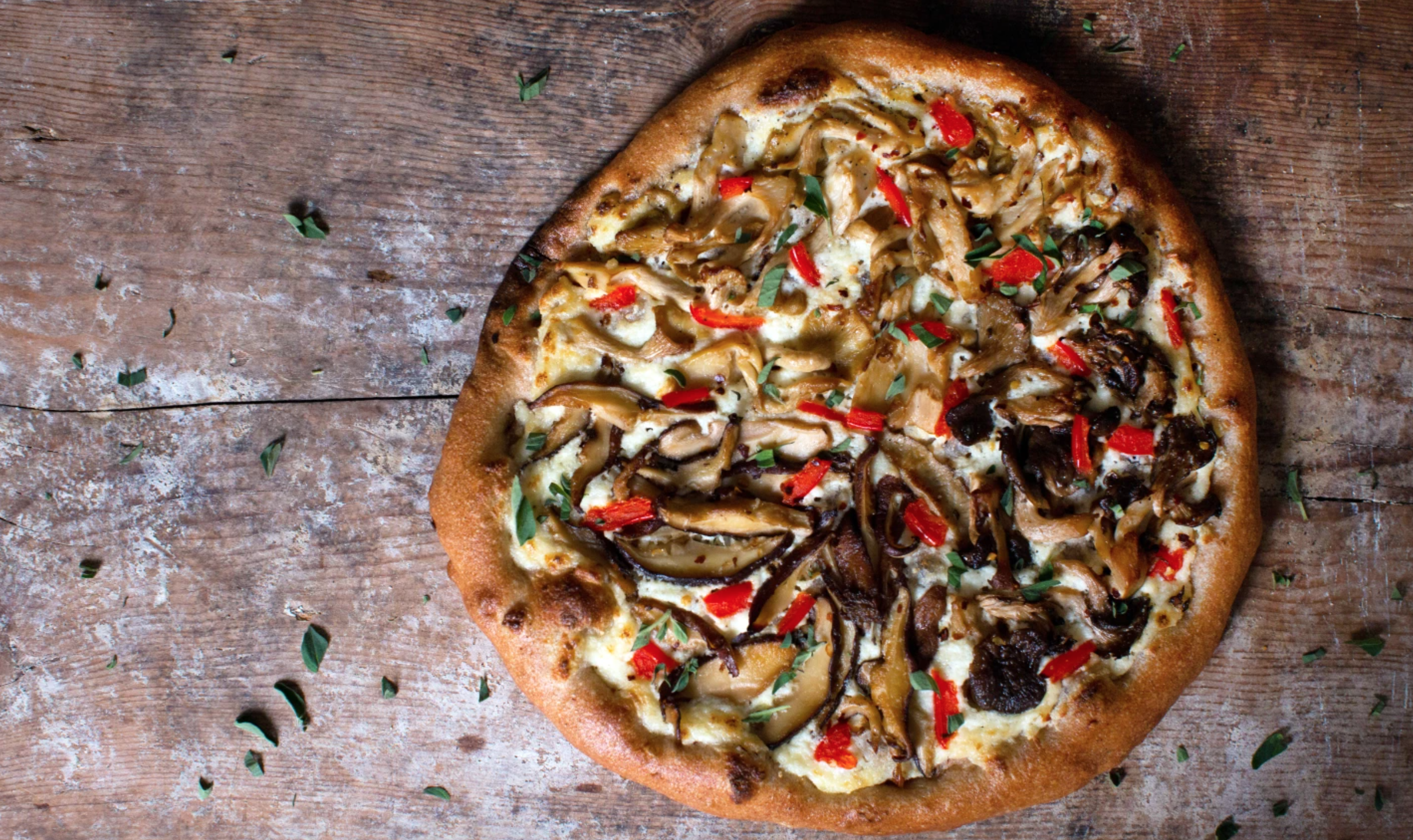 Our life motto: Pizza today, salad tomorrow! So when the craving strikes, heat up your regular ol' oven and bake yourself a pie. Start your masterpiece with our delicious pizza dough and sauce recipes, then go for one of our fave flavor combos below.
1. Margherita Magic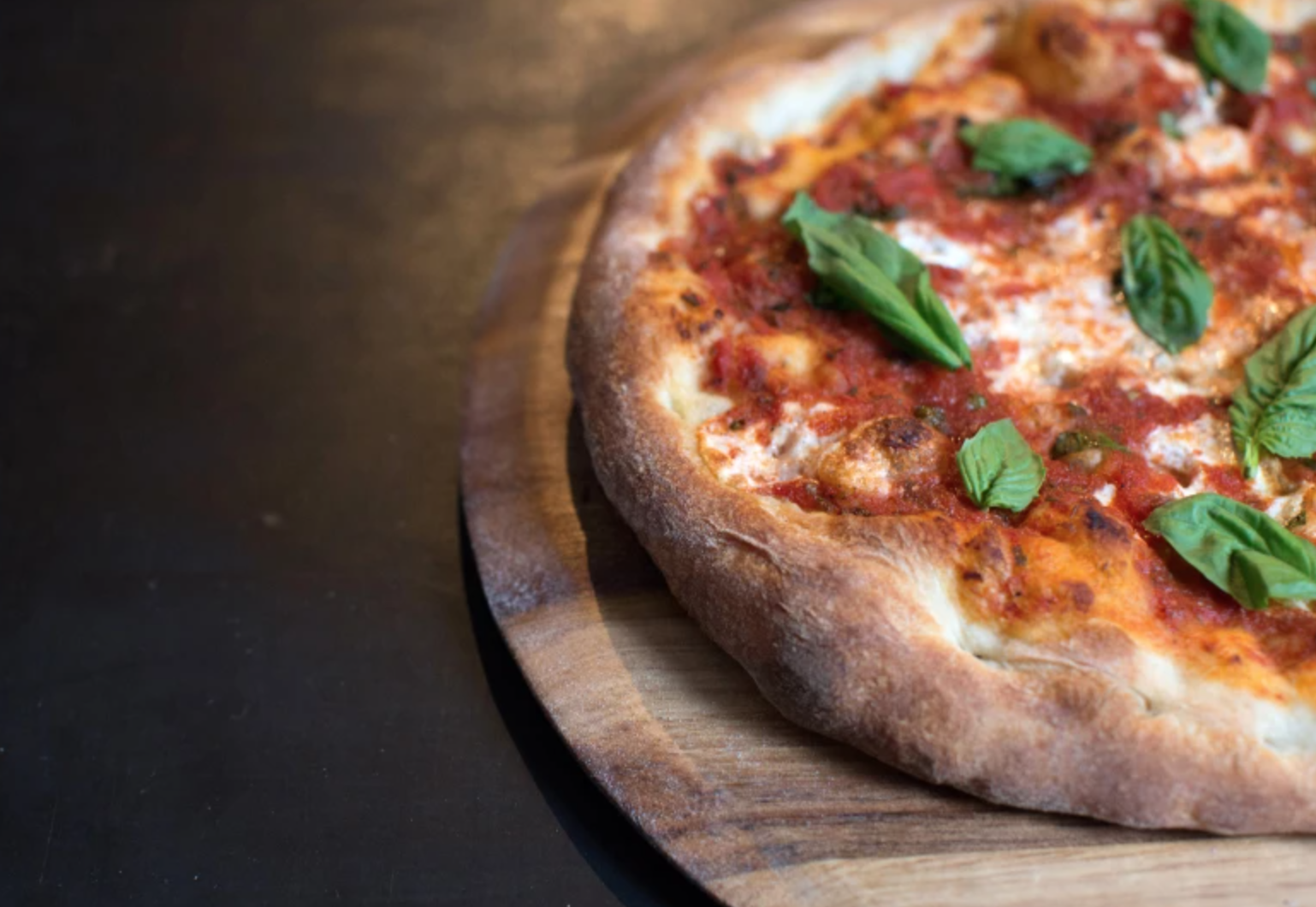 Stop right there: Don't simmer your sauce first! For the super-flavorful tomato taste of a classic margherita pizza, you'll want to go with a raw sauce. Trust us: It will cook plenty once you throw it on the pie in the hot oven!
MAKE IT
2. Seeing Green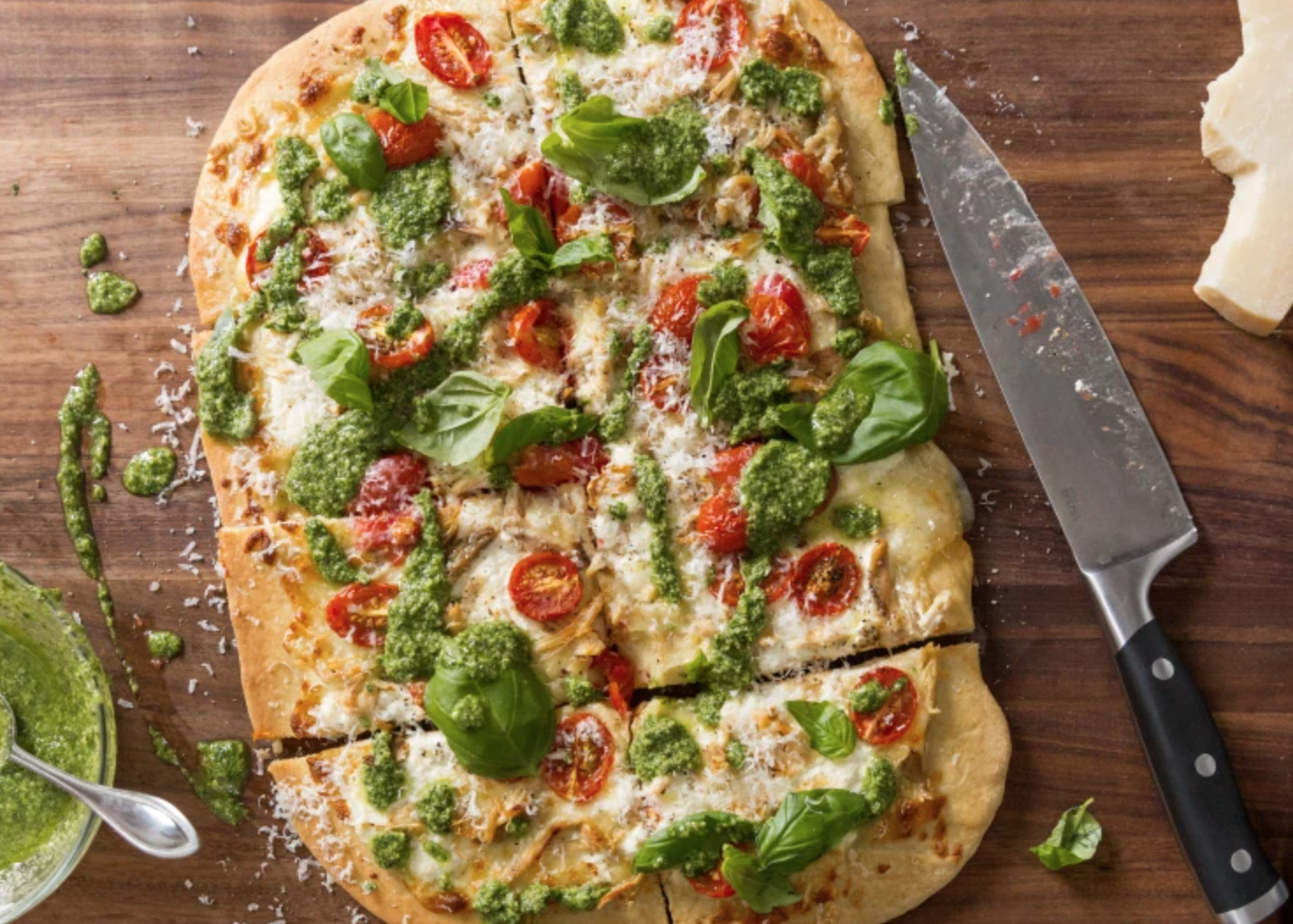 This sheet-pan pizza is a whole meal in itself! You've got shredded chicken, homemade walnut pesto, tomatoes and lots and lots of cheese. Plus, the homemade dough recipe makes enough for two pies, meaning you can freeze half and bank on another pizza night in your future.
MAKE IT
3. Flatbread Fun
There's nothing quite like the thin, crispy crust on this flatbread pizza. Whip up the dough quickly in a food processor, let it rise while you get the toppings ready and —bam! — you'll have dinner on the table in no time.
MAKE IT
4. Wildly Yummy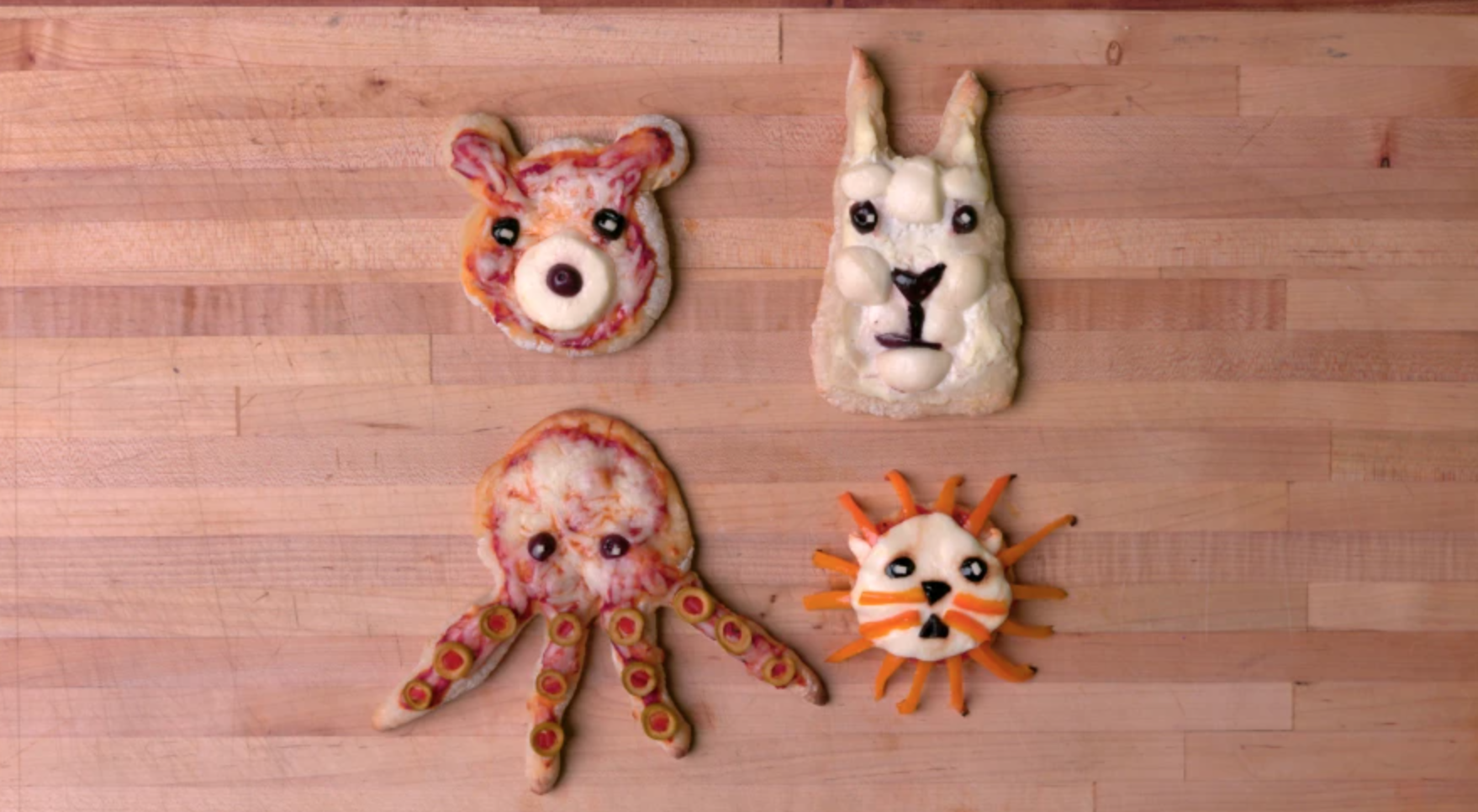 Truth: playing with food is still fun as an adult! Thanks to some simple shaping ideas and creative toppings, you can go wild turning your kid's favorite dinner into a bear, llama, octopus or lion. Rawr!
MAKE IT
5. Grill Baby Grill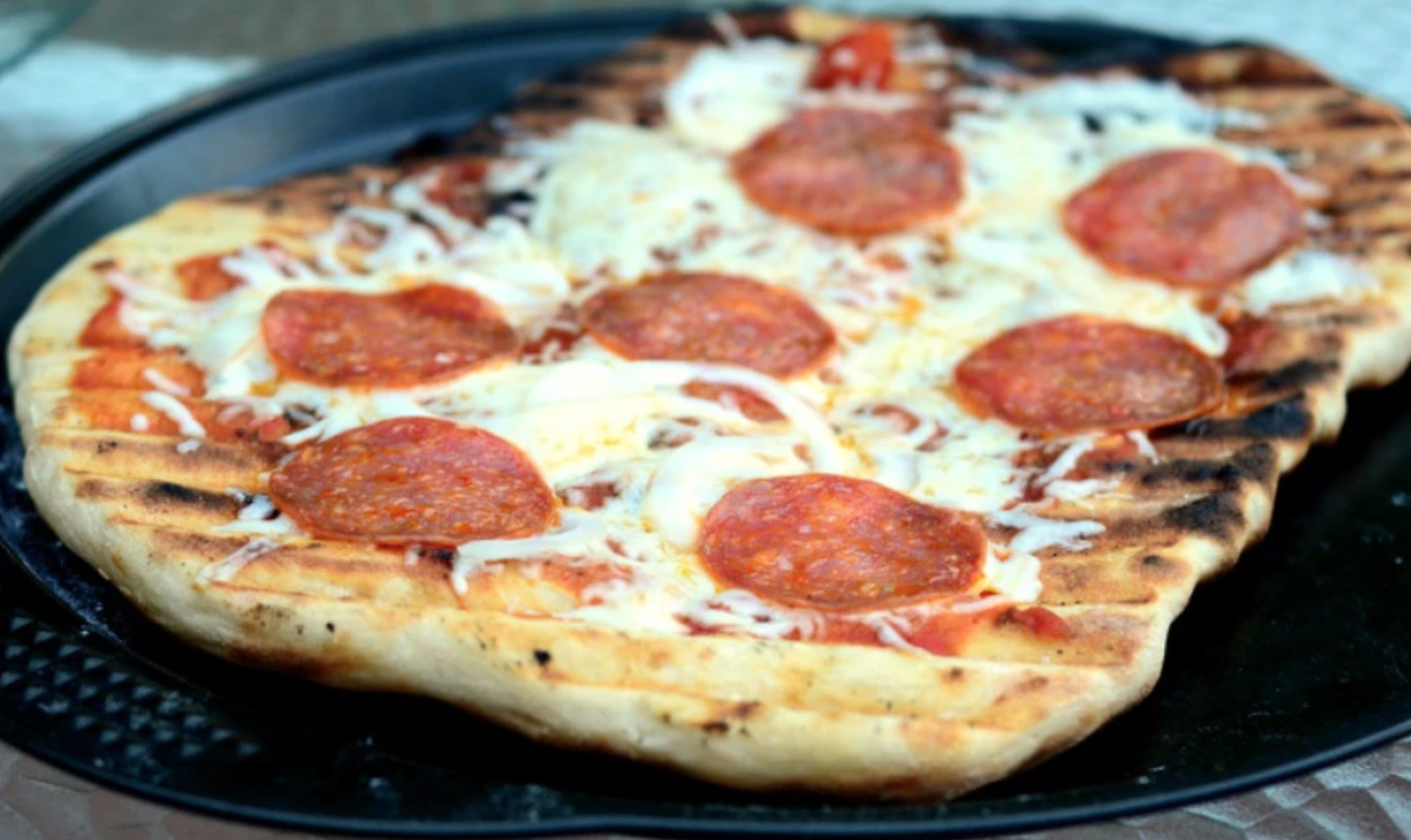 You already know your grill is good for so much more than burgers and dogs. And pizza is definitely our new favorite thing to add to a BBQ menu. Start by grilling the dough on its own for 2-3 minutes per side, than add the cheese — and all your favorite toppings! — right to it.
6. No Gluten, No Problem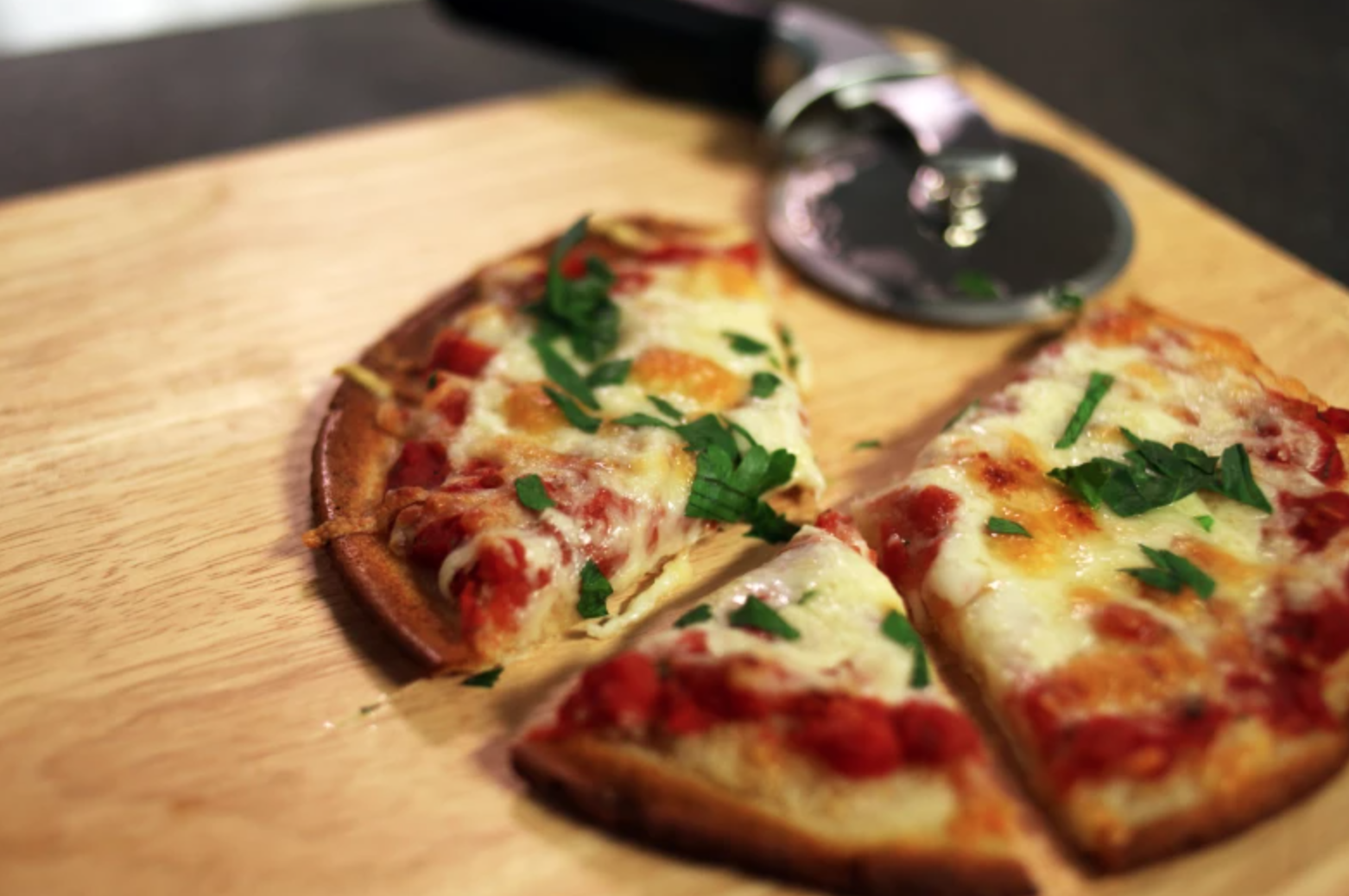 This gluten-free pizza crust has a secret ingredient: sunflower seeds! Grind them into a flour-like consistency and add them to your dough for an extra nutty flavor.
MAKE IT
7. Deep Dish Delish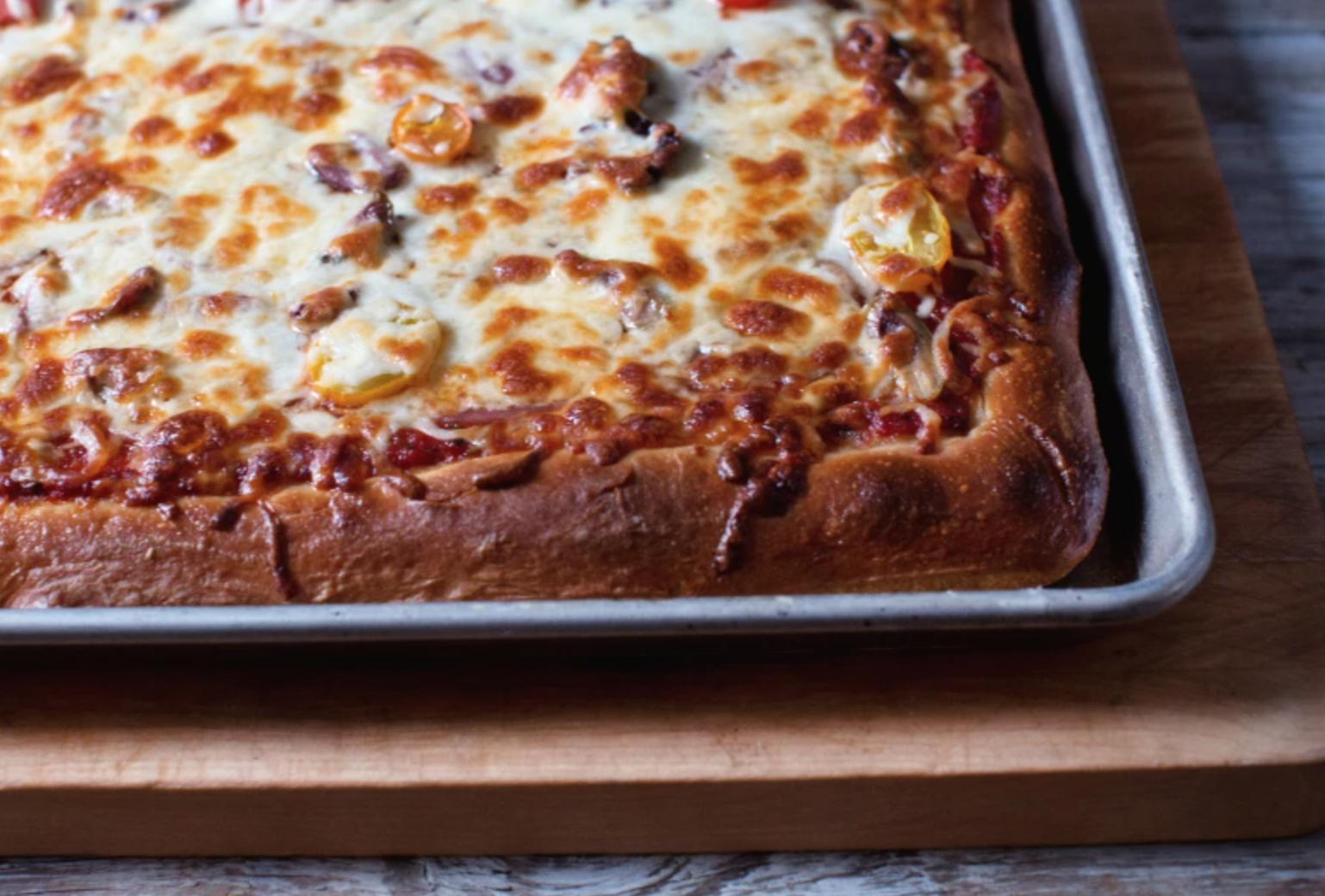 You only really need flour, water, salt, and yeast to make pizza dough. But this classic deep-dish pizza recipe calls for an enriched dough, meaning you also add olive oil and honey. Believe us, it takes the flavor game off the charts!
MAKE IT
8. Cauliflower Power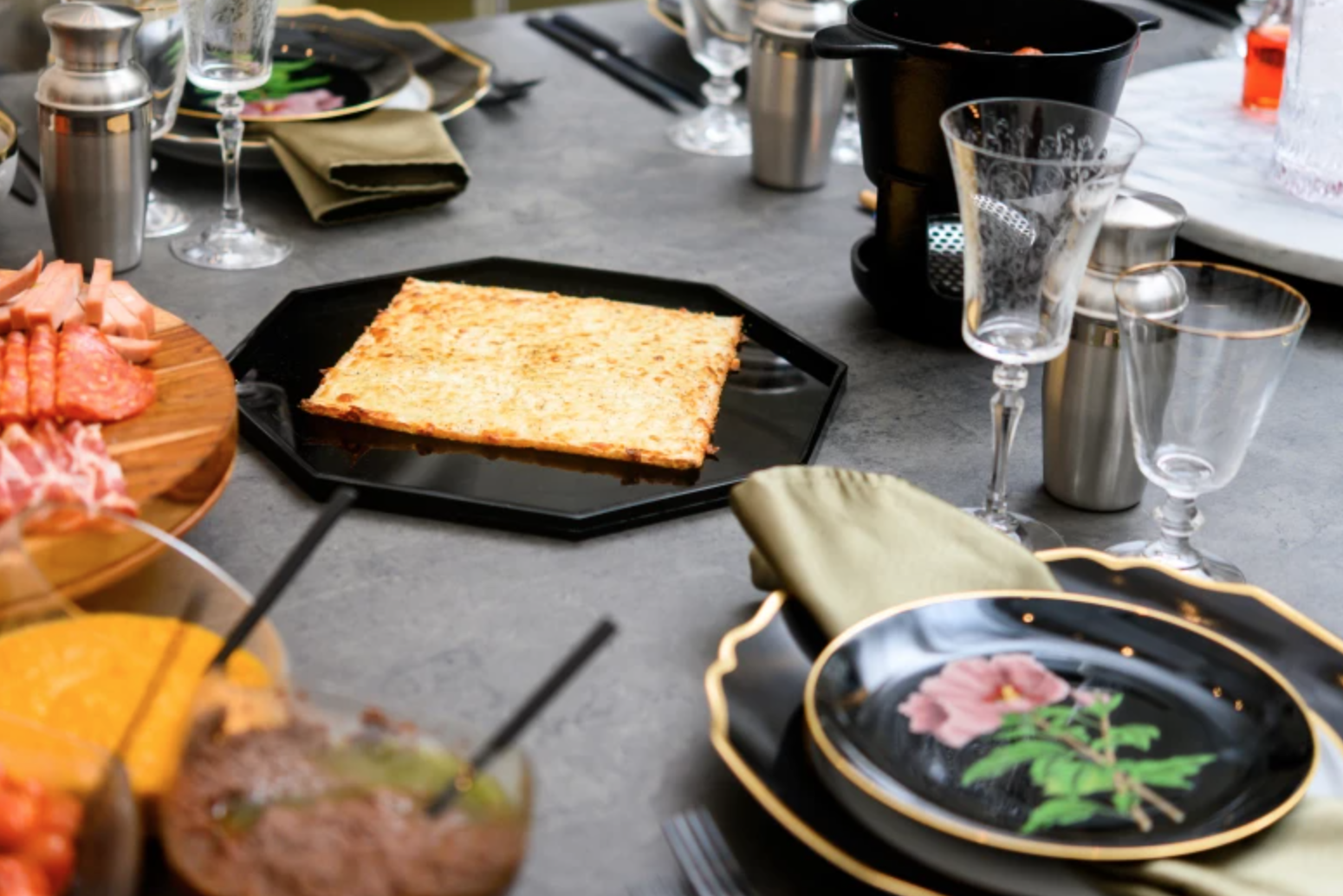 OK, here's one where you can totally cheat a little: Pick up a frozen cauliflower crust, then top and bake it however you like. We went with a white pizza and used lots of mozzarella, Parmesan and more to make it ah-mazing.
MAKE IT