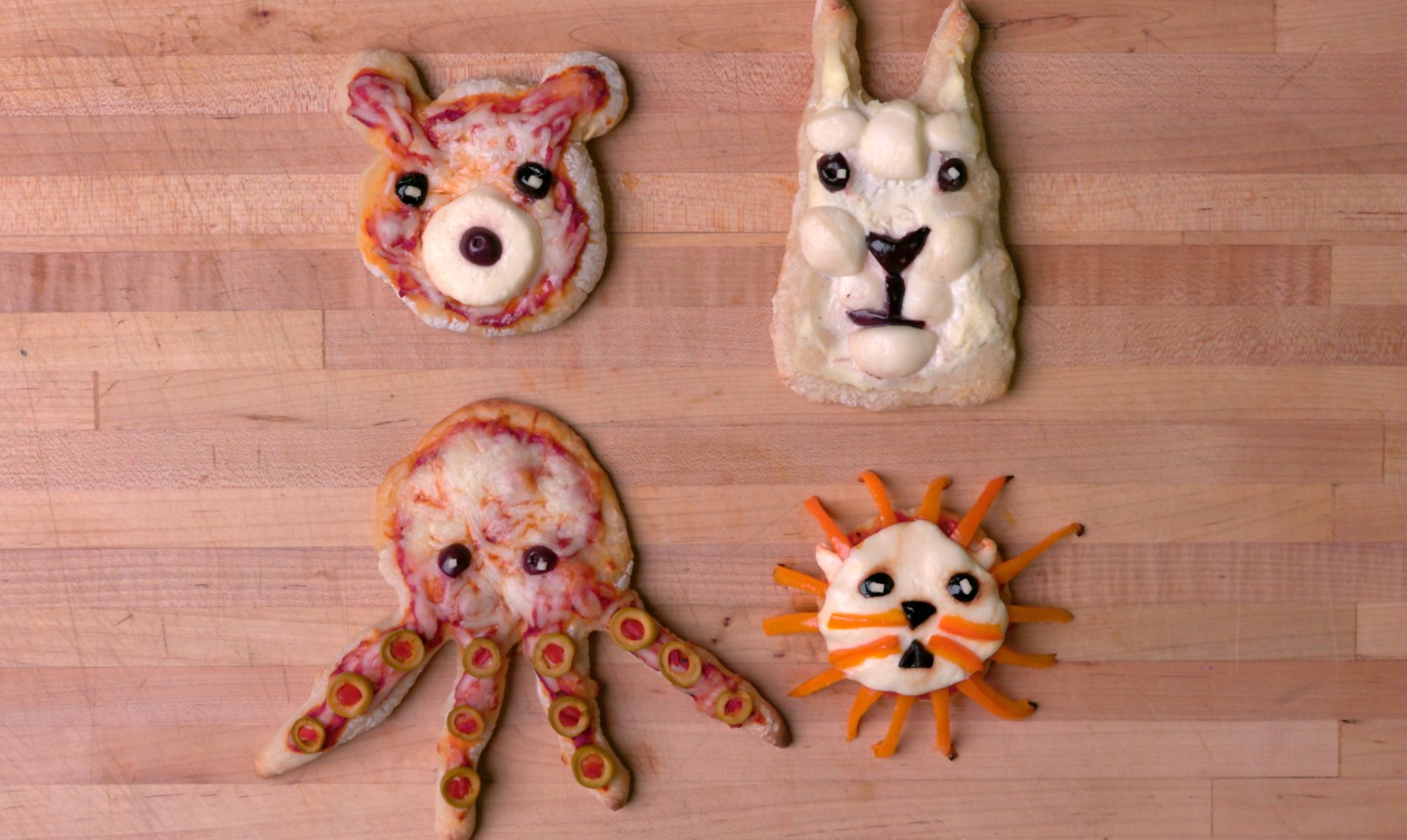 Pizza's a win no matter what, but when you want to up the fun factor, turn your food into a friend! All you have to do is shape your dough and arrange your toppings to make these cute critter faces.
Animal Mini Pizzas
Level: Easy
What You Need
Pizza dough (buy it or make your own)
Kitchen shears
Pizza sauce
Cheese
Toppings
Instructions
1. Roll out your pizza dough and use kitchen shears to shape it into your favorite animal.
Pro Tip: It's trickier to shape a bigger slab of dough, so opt for personal-sized pizzas.
2. Bake the naked crusts at 450 F for 4-5 minutes. In the meantime, prepare all your toppings. We used chopped olives and peppers, but the sky (or the fridge) is the limit!
Good to Know: Pre-baking helps set the shape of the crust, so they're easier to decorate.
3. Layer the sauce and cheese, then add the facial features. Don't worry about being too detailed — the eyes, ears and nose are most important.
4. Pop the pizzas back in the oven for another 4-6 minutes. If you plan to add any finishing touches with cheese, pull the pizzas back out, add the cheese and bake for 2-3 more minutes.