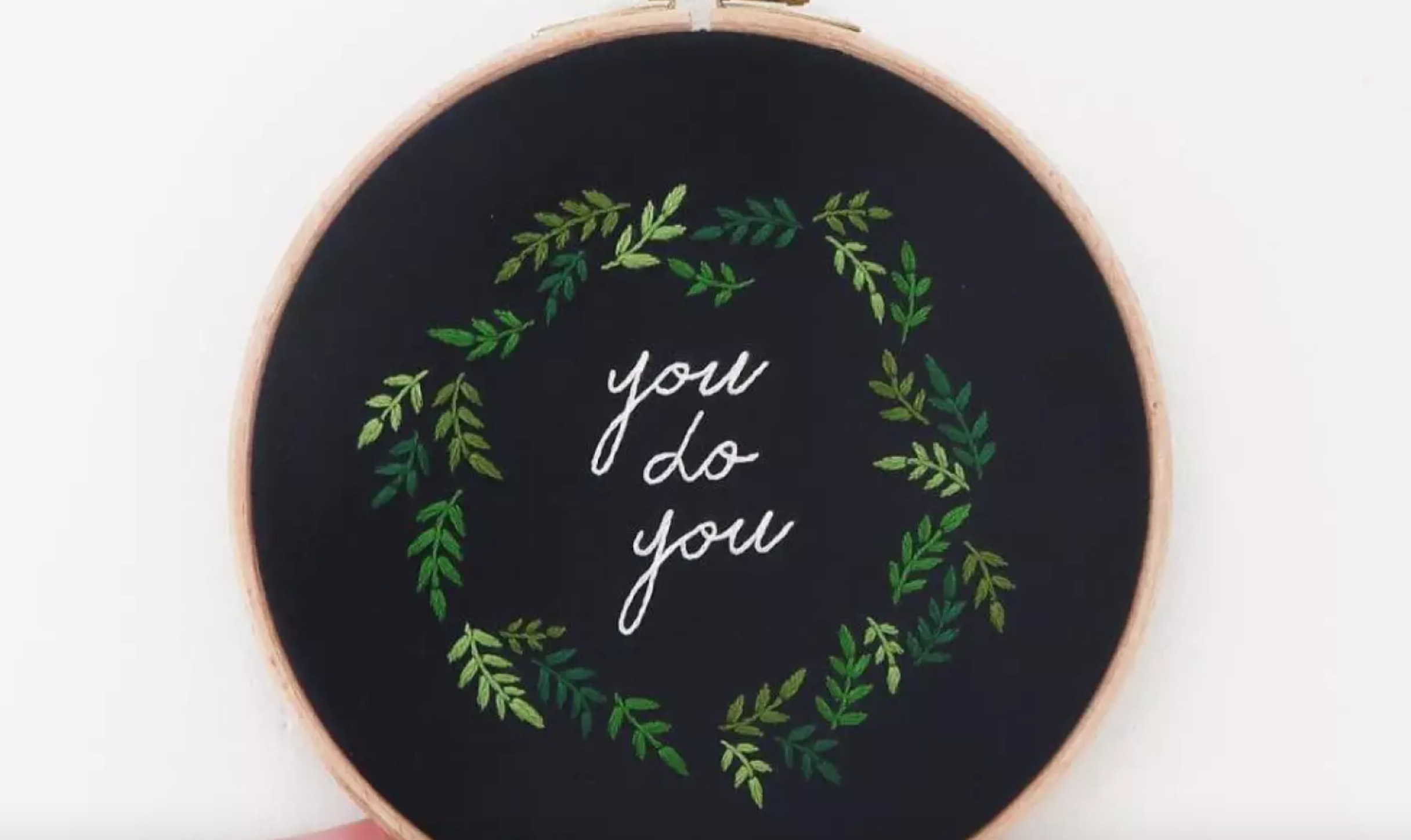 No one's surprised that hand lettering and hand stitching are instant BFFs. After all, beautiful, swirling script accented with textural stitching just makes sense. Plus, the technique is pretty straightforward: once you're happy with your hand lettering skills, simply write your message on fabric. Then, stitch over the letters.
There are a bunch of embroidery stitches at your disposal, but ones like backstitch and double running stitch are ideal for handwritten letters. You could also experiment with negative space and create a design that surrounds large, bold letters, leaving the actual text blank.
Need some inspo before deciding on a design? Check out how some of our favorite embroiderers have taken their messages to the hoop.
Say 'I Do'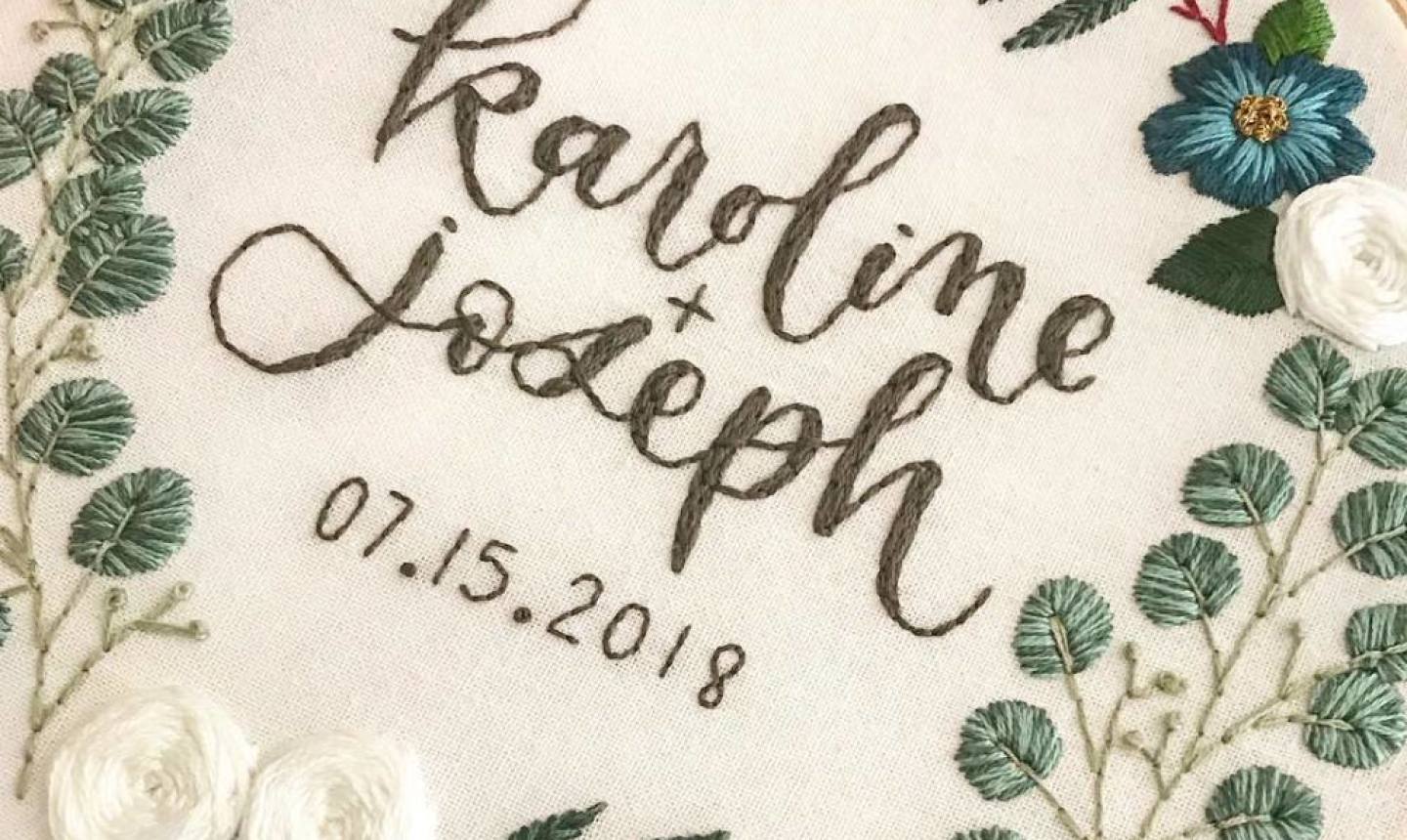 Photo by Sarah Nelson
Flowing script, simple numbers and lush florals make this hoop the perfect wedding or anniversary gift — or you could stitch one to celebrate your own big day.
Go Bold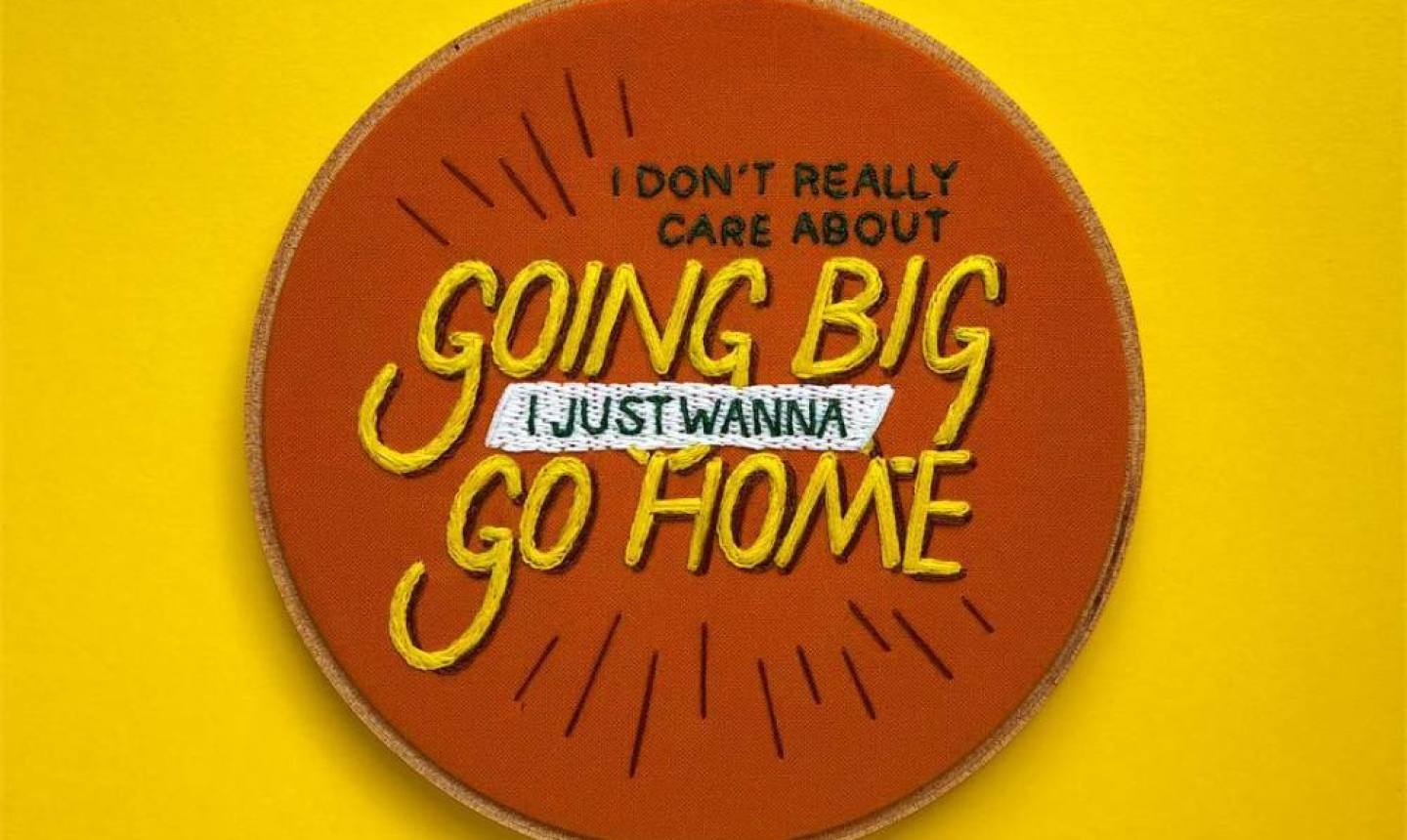 Photo by Jojo Giltsoff
When you hear a quote that rings true, like this one from Chip Gaines of Fixer Upper fame, you might as well stitch it up. Elevate the impact by playing with the words that matter most — here, "going big" and "go home," are supersized in a vibrant color to help them stand out.
Add Texture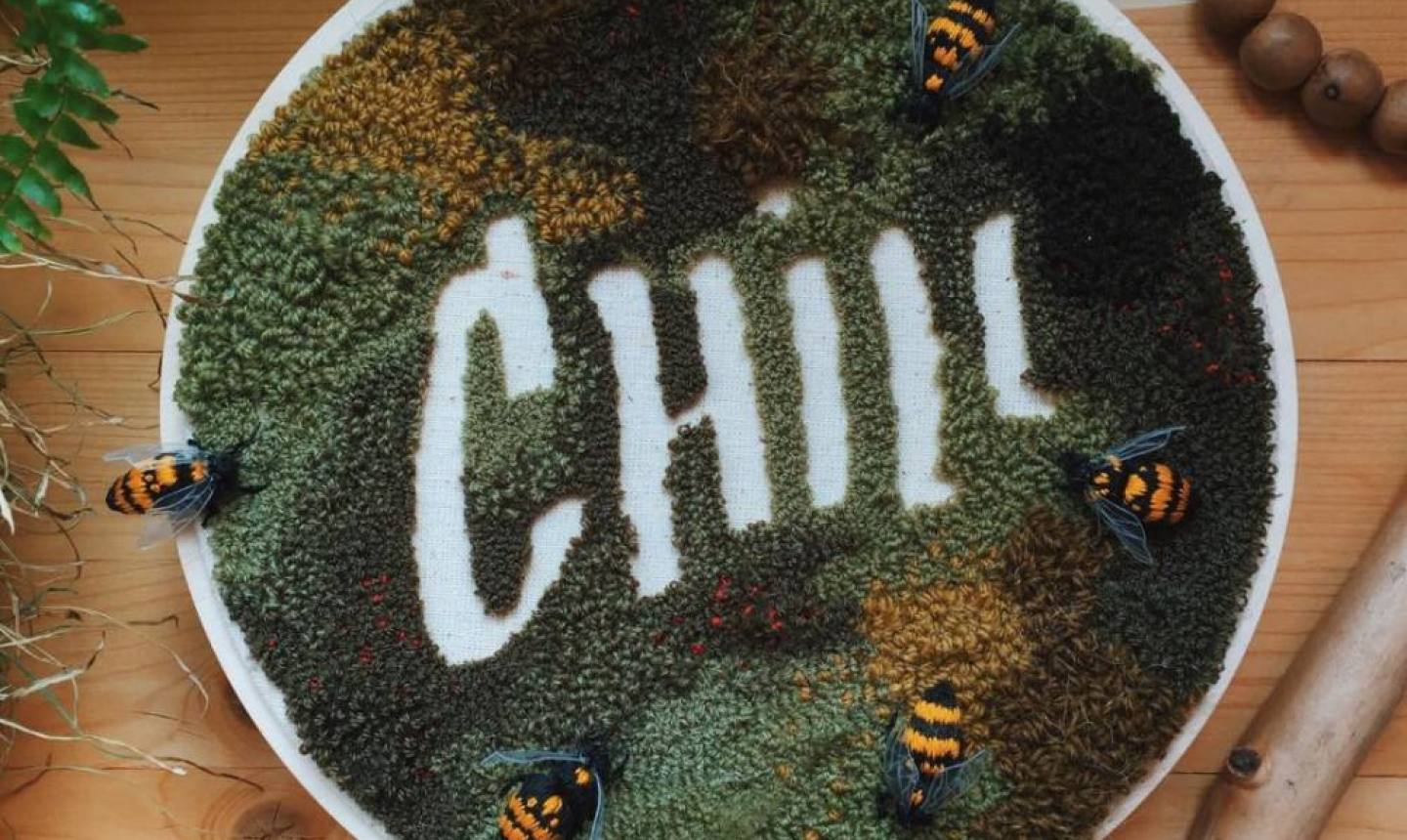 Photo by Nikitina Liubov
Carved out amid a textural wonderland of French knots and bullion stitch is an apt reminder to chill. The bold, sketchy lettering seems to nestle against the intricate background, making it a message you really can't miss.
Make It Monochromatic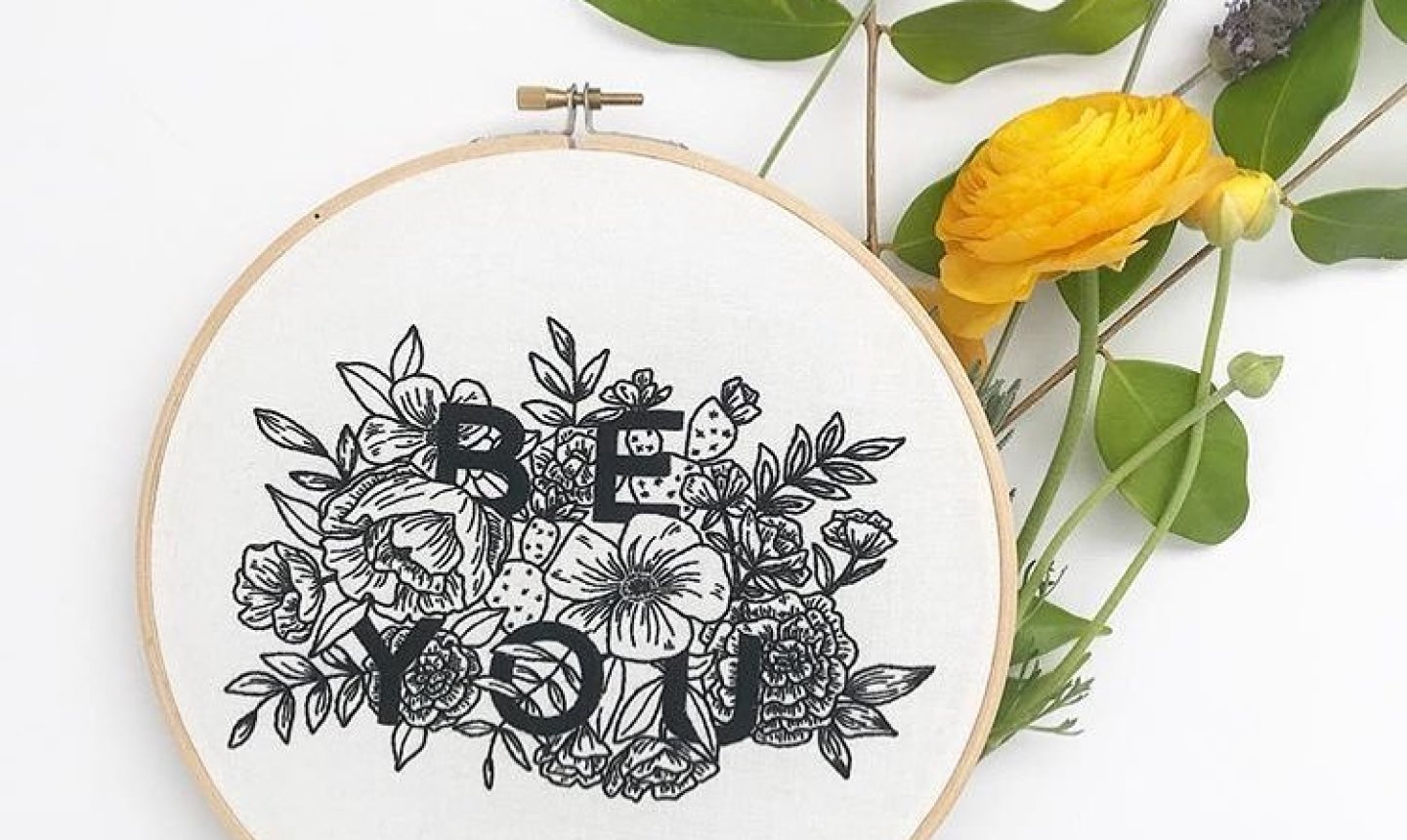 Photo/design by Thread Folk and Alli K Design
Stay true to your paper and ink palette with this black and white design. The words have a surprisingly strong impact when stitched in a solid color, especially when paired with the inky-looking lines of the plants.
Keep It Simple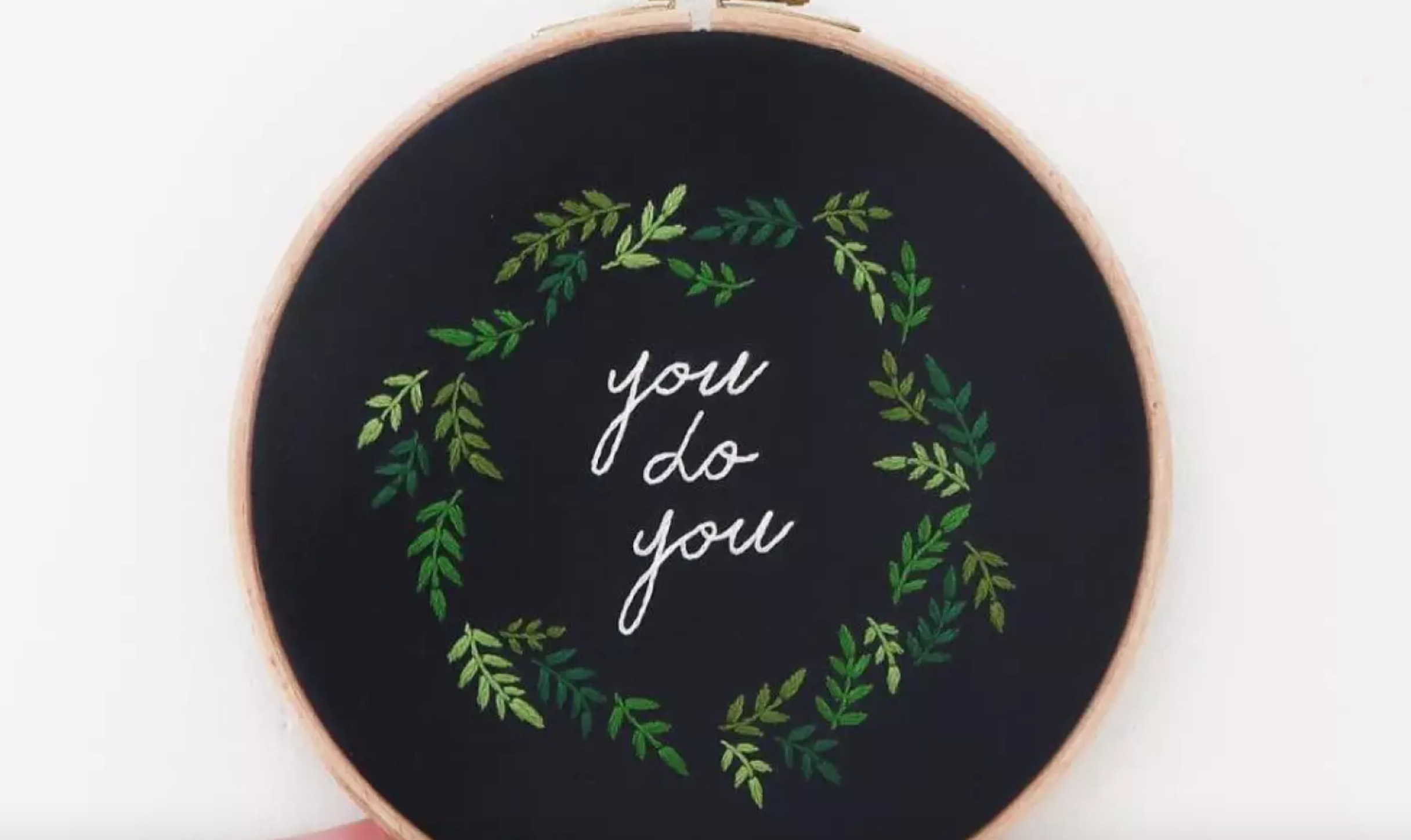 Photo by Kate Beardsmore
If you're one for repeating encouraging mantras, make them a permanent presence in your home. This lovely hoop features text that evokes the feeling of a handwritten note, while edgy black dials up the cool factor.