Wearing green is a tradition on St. Patrick's Day, a nod to the green shamrocks that are so closely associated with the holiday. I like things to be even more festive when I'm celebrating a holiday, so I go all out with green — including baking green desserts like this green velvet cake.
This bold Green Velvet Cake is the perfect way to infuse some green into your St Patrick's Day celebrations.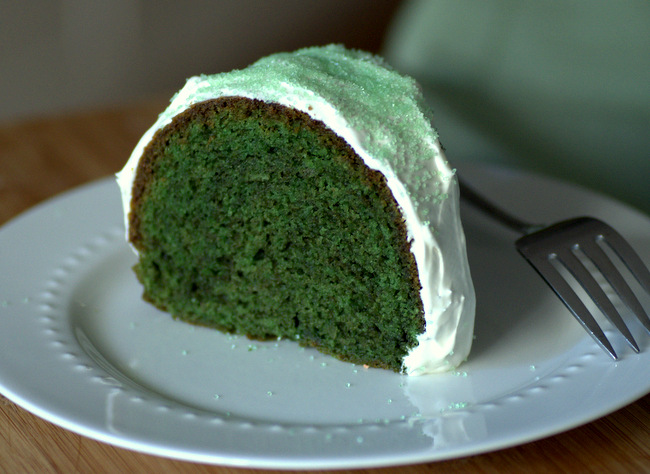 A classic red velvet cake is more than just a cake dyed with red food coloring, although the color is an important part of it. The cake is a tender buttermilk cake that has a hint of cocoa powder. The red coloration is a product of the interaction of unsweetened cocoa powder and a buttermilk, an acidic ingredient. The natural red hue is subtle, so red food coloring makes for a much more dramatic finished product.
In this St Patrick's Day variation, I swapped out the red food coloring for green to create this vibrantly colored bundt cake!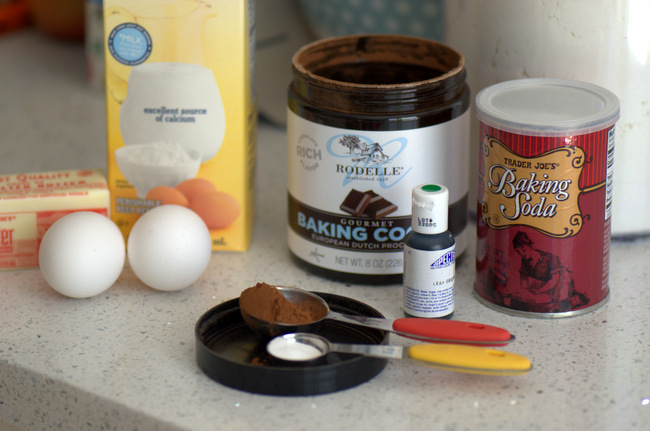 Green food coloring is the key to this recipe.
Unfortunately, no combination of cocoa powder and buttermilk will to result in a green cake. You can use a regular liquid food coloring or a gel/paste food coloring.
Liquid food coloring is widely available, but has a less intense color and you may need to use more of it to get the desired color. Gel or paste food coloring has a much more intense color, but you may have to go to a store with a well-stocked cake decorating section to pick some up.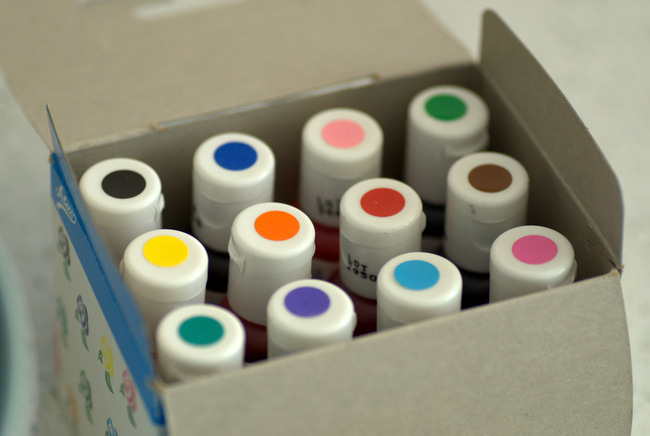 The cake is moist, with a subtle hint of chocolate and a nice blend of both vanilla and buttermilk, the same flavors you'll find a traditional red velvet cake. I recommend adding the cocoa powder to the wet ingredients along with the food coloring to ensure that both are completely incorporated into the batter. You want to make sure the finished cake has a uniform green color, without any streaks.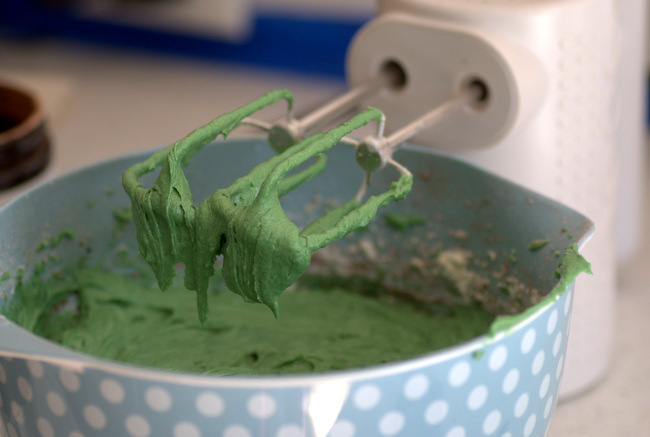 Since you'll grease and flour the cake pan before adding the batter, the exterior of the cake might be darker than the interior of the cake, but the color will be perfectly preserved inside. I finished the cake off with a generous layer of cream cheese frosting — often paired with red velvet cakes — and a dusting of green sprinkles.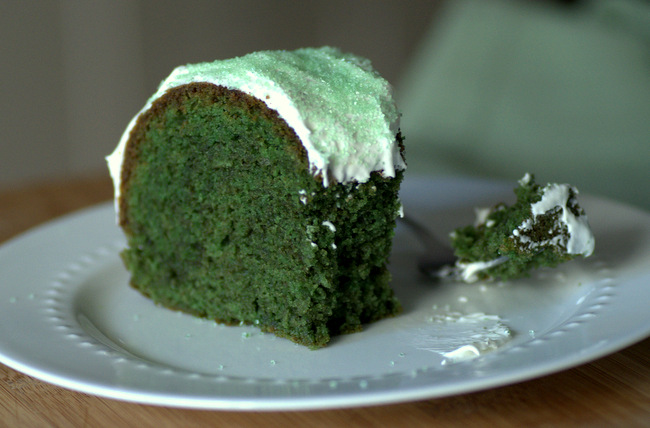 Green velvet bundt cake recipe 
Serves 16
Ingredients:
2-2/3 cup all-purpose flour
1 teaspoon baking powder
1 teaspoon baking soda
1 teaspoon salt
¾ cup butter, room temperature
2 cups sugar
3 large eggs
1 teaspoon vanilla extract
½ tablespoon unsweetened cocoa powder
Approximately ½ teaspoon green food coloring
1 cup buttermilk
Step 1:
Preheat oven to 350 F. Lightly grease and flour a 10″ bundt pan. 
In a medium bowl, whisk together flour, baking powder, baking soda and salt.
Step 2:
In a large bowl, cream together butter and sugar until light and creamy. Blend in eggs, one at a time, followed by vanilla extract, cocoa powder and food coloring. Add enough food coloring that the batter has a bright green color. 
Step 3
Stir a third of the flour mixture into the butter mixture, followed by half of the buttermilk. If the batter is not green enough, add additional food coloring. Stir in another third of the flour mixture, followed by the rest of the buttermilk. Add in remaining flour mixture, stirring until batter is uniform and no streaks of dry ingredients remain visible.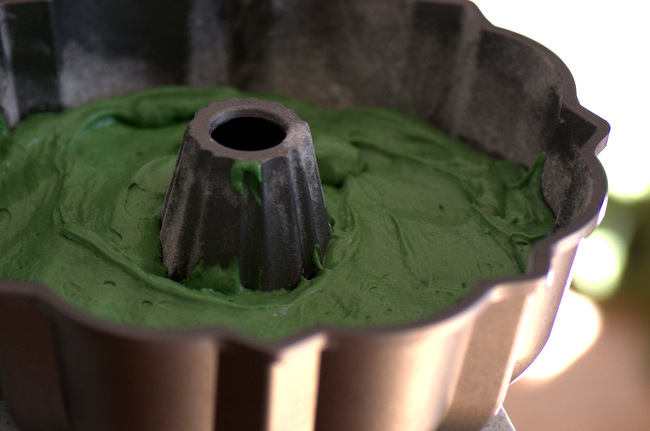 Pour into prepared pan. 
Step 4:
Bake for 45-50 minutes, or until a toothpick inserted into the center of the cake comes out clean or with only a few moist crumbs attached. Allow cake to cool in the pan for 10 minutes, then turn out onto a wire rack to cool completely.