Here is a short phrase that just might change your life — or at least your bagels — forever: homemade cream cheese. Yep, it's possible to learn how to make cream cheese at home.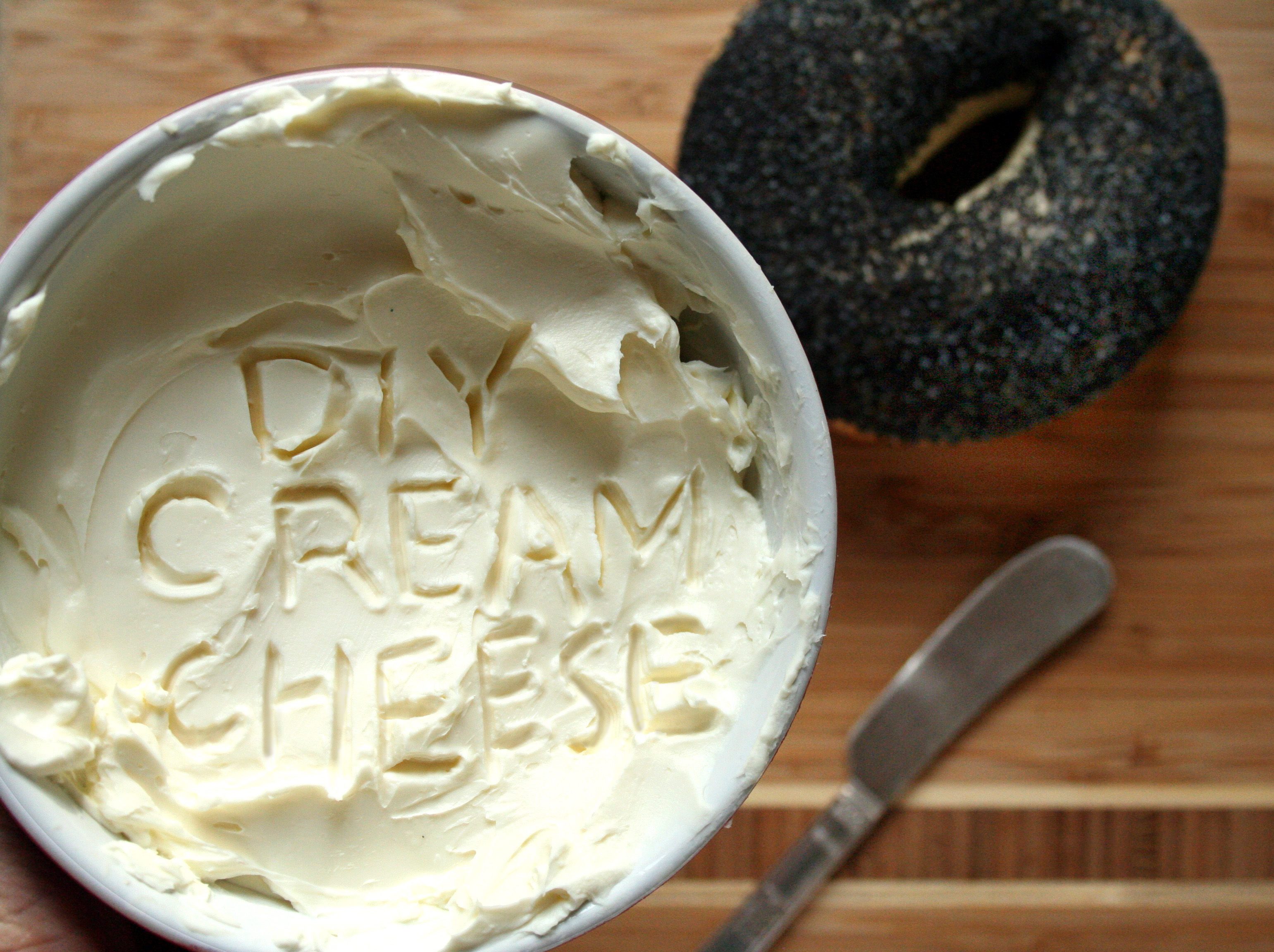 Photos via CakeSpy
This easy homemade cream cheese recipe doesn't require any hard-to-find or ingredients or difficult cooking techniques.
The only ingredients in this simple recipe are cream, milk, vinegar and salt, and the finished flavor is cream cheese all the way.
This homemade cream cheese just loves being spread on bagels, and while we haven't tried it yet, there doesn't seem to be any reason why it wouldn't work in your favorite cream cheese icing recipe.
The most difficult part of the recipe is the time commitment. While it requires little active time, the resting times make it a two-day project. So time it out appropriately: if you want homemade cream cheese for brunch on Sunday, start either on Friday or very early on Saturday for best results.
How to make cream cheese: What you need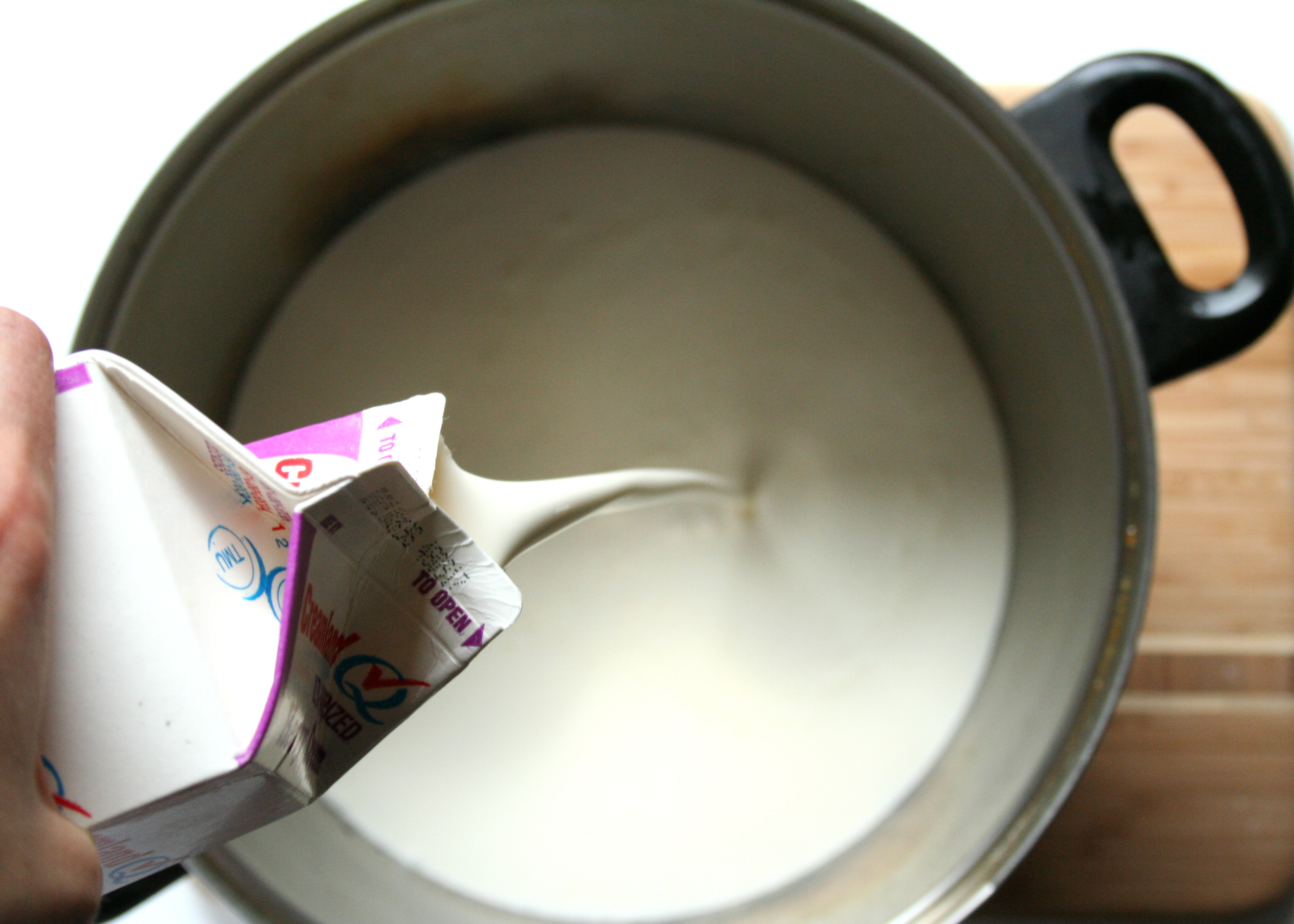 Dairy
With the heavy cream and milk, make efforts to find unpasteurized varieties. If you have a hippie co-op nearby, that's a good place to start your search. You can use pasteurized dairy, but if you do, try to use dairy with no added ingredients (many varieties of cream in particular employ thickeners or stabilizers).
Salt and vinegar
The salt and vinegar can be adjusted to taste. As you'll see in Step 2 of the recipe, you can personalize your homemade cream cheese a bit in this regard. I urge you to err on the side of caution with the salt especially, as flavors to become more pronounced as the cheese rests.
The leftover liquid
Don't throw out the drained liquid following Step 5 in the recipe. You can use it in sauces, use it as a marinade for chicken or pork, or mix it in with scrambled eggs.
Recipe for homemade cream cheese
Adapted from Instructables
1 liter heavy cream
½ cup whole milk
2 teaspoons salt
¼ cup plus 1 tablespoon white vinegar (more or less to taste)
Step 1:
In a clean, heavy-bottomed saucepan, heat the cream, milk and salt on medium heat, stirring gently but constantly to discourage scorching. Heat until the mixture registers 180 F on an instant-read thermometer. The mixture will not come to a boil, but you may see some gentle bubbling.
Step 2:
Once the mixture reaches 180 F, remove it from heat and let the mixture rest for 5 minutes. Add ¼ cup of the vinegar and stir gently, just to combine. Give the mixture a little taste: if it doesn't taste as tangy as you would like, add a bit more vinegar (I added 1 tablespoon more). If you prefer it saltier, you can also add more salt.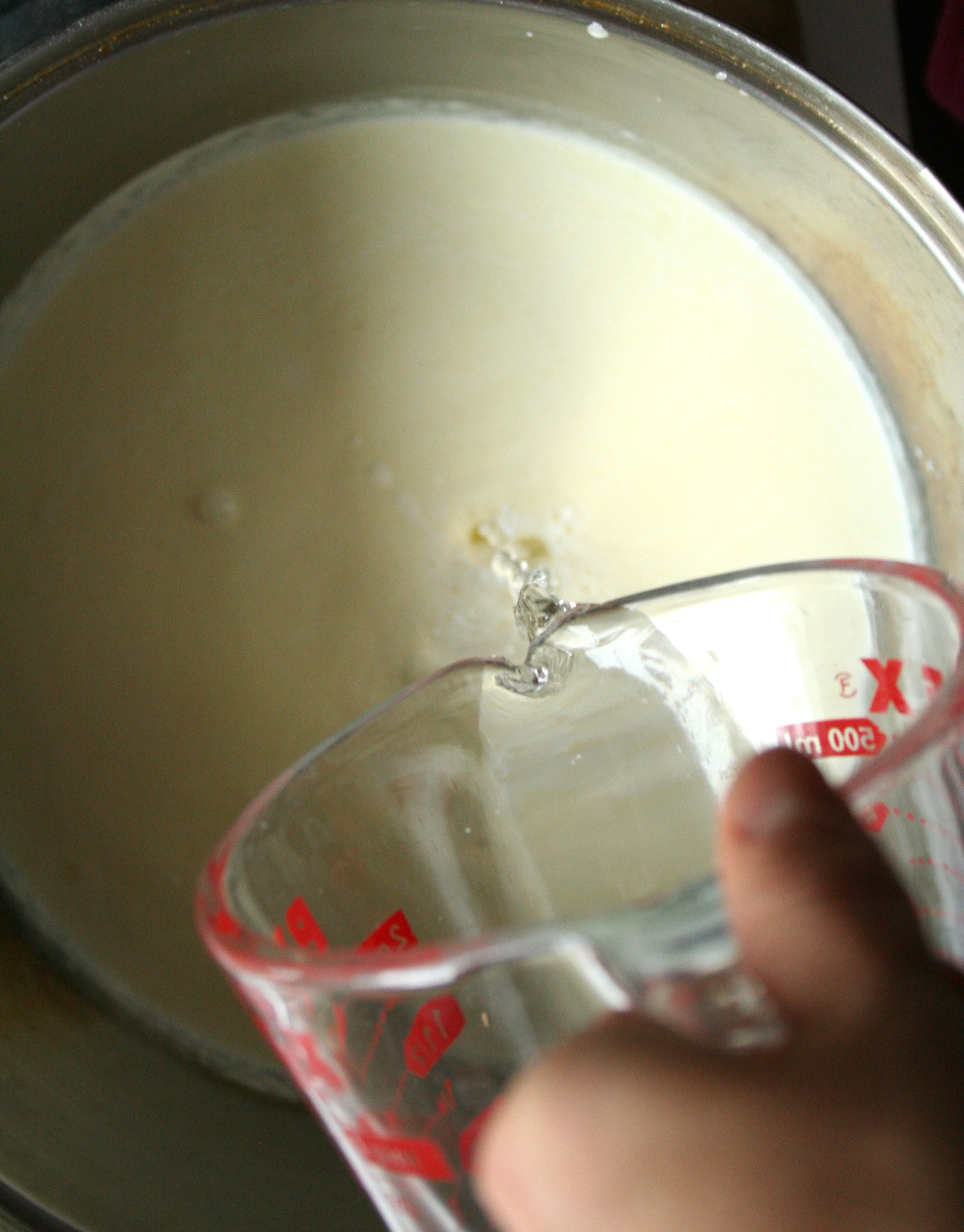 Step 3:
Cover the mixture in the pot with a towel, and let it rest at room temperature for at least 8 hours or overnight.
When you uncover the mixture, you'll see that there is some separation occurring: a thick curd layer on top and a thin, watery liquid whey underneath. This is totally normal, though not highly attractive.
Step 4:
Place a cheesecloth or cloth in a bowl, and pour the mixture on top. Gather the edges of the cloth to form a sort of pouch. There will be some dripping of liquid — this is normal.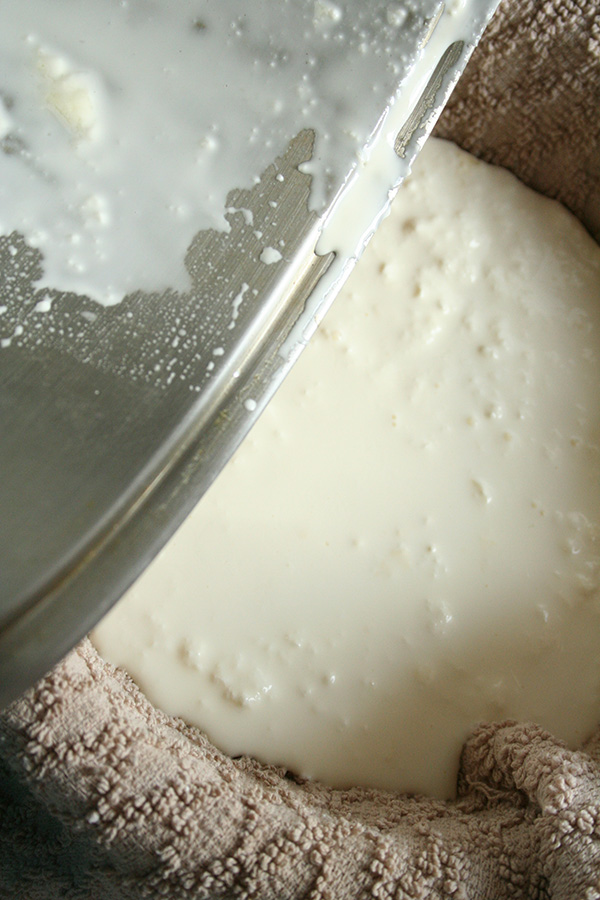 Step 5:
You want to suspend the cheesecloth so that it can drip excess liquid into a vessel. I did this in a high tech way: by using masking tape to secure the top of the bundle to the side of a bowl, so that the liquid could drip down.
Leave the mixture to drain for several hours or overnight. Keep monitoring the mixture: when it has stopped dripping whey and feels firm, you can remove it from its pouch. Now, you've got yourself some amazing homemade cream cheese! Keep it covered in the refrigerator until ready to use.
Ready to get spreading? Learn how to make your own bagels at home. The completely from-scratch combo will be irresistible.