Butter, cream, milk, cream cheese, egg whites. You've used just about every ingredient in the grocery's chilled food aisle to make icings and frostings for your cakes… except for yogurt. Well, today is the day you learn how to make Greek yogurt cake frosting, which is a deliciously healthy addition to your recipe collection.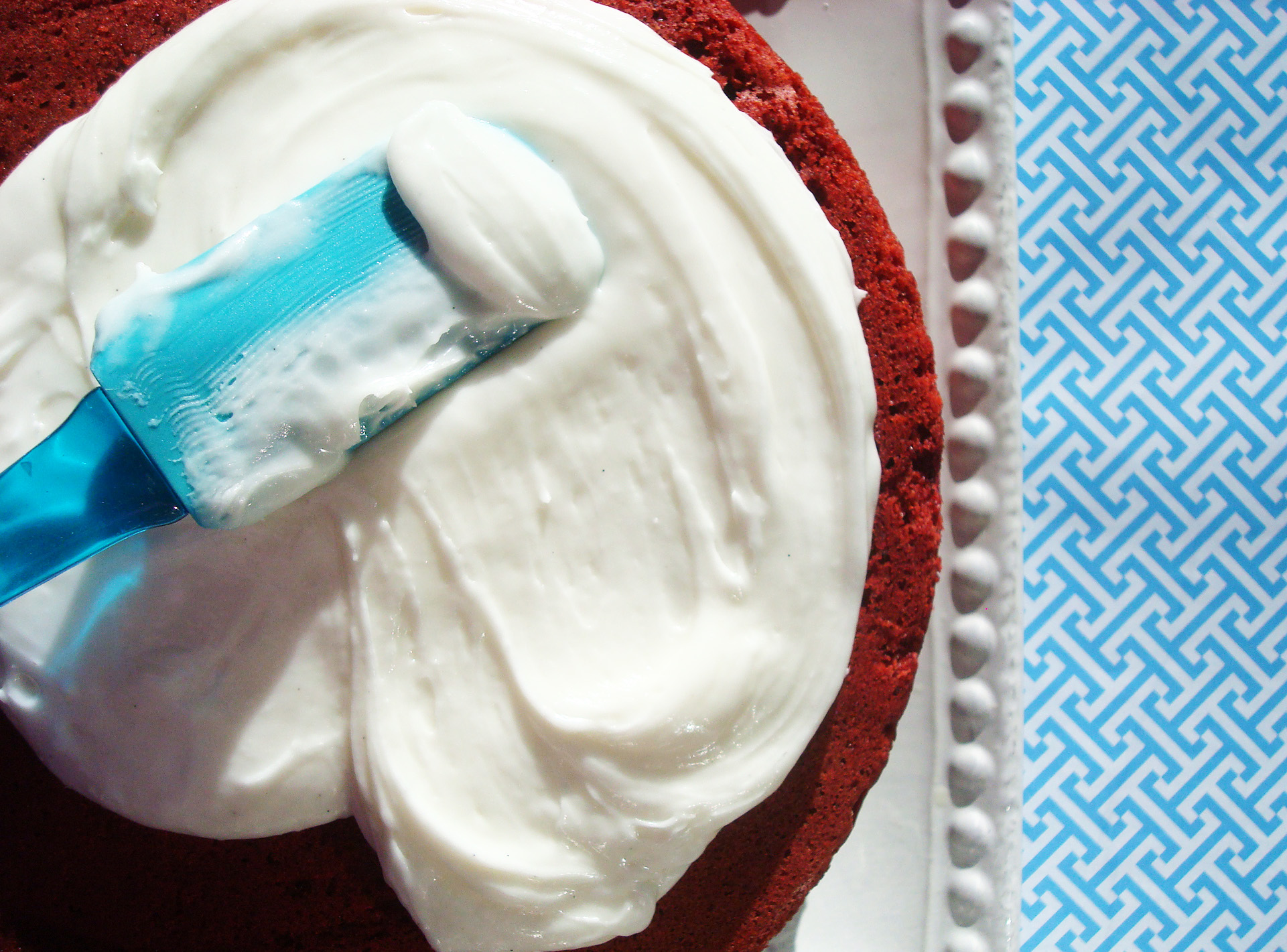 Photos via CakeSpy
Greek yogurt can be used to make a cake frosting that is flavorful, creamy, and delightfully tangy. It works well with just about any cake that contains buttermilk, or any cake that you'd consider topping with cream cheese frosting. Whether it's your primary concern or not, it's also a healthier choice, as Greek yogurt boasts a myriad of health benefits, from improved digestion to prevention of high blood pressure.
What kind of yogurt should you use?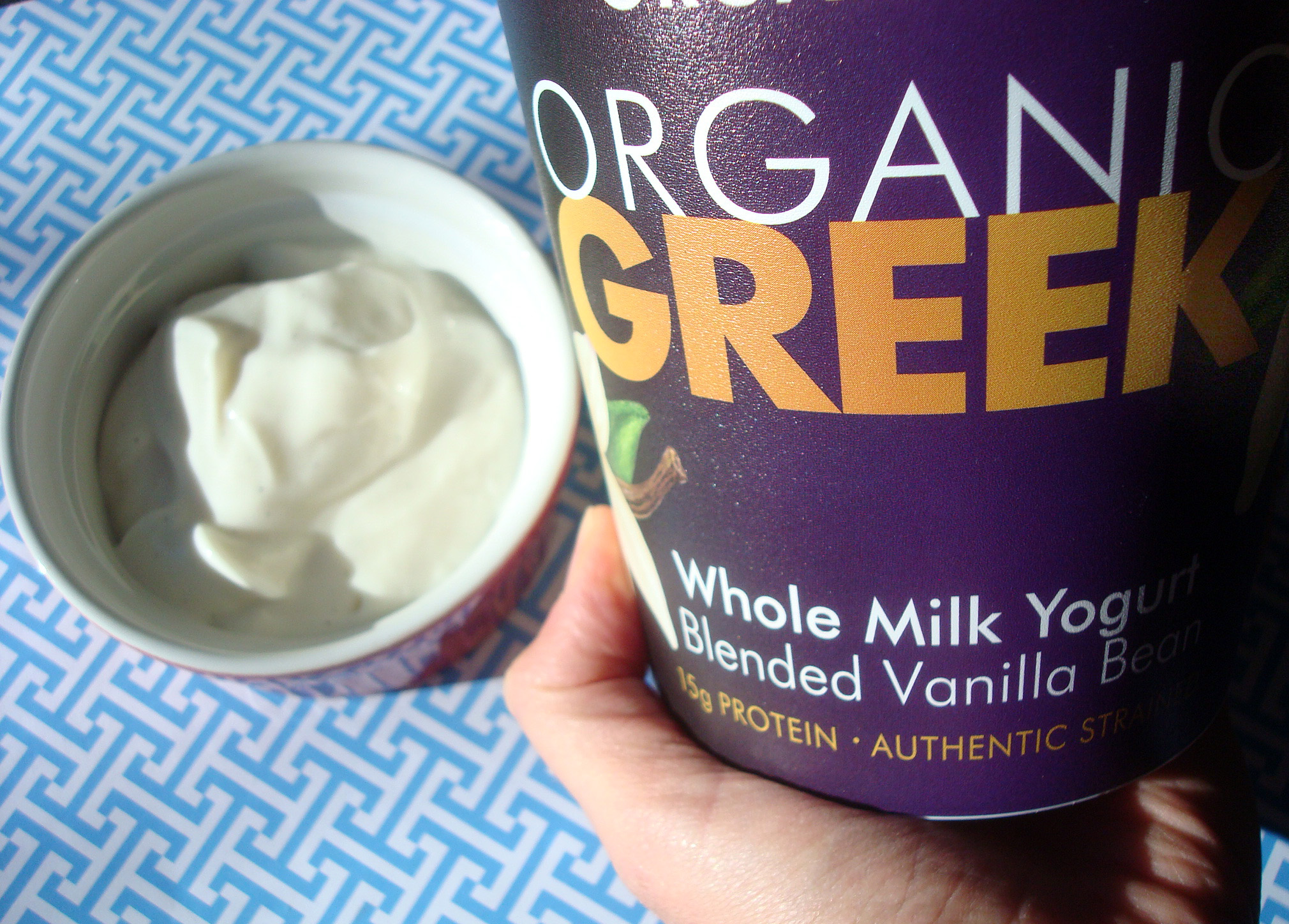 Here are some considerations to help you choose the best yogurt for the job.
For the best flavor, use a full-fat Greek yogurt or a 2% milk yogurt. Non-fat yogurt is not suggested.
If you use a flavored Greek yogurt, such as vanilla, you may want to taste the icing before adding vanilla extract; it may not need it.
Speaking of flavors, yes, it is fine to use a flavored yogurt for this frosting! Just make sure it's a flavor that is harmonious with the cake you'll be icing.
You can use homemade yogurt for this recipe; just make sure it is strained for a thicker consistency.
You can control how "yogurt-y" this frosting tastes. You may not use all of the sugar called for in the recipe. This will yield a thinner frosting, but it can still be used as a thin icing or as a thick glaze.
Working with greek yogurt frosting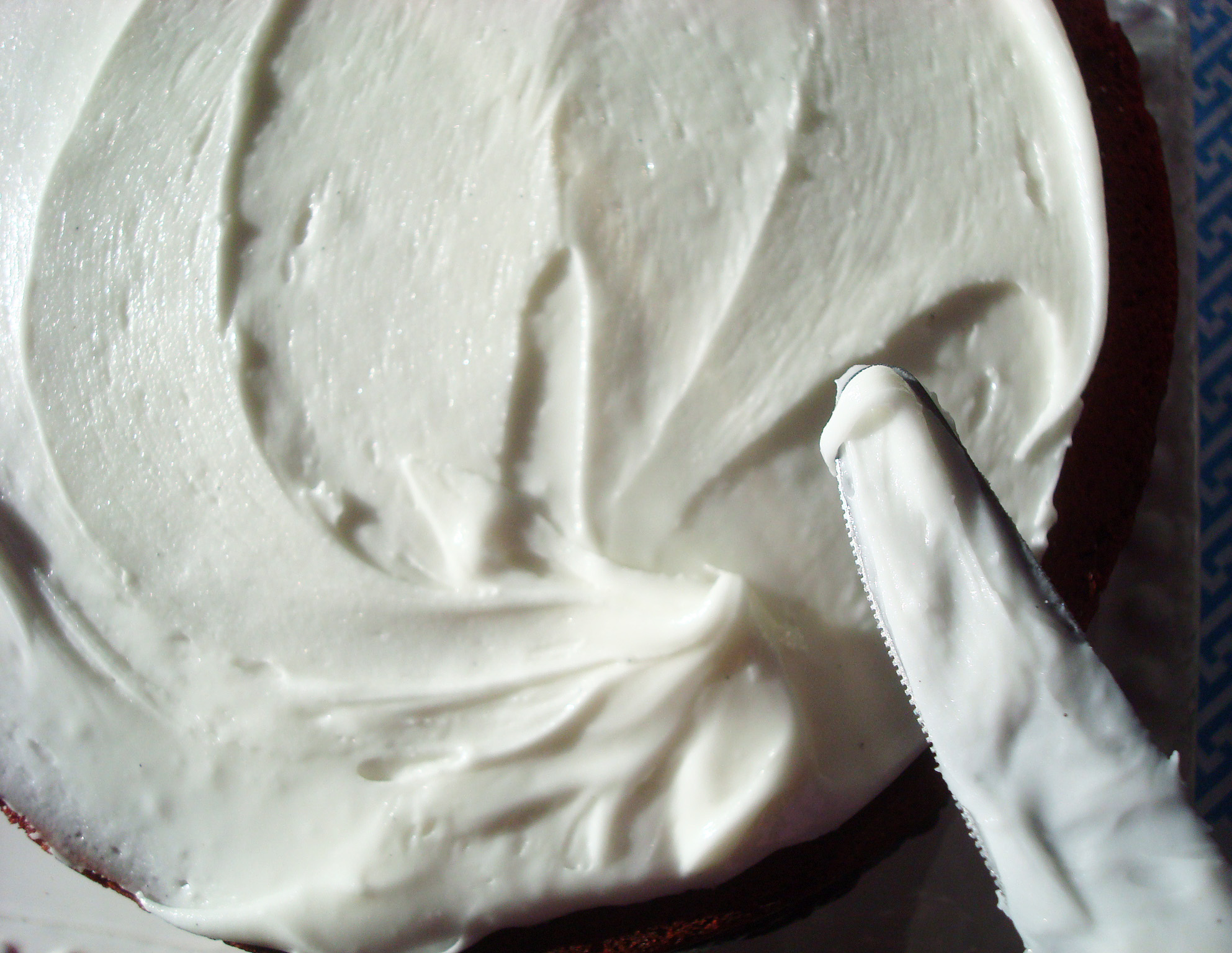 Greek yogurt frosting has a different consistency than buttercream. Here are some considerations for working with it in your cake decorating.
How does this frosting fare in the piping arena? Good, but not great. It can be used to pipe simple shapes, words, or motifs, but the texture will soften after it is piped, so this frosting is not the best choice for sharp details such as piping with a star tip.
It is suggested that you apply a crumb coat to cakes before icing them with greek yogurt frosting.
For best results, use the frosting right after you make it; it can set and then will not spread quite as smoothly.
Greek yogurt cake frosting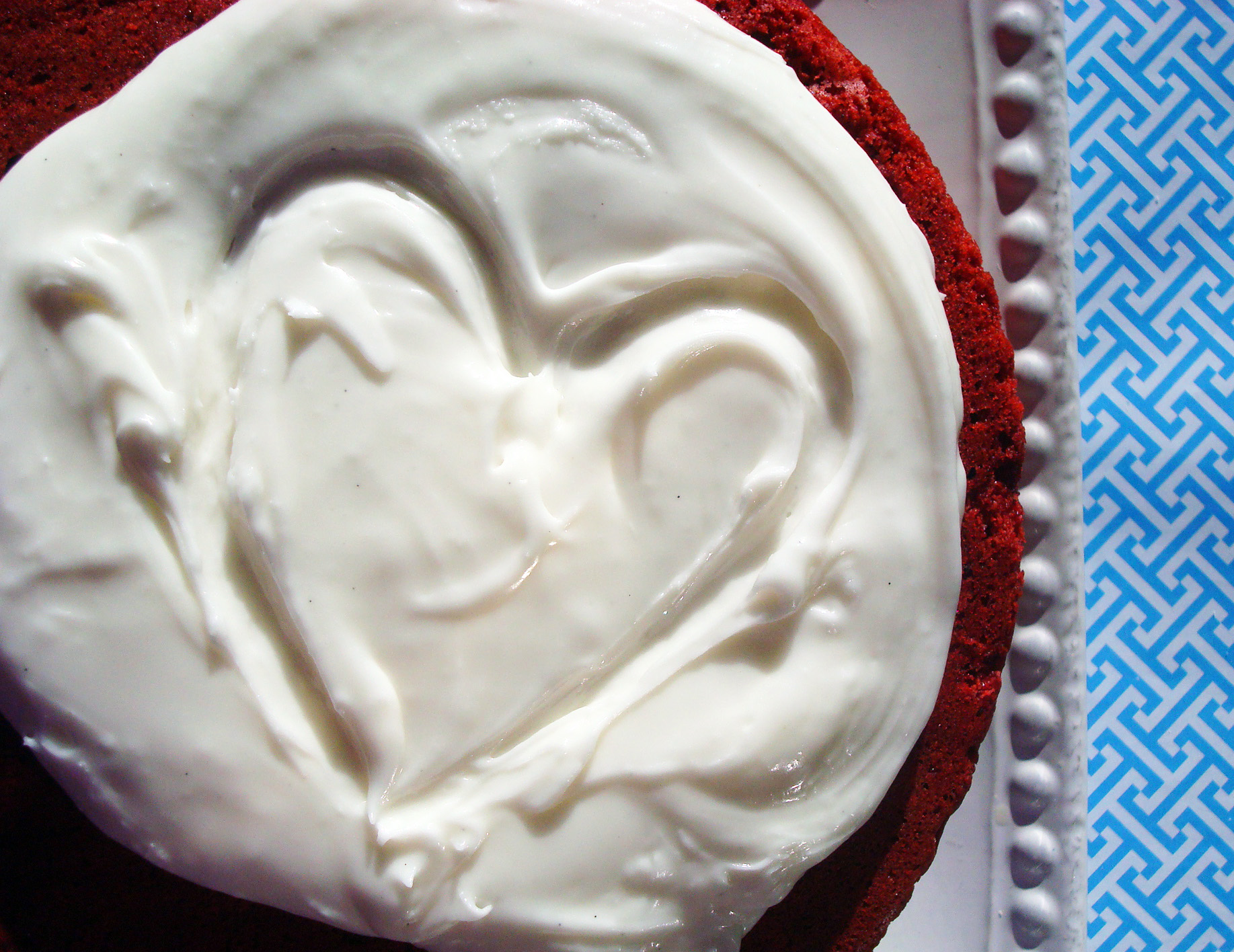 Makes about 3 cups (sufficient to ice and fill a two-layer 9-inch layer cake)
3/4 cup Greek yogurt
1/2 teaspoon vanilla extract
pinch of salt
8 cups confectioners' sugar
Note: International readers may enjoy our handy metric conversion guide.
Step 1:
Put the Greek yogurt, vanilla extract, salt, and three cups of the confectioners' sugar in the bowl of a stand mixer. Start mixing on the lowest speed; if you start higher, you could end up with a snowstorm of confectioners' sugar, which is no fun to clean up. Once the sugar has mixed in a bit, raise the speed to medium and mix until fully incorporated; pause to scrape down the sides of the bowl as needed.
Step 2:
Add the remaining sugar one cup at a time, pausing to scrape down the sides of the bowl with each addition. The mixture will begin to thicken; you're looking for a consistency that is almost like a soft taffy, but spreadable. The frosting will have a different texture than a classic buttercream.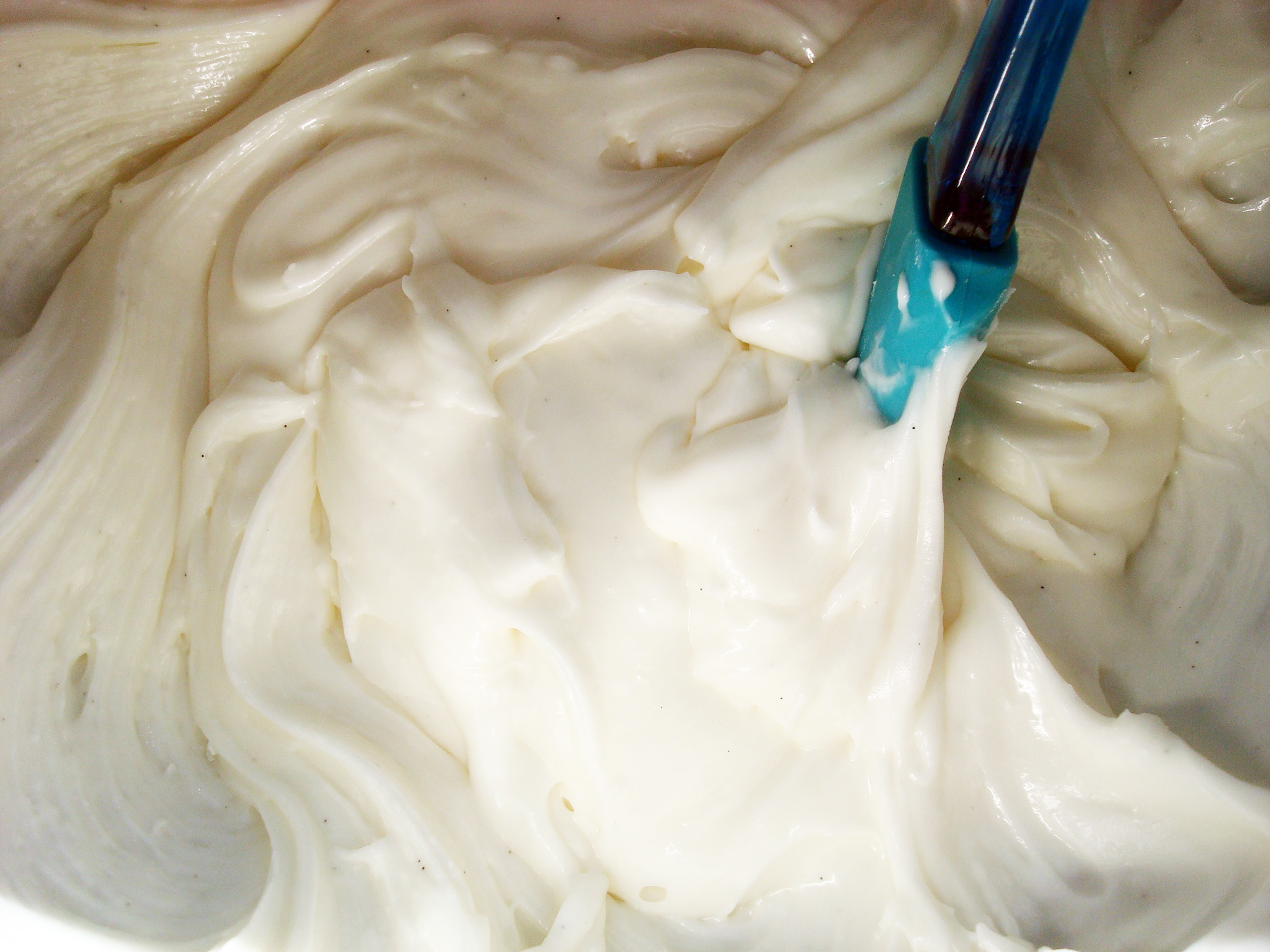 Step 3:
Because of the slight stickiness and thickness of this frosting, it is suggested that you apply a crumb coat and allow it to set before fulling icing the cake. It will set firm, not quite the same consistency as a classic crusting buttercream, but with the same general effect. Once set, you can add any additional piping or design elements as you would on a buttercream-topped cake.