Making homemade yogurt is a simple process that will add panache and a tasty tang to your healthy cooking repertoire.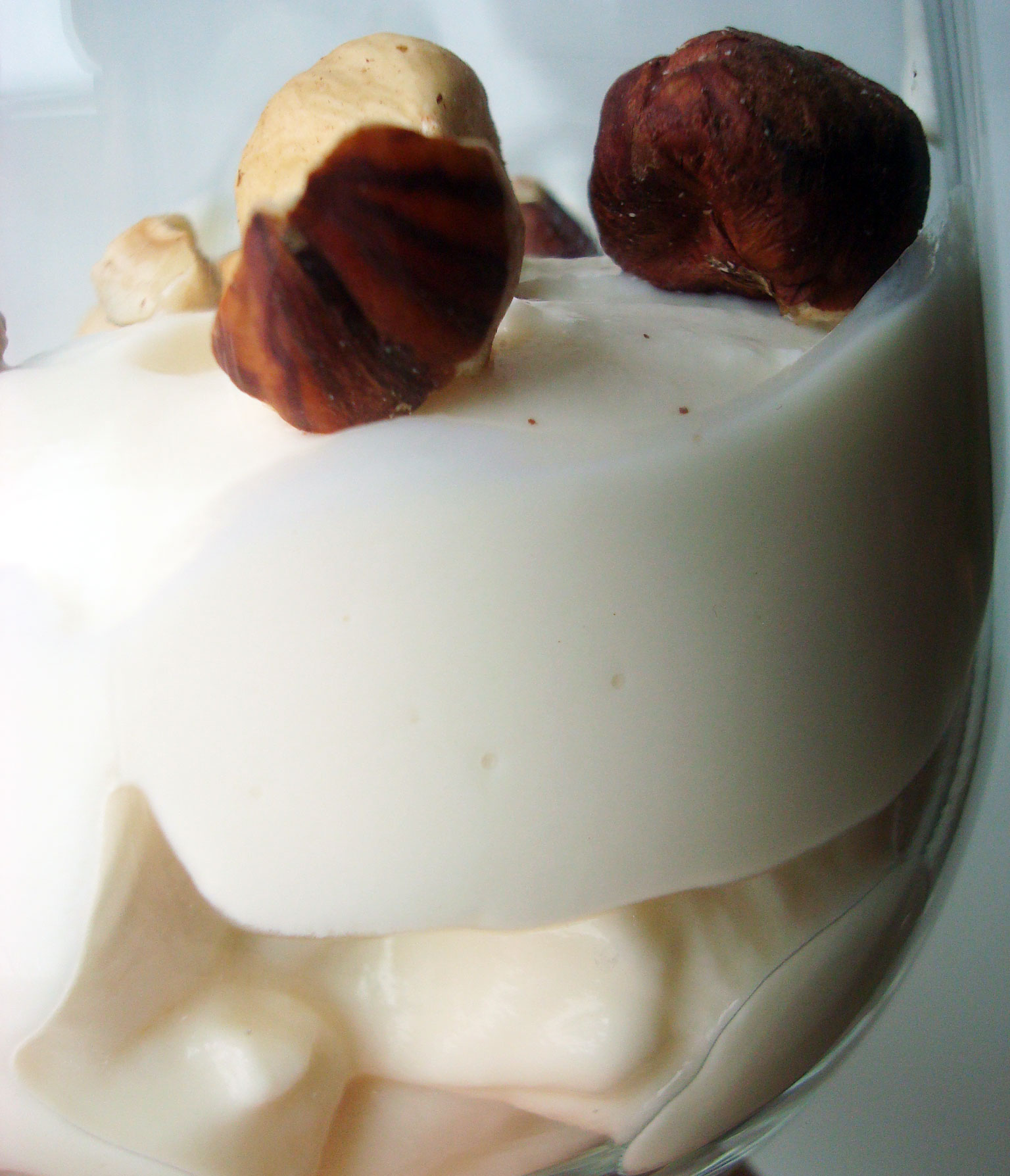 Photos via CakeSpy
Why make yogurt at home?
The benefits of homemade yogurt are many, and not just in terms of your health. Here are just a few.
It's easy
This easy homemade yogurt recipe can be mastered quickly, with only four steps and two ingredients called for. While yogurt machines do exist, it's easy enough to go through the steps without specific equipment.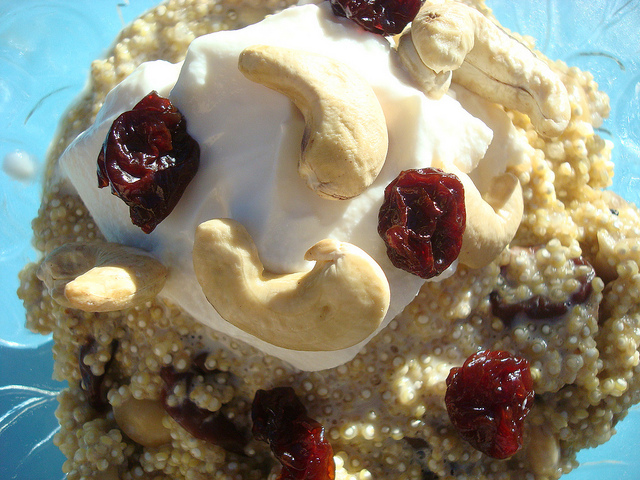 Personalize it
This recipe allows plenty of room to accommodate your yogurt preferences: it can be more or less tangy, thicker or thinner in texture, depending on how you let the ingredients "incubate." That means you can make the yogurt just right, whether you're using it to top a quinoa porridge or to add to the batter for a cake.
The finished yogurt also makes a wonderful food gift. (See more handmade food gift ideas, plus valuable tips and ideas for packaging, in the Craftsy class Sweet & Savory Food Gifts.)
Quality control
Although there are only two ingredients involved, the fact that you have complete control of these ingredients can offer a myriad of subtle flavor variations.
Milk
You can choose whatever milk product you'd like, whether it's skimmed milk, full-fat milk from a local dairy, soy milk, or even chocolate milk (yes, really). Or, if you'd like to use this yogurt in a dessert-related capacity or for a thick, luxuriant garnish or topping, go ahead — use part cream.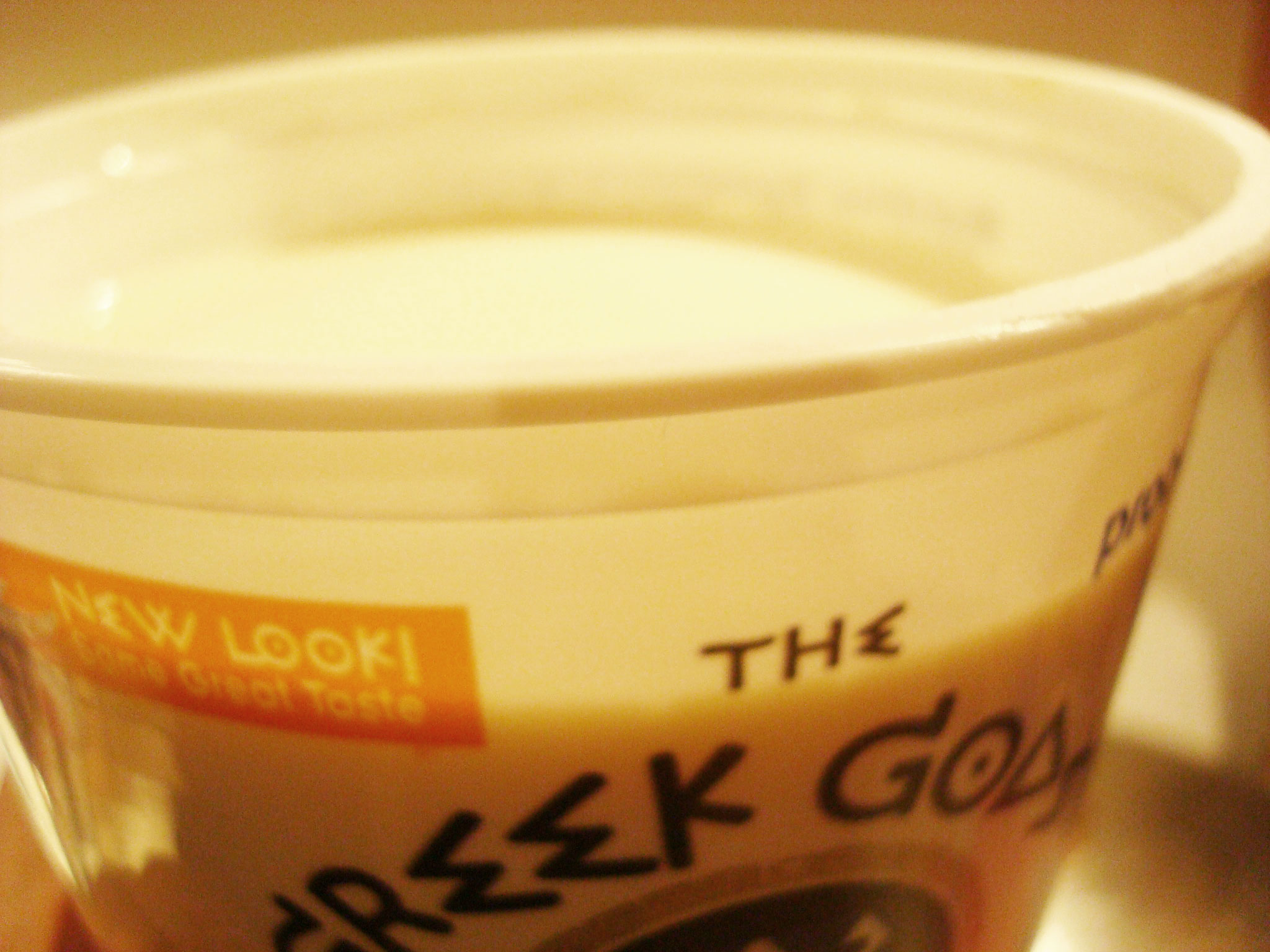 Yogurt
You can use any type of yogurt with an active culture as your starter. That's the only "rule" – beyond that, you could use thick Greek yogurt, a thinner yogurt, or even a flavored variety.
Yogurt for life
Once you've made one batch, you can make yogurt indefinitely! A small amount of yogurt from your first batch can be the starter for your next batch. Like a sourdough starter for artisan breads, this can continue indefinitely. Over time, this can play out to your economical advantage, since you'll only have to buy milk at the store, rather than milk and yogurt.
Recipe notes
Before you store your yogurt, make sure to sterilize the container you're putting it in. This will keep the bacteria from developing in a non-healthy way.
This recipe can easily be doubled or even quadrupled. Simply follow the ratio listed below.
Easy homemade yogurt recipe
Ingredients:
2 cups milk
2 tablespoons yogurt
Equipment:
An airtight jar, or several small airtight jars, sterilized
A medium, heavy bottomed saucepan
An instant-read thermometer
Step 1:
Place the milk in your heavy bottomed saucepan. Heat over medium-low heat, stirring occasionally to prevent scorching, until the mixture has reached 180 degrees F. This will not be boiling, but will be bubbling. Remove from heat.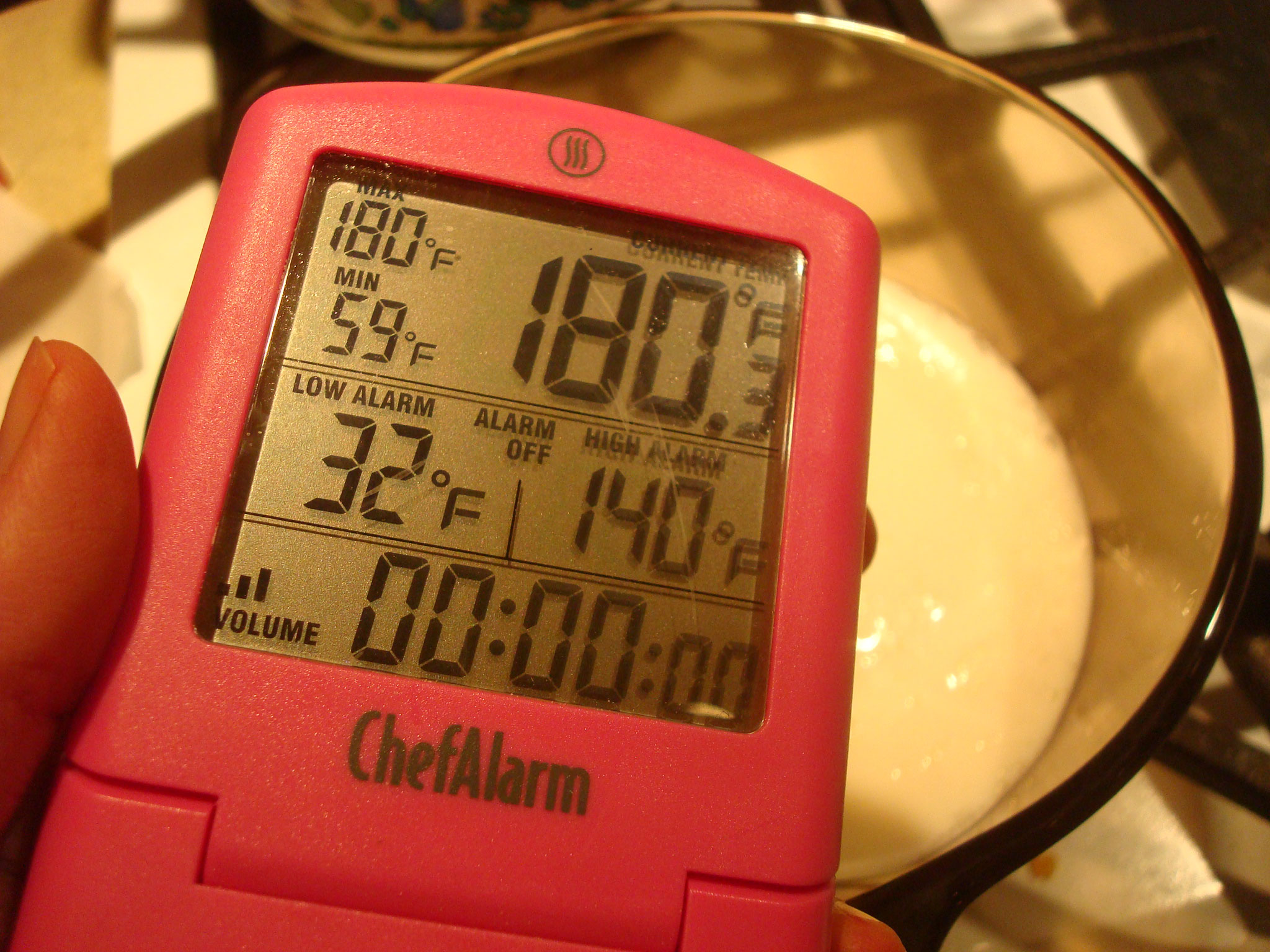 Step 2:
Monitor the temperature as the milk cools. Once the temperature has dropped to 110 to 115 degrees F, add the yogurt to the mixture.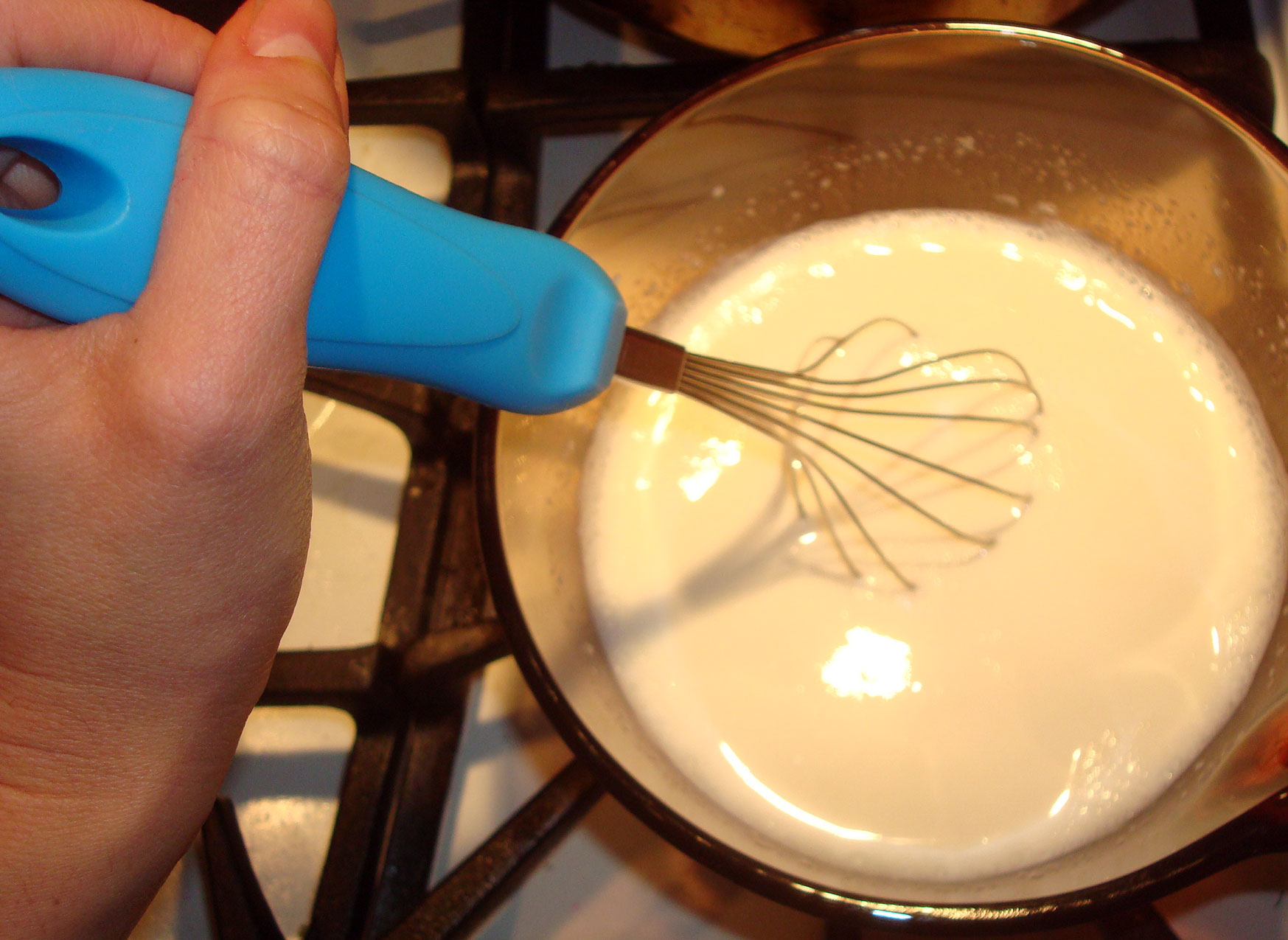 Mix thoroughly, and transfer to the waiting container or containers.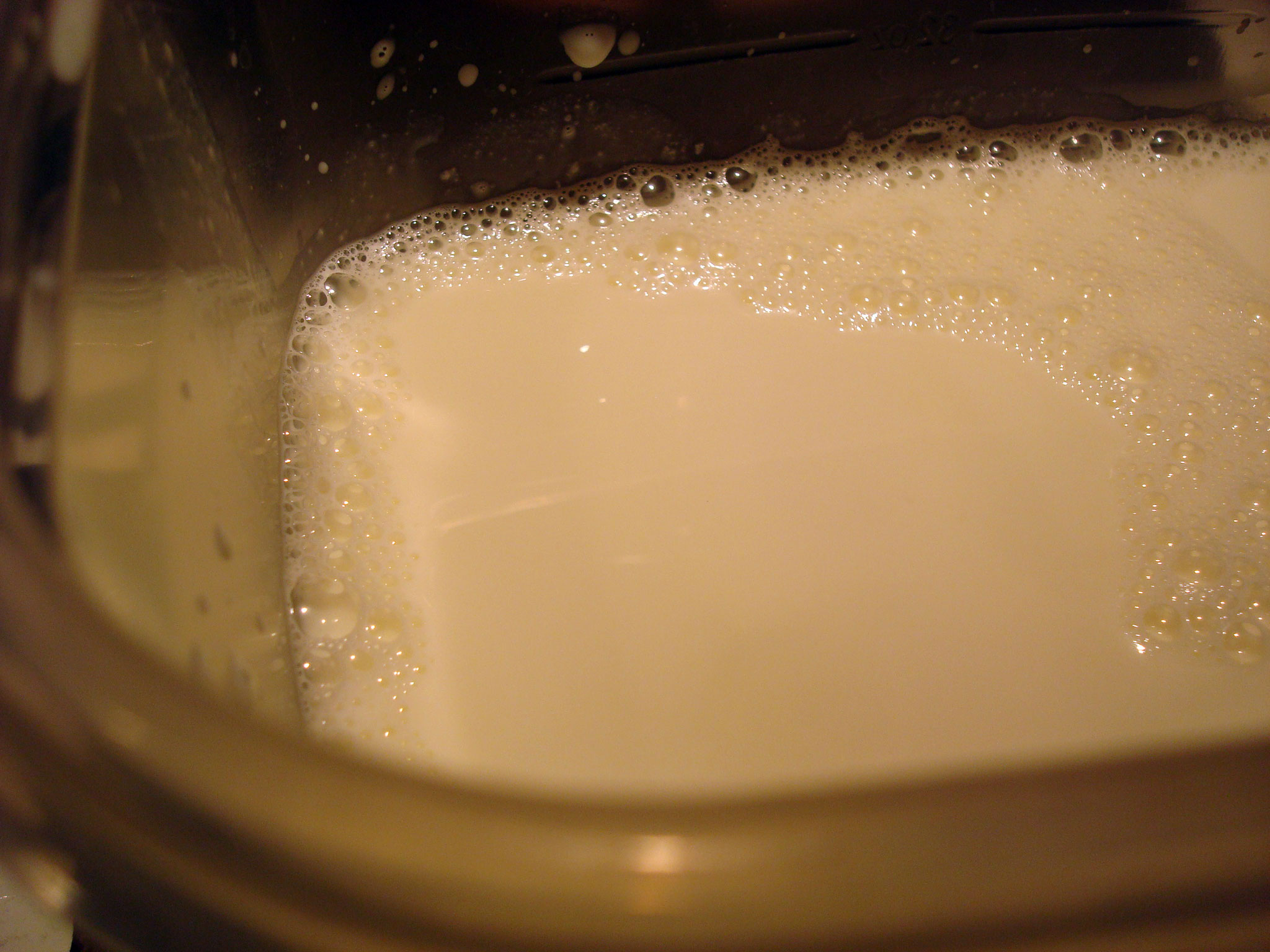 Step 3:
Cover place the lid on the container and let the yogurt sit for a while. This can be done in a couple of ways.
One method (and, admittedly the easiest one) is to simply leave it at warm room temperature for 10 to 12 hours.
If it's cool in your kitchen, wrap the container with a towel to keep it warm. After 10 to 12 hours, give it a taste. If it isn't quite as tangy as you'd like, let it sit a couple more hours. While the flavor using the above method is fantastic, the texture can err toward thin.
Another method, which tends to yield thicker yogurt, involves maintaining a temperature of about 100 degrees F for 4 to 6 hours after combining the yogurt and cooled milk. This can be done by placing the container in a water bath with water that you keep between 100 and 110 degrees F, or heating your oven to 100 degrees F and placing the yogurt in the center rack — just be sure your container is heatproof. While this isn't an extremely high temperature, you don't want anything to start melting.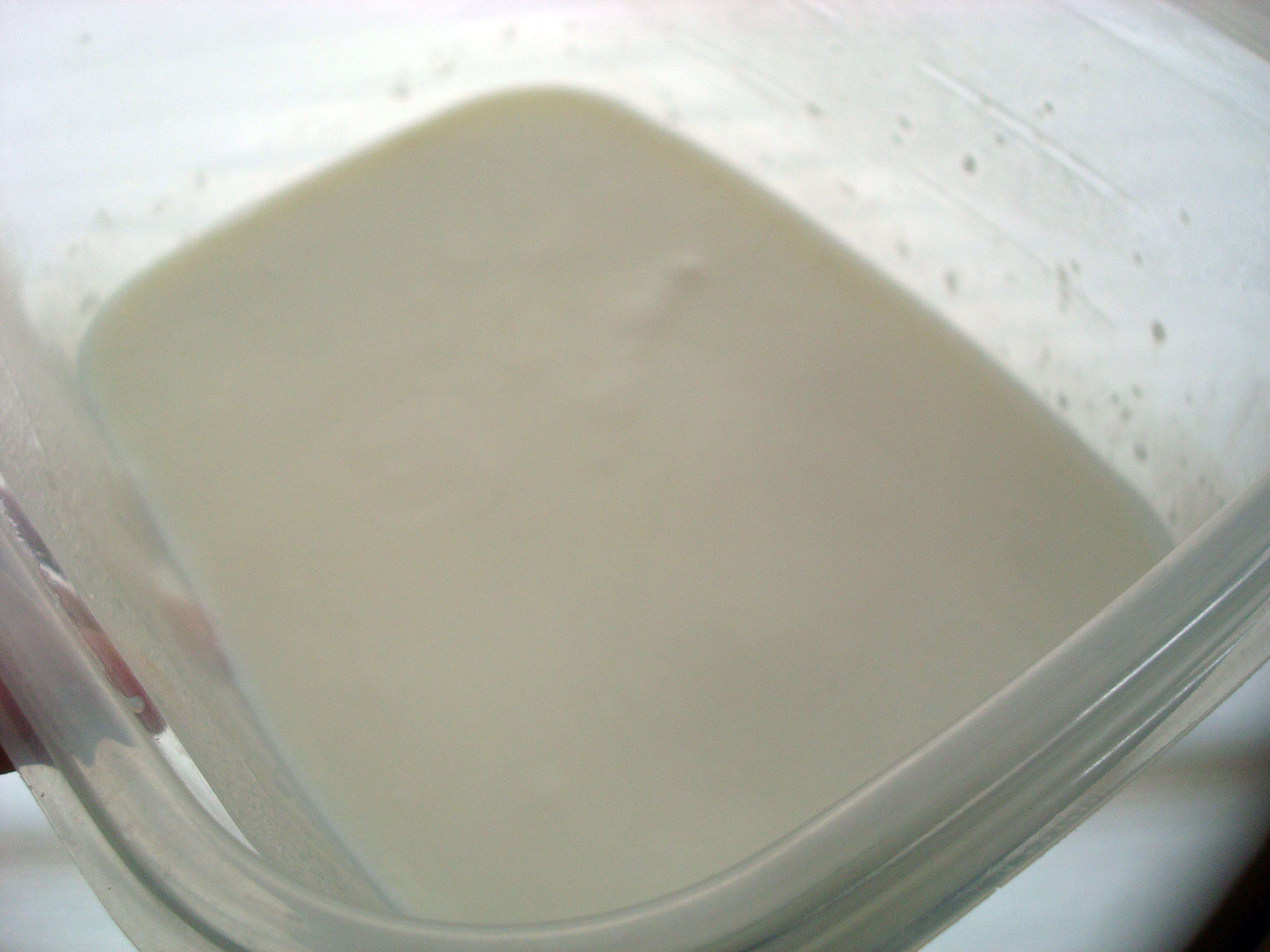 Step 4:
Once the yogurt tastes right to you, refrigerate it for several hours. It will then be ready to eat.
Keep it stored in the refrigerator in an airtight container.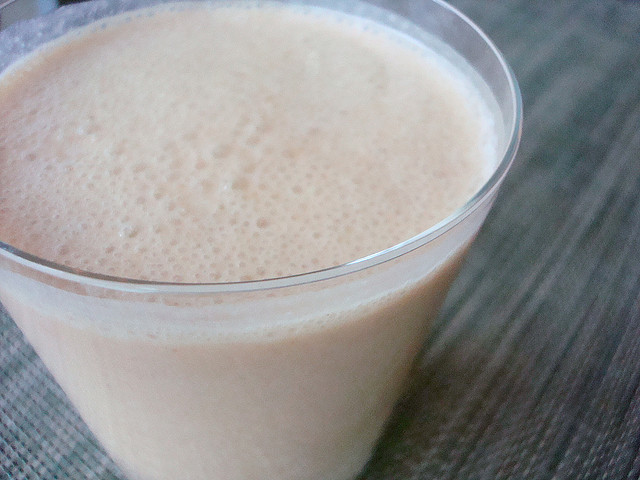 You go, yogurt
Now that you've made yogurt, there are a number of ways to adapt it and use it.
Make it "Greek-style" by straining excess liquid. Strain the yogurt through a cheesecloth or large coffee filter. Be sure there is plenty of room to gather the cloth and form a little pouch. Tie the parcel with string, and hover over a strainer. The excess liquid will gradually drip out.
Create a cafe-style smoothie with your homemade yogurt for a healthy start to the day.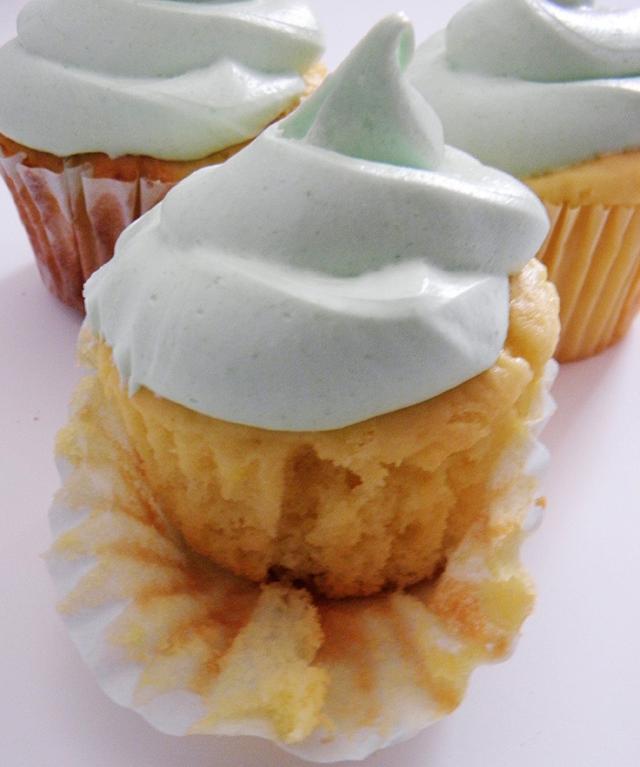 Greek yogurt cupcakes via heatherdw
Use Greek-style yogurt to create delicious cupcakes.
Use plain strained yogurt for a healthful alternative whenever you'd normally use mayonnaise or sour cream, such as topping baked potatoes.
Serve yogurt on the side with butter cake and fruit. Let the words "health food" veer far from your thinking.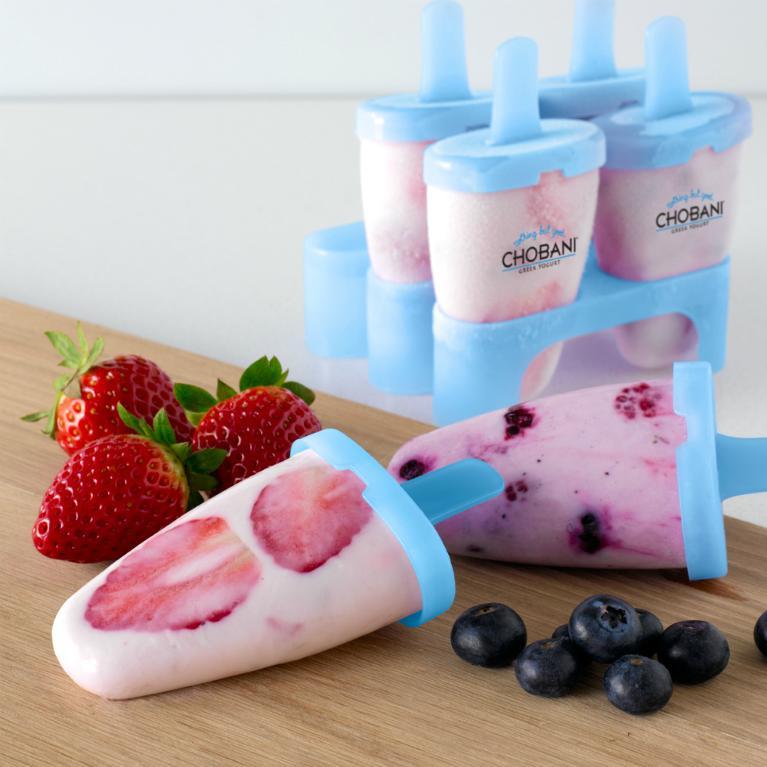 Yogurt pops via MyFavThings