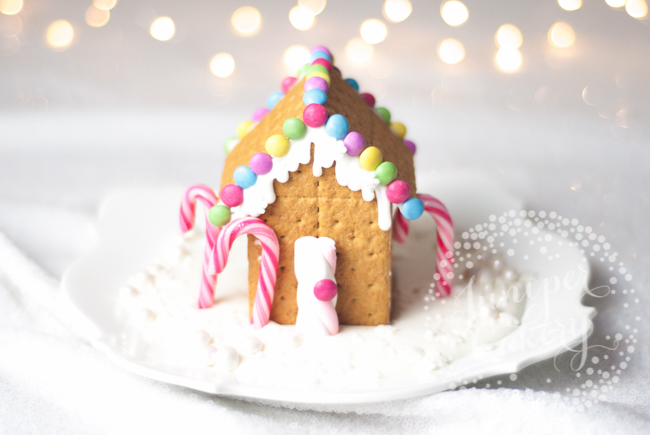 In a perfect holiday season we'd have all the time in the world to joyously bake gingerbread dough and make the most beautiful little houses. But, thankfully for those who are in a hurry (or are just a little impatient), there are graham crackers! And you know what? Houses made of these store-bought cookies are just as much fun to decorate as the real deal. (Plus they're mini … which automatically means cuter.)
Graham Cracker Gingerbread House
Level: Easy
What You Need
Graham crackers
Royal icing
Candy
Sprinkles
Small sharp knife
Instructions
1. Prep Your Crackers
Break apart your graham cracker pieces. You'll need two double pieces (squares) for the roof, and two more double pieces for the side walls of your house. You'll also need two full graham crackers for the front and back of the house. Use a sharp knife to gently saw away two opposing diagonals to make the roof shape (you can use those little holes as cutting guides!).
2. Start Building
On a board, plate or cake stand smothered with royal icing, begin to build your house. (All that icing acts as glue to hold your pieces in place.) Start by propping up one side wall. Then pipe more royal icing down the edge of the cracker — this will be glue for your next piece.
3. Add the Front Wall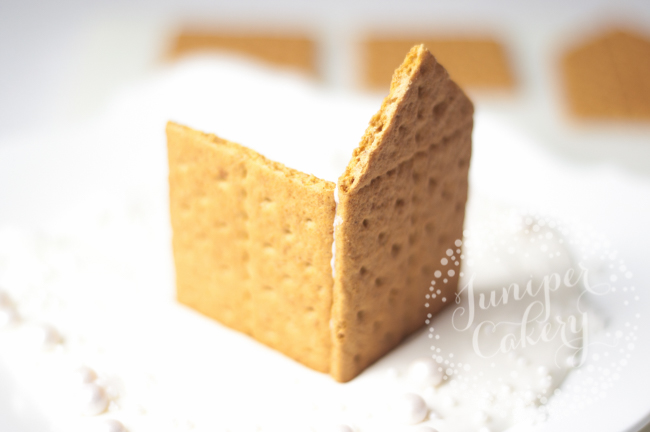 Now gently attach the front of your house, using just enough royal icing. (If you use too much, it can seep out and look messy later!)
4. Keep Building
Add your other side wall. Pipe royal icing along both edges at the back. You'll want your side walls to attach to the inside of your main front and back pieces. This generally looks a little tidier.
5. Add Your Back Wall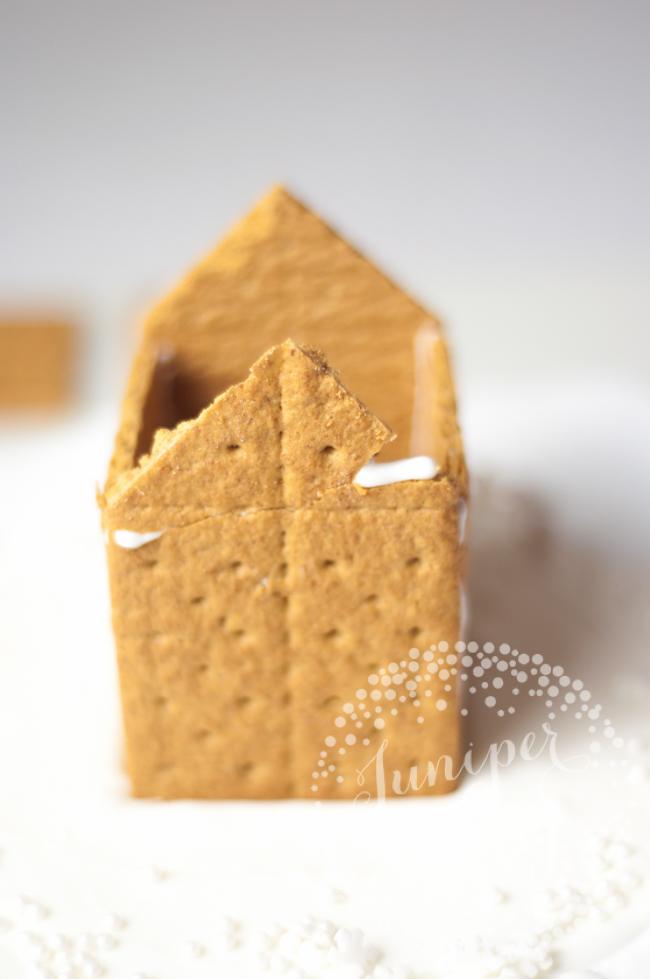 Now add your back wall.
Good to Know: See how ours broke? It's absolutely fine if this happens. Simply glue it back together with more icing!
6. Make It Snow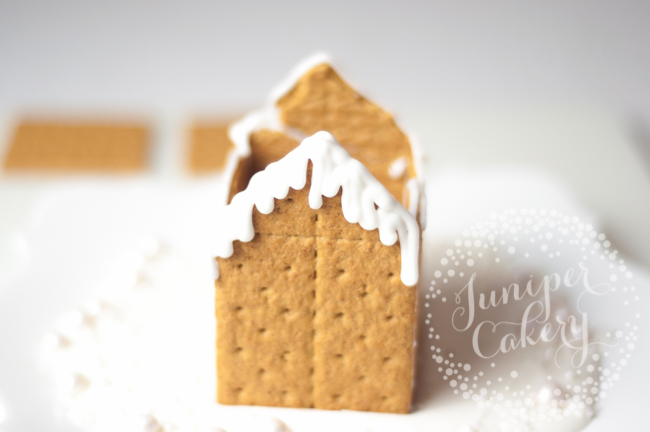 Pipe royal icing along the top of your house to make a cute icicle effect. At this point you can also add some pretty snowflake sprinkles, sanding sugar or nonpareils.
7. Top It With a Roof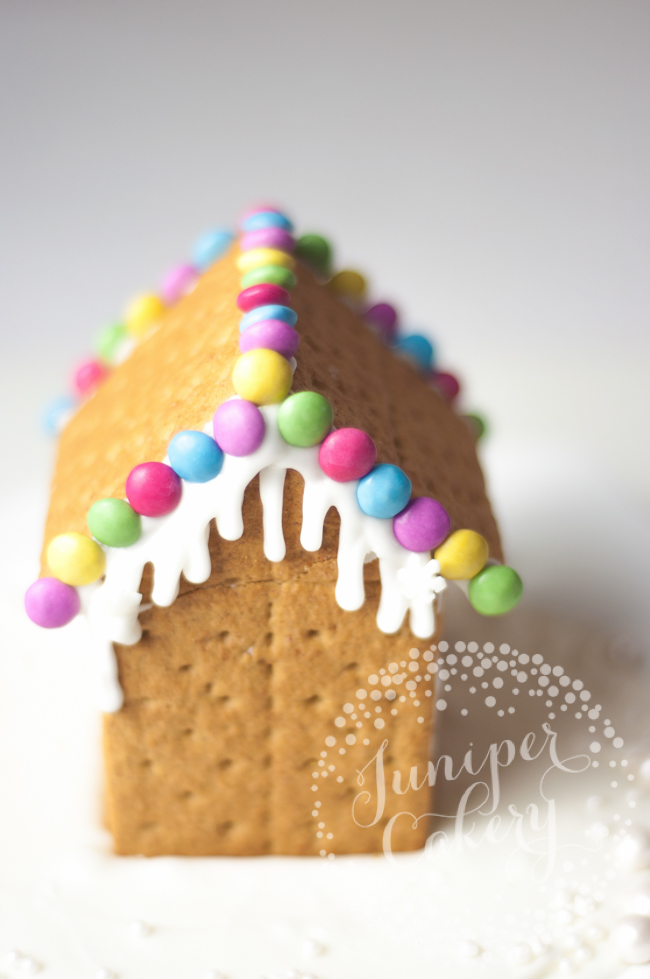 Press the two roof pieces to the top of the house, and secure them down the middle with a bit of royal icing.
Trim your rooftop with colorful candy pieces. We piped some royal icing along the edges of our roof, then added bright candy-covered chocolates.
8. Get Decorating!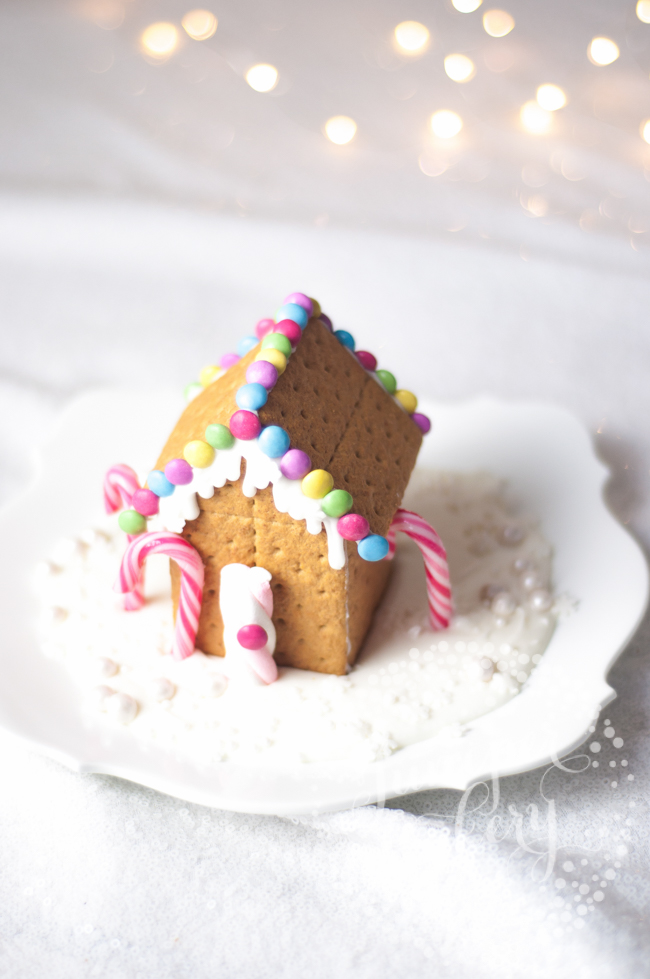 Once your graham cracker gingerbread house is built, the fun really begins. Add some crushed candy canes to the snow, a marshmallow door, and whatever else you like!