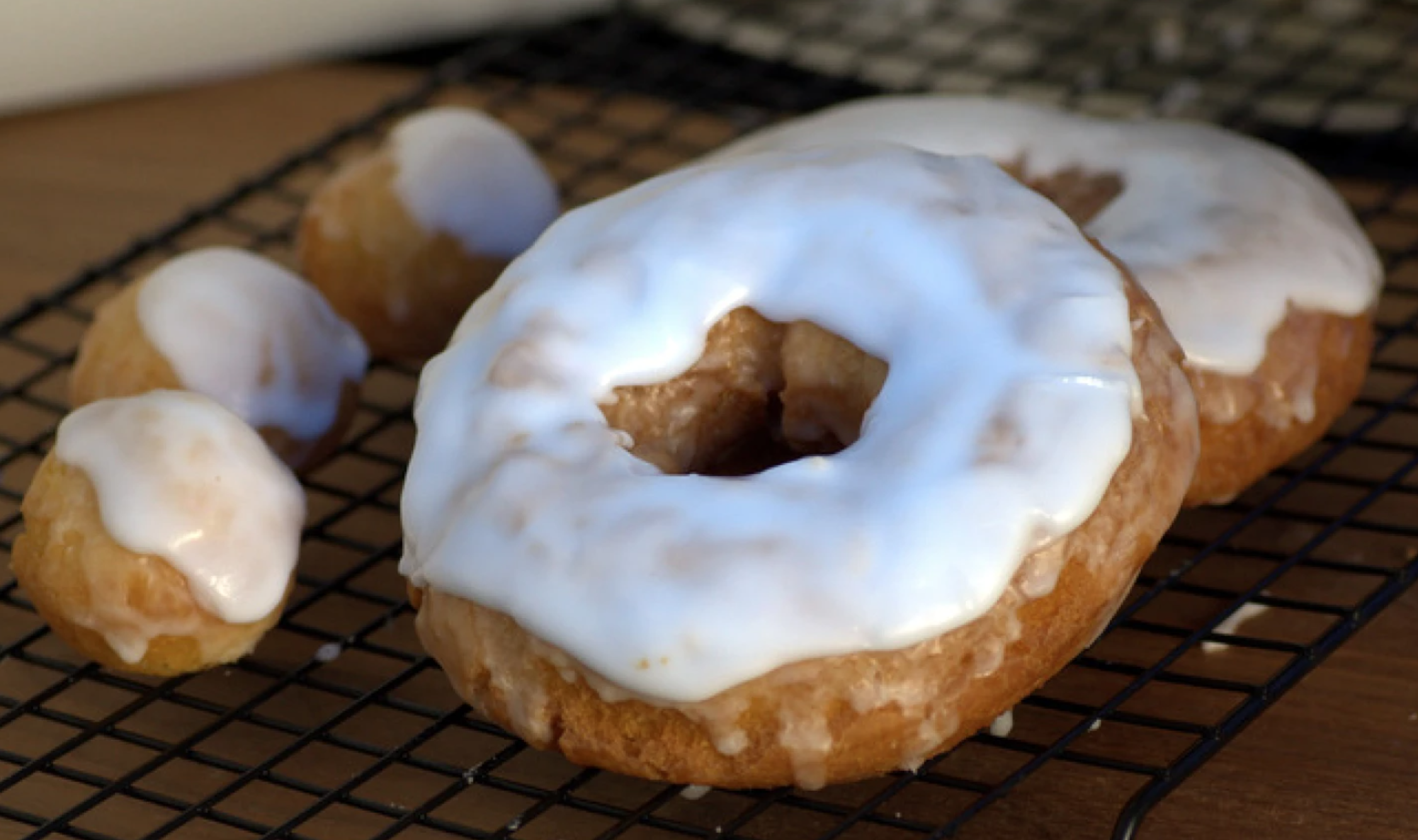 Fact: everything's cooler when it glows in the dark, especially when it comes to sweets. But you don't have to limit yourself to glow-in-the-dark buttercream or slime cake — now you can bring the fun to your breakfast with "glonuts."
The key to your glowing success is all in the icing. This recipe contains quinine, which is found in tonic water and glows under a black light. And once you cover that tonic water taste with a little (or, heck, a lot) of sugar, you'll have yourself a batch of the sweetest DIY donuts.
Buttermilk "Glonuts"
Yield: about 10-12 donuts and 10-12 donut holes
Ingredients
For the Donuts
3½ cups all-purpose flour
1¼ cups sugar
2 teaspoons baking powder
1 teaspoon baking soda
1 teaspoon salt
¾ cup buttermilk
2 large eggs
2 tablespoons butter, melted and cooled
2 teaspoons vanilla extract
4 cups (approximate) vegetable oil for frying
For the Frosting
3 cups powdered sugar
4-6 tablespoons tonic water
½ teaspoon vanilla extract
Instructions
1. In a large bowl, whisk together flour, baking powder, baking soda and salt. In a medium bowl, whisk together buttermilk, eggs, melted butter and vanilla extract.
2. Pour the buttermilk mixture in with the dry ingredients and stir until a thick dough forms. Cover with plastic wrap and refrigerate for 45-60 minutes.
3. On a well-floured work surface, press out the dough until it is no more than ½" thick. Use a floured donut cutter to cut the dough into rounds.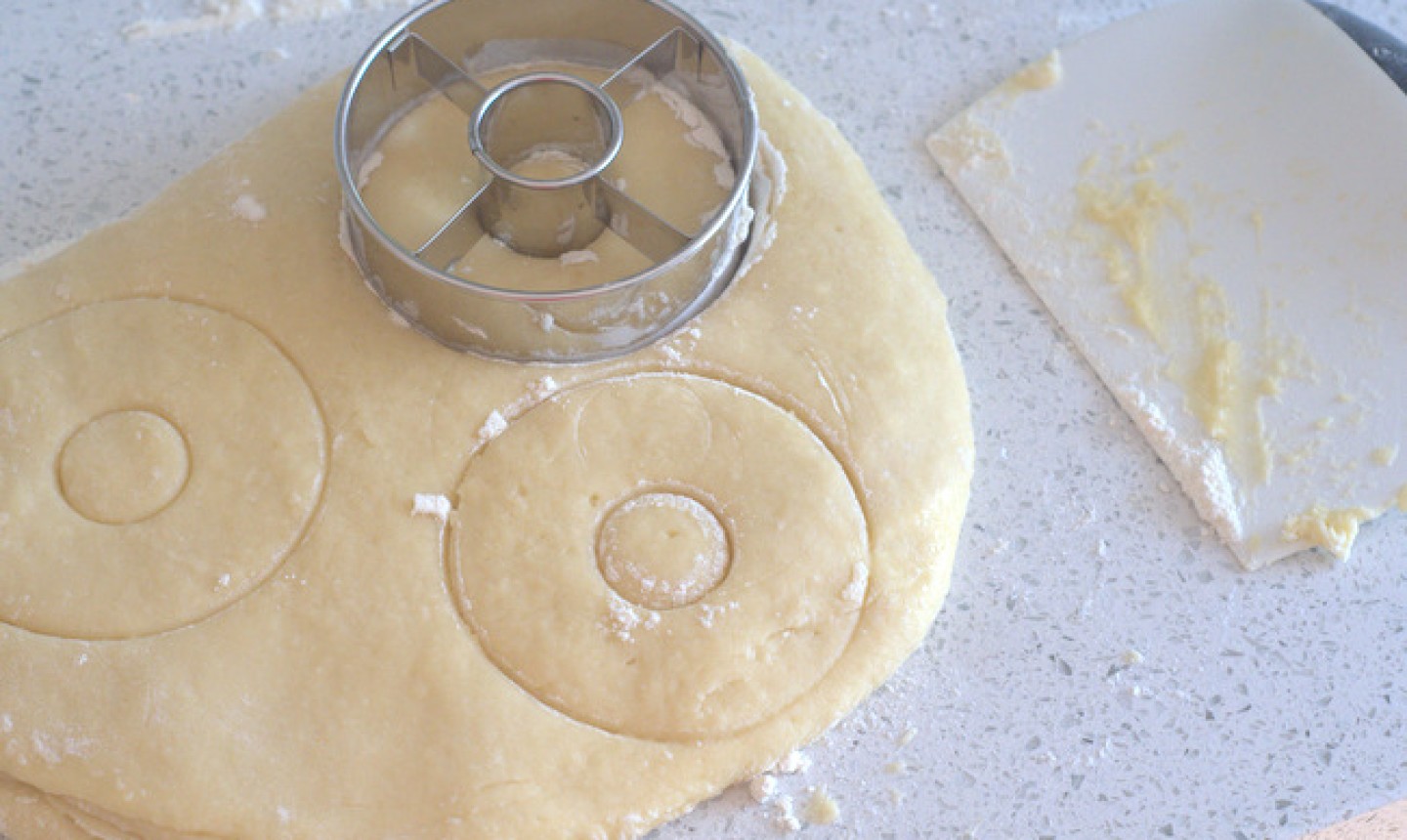 Set the donuts and holes aside on a lightly floured plate or surface, like a baking sheet. Gather the scraps and repeat the process. The yield will vary slightly based on the size of your cutter.
Pro Tip: If you don't have a donut cutter, you can use large and small round cutters instead.
4. In a large saucepan, bring about 4″ of oil to 355-360 F. Carefully drop donuts one or two at a time (depending on the size of your pot) and cook for about three minutes per side, until deep golden brown.
5. Using a slotted spoon, transfer the donuts to a paper towel–lined rack to drain and cool. Repeat with all remaining donuts and holes.
6. Prepare the frosting by whisking together 3 cups powdered sugar, 4 tablespoons tonic water and vanilla extract until thick and smooth. If necessary, add additional tonic water to thin icing.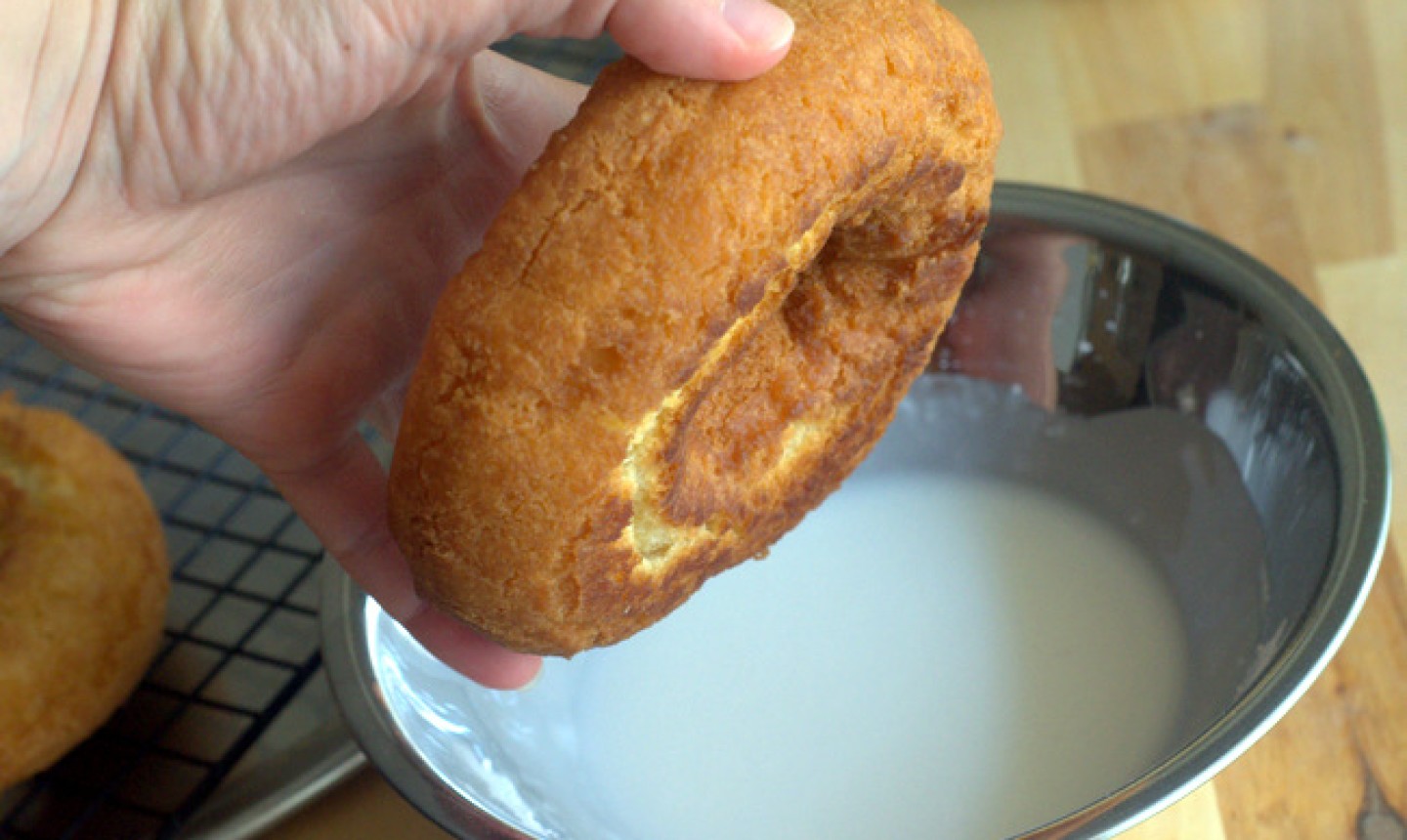 7. Dip cooled donuts in icing and set on a wire rack until frosting is set.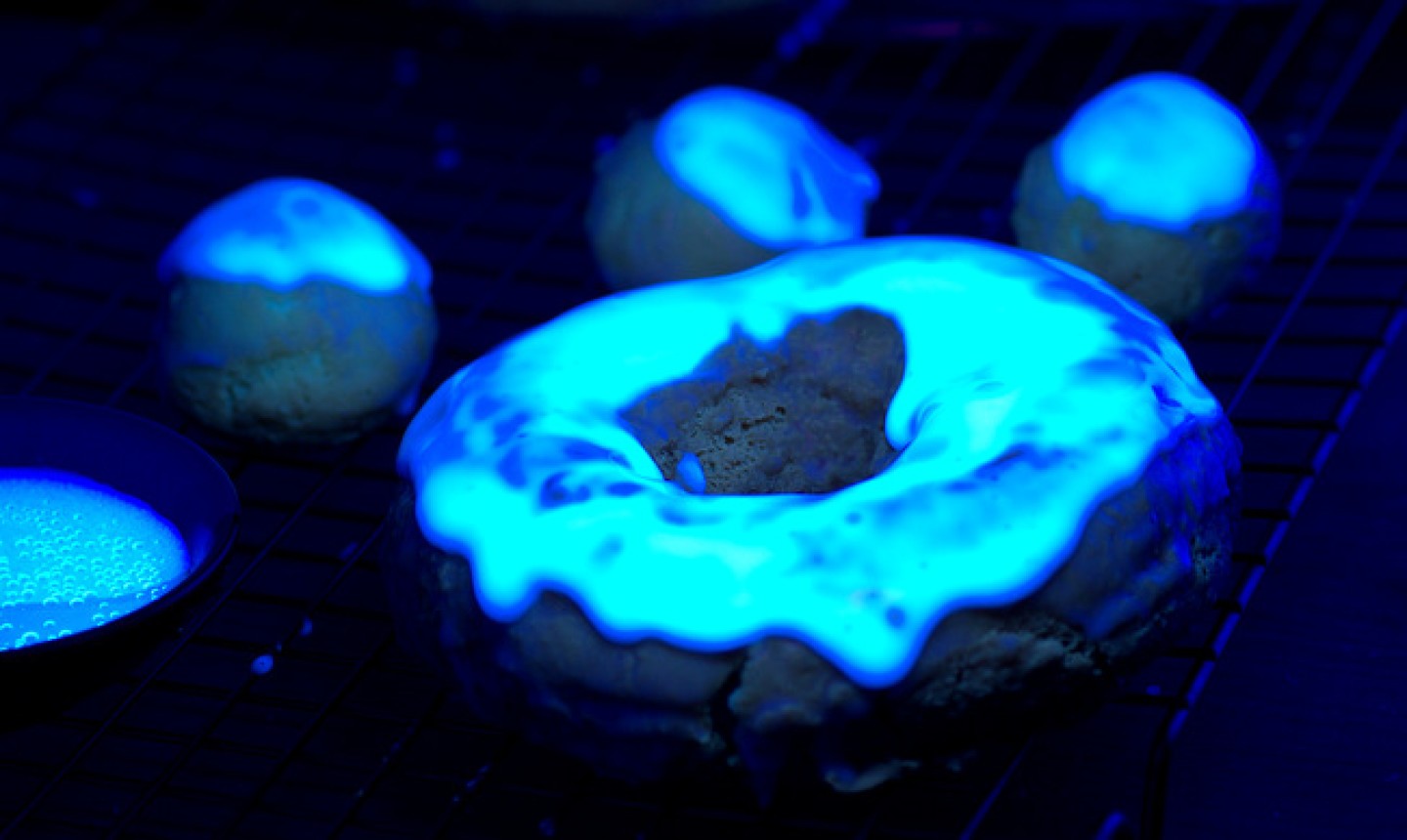 Turn on black lights and watch 'em glow!