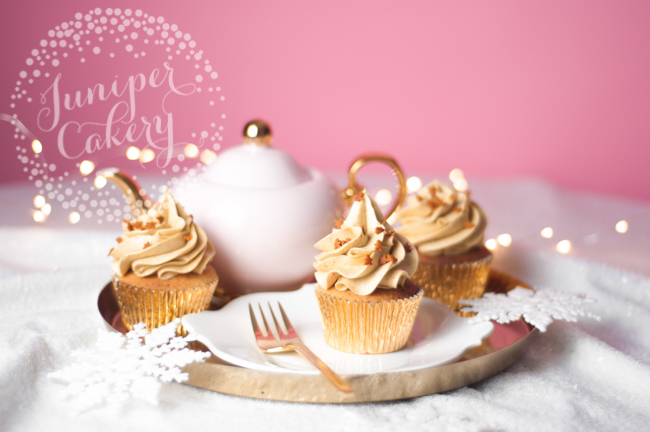 Stockings are hung and snow is falling, which can only mean one thing: it's gingerbread season! You've probably built a gingerbread house and baked little gingerbread men, but for true gingerbread-lovers, take things up a notch this year and bake your own gingerbread cupcakes.
Gingerbread Cupcakes
Yield: about 10-12 cupcakes
Ingredients
½ cup softened unsalted butter
½ cup light brown sugar
1 large egg, lightly beaten
½ cup milk (full fat)
½ cup molasses or treacle
1 cups all-purpose flour
1⅓ teaspoon cinnamon
½ teaspoon ground ginger
½ teaspoon nutmeg
1 teaspoon allspice or mixed spice
2 pinches of salt
½ teaspoon baking powder
½ teaspoon baking soda
Pre-made buttercream or cream cheese frosting
Instructions
1. Pre-heat your oven to 350 F and prepare your pan with cupcake liners.
2. Cream softened butter with light brown sugar. Don't over-mix, as this will add too much air to the batter. The butter mixture should be mixed until just combined. Scrape creamed butter down from the sides of the bowl.
3. Add egg, milk, molasses and spices (allspice, cinnamon, ginger, nutmeg) along with flour, salt, baking soda and baking powder. Beat until combined.
4. Fill your cupcake liners until they're ⅔ full and bake for 20-25 minutes, or until a cake tester comes out clean.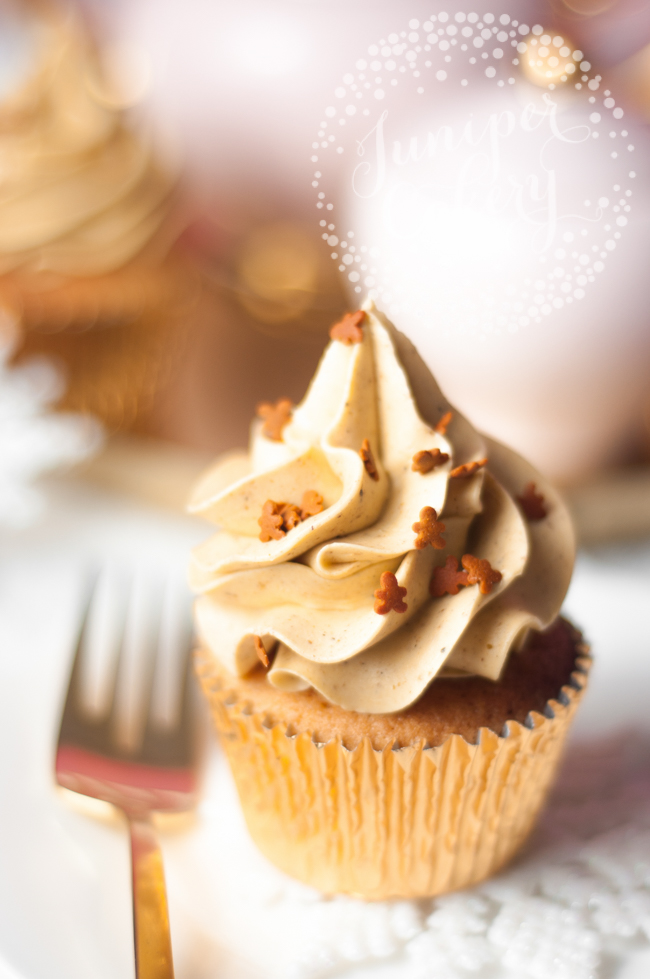 Remove your cupcakes from the warm cupcake pan and place on a rack to cool.
Good to Know: If you want to amp up the gingerbread flavor, top your cupcakes with an allspice-and-cinnamon flavored buttercream and decorate with baked gingerbread cookies. You can also top the cupcakes with white chocolate buttercream and drizzle them with caramel sauce.