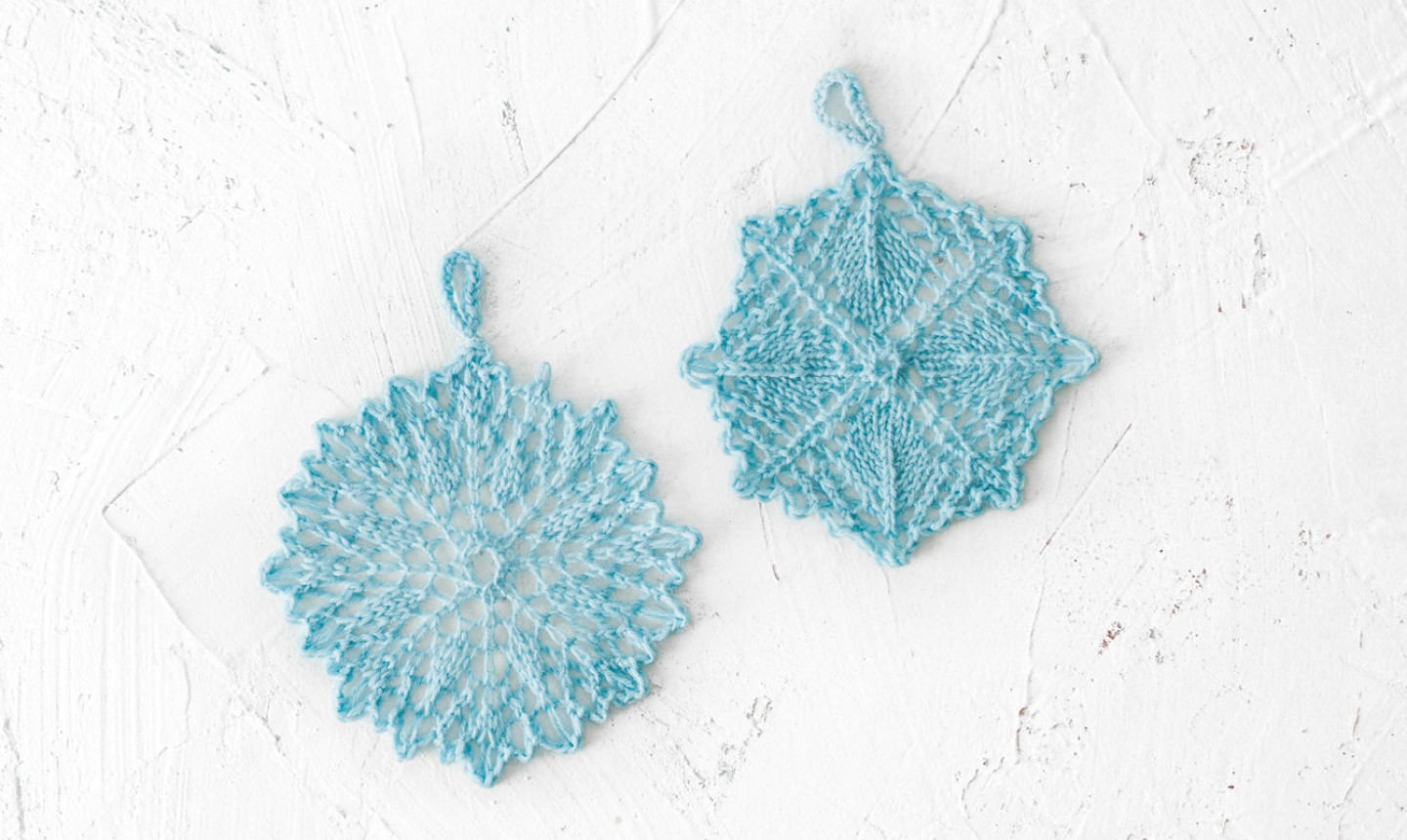 A knitter's Christmas tree isn't complete without handmade ornaments. Fortunately, stitching one doesn't take nearly as long as, say, that knitted blanket you're planning to give to your mom. Stitch these free patterns up in a day and soon enough they'll be hanging from your tree!
1. Delicate Snowflakes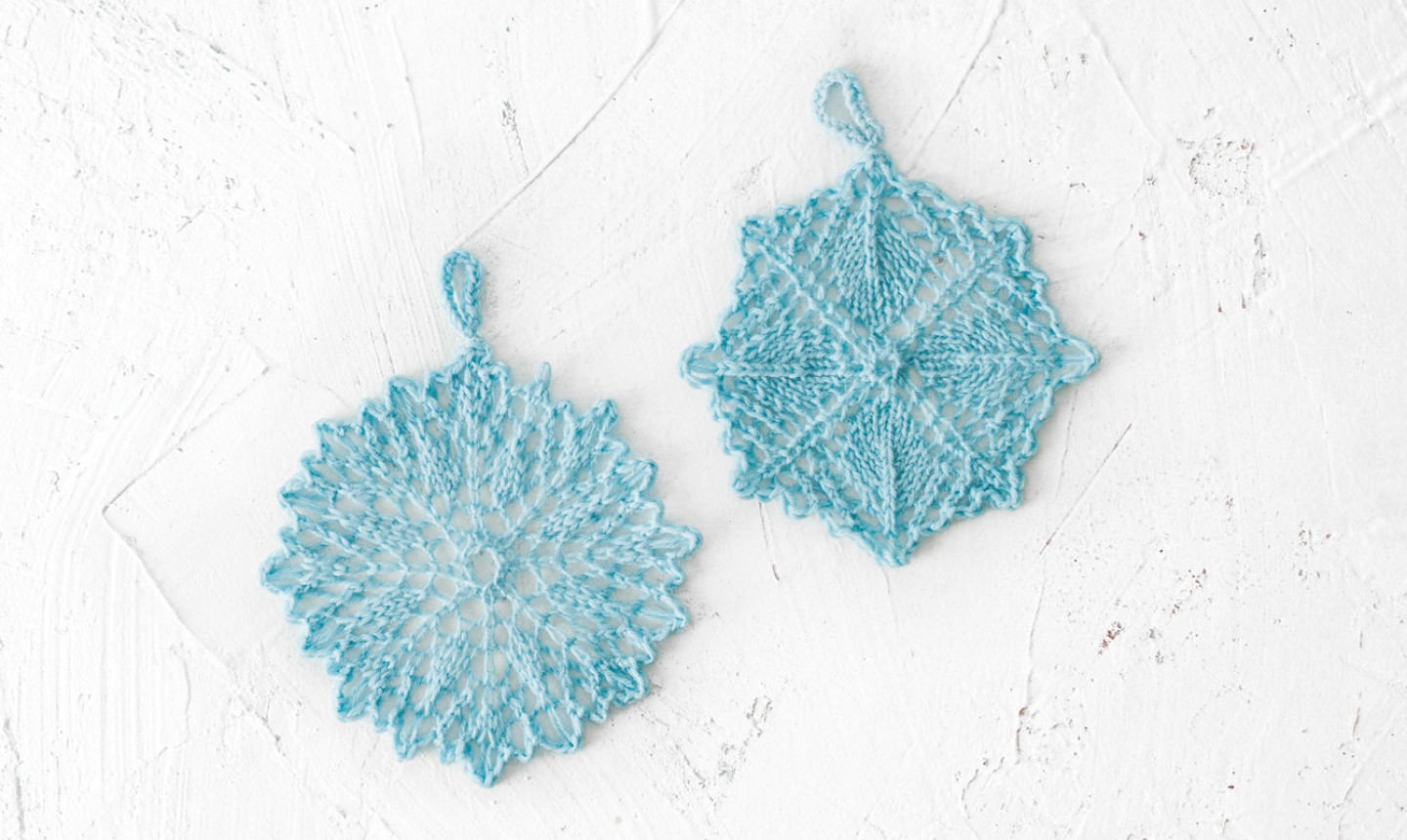 Use sock twist yarn to knit these two patterns you can hang in your tree or on a snowy window. To help keep their shape, simply spray them with starch or fabric stiffener.
MAKE IT
2. Star Ornaments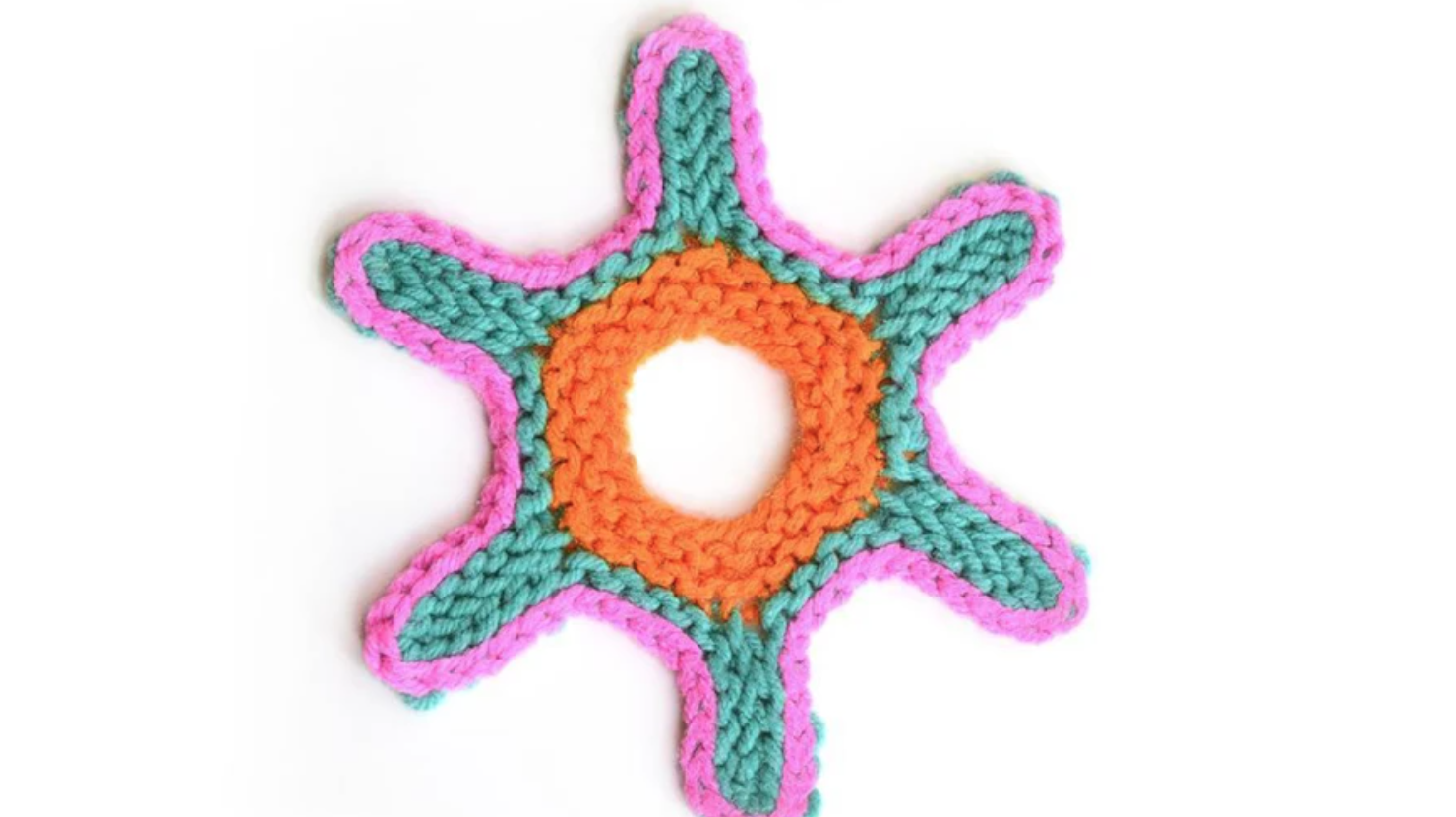 Dive into your scrap pile to make this merry-and-bright ornament. The unique star-like shape is made with stacked increases , and with their eye-catching look and 6″ size, your tree will be a real stunner.
GET THE PATTERN
3. Fancy Balls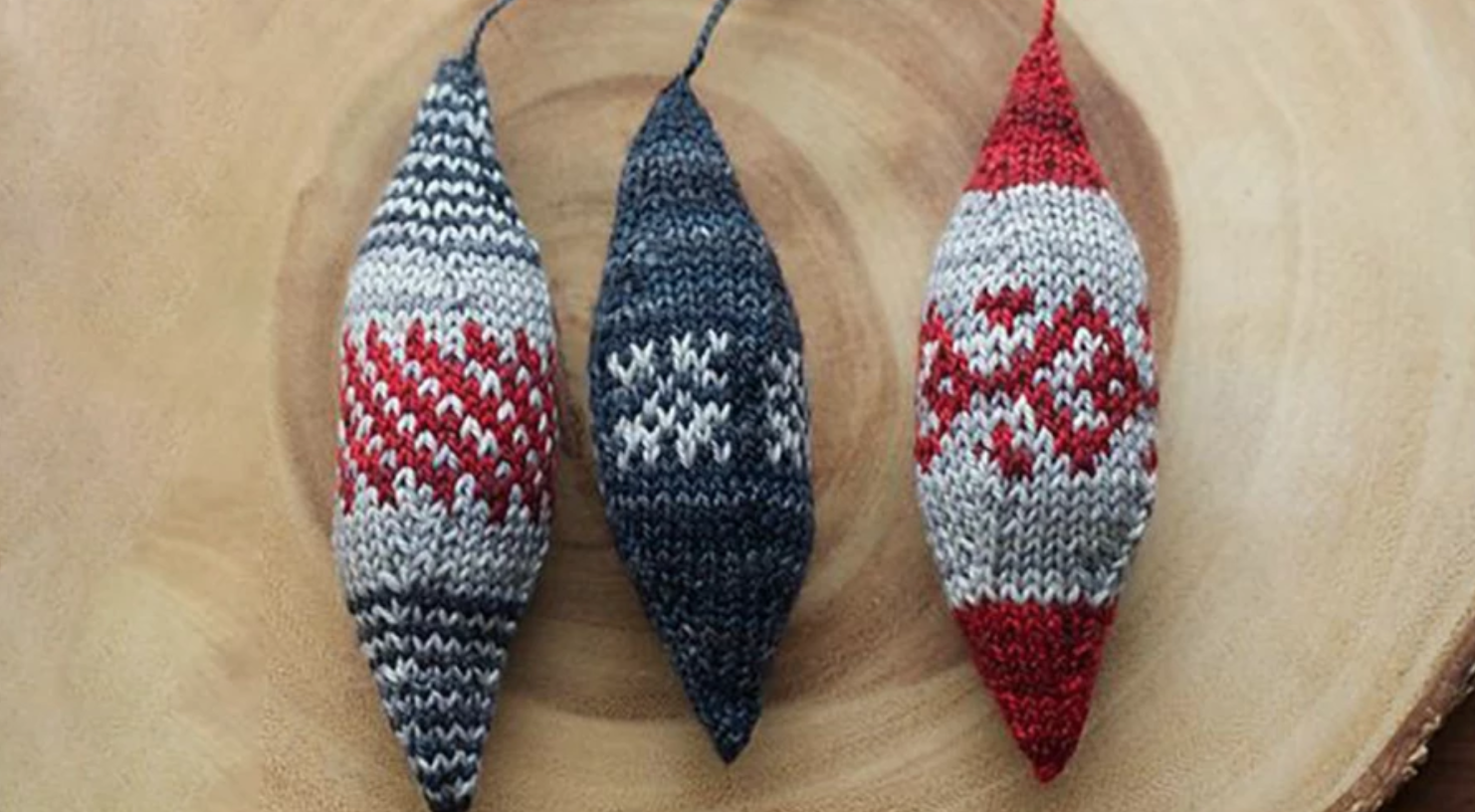 Grab all those old sock-weight scraps and pair 'em for a festive color palette. They stitch up fast, so you can make a whole batch and hang 'em on your tree — or even use them as present toppers.
GET THE PATTERN
4. Little Stocking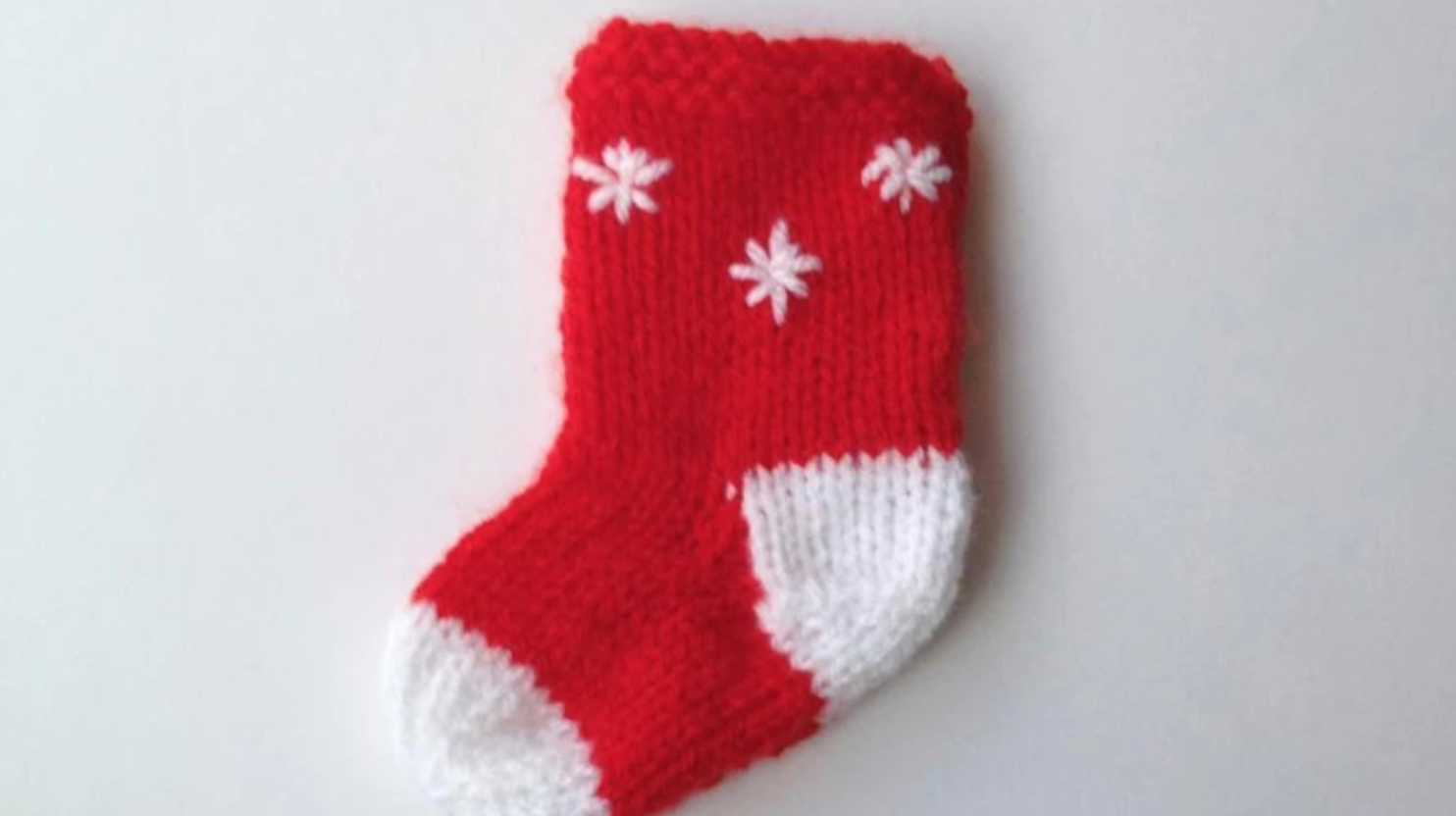 No matter how you use these little Christmas stockings (hang 'em on your tree, make them into a garland or secure to a wreath), they'll add a ton of holiday cheer. The pattern comes with charts to knit a handful of different designs, so you can stitch a whole set.
GET THE PATTERN
5. Christmas Pudding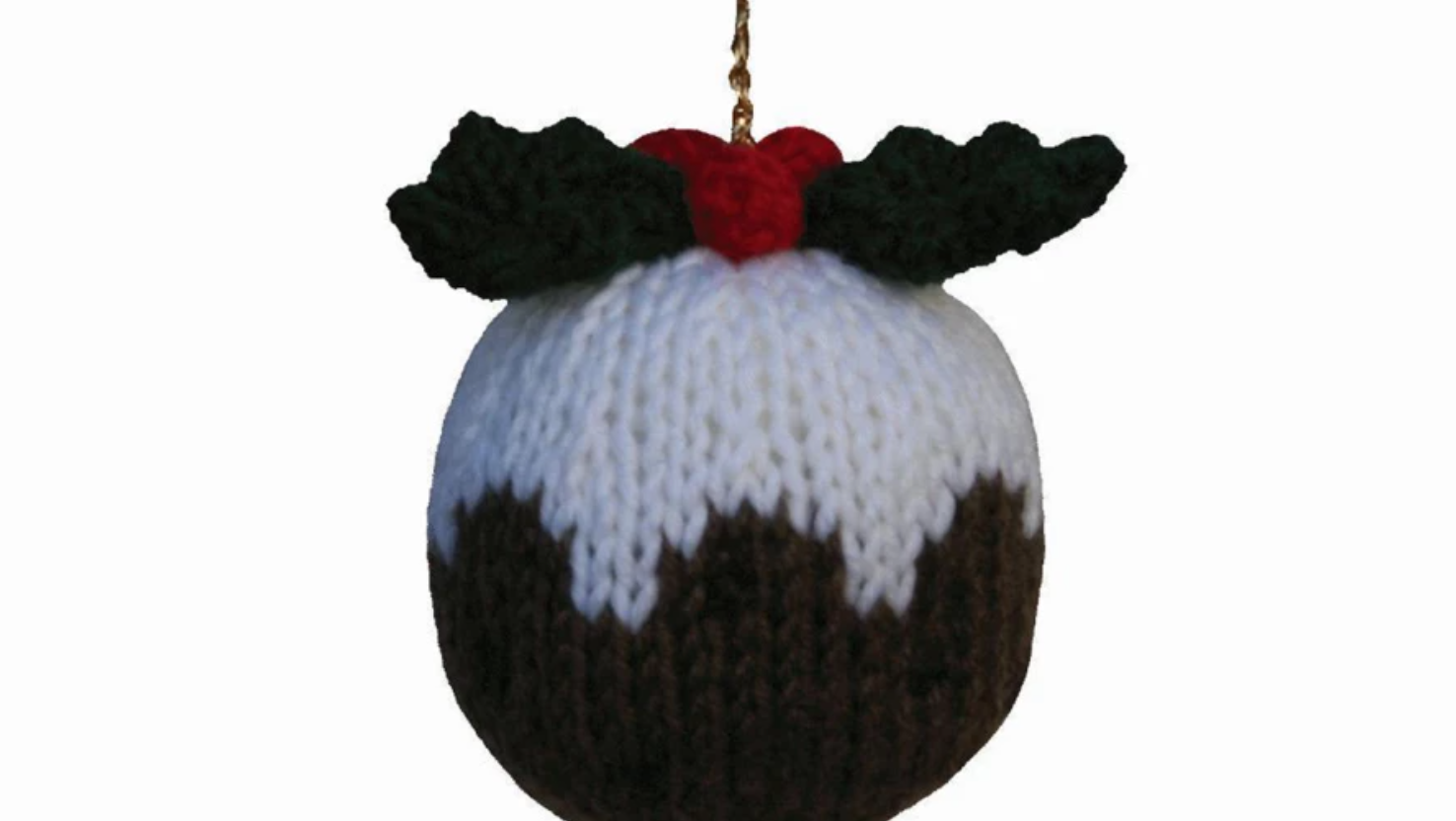 Go for a traditional Christmas look with an ornament topped with festive greenery. The pattern is knit flat and then seamed, but more experienced knitters can easily translate it into an in-the-round pattern that's seam-free.
GET THE PATTERN
6. Camper Van Christmas Ornament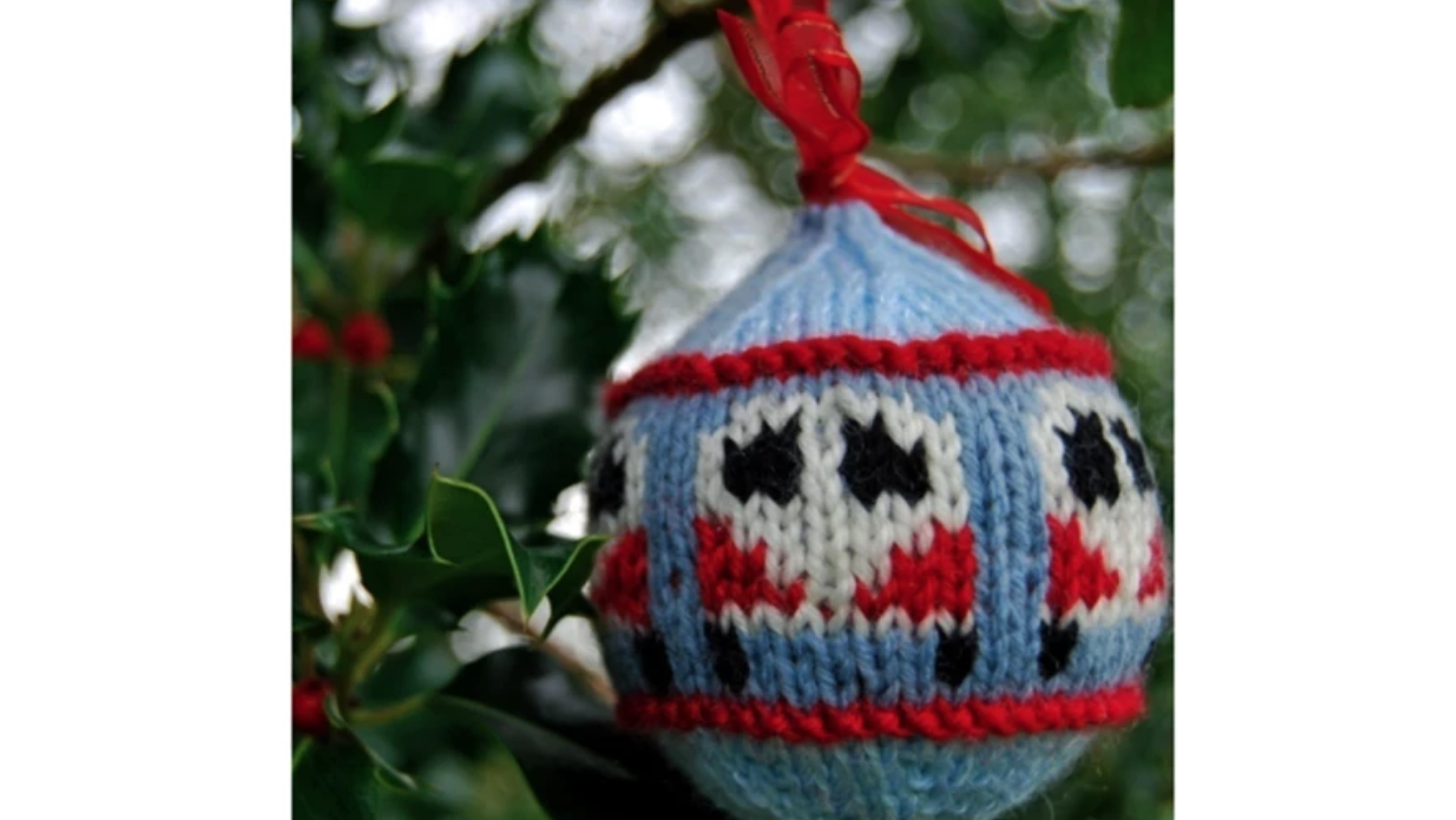 Know a friend who likes to travel (and maybe even owns a camper van)? Say hello to the perfect gift. DK-weight yarn is the pattern's go-to, but you can knit it with lighter or heavier yarn to change the size. (Just be sure you change up the needle size, too!)
GET THE PATTERN
7. Swirl Ball Mystery Ornament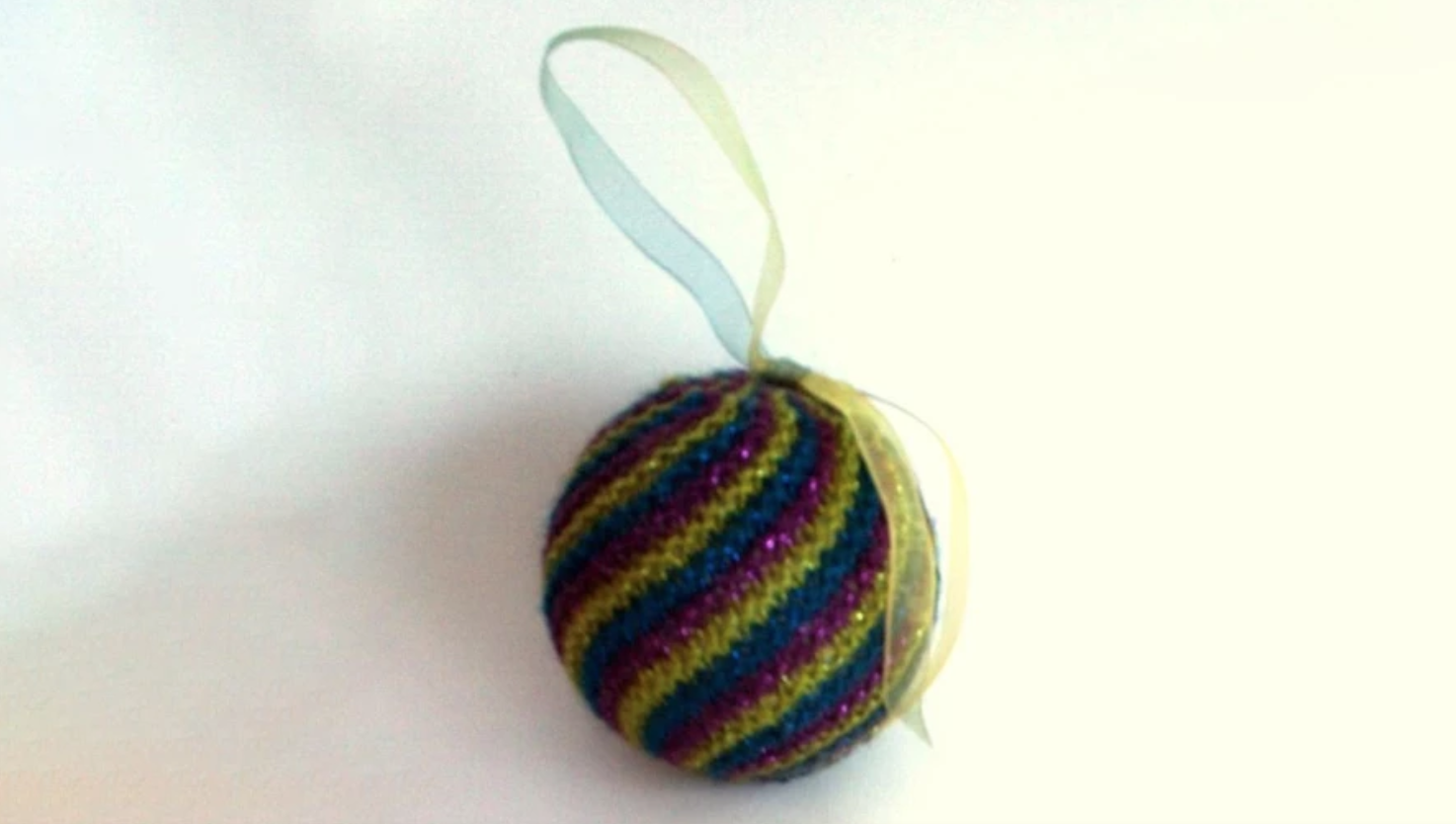 Don't get intimidated by this swirl motif — the only skills you need are knitting garter stitch and seaming. Top it off with some ribbon and you'll have a pretty little ornament to hang up.
GET THE PATTERN
8. Christmas Love Hearts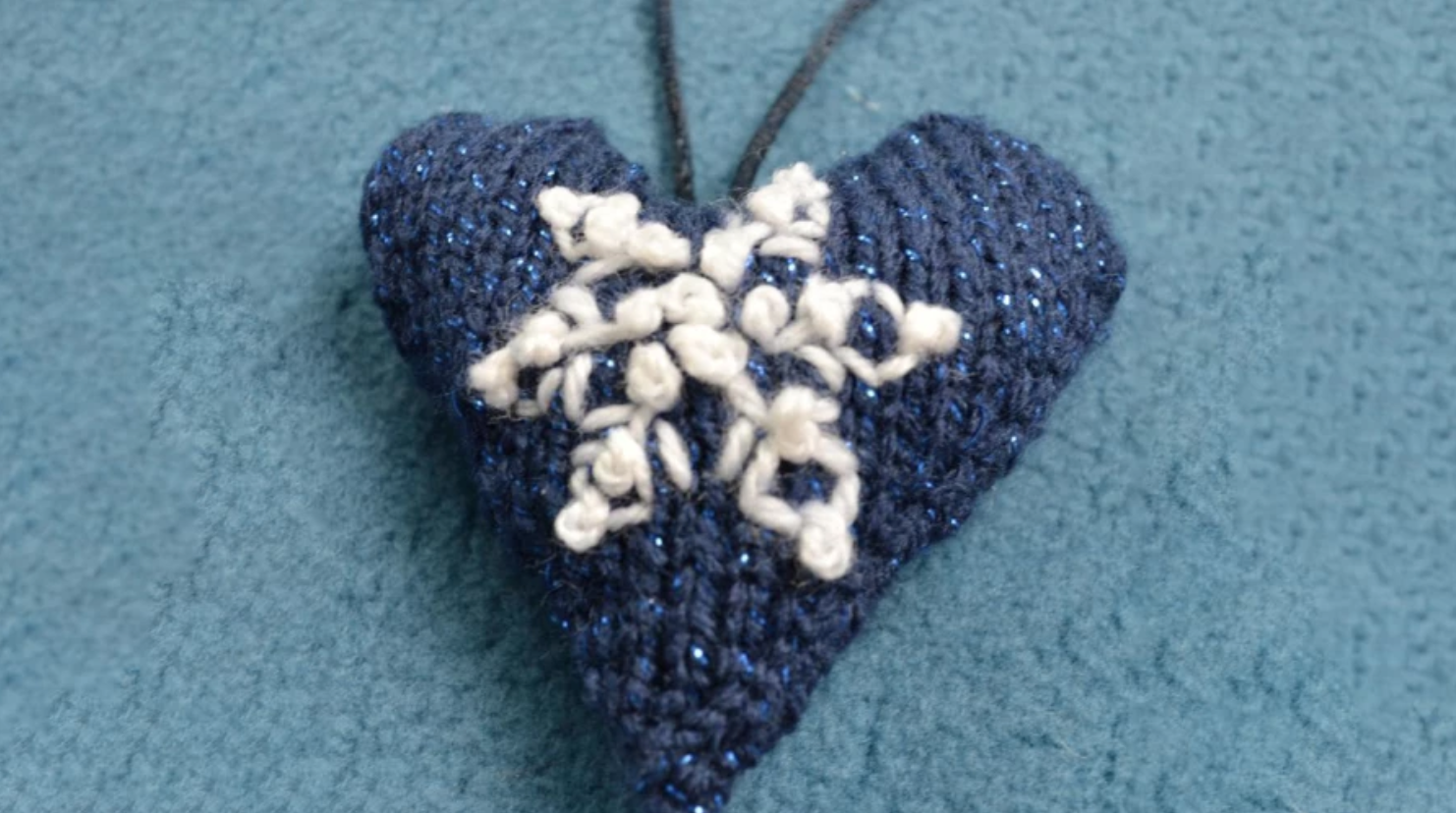 There are three different heart sizes included in this pattern, so you can knit all three or choose the one that fits best with your tree. Once they're knit, embroider anything you'd like on them — snowflakes are just the beginning!
GET THE PATTERN
9. Ribbons of Hope Ornament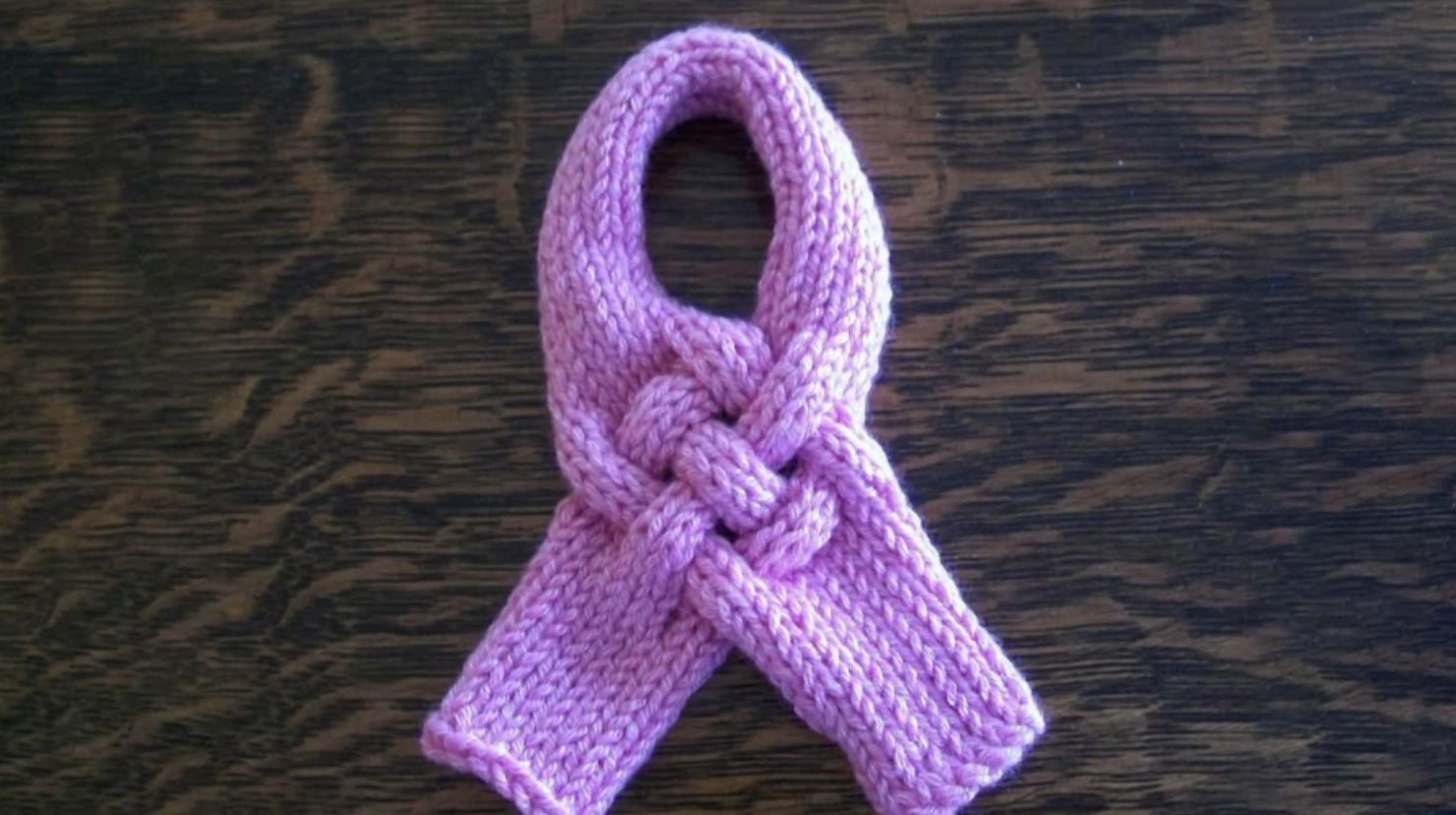 Hang this ornament on your tree to remember a loved one or to show your support for someone currently battling cancer. The pattern provides a list of colors that correlate with different types of cancer so you can easily choose the right hues.
GET THE PATTERN
10. Christmas Stocking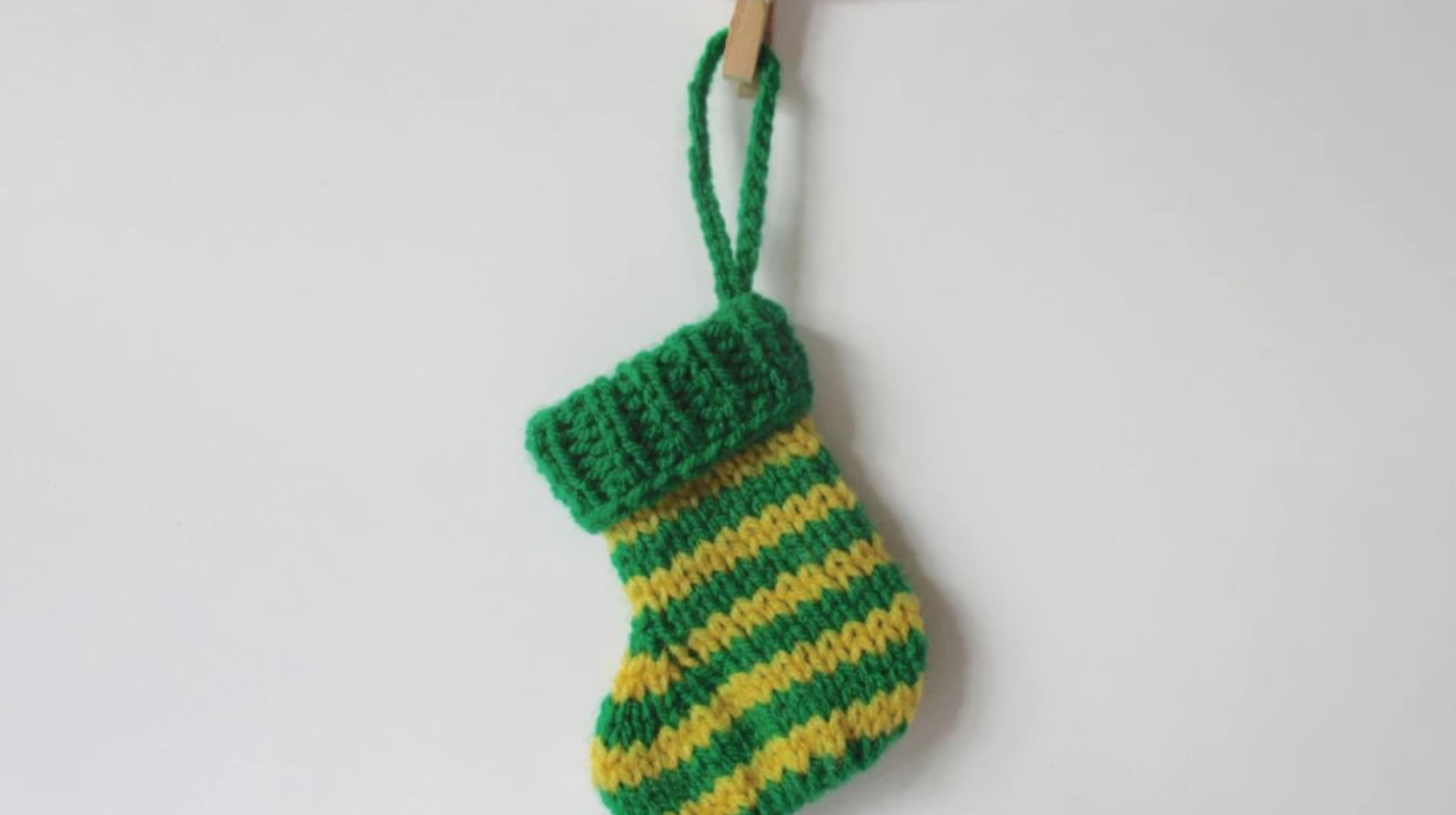 Stockings look just as nice in the tree as they do draped across the fireplace mantel. And this pattern isn't designed like a typical sock, so there's no need for beginners to be intimidated.
GET THE PATTERN
11. Mini Christmas Sweater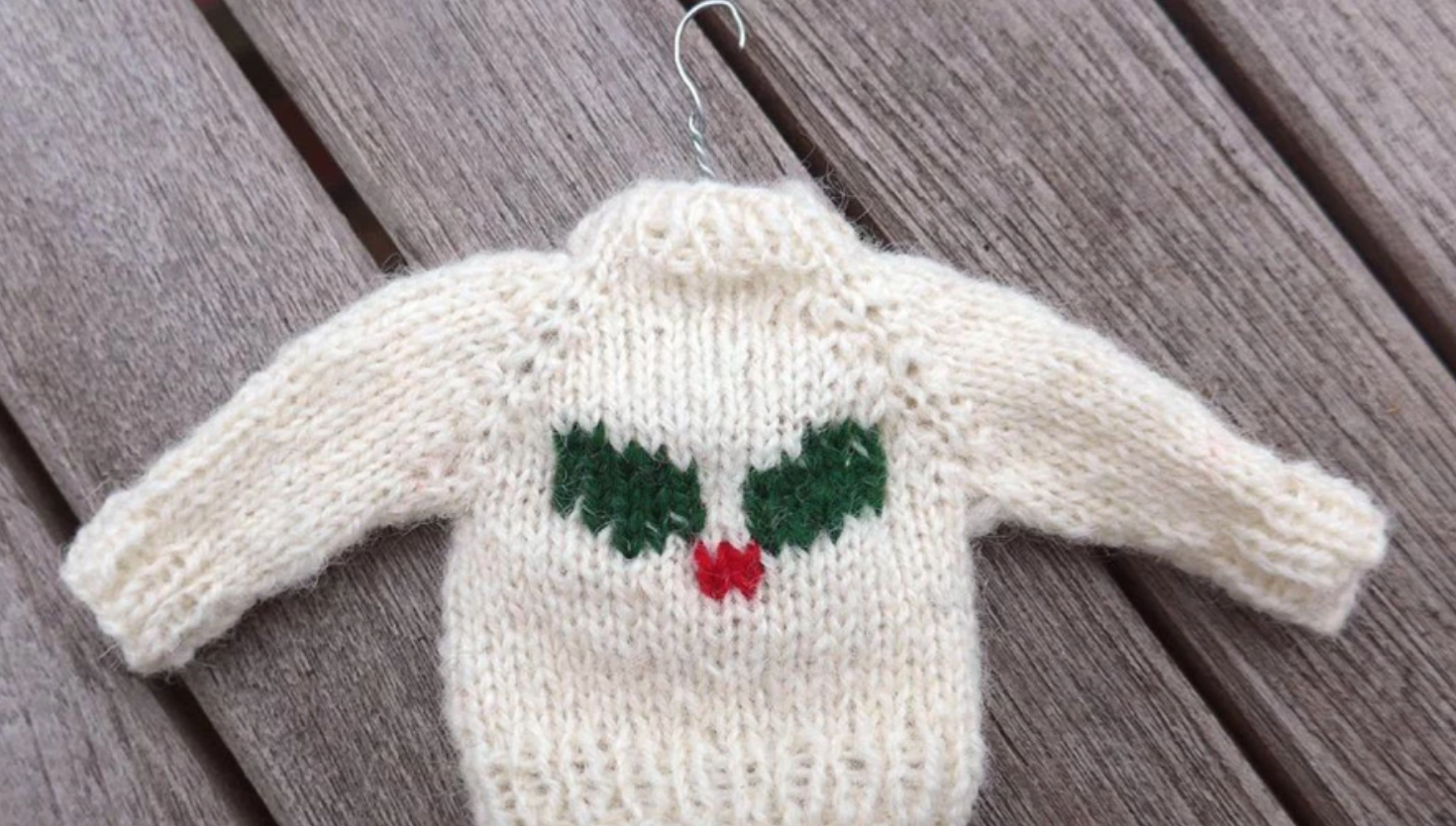 It's a holiday sweater gone mini! Follow the chart to make this holly design or use the blank chart included with the pattern to create your own Christmas cheer. Instructions are also included for how to make the wire hanger, so you have a handy ornament hook.
GET THE PATTERN