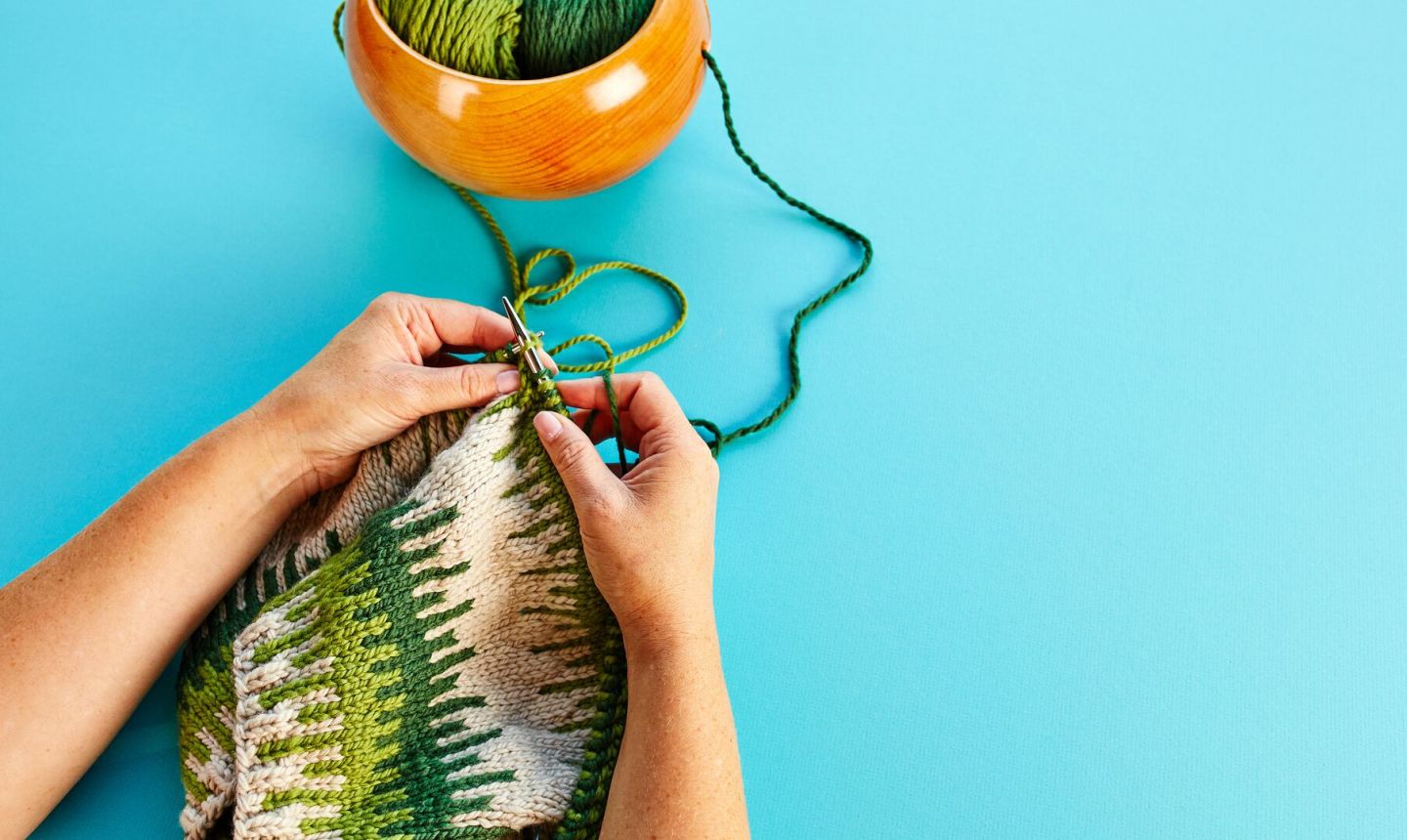 From seamless hats to fingerless gloves, knitting in the round opens you up to a world full of double-pointed and circular needles. But the technique can get tricky, especially if you're a beginner. Here are a few tips for avoiding common in-the-round frustrations so you don't have to rip out your project.
1. Pay Attention to Needle Length
When you're knitting in the round, the length of your circular needles needs to be slightly shorter than your project's finished circumference. For instance, if you're knitting a waffle stitch cowl (like the project in our class Startup Library: Knitting) to be 40″, you should use 32″ circular needles. A longer needle length would stretch the stitches too much, altering the gauge and distorting your finished project. A shorter needle wouldn't have enough room to fit all your stitches onto the cord, causing your project to come out way too tiny.
2. Tighten Those Tails
Joining your work in the round could produce a few loose stitches (or even a gap) on that first row. But you can cover up the blunder by pulling taut on the tail when you go back to weave in the ends. No one will notice the difference.
3. Get Colorful With Stitch Markers
Having stitch markers on hand is a must for knitting in the round, as marking that first stitch lets you know when one round ends and another begins. But it's also helpful to use stitch markers to point out other things in your pattern, including decreases or cables. If you plan to use more than one, choose different colors (or objects) so you don't get confused as you're knitting.
4. Cast Onto One Needle
If you're knitting in the round with double-pointed needles, cast all your stitches onto one needle, then divide them up onto multiple needles. Juggling all those needles on the first row can be tricky enough, so simplifying the cast-on can save you a headache.
5. Watch for Twists
After your cast-on is complete — but before you join and begin knitting your first row — make sure all your stitches face the same way around the cord. If they're twisted when joined, there's no fixing it; you'll have to go back and start again. A quick way to check for twisting: lay your needles onto a flat surface and you'll see if your cast-on end is lined up or not.