Buying a baby gift can be expensive, but sewing one yourself costs next to nothing when you use these FREE baby sewing patterns!
Baby bibs, burp cloths, simple dresses, rompers, bloomers, toys, and even shoes can all be sewn quickly and typically with small amounts of fabric or even scraps. Make one, two, or all of these items for a unique and personal baby gift that will not only satisfy your need to create but will also impress the new mom!
Baby bibs
Every little baby will eventually need a bib–whether to wear as a shield against drool or as a food catcher during meals. Sew up a variety of bib styles for the baby to use as it grows.
Photo via Craftsy member Deby Coles
This Crossover Style Bib is perfect for the little one who is cutting teeth and prone to drooling. Since this tiny bib uses bias tape strips that you tie around the child's neck, no snaps, buttons, or velcro are required! Plus, they are so tiny that you only need a few scraps of fabric to make one.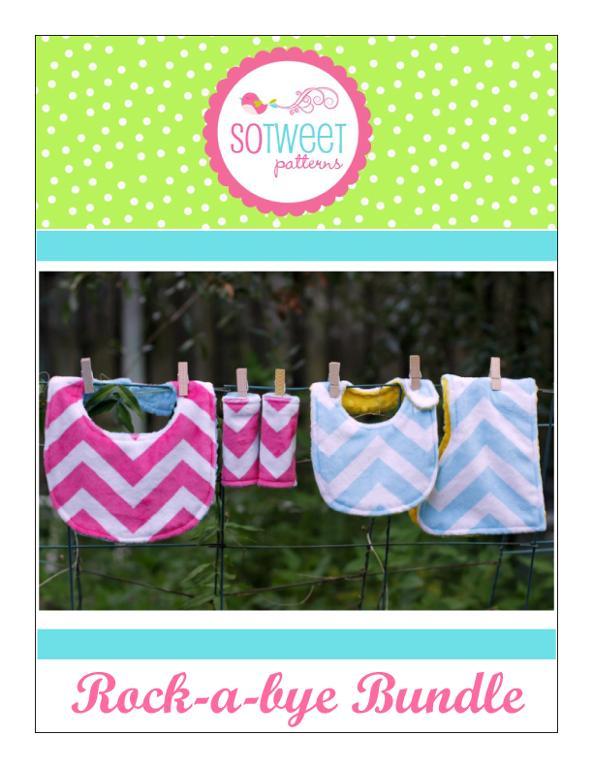 Photo via Craftsy member Giggles n Beans
Another great dribble bib pattern is this smaller bib found in the Rock-a-Bye Bundle. Sew it up using terry cloth or cuddle fabric for a super soft bib ideal for patting dry baby's mouth. This free pattern also includes instructions for sewing a large bib, contoured burp cloth, and car seat strap covers. Make up one of each for a thoughtful and useful baby gift!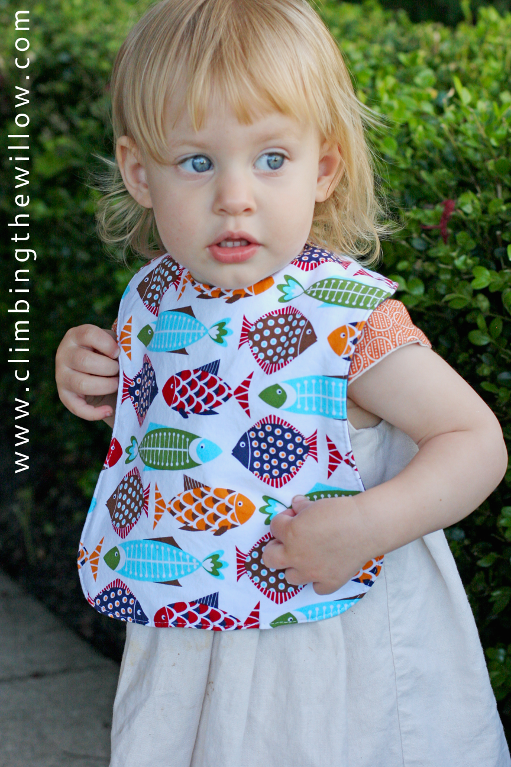 Photo via Craftsy member CTW Patterns
CTW Patterns offers this super easy Baby/Toddler Bib pattern and tutorial that is ideal for a baby who is just starting to eat baby food or a toddler that is learning to feed herself. This project is great for a beginning sewer!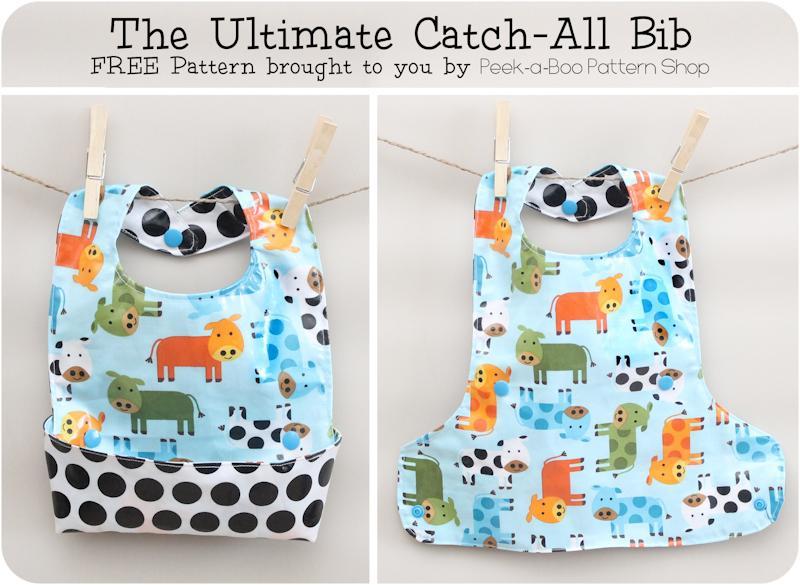 Photo via Craftsy member PeekaBooPattern
For independent toddlers who tend to end up wearing more of their food than eating it, try sewing up The Ultimate Catch-All Bib by Peek-a-Boo Pattern Shop. This bib is constructed from laminated cotton for easy clean up and includes a pocket to catch spills and crumbs. As an alternative to using snaps to secure the bib as the pattern calls for, try sewing on 1″ pieces of velcro instead.
Burp Cloths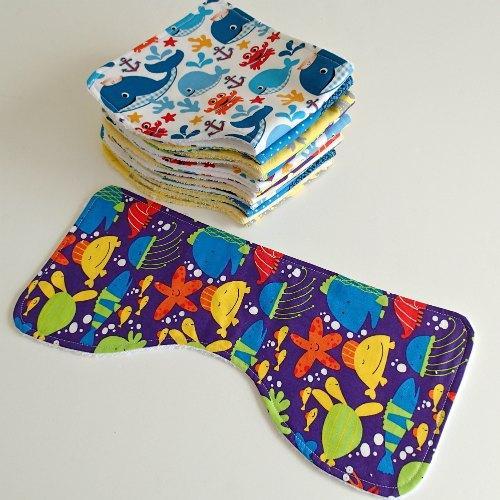 Photo via Craftsy member Deby Coles
Don't forget to add a few Perfect Baby Burp Cloths to the gift bundle! These contoured burp cloths are simple to sew!
Rompers, dresses and bloomers
If you prefer to sew clothing for a baby gift then give one of these free baby dress, romper, or bloomer patterns a try. Who doesn't love an adorable, tiny baby outfit?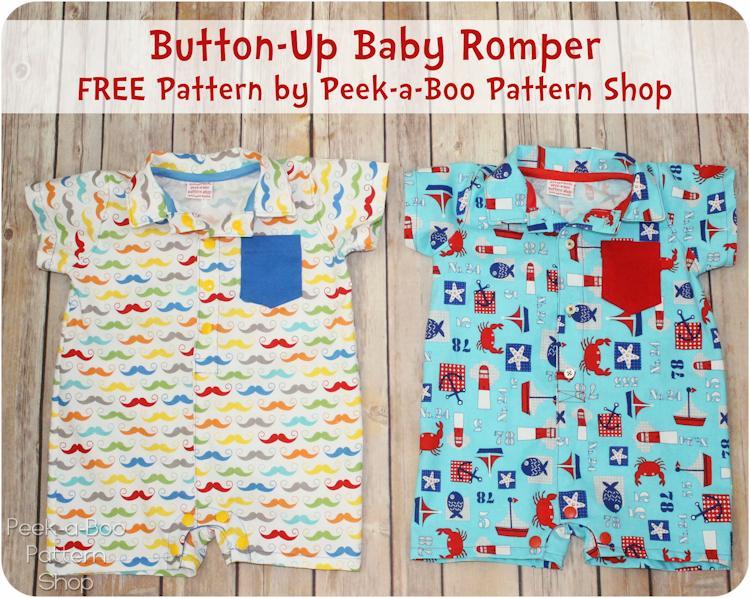 Photo via Craftsy member PeekaBooPatterns
Make a baby boy look like a little man in this Button-Up Baby Romper in size 6 months.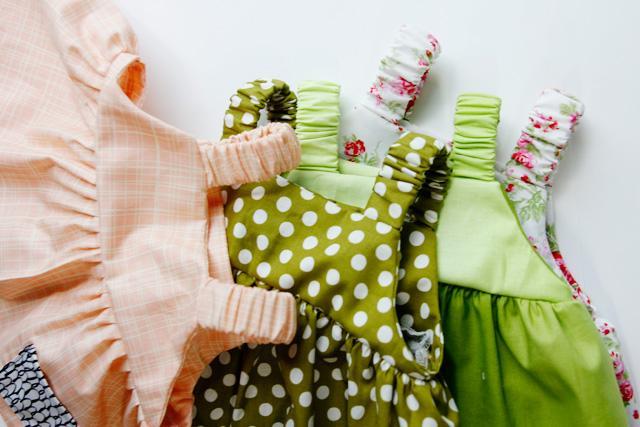 Photo via see kate sew
Or make a little girl even more beautiful in a Summer Baby Dress in size 3-6 months.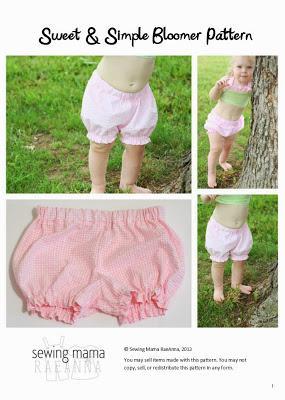 Photo via Craftsy member RaeAnnaG
Pair the dress with these adorable Sweet & Simple Bloomers. The free pattern includes sizes newborn to 24 months!
Baby shoes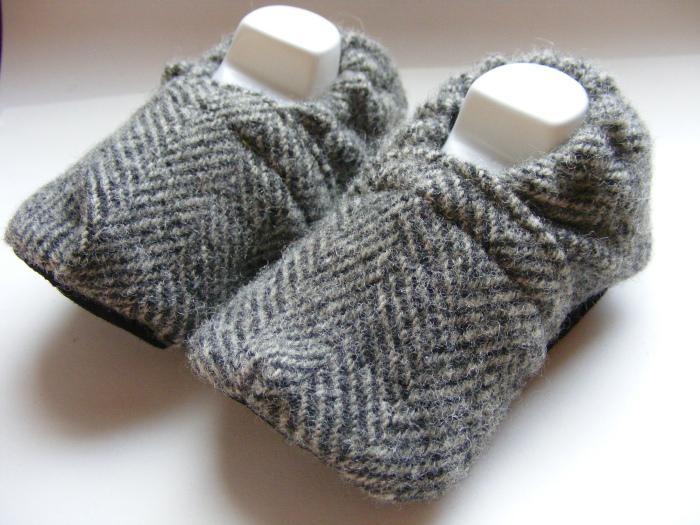 Photo via Craftsy member ifonlythe4109488
Complete the baby's outfit by sewing a cute pair of baby shoes with this free Soft Soled Baby Shoes pattern. Use fleece, cotton, or even felted wool to make these adorable unisex slippers that fit a 12-18 month old.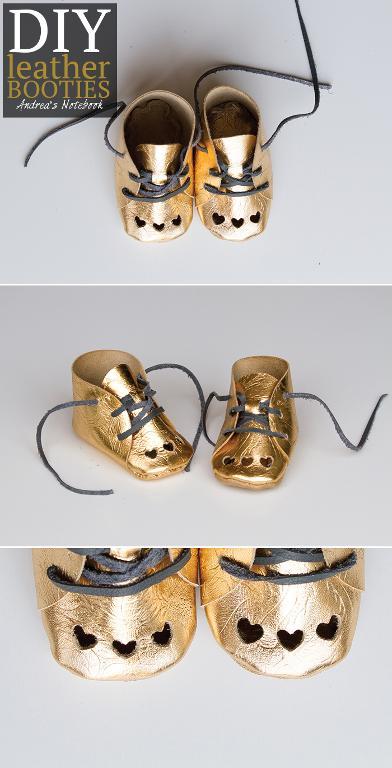 Photo via Craftsy member Go To Patterns
If you are up for more of a challenge, try sewing these sweet gold leather Baby Booties. These are easier to make than you might imagine. Just use the size 1 free pattern to make a baby gift that is sure to become a keepsake!
Toys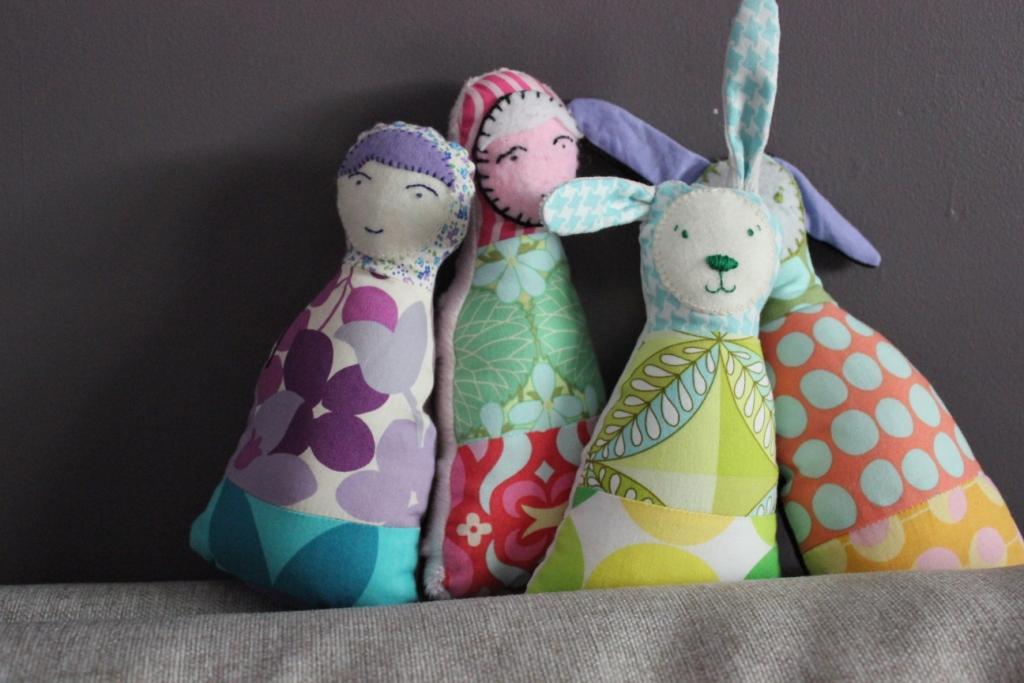 Left to right: Photos via 4theloveofcraft and Deby Coles
These baby toys are not only great gifts, but also make great scrap buster projects!
Using these free baby item patterns will save you money and help you give a child a hand made gift from the heart. Plus, you get to have all the fun sewing it!