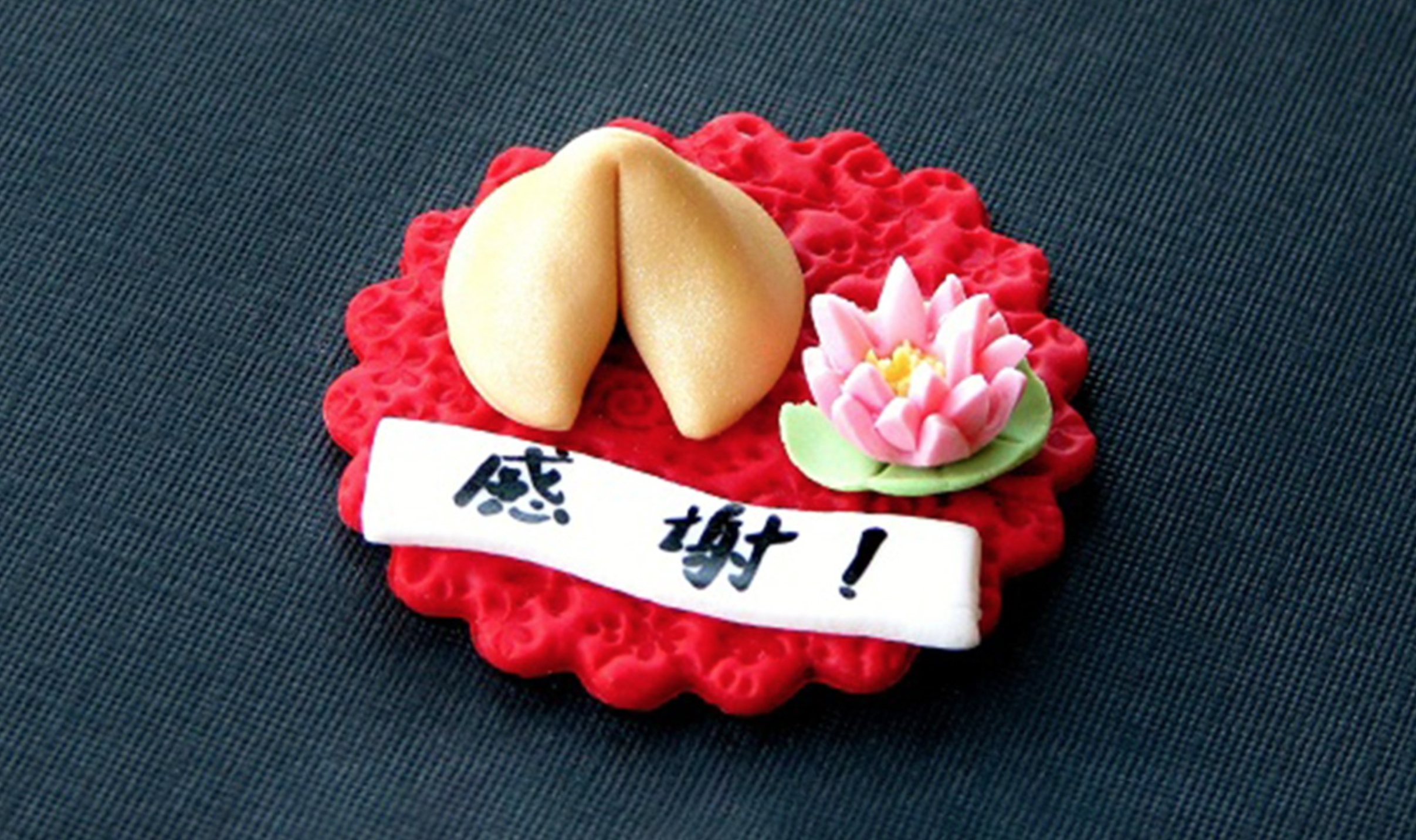 Ring in the Chinese New Year with a little bit of (sugary) luck. This fondant topper is simple to sculpt and a festive detail for any celebration.
Good to Know: Though the fortune cookie is widely regarded as a Chinese dessert and served in Chinese restaurants, it's actually not a product of China. The origin is rather uncertain, but it's believed that Asian immigrants invented them in the U.S., after being inspired by a Japanese cracker.
Fondant Fortune Cookies
Level: Easy
What You Need
White fondant (buy it or make your own)
Ivory fondant
Ivory and brown gel paste
Circle cutters
Fondant rolling pin
⅛" guide rings
Food-safe brush
Rolling pastry cutter
Knife tool
Edible marker
Powdered sugar
Instructions
1. Cut the Fortune Cookie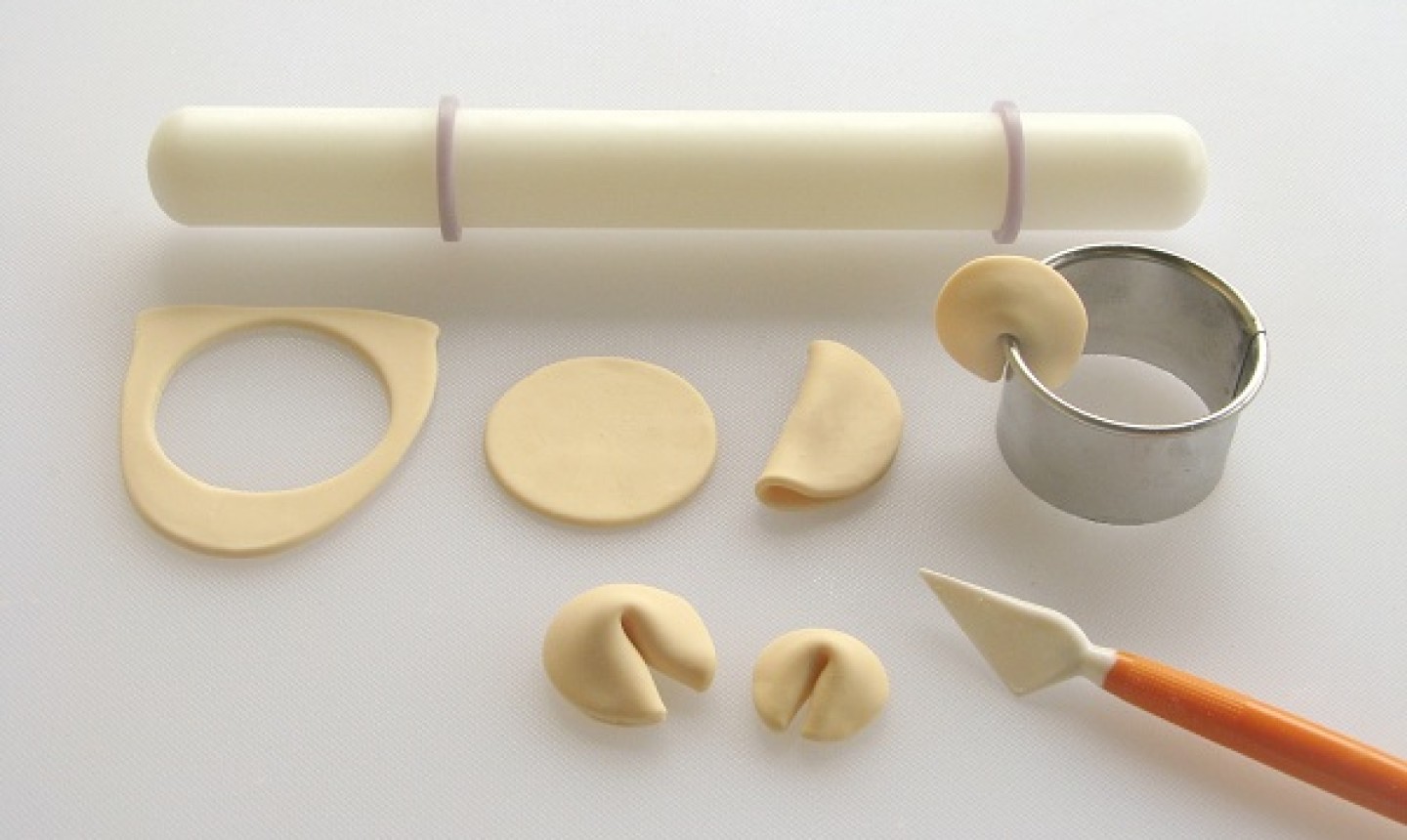 Lightly dust your work surface with powdered sugar and roll out the ivory fondant with your rolling pin and ⅛" guide rings. Punch out a circle with a round cutter (use any size you want).
2. Fold and Press
Fold the circle in half and line up the edges. Lightly press the edges of your semicircle together, but don't flatten it entirely. The straight, bottom edge should maintain a hollow tunnel.
3. Shape
Hold the two points of the fondant semicircle with your fingers (one in each hand) with the straight edge at the bottom. Fold the points downward, fitting it over the edge of your circle cutter or your knife tool, shaping it into a fortune cookie.
4. Write a Fortune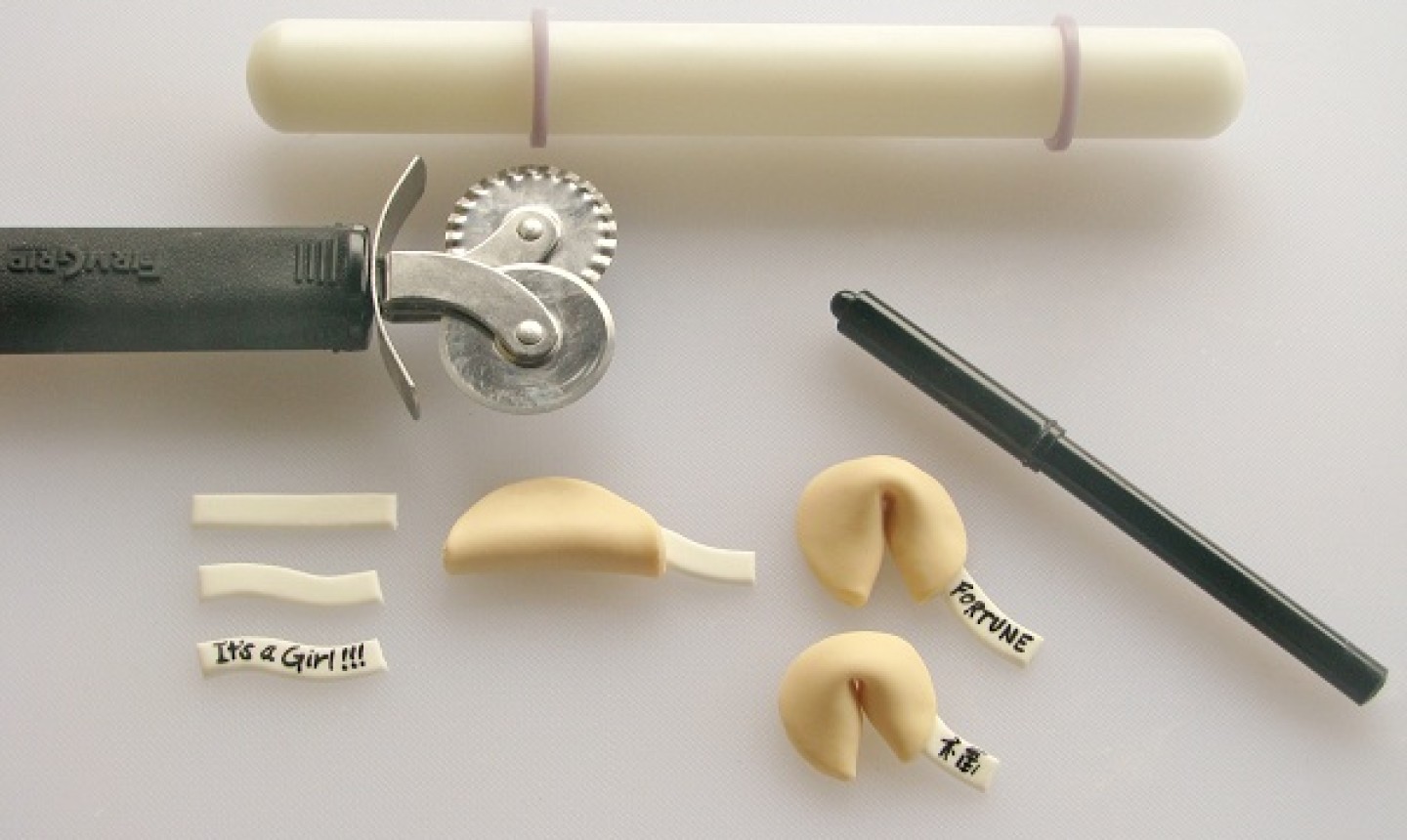 Roll the white fondant until it's ⅛" thick. Use the rolling pastry cutter to trim long, rectangular shapes — you can leave them straight or make 'em curved. Stick them to the edge of your cookie and let the fondant dry, then write your message with an edible pen.
Pro Tip: To display your fortune, you can either place it alongside the cookie or insert it inside, allowing a small strip to peek out.
5. Make It Toasty
Finish off your fortune cookie with a toasted edge. Mix a little brown gel color with water, then brush the mixture onto the fondant. Place the cookies on top of a cake or cupcake and serve.