If they aren't already, crochet flowers and granny squares should definitely be on your "to craft" list — they're simple, versatile and fun to work. So why not combine the two and make flower granny squares? 
You can use a flower granny square individually or as part of a set for everything from decorative bunting to gorgeous afghans, garments and more. 
Here are 10 flower granny square crochet patterns to mix and match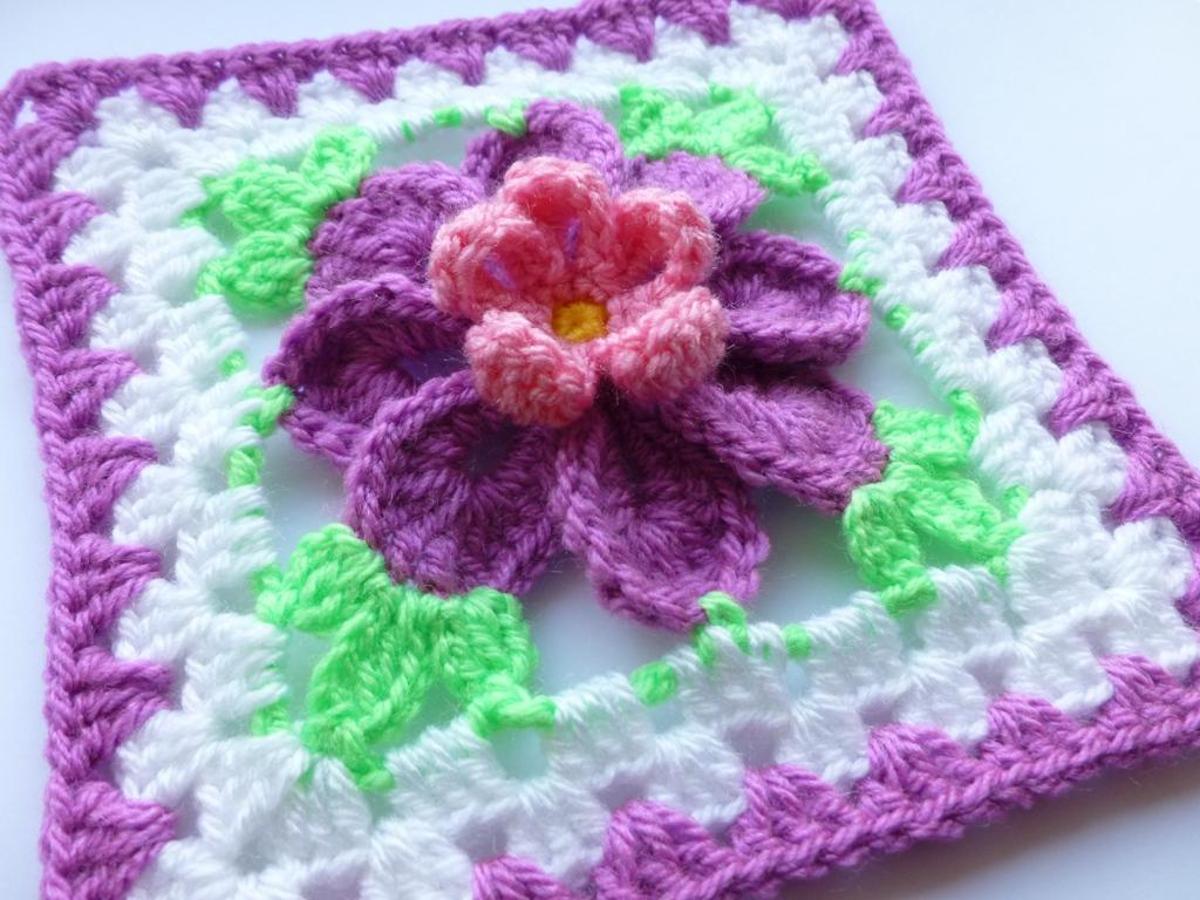 Photo via Luba Davies Atelier
1. Flower in Granny Square
A 3-D flower blooms in the center of this granny square — perfect for making crochet blankets, tablecloths and more. You can even stitch a single square and frame it on the wall!
The designer also has several other gorgeous flower granny square patterns available. In fact, this pattern is included along with ten others in a crochet e-book of flower granny squares.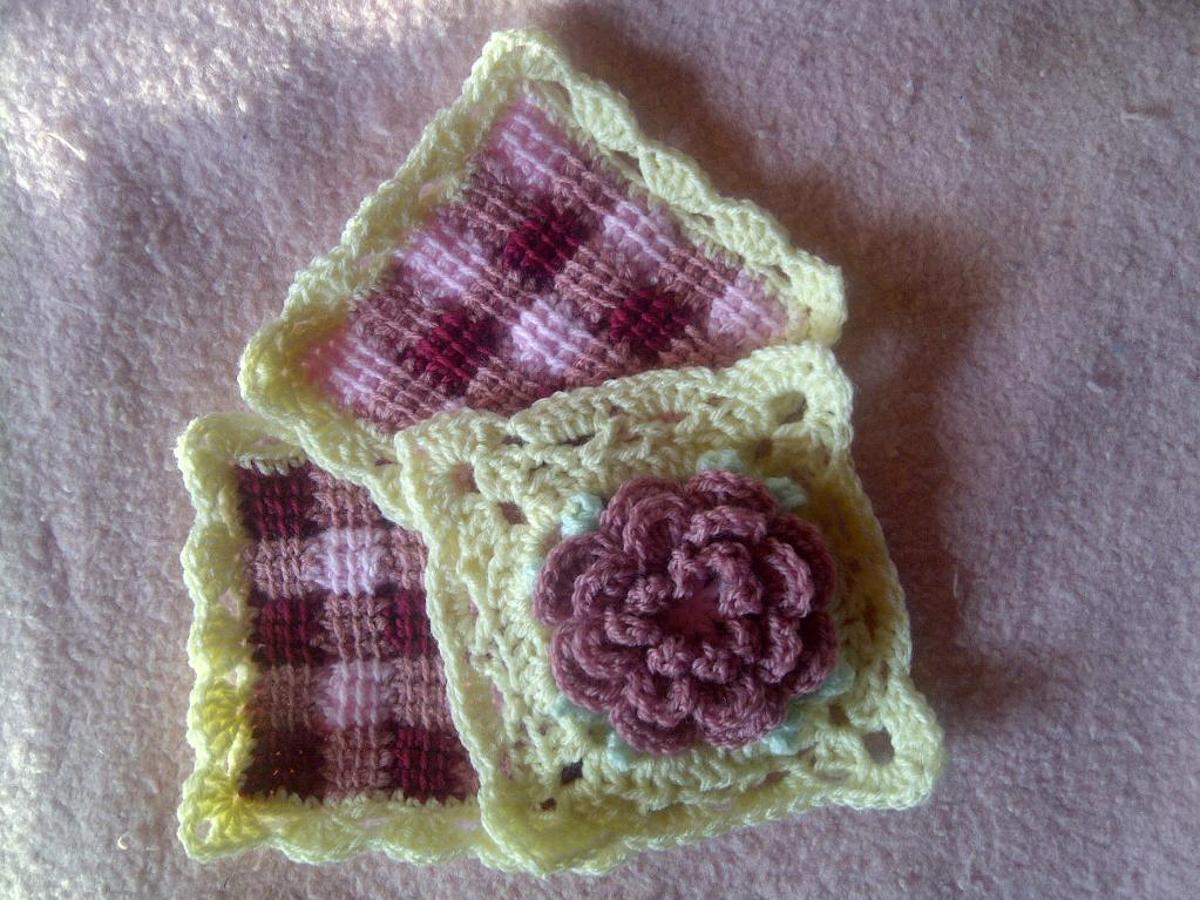 Photo via CraftCrazyGran
2. Stacy's Flowered Square Afghan
This pattern includes a 3-D rose crochet granny square, as well as the terrifically textured checkered squares next to it (as shown above). Make the afghan or use the granny pattern on its own for other crochet projects.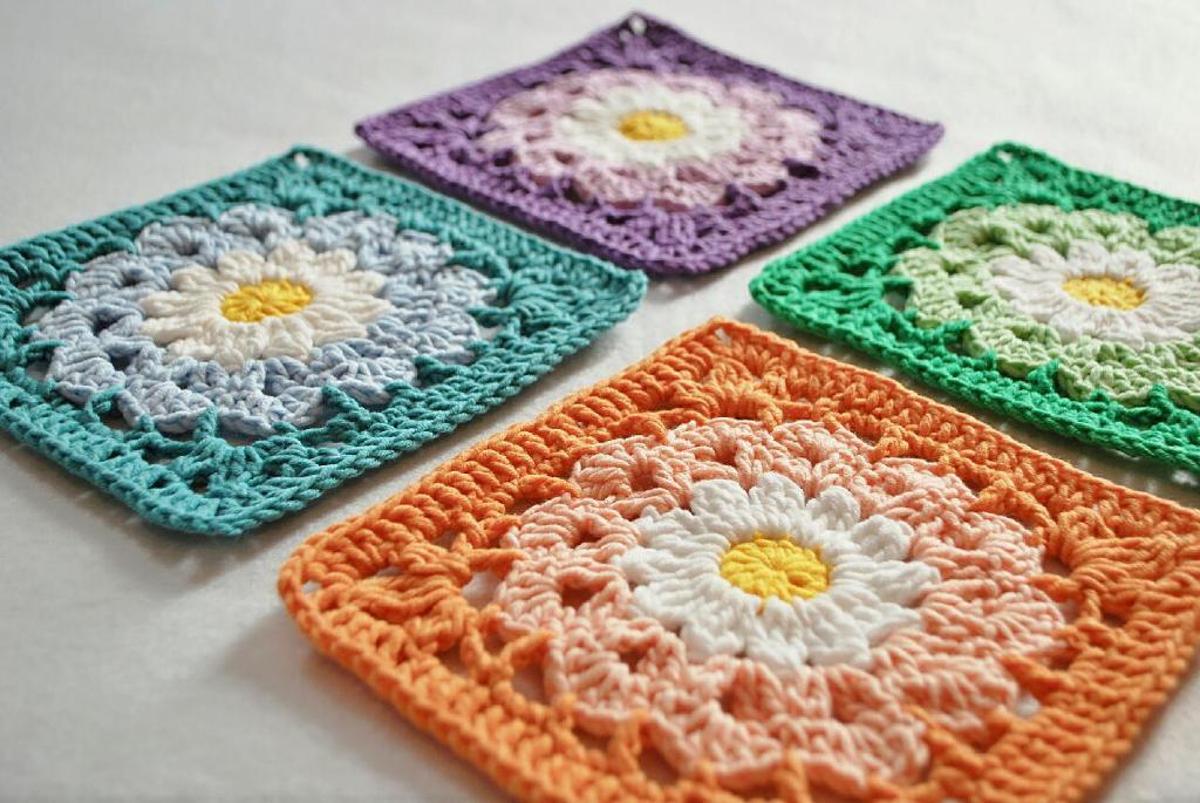 Photo via Emmacrochetdesign4U
3. Crochet Flower Granny Square
Reminiscent of a daisy, this lovely pattern is worked in the round as a flat flower, making it easy to use in all kinds of projects, including wearables. Work a bunch of colors and combine them to make a long bouquet-inspired scarf!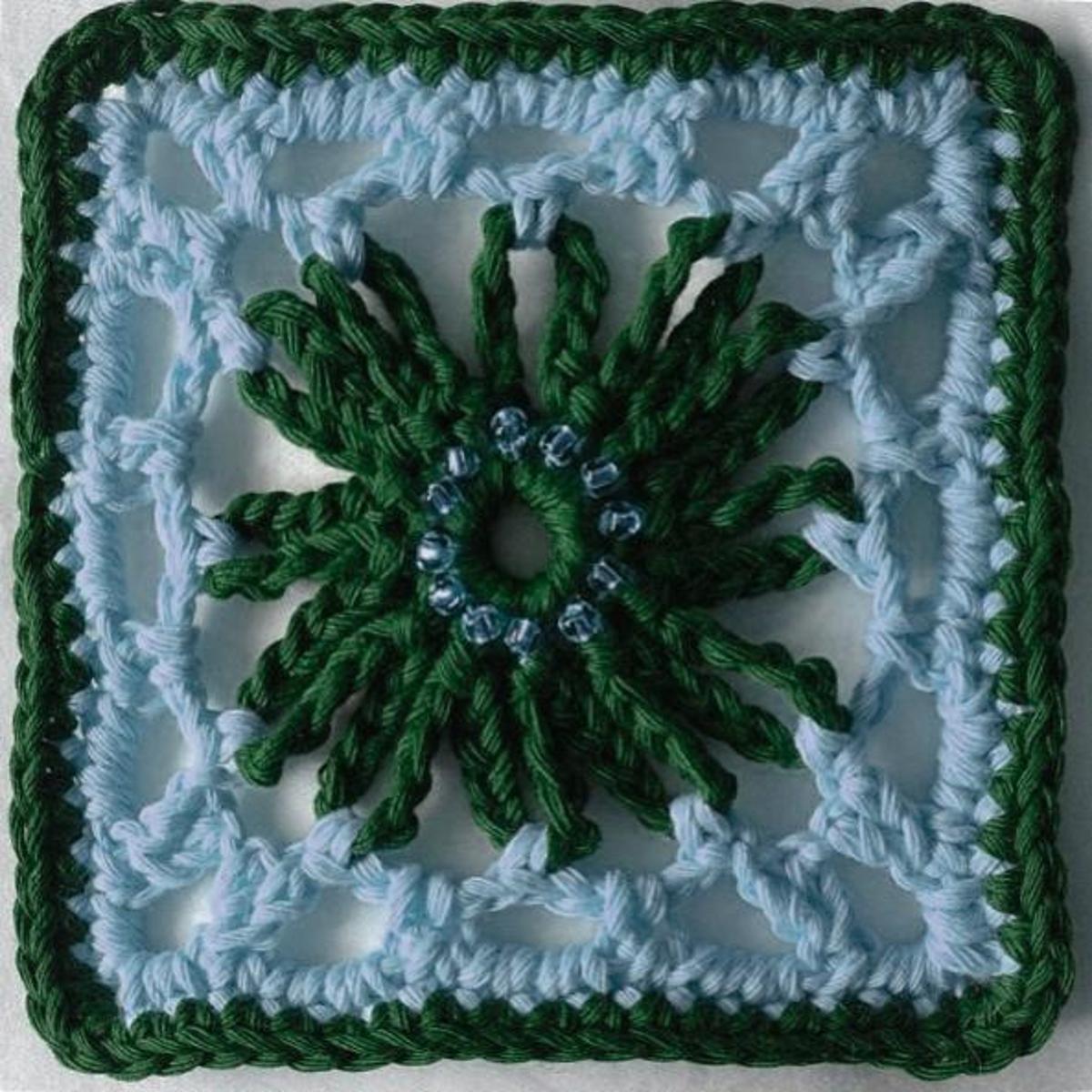 Photo via Your Caprici Designs
4. Delicate Flower Granny Square
Beads are worked into the flower design of this 2-D granny square, giving it additional texture. And the lacy, openwork crochet pattern works up in no time at all. 
If you like this pattern, be sure to check out the designer's other beautiful crochet granny square patterns.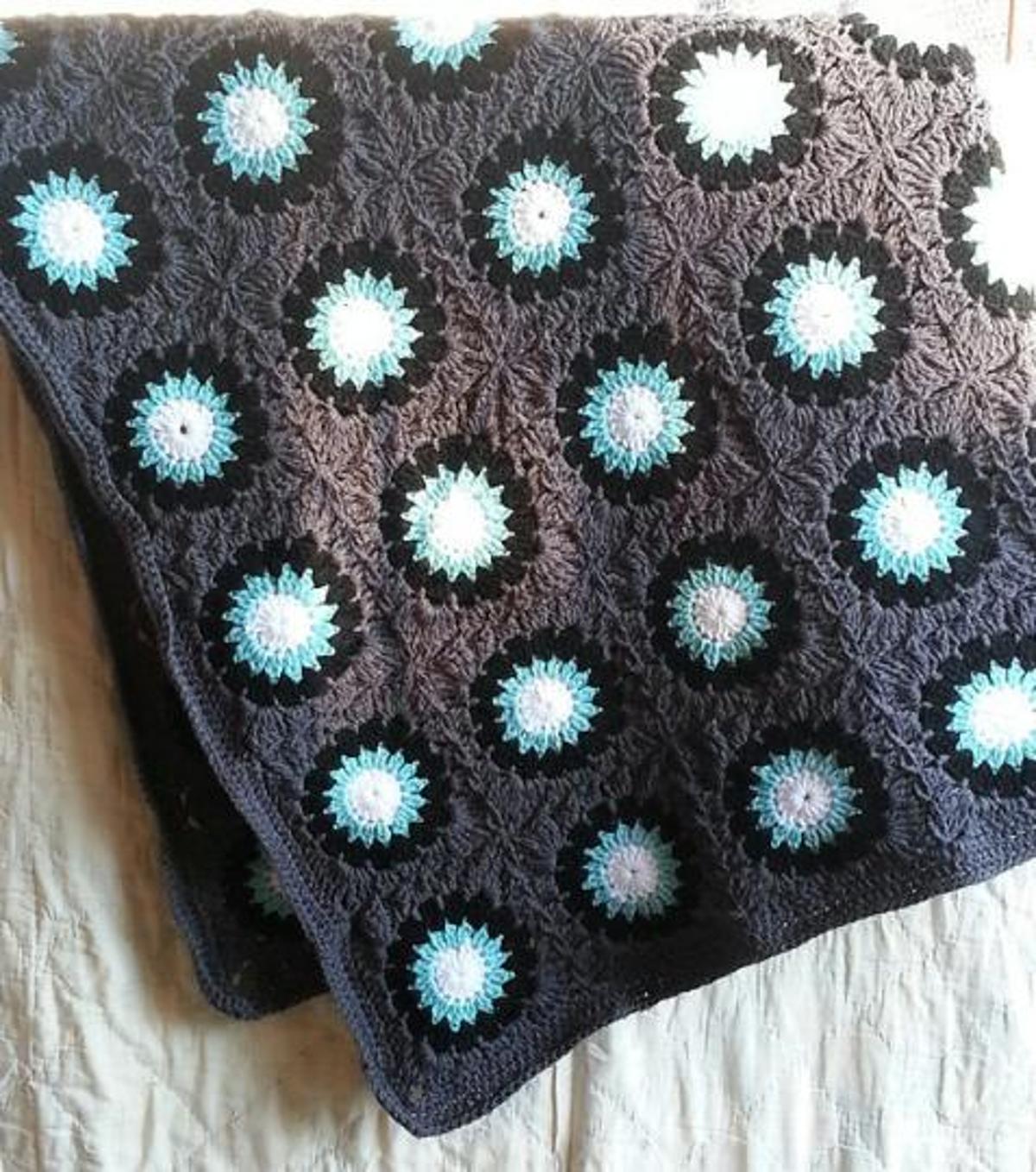 Photo via Craftsy member Maybe Lemon Crochet
5. Flower Sunburst Granny Square
Create a garden of delight by working this simple crochet pattern in bold colors, which also includes instructions for an afghan (as shown above).
The designer has a number of other floral and granny square blanket patterns including the Cotton Flower Square Blanket and Granny Flower Hexagon Blanket.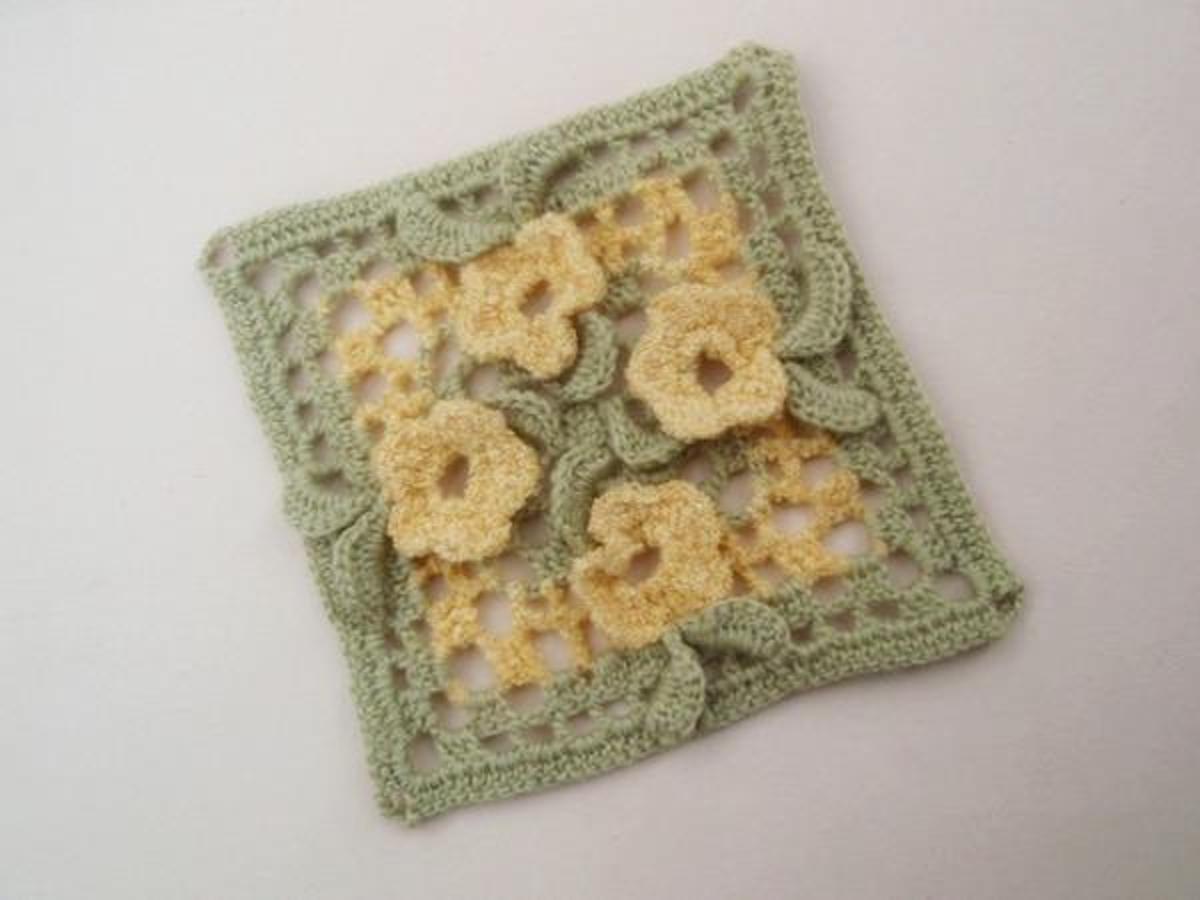 Photo via Wwwika
6. Granny Square With Flowers & Leaves
Most of these granny square patterns feature a single flower in the center of a square. But in this intricate design, four small flowers with leaves on either side are worked into the square, winding their way around one another. 
The designer also has a cute hearts granny square pattern that can have a floral look if worked in the right color selections.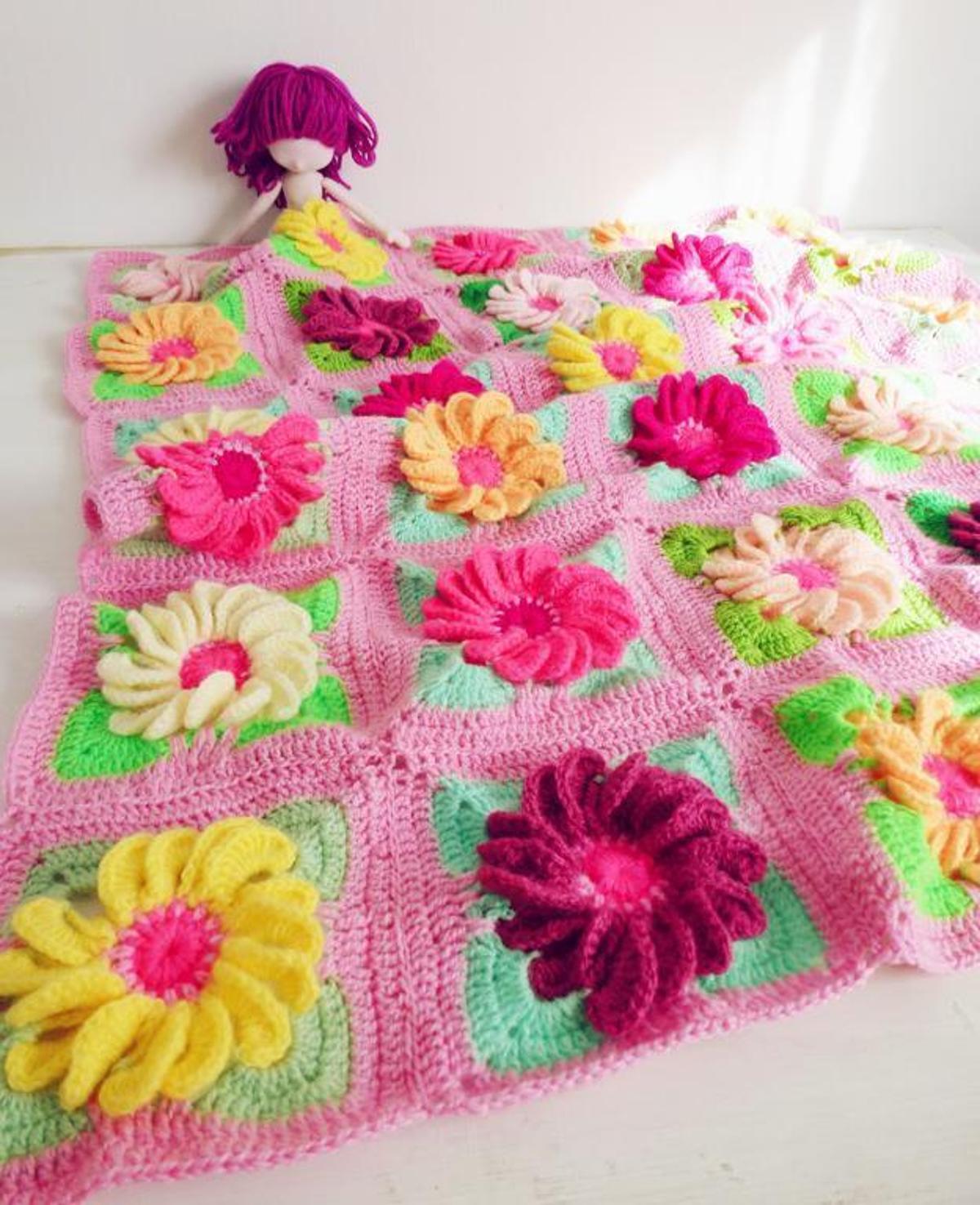 Photo via BySol
7. Granny Square Blankie 3-D Flower Gerbera
This cheerful blanket square pattern showcases the bright colors of flower crochet. The gerbera flower is worked in 3-D, but does not extend so far off of the square as to limit usability.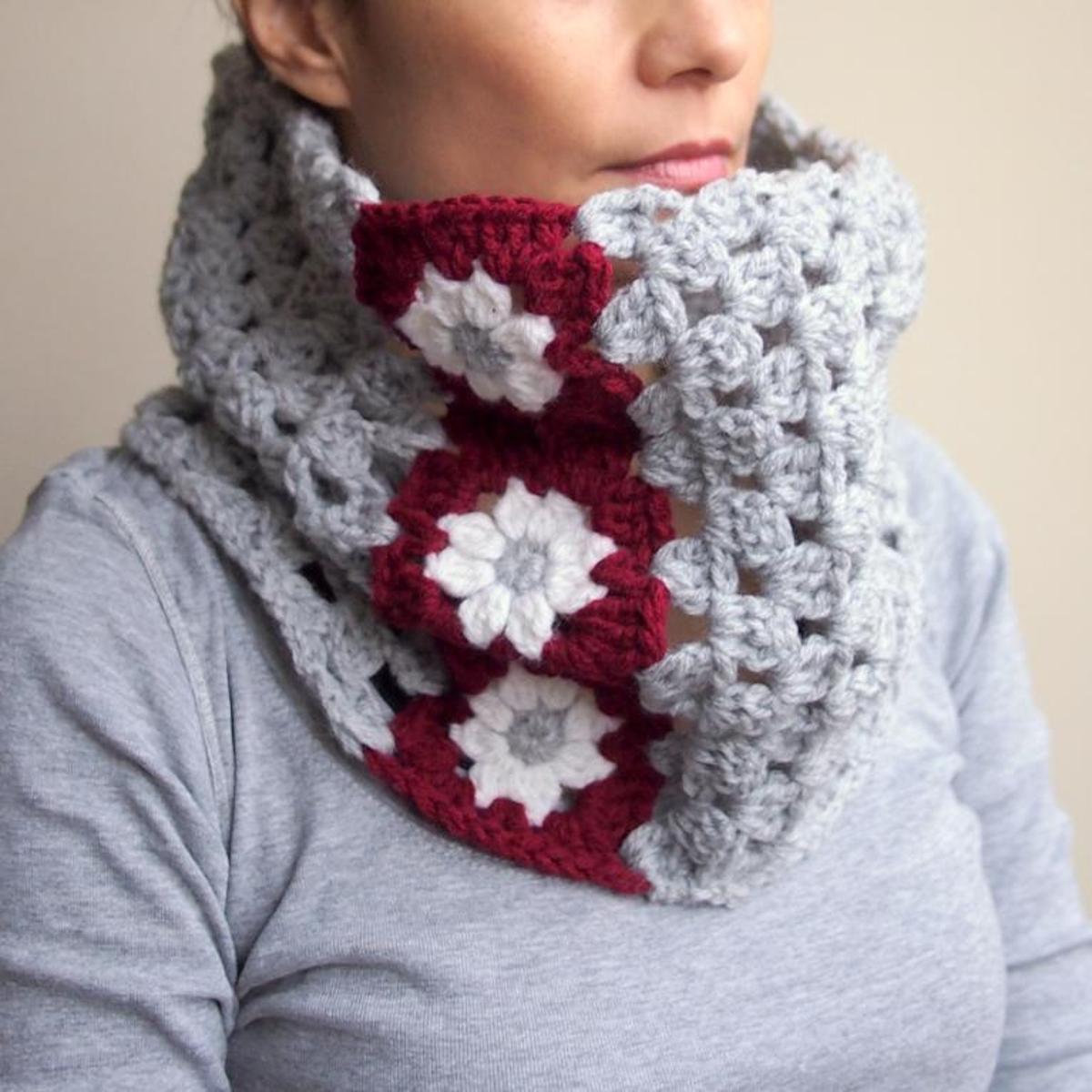 Photo via ByAccessorise
8. Granny Square Flower Cowl Neckwarmer
A stunning row of flower granny squares provides a pop of color and design detail in this crochet cowl pattern. Once you know how to work the pattern, you can use the same style of squares for other accessories and garments, too!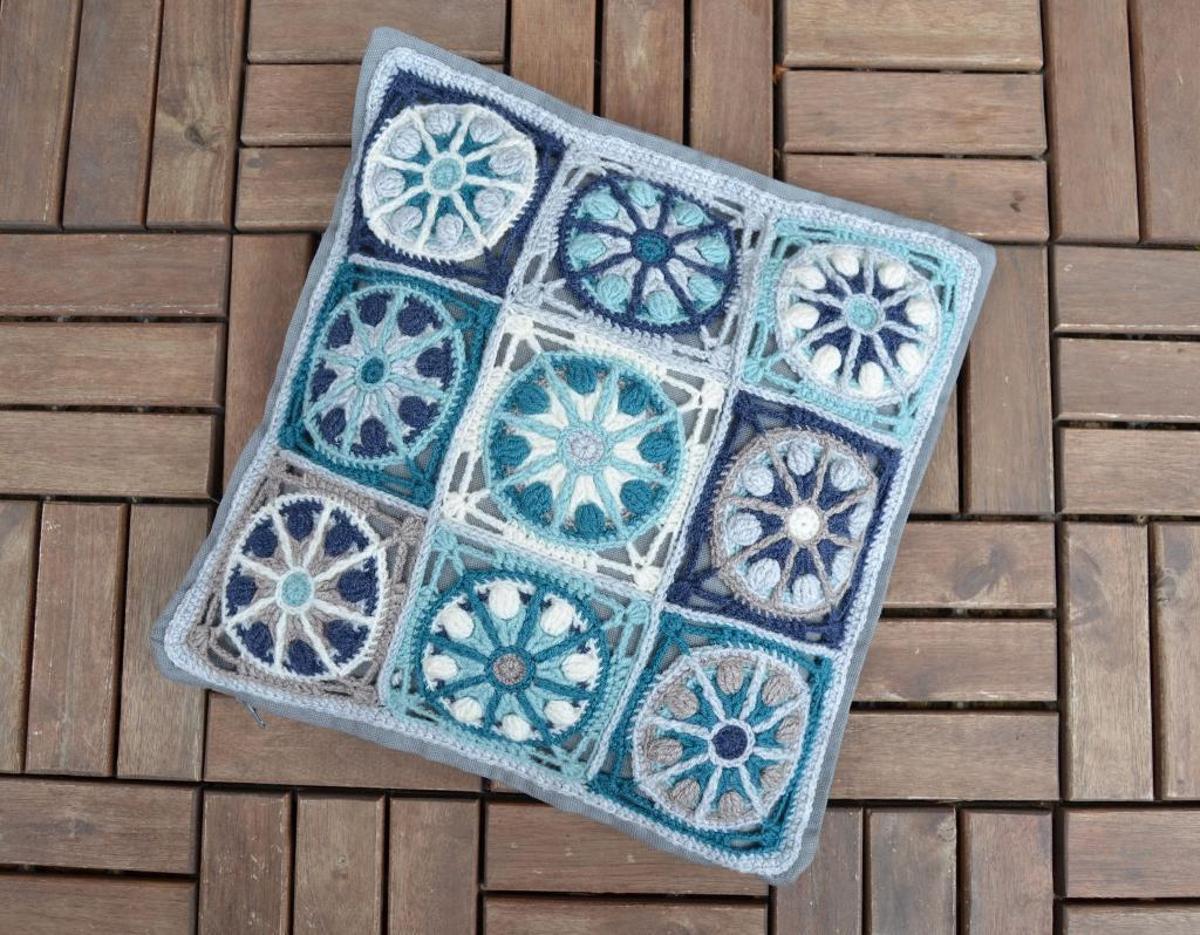 Photo via Lilla Bjorn Crochet
9. Frozen Fowers Pillow
This abstract version of a flower, a quasi-mandala design inspired by floral shapes, is worked up in hues of blue and grey to create a "winter flower" effect. The pattern includes instructions for the floral squares, as well as a crochet pillow cover.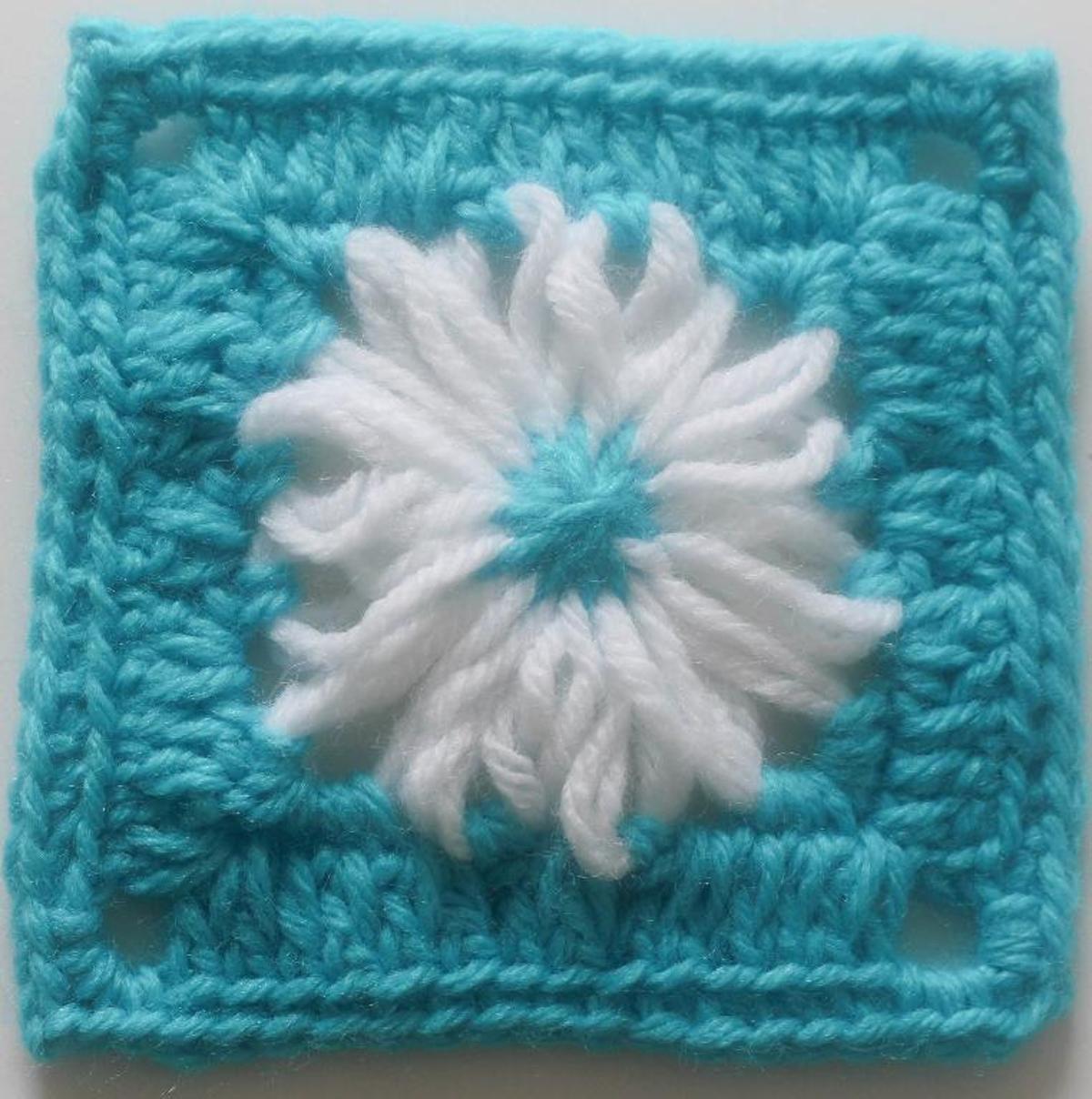 Photo via Underground Crafter
10. Flower Loom Granny Square
Expand your crafting skills to include the art of making flowers on a loom. Combine them with crochet flowers to create this fun granny square.
The designer includes two video tutorials with this pattern: one for making a 12-petal yarn flower using a Boye Flower Loom and one for finishing the square with crochet.
Want to create your own flower granny square design? Get inspired by our roundups of 10 Crochet Flower Patterns.