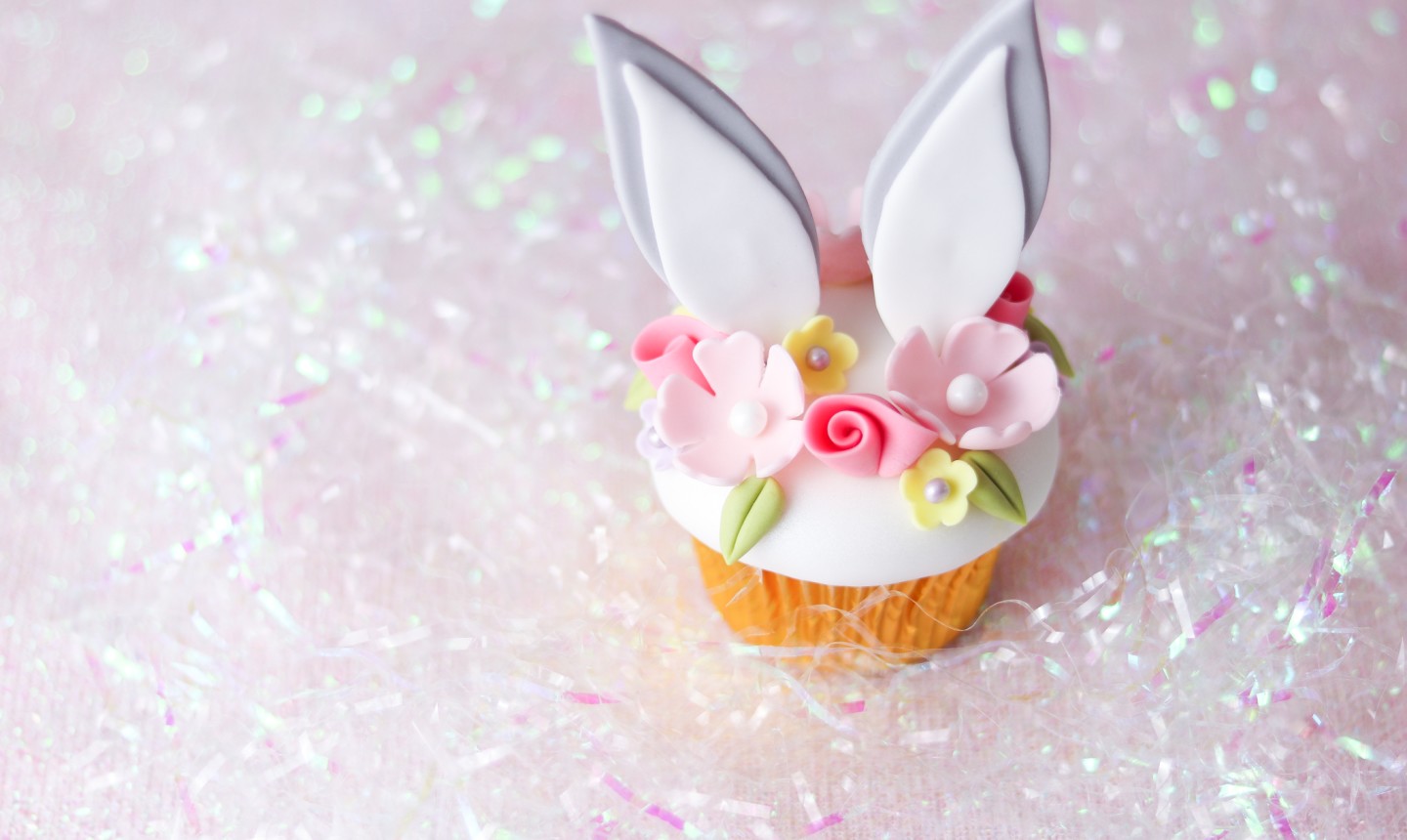 Bunny ears and sweet fondant blooms? Talk about a match made in springtime heaven. Whip up these cute cupcakes and you'll be ready for a very hoppy Easter.
Floral Crown Bunny Ear Cupcakes
Level: Easy
What You Need
Baked cupcakes (use your favorite recipe)
Buttercream
Fondant in white, pink, green, gray, lilac, yellow, and black (buy it or make your own)
Blossom plunger cutter
Edible glue
Flower foam pad
Fondant rolling pin
Small sharp knife
Ball tool
Blade tool
Uncooked spaghetti or cocktail sticks
Circle cutter (a little larger than the top of your cupcake)
Instructions
1. Make the Flowers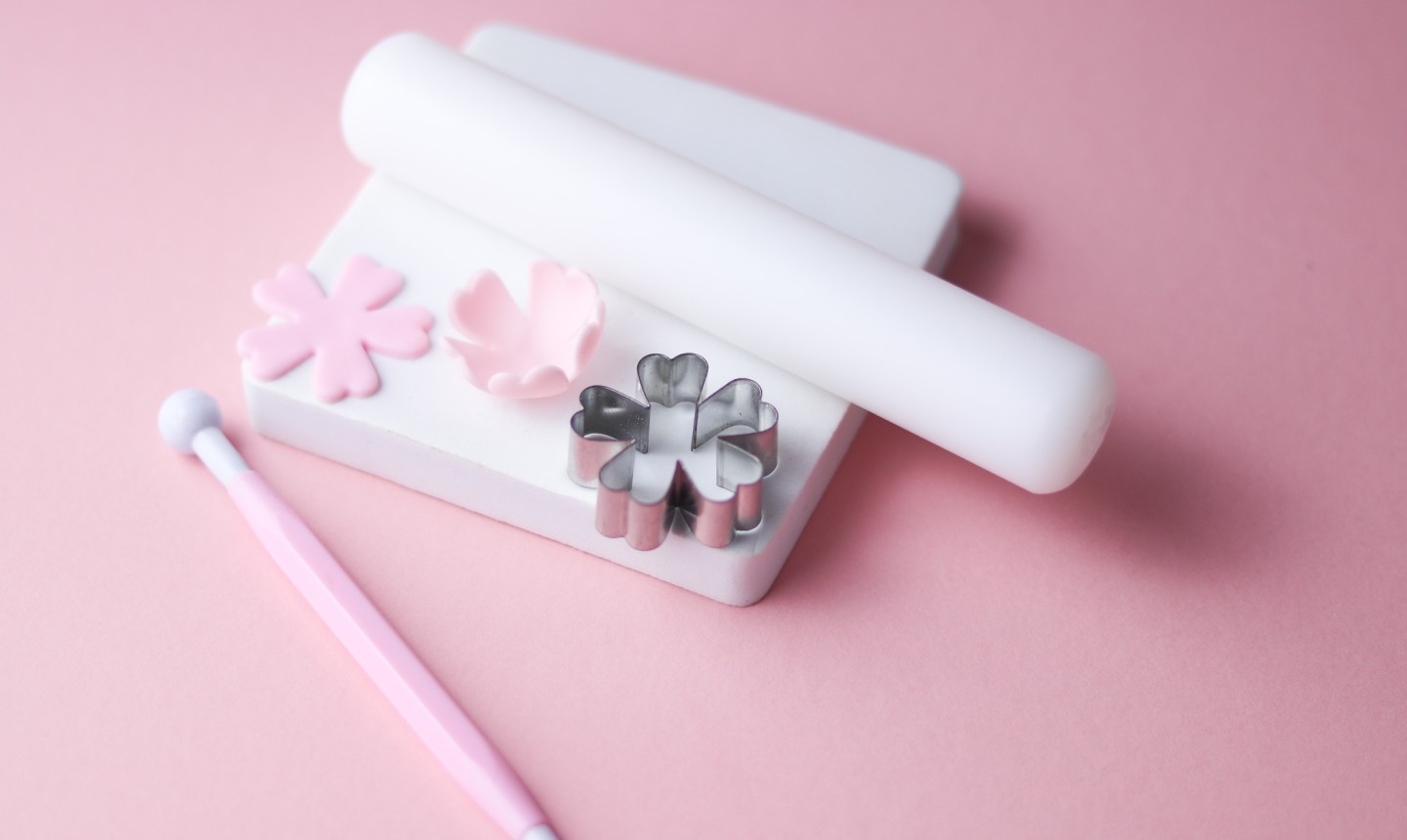 Use your plunger cutter and fondant to create a series of blossoms in various sizes and springtime colors. Give them shape with a foam pad and ball tool. As a finishing touch, attach sugar pearls to the centers with edible glue.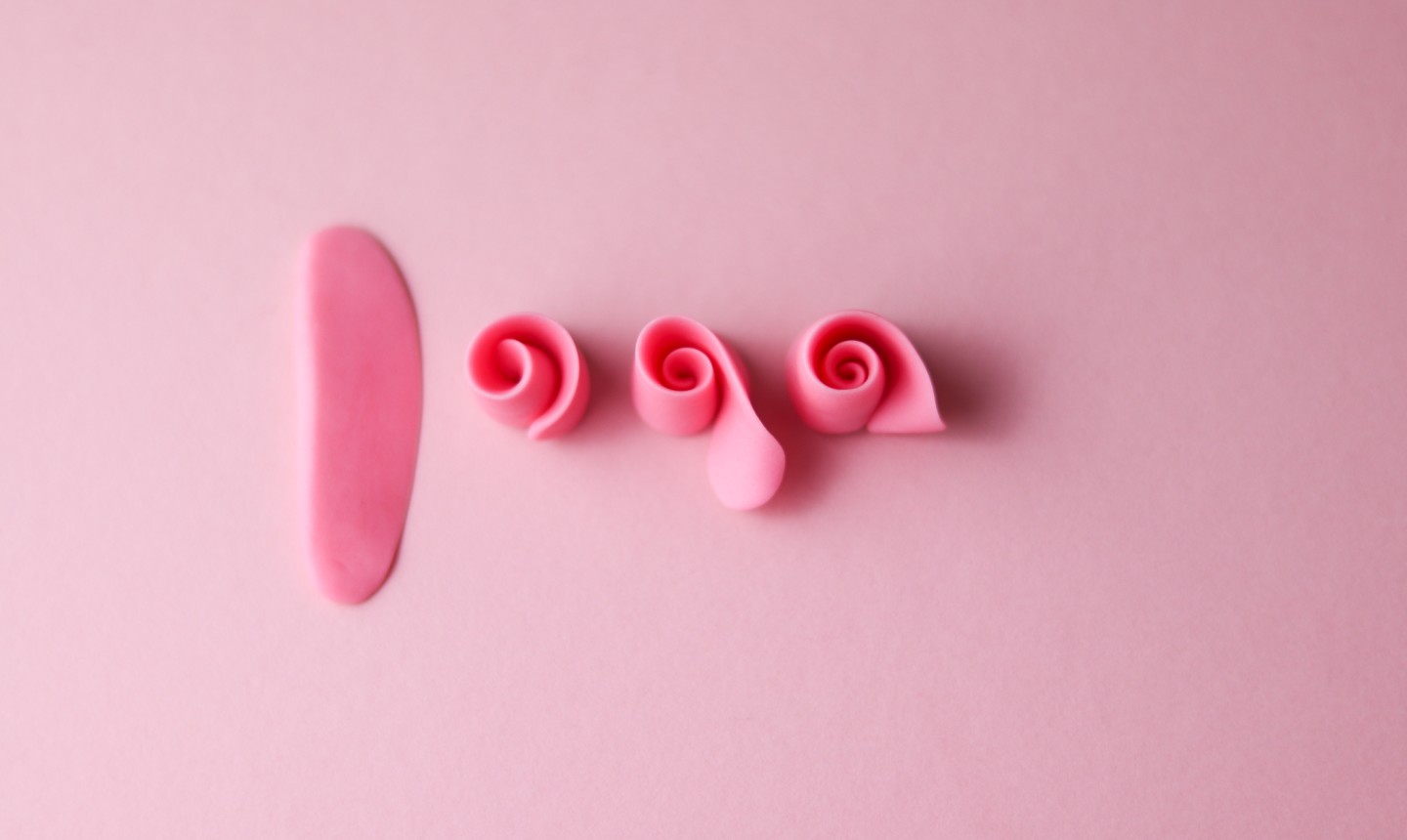 To make tiny rose buds, begin with a short rope of pink fondant. Smooth and thin the rope down one edge, making sure the other side is thicker. (This ensures that when you roll up the piece, it naturally develops a bud-like shape.)
Roll up your rose buds, gently tweaking the very end over into a light fold to mimic a real rose petal.
2. Create the Leaves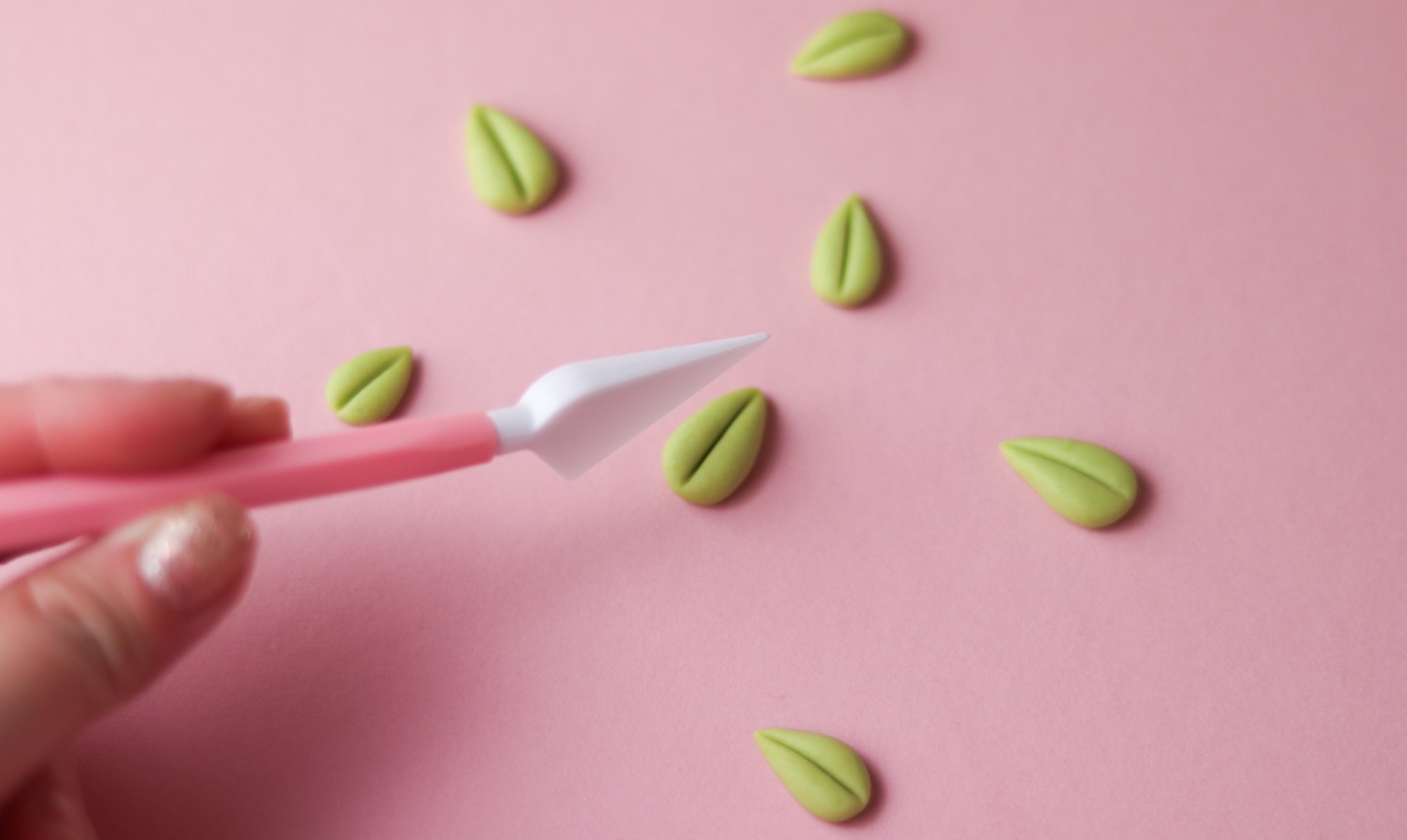 Roll out a few small to medium balls of green fondant and taper each into a teardrop-like shape. Flatten slightly with a small rolling pin and, using your blade tool, indent a line along the center of each.
3. Shape the Bunny Ears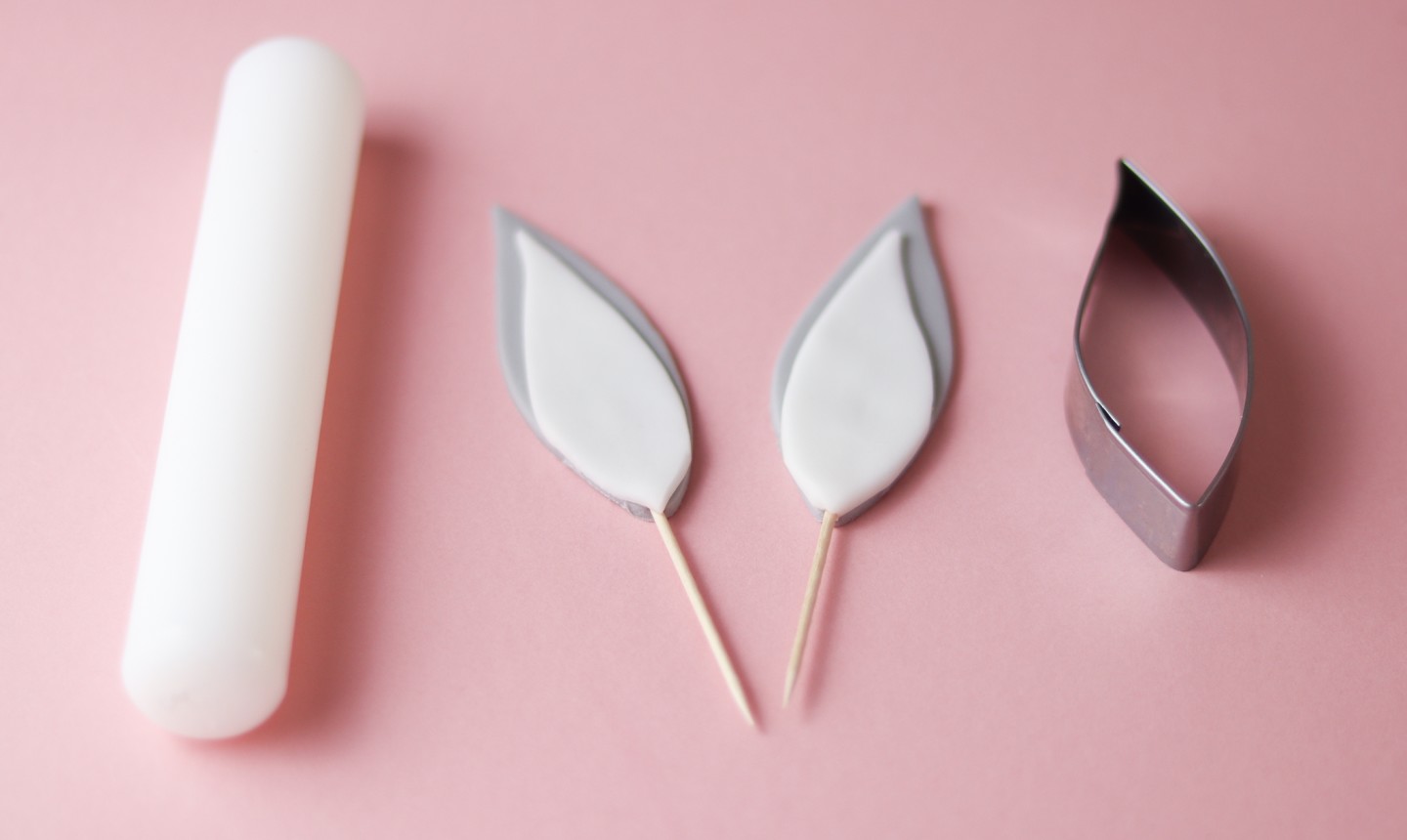 Roll out light gray fondant and cut into a bunny-ear shape. (You can use a long leaf cutter or freehand it with a knife.) Do the same for the white inner ear, trimming those so they're slightly smaller than the gray ones. Layer the white over the gray, using edible glue to attach them.
Gently insert a cocktail stick into each ear so they can attach to the cupcake. Pinch the ears at the tips to give them a little shape, then leave to set.
4. Put Everything Together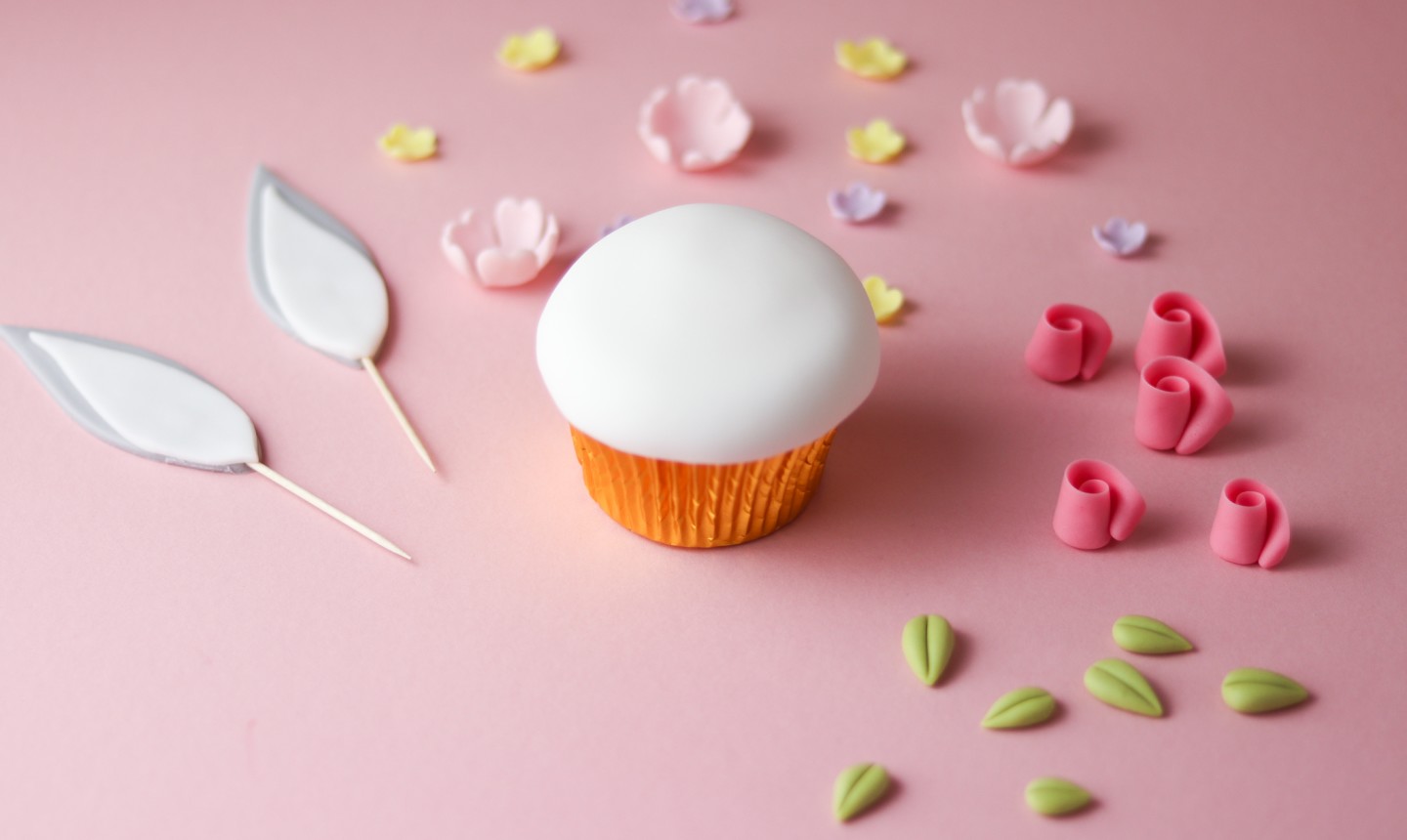 Prep your cupcake with a thin layer of buttercream, then cover with white fondant.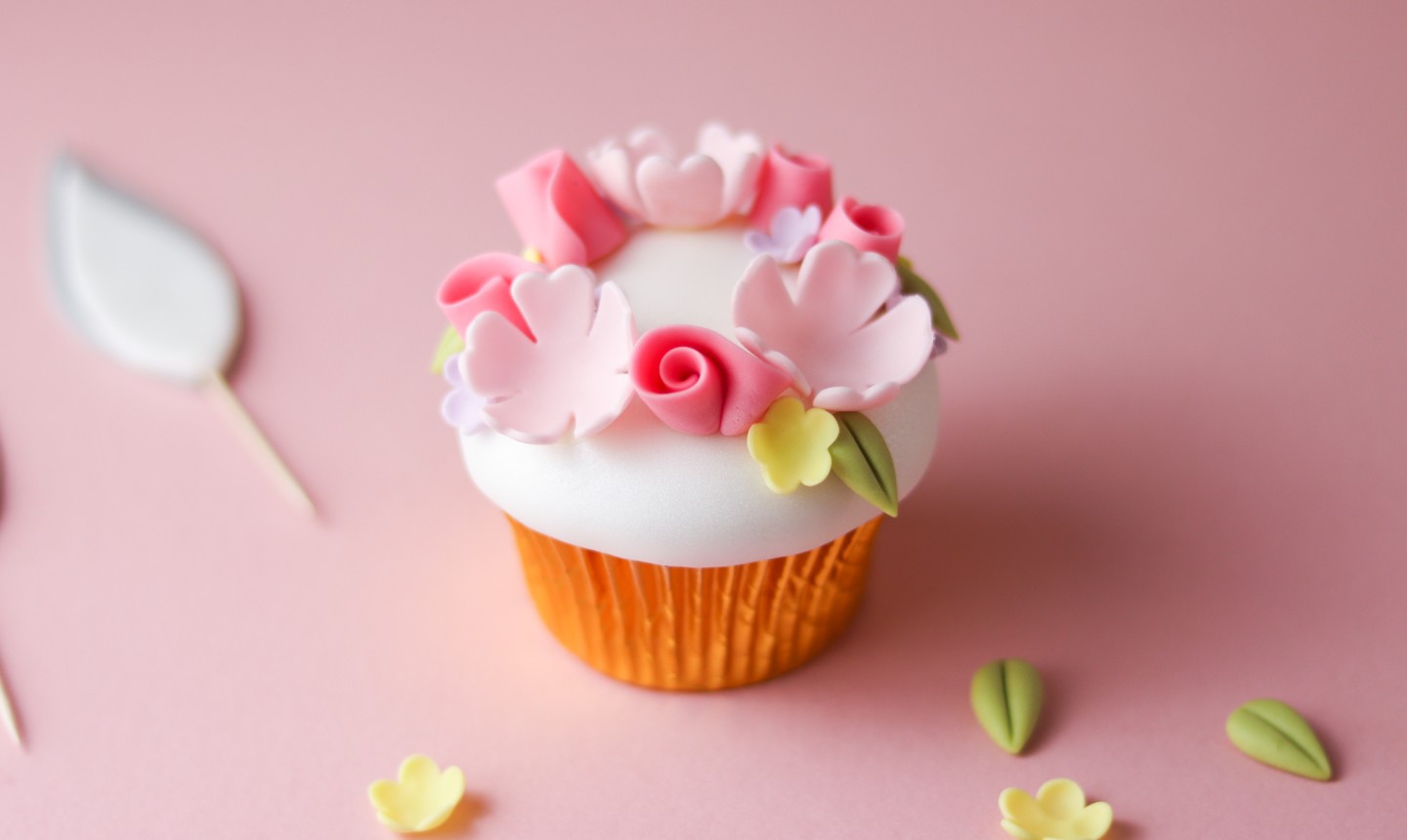 Arrange the flowers and leaves around the top, attaching them with edible glue.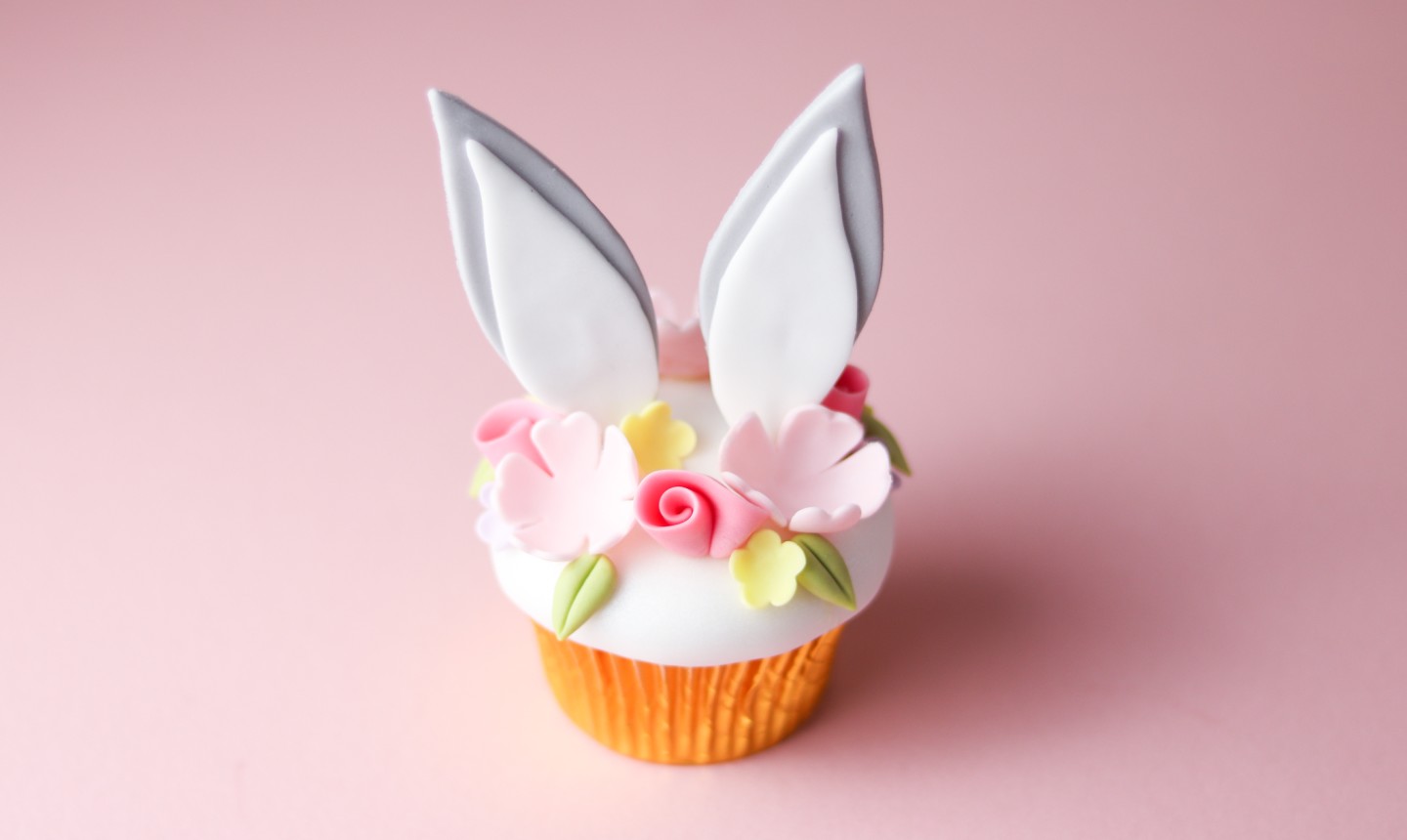 Carefully insert your bunny ears into the top of your cupcake. That's it! Can you stand the cuteness?