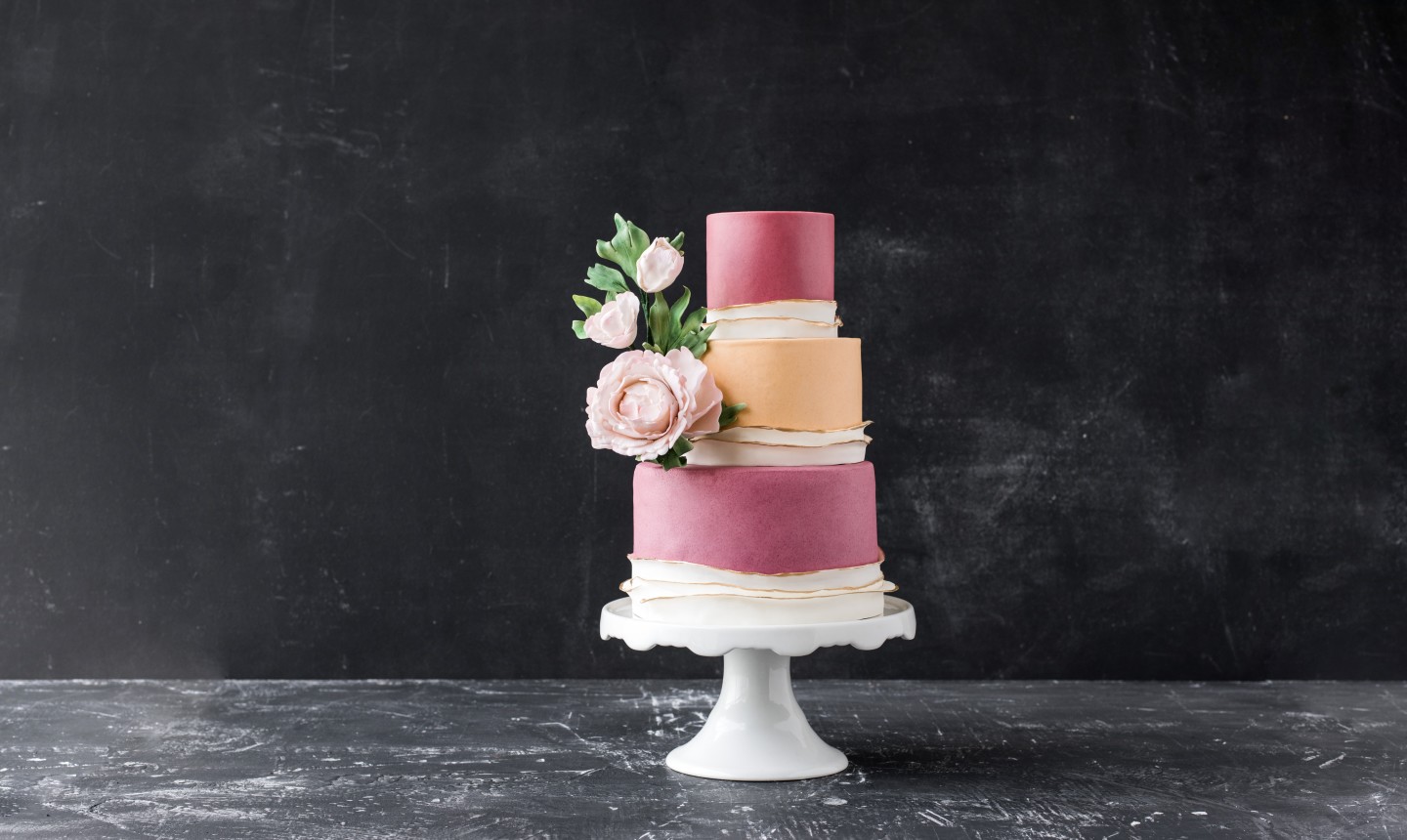 Centerpieces, bouquets, boutonnieres …. but why stop there? If there's ever a time to go overboard on blooms, it's definitely your wedding. And these cake ideas prove that everything is prettier with a floral touch.
1. Lady In Red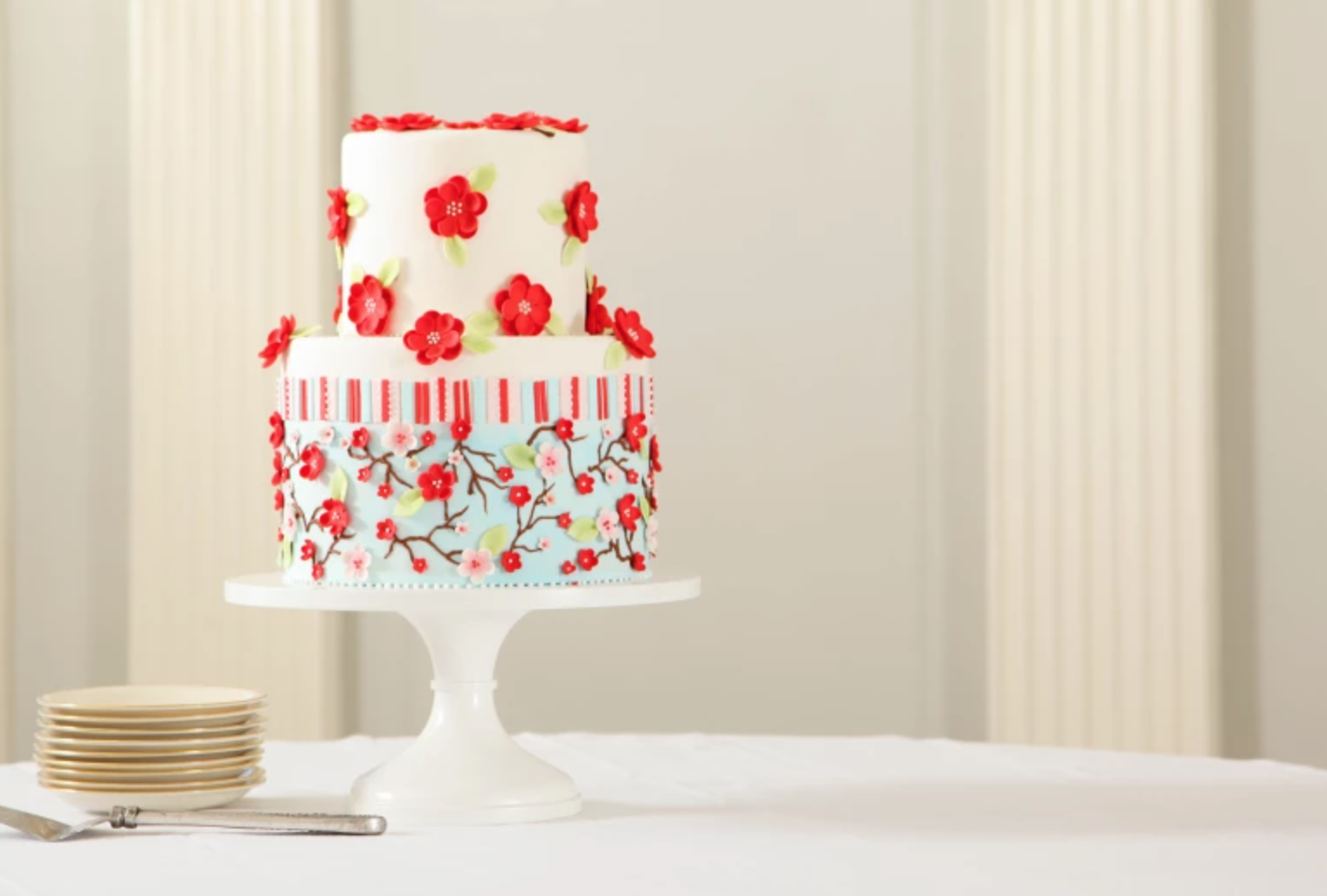 This cake gets its inspo from calico fabrics! (Like, literally, you can pick a pattern from the fabric store and use it as a basis for your color palette and shapes.) Once you've decided on a design, the key to the nailing this delicate look is to roll out your gum paste super thin before shaping the blooms.
MAKE IT
2. Bloomin' Beauty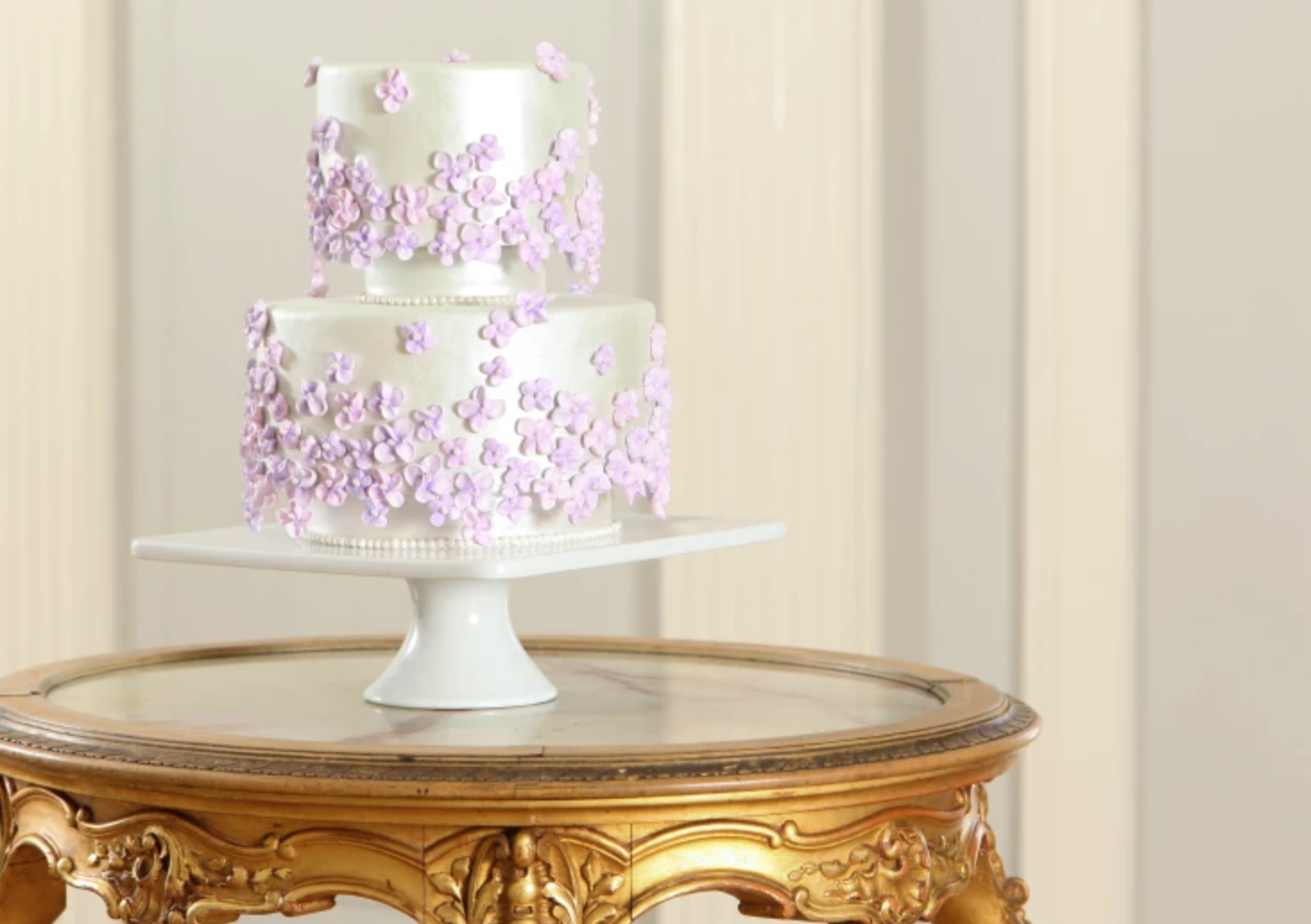 Let's be honest, does anyone really like to eat royal icing? That's why we love that the hydrangeas cascading down this romantic cake are actually piped from Swiss meringue buttercream. Yum! To get the look, vary your flowers with a few different shades of lavender.
MAKE IT
3. Signs of Spring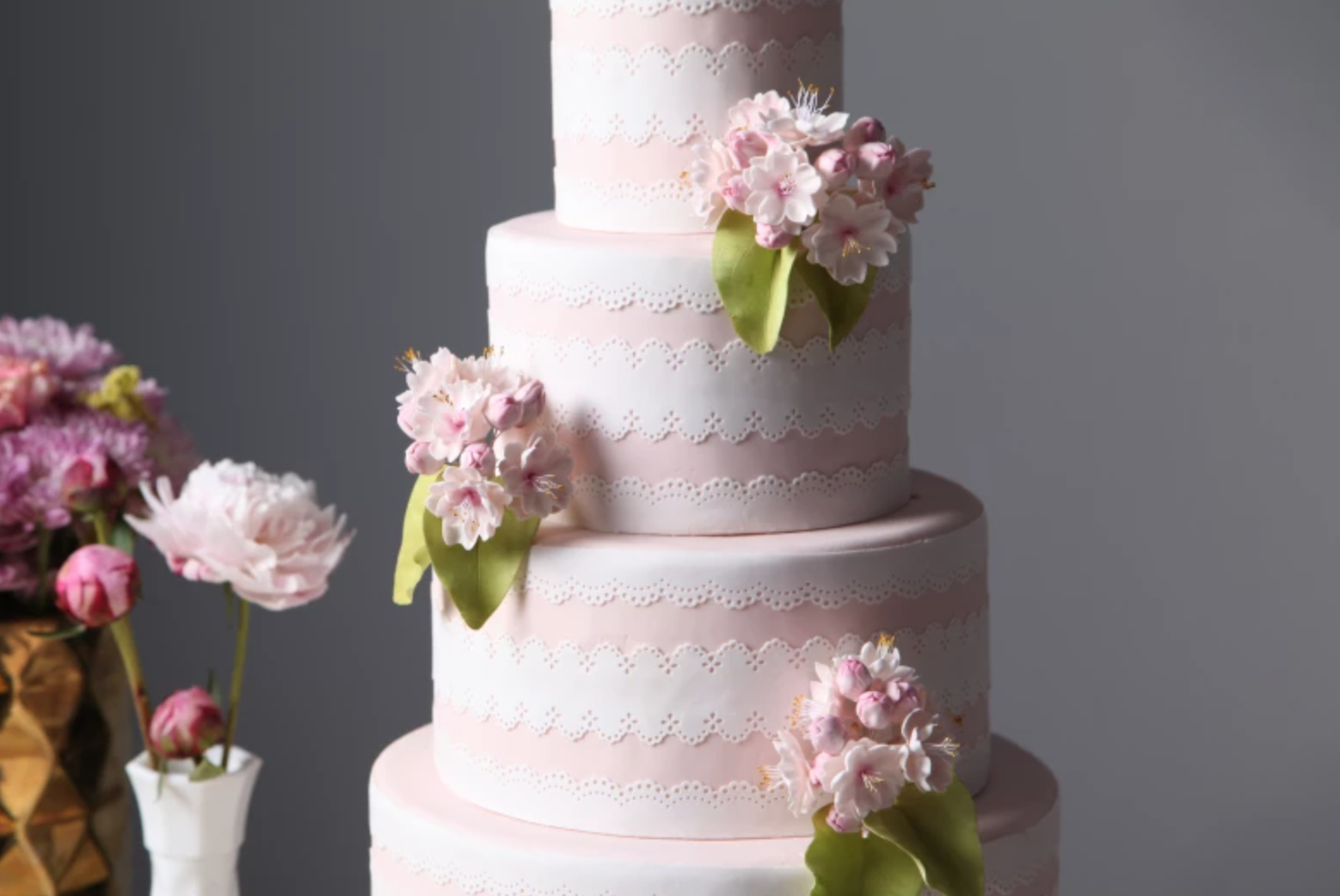 Cherry blossoms are one of the first flowers to bloom after the snow melts, so of course they hold a place in every spring bride's heart. These ones are crafted out of homemade gum paste (we'll show you how to make it!) that's rolled out really thin with the help of a mixer's pasta attachment. Genius!
MAKE IT
4. Big on Bling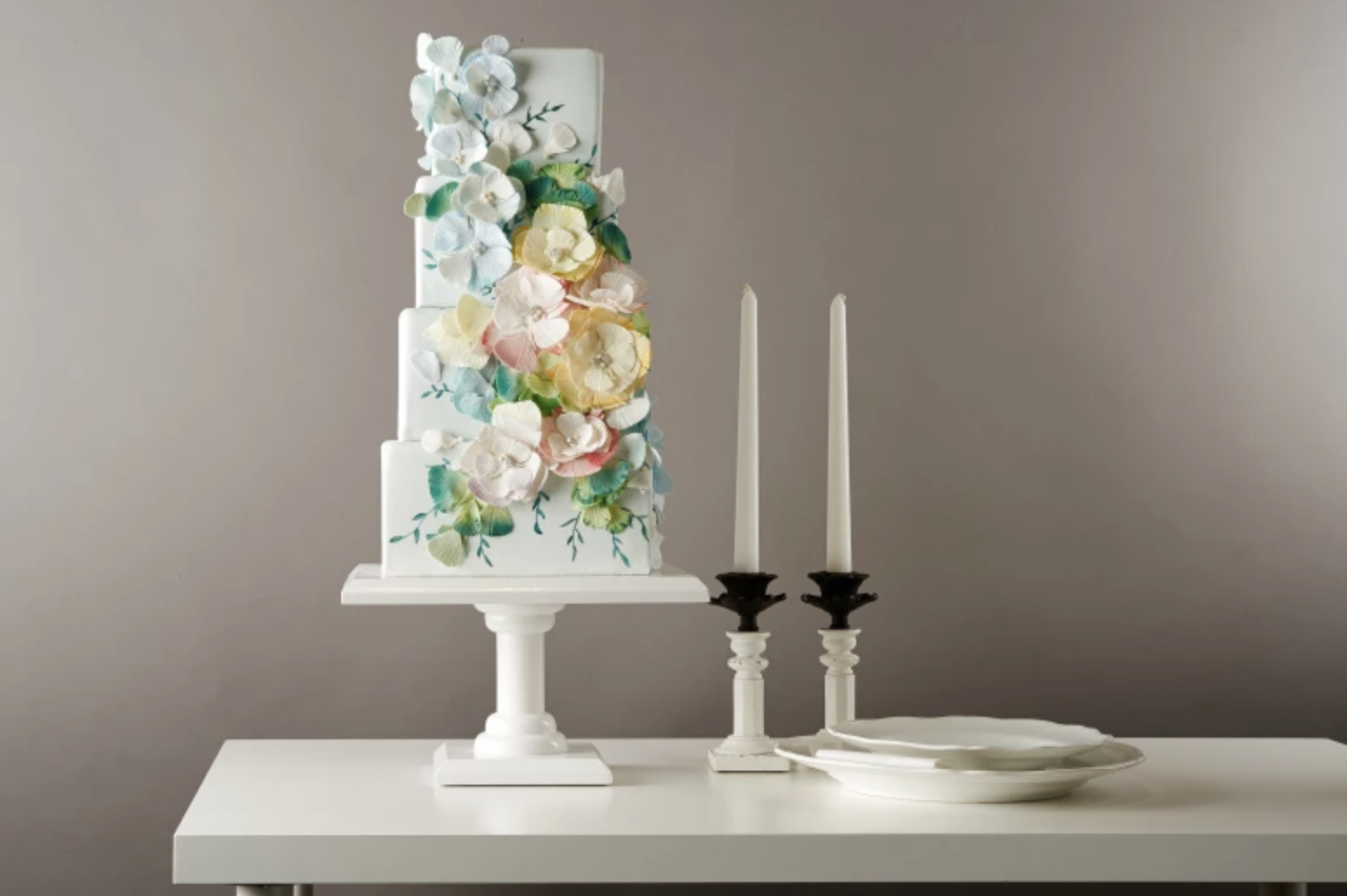 This cake's feathered flowers get their pretty colors by adding a touch of black dye to the gum paste, which mellows out the pastel hues. Add a rock candy jewel in the center of each one, and just let 'em call you #extra.
MAKE IT
5. Get Fresh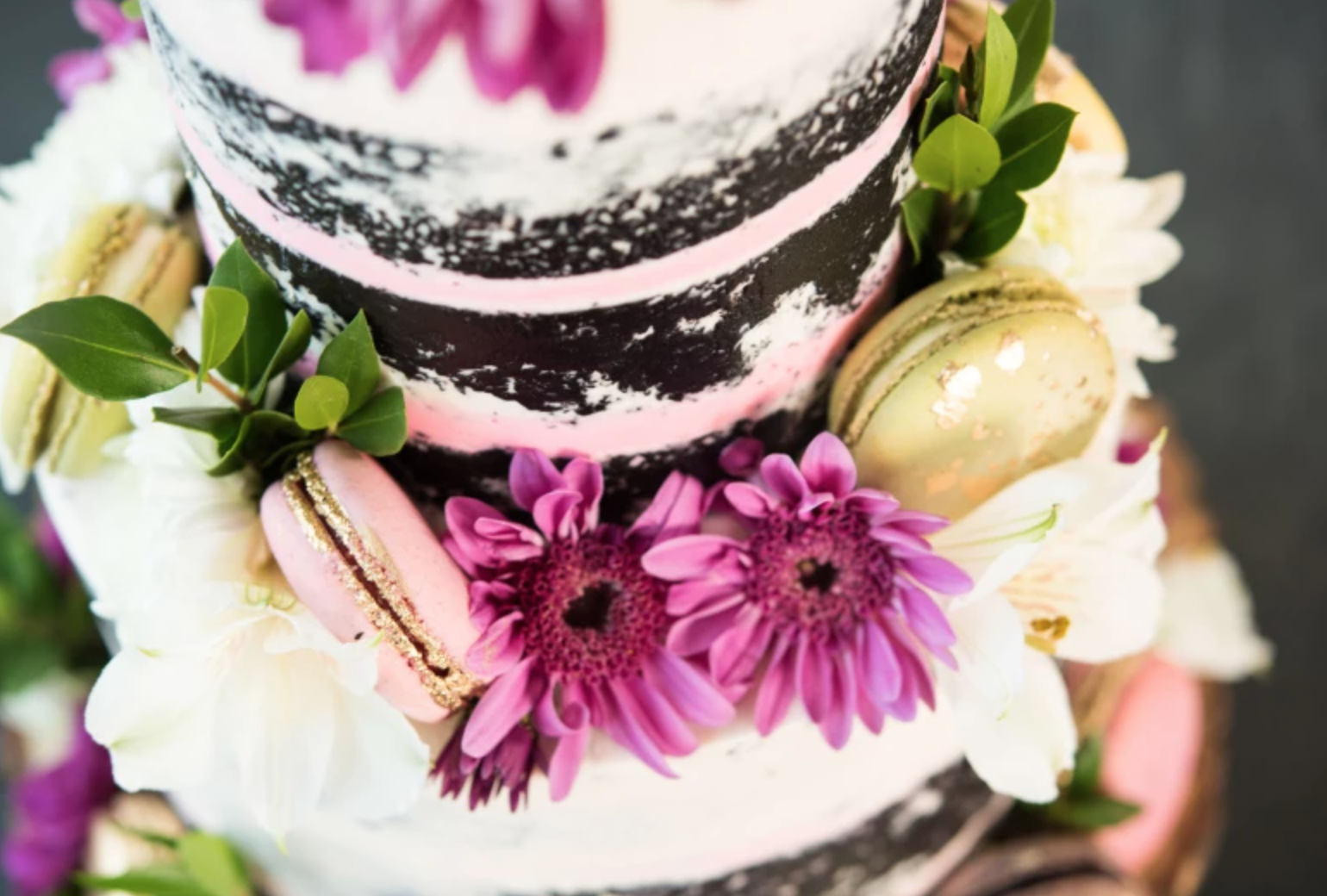 Blooms don't always have to be edible. This naked cake is filled with pink buttercream, then decked out with fresh plants. Go for bigger flowers at the top and smaller buds for each layer underneath.
MAKE IT
6. Bold Beauty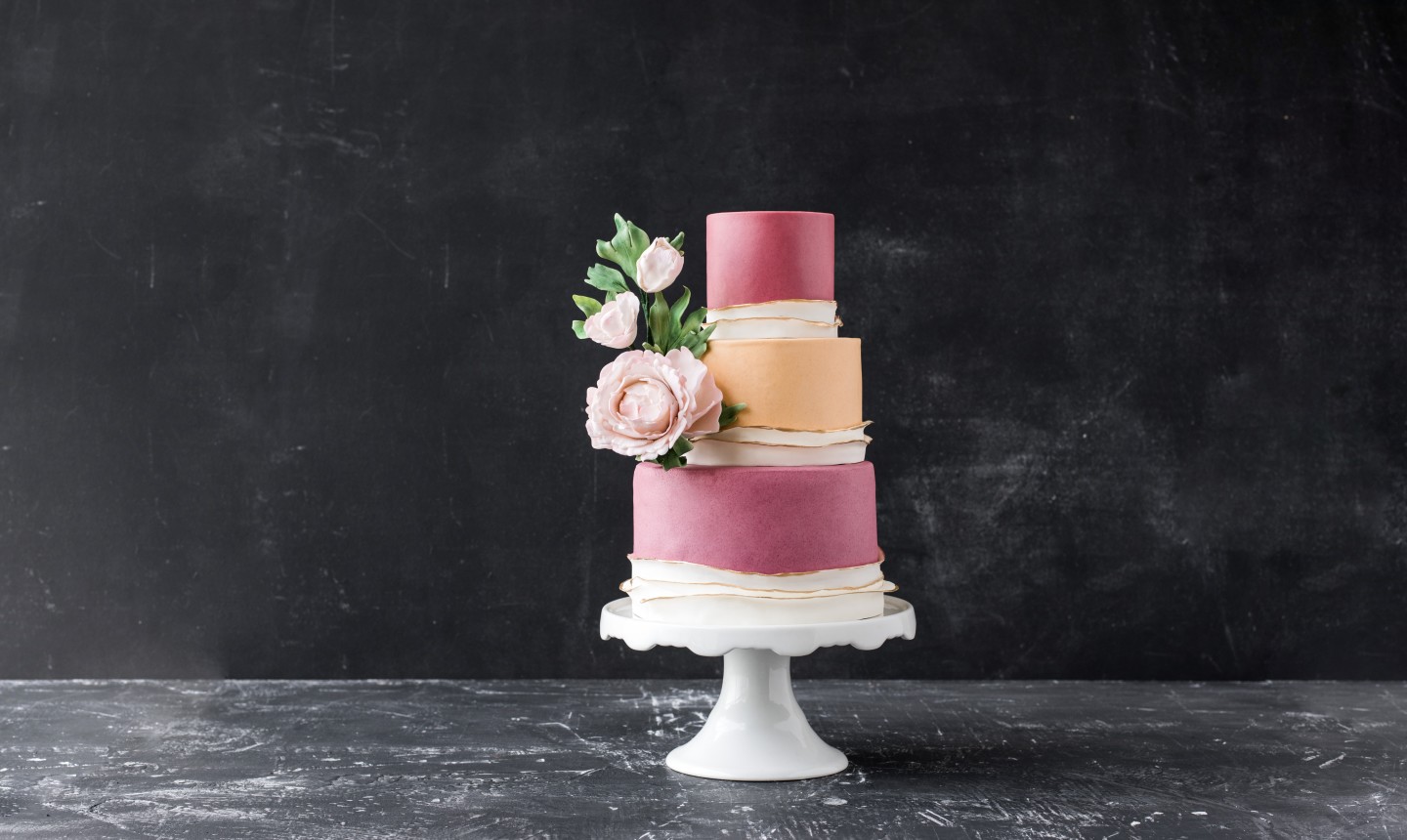 You don't need tons of flowers, when you have just a couple really big ones! This peony is crafted out of white fondant, then painted with pink luster dust for just a hint of color. (More to love: This cake's fondant layer is flavored with freeze-dried raspberry powder. You gotta taste it to understand the deliciousness.)
MAKE IT
7. Paint Away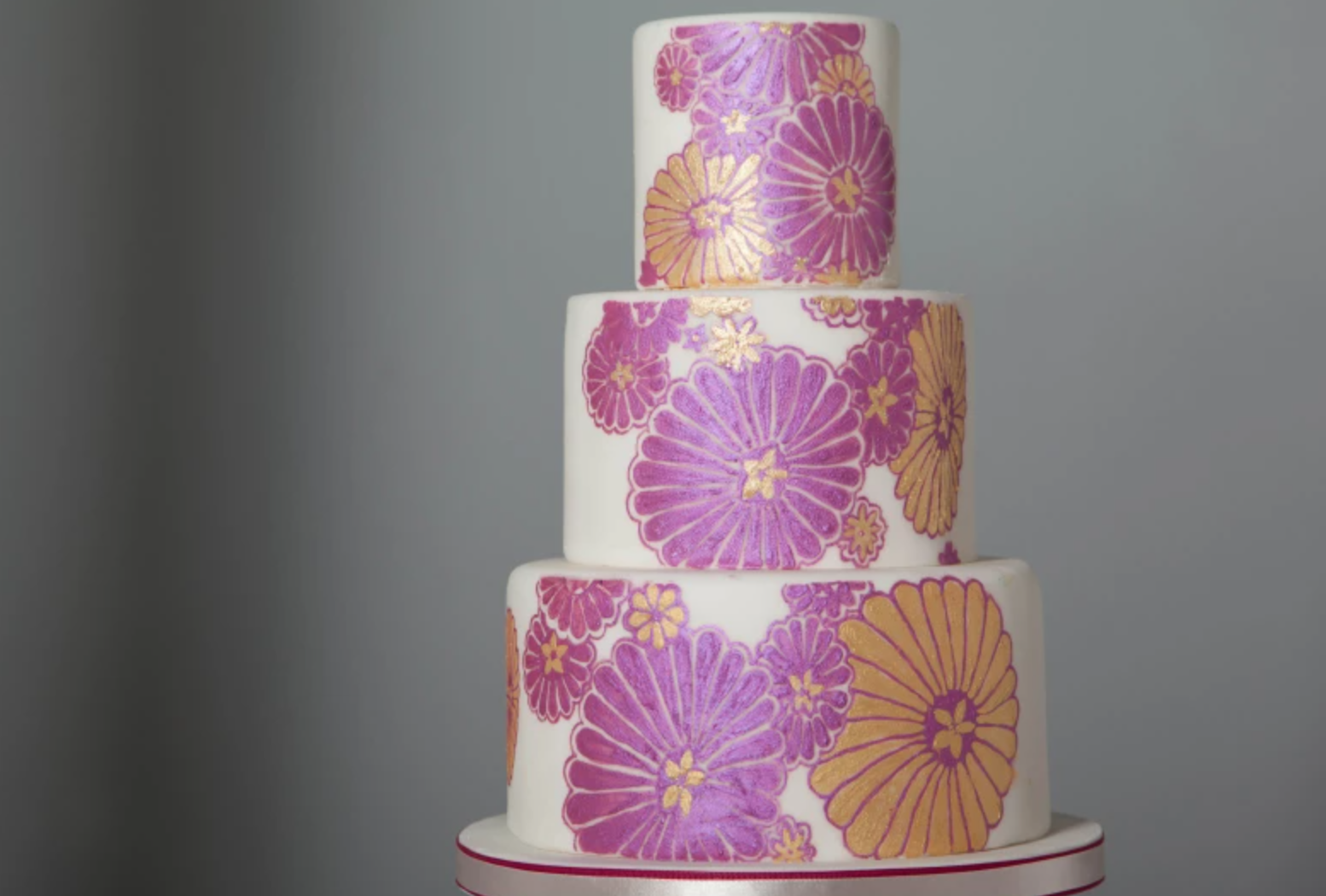 For something a little different, try painted-on flowers! Trace a template onto parchment paper with a pencil, then transfer the design right onto your cake using shortening. (Yes, it's a-okay that a little pencil gets on the cake … it's totally nontoxic!)
MAKE IT