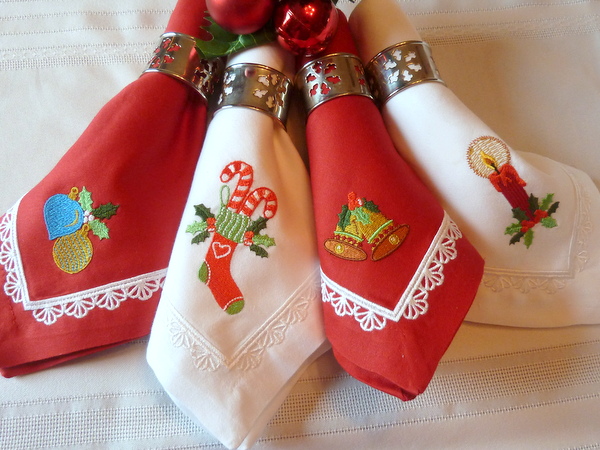 Photo via Oma's Place
With just a few simple steps, you can transform any run-of-the-mill napkin into gorgeous (and festive!) Christmas decor. Whether you use a pre-purchased napkin or dive into your fabric stash, you can stitch one up for everyone gathered around your Christmas dinner.
Embroidered Holiday Napkins
Level: Easy
What You Need
Napkins – pre-purchased or sew your own
Machine embroidery designs that will fit a 4″ by 4″ hoop
Vellum, for making a design template
Machine embroidery thread
Soft lightweight cutaway stabilizer
Soft lightweight tearaway stabilizer
Glue or temporary spray fabric adhesive
Water soluble marker
Pins
Instructions
1. Place Your Design
Print a 1:1 image of your machine embroidery design onto vellum to use as a placement template. Lay the napkin with the corner to be embroidered in front of you and position the vellum template exactly where you want the design to be stitched. Using a water-soluble marker, mark the vertical and horizontal centers from the template onto the napkin.
2. Hoop Up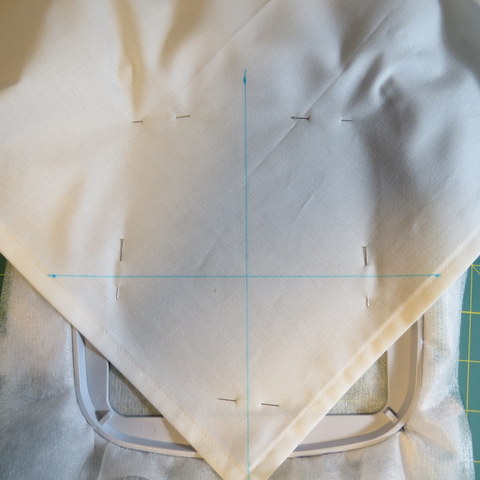 Hoop stabilizer and, using the water-soluble marker, mark the horizontal and vertical centers. Position the napkin on the hoop matching the horizontal and vertical centers and secure with water-soluble glue or temporary spray adhesive. Use pins around the outer edges of the hoop to be sure the napkin stays in place during stitching.
3. Stitch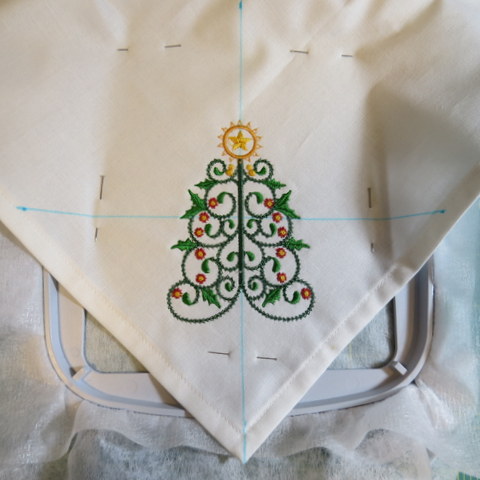 Stitch the design, changing and clipping threads as needed. When done, remove napkin from the hoop, remove tearaway stabilizer and trim the cutaway stabilizer near the embroidery edge. Use water to completely remove the marker from your napkin.
Good to Know: It's important to remove any trace of your marker before ironing your napkin.
Once your napkins are dry, use them to put the finishing touches on your holiday table!