Are you ready to dress your dinner table in style? Here's a project that's sure to add pizzazz to your next meal! Sew a rainbow of DIY mitered corner napkins in coordinating prints, to give each guest their own unique experience!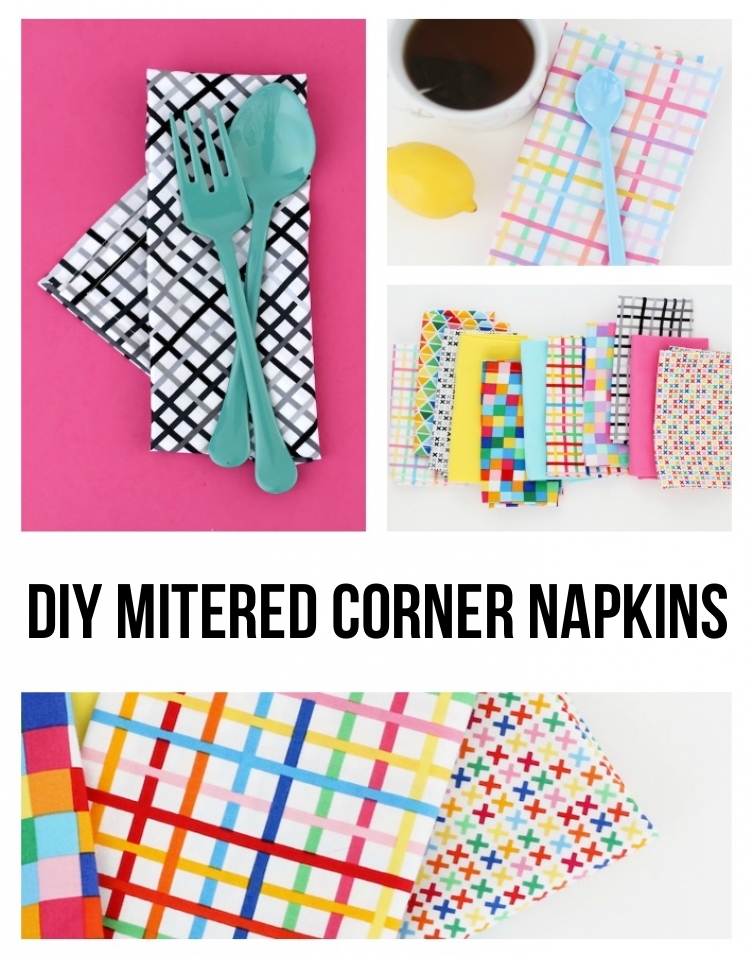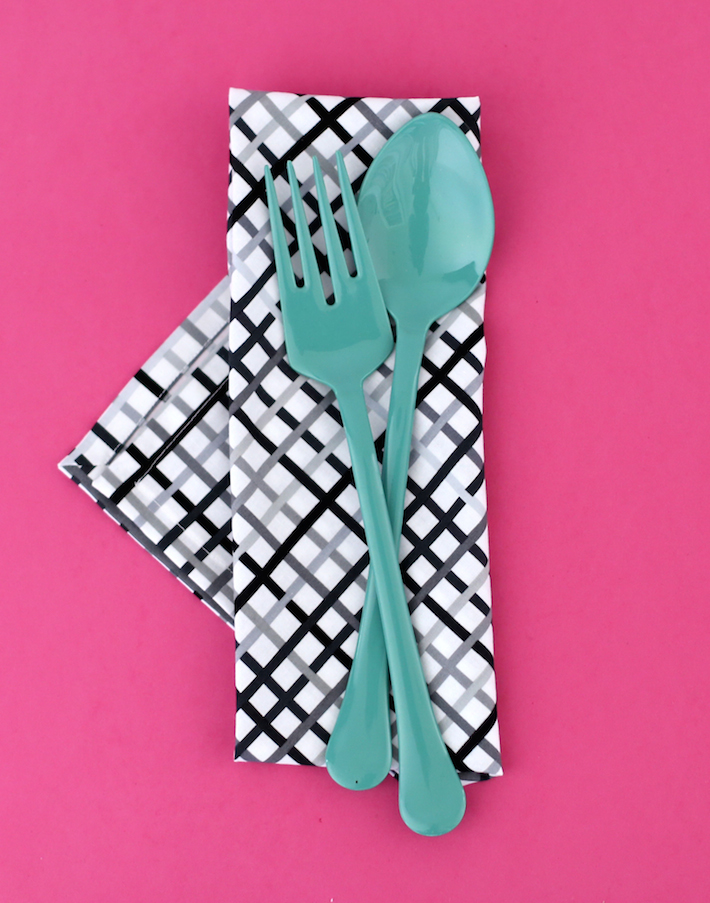 Once you learn how to sew neatly pressed mitered corners, you'll want to practice again and again! Sewing your own cloth napkins is an inexpensive way to set the table, and it will help save the environment. Think about all of those paper towels you'll save.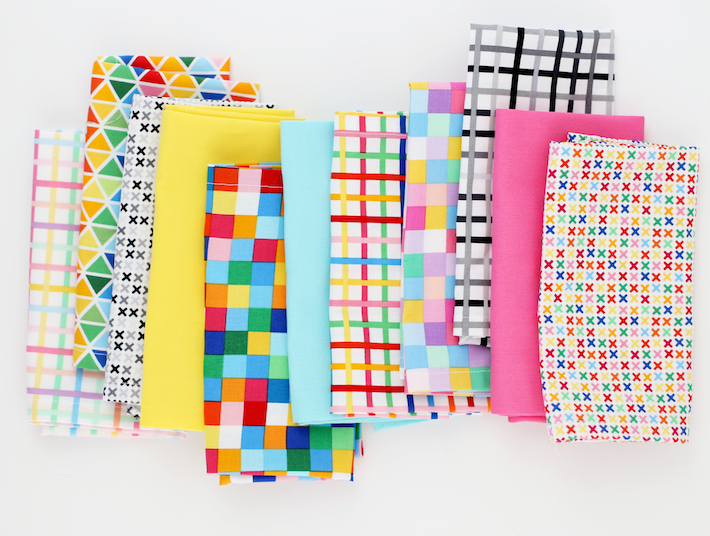 Photos via Ann Kelle
Do you know what else is great? You can make each napkin with just one fat quarter of fabric!
Ready to sew your own cloth napkins? Let's get started!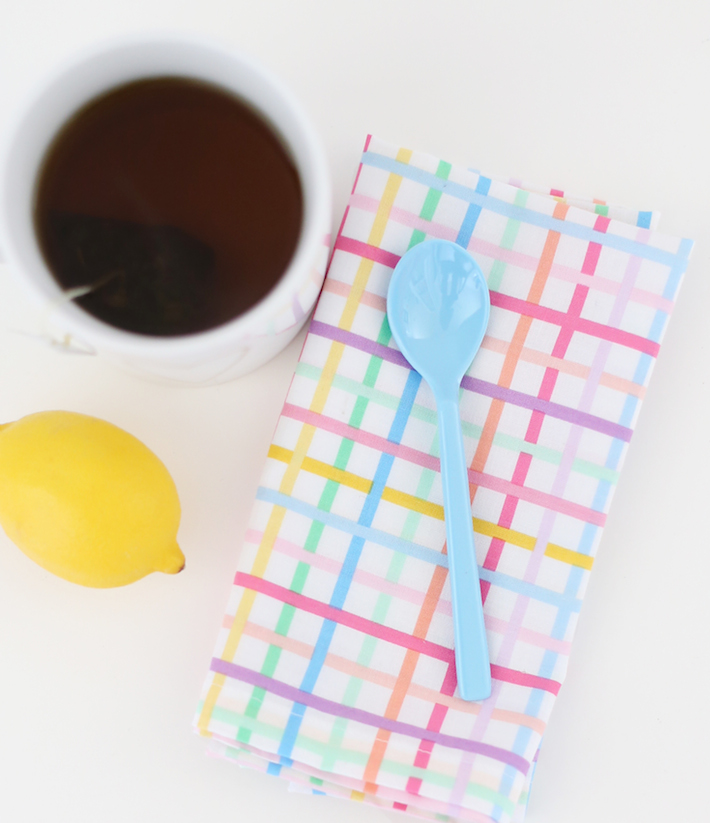 Step 1:
For each napkin, trim one fat quarter (18″ x 22″) into an 18″ x 18″ square to make a 17″ square napkin. I used prints from the new Rainbox Remix line by Ann Kelle for Robert Kaufman.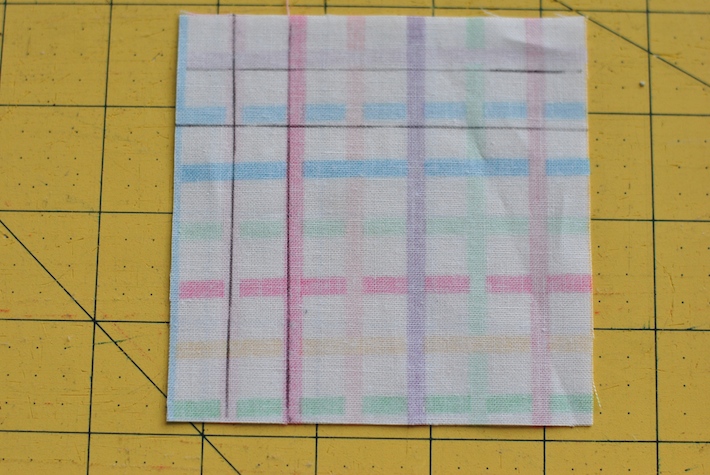 Step 2:
I'm going to use a 4″ fabric square to show you how to sew one mitered corner. Apply this technique to all four corners of your dinner napkin to make a set of fun and functional mitered corner napkins! Measure and mark a line 1/2″ from the border. Measure and mark a second line 1″ from the border. I used a ballpoint pen for visibility, but you might want to use a pencil or fabric marking pen.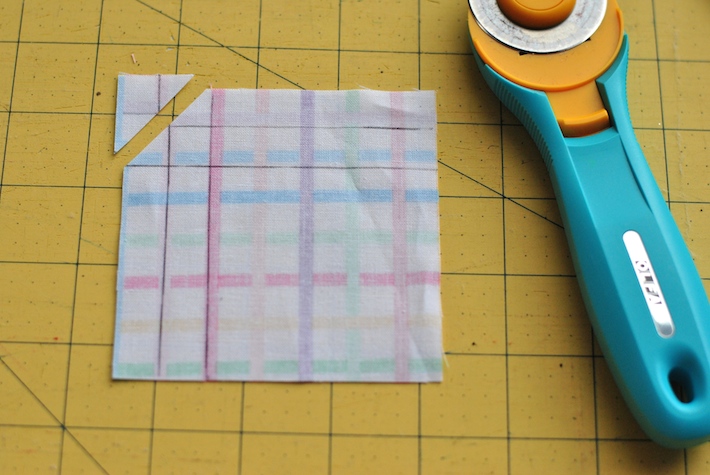 Step 3:
Fold and press the fabric along the 1/2″ line so it touches the 1″ line. Unfold. Trim off the corner as pictured. (Trim off the whole box in the upper corner and dissect the two adjacent boxes with your rotary cutter.)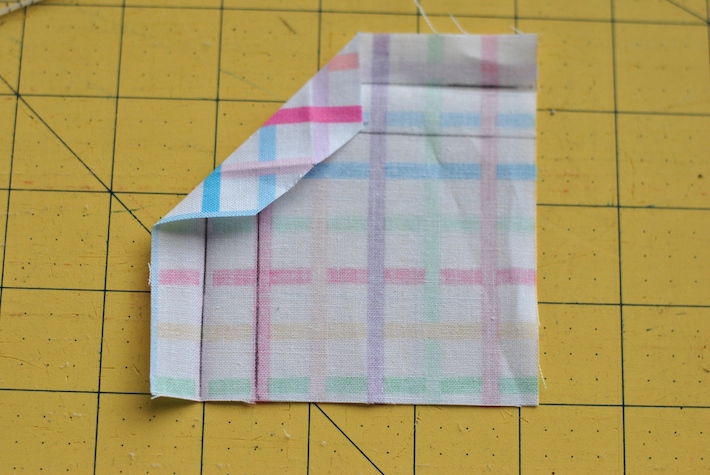 Step 4:
Fold the corner you just trimmed so that the fabric points align with the 1″ pen marking.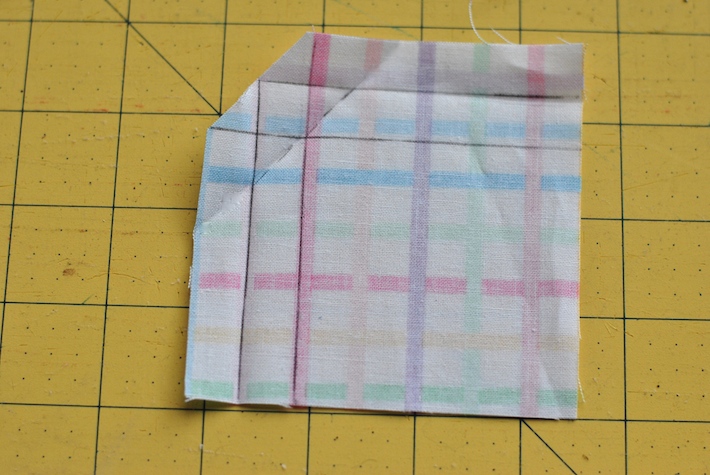 Step 5:
Open up the fold and draw a line along the diagonal fold. The line should not touch the edges of the napkin, but just stay inside the center portion (like the dotted line pictured).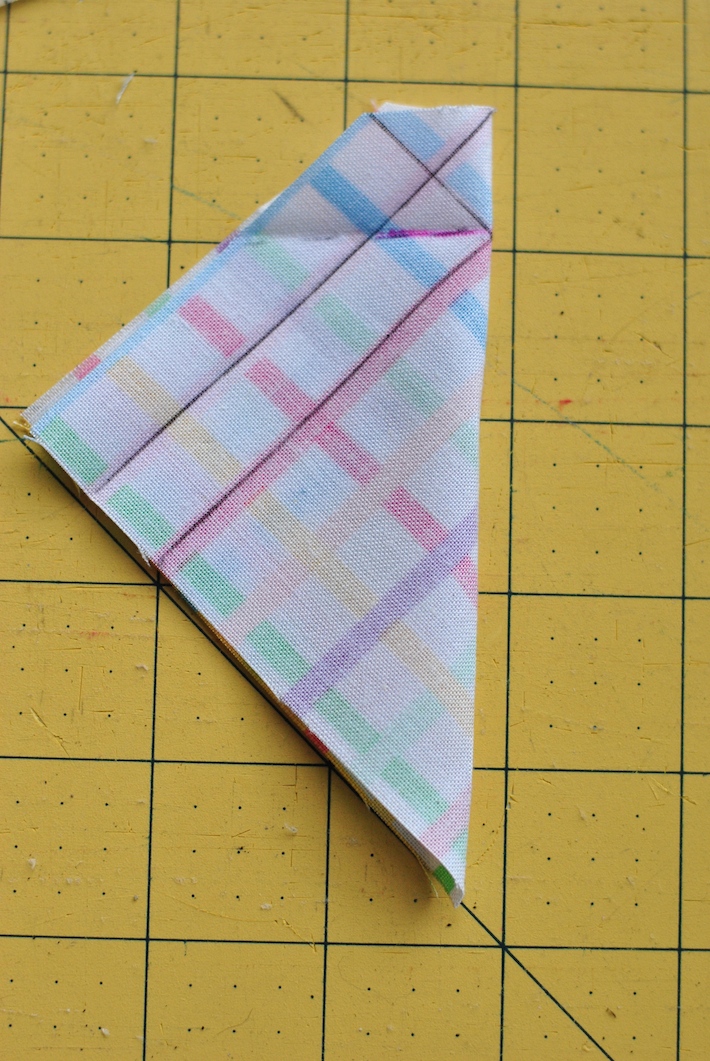 Step 6:
Fold the fabric right sides together. Sew along the line you marked earlier (dotted line shown highlighted in pink above).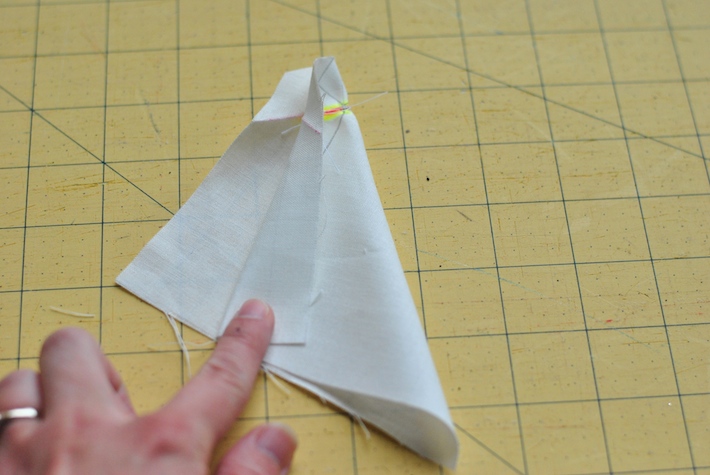 Step 7:
Here's another view of the line after it is stitched. In this example, the section you stitch is highlighted in yellow, and the fabric is opened up slightly.
Step 8:
After stitching the dotted line, it's time to flip the fabric right side out. Use a tool with a point to poke out the corner. Next, you'll fold the raw edges of fabric under, using the fold from step #2 as your guide.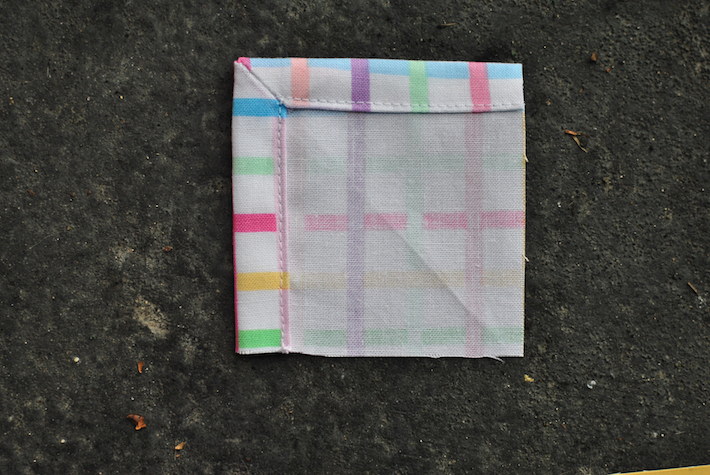 Step 9:
Fold the raw edges under and topstitch 1/8″ from the folded edge.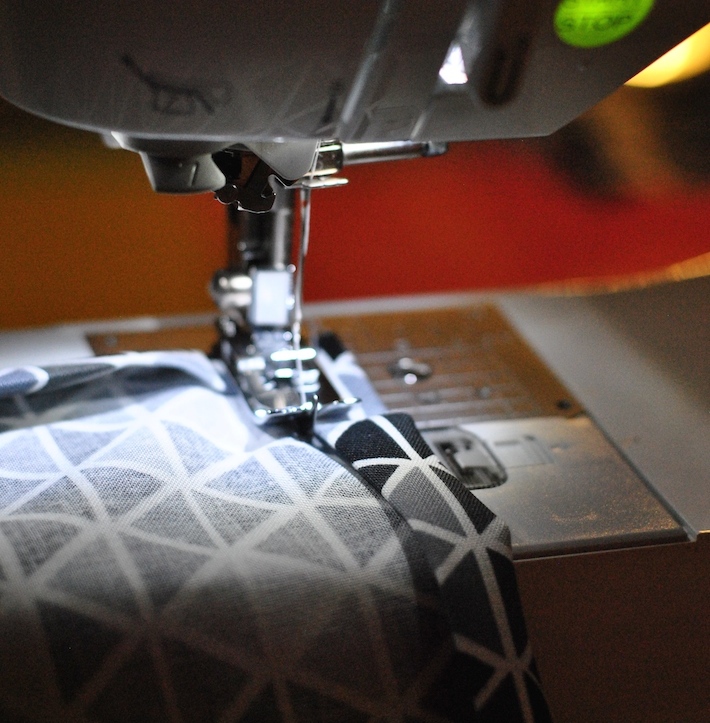 Step 10:
A good tip is to use a stitch in the ditch foot along the folded edge, and move your needle position a few steps to the right to get an accurate topstitch.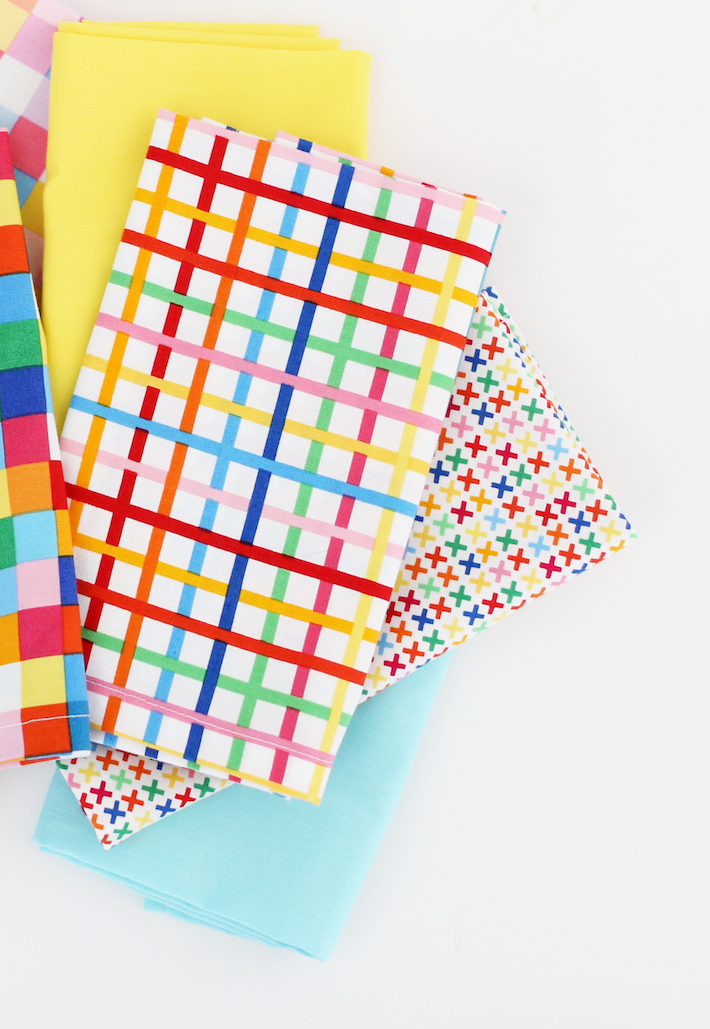 Wasn't that easy? If you try this project, we'd love to hear about your DIY dinner napkins in the comments! You can also take your mitering skills to the next level with Linda Lee in her Classic Table Linens course.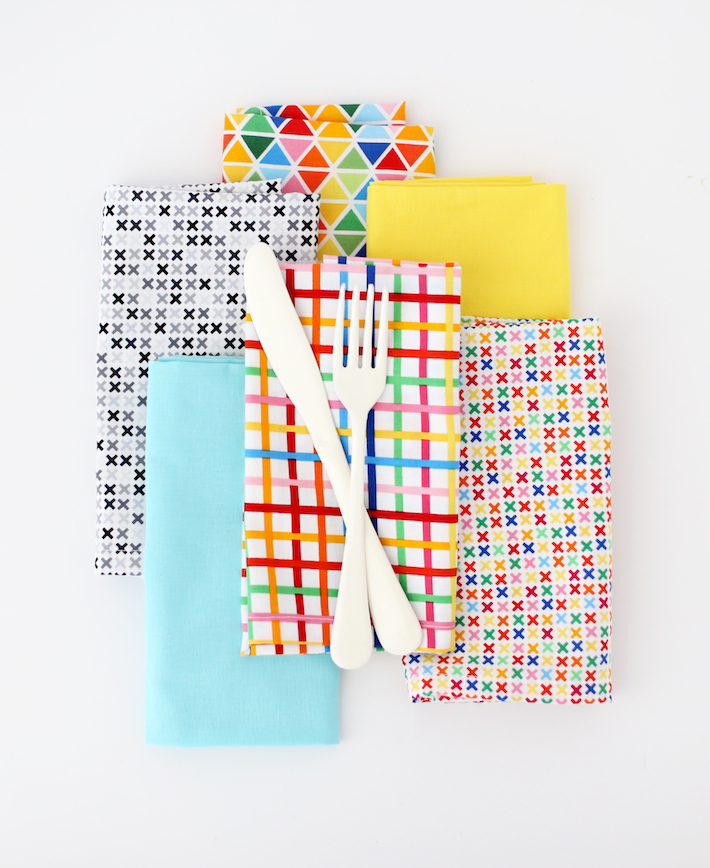 What's your favorite sewing project to make with just one fat quarter?
Put some style on the table!
Create the look you want for your home with skills for sewing tantalizing, decorator-quality table toppers. Enroll Here Now »