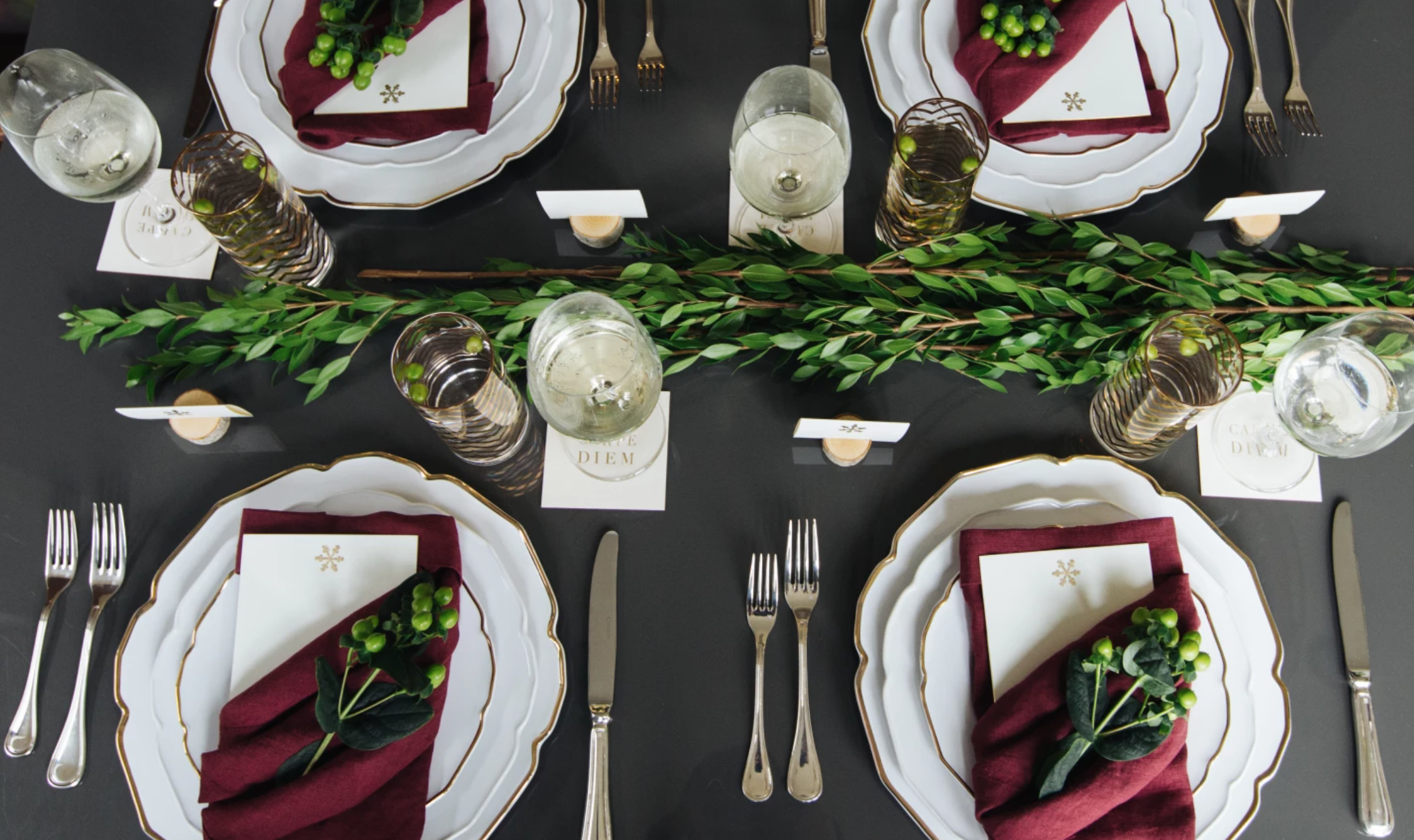 These days, we don't have too many moments when it feels right to pull out all the stops in table decor. But a holiday dinner definitely calls for all the sparkle and bling — and how fun is that???
For advice on how to set a show-stopping table, we asked a handful of interior design experts to let us in on their secrets. Get ready to wow!
1. Get Charged
"The basic requirements for a table setting start with a charger, followed by a dinner plate, salad plate then topped with a bowl," says Andrew Corrie, interior designer and founder of Canvas Home.
Chances are you don't use chargers every day of the week, but they're a super fun way to dial up the fancy factor for a special occasion. If you don't have a set, pick 'em up in a bold color or metallic that can anchor the whole look of your table.
2. Let Nature In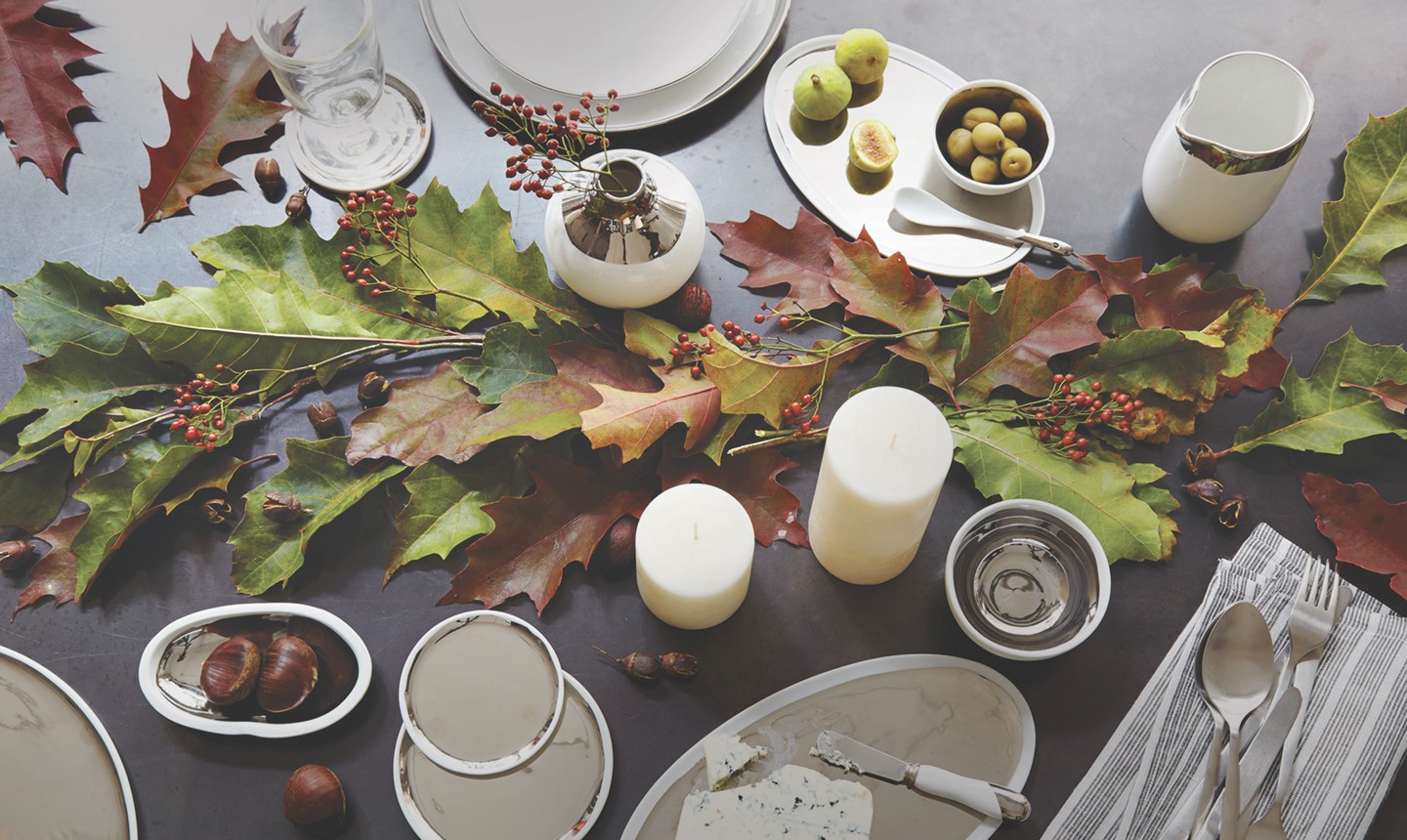 Photo courtesy of Canvas Home
Every interior designer we spoke to agreed that bringing the outdoors into your home and onto your table is a must.
"I love the idea of incorporating local nature into your tablescape," says interior designer Lauren Makk, host of OWN's Home Made Simple and the Home Spokesperson for Yelp. And that doesn't have to mean an expensive trip to the florist. "Consider gathering some evergreen sprigs or holly from your own backyard and place it in a mason jar or floral vase."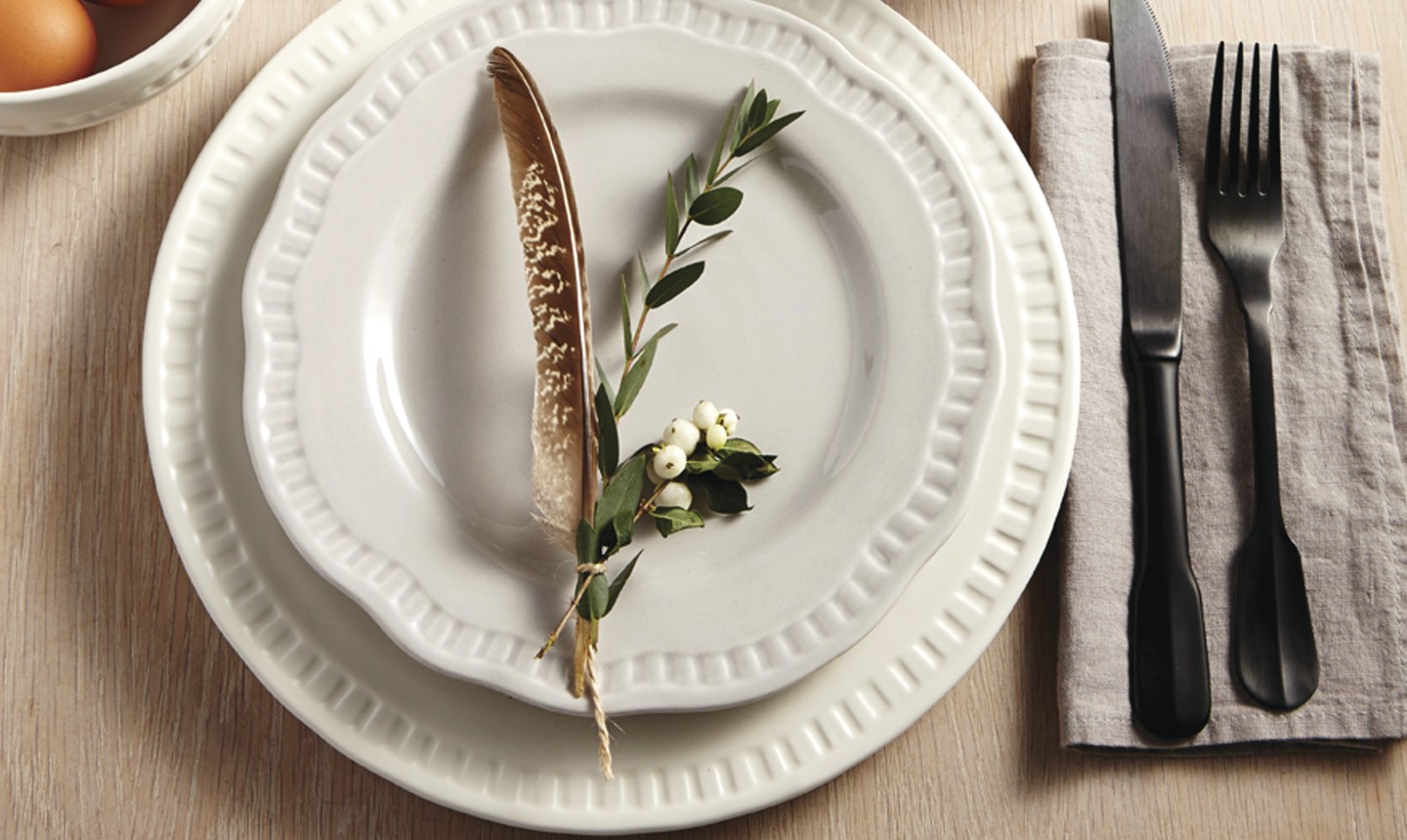 Photo courtesy of Canvas Home
You can also add a little nature to each setting with a fresh sprig of rosemary or holly, a berry spray, or a feather. (Just make sure the feather is a purchased one — not gathered from the yard — for safety and sanitation.)
3. Don't Overwork It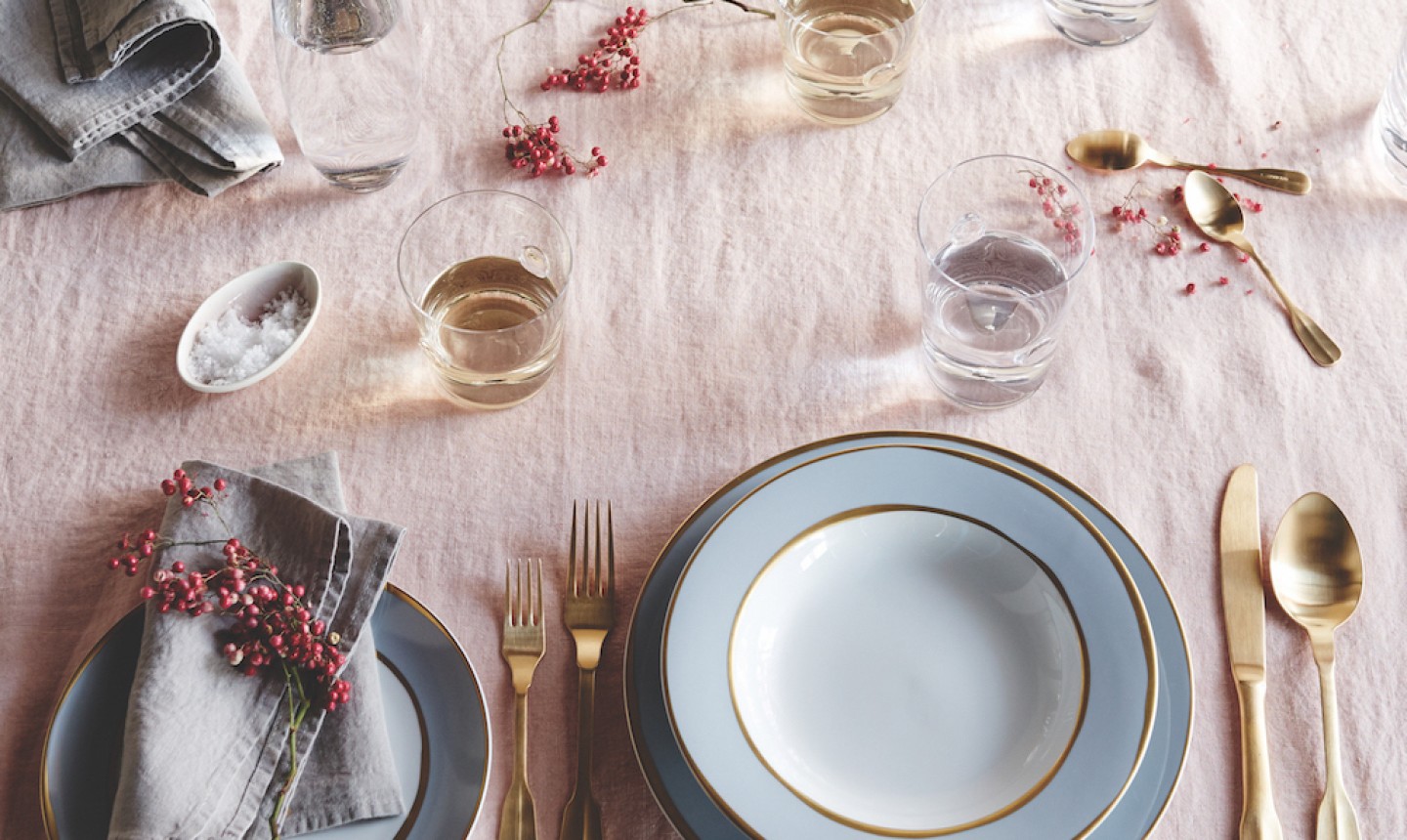 Photo courtesy of Canvas Home

Make sure your decor drama doesn't overshadow the real reason we're here: to devour a delicious meal and enjoy each other's company. That means just say no to a table that's overcrowded with flair.

Corrie suggests "rather than a tall, large focal point that may crowd your place settings, keep centerpieces low and minimal so they can be both tasteful and functional for conversation."
4. Make It Personal
Photo courtesy of Canvas Home
Placing name cards at each setting is probably the easiest way to let your guests know how happy you are that they're there, especially if you anchor the cards with cute touches like a tiny gourd, a slab of gold-dipped stone or bit of wood.
Makk also suggests carefully writing names with a gold paint pen "onto brilliantly colored fall leaves." Gorgeous!
5. Present Perfect
If you're feeling extra love, include a little gift for every guest at their plate, suggests Jacqueline Kotts, the owner and creative director of heritage stationery brand, Mrs. John L. Strong.
"This could be a small set of our engraved bookmarks, a packaged decorative cookie, or a little ornament for the holiday tree that everyone can take home at the end of the evening."
6. Take It Easy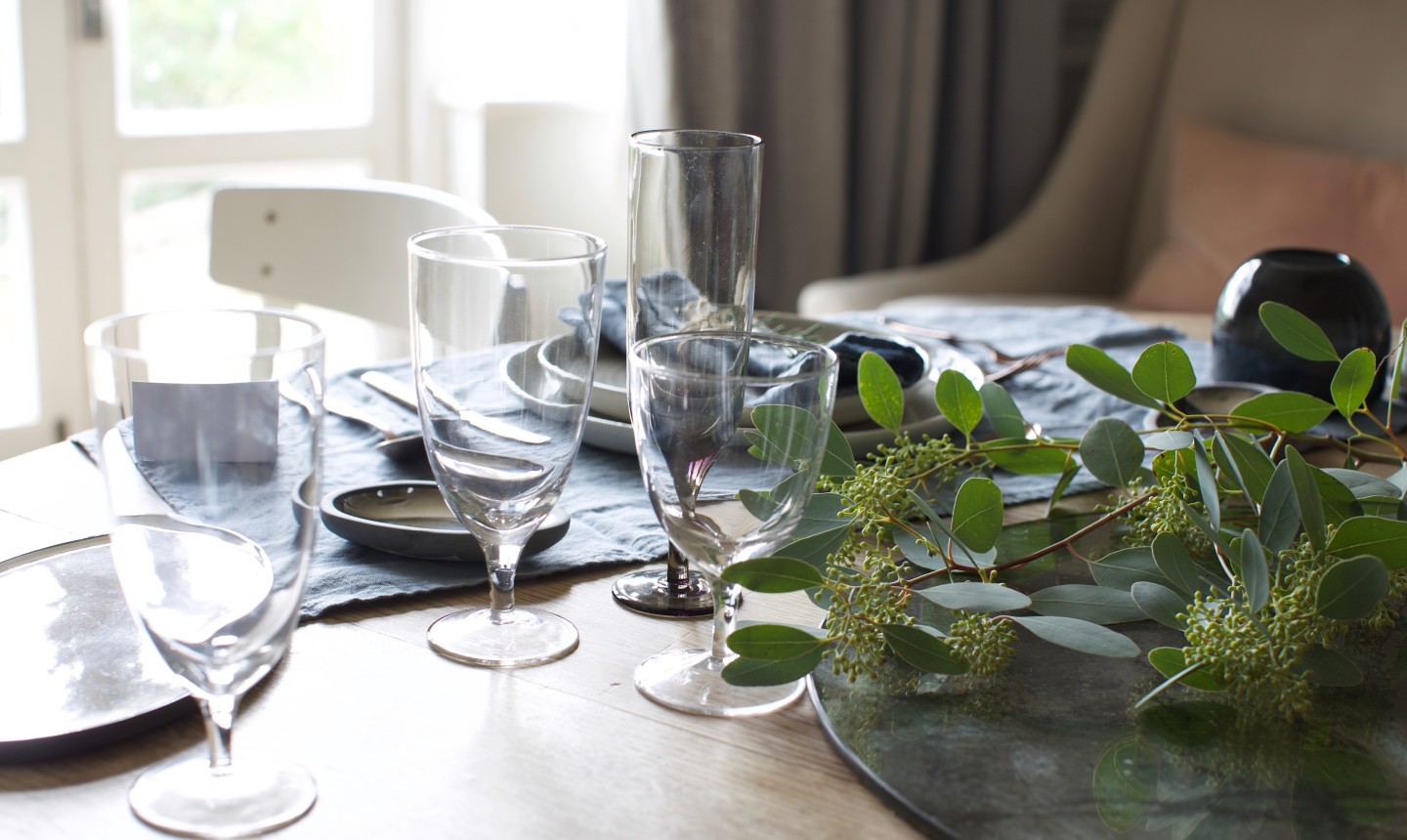 Photo courtesy of Canvas Home
We've all heard it before, but at the holidays, it's worth saying again: "My best advice is don't take yourself too seriously — 99.9 percent of us are not Martha Stewart, so don't hold yourself to that standard," says Makk.