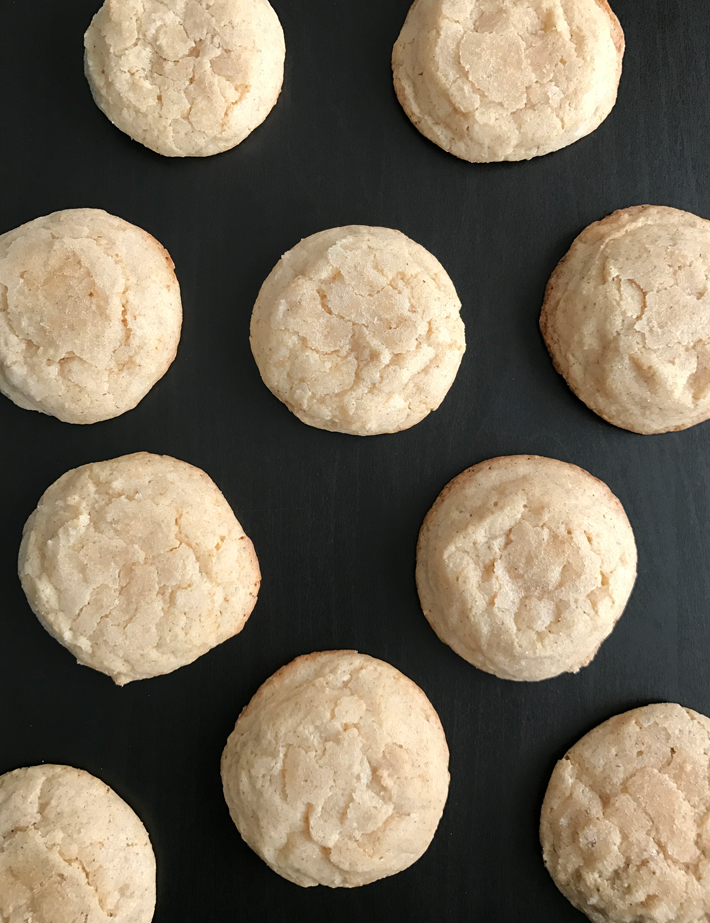 If you can't get enough eggnog during the holidays, we're right there with you. Luckily, there are so many ways to enjoy this seasonal drink, whether you make it into a latte, bake it into bread pudding, or create these perfect eggnog Christmas cookies.
But be warned: the freshly ground nutmeg makes these treats totally addictive.
Eggnog Cookies
Yield: 36 cookies
Ingredients
2½ cups flour
1¼ teaspoons baking powder
¾ teaspoon fresh ground nutmeg
¾ teaspoon ground cinnamon
1¼ cup granulated sugar
¾ cup salted butter, softened
2 egg yolks
1½ teaspoon vanilla
½ cup eggnog, at room temperature
2 tablespoons dark rum, brandy or bourbon (optional)
For the Topping
¼ cup granulated sugar
½ teaspoon fresh ground nutmeg
Instructions
1. In a medium bowl, whisk together flour, baking powder, nutmeg and cinnamon. Set aside.
2. Cream the butter and sugar with a handheld or stand mixer until it's light and fluffy. This should take about 5-7 minutes.
3. Scrape the sides of the bowl and add yolks, vanilla and bourbon. Beat until combined. Lower the mixer speed to stir and gradually pour the eggnog in; beat until combined. Scrape the sides of the bowl again.
4. Add flour mixture to wet mixture and stir until incorporated. Scrape the sides and mound the cookie dough. Cover with plastic wrap or foil and refrigerate for 1 hour.
5. Preheat oven to 400 F. Line a baking sheet with parchment paper. In a small bowl, whisk together the topping ingredients, sugar and nutmeg.
6. Using a cookie scoop, drop a dough portion into the bowl with the topping mixture. Spoon topping over the dough ball, gently shake off excess and place balls on the baking sheet 2″ apart. Place remaining dough back into the fridge to keep cold as each batch bakes.
7. Bake cookies for 9-10 minutes, or until the bottom edges are golden.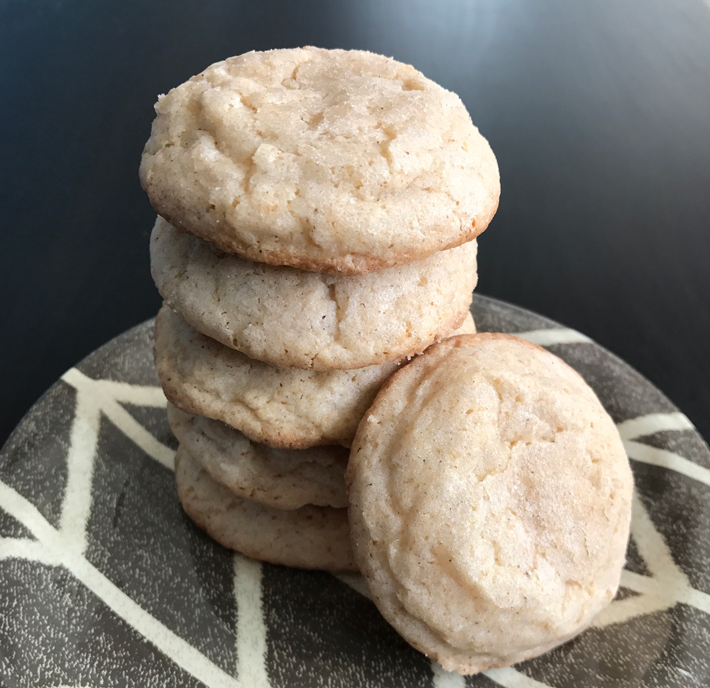 Serve warm with a glass of eggnog or let cool completely on a wire rack.
Pro Tip: You can store leftovers in an airtight container for up to 4 days.