The rich taste of eggnog is one of my favorite holiday flavors, and this eggnog cookie recipe captures that distinct flavor in a classic Christmas cookie. These easy-to-make, melt-in-your-mouth eggnog cookies can be served either cooled or warm. Serving them fresh out of the oven is my preferred method!

What's the secret ingredient in these eggnog cookies?
The key ingredient to this recipe is freshly ground nutmeg. I promise you, there is a big difference with using fresh grated nutmeg versus the already-ground nutmeg in a spice container.
If your grocer has bulk bins, chances are there's a bulk bin–like spice rack too, where you can buy just one or two nutmegs for about $1. Nutmegs look like nuts but are actually the seed of a fruit.
Grate the nutmeg using a microplane grater over a large container. You'll need to grate approximately half of one large nutmeg for this recipe.
Eggnog cookies recipe
Makes 36 cookies
Ingredients:
2½ cups flour

1¼ teaspoons baking powder

¾ teaspoon fresh ground nutmeg

¾ teaspoon ground cinnamon

1¼ cup granulated sugar

¾ cup salted butter, softened

2 egg yolks

1½ teaspoon vanilla

½ cup eggnog, at room temperature

2 tablespoons dark rum, brandy or bourbon (optional)
For the topping:
¼ cup granulated sugar

½ teaspoon fresh ground nutmeg
Step 1:
In a medium bowl, whisk together flour, baking powder, nutmeg and cinnamon. Set aside.
Step 2:
Cream the butter and sugar with a handheld or stand mixer until it's light and fluffy. This should take about 5-7 minutes.
Step 3:
Scrape the sides of the bowl and add yolks, vanilla and bourbon (if using); beat until combined. Lower the mixer speed to stir and gradually pour the eggnog in; beat until combined. Scrape the sides of the bowl again.
Step 4: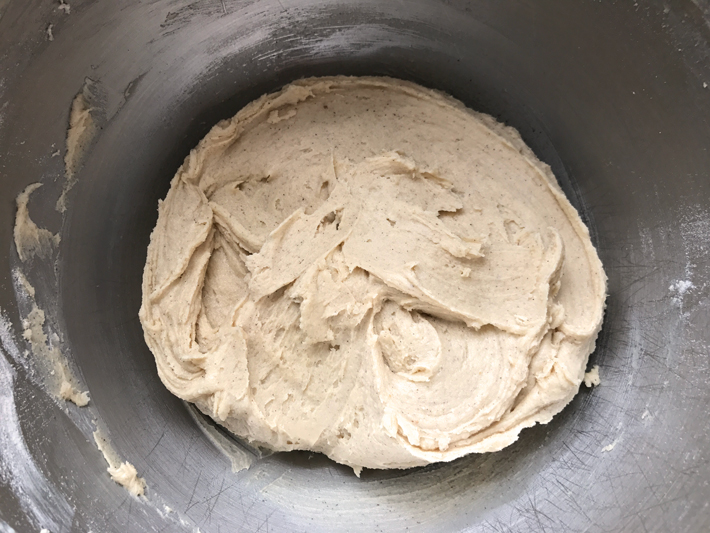 Add flour mixture to wet mixture and stir together just until there's no longer a trace of flour. Scrape the sides and mound the cookie dough. Cover with plastic wrap or foil and refrigerate for 1 hour.
Step 5:
Preheat oven to 400 F. Line a baking sheet with parchment paper. In a small bowl, whisk together the topping ingredients, sugar and nutmeg.
Step 6: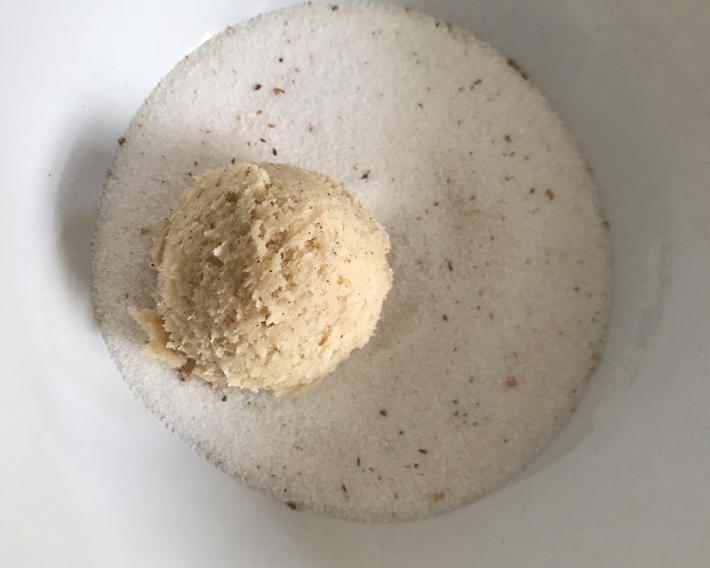 Using a cookie scoop, drop a cookie dough portion into the bowl with the topping mixture. Spoon topping over the dough ball, gently shake off excess and place balls on the baking sheet two inches apart.
Step 7: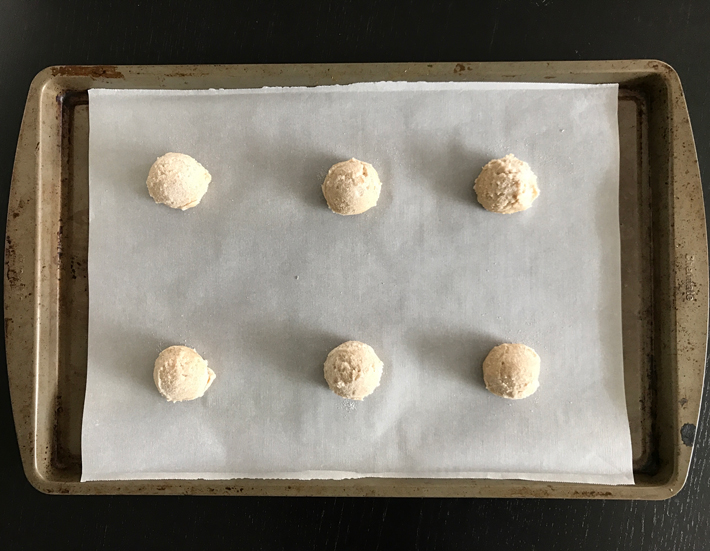 I recommend baking only 6-8 per sheet. Place remaining dough back into the fridge to keep cold as each batch bakes.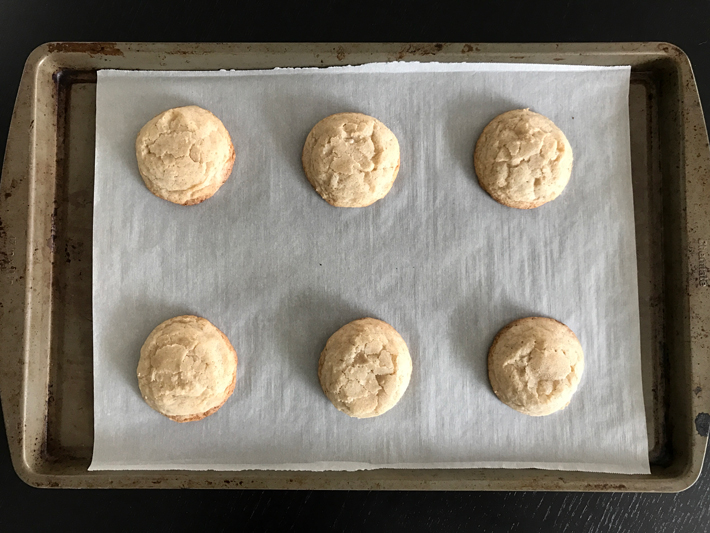 Bake cookies for 9-10 minutes. The bottom edges should be golden. Serve warm with a glass of eggnog or let cool completely on a wire rack. Store leftovers in an airtight container for up to 4 days.
Enjoy!