Icing and fondant are two of the most prominent mediums utilized in cake decorating, but once you feel comfortable with your basic skills, it is vital to continue learning and becoming acquainted with new methods and specialty techniques. Experimenting with new approaches and taking advantage of a variety of methods can greatly aid in adding flexibility, dimension, and value to your baking and decorating endeavors.
Explore new and diverse edible cake decorations to invigorate your sweet projects and add new skills to your repertoire!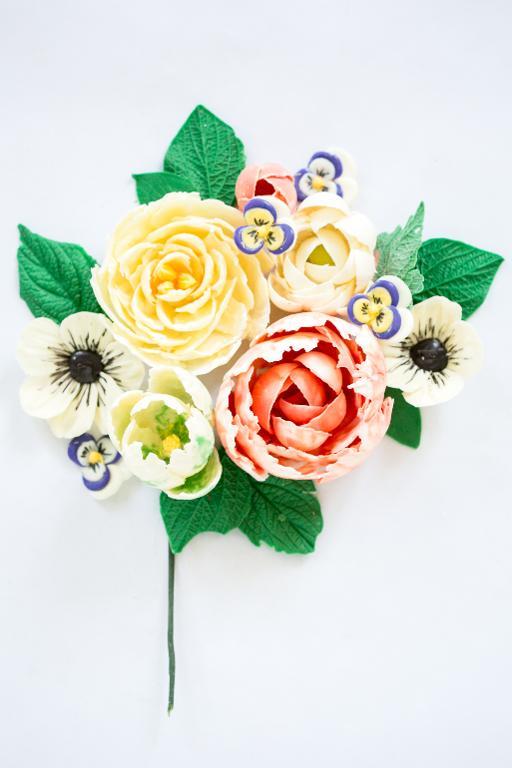 Photo via Craftsy instructor Erin Gardner
1. Chocolate
Chocolate can not only be a key ingredient to your baking recipes, it can also serve as an innovative manner to create beautiful decorations for your cakes, as well as provide the perfect alternative to those who are not fond of the taste of fondant or gum paste. This stunning bouquet of flowers, including the gorgeous peonies, was created entirely out of chocolate by Craftsy instructor Erin Gardner.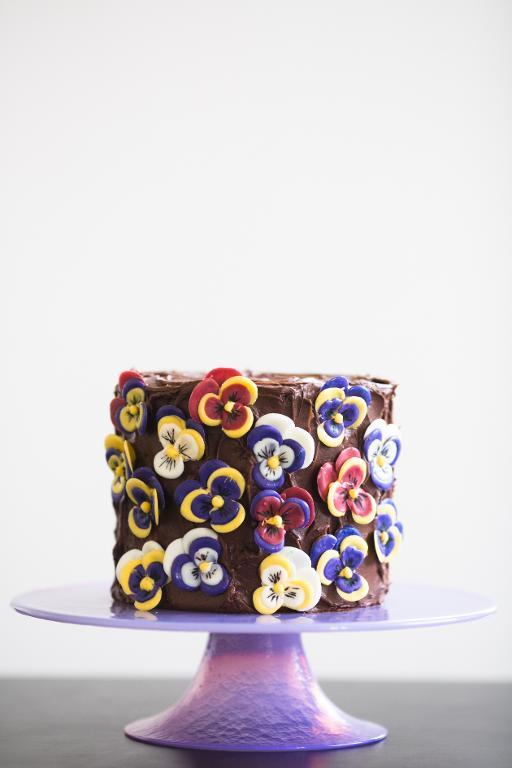 Photo via Craftsy instructor Erin Gardner
In her online class Delicious Decorations: Chocolate Flowers, Erin takes you through the step-by-step instructions to making a variety of blossoms and leaves out of chocolate to produce show-stopping decor, which not only look incredibly detailed and realistic, but also taste heavenly! The pansies on this adorable and rich cake are also made from chocolate, adding life and color to the creation.
And speaking of pansies, they are one of many edible flowers and can be utilized as cake decorations. Prior to doing so, make sure to properly research each specific flower species and pay close attention to taste and possible allergies!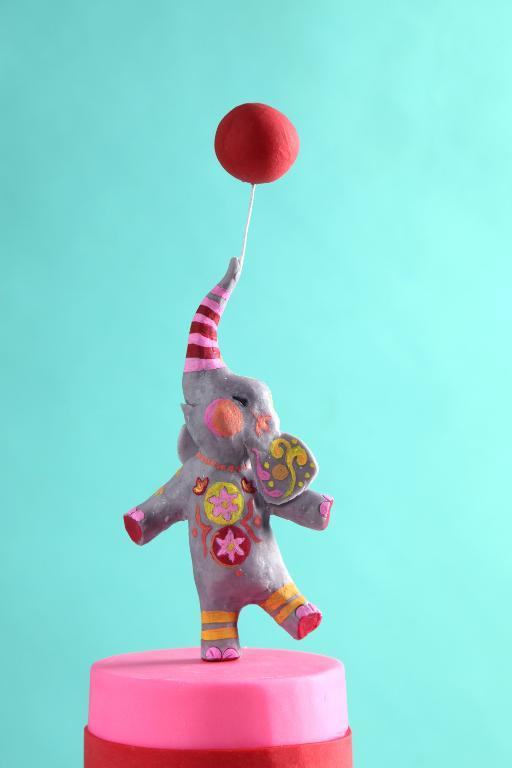 Photo via Craftsy instructor Kate Sullivan
2. Modeling chocolate
Modeling chocolate is another alternative to fondant or gum paste, which can be extremely useful due to its pliability and once again, taste! If your cake topper design requires a bit of additional help, you can build a structure and utilize modeling chocolate to sculpt, accentuate and perfect your design, such as this precious elephant cake topper made by Craftsy instructor Kate Sullivan in her newest course Over-the-Top Modeling Chocolate. Similar to the other mediums, modeling chocolate can easily be useful in creating figures, flowers and many other cake embellishments.
To become acquainted with modeling chocolate, Craftsy instructor Lauren Kitchens introduces and allows you to familiarize yourself with the techniques to working with the medium in her elementary course Intro to Modeling Chocolate: Cityscape Cakes.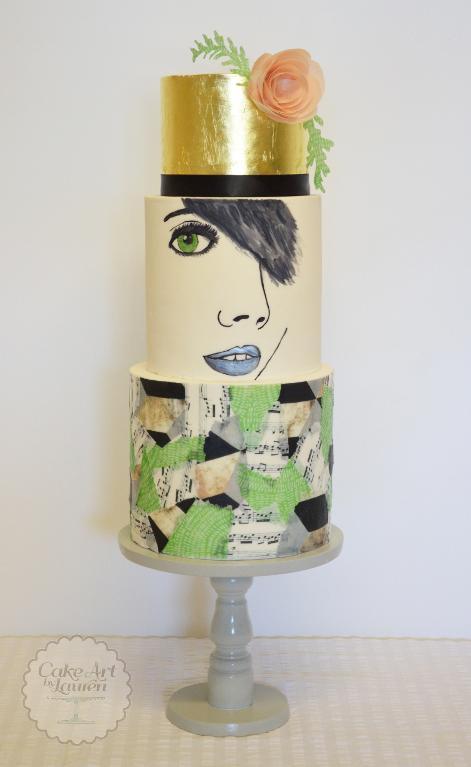 Photo via Craftsy member Lauren 4
3. Wafer paper
Wafer paper is another edible cake decoration that has grown immensely in popularity over the recent years. There are so many uses for wafer paper, including incorporating printed images, textures, and patterns, as well as creating three-dimensional designs, such as flowers.
This incredibly beautiful and innovative wafer paper and painted cake by Craftsy member Lauren4, created in the course Delicate Wafer-Paper Cakes with Stevi Auble, is a perfect example of the many uses of wafer paper, as it merges a variety of techniques. The very bottom tier includes a decoupage of wafer paper, while the top tier is covered with gold leaf paper and accentuated with a delicate wafer paper flower. And finally, the center tier includes hand-painted details taught in the FREE Craftsy mini-class The Hand-Painted Cake with Erin Schaefgen.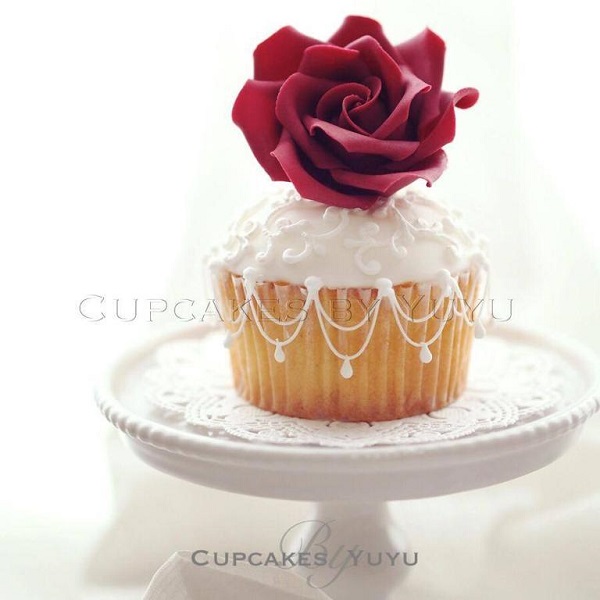 Photo via Craftsy member cupcakesbyyuyu
4. Royal icing
Though most cake decorators are very familiar with buttercream icing, some overlook the utilizing royal icing as edible cake decorations. This spectacular royal icing stringwork cupcake by Craftsy member cupcakesbyyuyu demonstrates what a dramatic and beautiful effect piping with royal icing can generate, from the pattern on the surface of the cupcake, as well as the perimeter. The firmness of the royal icing allows for the creation of gravity-defying designs and an additional layer to your cake decorating skills.
Familiarize yourself with the techniques required in working with royal icing to achieve designs such as this in the Craftsy courses Elevating Oriental Stringwork with Toba Garrett and Mastering Australian Stringwork with Mark Seaman to take your confectionery works of art to the next level!
What edible cake decorations would you like to try and incorporate in your next project?