Using edible wafer paper is a fabulous, striking and swift way to add a touch of drama to your next cake decorating project. We love how this medium can be ripped, cut or punched to create textured edges or precise shapes adding either a flat or 3-D design to your work. If you're new to wafer paper, also known as rice paper, why not read on for our tips on working with this handy material?
Here are our 5 top tips for using wafer paper in cake decorating.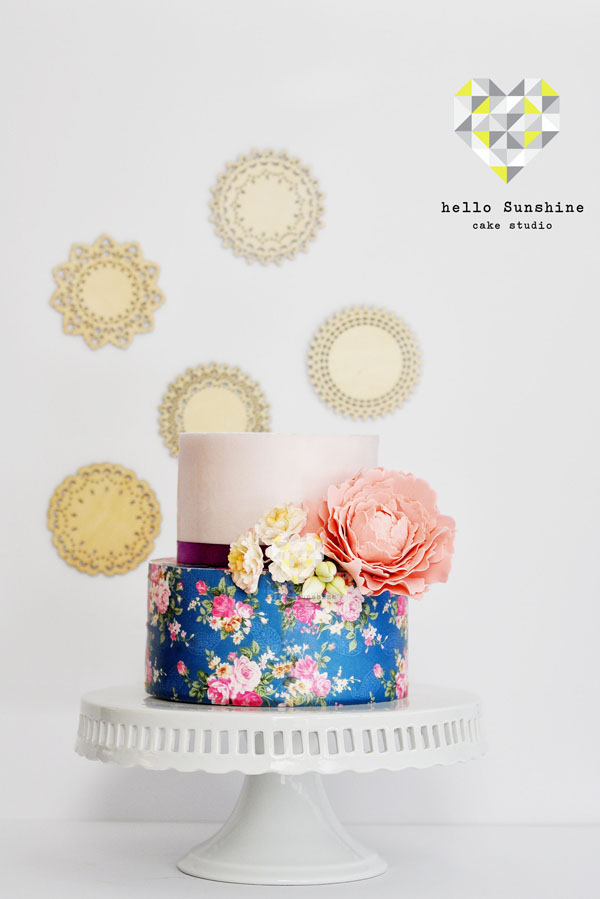 Photo via Kristine Virata
Tip No. 1: Be bold!
Using edible wafer paper in your next cake design is fantastic for adding in patterns and bright colors! Don't be afraid to have a little fun and play with some printed wafer paper. It takes a brave spirit and a dose of experimentation to come up with some fabulously quirky designs, so don't be afraid to be creative and bold!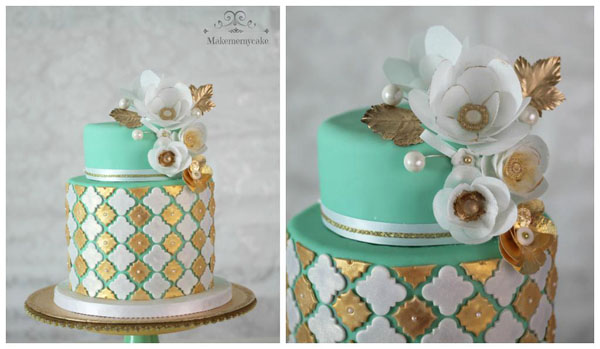 Photo via Eva Salaz
Tip No. 2: Keep it clean!
It's frustrating to prepare some fondant or wafer paper only to find an irksome smudge of purple food coloring smeared across all of your painstakingly cut out work. It happens to the best of us. When you're rushing or deeply consumed with one task, something can go awry. The best thing to do is get into the habit of washing and drying your hands every time you've come into contact with food color. Also, make sure your surfaces are clean and color-free too!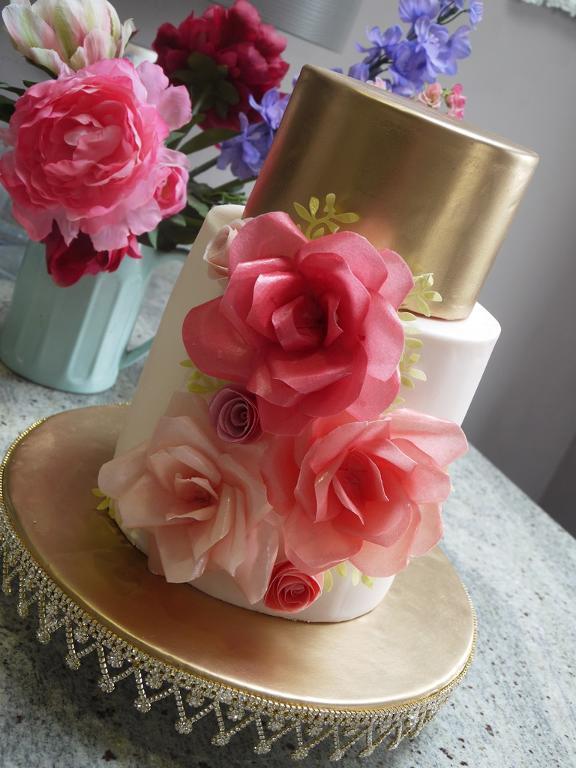 Photo via Scrummy Mummy
Tip No. 3: Flower power!
Working with edible wafer paper is pretty darn exciting especially with the wealth of inspiration across Craftsy, but make sure that you curb your enthusiasm enough to design and finalize your cake and the paper flowers that are to adorn it's tiers. Planning in advance is key and will save you from a late night of stress and too much caffeine later on — trust us from experience.
Another top tip is to give creating your flowers a quick test run to help you figure out your own technique and preferred way of working. Getting to know how you like to work with different materials helps save a lot of time when it comes to decorating the final cake!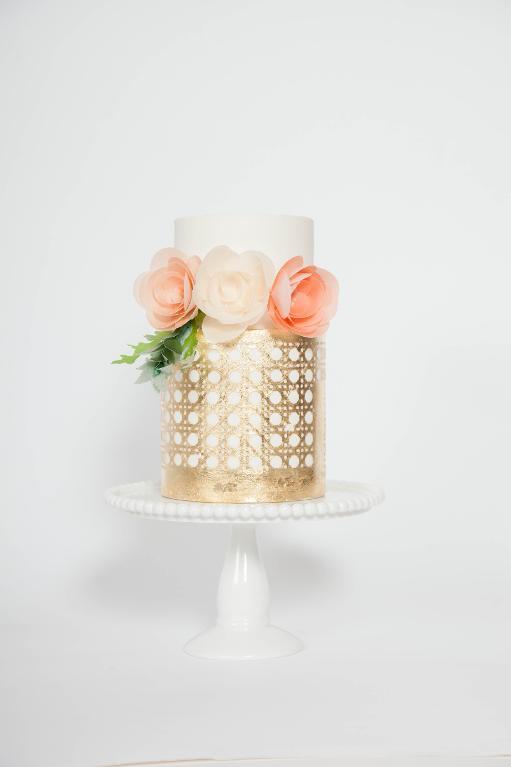 Photo via Stevi Auble
Tip No. 4: All in the details!
Craftsy instructor Stevi Auble created the gorgeous, gold-lace look on the cake pictured above with the aid of paper punch cutters. What a fabulous idea! Keep your eyes open for handy new ways to achieve intricate and fun detailing for your wafer paper cakes.
A great idea is to "patchwork" lace punched paper together for a more bohemian-style look. Adding a little extra detail or "wow factor" to your designs is an incredible way to make yourself memorable in the cake decorating world and in your local cake or wedding industry!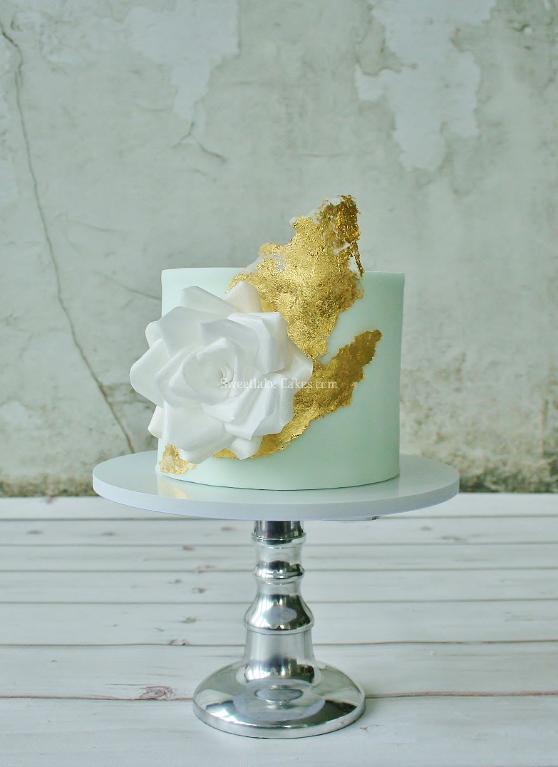 Photo via Tamataartje
Tip: No 5. Keep everything!
One of the best things about utilizing wafer paper in cake design is that off cuts and scraps: wafer paper can be used for future designs, so keep any extra pieces in a clean ziplock bag and store in a cool, dry place. Wafer paper can last quite some time (around 2 or 3 years on average), so these little cut off bits can be a lifesaver when adding any extra details. The cake above is a great example of what you can create with some otherwise trash can bound bits of paper.
We certainly think that edible wafer paper is a versatile and gorgeous cake trend that will only develop further! Why not try out this amazing medium and technique with the help of Stevi Auble's Delicate Wafer Paper Cakes class. You'll discover some amazing ideas, tips, advice and inspiration for all you future designs.
What's your favorite way to decorate cake with edible wafer paper?