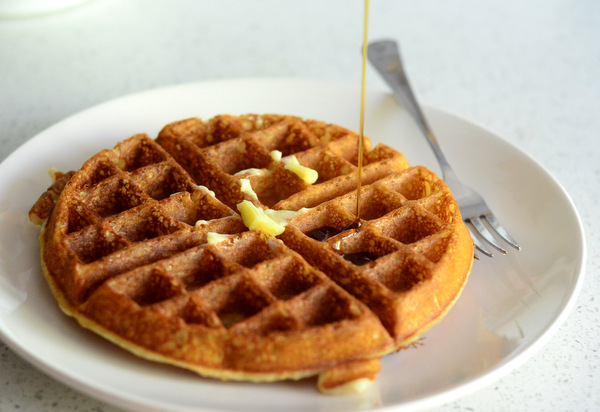 Let's talk about a good Belgian waffle — crisp exterior, tender inside and deep pockets for catching maximum syrup. Who can resist that? Sadly, these brunch wonders get a bad rep for being hard to make. But not anymore. This recipe only calls for one bowl and simple instructions, meaning you're well on your way to waffle stardom.
Easy Belgian Waffle Recipe
Yield: about 6 large waffles
Ingredients
2 cups all-purpose flour
¼ cup cornstarch
2 teaspoons baking soda
1 teaspoon baking powder
½ teaspoon salt
3 tablespoons sugar
2 cups buttermilk
2 large eggs
1 tsp vanilla extract
⅔ cup butter, melted
Good to Know: While all-purpose flour alone produces a decent waffle, adding some cornstarch into the batter creates a lighter texture. Adding both baking soda and baking powder also ensures the waffles get a good "lift" as they cook.
Instructions
1. Mix and Rest
In a large bowl, whisk together flour, cornstarch, baking soda, baking powder, salt and sugar. Make a well in the center of the dry ingredients and add in the buttermilk, eggs and vanilla extract.
Pro Tip: Remember to add wet into dry, not the other way around. It makes a big difference in how the ingredients interact.
Whisk wet ingredients until blended, then whisk everything together until batter is smooth. Then, whisk in melted butter until completely incorporated. Set the batter aside to rest for 15 minutes.
Pro Tip: The real magic in this recipe is the butter that's added at the end. The vigorous mixing of the other ingredients produces plenty of gluten, which gives the waffles a good structure, while the melted butter tenderizes them to create a crisp, golden exterior.
2. Prep the Iron
Preheat a Belgian waffle iron and grease with cooking spray (or melted butter if the griddle is not nonstick).
Pro Tip: You can use this batter in any waffle iron, but this is a Belgian waffle recipe, so a Belgian waffle iron is best. Regardless, make sure the interior is nonstick or well-greased so your waffle has a clean release. (No waffle iron? Here's how to use a grill pan instead.)
3. Cook 'Em Up
Pour ¾ to 1 cup of batter onto the iron and close. Cook until golden and crisp on both sides.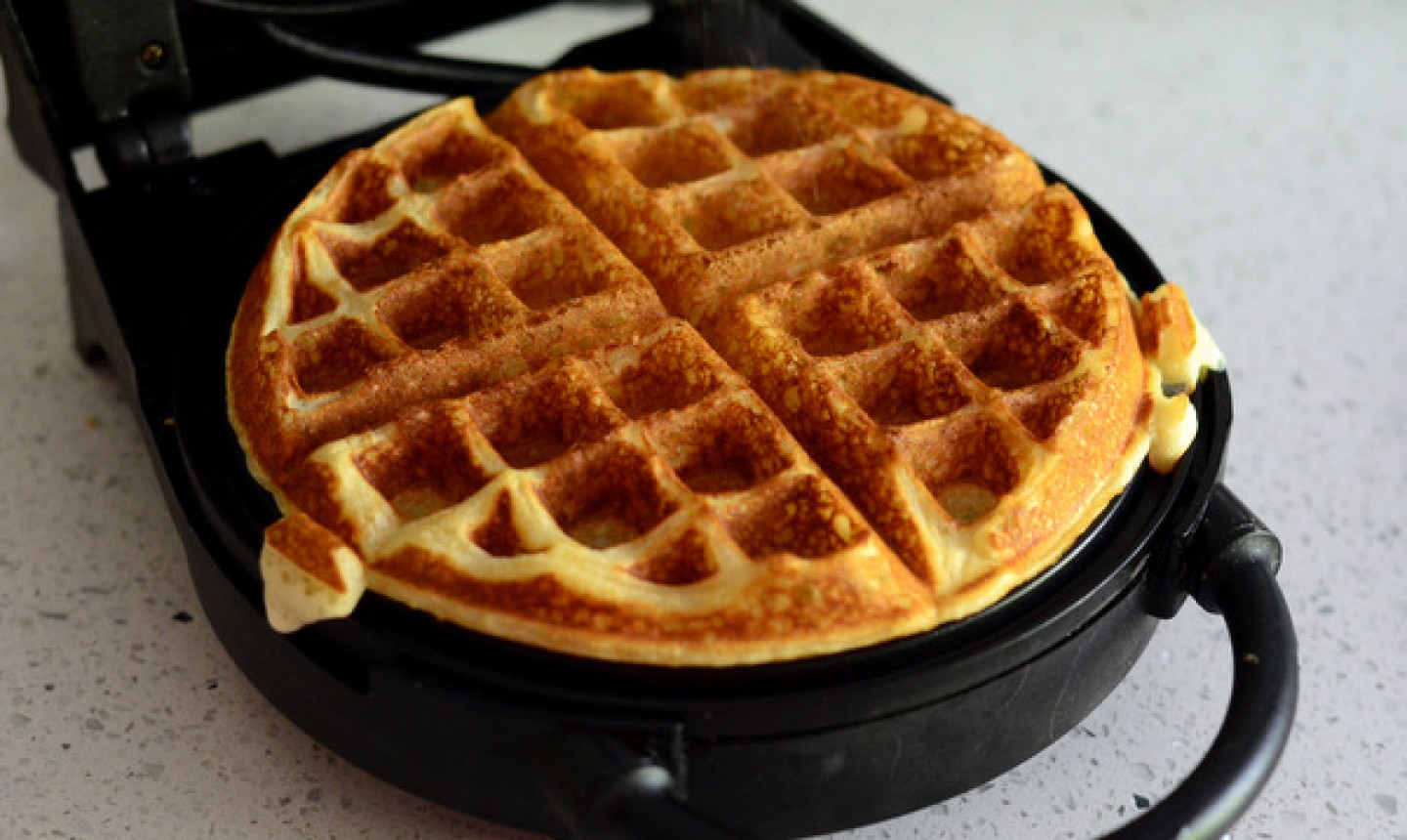 Serve immediately or store waffles in a warm oven until you're ready to serve. Don't forget the syrup!
Pro Tip: If you have leftover batter, cook the waffles and let cool on a wire rack. Store them in the freezer, then reheat in the toaster before serving — the ultimate weekday breakfast win!