Belgian waffles are known for their crisp exteriors, tender interiors and deep, syrup-catching pockets. They're delicious – and they're also something that you might indulge in when eating brunch out more often than you make them at home. Belgian waffles are perceived as being difficult to make, but they're easier than you might think – especially if you're using this one-bowl recipe.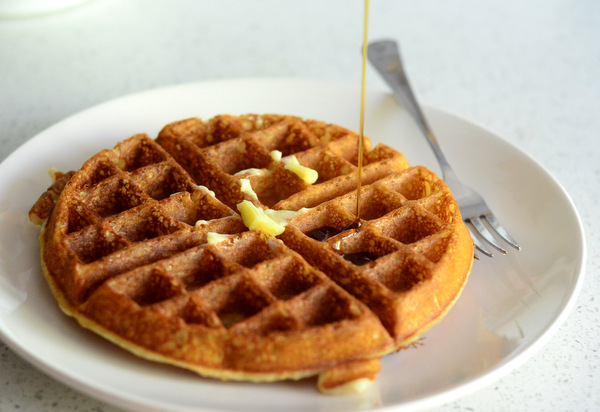 Recipe notes
Since this is a one-bowl recipe, the wet ingredients are added to the dry ingredients and everything is mixed together. This saves time while you're mixing up your batter and also reduces the number of dishes that you'll have to wash after you've eaten your breakfast.
This waffle batter starts with a bowl full of dry ingredients: flour, cornstarch, leavening, salt and sugar. While all purpose flour alone produces a good waffle, I find that adding a small amount of cornstarch into the batter yields a lighter-textured waffle. A combination of both baking soda and baking powder ensures that the waffles get a good "lift" as they cook.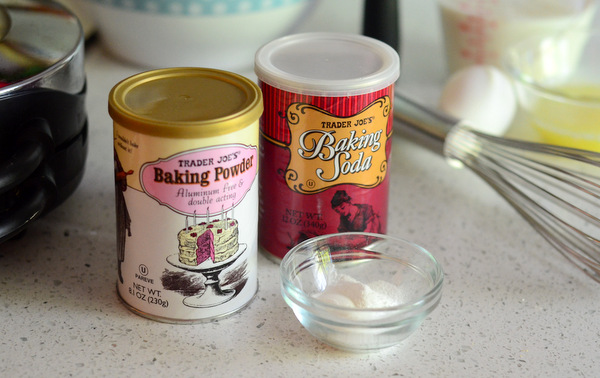 I used buttermilk as my primary liquid, which gives the waffles a delicious flavor and gives the batter a nice consistency.  
The key to this easy Belgian waffle recipe is the butter that is added in at the end. The vigorous mixing of the other ingredients produces plenty of gluten, which gives the waffles a good structure. The melted butter tenderizes the waffles and promotes a crisp, golden exterior. Lower fat waffles tend to not be as light and crisp as ones that are a little more generous with butter in the recipe. And if you're going to make waffles, you should do it right!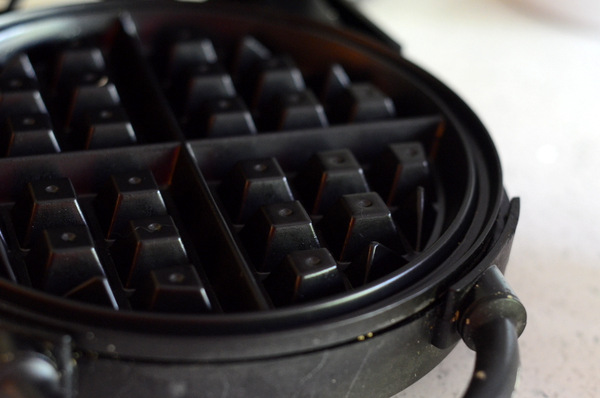 Once your batter is ready, you will need to prepare your waffle iron. While this batter can be used in any waffle iron, ideally you will use one designed for Belgian waffles. There are many irons out there to choose from and, regardless of the model you pick, it is best to get one with a nonstick interior that will give your waffles a clean release.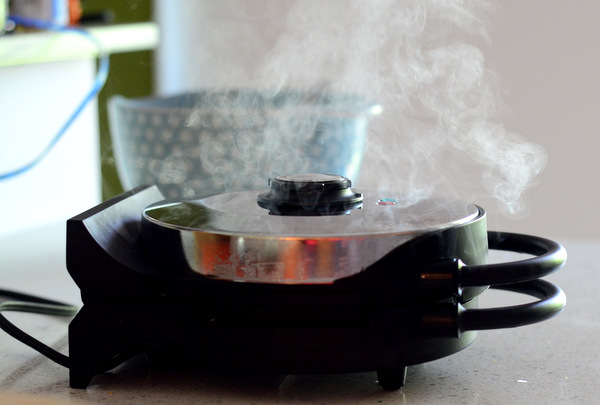 The waffles should be eaten as soon as they are made and each waffle will serve 1-2 people. If you have leftover waffle batter, go ahead and cook up the waffles, then cool them on a wire rack. When the waffles have cooled, you can store them in the freezer for future breakfasts. Frozen waffles can be reheated in the toaster before serving. 
Easy Belgian waffle recipe
Makes about 6 large waffles
Ingredients:
2 cups all-purpose flour
1/4 cup cornstarch
2 tsp baking soda
1 tsp baking powder
1/2 tsp salt
3 tbsp sugar
2 cups buttermilk
2 large eggs
1 tsp vanilla extract
2/3 cup butter, melted
Step 1:
In a large bowl, whisk together flour, cornstarch, baking soda, baking powder, salt and sugar. Make a well in the center of the dry ingredients and add in buttermilk, eggs and vanilla extract.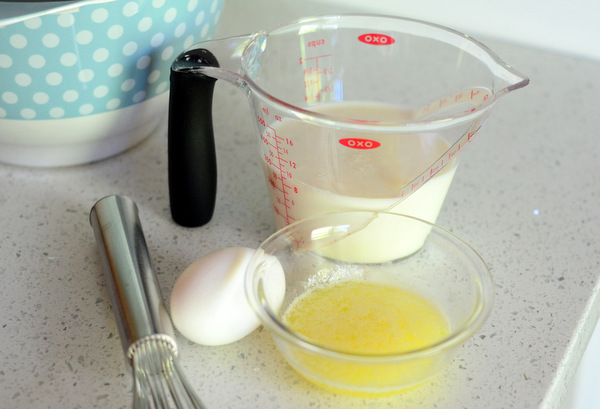 Whisk wet ingredients until blended, then whisk all ingredients together. Whisk vigorously until batter is smooth. Whisk in melted butter until it has been completely incorporated. Set the batter aside to rest for 15 minutes.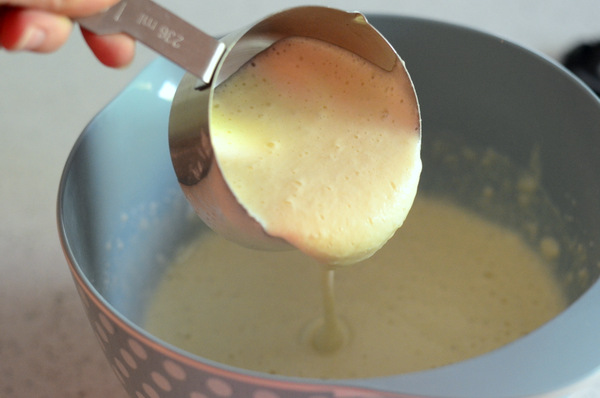 Step 2:
Preheat a Belgian waffle iron as directed by the manufacturer's instructions. Grease with cooking spray or melted butter if the griddle is not nonstick. Nonstick griddles typically do not need additional grease.
Step 3: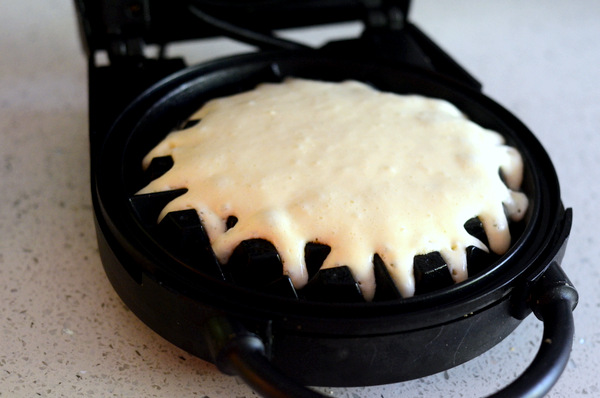 Pour 3/4 – 1 cup of batter (the amount required for most Belgian waffle irons) onto the iron and close. Cook waffle until golden and crisp on both sides.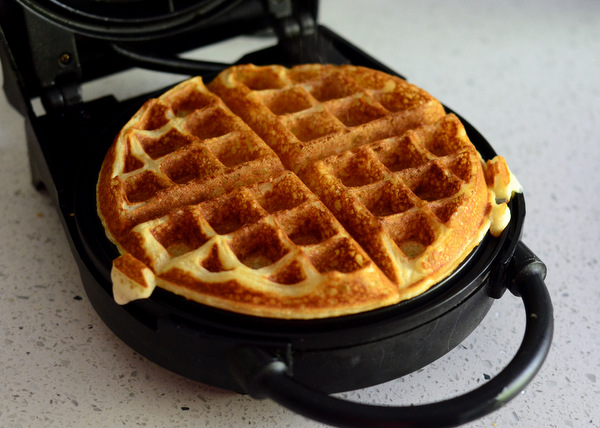 Serve immediately, or store waffles on a rack in a warm oven until ready to serve.