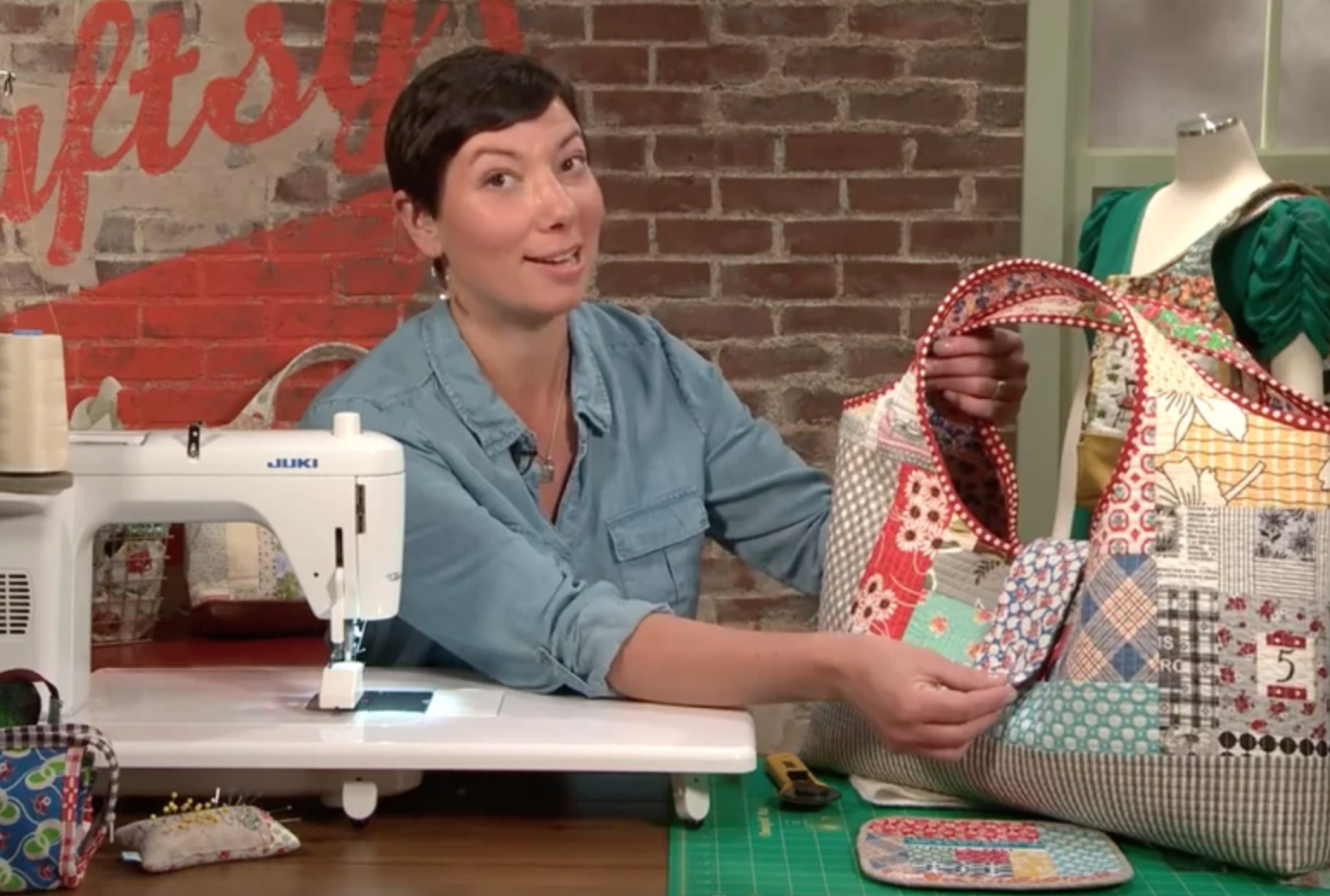 Breaking news: quilting doesn't have to take foreverrr. These bags use all the techniques you love about your craft, and you can knock 'em out in a weekend!
1. The Stitched and Zipped Clutch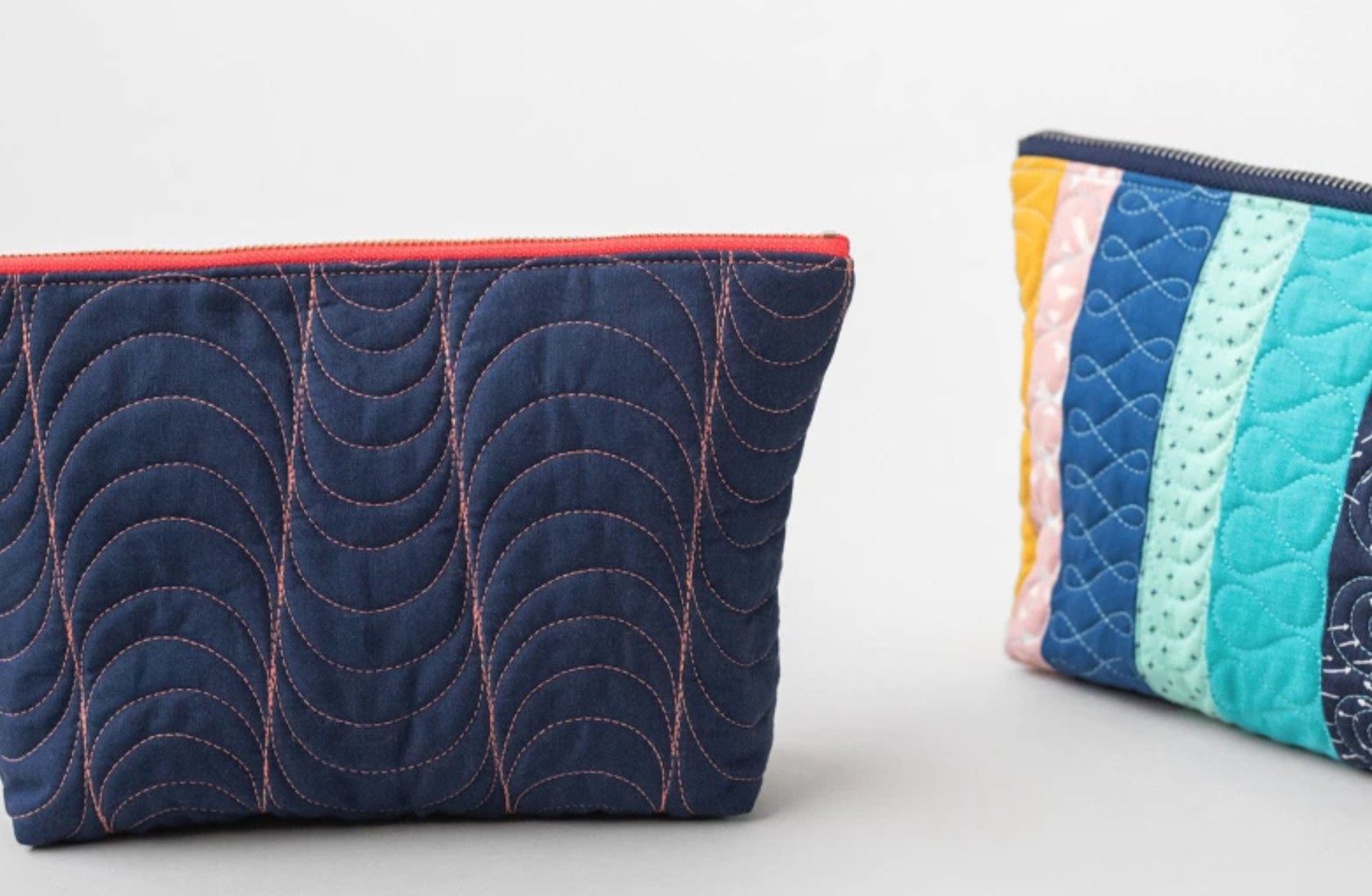 If you need somewhere to store your shears or rotary cutter, craft a bag for that! This one is just as practical as it is fun, and you'll learn a cool free-motion radar design along the way.
MAKE IT
2. A Catch-It-All Caddy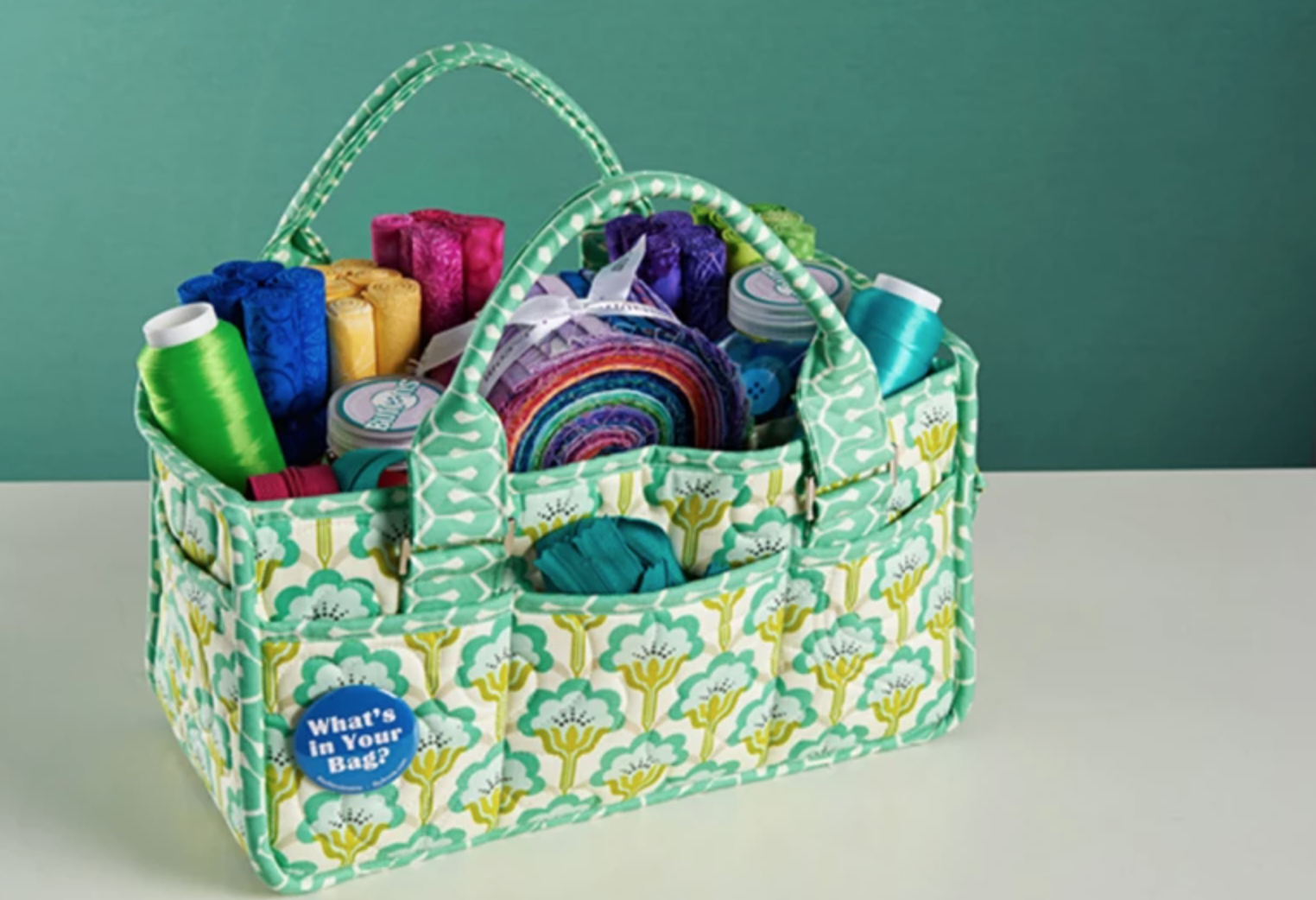 This bag is big — for good reason. Any quilter knows their crafting room can get a bit out of hand sometimes, and this pocket-filled caddy helps you corral all those odds and ends so you can kiss clutter goodbye.
MAKE IT
3. A Pretty Patchwork Bag
These bags are ah-dorable. The patchwork motif allows you to experiment with piecing and free motion, opening up the project to a truly custom design.
MAKE IT
4. The Quick-Stitch Tote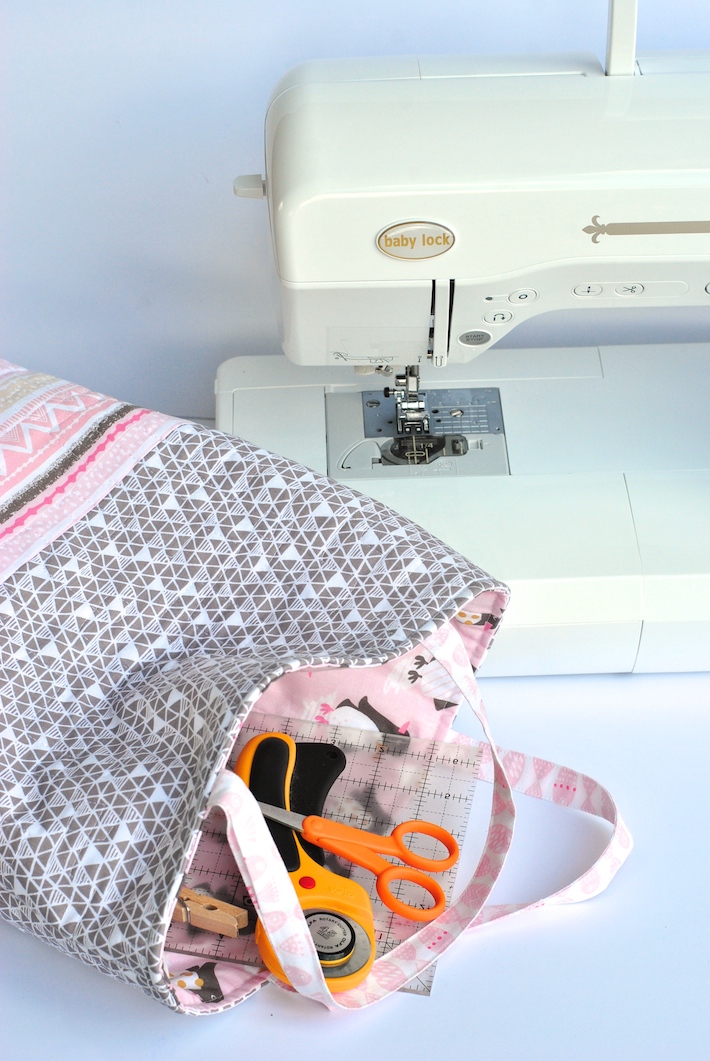 Choose your fabric and free-motion design, then follow these simple steps to bring it all together in less than an hour. (Seriously!) Bonus: this tote requires minimal piecing, making it perfect for beginners — or anyone who needs a last-minute gift option, stat.
MAKE IT