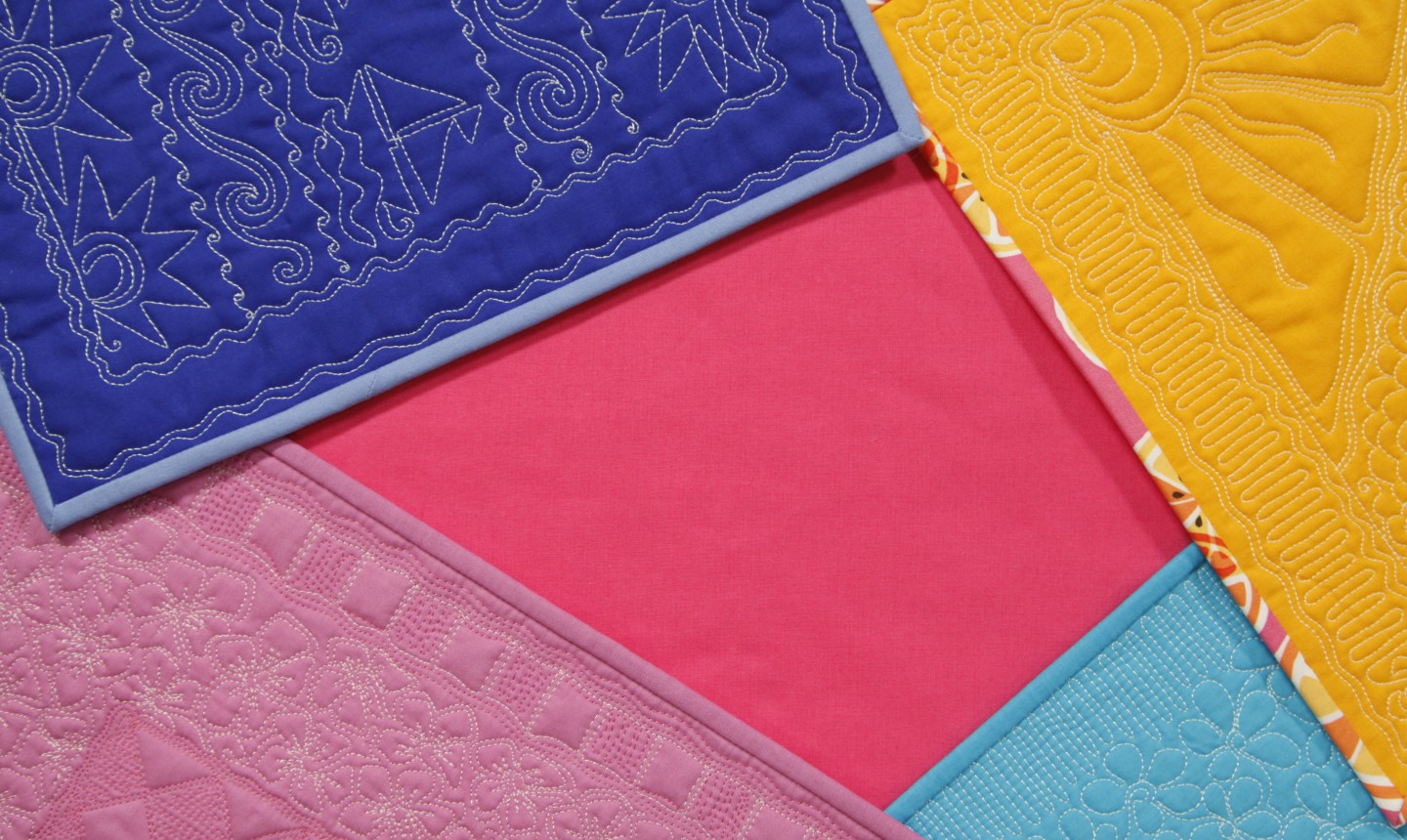 Free-motion quilting can feel intimidating when you're first getting started. After all, you're used to a walking foot doing the hard work of guiding your design. But once you switch to that darning foot, the power is in your hands. And that's a good thing!
These simple designs are perfect for newbies to play with, so incorporate them into your next few projects (maybe in a mini quilt or two?) and see which becomes your fave.
1. Single Loops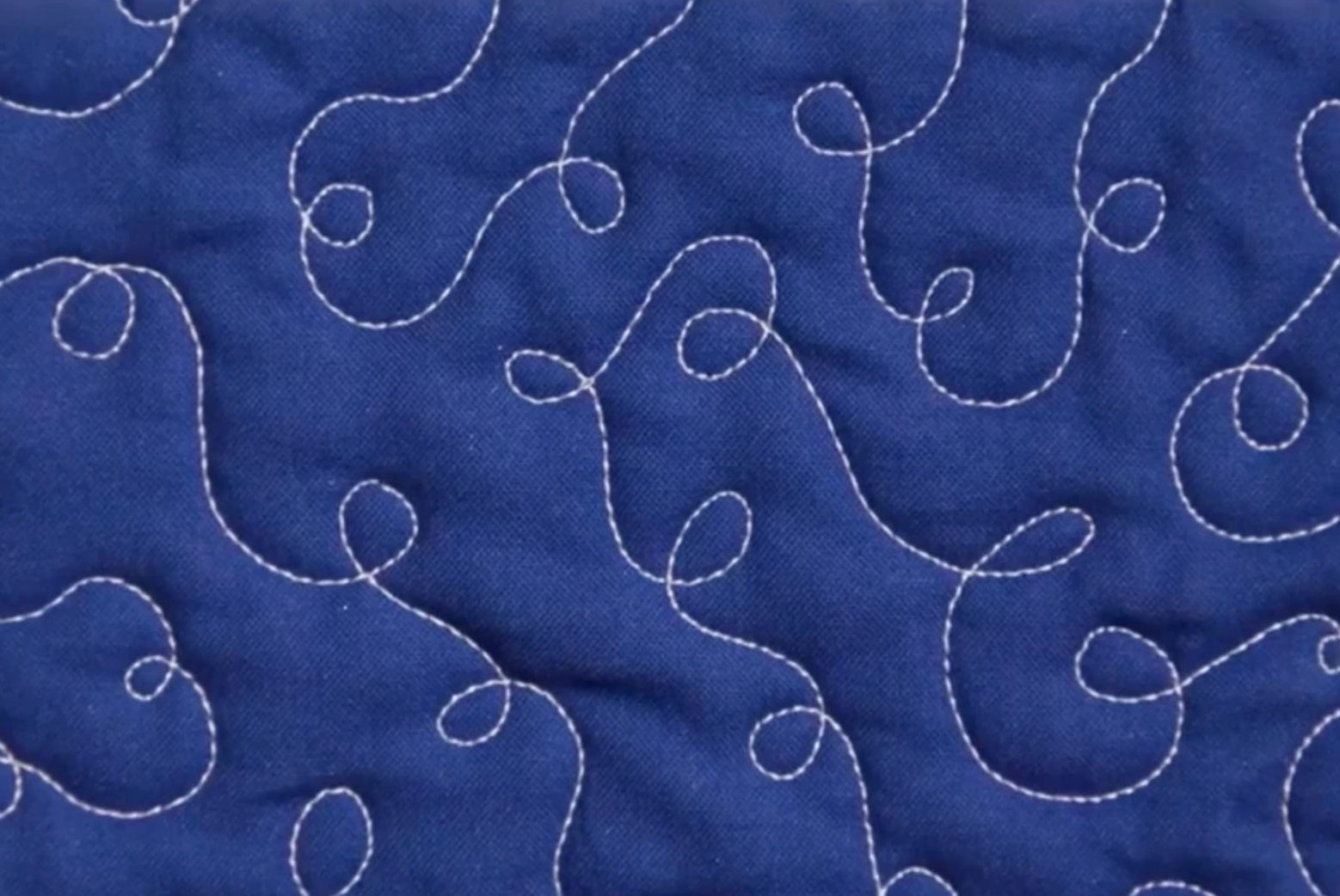 Start simple with this meandering design that emulates cursive handwriting — it's great for open backgrounds or an all-over quilt design. Pro tip: Once you make your first loop, pause where the threads cross, then start your next loop in the opposite direction of the first. That way you'll achieve a nice random effect that "wanders" across the fabric.
MAKE IT
2. Pebbles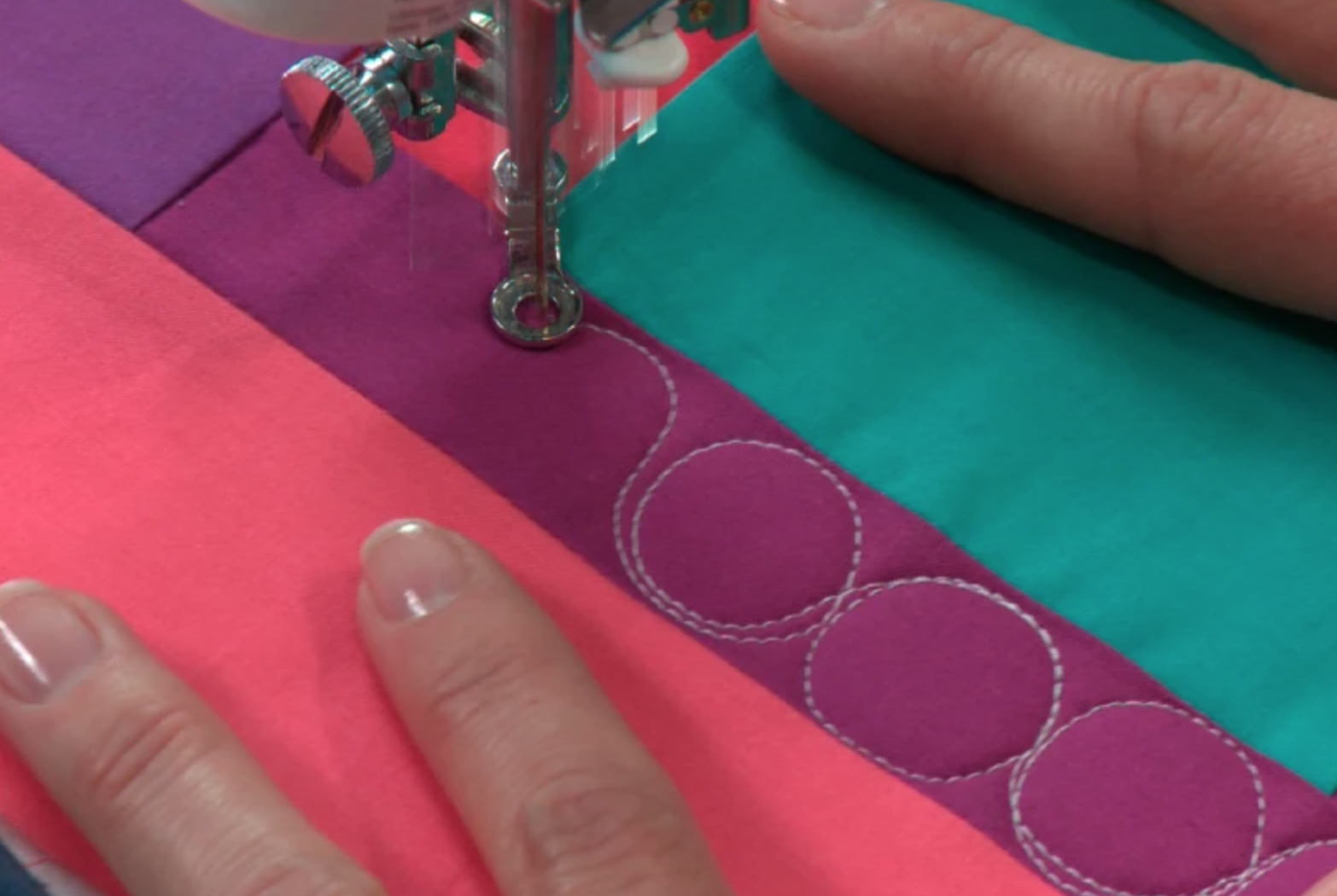 Try your hand at this classic filler design. The key to keeping those circles smooth, clean and even? Looking ahead of where you're stitching. You'll instinctively move your hands in the direction of your gaze!
MAKE IT
3. Flower Power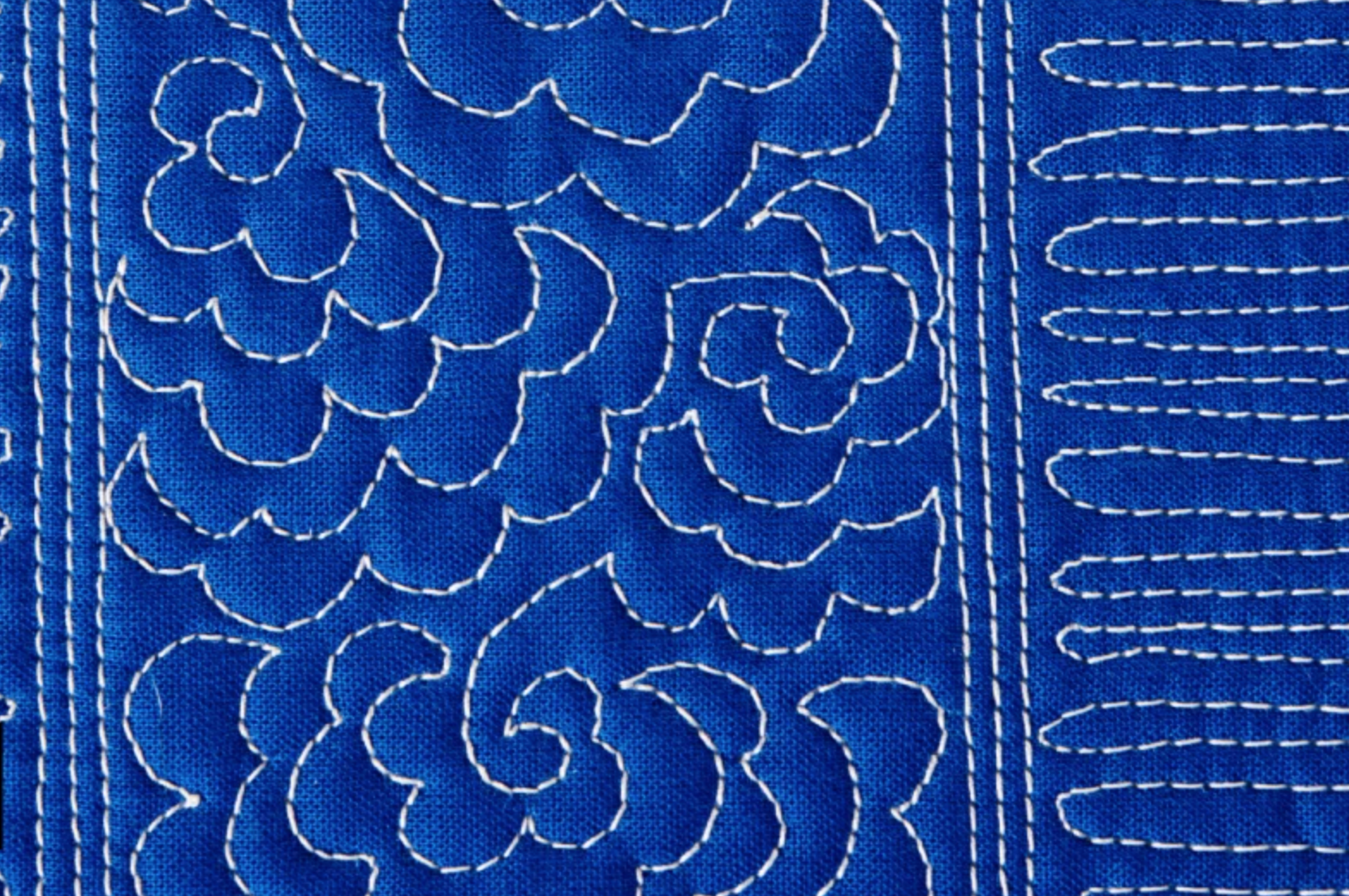 It may look tricky, but trust us — it's super easy to turn this common doodle into a beautiful allover motif. The trick is to use a Guide Grip, which helps you stay relaxed as you stitch the loops and scallops that make up your petals.
MAKE IT
4. Basic Spiral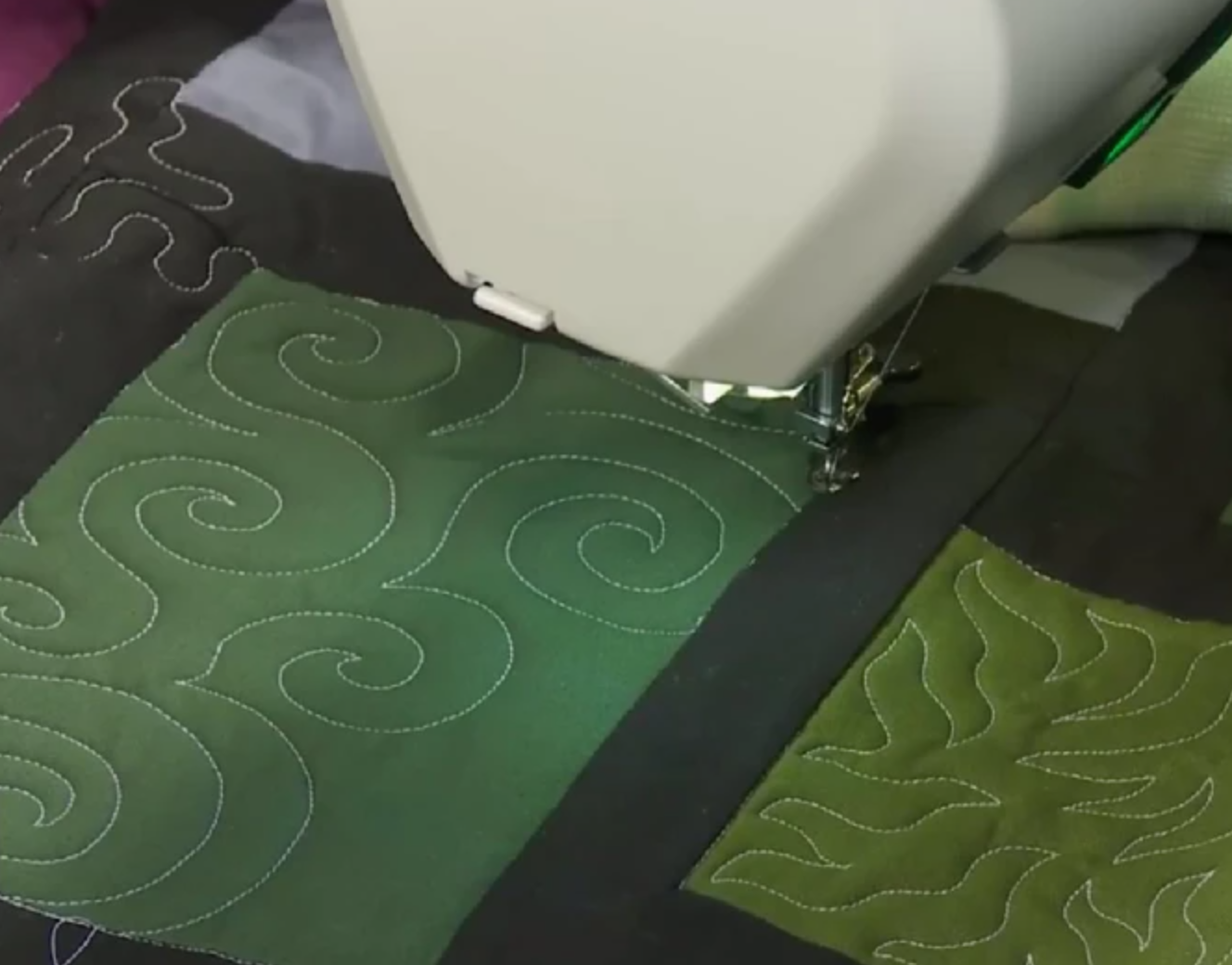 This classic motif is a fun way to add lots of interest to your quilt, and it's more forgiving than you'd think. Learn how stitch in the ditch can be your secret weapon when you need to travel back and fill any holes in your allover spiral design.
MAKE IT
5. Switchbacks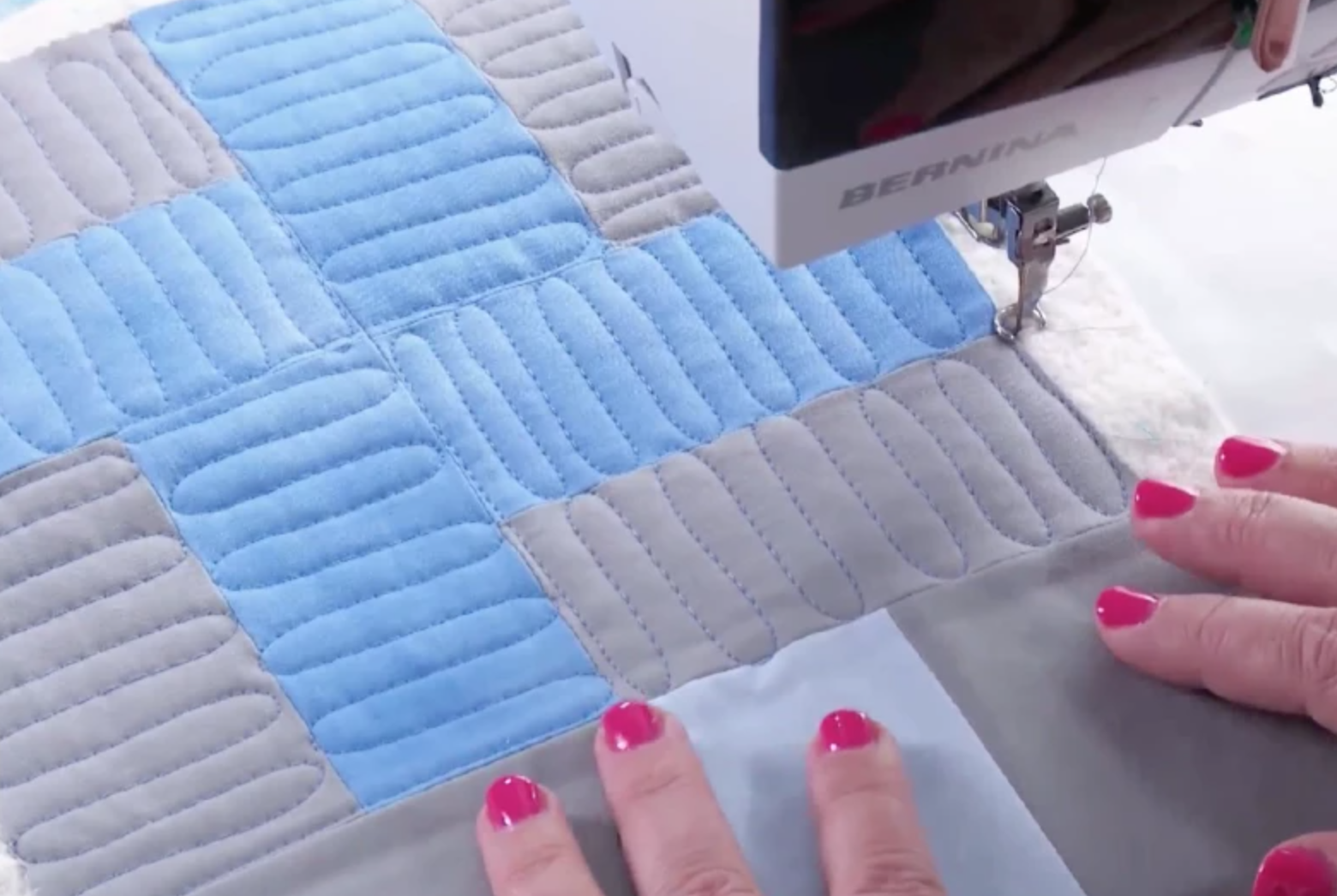 Channel the letters U and N as you stitch this back-and-forth design that allows you to easily move around your quilt. This motif is a smart go-to when you need to fill space between two parallel lines, like when you're quilting sashing or a border.
MAKE IT
6. Swirl Chain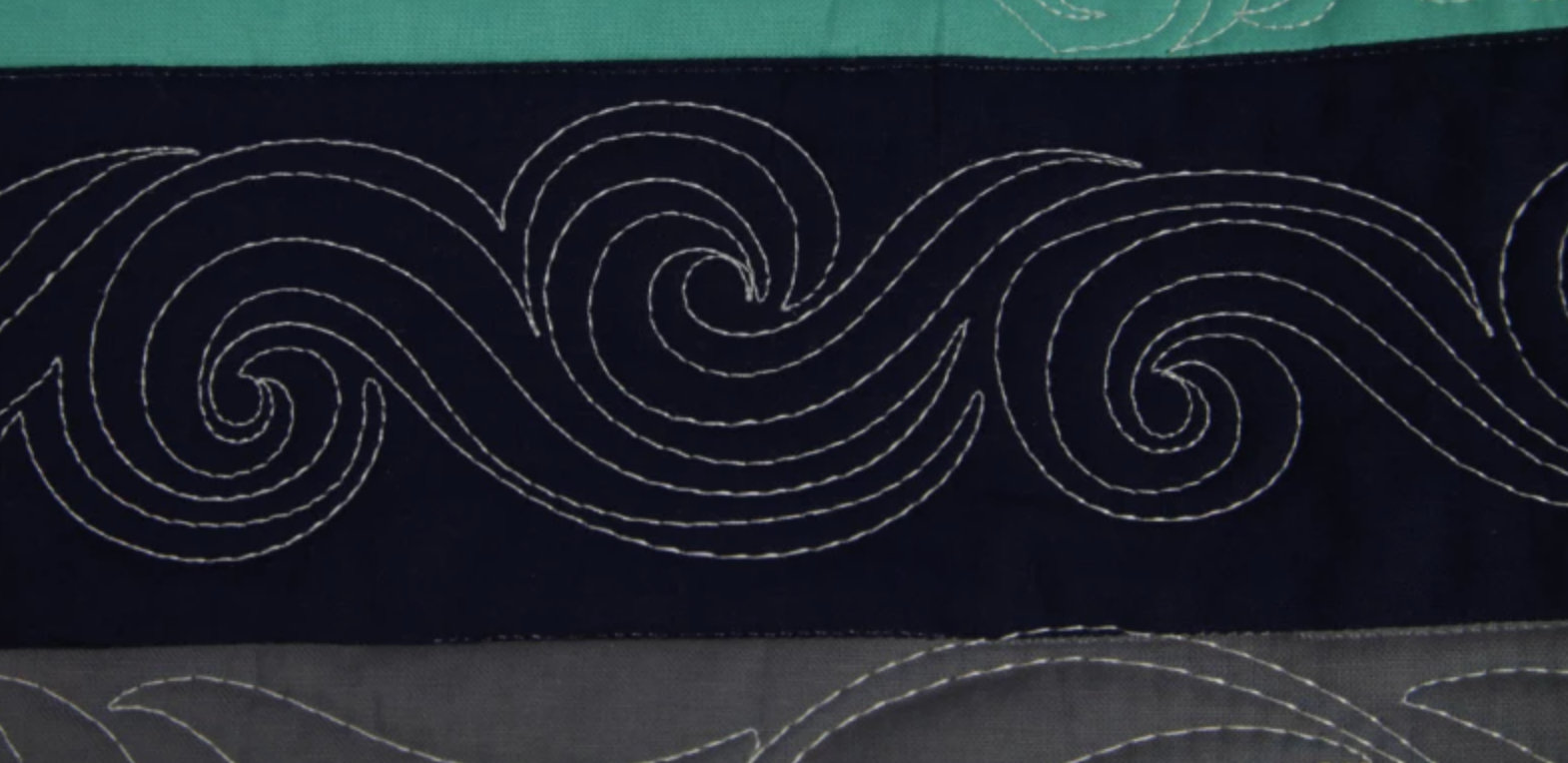 For more of a challenge, try interlocking swirls that fill your fabric with rich texture. This design takes a little more visual planning to make sure there's space for your motifs to interconnect, but don't sweat it — it's almost impossible to see mistakes with all that swirling, so there's no need to be perfect.
MAKE IT
Learn More Now
Step up your free-motion skills with lessons, templates, worksheets and more in our class, 28 Days to Better Free-Motion Quilting.