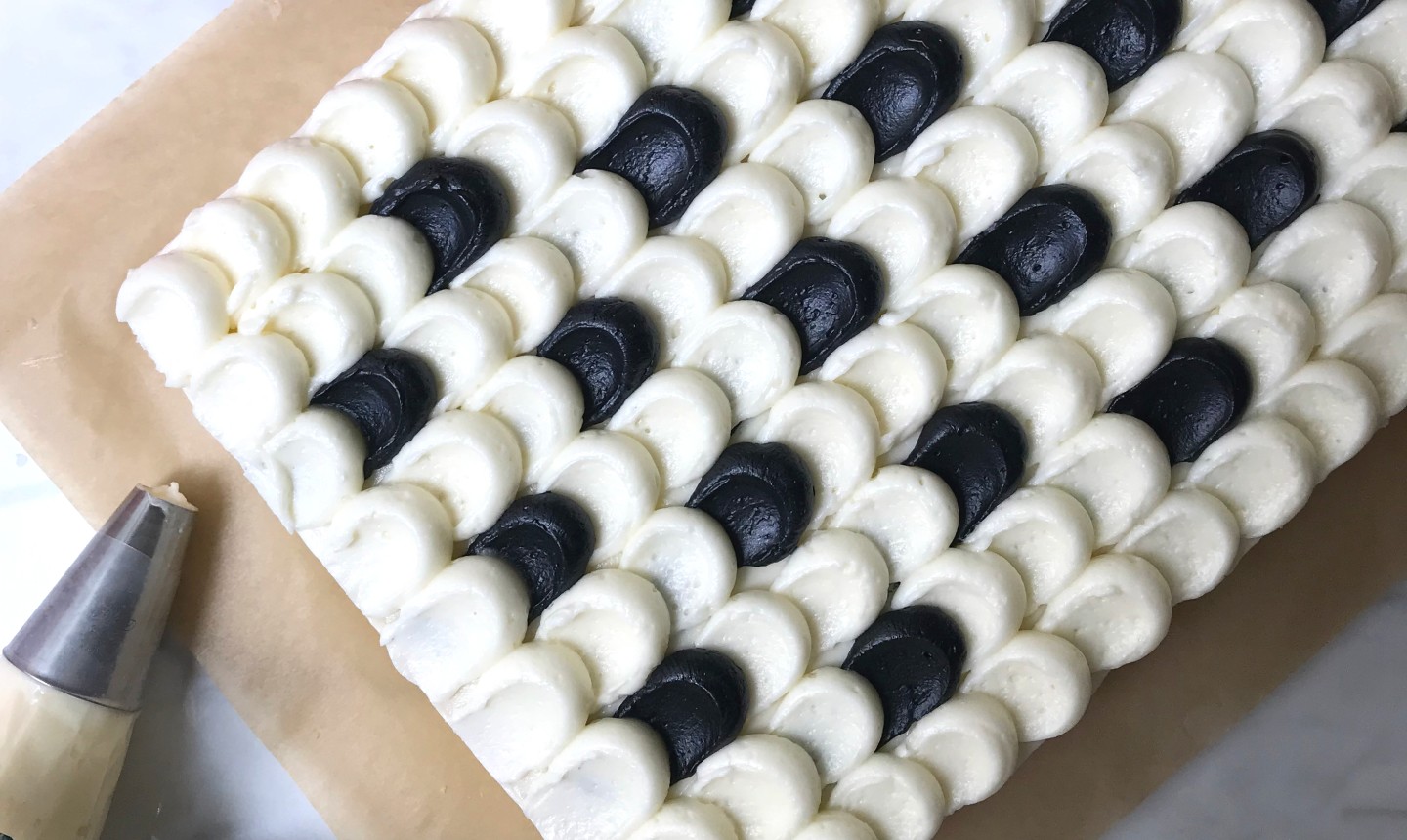 No shame in grabbing a grocery store sheet cake to sweeten your next special occasion. But why stop there? It only takes a teensy bit of extra effort to spiff up an otherwise ho-hum dessert. Even better: no need to be a pastry pro or make a dozen different frostings to recreate all those cakes you're saving on Pinterest.
Try these ways to take a good ol' bakery department sheet cake from "yawn" to yes!
1. Don't Be Shy With the Sprinkles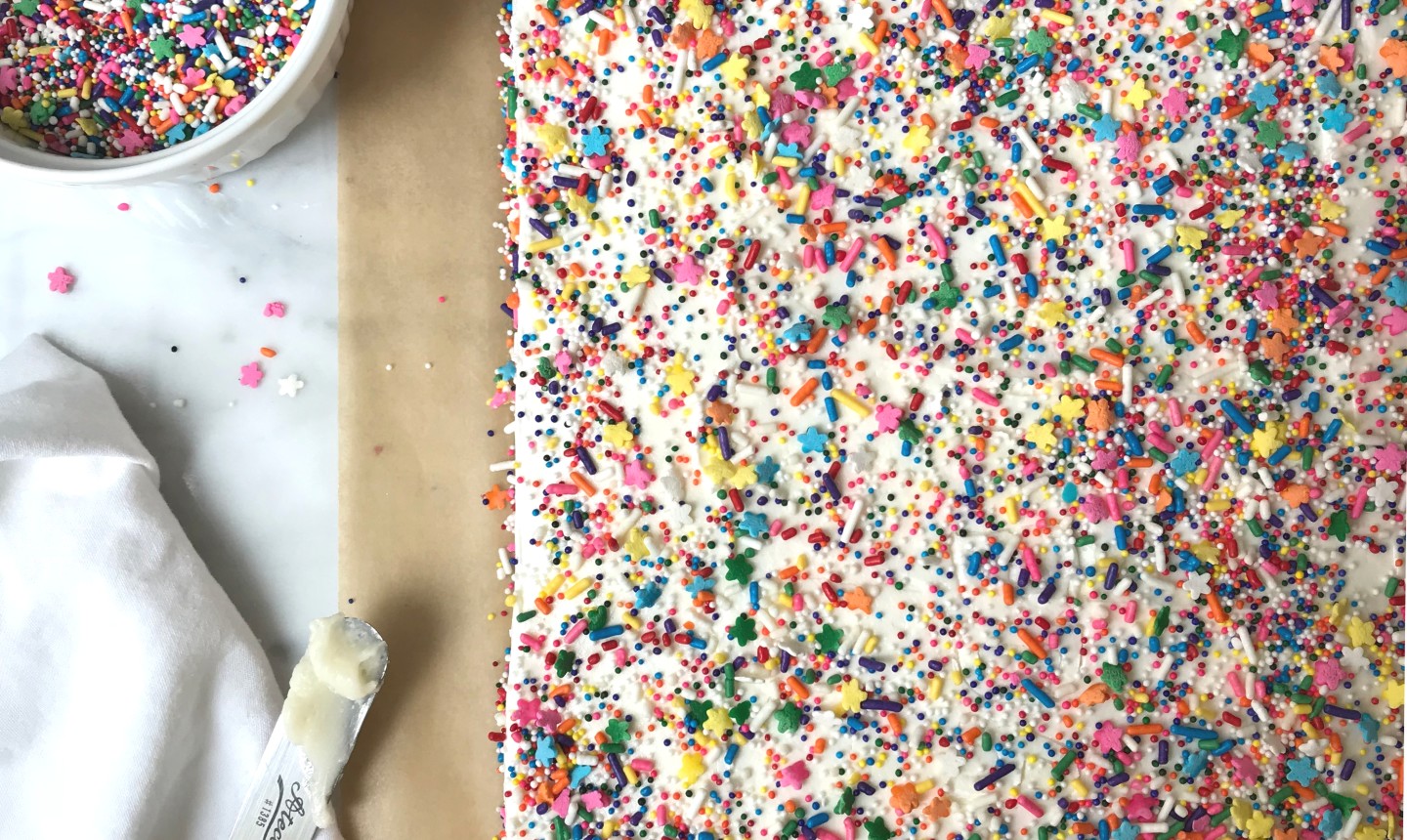 Sure, you could just do a demure, light dusting. Or you could stir together several different varieties and make it rain.
Mix and match nonpareils (small and round) and dots, stars and more. The greater the variety of shapes and colors, the better. Use your hands to press the sprinkle mixture up the sides and across the top of the cake, gently packing them on. The same concept applies with shredded coconut, crushed nuts, cookie crumbs or cereal flakes.
2. 2. Oh Hey, Ombré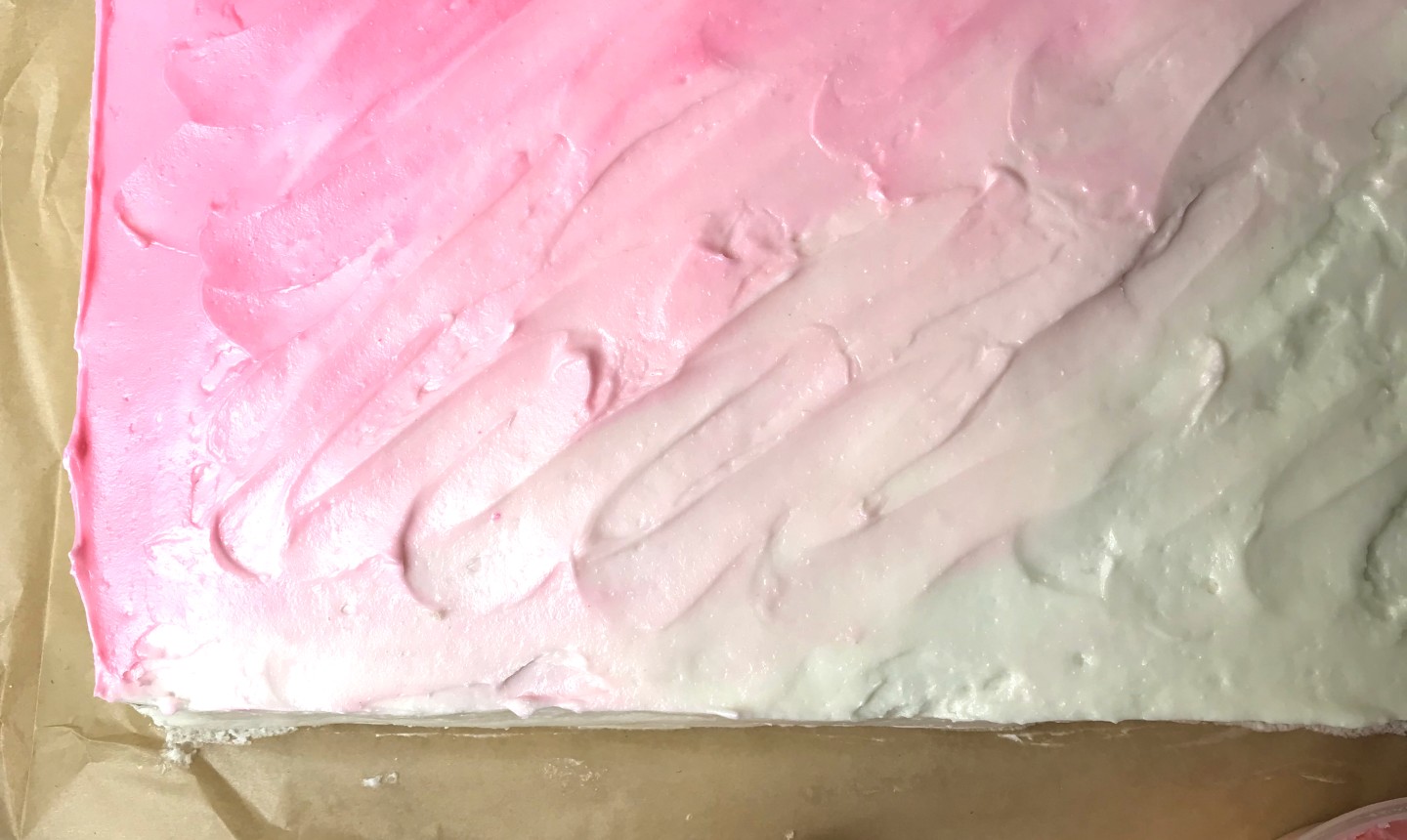 Scrape the original white frosting off the cake, dollop it into separate bowls and tint with food coloring to create a few different shades. Working from dark to light, lay down blobs of color across the cake blending as you go. This is an extremely forgiving technique, perfection not required!
3. Not a Perfect Piper? Try Petals!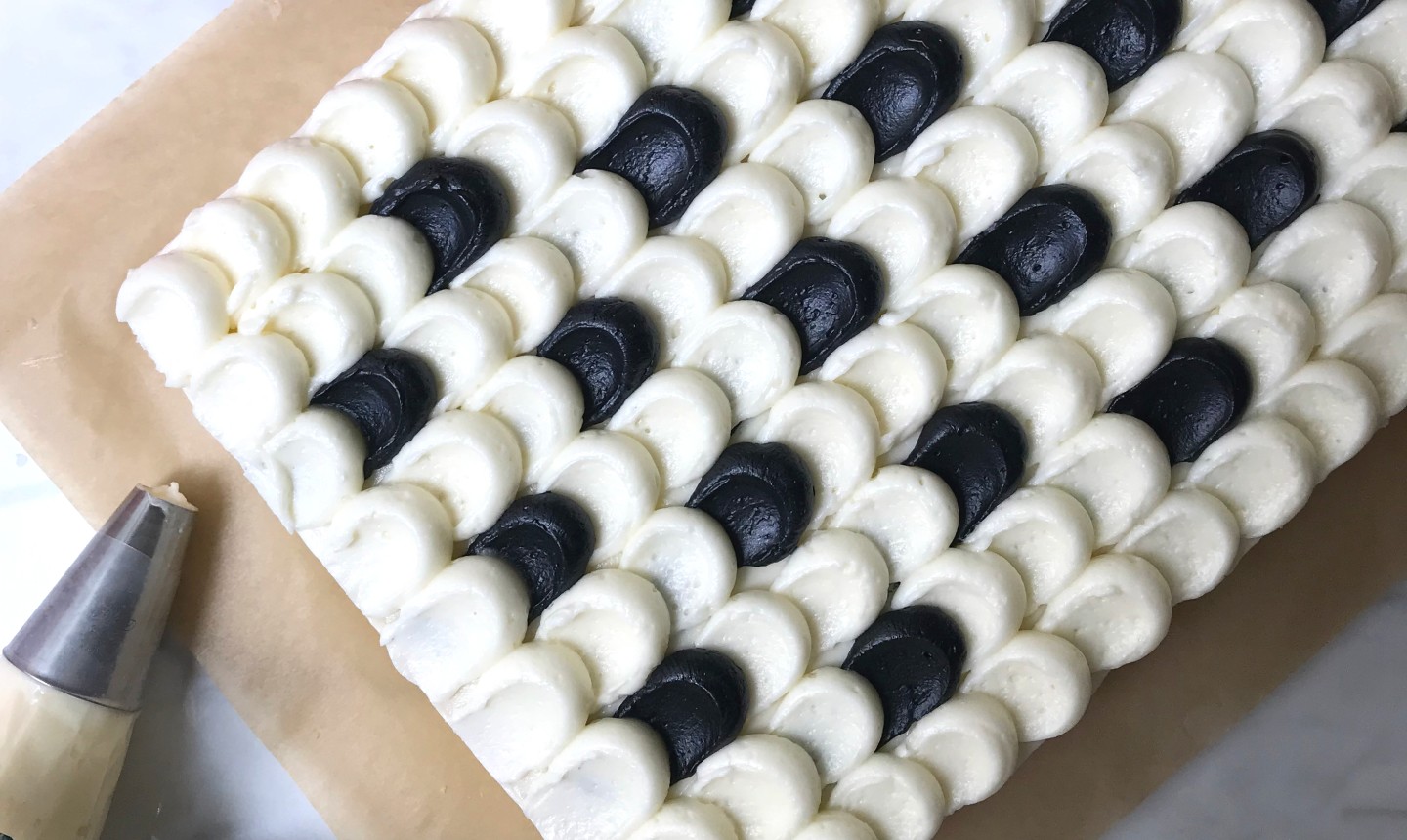 If the thought of writing a smooth "happy birthday" on a cake makes your hands shake, never fear. Petals are easier and always look put together. Take a plain round piping tip and pipe a row of fat dots along one edge of the cake, then take an offset spatula (or even a butter knife!), and gently smush one side, before continuing with the next row. If you're up for swapping colors (you'll need two piping bags), make it extra-snappy with a polka dot effect.
4. Steal Inspiration From the Stars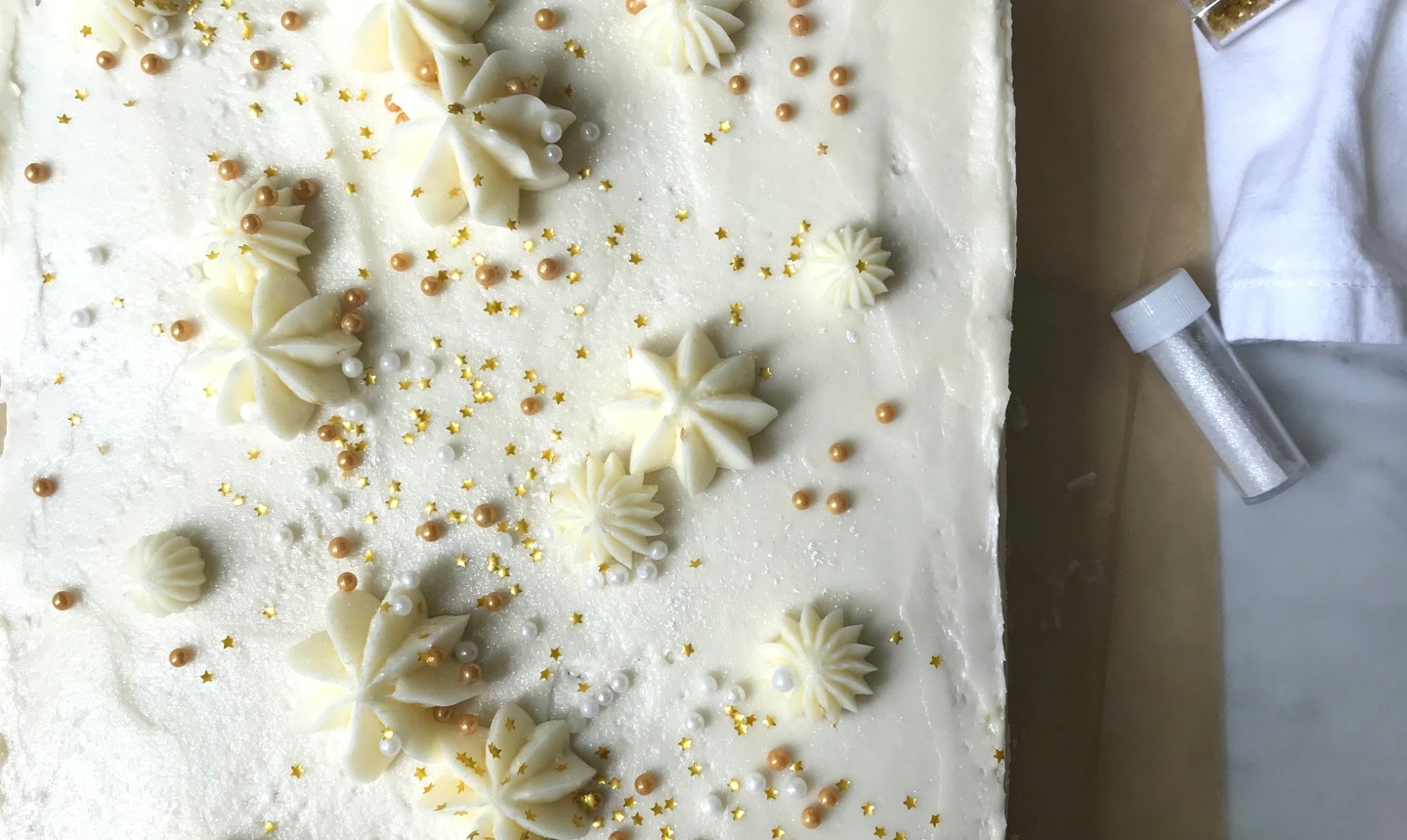 The galaxy cake trend doesn't have to be rocket science, thanks to this simple interpretation. Just use a star pastry tip to create a series of little frosting bursts. Don't worry about spacing them perfectly — just scatter a "constellation" across your cake. Sprinkles and luster dust make everything more festive.
5. When in Doubt, Cover It in Chocolate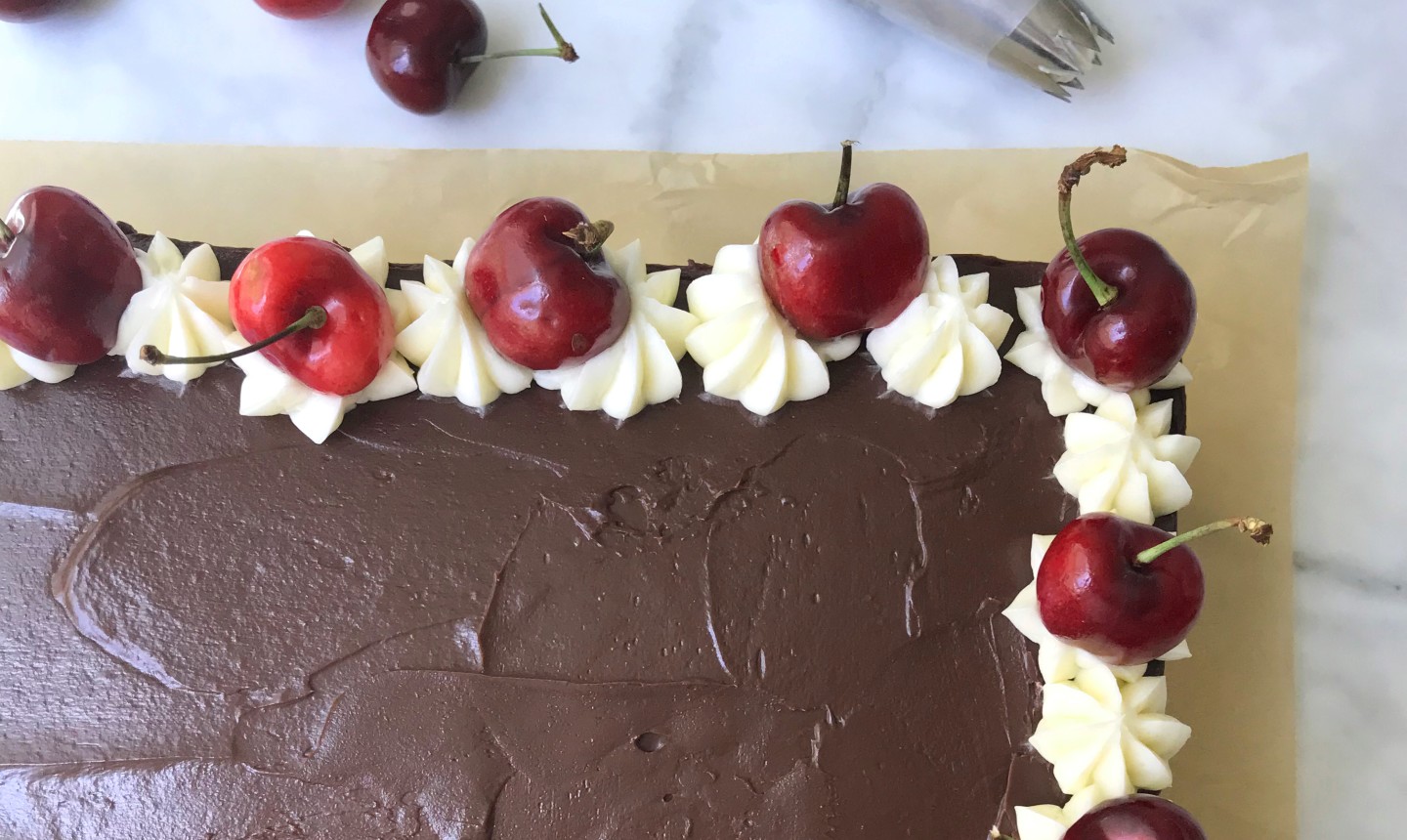 Not into piping? Short on time? Addicted to chocolate? The answer is always ganache. Depending on the ratio of chocolate to cream, you can create a thicker layer that's easy to spread, like you see here. Or if you have chocolate experience, go for a thinner glaze, and flood the top of the cake, letting the drips roll down the sides. Of course, it's hard to resist whipped cream and cherries on top.