Creating darker colors for frostings or fondant can be hard: When mixing blacks, purples and reds, getting a rich tone, keeping a thick consistency and avoiding a food-coloring aftertaste is tricky! That's what this guide is for. Read on to learn our handy hacks for dyeing dark frosting.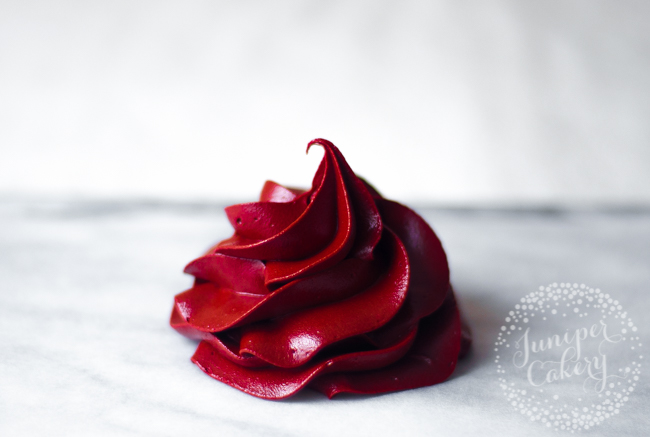 Choosing the right type of food coloring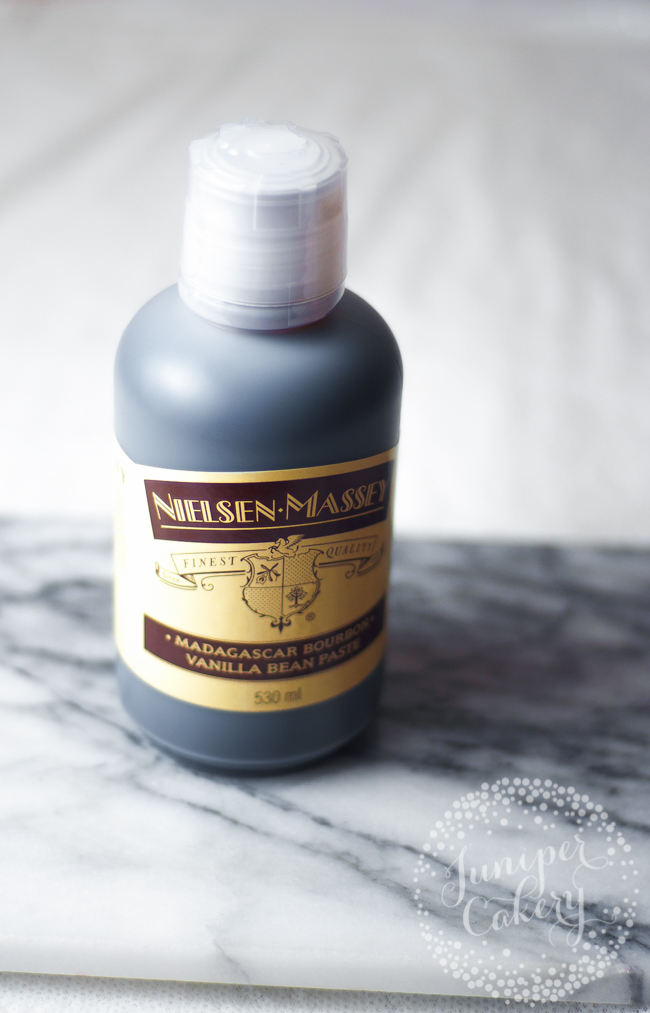 In our experience, gel or paste food coloring are better than liquid colorings (you can read about the difference here).
Liquid food colorings affect the consistency of batter, fondant or buttercream. Too much excess liquid leads to a sloppy, unstable frosting or sticky, unusable icing.
In terms of color, we've gotten the best results from non-natural food colorings. Most of the natural brands we've tested end up with a dull, greenish or brownish hue. Of course, there are so many brands out there, and we certainly haven't tried every single one. If you have a brand you swear by, then stick with it!
Minimizing the aftertaste of food coloring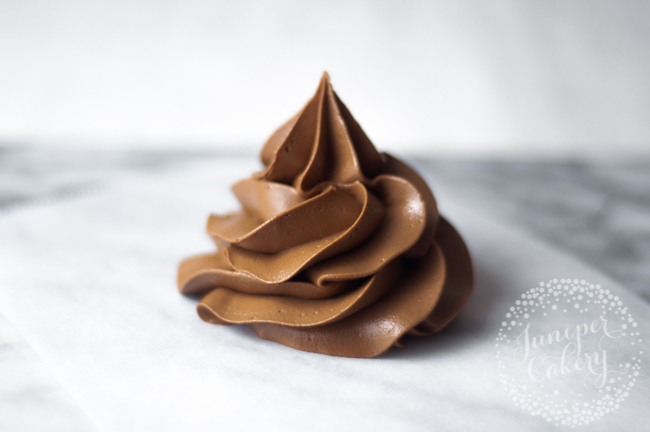 Our best tip is to start with a chocolate buttercream (here's a recipe to try). This is a quick way to get a darker base tone to your frosting that will help your food coloring look darker too. Of course, this isn't an option if you want to avoid chocolate flavor.
And secondly, always flavor your frostings with high-quality natural extracts and essences. Avoid anything labeled as "flavoring" — these are more likely to be an imitation flavor. For vanilla we'd really recommend using a concentrated vanilla bean paste, like this one. You don't want to go overboard, but a more intense flavor will make your frosting taste better (no matter how much coloring is in it!).
Helping the color develop
The secret to really deepening your color: plastic wrap and a little time!
After mixing your buttercream or frosting, simply cover the bow with plastic wrap, making sure it's airtight. Then set it aside for 30 minutes to an hour or two.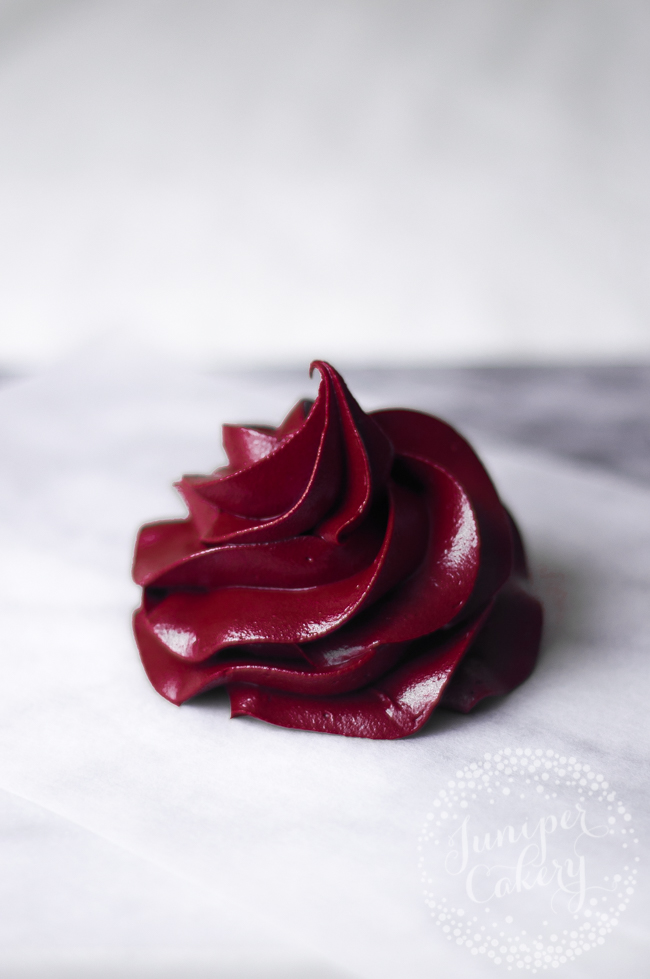 Making dark color variations
You may think that simply adding one food coloring to your chocolate buttercream will do the trick, but you can create much more complex, rich colors by mixing multiple colors.
As an example, let's say you wanted to make a deep red buttercream. Here are just three ways to achieve different dark red colors:
Cherry red
Start by mixing red food coloring into the chocolate buttercream. After covering the buttercream with plastic wrap and leaving it to sit for around 30 minutes, the color should have intensified. Then, add some bright pink coloring to bring a brighter tone to the color.
Maroon
Once you've mixed your buttercream and coloring to get a good intense red, add dark brown food coloring. Make sure you add a little at a time and mix before adding more. (It's always easier to add more color than to remove any later.)
Burgundy
To create a jewel-like purple tone, start by mixing red into your chocolate buttercream. Then, add in some purple coloring. This will deepen it slightly as well as add that luxurious tint, while still giving you a really red color.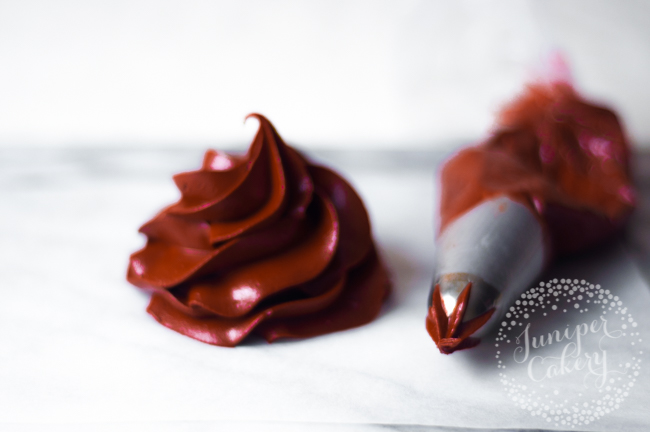 When the color gets too dark…
When you over-dye your frosting, you have a few options for fixing it, depending on how dark the mixture is.
If your buttercream is almost black and tastes a little odd, then our advice is to start again and take it a little easy on the colors! It pays to be cautious.
If your frosting is a couple shades darker than you hoped it'd be, simply add in some plain, untinted buttercream (the same as you used for the base) one tablespoon at a time.. Mix it and check the color; add a little more if need be. But move slowly: Adding in too much can lead to your frosting becoming too light!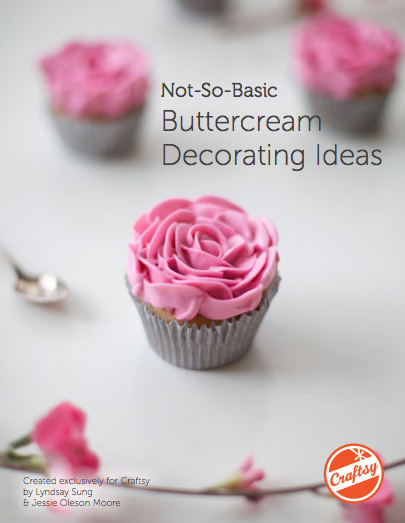 FREE Guide for Creative Buttercream Decorating
Get insider tricks & inspiration to make one-of-a-kind buttercream goodies in this FREE PDF guide, available exclusively on Bluprint.Download the FREE Guide