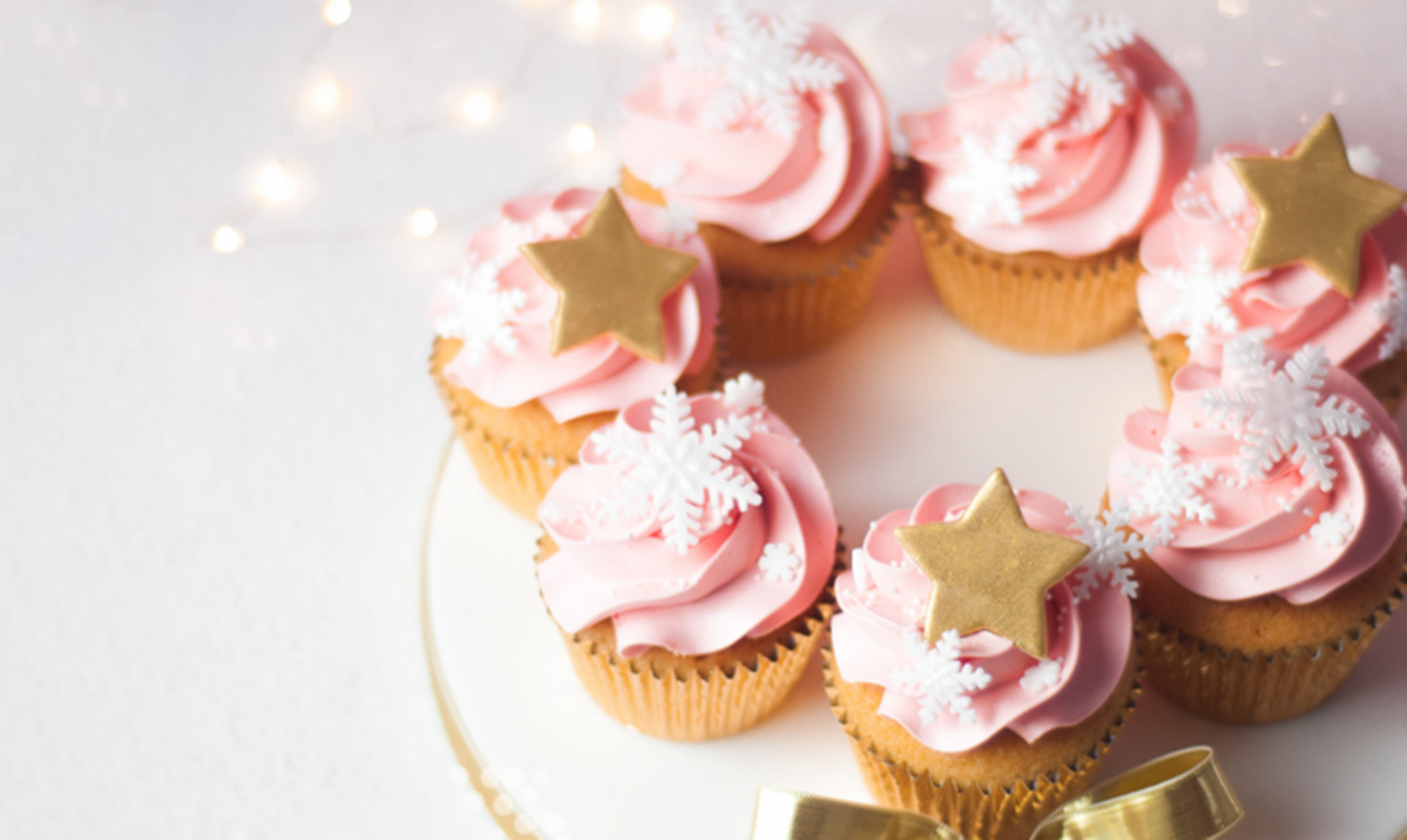 There are so many sweets to make for the holiday season, but nothing is more stress-free (while still being cute!) than a cupcake wreath. It's fun, seasonal and there are endless ways to decorate it to fit your personal style.
Cupcake Wreath
Level: Easy
What You Need
10″ cake board (will hold 7 standard-sized cupcakes)
Baked and cooled cupcakes (use your favorite recipe)
Buttercream (Swiss meringue or American buttercream work great)
Piping bags
Piping tip of your choice
Fondant (buy it or make your own)
Fondant cutters or cookie cutters
Fondant rolling pin
Luster dust
Food coloring
Sprinkles
Melted white chocolate or candy melts
Ribbon
Instructions
1. Bake Your Cupcakes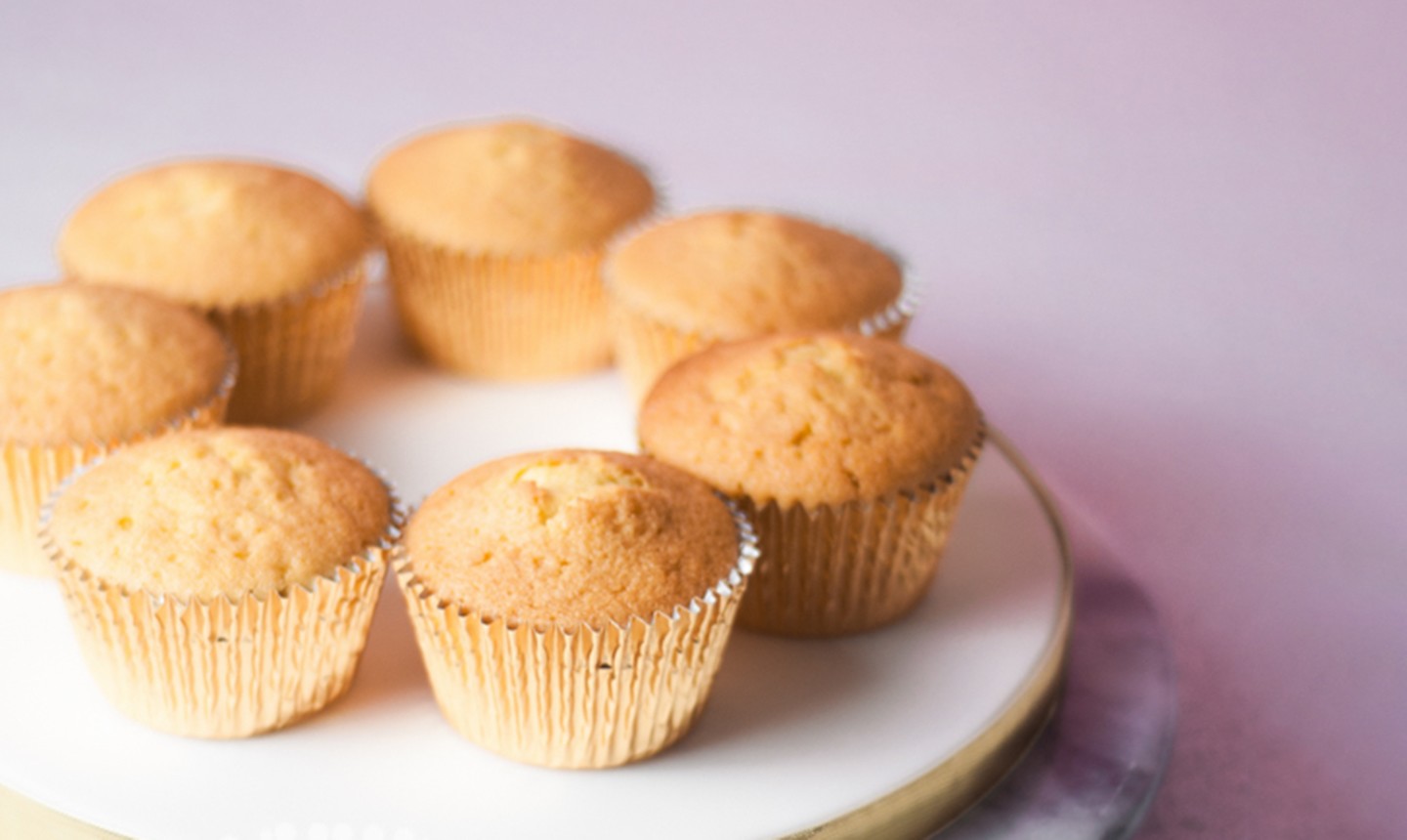 Bake a batch of cupcakes according to your favorite recipe. Once they've cooled to room temperature, arrange them in a circle on your board.
2. Pipe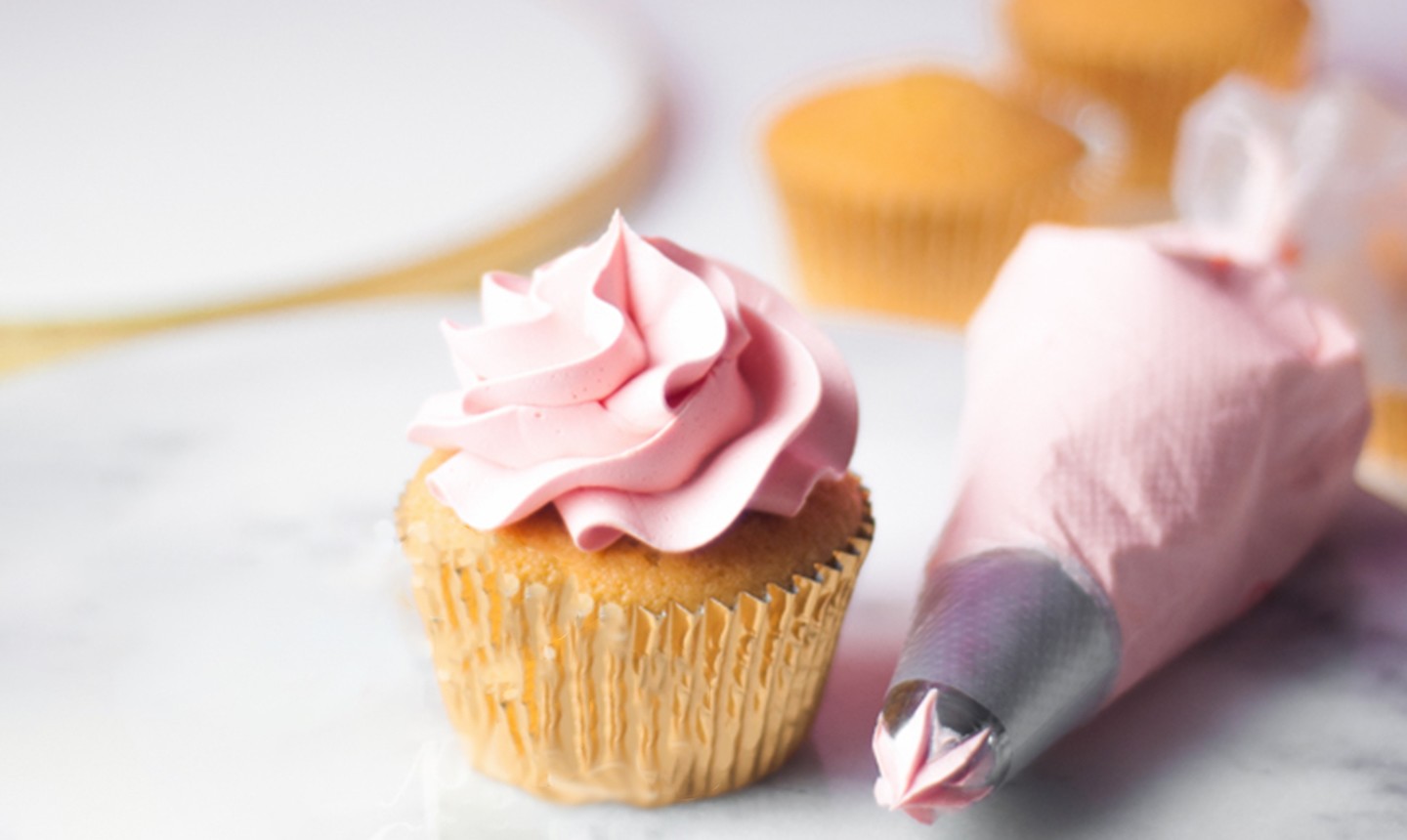 Make a batch of your favorite buttercream recipe and color it. (We made light pink frosting, but you can use any hue you want.) Fill a piping bag fitted with a tip of your choosing (we opted for a star tip) and pipe simple rosettes on top of each cupcake.
Pro Tip: If you're worried about bumping into the neighboring cupcakes while you work, remove each one from the board to pipe.
3. Attach Your Cupcakes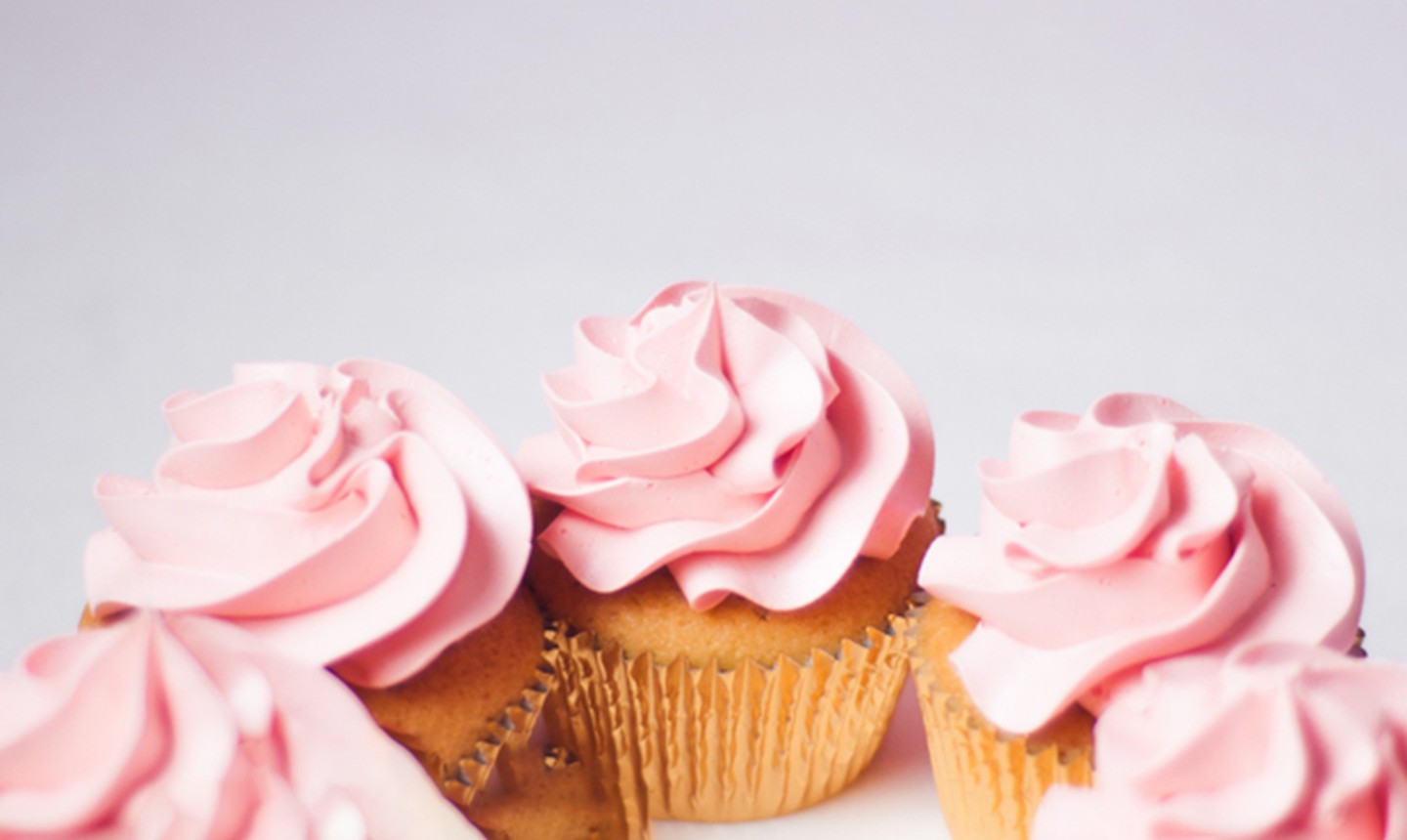 Melt some white chocolate or white candy melts. Use a small dab to attach each cupcake to the board. Only use a small amount — too much can make a mess.
Pro Tip: For a clean design, avoid using milk or dark chocolate, which can squish out from under the cupcakes and are harder to wipe up.
PS: If you want your guests to dig into your wreath ASAP, you can skip this step.
4. Add Some Fondant Bling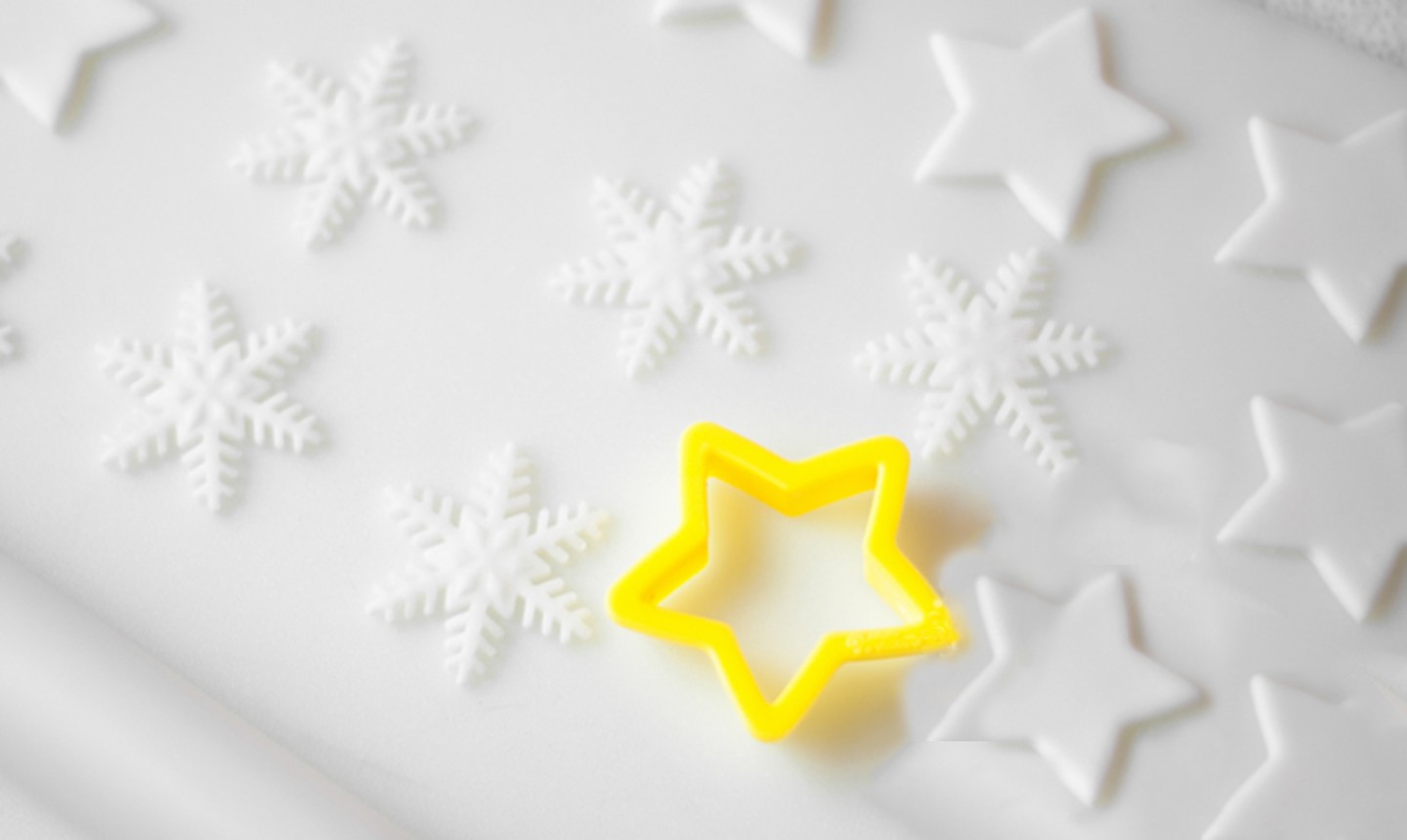 Make your cupcake decorations using fondant. We chose snowflakes and stars, then painted each with gold luster dust.
Pro Tip: You can make your cupcakes even more sparkly by adding some glitz to your buttercream with luster spray!
Arrange your fondant cut-outs on your cupcakes as you please.
5. Add the Final Touch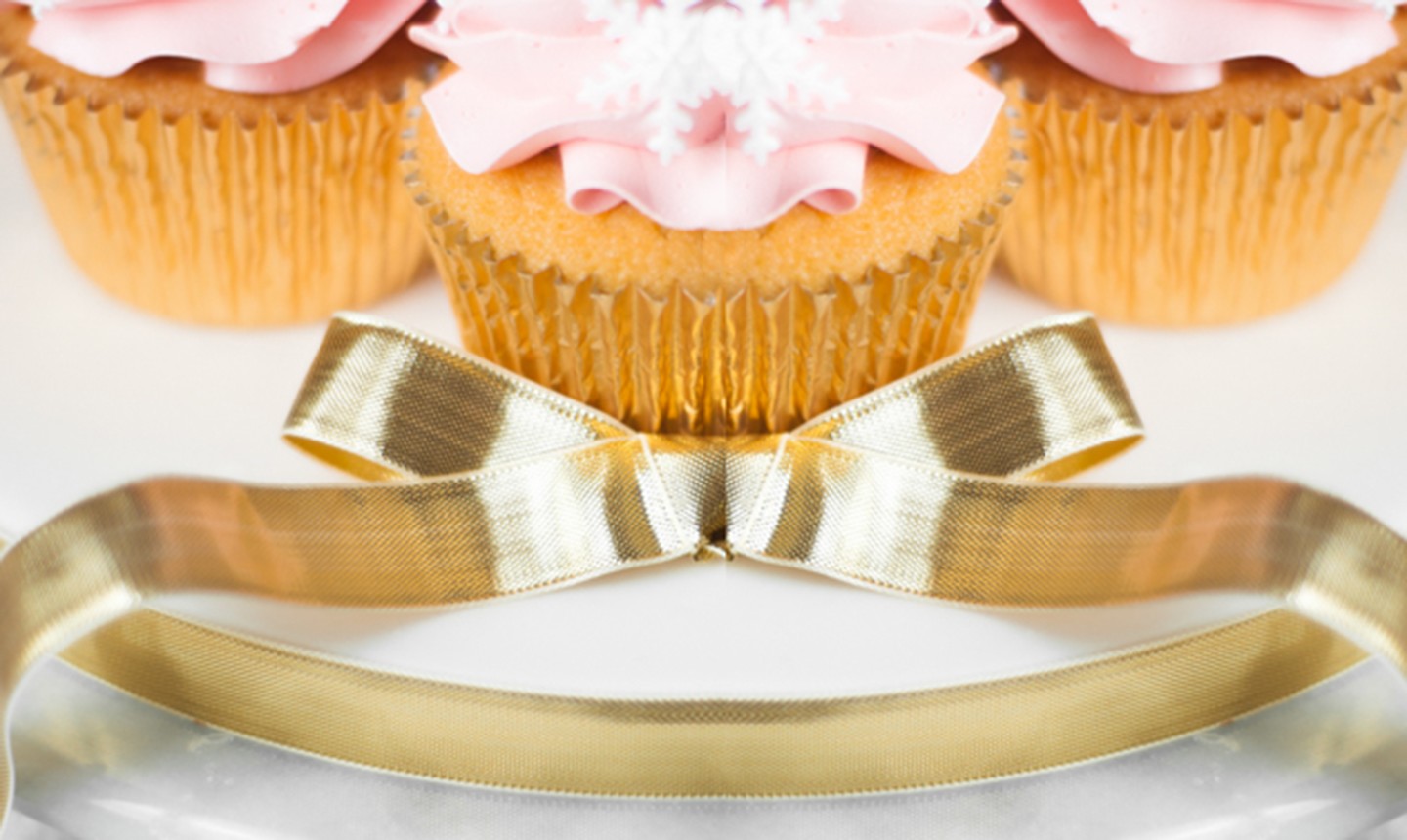 What's a wreath without a ribbon? Tie it into a bow and stick to your board with the remaining melted chocolate. Press it down until the chocolate sets and your bow stays in place.
And there you have it — the prettiest (and most delicious) DIY wreath for your party.
Photos by Juniper Cakery