It's certainly fun to learn unique crochet stitches that challenge your skills and expand your techniques. But one of the best things about crochet is that you really only need to know a few very simple stitches to be capable of making almost anything that you would like to create.
Here's our must-have crochet stitches list, with the five most versatile crochet stitches that every crocheter, beginner or expert, needs to know. Once you master these, you'll be able to tackle more complex stitches and complete almost any project!
1. Chain stitch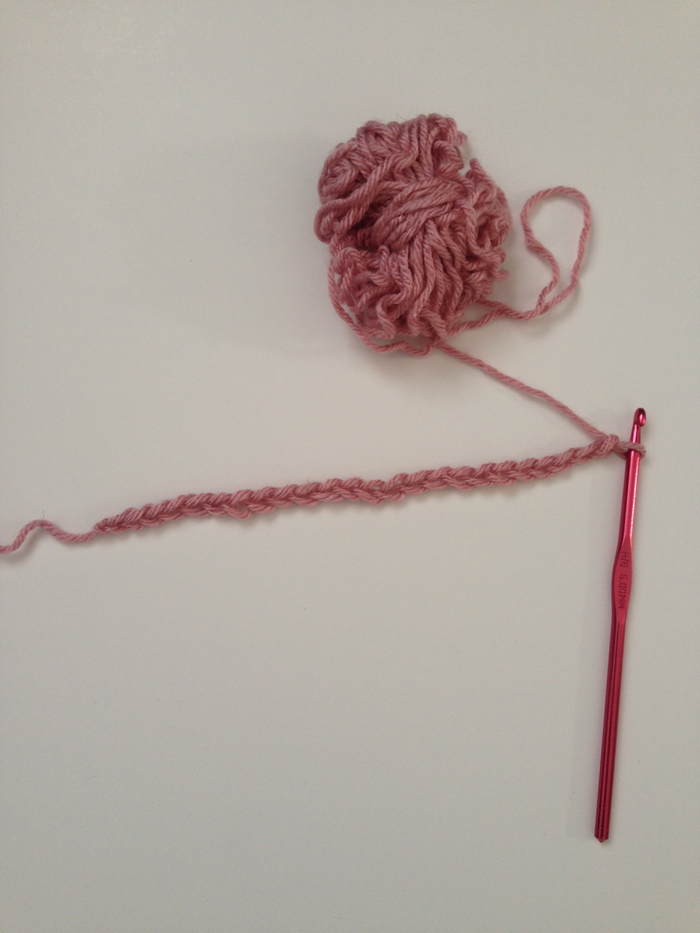 Images via Kathryn Vercillo of Crochet Concupiscence
The chain stitch is the beginning of all crochet projects. In nearly every pattern, you first crochet a chain, then you add different stitches onto that chain. With a few exceptions, without a crochet chain, you don't have a crochet project. You can learn how to crochet a simple chain in the second lesson in Crafty's Crochet: Basics & Beyond class.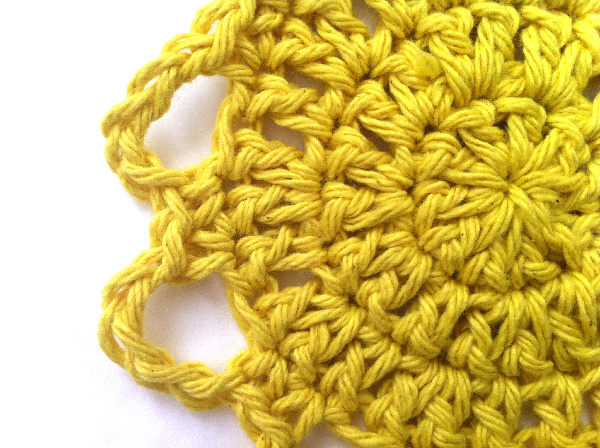 Common uses for the chain stitch
Long chains. You can create entire projects, such as necklaces and even scarves, made of long crochet chains.
Fringe. There are many ways to create fringe for projects, and chain stitches are one popular method.
Openwork and lace. When working in the round, you might crochet a chain and connect it further along in the project to begin creating flower petals or artistic open spaces.
2. Slip stitch
The slip stitch is a foundational stitch that you must know to complete most projects. It's also a really cool stitch in its own right.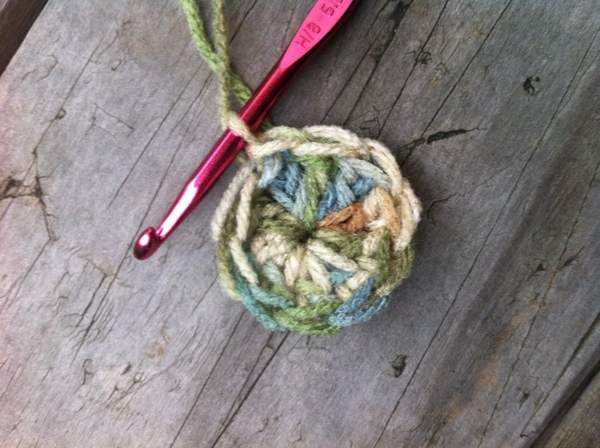 Common uses for the slip stitch
Joining rounds. When working crochet in the round, it's common to use a slip stitch to connect the final stitch of the round to the first stitch of the round and close the circle.
Joining motifs. The slip stitch is one method for joining granny squares and other motifs in your projects.
Moving across the row. If you want to move your hook across a row of crochet without adding height to your project, slip stitches get you where you're going.
Crochet slip stitch techniques
Bosnian crochet. Bosnian crochet actually uses slip stitches to create the fabric. If you thought that rows of single crochet created dense, lovely fabric, then you'll be happily surprised to see what you can create with rows of slip stitch crochet!
Slip stitch short rows. Crochet designer Vashti Braha says that she loves to create slip stitch short rows because it's a fun, easy technique that creates a solid, reversible and stretchy fabric with interesting color and texture.
Surface crochet. Surface crochet is somewhat similar to embroidery in that you add designs on top of your existing crochet fabric. It is common to use slip stitches to create those surface designs.
3. Single crochet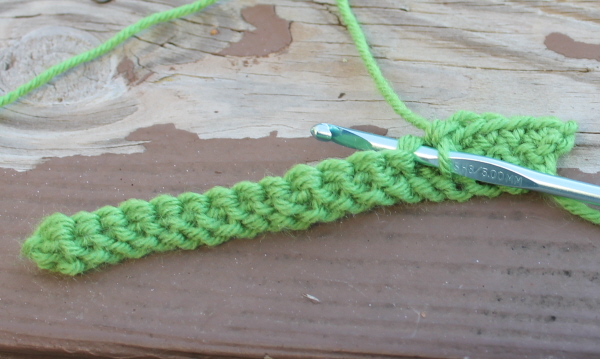 Image via Bluprint blogger Ashley Little
The shortest classic crochet stitch is the single crochet stitch. It's frequently used in combination with other stitches to create more complex textured stitch patterns. For example, the granite stitch uses a combination of single crochet and chain stitches. You can make this stitch even more versatile by working in only the front loop or only the back loop of the stitch, creating a ribbed effect in your work.
Common uses for the single crochet stitch
Projects requiring dense texture. The single crochet stitch is a very closed stitch, meaning it is not lacy, so it is great for projects that require dense fabric, such as dishcloths and warm coats.
Amigurumi. The single crochet stitch is the foundation of nearly all amigurumi crochet designs.
Learning all basic crochet stitches. Many of the other crochet stitches you'll use are based on the motions learned in the single crochet, so it's a great building block for beginners.
4. Half double crochet
Although the single crochet stitch is a foundational stitch, many crafters actually prefer to use the half double crochet. It is slightly taller than the single crochet stitch, but offers many of the same versatile features of this short stitch.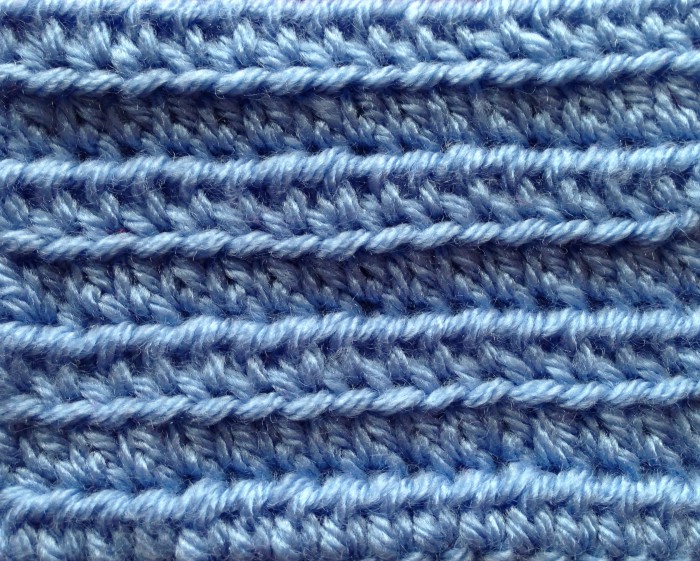 The half double crochet stitch also has something that the other basic stitches don't have — a third loop. The single crochet and double crochet only have two loops to work through, but the half double crochet has an extra loop that opens up a whole world of creative, knit-like textures.
Common uses for the half double crochet stitch
Autumn wearables. The half double crochet stitch is dense but not quite as dense as the single crochet stitch. That makes it a great choice for the slightly cool weather of autumn months.
Hats and headbands. This crochet stitch is snug and cozy, making it a great choice for crochet hats.
Knit-like designs. Half double crochet has a third loop that you can work into (as opposed to the two loops you have to choose from in single crochet), and you can learn to work into this loop only to create a great knit-like texture that looks very similar to knitting's stockinette stitch.
5. Double crochet
The double crochet stitch is twice the height of the single crochet stitch, meaning it works up twice as quickly. It is still a relatively short foundational stitch, which makes it really versatile for working on all different types of projects.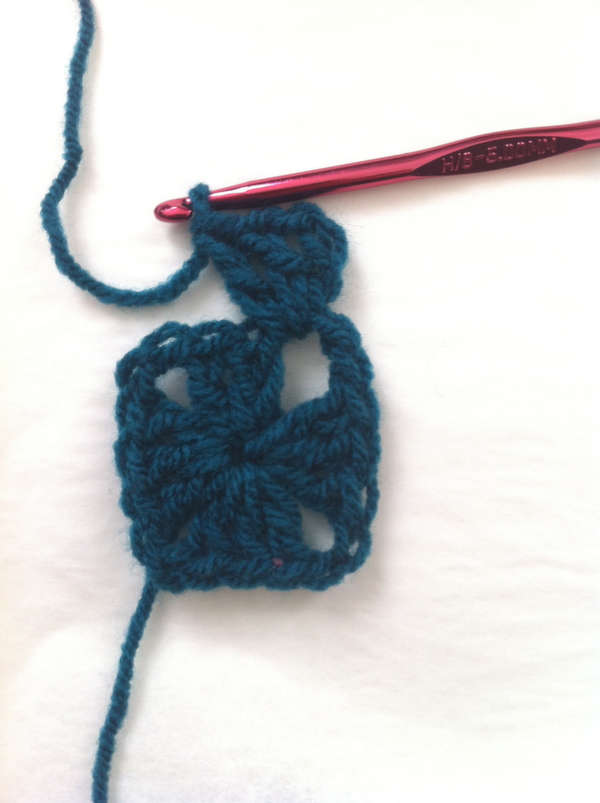 Common uses for the double crochet stitch
Granny squares. The double crochet stitch is the primary stitch that is used to create classic crochet granny squares, which are the most iconic motif in the craft.
V-stitch. This is a very popular decorative crochet stitch that is based on double crochet stitches placed to look like V's. It can be used to make many different items but is especially celebrated in crochet blankets.
Filet crochet. Double crochet is also the stitch that you need to know to create the beautiful graphic crochet designs of filet crochet.