Dress up every window in your home with hook and yarn. Whether you like country chic or clean, contemporary lines, colorful graphic designs or simple monochromatic lace, there's a crochet pattern out there that will make the perfect curtains for your home. Check out these seven crochet curtain patterns and pick one for every room!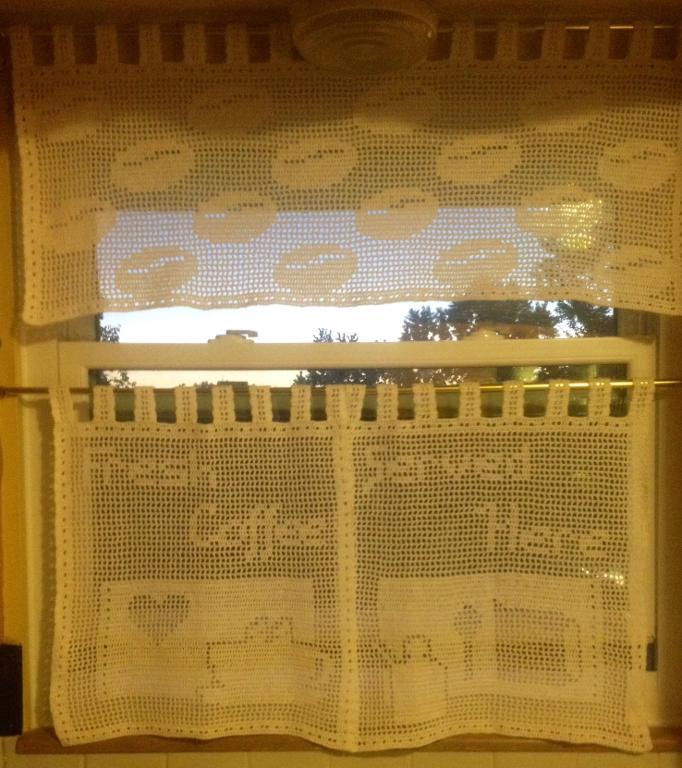 Photo via Bluprint member String To a Thing
1. Coffee Curtains
This crochet curtain set has two parts, one for the top of the window and the other for the bottom. On the bottom, you'll see coffee pots and the saying "fresh coffee served here," while on the top you've got a repeating motif of coffee beans. It's cute kitchen kitsch done in filet crochet.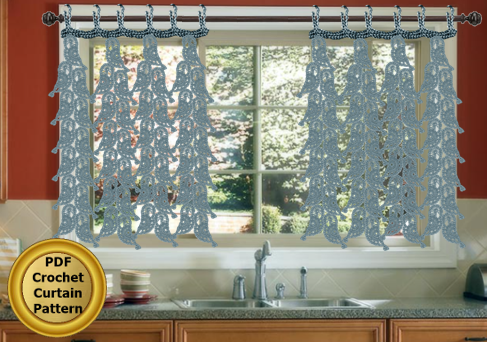 Photo via Bluprint member Designs by Edelweiss
2. Birds Pretty Crochet Curtain
This Bluprint designer specializes in graphic patterns that can be recreated in filet crochet, many of which are available as designs for crochet curtains. This bird design repeats in vertical panels for an unexpected curtain that could work in any room. Make each bird in a different color for an even more eye-catching design.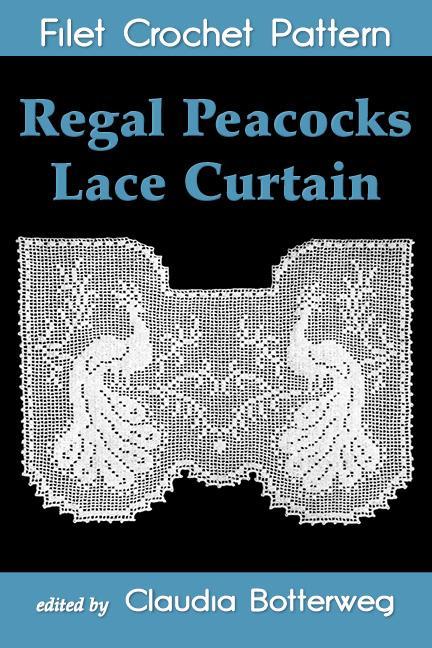 Photo via Bluprint member CBotterweg
3. Regal Peacocks Lace Curtain
Claudia Botterweg takes vintage crochet patterns and updates them. This one was originally designed by Olive F. Ashcraft as an antimacassar but has been recreated by Claudia to become a new crochet curtain. You'll find charted and written instructions for this filet crochet curtain pattern.
Photo via Bluprint member Designs by Debi D
4. Pineapple Curtain
The pineapple crochet motif is a popular design that has a vintage feel but can look amazingly contemporary when surrounded by the right decor. That means this is another crochet curtain pattern that will work in any room of the house. The size of the finished curtain is adjustable, varying with the number of pineapple motifs made.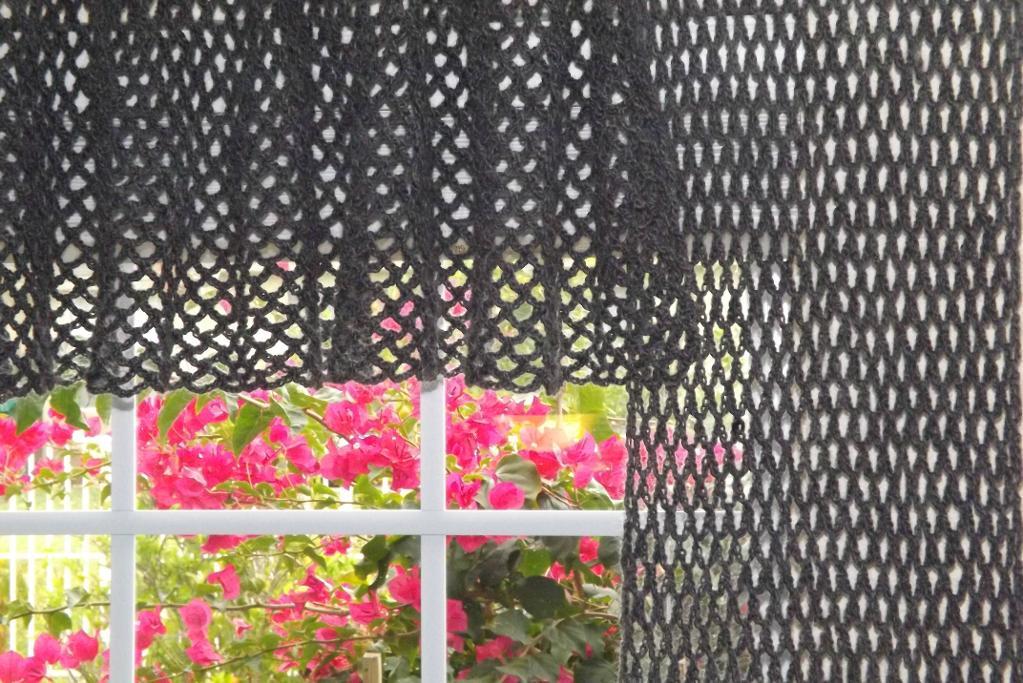 Photo via Bluprint member Ashley Fox
5. Easy Crocheted Window Treatments
This is a great beginner crochet curtain pattern, as it uses chain stitches and single crochet stitches together to make a simple mesh pattern that filters the light nicely as it comes through the window. There's a crochet valance for the top of the window and panels on the side.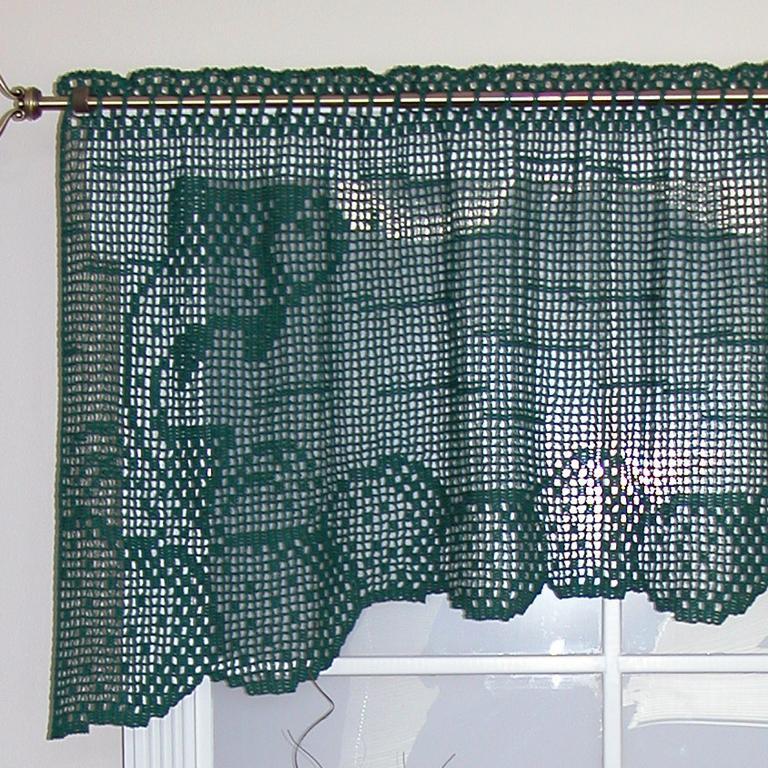 Photo via Bluprint member Crochet by Kathy
6. Gone Fishin' Valance
This crochet valance pattern features a life-sized rainbow trout in its design. It works in kitchens, but would also be cute in a den, family room, nursery or even a bathroom. The size of the pattern is adjustable, with instructions included for altering the size of the finished crochet curtain.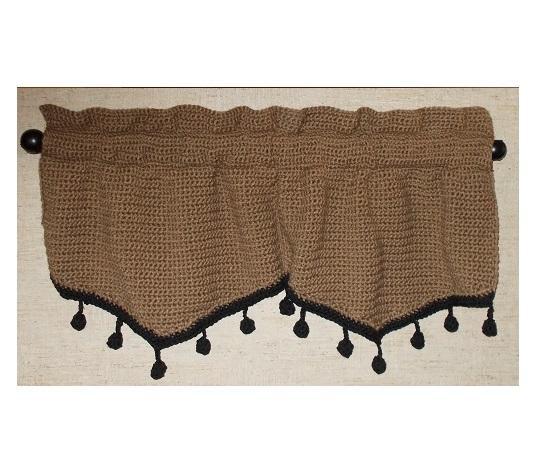 Photo via Bluprint member NeedleMeThat
7. Ascot Valance
This is a simple crochet pattern that uses only single crochet and half double crochet stitches. It is created in panels, which are later stitched together. It also includes instructions for the hanging balls as decorative fringe. The Ascot Valance pattern can be purchased individually or as part of the Dusky Rooster kitchen set, which includes matching patterns for a potholder, coasters, a grocery bag holder and cozies for the blender, toaster and can opener.
Crochet curtains are a lot of fun to make and they create a huge style impact for your home. However, if you don't want to crochet a whole curtain, you could also consider making crochet curtain tie-backs; there are plenty of Bluprint patterns for adorable ways to hold curtains back, too.

Conquer four timeless lace styles step by step!
Explore the stunning world of crochet lace! Download this FREE guide and learn four classic lace stitches from trusted experts.Get My FREE Guide »