I've been obsessed with clutches lately, mostly because I love the idea of not lugging around a heavy tote that makes my back and shoulders ache. Clutches help you pare down to just the essentials, and that's part of the reason why I love them.
Already know what you'll put in your clutch? Start crocheting one of these cool clutch patterns from our talented Bluprint designers!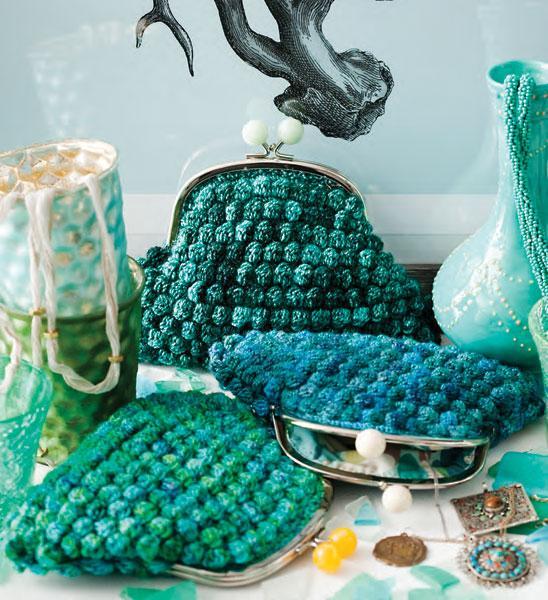 Photo via Vogue Knitting
Crocheted Bobble Clutches
I'm crazy about bobble stitches, and these clutches are no exception. You'll need a few basic sewing skills to add the fabric lining, plus store-bought purse frames for closures. (Don't worry! Attaching the frames is easy.)
Get the Crocheted Bobble Clutches pattern here.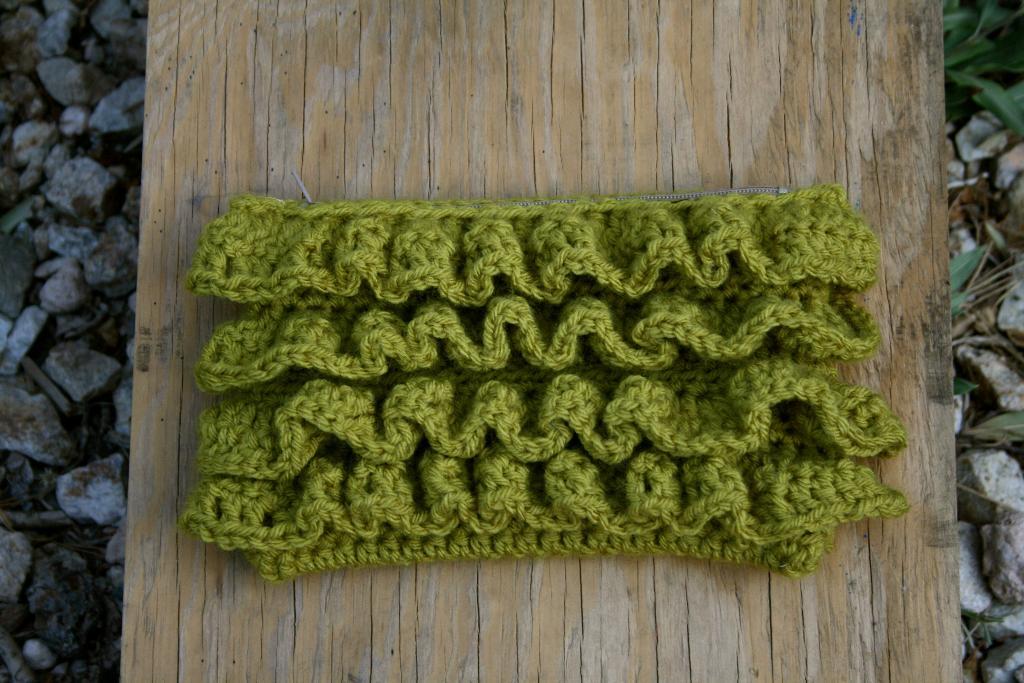 Photo via JBDesigns
Ruffle Clutch
This clutch is perfect for crocheters who can't manage to pare down the essentials much. Since the pattern has a basic rectangle shape, it's super easy to make it bigger or smaller depending on your needs. It's great news for those of us who still can't manage without that pack of tissues or travel-size umbrella.
Get the Ruffle Clutch pattern here.

Photo via Sarah Horrocks
Audrey Clutch
Houndstooth is a classic pattern that will never go out of style. Crochet it in this envelope-style clutch and you'll always have an accessory to turn to, no matter what the season's trends are. Designer Sarah Horrocks suggests crocheting it in non-traditional houndstooth colors like black and hot pink.
Get the Audrey Clutch pattern here.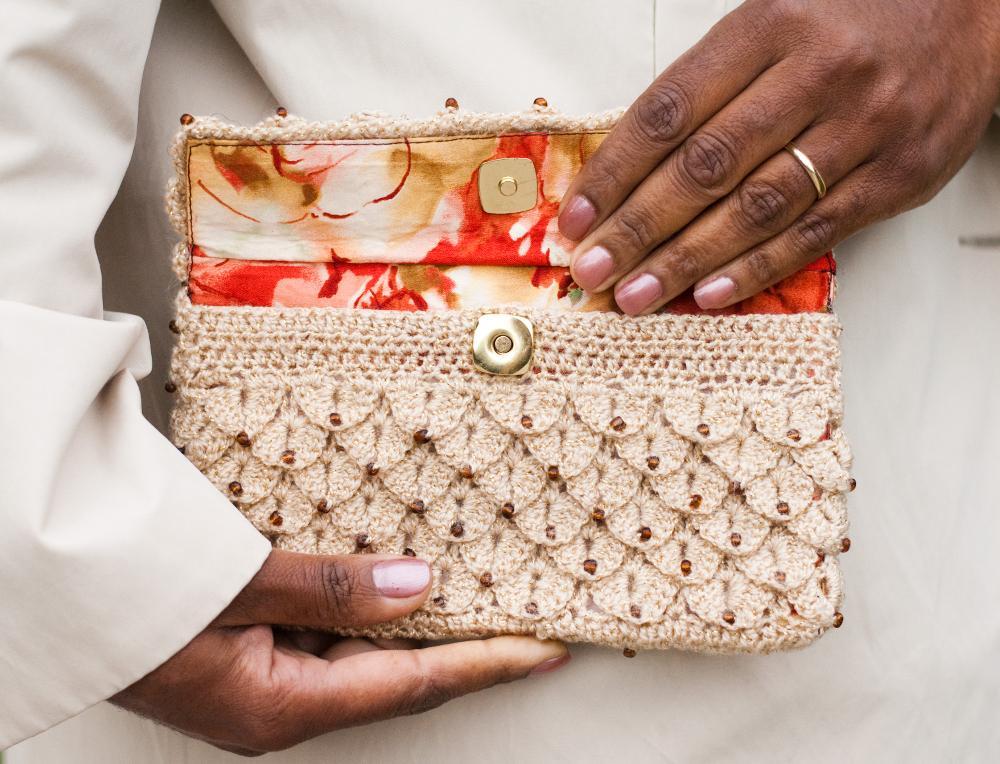 Photo via Quaternity
Crocodile Clutch
The crocodile stitch is already cool on its own. Design a clutch using this awesome stitch and you'll have yourself an accessory that garners tons of compliments. Can't get enough crocodile stitch? Check out our roundup of Get the Crocodile Clutch pattern here.
Crochet Clutch
Keep it simple and classy with this basic clutch that fastens with a fab wooden button. Tall half double crochet stitches ensure that this clutch works up quickly.
Get the Crochet Clutch pattern here.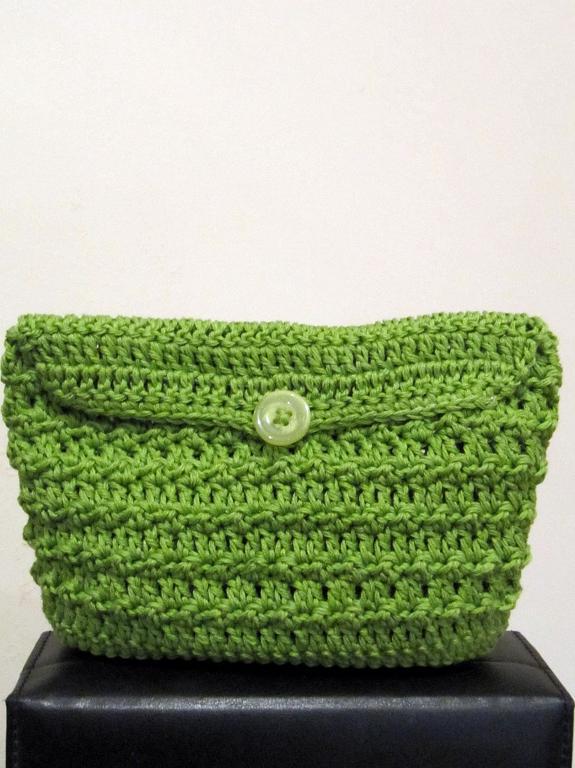 Photo via jessyz
Afternoon Clutch
I love the small, narrow flap that seals this clutch closed. Lining the clutch is optional, though you might want to consider it if you're carrying small things like pens — or maybe even crochet hooks!
Get the Afternoon Clutch pattern here.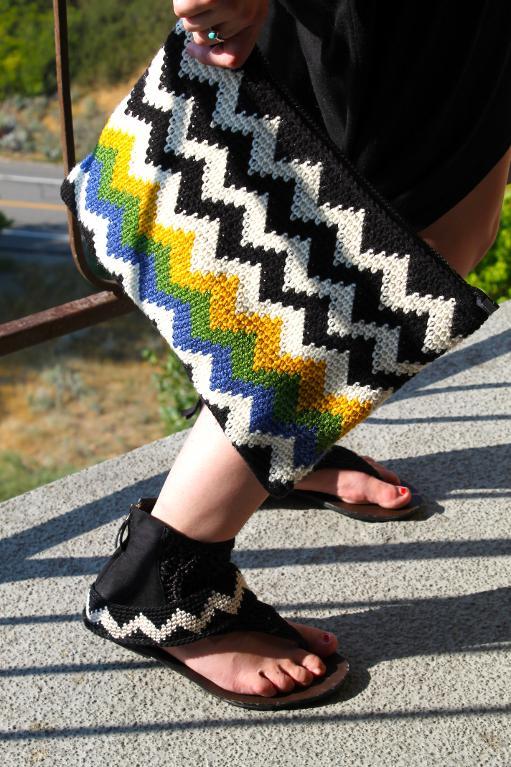 Photo via Sara Dudek
Chevron Clutch
When I'm dressing casual (which is pretty much every day of my life), I like a bold clutch that stands out in a crowd. This chevron clutch is definitely an attention-grabber! If you like the bold design but aren't crazy for bold colors, crochet it in a few different neutrals instead.