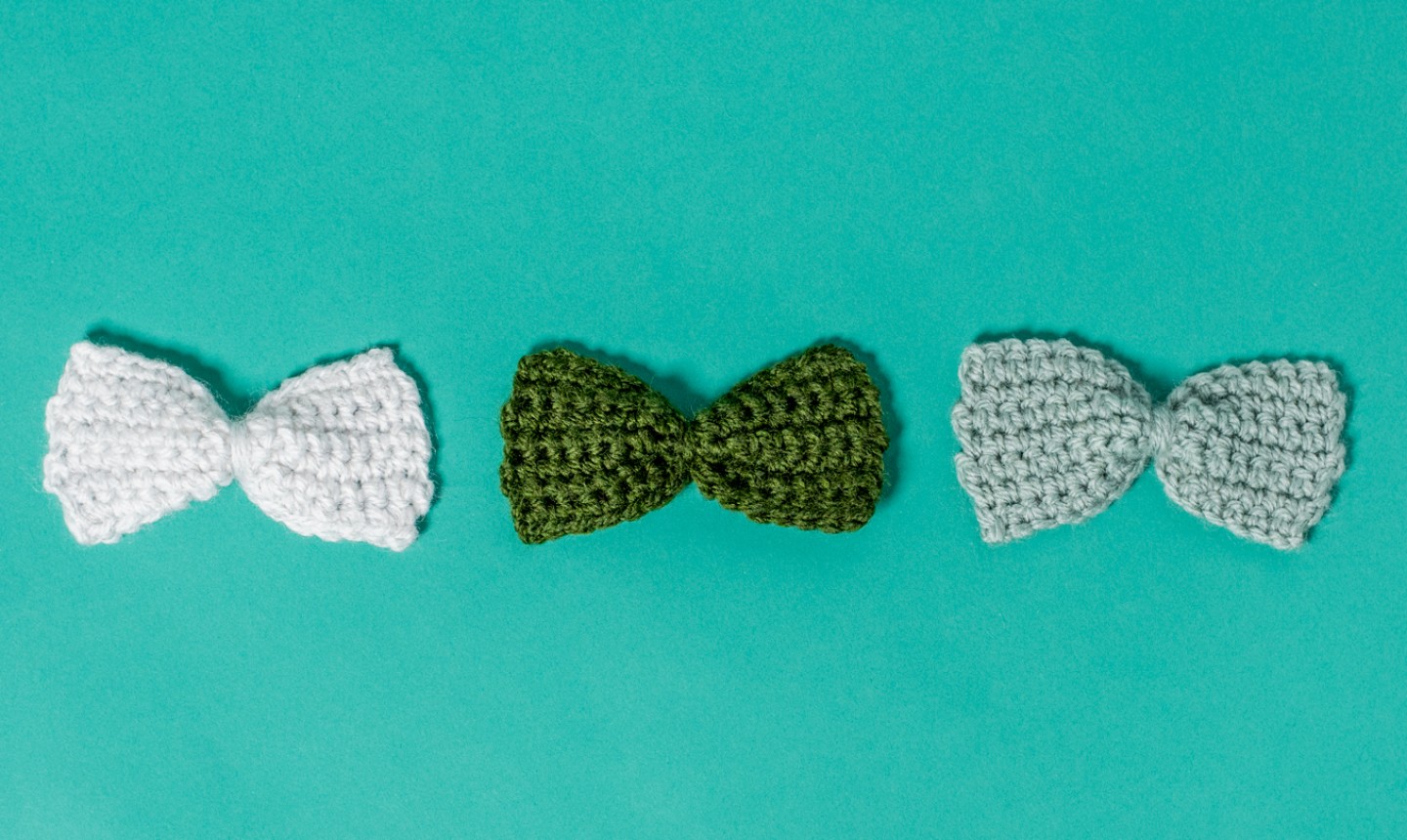 While every maker loves the idea of making their holiday gifts, unless you start in July it's super hard to do — even if you stick with one-skein projects. Luckily, crocheting your own gift wrap is a compromise that won't cause much stress, and it'll make your store-bought gifts a little more personal. Here are some ways to do it.
1. Crochet Bows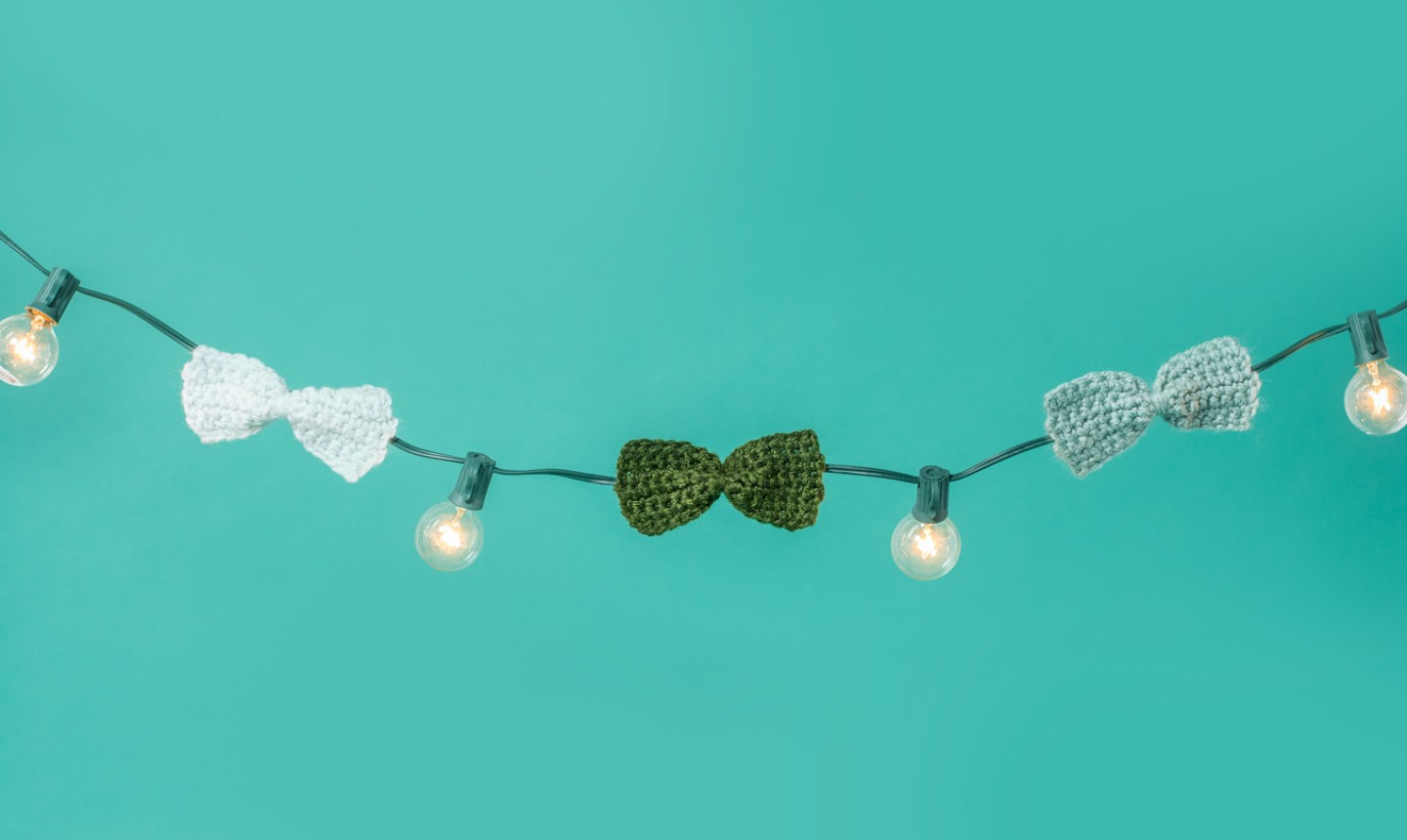 Picture this: a decorated Christmas tree surrounded by wrapped presents, all with little crochet bows on top. The holidays have never been cuter! And because these stitch up so fast, it's no hassle to make one for every gift.
MAKE IT
2. Snowman Gift Bag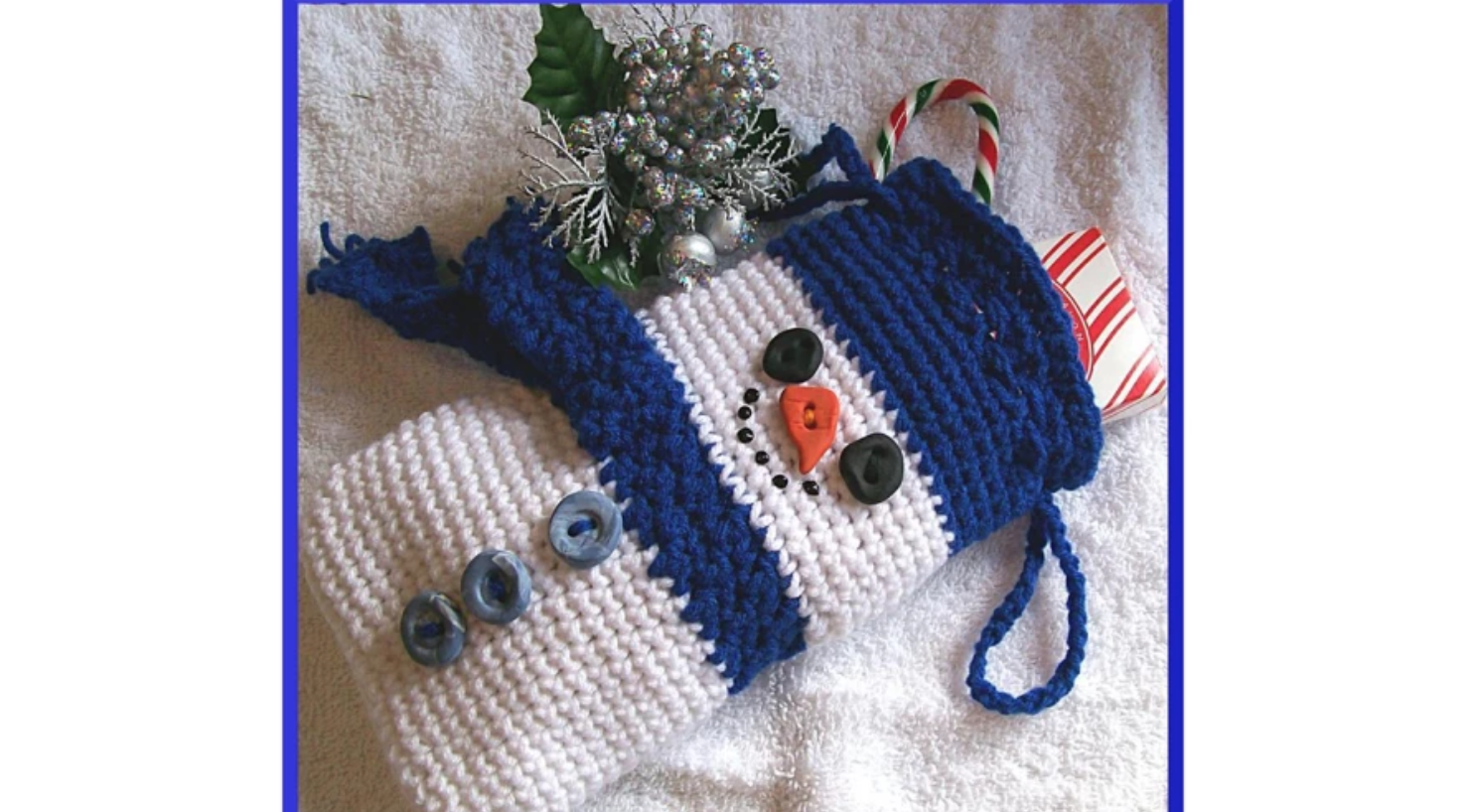 This gift bag is not only cute, it's totally customizable and can house any present. It all depends on the yarn weight — you could even crochet it in embroidery floss for a little ornament!
SHOP THE PATTERN
3. Cabled Sweater Wine Bag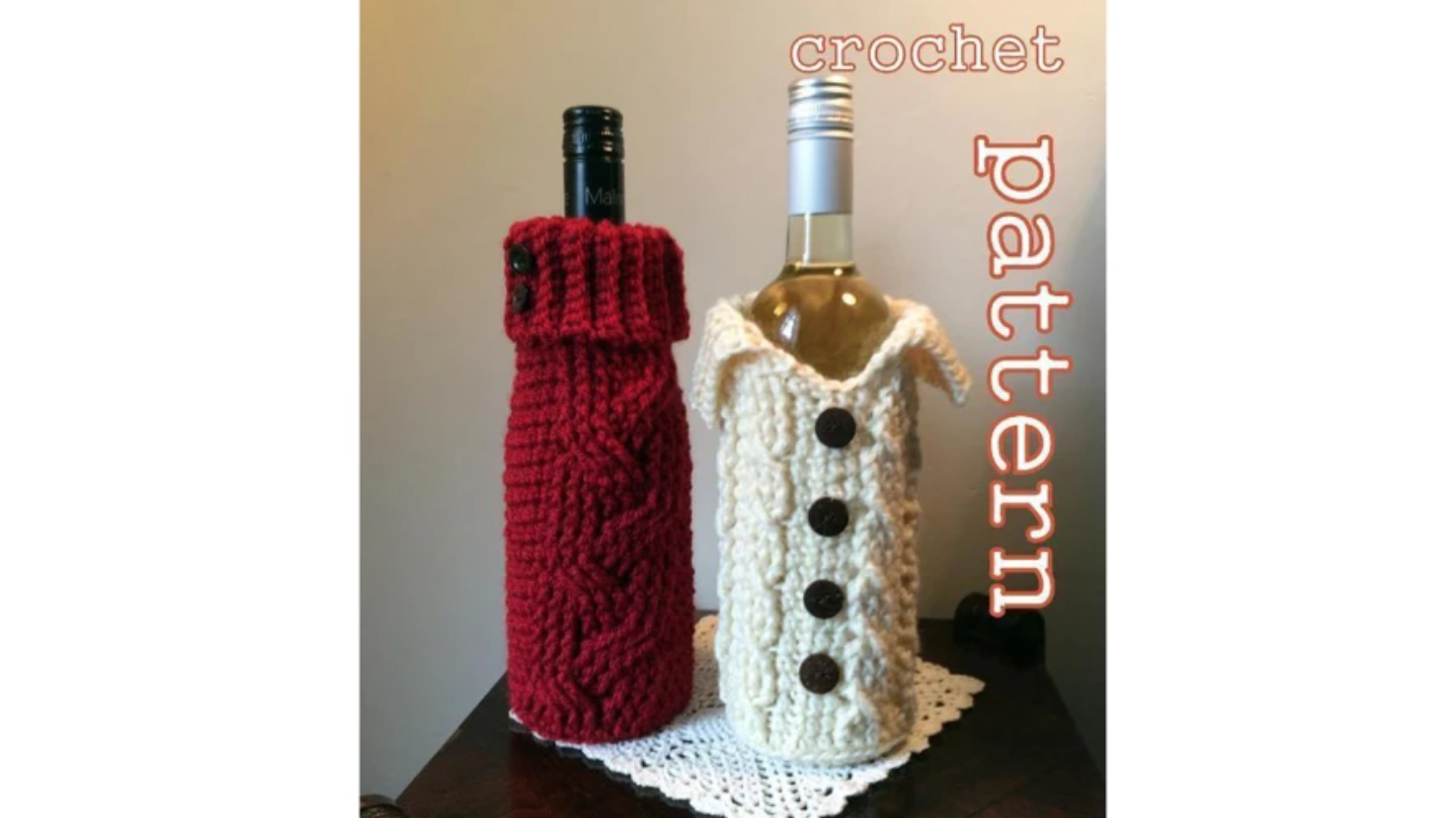 You can't go wrong with gifting wine , but handing over a bare bottle is so boring. Instead, crochet your libations a cabled sweater! This pattern comes with instructions for two one-skein bags — make a red sweater for merlot and a white for riesling.
SHOP THE PATTERN
4. Personalized Denim Gift Card Holders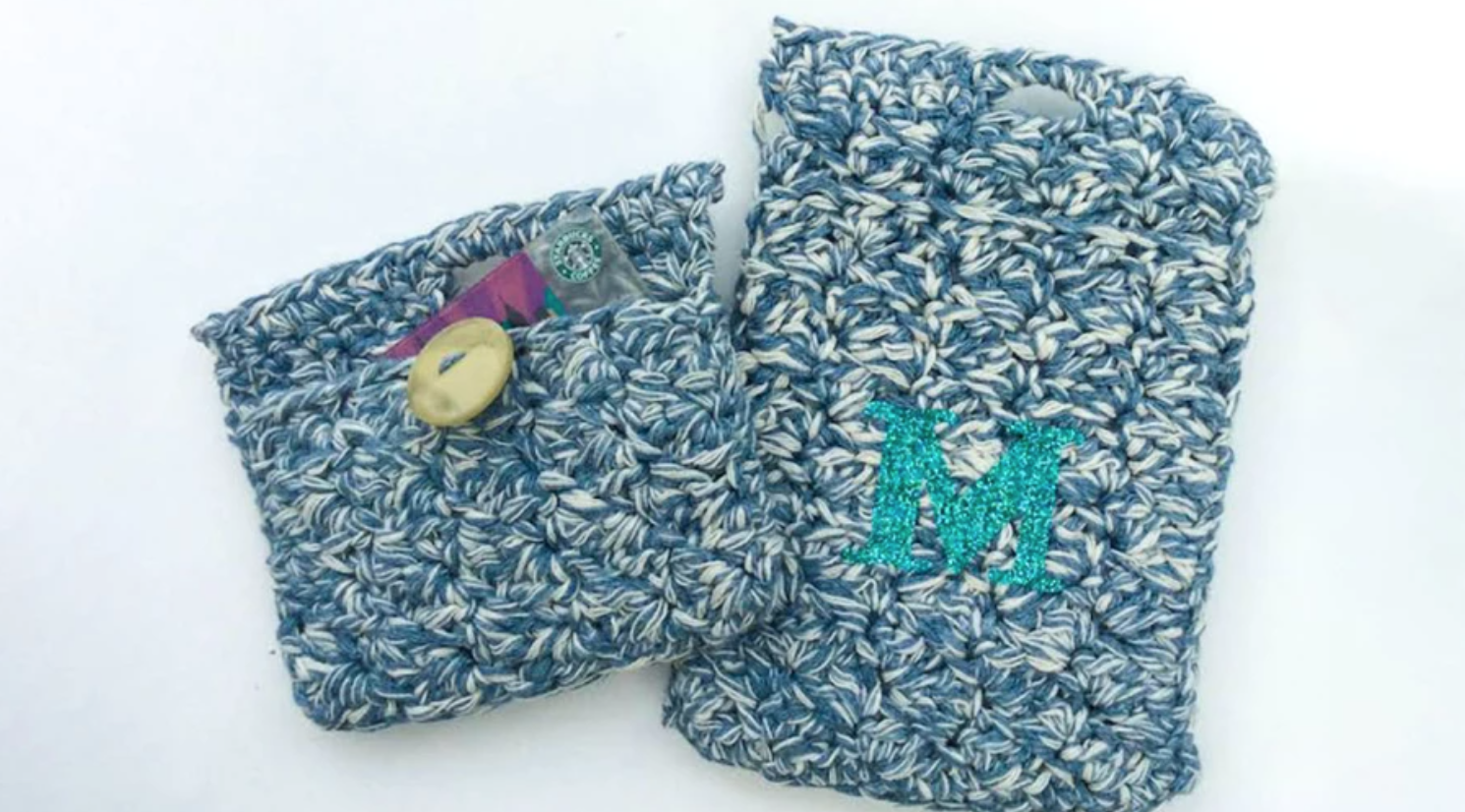 Easy-peasy pouches are the perfect DIY for holding small gifts and gift cards. They can be made with scrap yarn, are easily personalized, and you can even add a button for a charming finishing touch.
GET THE PATTERN
5. Bottle Buddies Wine Bags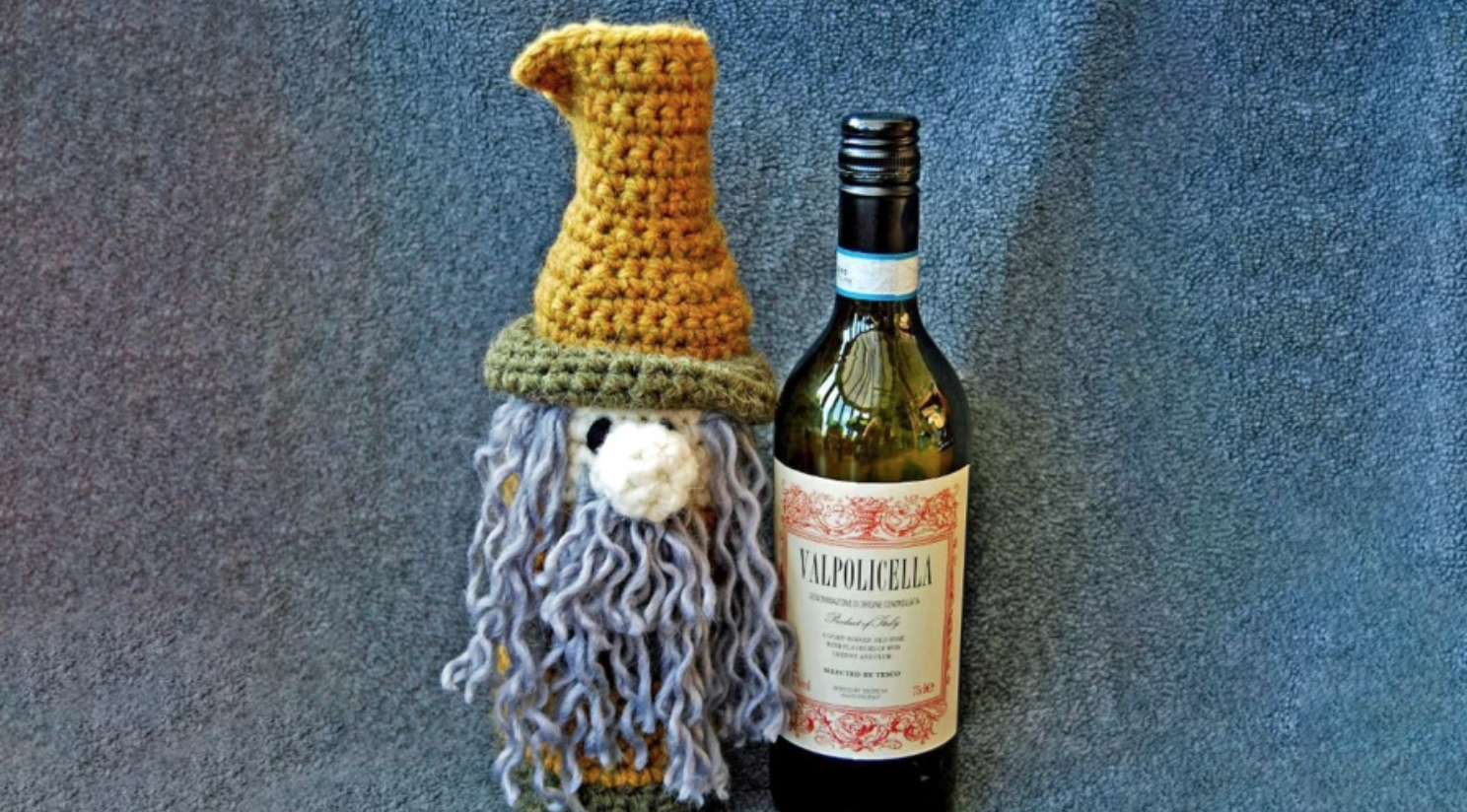 With the five included character patterns, these bottle buddies are ready to party. The crochet creatures make whimsical wine bags (that don't even look like bags), and are a great stash-busting project.
SHOP THE PATTERN
6. Snowflake Gift Bags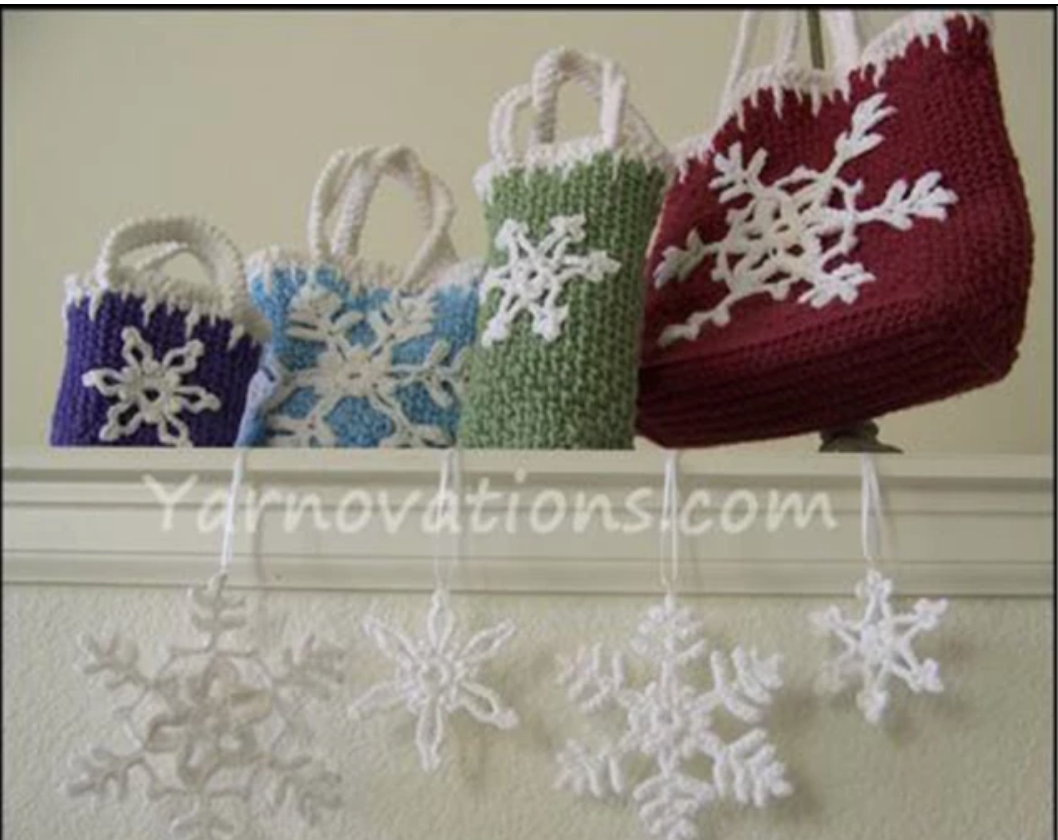 This gift bag comes in four sizes, so you can use it to package a wide variety of gifts this season. Bonus: the pattern also includes instructions for snowflakes you can crochet into a flurry of ornaments for your tree.
SHOP THE PATTERN
7. Crochet Mini Gift Bags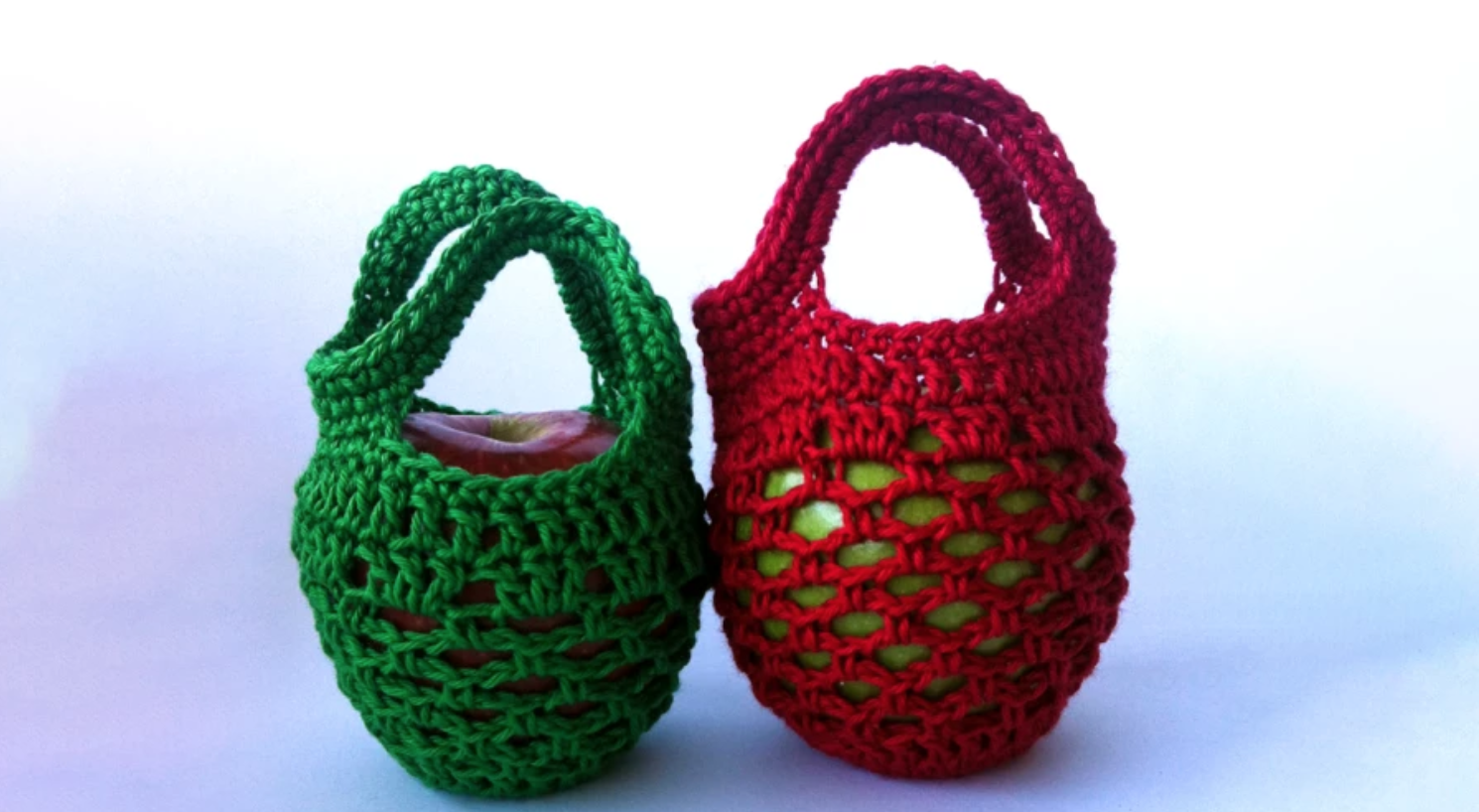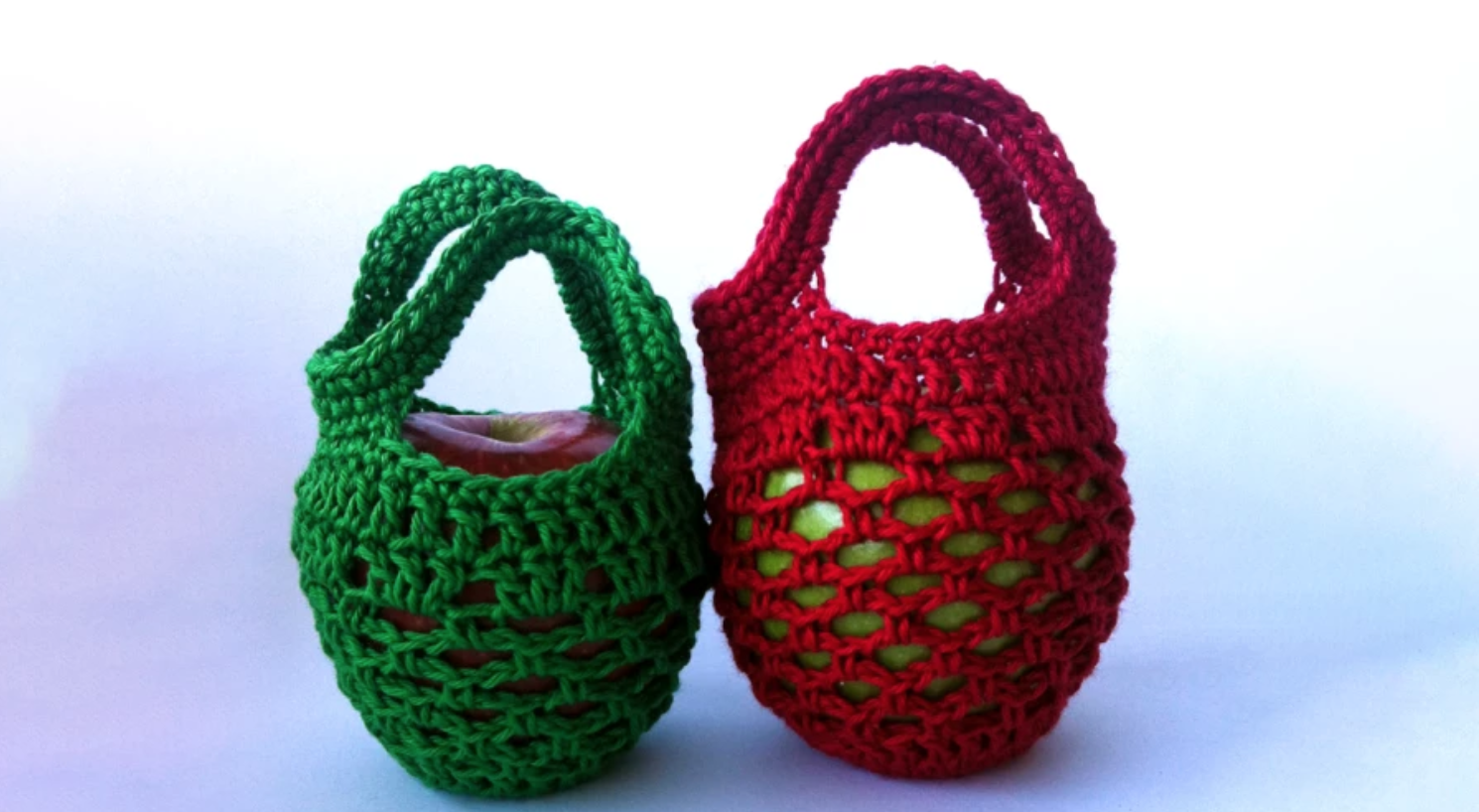 Whether you're gifting stocking stuffers, chocolates or other small items, these mini gift bags make great packaging. Whip up a bunch and hand them out as gifts at your holiday party!
GET THE PATTERN
8. Honey Gift Bag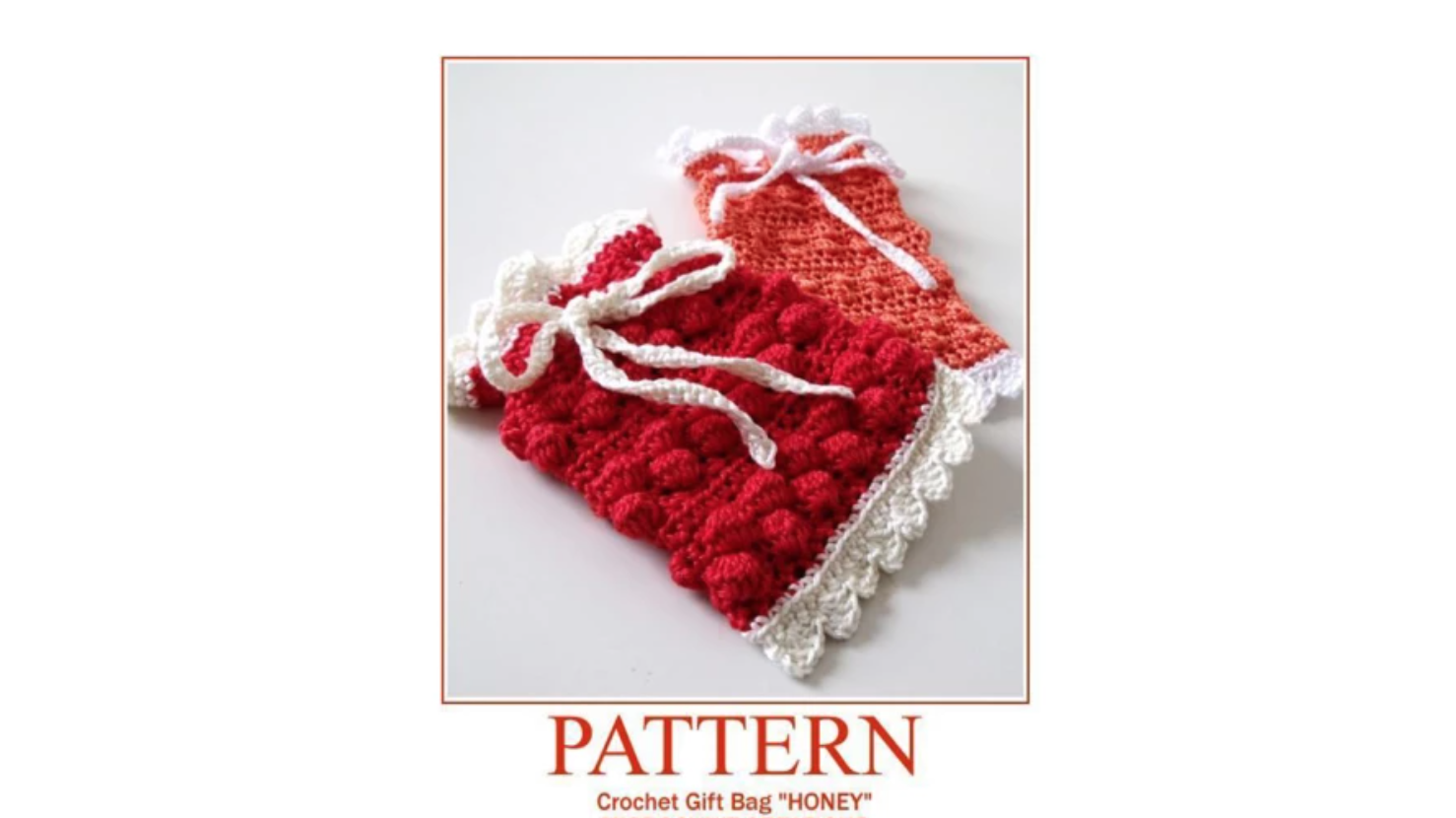 Add a more feminine touch to your presents by housing them in lacy, textured gift bags. This pattern lays out the basics, then gives you ample room to make your bag bigger, longer or wider.
GET THE PATTERN
9. Flower Gift Bag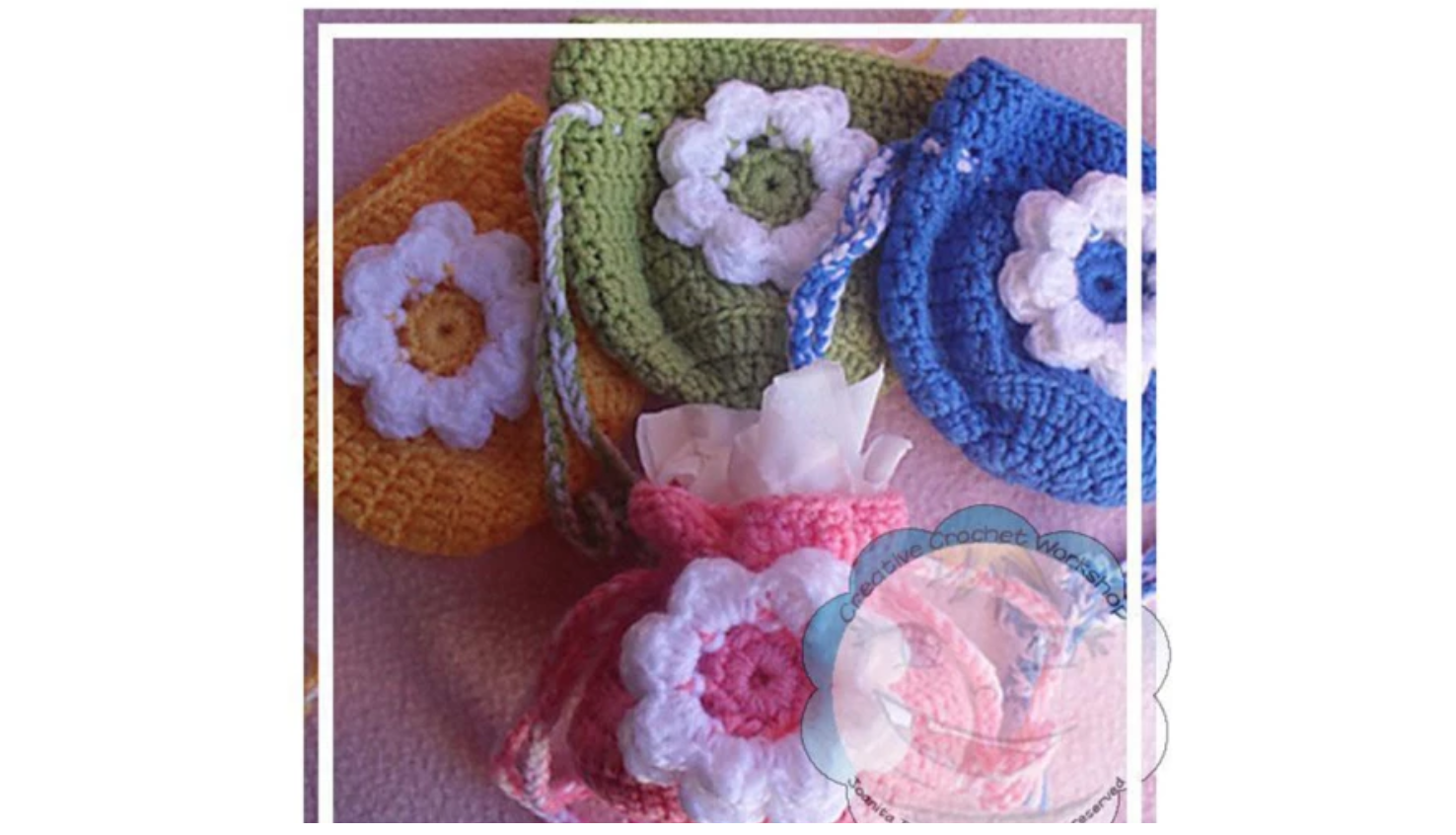 For the flower child in your life, wrap their gift in a fitting crochet bag they can use year-round. This pattern only calls for a few simple stitches, so you can whip it up in a flash.
GET THE PATTERN
10. Felted Wine Bag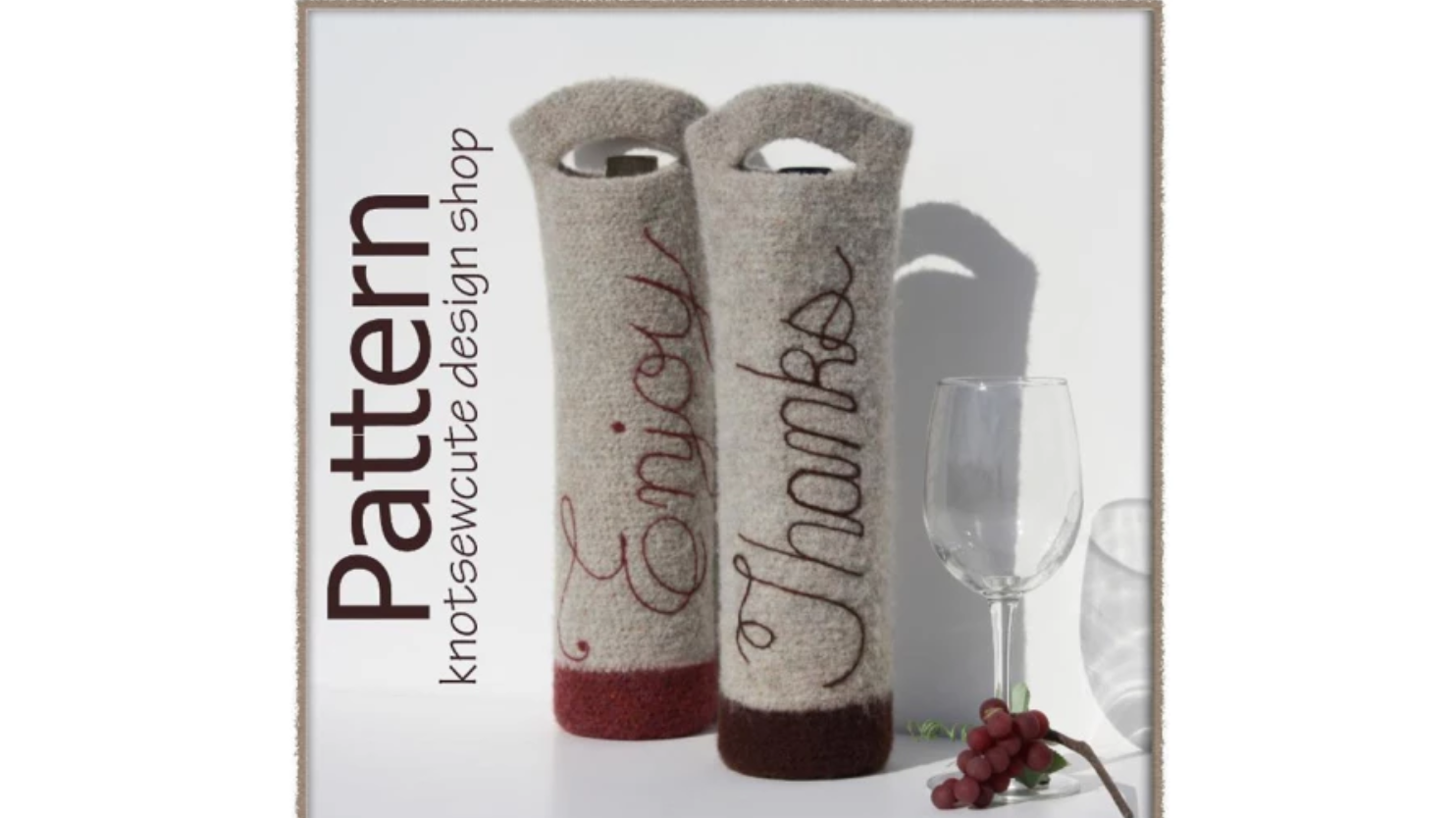 These 100 percent wool wine bags don't just look cool — they also help protect and insulate your bottle. The pattern comes with four different word patterns, so choose your favorites and needle felt 'em onto your bags.
SHOP THE PATTERN
11. Loops and Chains Wine Cozy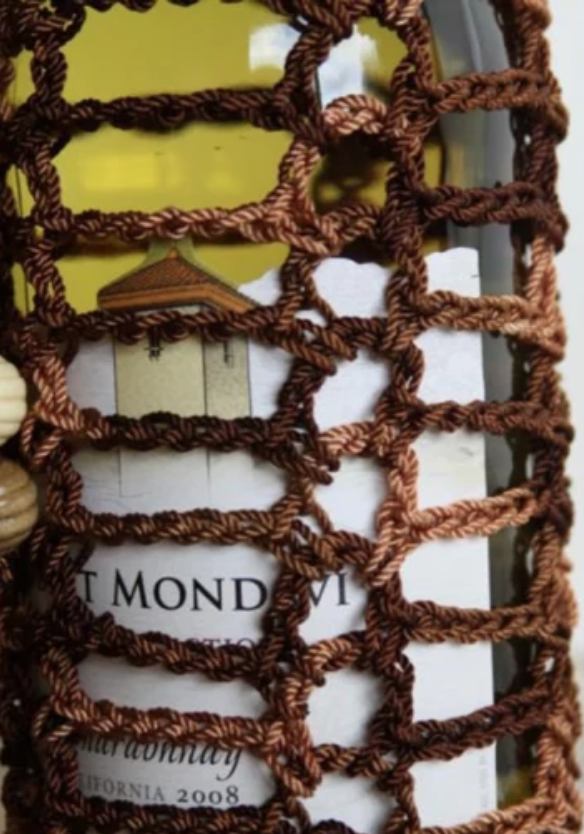 The openwork design of this cozy lets the recipient see the label immediately, so it's a great gift for any wine enthusiast. Worked from the bottom up, the simple design is made from chains, single crochet and double crochet, making it totally beginner-friendly!
SHOP THE PATTERN
12. Santa's Helpers Gift Pouches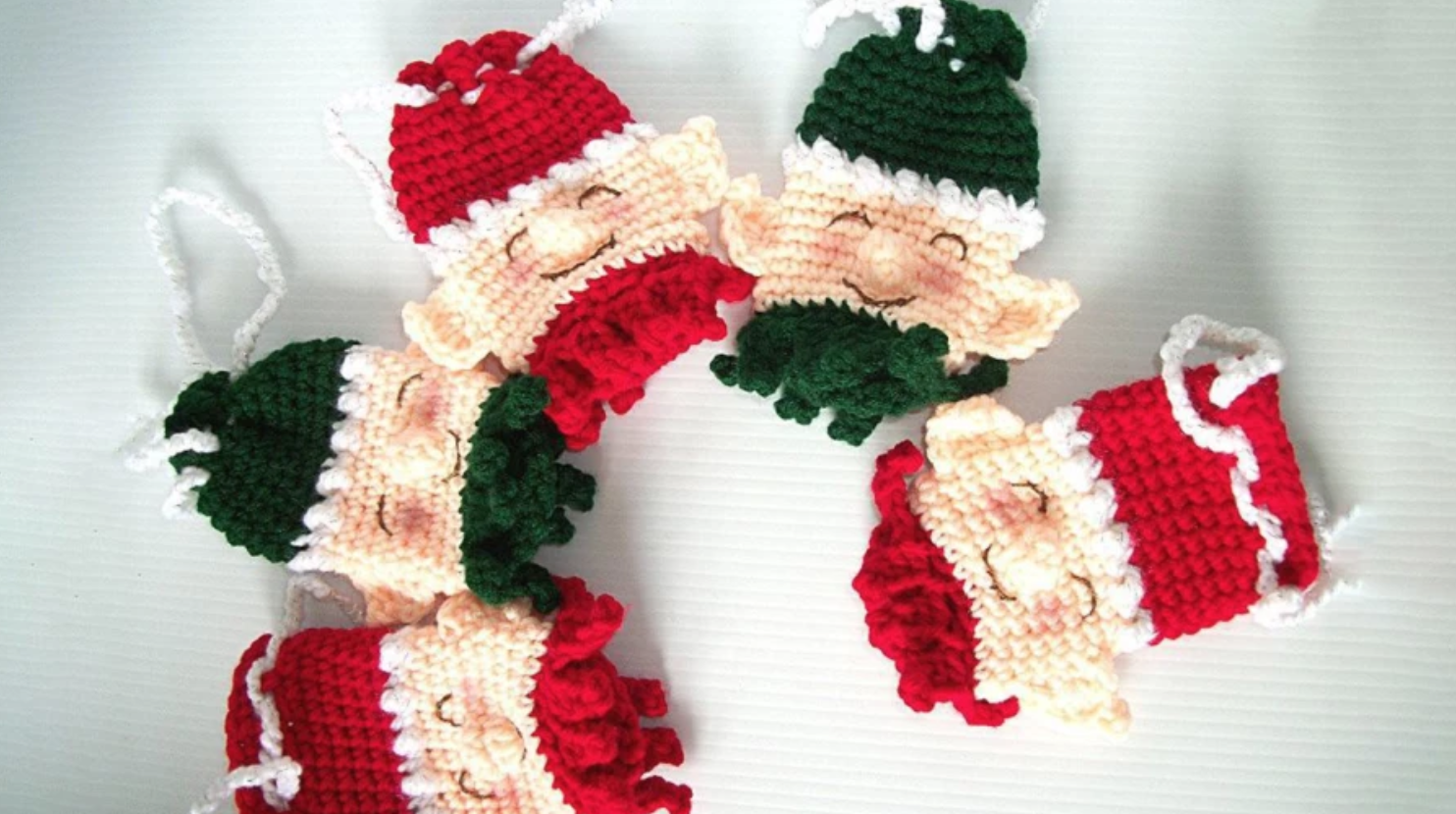 These gift pouches are the perfect size for a gift card and double as decor — use the drawstring to hang them on a Christmas tree or mantle for some extra holiday cheer.
SHOP THE PATTERN
13. Crochet Christmas Gift Card Holders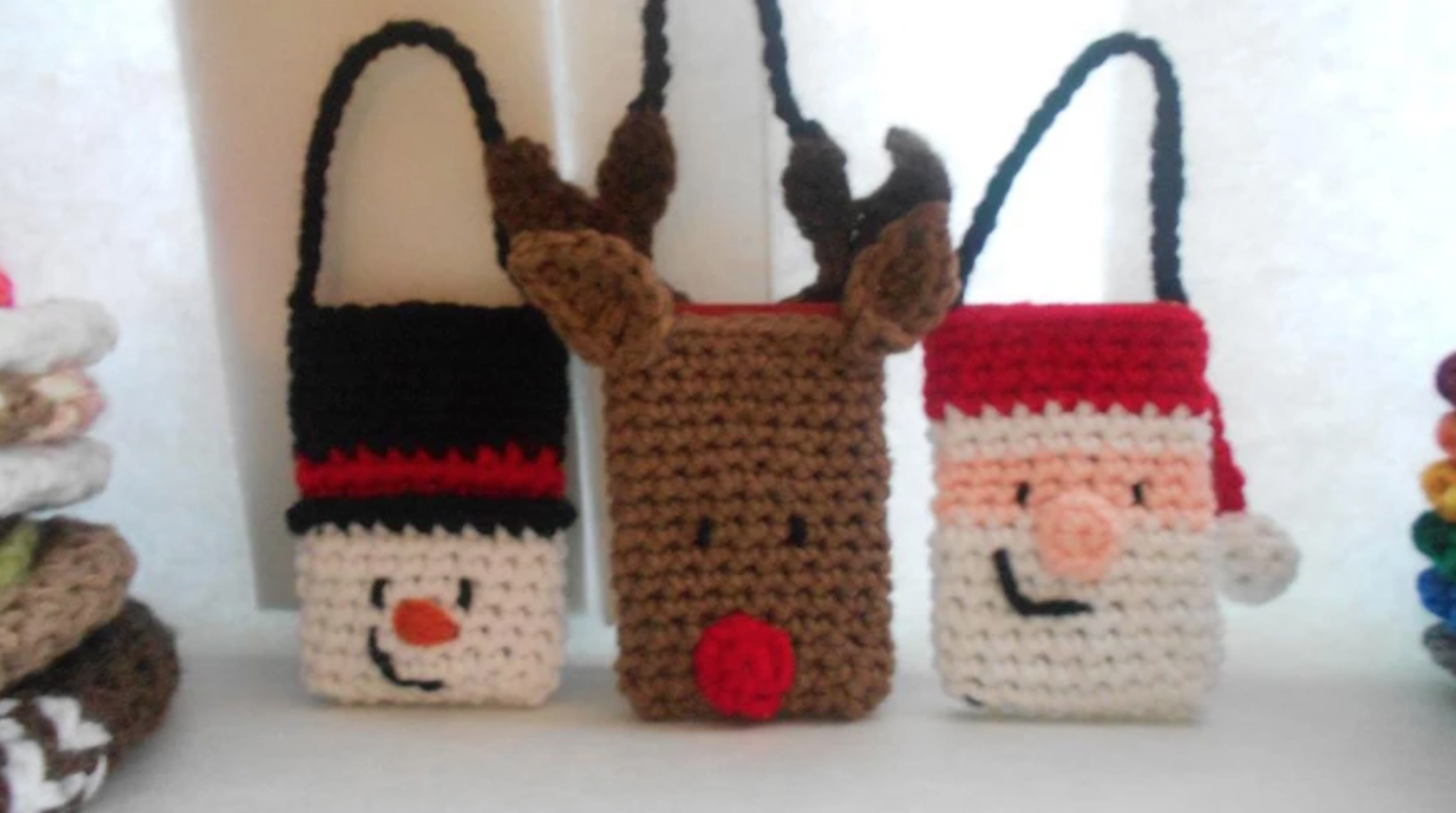 Grab your tiniest bits of scrap yarn and choose from a reindeer, snowman or Santa Claus himself to crochet onto these festive gift card bags. They'll instantly put everyone in the holiday mood!
SHOP THE PATTERN
14. Pocket Bear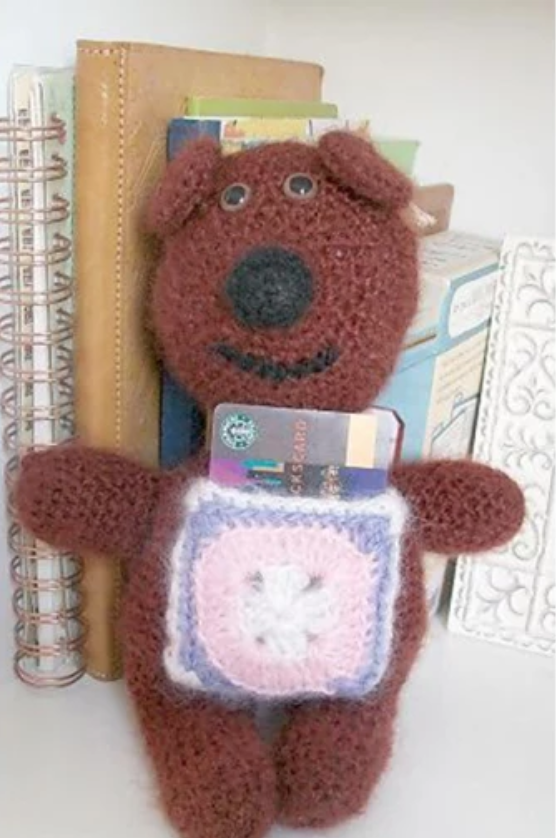 Is there a better way to give a gift card than with a cuddly teddy bear? This simple amigurumi has a front pouch that's just the right size to house a Starbucks card (or any other store you like).
GET THE PATTERN
15. The Perfect Gift Box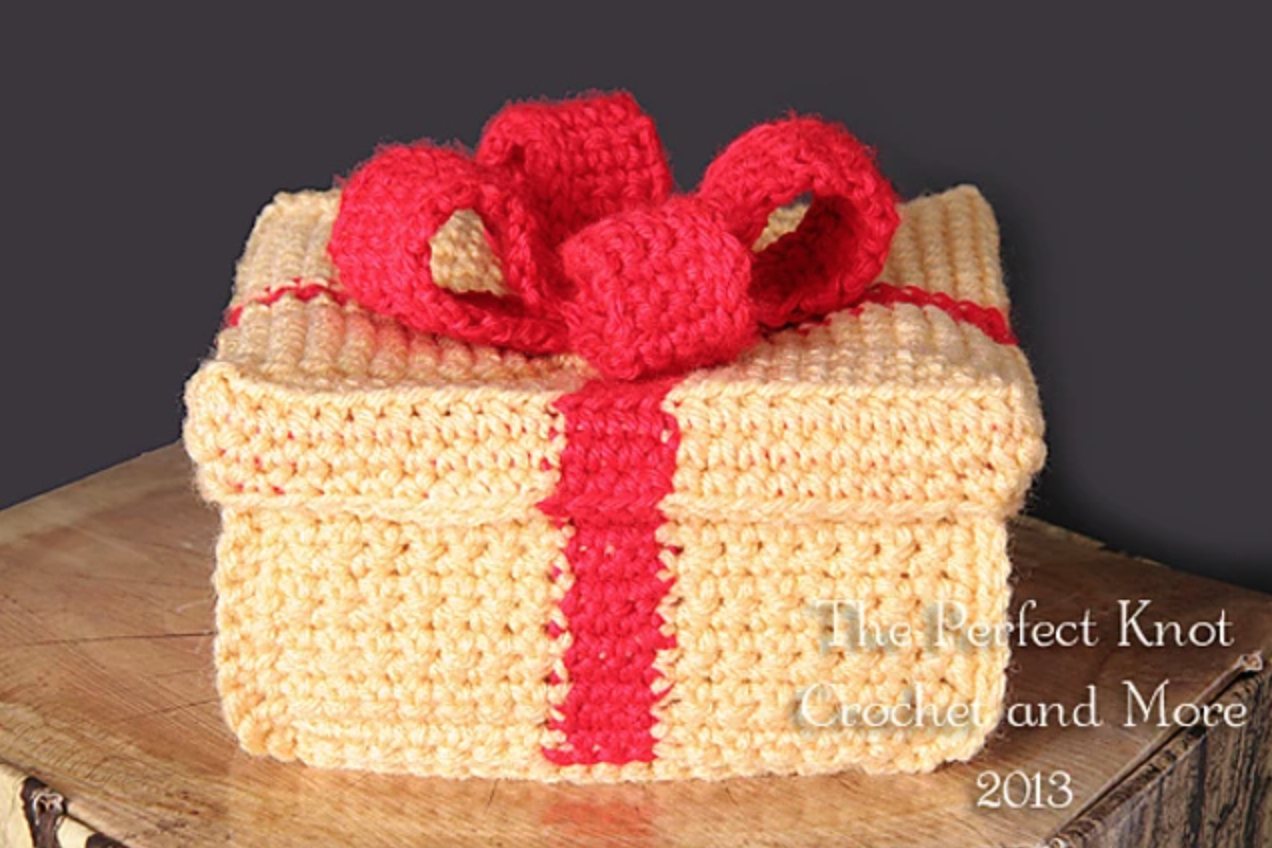 What has square edges and stands up on its own? This crochet box! Use it in place of a traditional paper or cardboard box for beautiful, unique packaging.
SHOP THE PATTERN
16. Christmas Wreath Gift Tag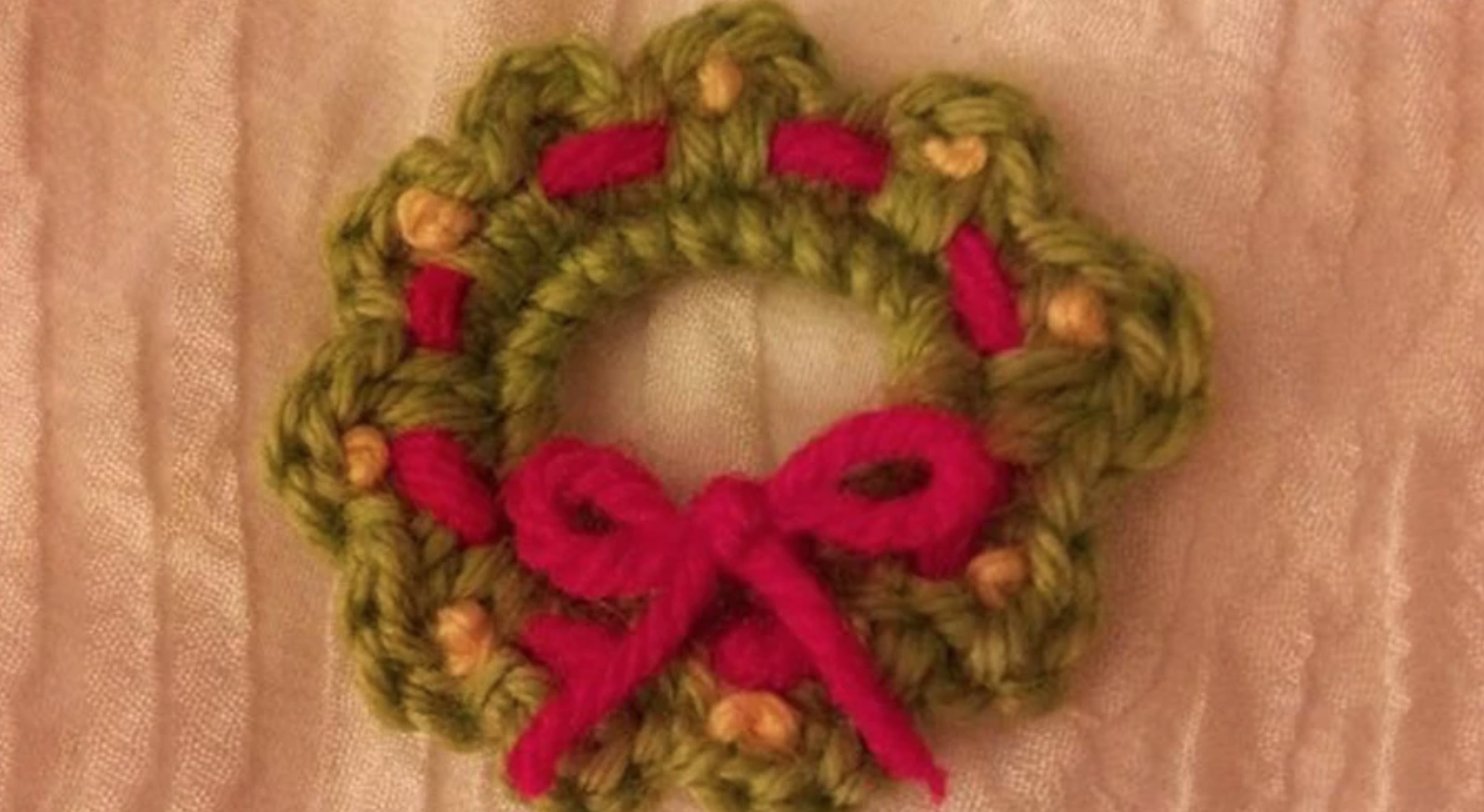 Add a personal touch to any gift in almost no time with a mini crochet wreath. Place one on top of your gifts and you'll have the best wrapping around.
GET THE PATTERN