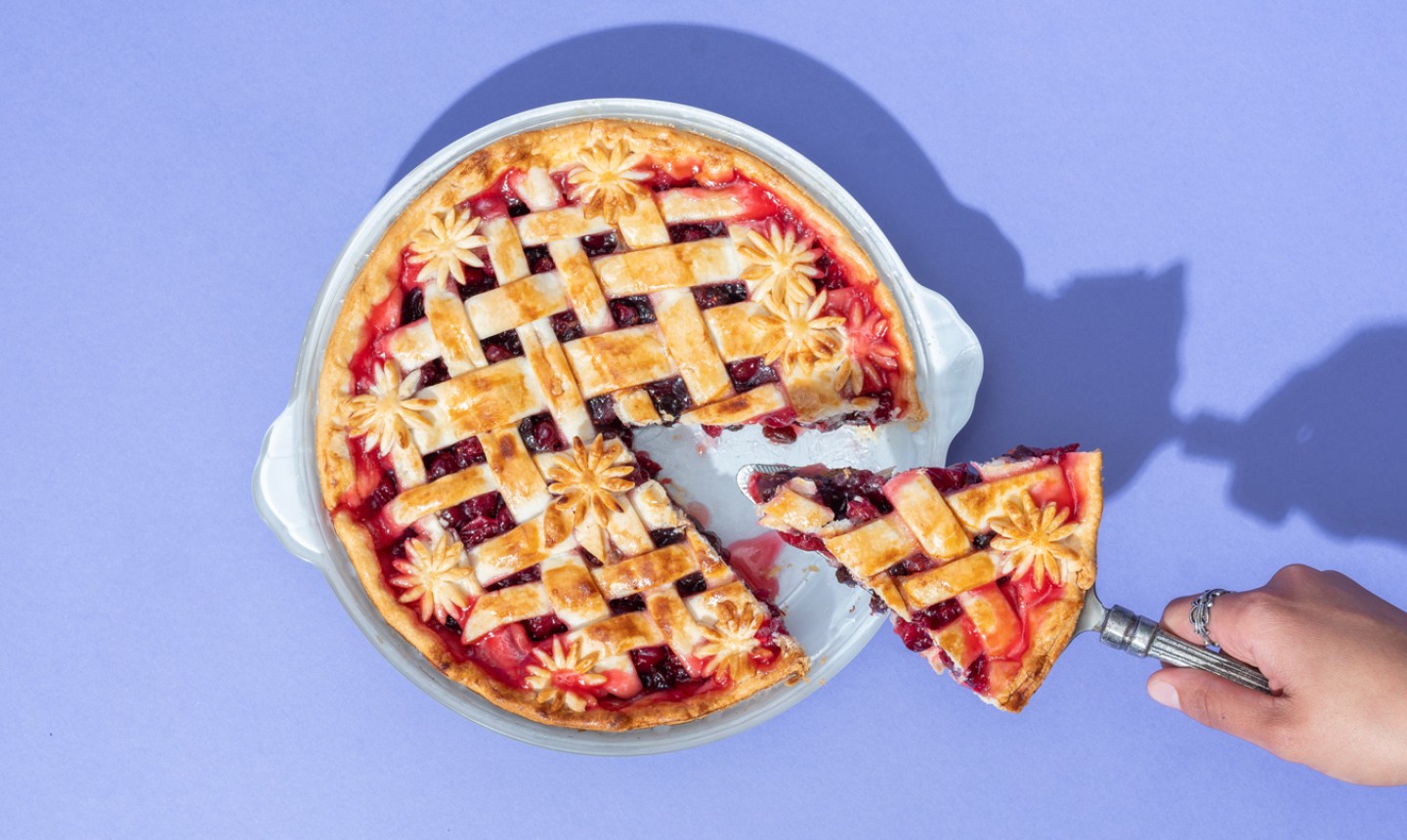 It is not Thanksgiving (or Christmas!) without pie, and if you haven't had a cranberry raisin one on your table, you're truly missing out. It's everything a fruit pie should be: intensely flavorful, beautiful to look at and tart enough to demand plenty of whipped cream. Plus, it makes for a great breakfast with Thanksgiving leftovers. Pair it with some coffee and you're golden.
Cranberry Raisin Pie
Yield: makes one 9″ pie
Ingredients
Pastry for a standard 9″ two-crust, lattice-top pie
2 cups sugar
2 tablespoons flour
¼ teaspoon salt
⅓ cup water
3 cups fresh cranberries
1 cup raisins
2 teaspoons lemon zest
2 tablespoons butter
Instructions
1. Preheat oven to 425 F. Have a pastry-lined pie dish and pastry strips for creating a lattice top ready.
2. In a large saucepan over medium-high heat, combine sugar, flour, salt and water and bring to a boil, stirring often.
3. Reduce heat to medium. Stir in cranberries and raisins. Allow to cook for about 10 minutes, stirring occasionally, until a few cranberries begin to pop.
4. Remove from heat. Stir in the butter and cool for about 5 minutes.
5. Pour into pastry-lined dish; top with lattice crust.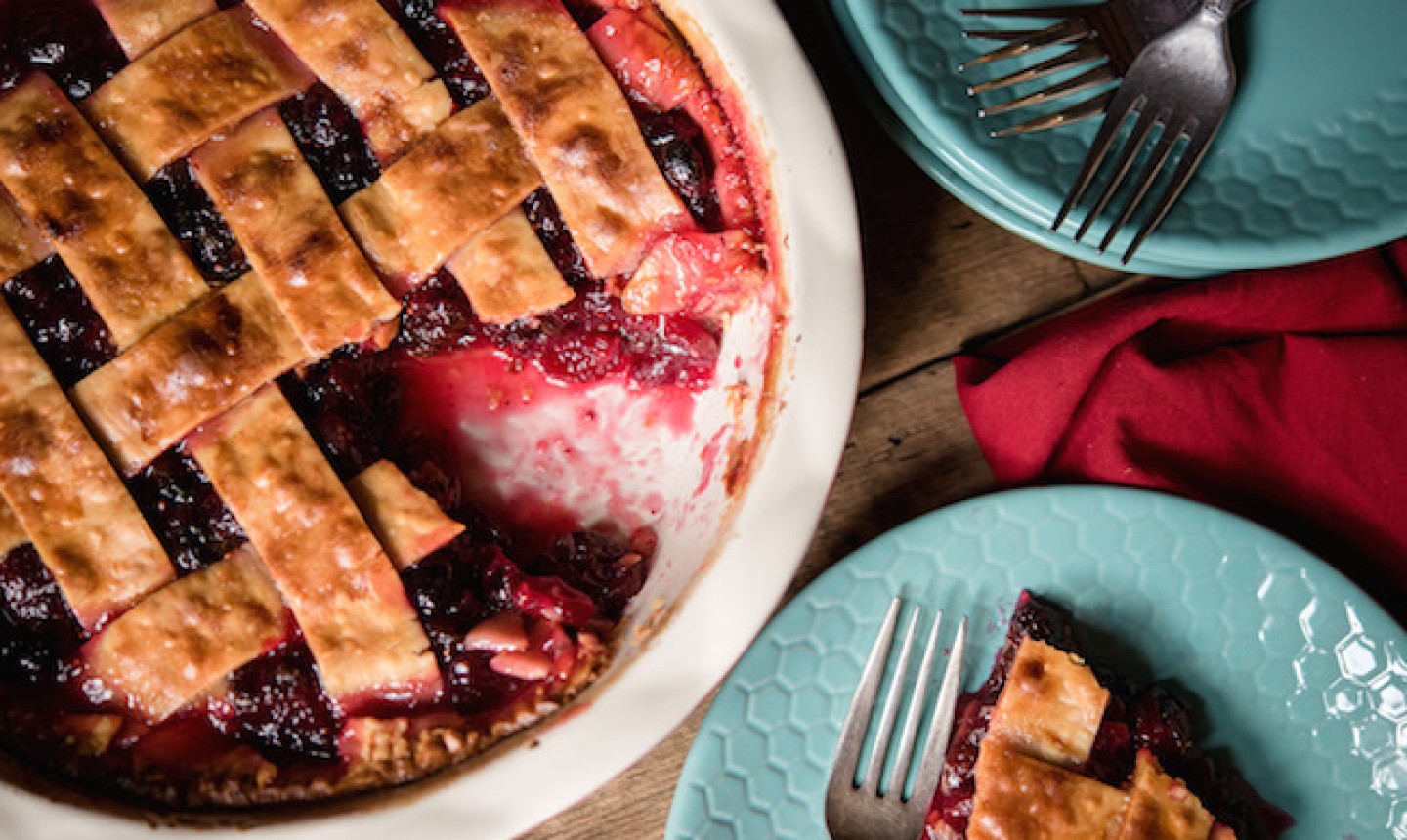 6. Bake for 25-30 minutes, until crust is nicely browned and the filling bubbles slightly in the center. Serve slightly warm or room temperature, on its own or with a big blog of whipped cream.