This tart and tasty treat is one of those recipes that has seemingly been around forever. Variations of this recipe have popped up in countless housekeeping magazines, and most modern enthusiasts can trace their family recipes back a few generations.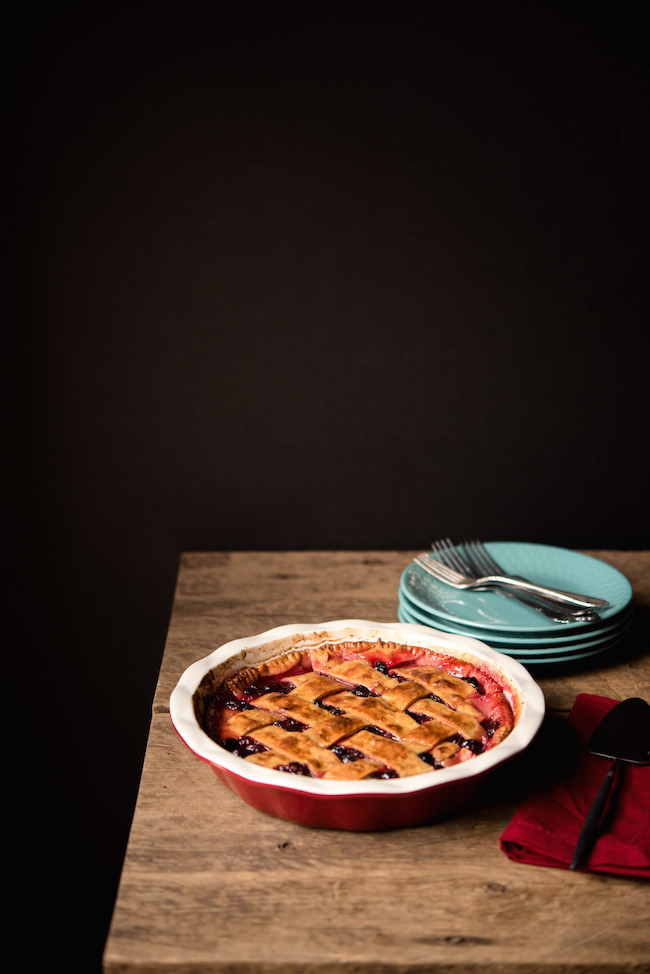 More Holiday Favorite — Free
We rounded up our favorite holiday dessert recipes from folks around the office. And in the spirit of giving (and hosting a fabulous spread) we're sharing them with you. Get the Guide
Our brand director, Liz, is one of these said enthusiasts. "We have always, always had it on the Thanksgiving dessert table at my parent's house. But I never tried it until I was in my 20s. I thought I didn't like cranberries. I was a fool!" she says. "Now I am always the one to make it, and the first to dig in and eat it."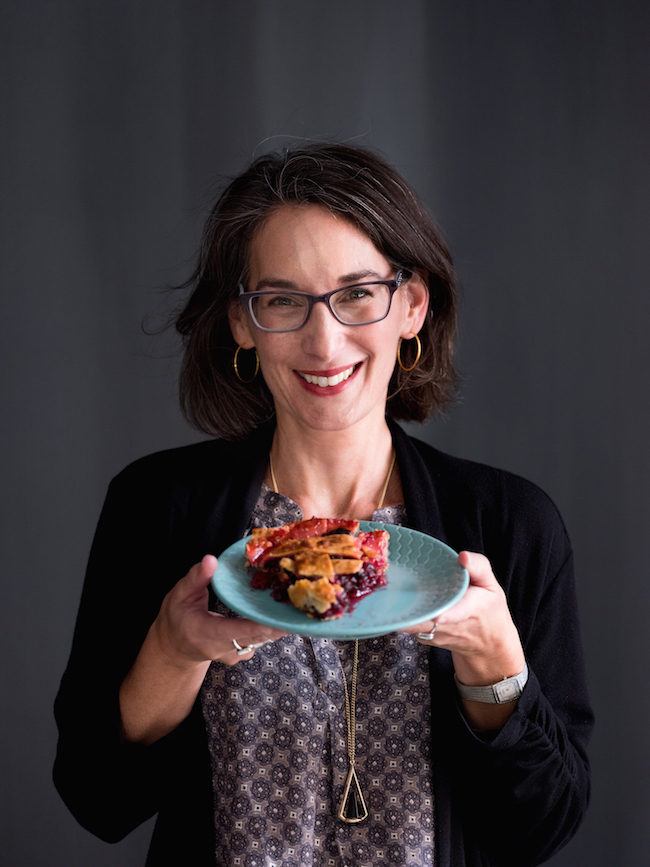 This traditional, flakey fruit pie is a direct descendent of one of America's first desserts, the cranberry tart. Because cranberries are found in such abundance in America, early pilgrims quickly adopted them into their cooking.
Cranberry tart was originally made with a thick cornmeal crust, but it wasn't long before pioneers started baking cranberries between two pastry shells. In the late 19th century, raisins were added to the mix, and the rest is history.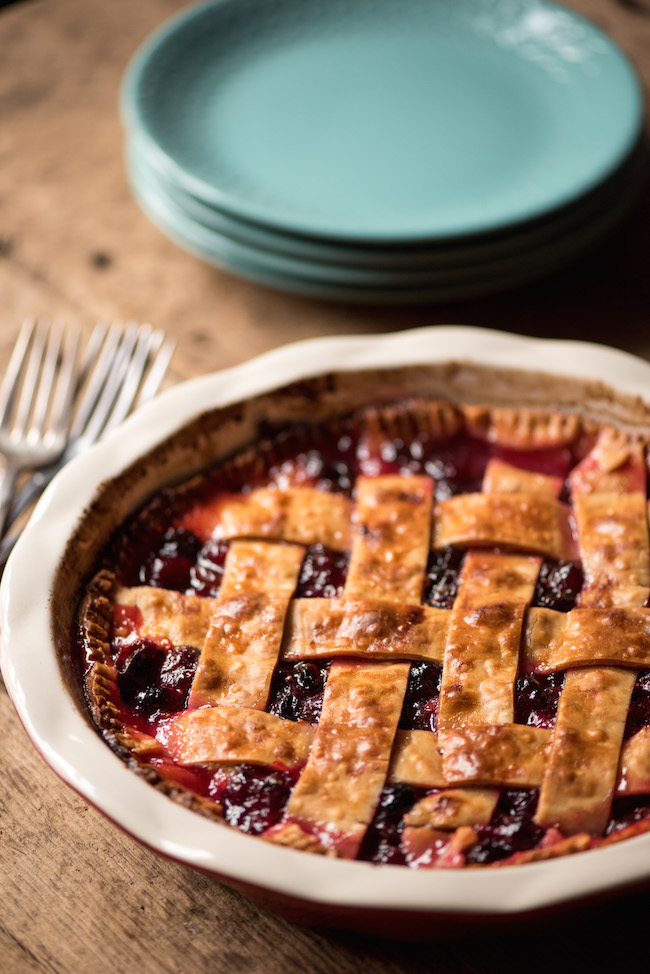 Though Liz has been her family's designated baker of cranberry raisin pie since her teens, she is now passing the torch on to her own teenage daughters.
"You have to understand that Thanksgiving is not a one-pie, or even two-pie party for my family," Liz says.,"We always have at least four pies, and often many more. One year we realized we had to cut back because the number of complete pies on the dessert table was greater than the number of adults present for the celebration.  But cranberry-raisin is a staple. It will never go away."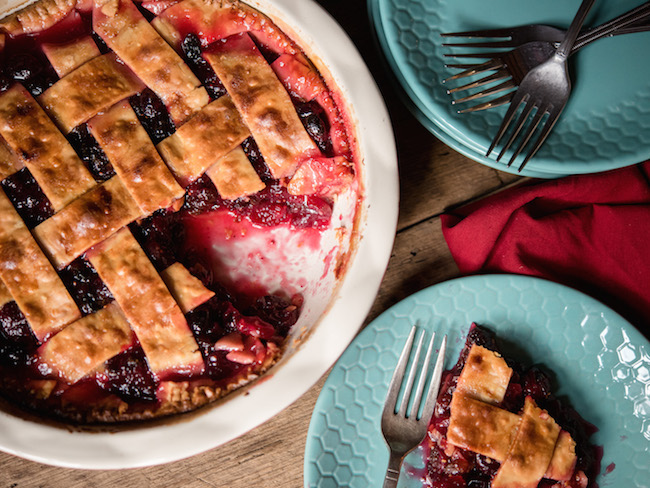 Cranberry raisin pie recipe
Makes one 9" pie
Ingredients:
Pastry for a standard 9" two-crust, lattice-top pie
2 cups sugar
2 tablespoons flour
¼ teaspoon salt
⅓ cup water
3 cups fresh cranberries
1 cup raisins
2 teaspoons lemon zest
2 tablespoons butter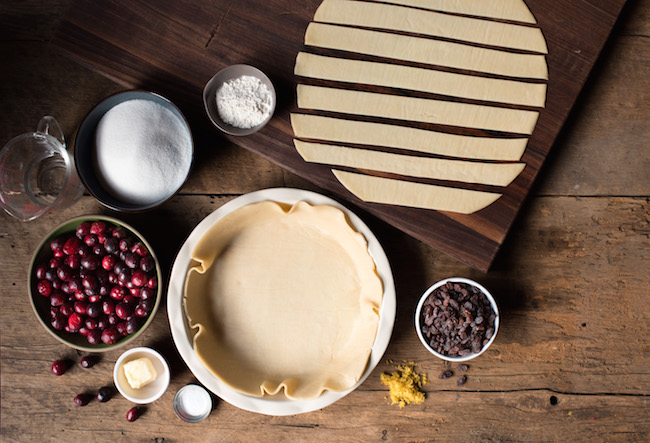 Directions:
Preheat oven to 425 F. Have ready a pastry-lined pie dish and pastry strips for creating a lattice top.


In a large saucepan over medium-high heat, combine sugar, flour, salt and water and bring to a boil, stirring often.


Reduce heat to medium. Stir in cranberries and raisins and allow to cook for about 10 minutes, stirring occasionally, until a few cranberries begin to pop.


Remove from heat, stir in butter, and cool for about 5 minutes.


Pour into pastry-lined dish; top with lattice crust.


Bake for 25-30 minutes, until crust is nicely browned and the filling bubbles slightly in the center. Serve slightly warm or room temperature.
Once you've finished licking the pie pan clean, go ahead and take a look at some of our other favorite festive recipes in our free holiday recipe book!
More Holiday Favorite — Free
We rounded up our favorite holiday dessert recipes from folks around the office. And in the spirit of giving (and hosting a fabulous spread) we're sharing them with you. Get the Guide