The new year has arrived, which means it's time for a fresh start. And, what better place to begin your newly-found organization than your sewing studio?
Read on for the a step-by-step guide to cleaning your sewing studio, for a perfectly decluttered space that's ready for your next sewing adventure right when you are!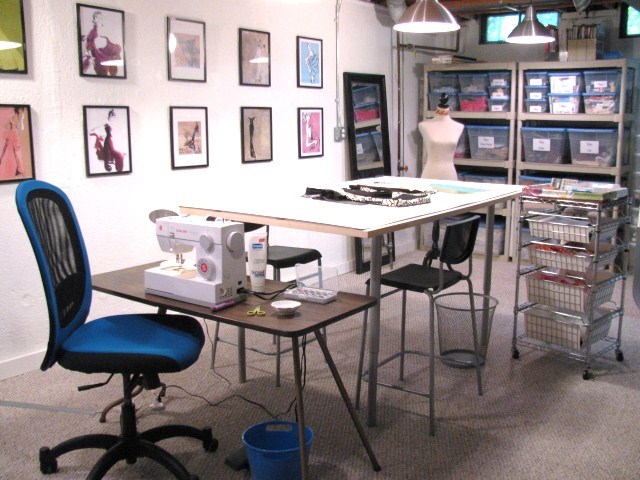 My cleaned and organized studio, ready to go for all my Simply Sewing Studio projects
The New Year has begun. All the major pattern companies released their new pattern collections months ago, inspiring and helping us plan our spring sewing projects. Unfortunately, while they're ready to launch spring, fabric stores remain in clearance mode.  Spring fabric collections, for most part, will not be fully in place till February. So what's a sewer to do?  For me this transition period is the time to clean, take inventory and reorganize my sewing studio.
While not all sewers have a dedicated space for just sewing, it's still a great time to take stock of what you have and to look for ways to make your sewing more efficient and productive. Use this time to assess how all of your sewing things are stored. Do you have ready access to your most frequently used tools? Do you know what patterns and fabric you have in your "stash" of supplies? Take advantage of this time to reorganize and replenish your space.
It starts by assessing how your space is arranged. The most efficient spaces are organized by category or stations.  Carve out dedicated areas for ironing, machine sewing, cutting, and general storage of fabric, patterns, and tools/sewing supplies. Having everything you need within ready access and well organized saves steps and time making your sewing more efficient and enjoyable.
Here are my tips get getting your sewing area tip top for the year.
Clean
Obviously, keeping your sewing area clean throughout the year is just plain good sewing. But, use this interim period for cleaning those things you may not do so regularly or have put off.  Other than keeping your general sewing space tidy, when was the last time you cleaned your sewing machine?
Get out they tiny brush that came with your machine, or a clean painting brush, and clean out any accumulated lint in the bobbin case. If you have a computer vacuum cleaner use that to clean out the lint, but whatever you do don't try to blow out the lint. You will only embed the lint deeper into your machine.
Next on that cleaning list is your ironing station. Pop that ironing board cover into the washing machine or replace it. While you're at it take a good look at your iron, ironing cloths and any pressing tools you may have such as, sleeve boards, seam rolls and hams. If you sew a lot, they get a great deal of use and will eventually need either cleaning or replacing.
Insider tip: Check out the collection of free patterns and inspiration for making ironing board covers and all kinds of ironing accessories. Below are some of my favorites.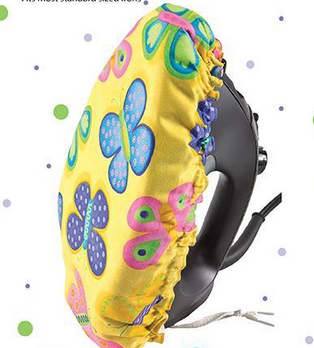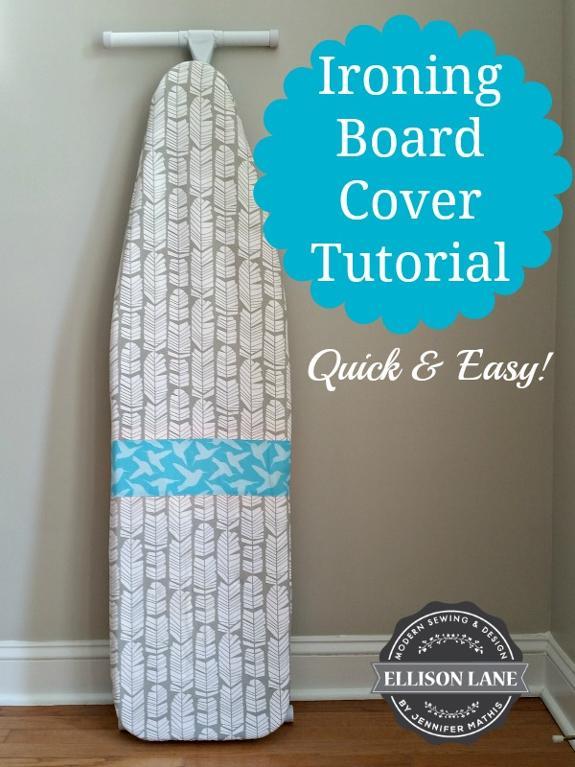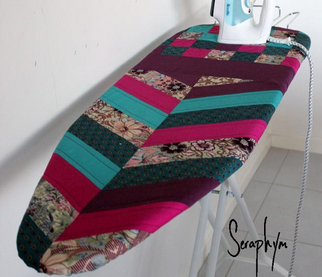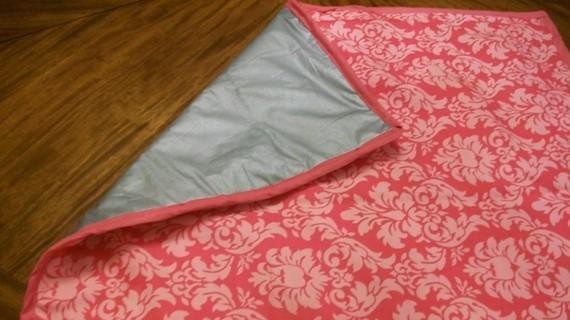 By all means don't forget to clean the iron both inside and out. Clear out all the accumulated calcium that can clog up the iron and limit its life, following the instructions detailed in your iron manual.
The sole plate of a sewers iron tends to need cleaning more often with all the fusible "stuff" we use, so give it a cleaning as well. There are many commercial products made specifically for this, but the Internet has many home remedies that will get the job done as well, like one from Creative Homewares.
Next on the list is to clean the cutting mat on your sewing table. A large, counter height cutting table is a godsend for any sewer. A cutting mat with grid lines on it makes it amazingly better, but if you sew a lot they get a beating.
Using them to draft new patterns or draw in alterations it is vulnerable to pencil and pen marks that dirty the surface. Take a wet cloth with just a small amount of a soft scrubbing product on it and scrub away any marks.
The spring season typically calls for making things out of more delicate and light colored fabrics. The last thing you want is to transfer any pen marks onto your fabric!
Take inventory
If you are anything like me, I buy patterns in bulk when they go on sale and fabric either when its on the cheap or just too pretty to pass up. This leads to big stashes of both. When I buy fabric I make a habit of attaching a pre-made card to each piece that details what the fabric is, its width and amount of yardage. This way I always know at a glance what I have to work with when the urge to sew presents itself.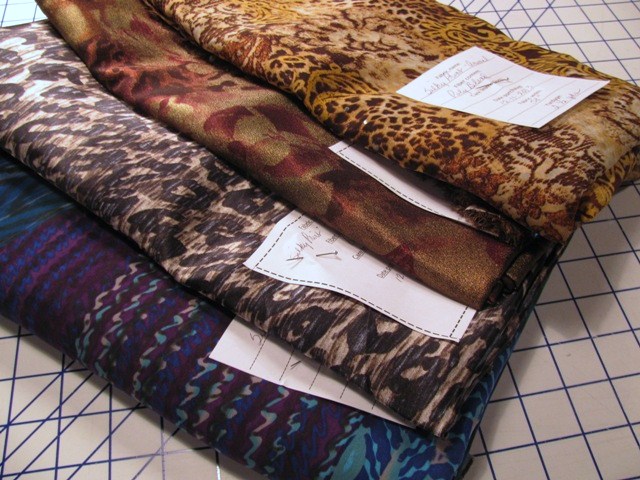 The same holds true for patterns. Oh so many patterns and the stash just keeps getting bigger! Take the time to inventory what you already own.  I make an Excel spreadsheet that documents my list of patterns by brand, category and number, so now when I am getting ready to buy another lot of them, I can sort the list to ensure I don't buy a pattern I already have.
Its also a good time to take an inventory of your sewing supplies.  Sewing doesn't have to be difficult. There are tools, presser feet and simple notions that can make just about any task easier and more efficient when it comes to sewing. Take advantage of the sales that are typical this time of year to enhance your toolbox.
Looking for more ways to tidy up patterns and fabric?
Check out these ideas for storing patterns and this collection of fabric organization tips!
Categorize
The best sewing spaces are well organized. Key to their organization is categorizing everything in a logical and easy to find, easy to use manner. For me a wall of storage bins hold all of my patterns, fabric and sewing supplies, but throughout the year things get out of order and a bit messy. So, this is when I put everything back in their place. It helps to remind me of what I have and what new things I need to add.
One of the best items I have in my studio is a 4-drawer rolling cart. I keep all of my most frequently used sewing supplies in it and the best part is it can be moved about within my space so its where I want it to be at all times. Since it gets used a lot I use this time to clean and reorganize it.
Sewing should be a fun and rewarding craft. Having a space that is well organized and tidy ensures it stays that way.