Although the scarf is famous as a project for beginners, it can still make even the most experienced knitter swoon. That's definitely the case with these chunky knit scarf patterns!
Chunky knit scarves make us want to reach out and touch the squishy, pretty textures. Chunky yarn lends itself to all kinds of stitches, from basic knit-and-purl combinations to twisty cables. 
Here's a tip for those of you trying to use up your stash: If you don't have a chunky or super bulky-weight yarn for these chunky knit scarf patterns, try holding two strands of worsted-weight yarn together for a similar gauge.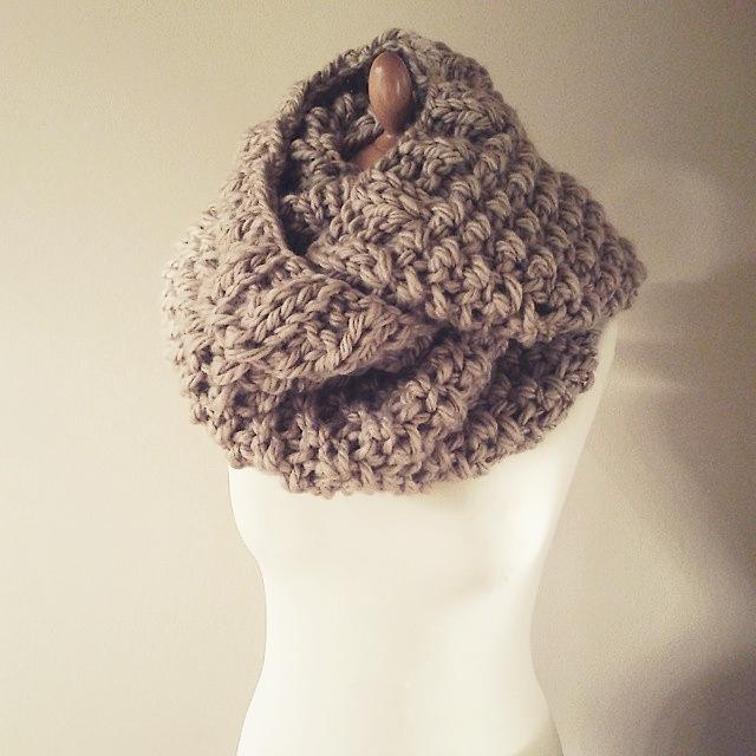 Photo via Artemis L's Pattern Design Store
1. Antheia Super Chunky Infinity Scarf
Wear this versatile scarf loose, as a hood, or wrapped several times around your neck for ultimate warmth. Though the texture might look intimidating to new knitters, the pattern only requires knits and purls, so it's a pattern for any level.
Get the pattern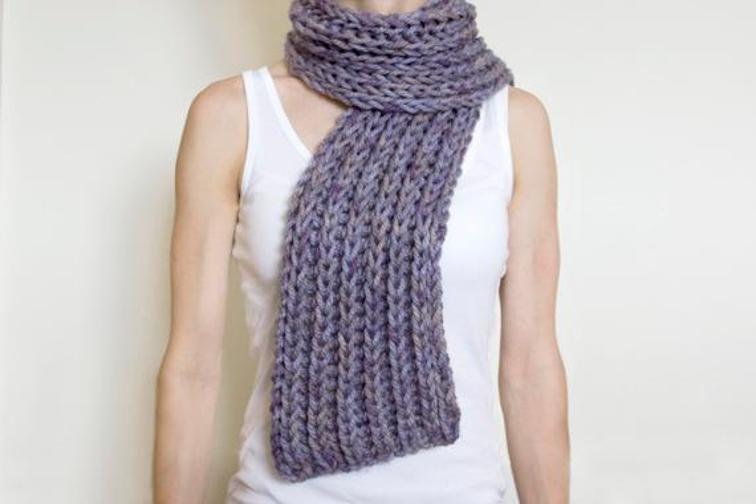 Photo via Sarah Cooke's Pattern Store
2. Simple Super Chunky Scarf
This scarf uses the fisherman's rib stitch, which results in a warm, squishy fabric that will make you swoon. If you're new to fisherman's rib, there's a photo tutorial included with step-by-step instructions.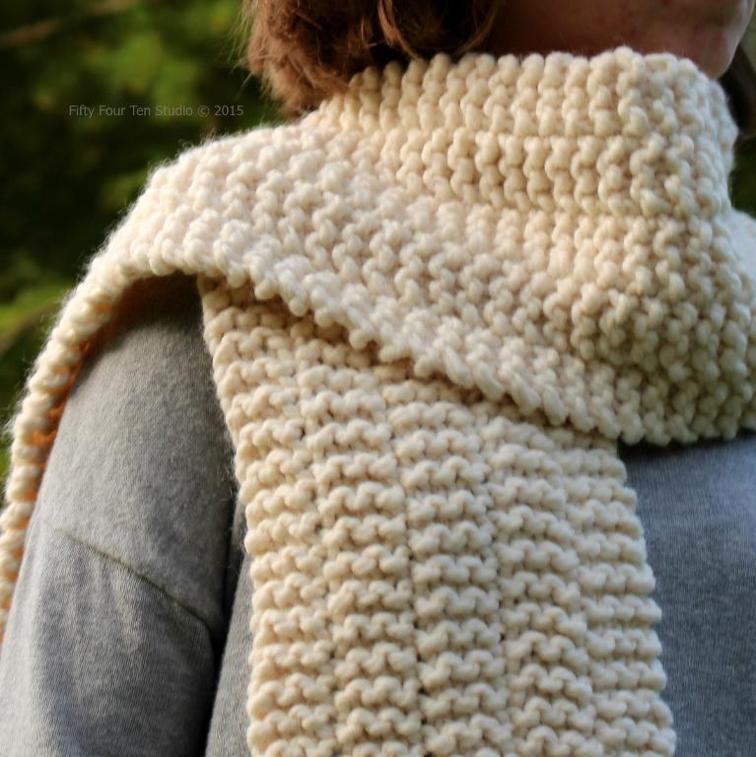 Photo via Fifty Four Ten Studio
2. Side Line Scarf
Lion Brand Wool-Ease Thick & Quick gives this scarf plenty of stitch definition. A simple K3, P3 repeat offers a design that's full of texture and just a little bit different from the usual knit-and-purl combo scarf.

Get the pattern

img src="https://d2culxnxbccemt.cloudfront.net/craft/content/uploads/a/general/wp-content/uploads/2017/01/amplesamplechunkyscarf_aiid1907673.jpg" alt="Ample Sample Chunky Scarf Knitting Pattern" width="800″ height="auto" class="alignnone wp-image-229291″ />

Photo via Acts of Knittery
4. Ample Sample Chunky Scarf
This is the perfect scarf for beginners who want to stitch beyond stockinette. There are three different design blocks featured in the pattern, and each of them only requires knits and purls. Plus, the pattern only requires one skein of Lion Brand Wool-Ease Thick & Quick, so it's great for that odd skein you don't know what to do with.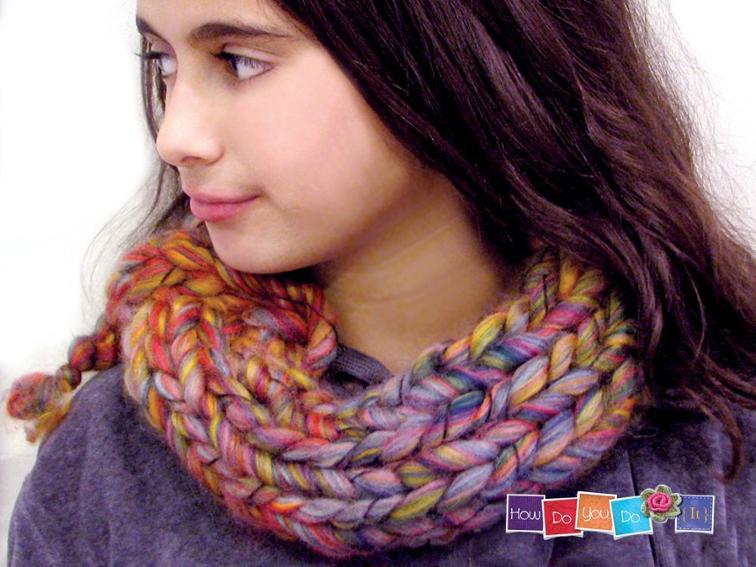 Photo via HowDoYouDoIt
3. Chunky Yarn Cowl/Scarf
Grab a skein of your favorite chunky yarn and quickly stitch up this simple pattern that can be either a scarf or a cowl. As you can see from the sample above, variegated and hand-dyed yarns pair well with this design so consider them when you're choosing yarn.
Get the pattern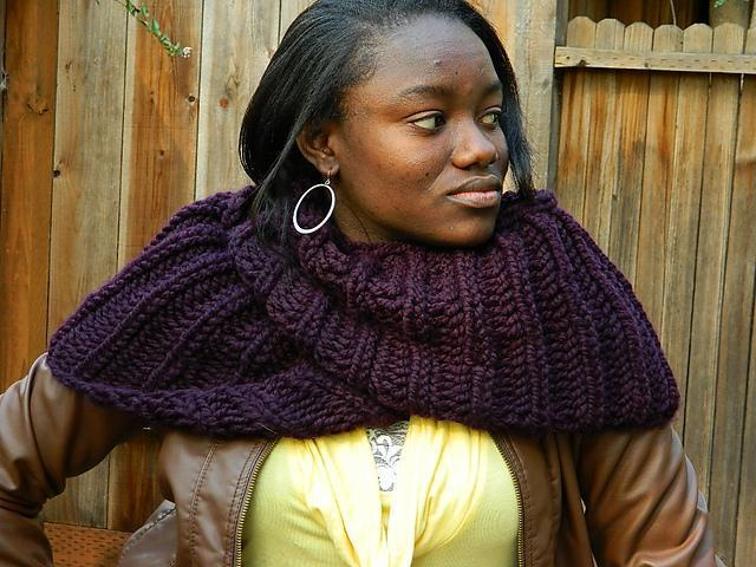 Photo via NiseyKnits's Pattern Store
4. Procragratification Infinity Scarf
The name for this pattern is short for "procrastination-instant gratification scarf," since the designer cast it on while procrastinating other projects and then finished it quickly. You can do the same, thanks to a super-bulky yarn and a design that doesn't require complicating stitch counting.
Get the pattern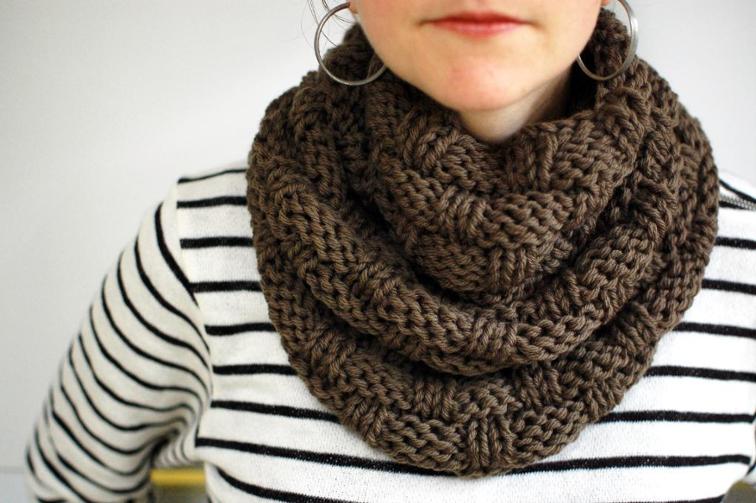 Photo via adknits
5. Chunky Basket Weave Infinity Scarf
This scarf results in a chunky texture, but it doesn't actually use a heavy yarn. Instead, it uses two strands of worsted-weight yarn held together to create a bulkier look. If you have a super-bulky yarn in your stash, though, go ahead and use it held as a single strand and you'll get a similar result.
Get the pattern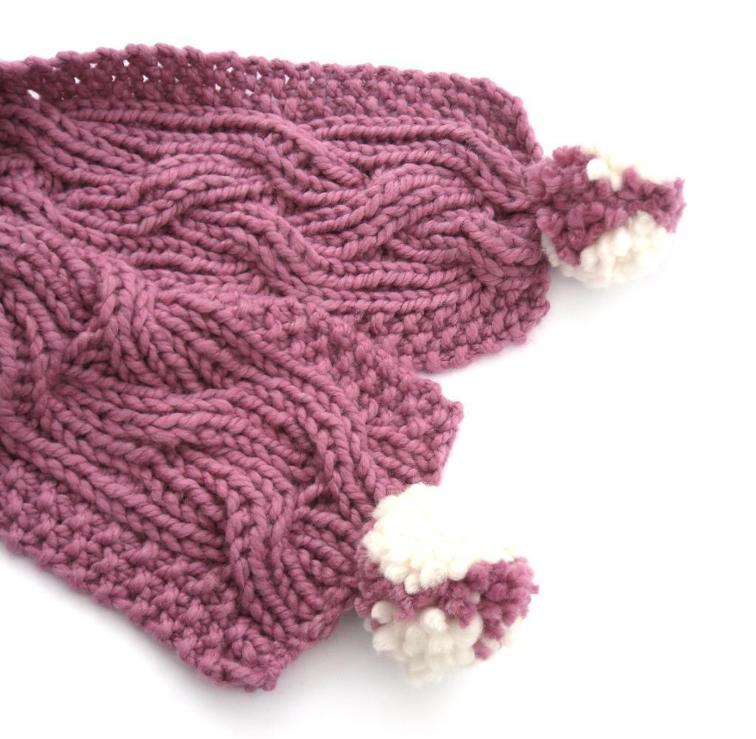 Photo via TheFeminineTouch
6. Chunky Reversible Cable Scarf
If you really want to show off a chunky yarn, cables are a great option. Cables really emphasize the bulk of the yarn, and they also make the scarf extra cozy. This scarf is also reversible, so you don't have to worry about the wrong side facing out.
Get the pattern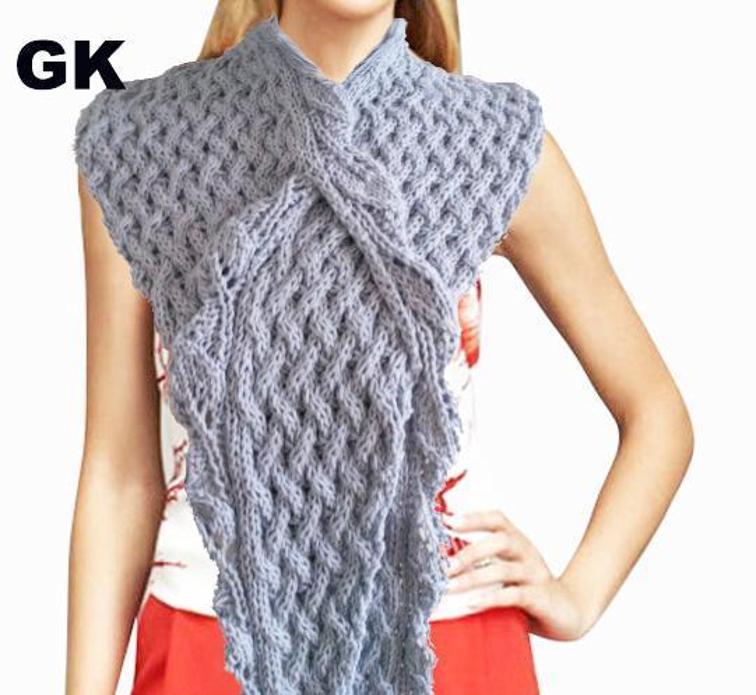 Photo via Giezen Luxury Knitting
7. Giezen Scarf
This design is totally unique, since it can be worn a couple of different ways. Wrap it around your shoulders like a shawl, or bunch it up and wrap it around your neck several times for a super warm scarf.
Get the pattern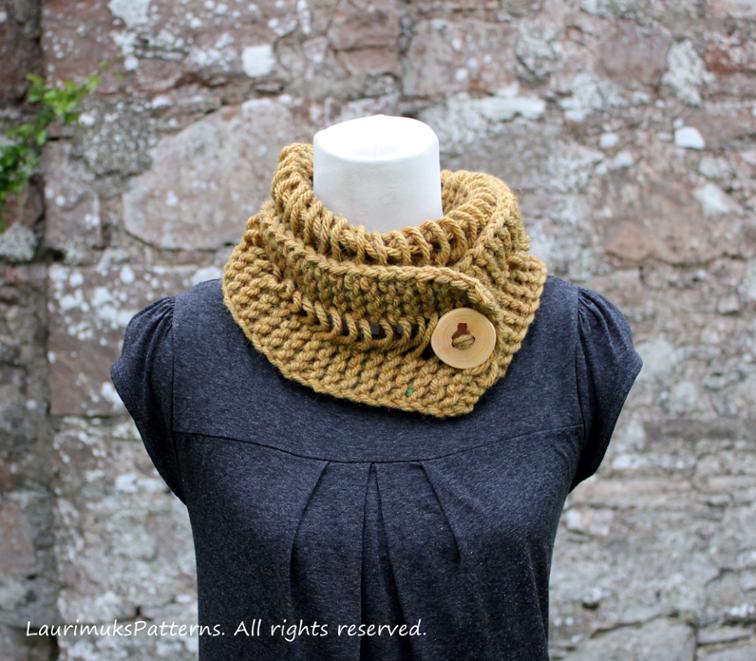 Photo via laurimukspatterns
8. Dijon Chunky Lace Button Scarf
Now's your chance to use one of those huge buttons you always admire at your local yarn store. This scarf wraps around your neck twice for extra warmth. You could also wear it loose like a longer infinity scarf.

Get the pattern

<!–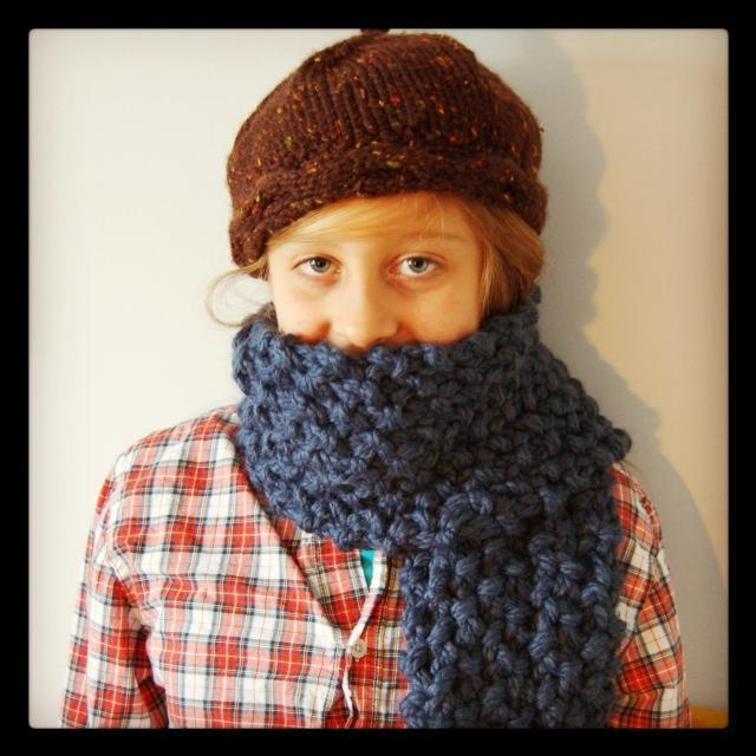 Photo via Stitches Studio
11. Chunky Scarf
This scarf is perfect for ladies or gents, and it's super quick to knit. Consider it next time you need a last-minute gift. It's also a great way for beginners to practice those knits and purls!
MAKE IT