There are so many reasons to love chunky yarns. They're cozy, comfy, and they work up way faster than other yarn weights. Plus, they offer a chance for us to use our often-neglected larger crochet hooks. (Hellooooo, L hook!)
Chunky yarns work for all kinds of different projects, from home decor to accessories and even garments. When a yarn works up as quickly as chunky yarn, you have time to experiment with all kinds of patterns!
Use the bulky yarn from your stash to crochet a chunky yarn pattern.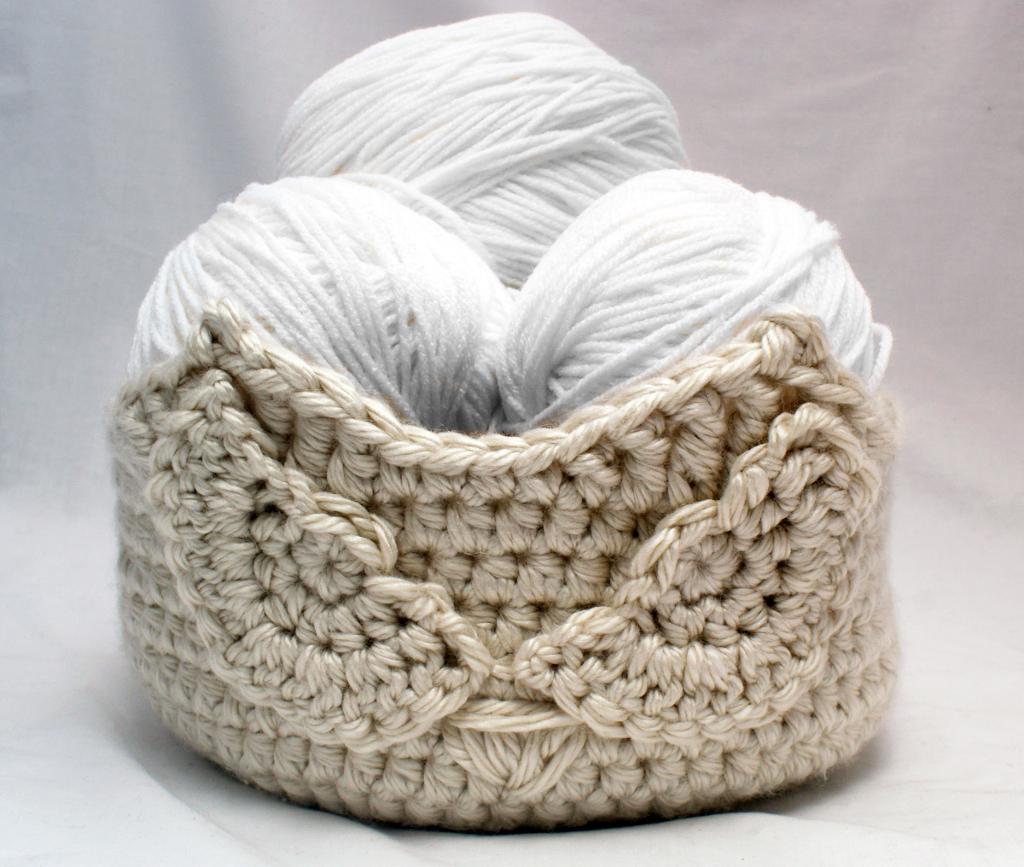 1. Owl Basket 2 Kit
This is the smaller twin of the popular Owl Basket Kit. The yarn is sturdy but still allows the basket to be collapsible. Use it to store your crochet supplies, or in another room that needs some extra pretty storage!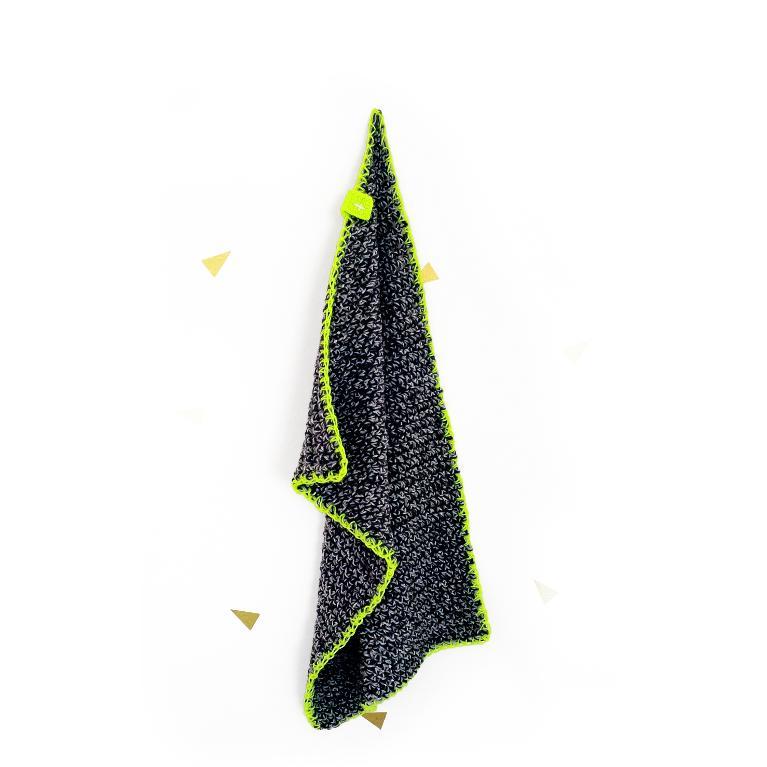 Photo via HOWonderland
2. Grey Neon Modern Chunky Crochet Baby/Lap
Neutral and neon make a great pair, don't they? Bulky yarn means that it works up quickly, and if you're not a fan of neon then you can choose another trim color.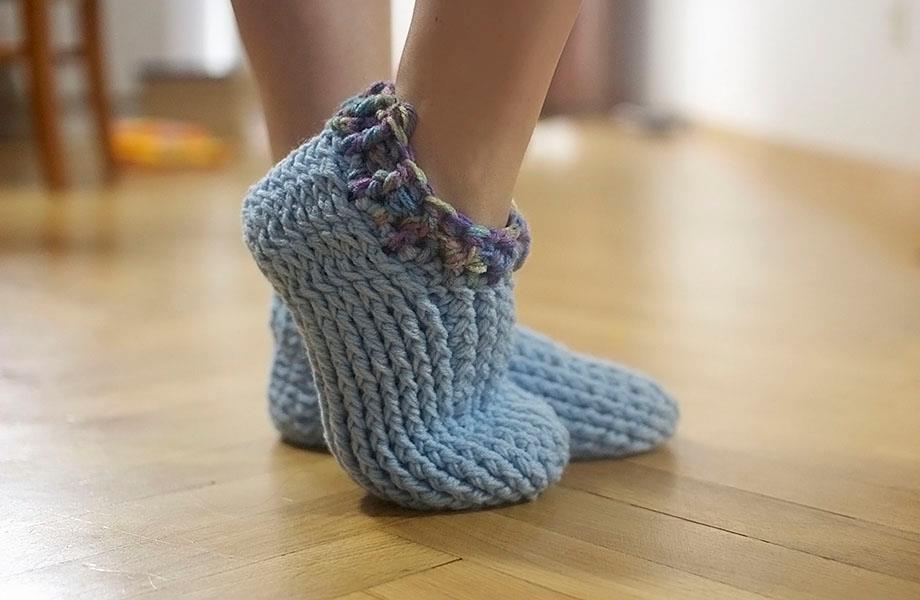 Photo via crochetbyjen
3. Adult Chunky Slippers
There's something about soft, squishy chunky yarn that just screams cozy. Case in point: these chunky slippers are ideal for lounging around the house. The pattern covers multiple shoe sizes and multiple widths, so you'll be comfortable no matter what.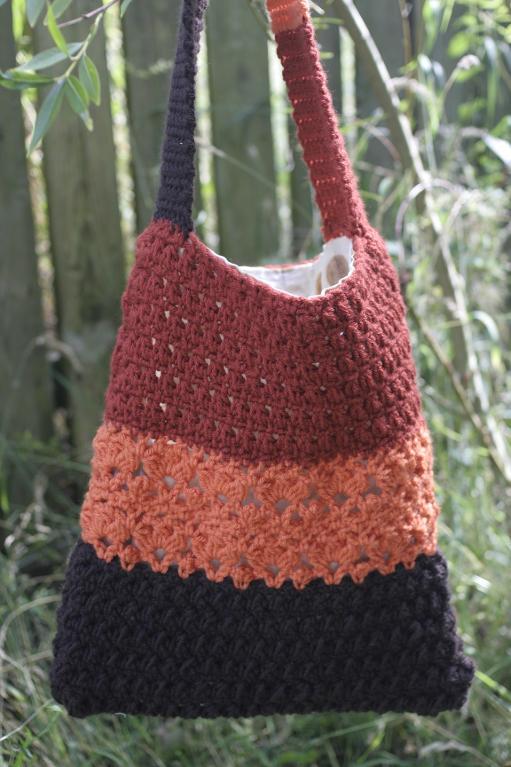 Photo via Catkin and Comic
4. Lace Shoulder Bag
It's not often that a bag is made of lace, and you won't find too many lacy patterns made with bulky weight yarn — which makes this bag pattern totally unexpected! With three colors, you'll likely have some leftover yarn to use for these other projects.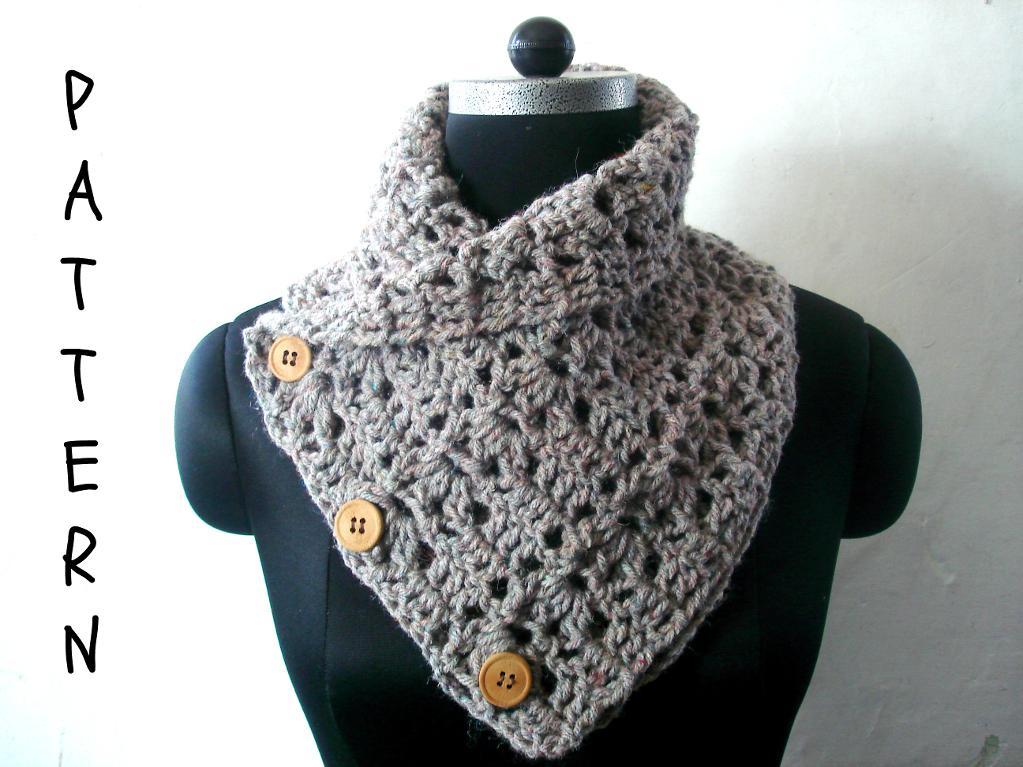 Photo via Pradeepa
5. Chunky Cowl
Cowls are one of the most popular accessories to make with chunky yarn. Take one look at this cowl and you'll see why! Bulky yarn also offers a great opportunity to show off those large buttons you've been stashing for years.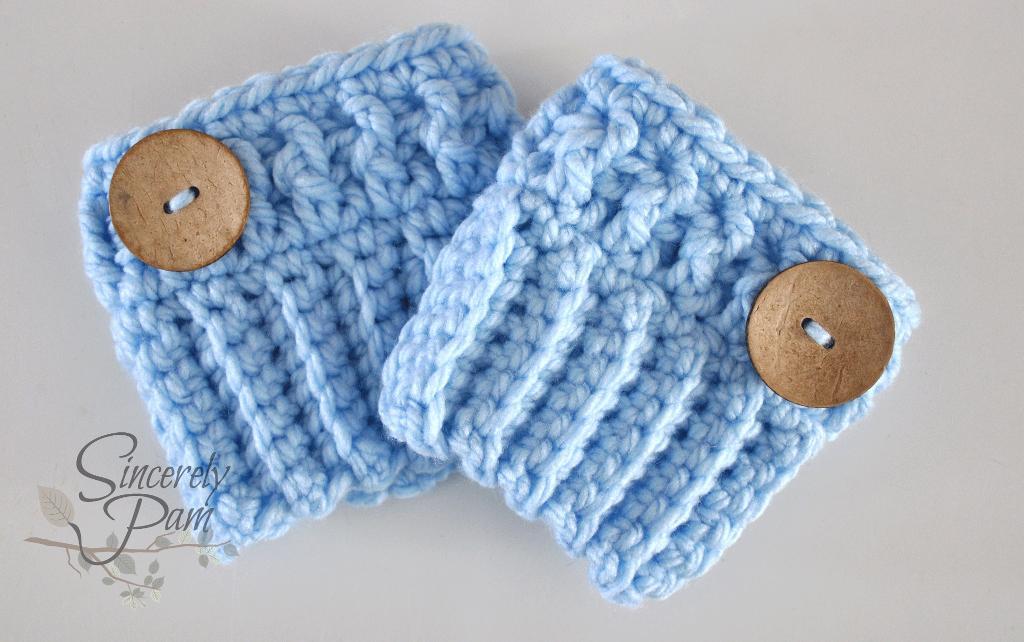 Photo via SincerelyPam
6. Chunky Boot Cuffs
Speaking of buttons, adding them to these boot cuffs is optional. Boot cuffs can be worn on bare legs or even with a pair of tights to add extra embellishment without extra layers. These make great gifts, and the chunky yarn means it works up quickly.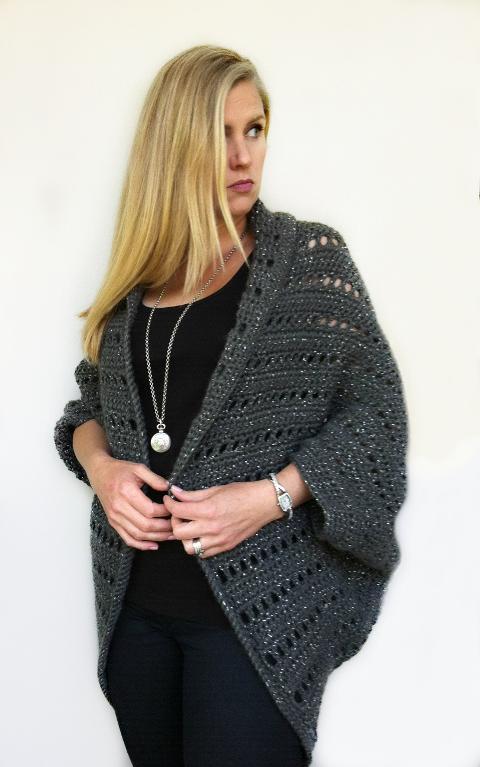 Photo via Britta
7. Oversized Chunky Shrug Crochet Pattern
Remember how cozy and comfy that chunky accessory you crocheted can be? You can get the same comfort in a garment. This oversized shrug uses very basic crochet stitches, so even beginners can feel confident tackling it. It's one size fits most, but you can easily adjust the sizing for a tighter or looser fit.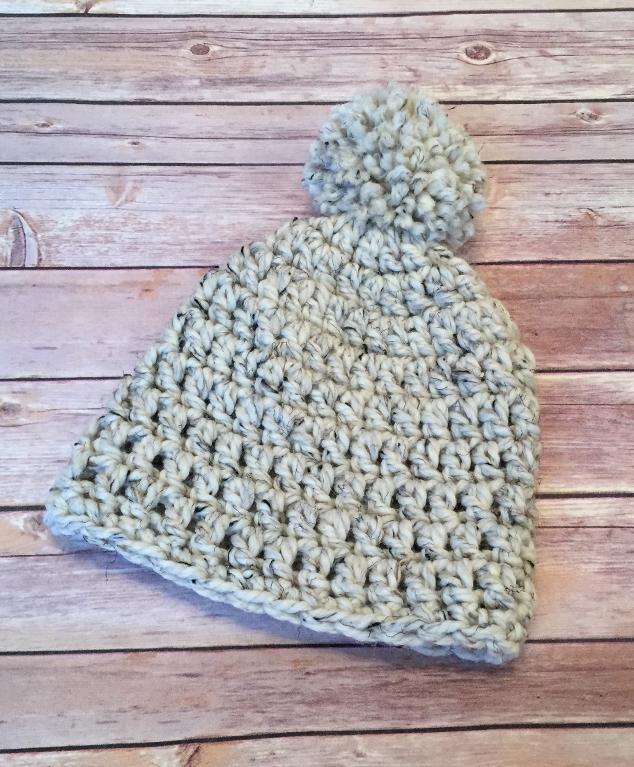 Photo via Crochet by Michele
8. Lakeside Chunky Beanie
Extra thick yarn means your head stays extra warm when it's cold outside! The pompom also looks so much more voluminous with chunky yarn. Choose a yarn with a little color variation to give it a little interest.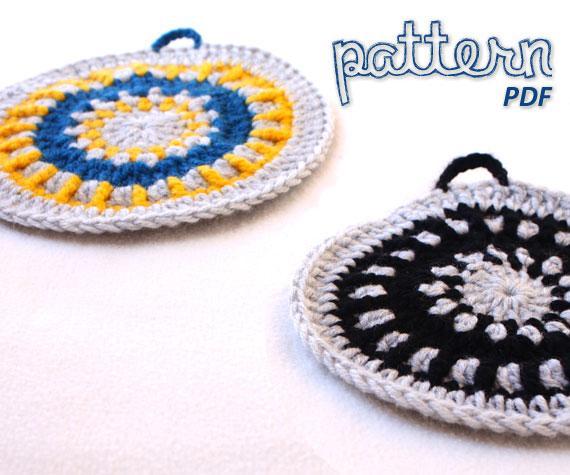 Photo via SpringCasual
9. Rays of Light Potholder, Trivet or Coaster
This pattern could be used for so many things — it's a great trivet or hotpad, and its thickness makes it sturdy enough to use as a potholder. With a smaller hook and yarn, the same pattern can be used for coasters. Got lots of scrap bulky yarn? This pattern will use up plenty of it!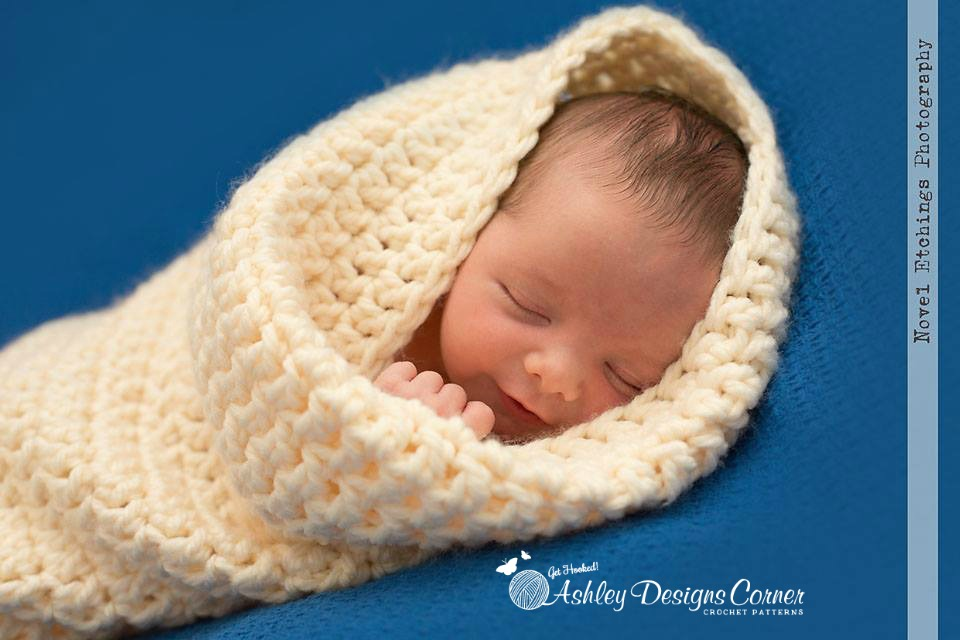 Photo via AshleyDesigns
10. Snuggle Bug Cocoon Baby
Give your bundle of joy something soft to get snuggly in! With just a few skeins of bulky weight yarn, this cocoon will work up in no time — perfect for a last-minute baby shower gift.