The holiday season — with all of its entertaining, eating and gift giving — is in full swing now. These no-bake crispy rice and cranberry nut balls, a grown-up take on Christmas Rice Krispies treats, make fun edible gifts and are always a hit on the dessert table.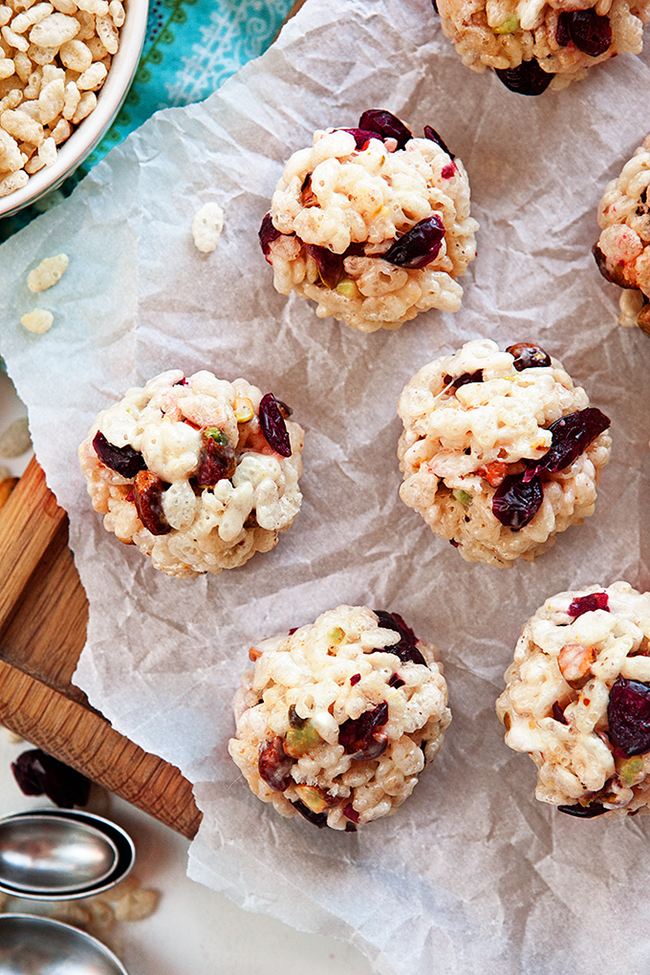 These treats simplify the holiday season
This time of year can get so busy. When I don't have time to bake dozens of cookies for the neighbors, or make pies from scratch for all of our holiday gatherings, it's still important to me to give homemade gifts and treats.
These quick Christmas Rice Krispies treats are one delicious way I simplify the holiday season. These cranberry, nut-filled treats really are a cinch. They can be completed, from start to finish, in less than 20 minutes.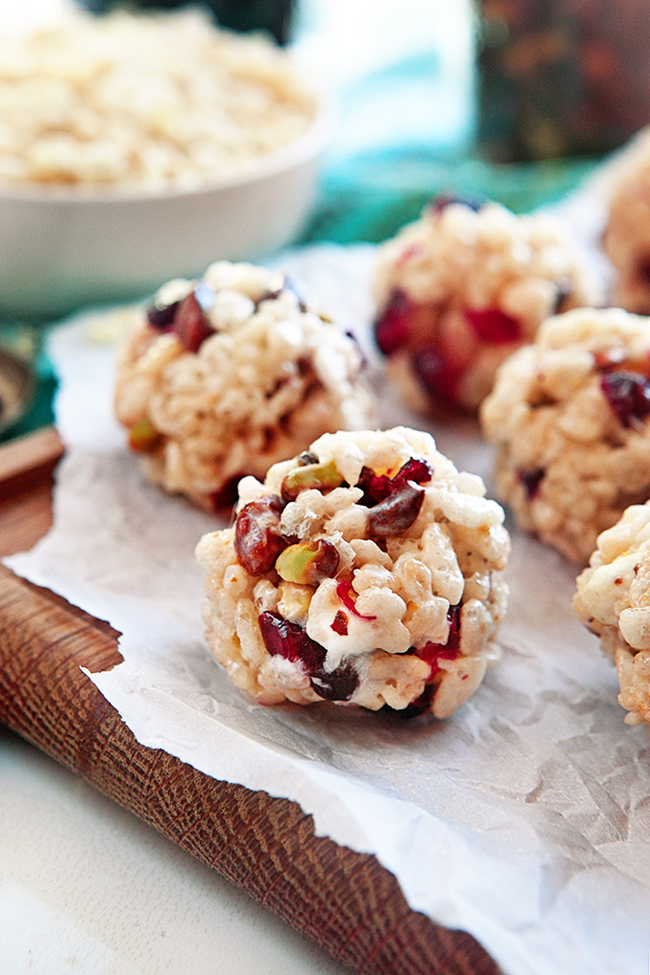 Christmas Rice Krispies Treats
These simple no-bake treats are quick and easy, but that's not their only selling point. They're a shortcut, yes, but they're also delicious!
The combination of crispy cereal, sweet marshmallows and butter is a classic flavor combo. Playing on that, I've added in tart dried cranberries and roasted, salted pistachios. The sweet, tart and salty combination is absolutely delicious. The best Christmas Rice Krispies Treats I've ever had! The bright red and green colors are a fun bonus too.
You could press these into a pan and cut them into squares like traditional Rice Krispies Treats, if you want. The balls, however, are a little more unique and fun, especially if you're using these treats for edible gifts.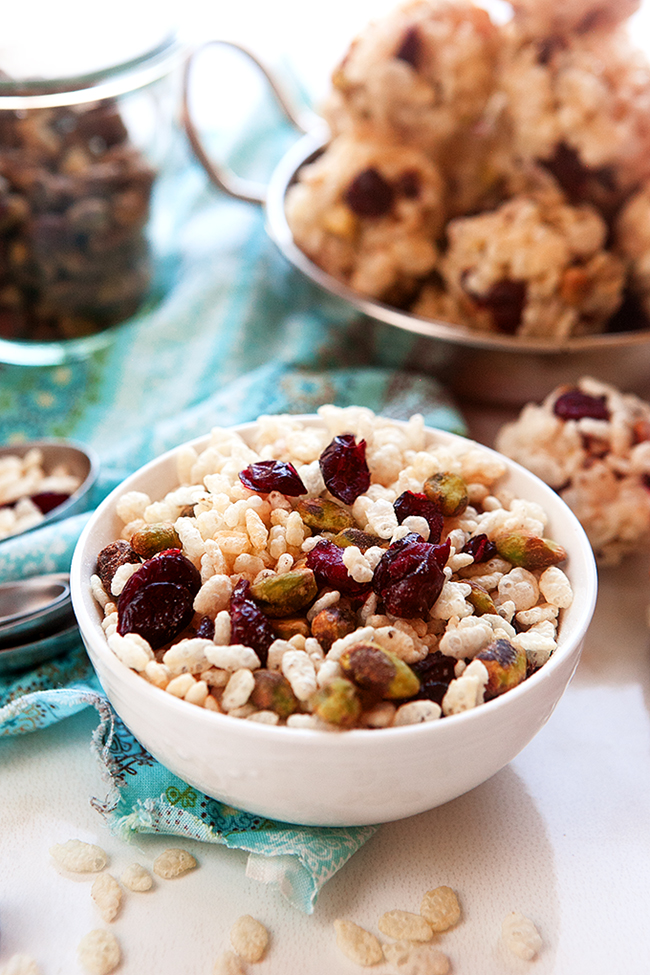 Crispy Rice & Cranberry Nut Balls
Makes approximately 36 balls 
Ingredients:
8 cups Rice Krispies cereal
1 cup dried cranberries
¾ cup roasted, salted pistachio nuts, coarsely chopped
6 tablespoons butter
10 cups mini marshmallows
Step 1:
In a large bowl, combine the cereal, cranberries, and nuts.
Step 2:
In a large saucepan, melt butter over low heat. Add marshmallows and stir until melted. 
Step 3:
Pour butter-marshmallow mixture over the cereal mixture. Using a buttered spatula, stir until cereal mixture is well coated. 
Step 4:
Using buttered hands or a buttered cookie scoop, shape mixture into 36 balls and place on waxed paper or parchment paper. Let stand at room temperature until firm and no longer sticky.